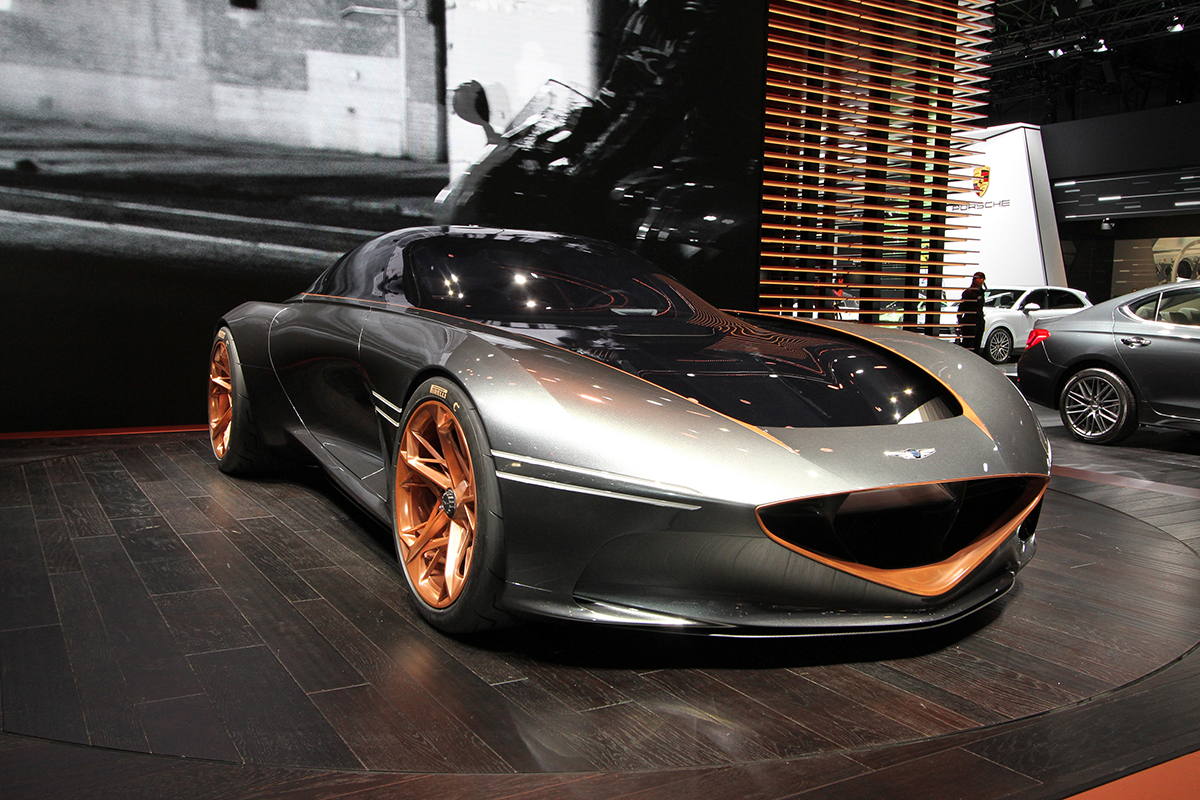 Ask any New Yorker and they will proudly tell you that the Big Apple is the center of the universe. That is the case this week – at least in terms of the automotive universe – where over 40 manufacturers gathered to display their latest and greatest cars, trucks, and SUVs (so many SUVs) at the New York International Auto Show.
We got a first look at all the new entries last week and here's our recap of what you'll see on the floor of the Javits Center this week and on the streets and highways in the coming year.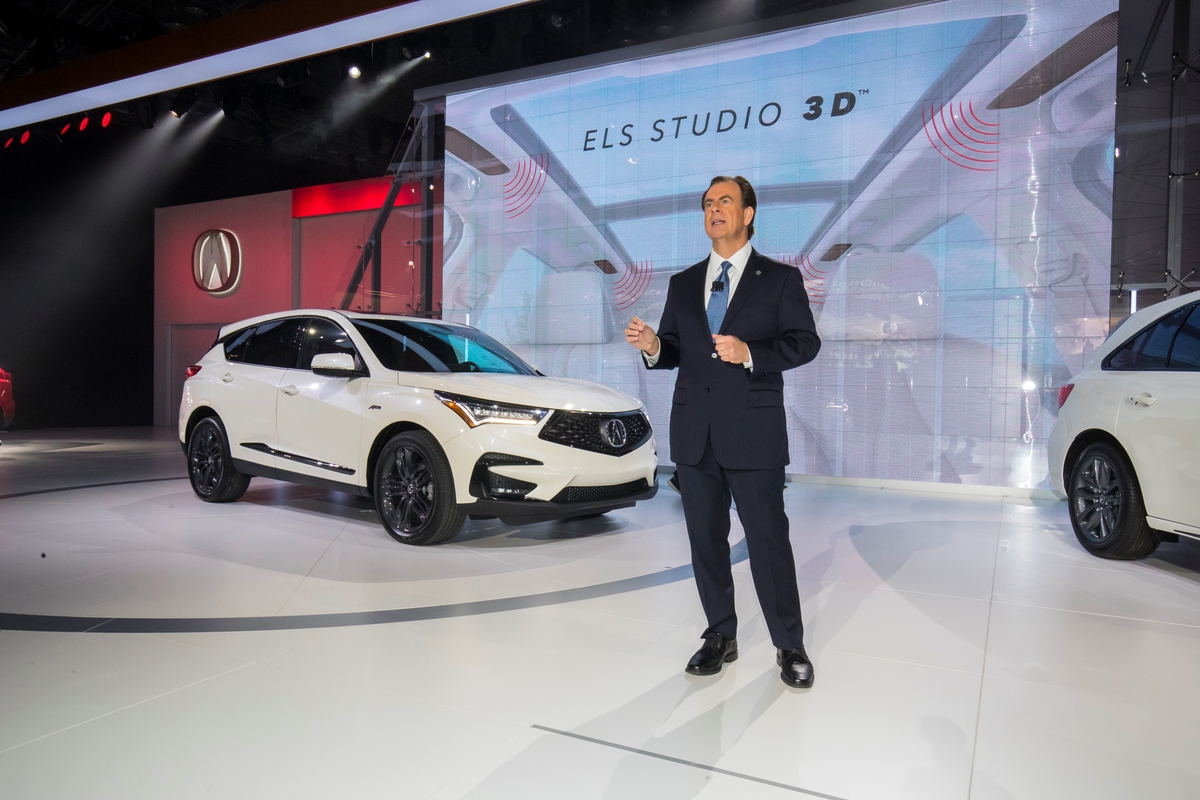 Acura
Having shown the MDX "prototype" in Detroit, Acura moved on to bigger things in the Big Apple, revealing an extensively reworked RDX midsize crossover. Riding on a 2.3-inch longer wheelbase, the RDX has more cargo space and a completely revamped interior that includes Acura's the infotainment system's new intuitive true touchpad interface. The upgrade turbocharged, 2.0L engine makes 272 hp and 280 lb.-ft. of torque with a broader powerband that provides a 40% low-end torque boost over the current generation. The new 10-speed automatic transmission makes the power more available at all speed ranges. The RDX is also available with Super Handling All-Wheel Drive and sporty A-Spec trim. And will hit dealerships sometime this summer.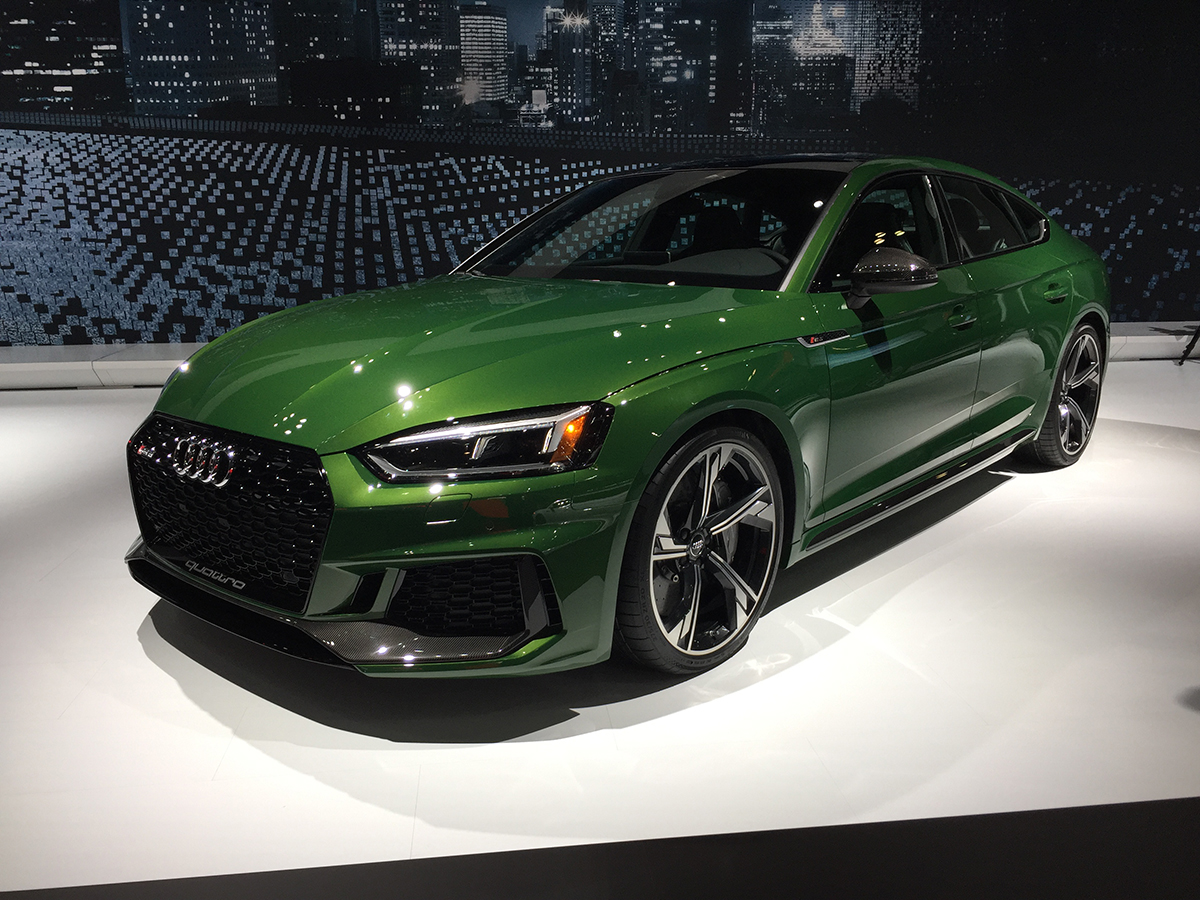 Audi
Audi reaffirmed its position as the maker of technically advanced, sporty and luxury cars with two pieces of news at the New York Auto Show. The first was a surprise win for the A8 sedan as Luxury Car of the Year in the World Car awards, as it beat out the new Porsche Panamera and Porsche Cayenne for that honor.
Audi also unveiled the new RS5 Sportback which combines the performance of a coupe with the convenience of a sedan and that practicality of a hatchback. Its 2.9L biturbo V6 pumps out 444 hp, going 0-60 in under 4 seconds with a top speed of 174 miles per hour when equipped the Dynamics package.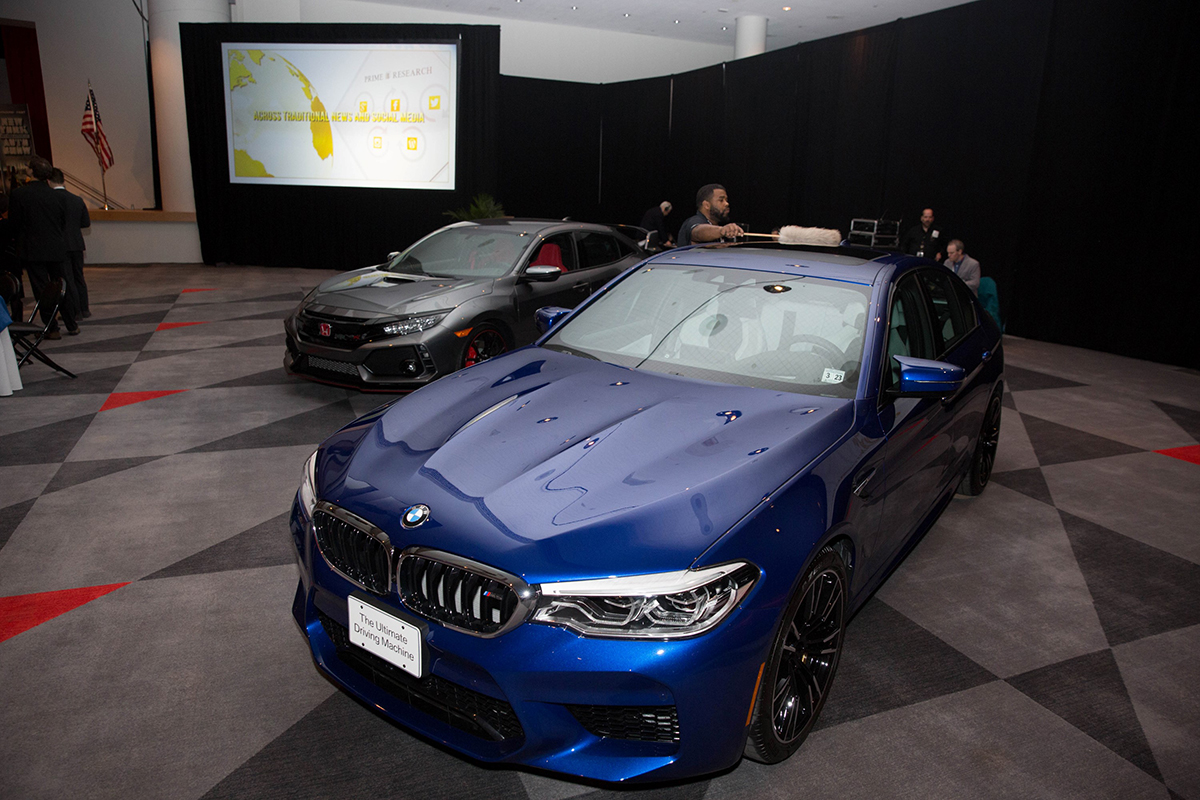 BMW
Not to be eclipsed by its competition from Ingolstadt, BMW took home the World Performance Car title with the spectacular new M5 (a car we've driven and will be reviewing very soon). The 600 hp super sedan with xDrive outdrove the Honda Civic Type R and Lexus LC 500 to take home the hardware.
Sharing the stage with the M5 and several other cars in their stand is the new X4 M40i M Performance crossover which has been significantly updated for this year. Featuring a wider stance, lower center of gravity, improved aerodynamics, performance brakes, and a reworked suspension, BMW promises this M Performance version of their small fast-back crossover will offer even better handling than the first generation model we drove two-years ago. Base price is up a few thousand to $60,450 and will be available this summer.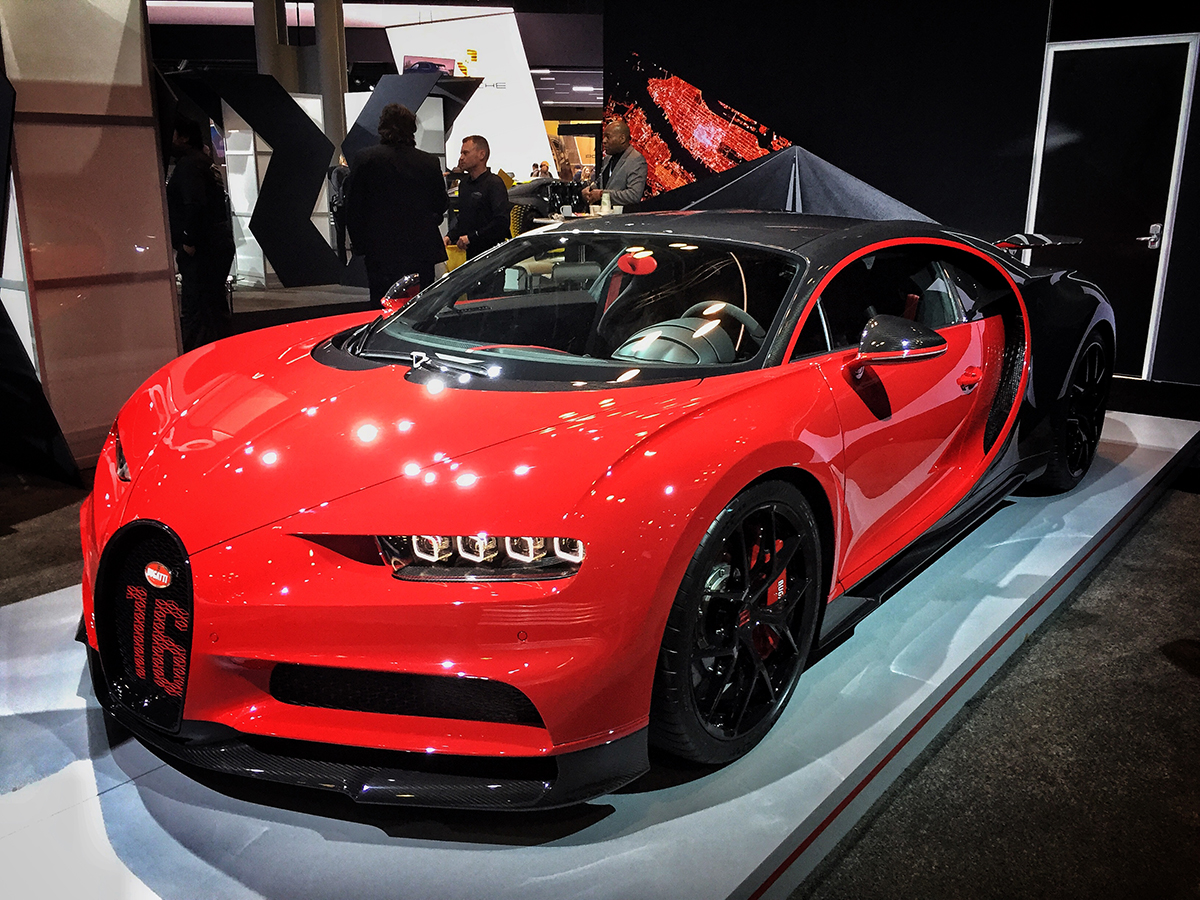 Bugatti
If you're coming to the show to see the ultimate in performance cars you won't be disappointed. The Bugatti Chiron Sport makes its North American debut on the floor of the Javits Center in black and brilliant red looking every bit worthy of its $3.26 million price tag. With a dynamic handling package and 40 fewer pounds, this 1,500 horsepower two-seater offers matchless performance for the few who will own them. Just getting to see it in person is a treat.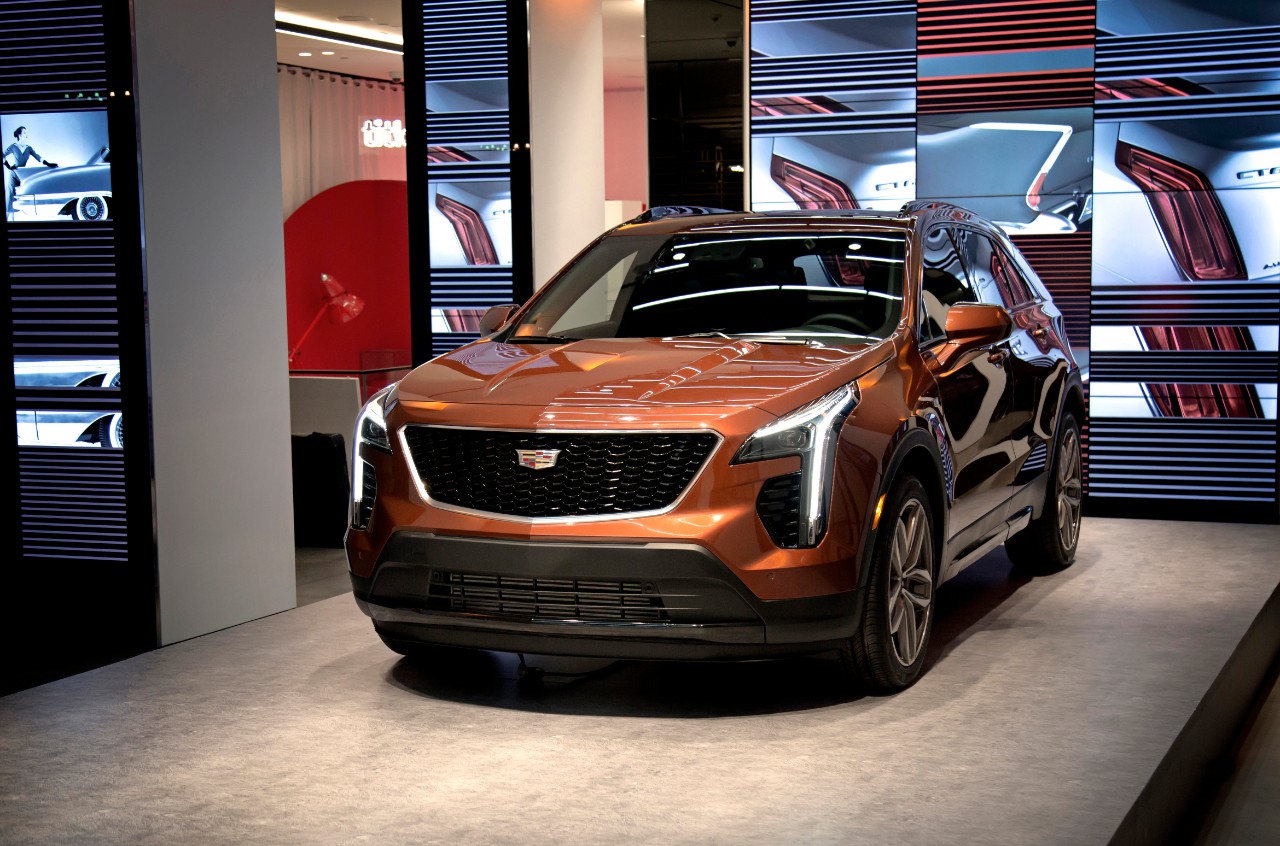 Cadillac
America's oldest luxury automaker is trying to appeal to a younger audience with the introduction of (finally) a compact crossover and a VSport version of its full-size CT6 sedan. The XT-4 rides on all-new architecture for GM and is powered by a new 2.0L turbocharged engine. Interior upgrades include a revamped infotainment system that should answer the prayers of many journalists and owners to fix one of the worst interfaces in the segment. A good-looking evolution of the company's Art+Science design language, the XT-4 will start at around $34,000 and compete with the BMW X3, Audi Q3, Mercedes-Benz GLA, Infiniti QX30, and Lexus NX.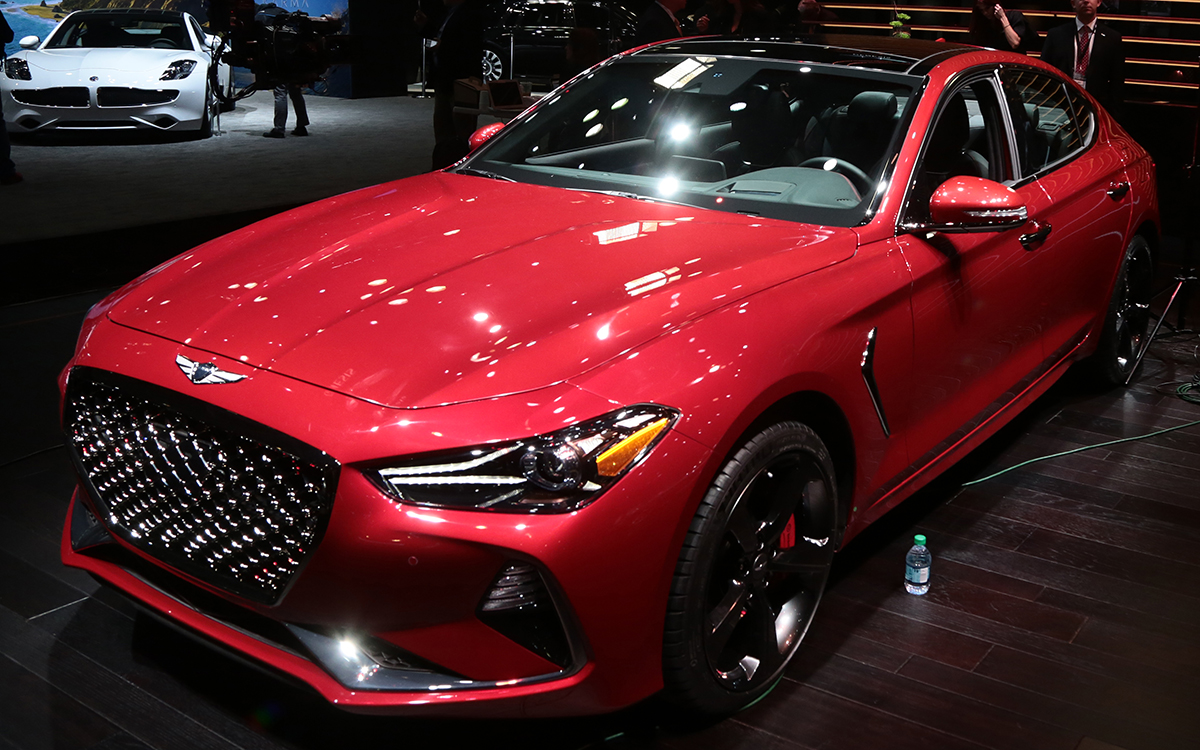 Genesis
While Genesis is not yet in a position to give the American public what it wants – SUVs – they are building excitement for the brand with two introductions. The first we knew about, the G70 mid-size performance sedan which will be available with (gasp) a 6-speed manual gearbox in its 252 hp, 2.0L rear-drive models. Move up to the 365 hp V6 and you'll have to settle for an 8-speed automatic with paddle shifters. And while that was great it was their reveal of the all-electric, two-seat Gran Turismo concept that blew the roof of the place.
We've already written about it in more detail here. While we probably won't see anything like the Essentia on the road in the near future I was told by General Manager Erwin Raphael that several of the design elements, including the narrow headlamps, are a preview of the next generation of Genesis design which will include the SUVs we hope to see in the very near future.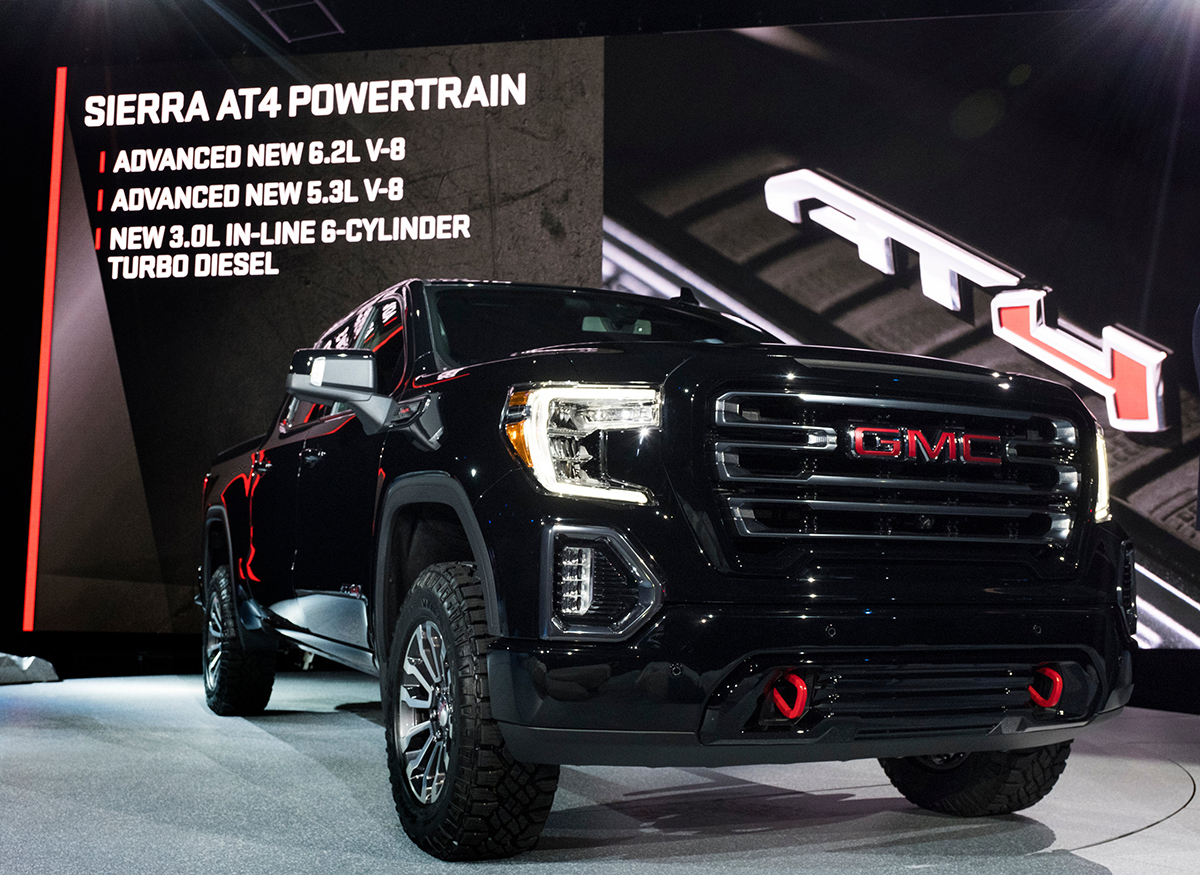 GMC
Offering counterpoint to its very successful Denali subbrand, GMC introduced the AT4 (All-Terrain 4-wheel drive) subbrand on Sierra targeting adventure-oriented, off-road enthusiasts. To be clear this is not a Raptor competitor, but a package that will be offered across the GMC range of products that will make them more capable for those who stray from the beaten path every so often. Looking aggressive with its blacked-out trim and 2-inch factory lift kit, the Sierra AT4 will appeal to a very different, but still upscale pickup truck buyer. Other standard features on the AT4 line include 4WD with a two-speed transfer case and locking differential, steel skid plates protecting the engine, transmission and differential, 18-inch wheels with all-terrain tires, hill descent control, traction selection system, the ingenious MultiPro tailgate, a 5.3L V8 engine, and red recovery hooks up front. Options include a 6.2L gas V8, 3.0L diesel V6, a carbon fiber pickup box, rear camera mirror, and a multi-color head-up display.
While the AT4 package is only available on Sierra now, according to Duncan Aldred, VP of Global GMC, the AT4 brand will be "on every vehicle in our lineup in the next two years."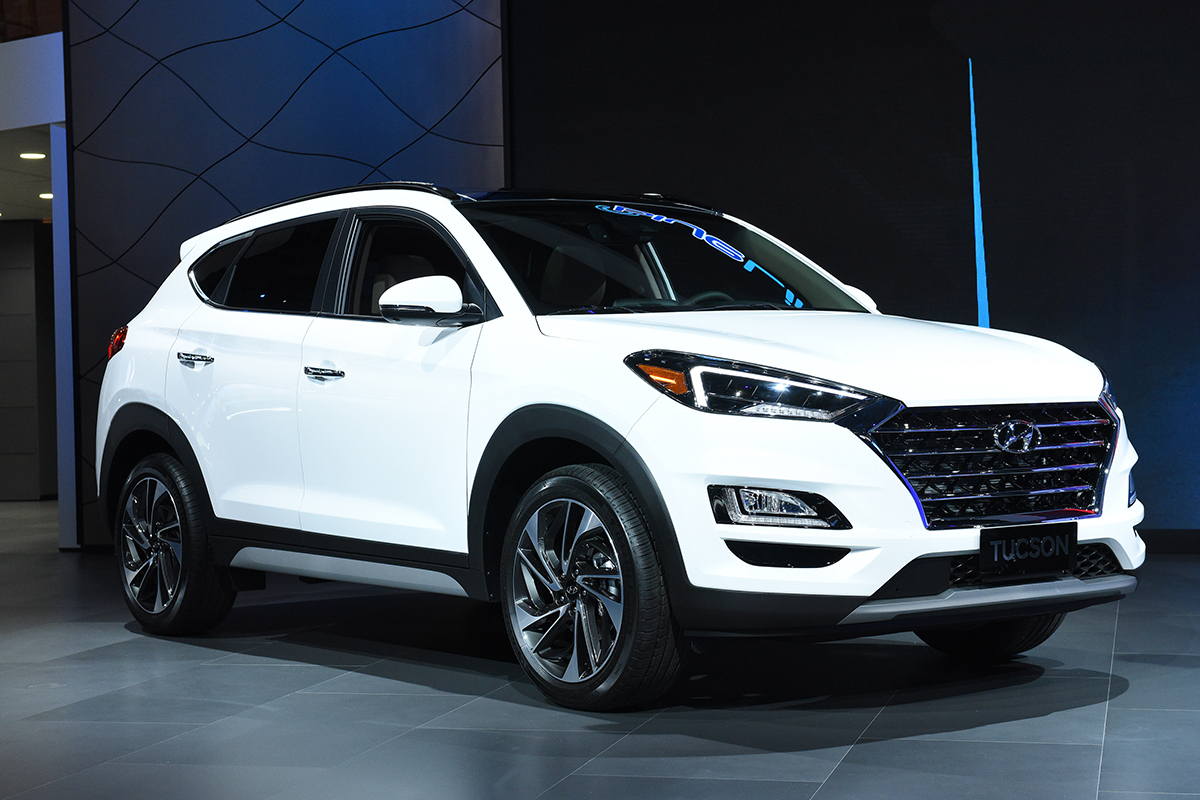 Hyundai
SUVs were a majority of the news at the show overall, three SUVs were 100% of the news at Hyundai. The substantially refreshed Tucson features the brand's new signature cascading grille, new front and rear fascias, new taillight design, and a new headlight/running light design. Inside there's a new instrument cluster, center stack, and seat design. The expanded standard feature list includes forward collision warning and lane keep assist, an electronic parking brake, 7-inch audio display with Apple CarPlay and Android Auto, and a revised engine lineup that deliver more power and efficiency.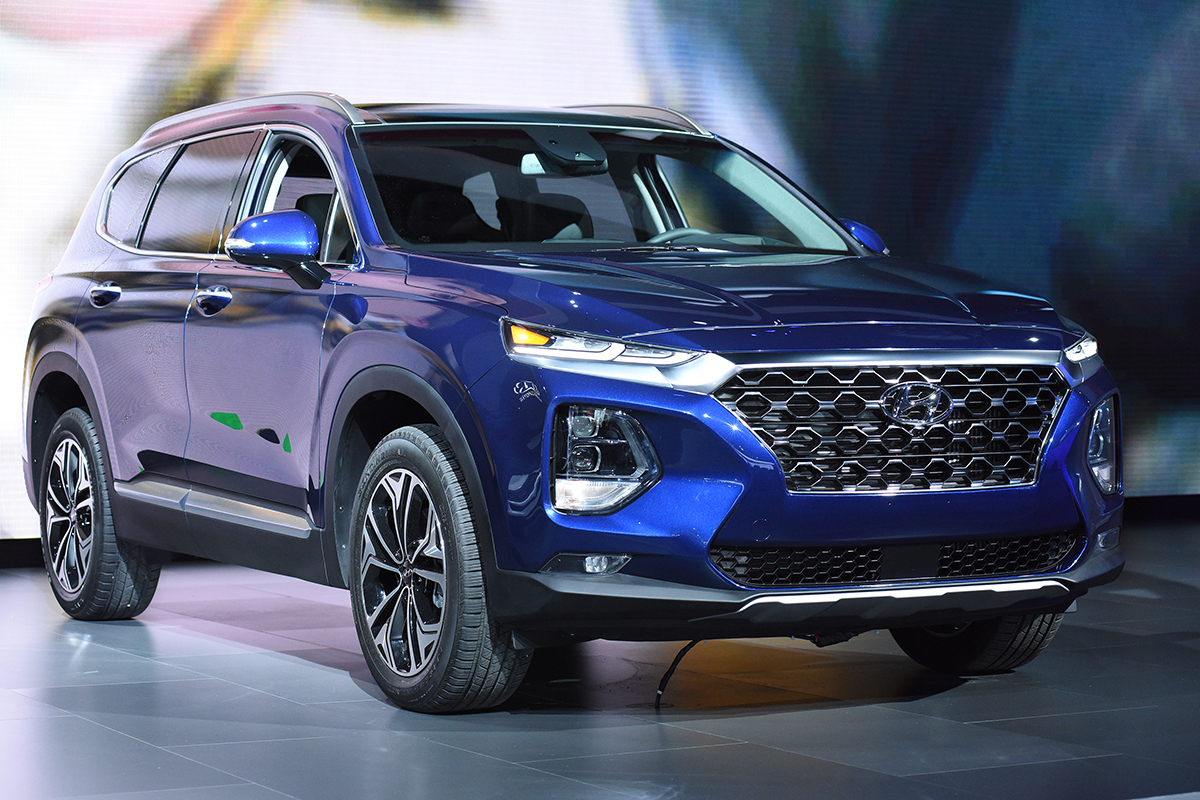 Stretched 2.8 inches and widened nearly a half, the Santa Fe is billed as "All-New" with a bolder, boxier design more in keeping with the conventions of the mid-size crossover market adding an air of capability to this ute. The first thing to deal with is the name change. Gone is the Sport designation. From this day forward Santa Fe will refer to the 5-passenger, two-row version. The three-row model is now the Santa Fe XL. Both are available with three engine choices, a 2.4L naturally aspirated four banger, a 2.0L turbocharged four, and a 2.2L four-cylinder diesel which if you plan on doing any towing is the one to get. The interior is redesigned and can be optioned up to include all the good stuff.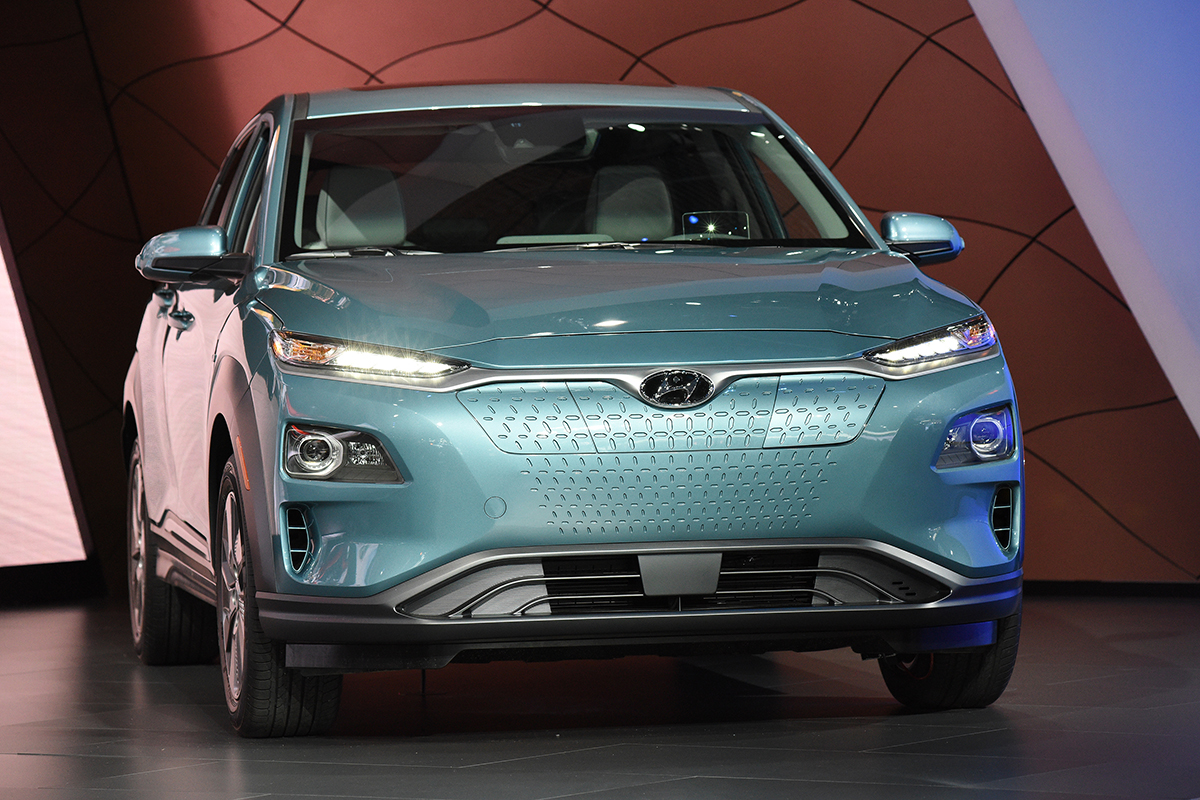 Finally, they took the wraps off the all-electric version of their recently released Kona crossover. Promising a category-leading 250 miles of standard range on a full charge, it is targeted at younger consumers who have an "eco-focused, active lifestyle" according to Mike O'Brien, VP of product planning. As you can imagine with this target in mind it has all the connectivity, safety, and convenience features available. The driving dynamic was described as sporty. With 201 hp in this small package, we are inclined to believe them.

Jaguar
If we didn't know better, we'd say the folks in Coventry are on a mission to SVR all things. Not that we're complaining, the F-Type SVR is a brilliant sports car and the F-Pace in its S trim is one of our favorite performance-oriented crossover. Proving that too much of a good thing is never enough, Jaguar engineers have found a way to stuff a 550 hp, 5.0L V8 under the hood of the this high waisted, four-door sports ute. In addition to all the aggressive trim bits that enhance aero performance, it has larger performance brakes front and rear, a chassis and suspension that have been tuned for the track by the true believers at SVR, as has the performance exhaust. Inside you'll find slimline, quilted performance seats a proper gear lever lifted from the F-Type SVR, and a performance steering wheel with aluminum paddle shifters. The F-Pace SVR will roar into showrooms this summer and start at $79,990.
Jaguar also chose New York to announce its partnership with Waymo, Google's autonomous car outfit. The automaker will sell up to 20,000 of their all-electric I-Pace crossovers for use in Waymo's fleet. Tests will begin this year and they will be integrated into the fleet in 2020.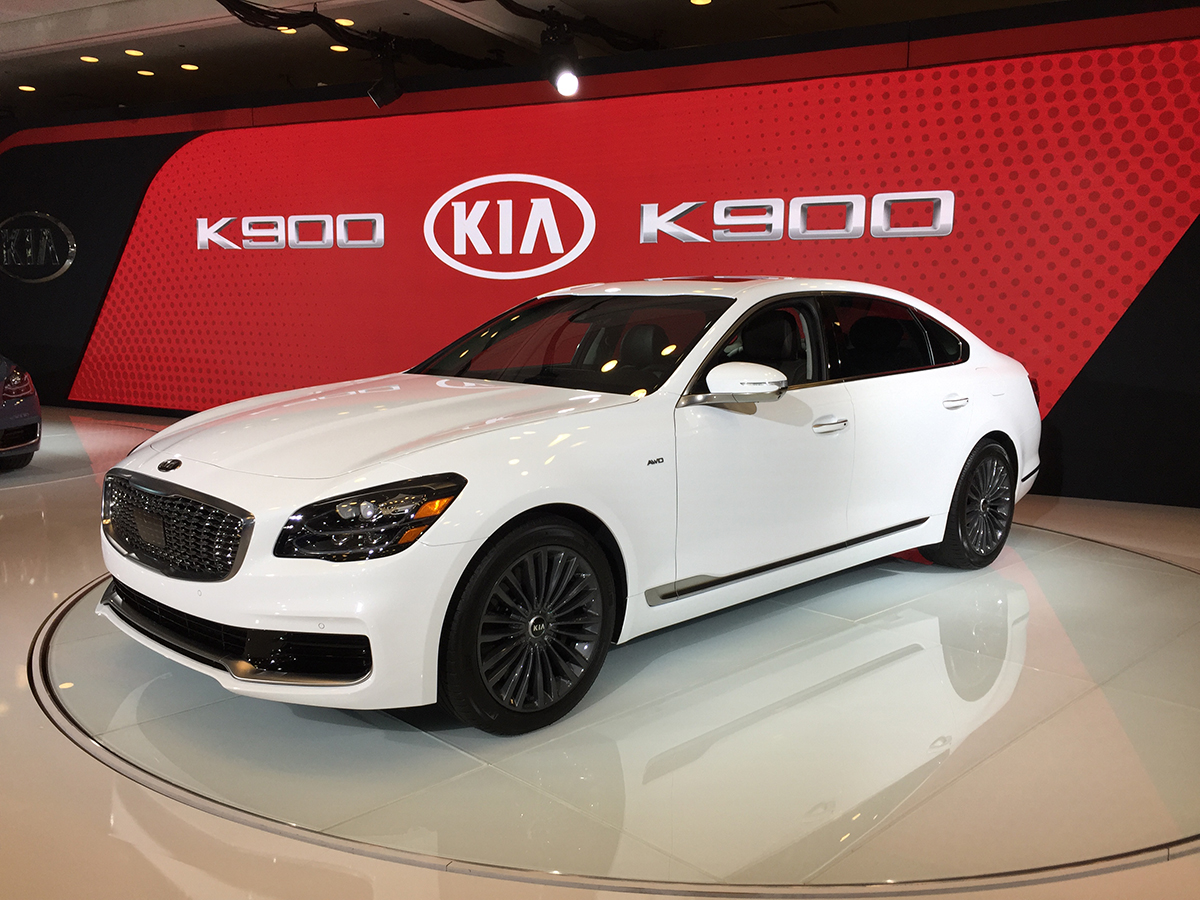 Kia
Proving that the Koreans are nothing if not relentless, Kia launched an all-new K900 full-size, luxury sedan in New York. According to their statement during the launch event, everything about this car is new except the name. Styling is new and a little less derivative than the previous generation car. Comfort has been improved both front and rear, with heated seats all around and ventilated seats up front. The interior LED lighting system offers 64 colors to allow you to select the hue that fits your mood. It is powered by the Stinger GT's 3.3L twin-turbo V6 and uses an 8-speed automatic transmission. Driving dynamics are tuned to be confident but comfortable focusing on reduced noise and vibration, drivability, comfort and steering precision. The K900 will be built in Korea alongside the Stinger and go on sale in the U.S. in Q4 of this year.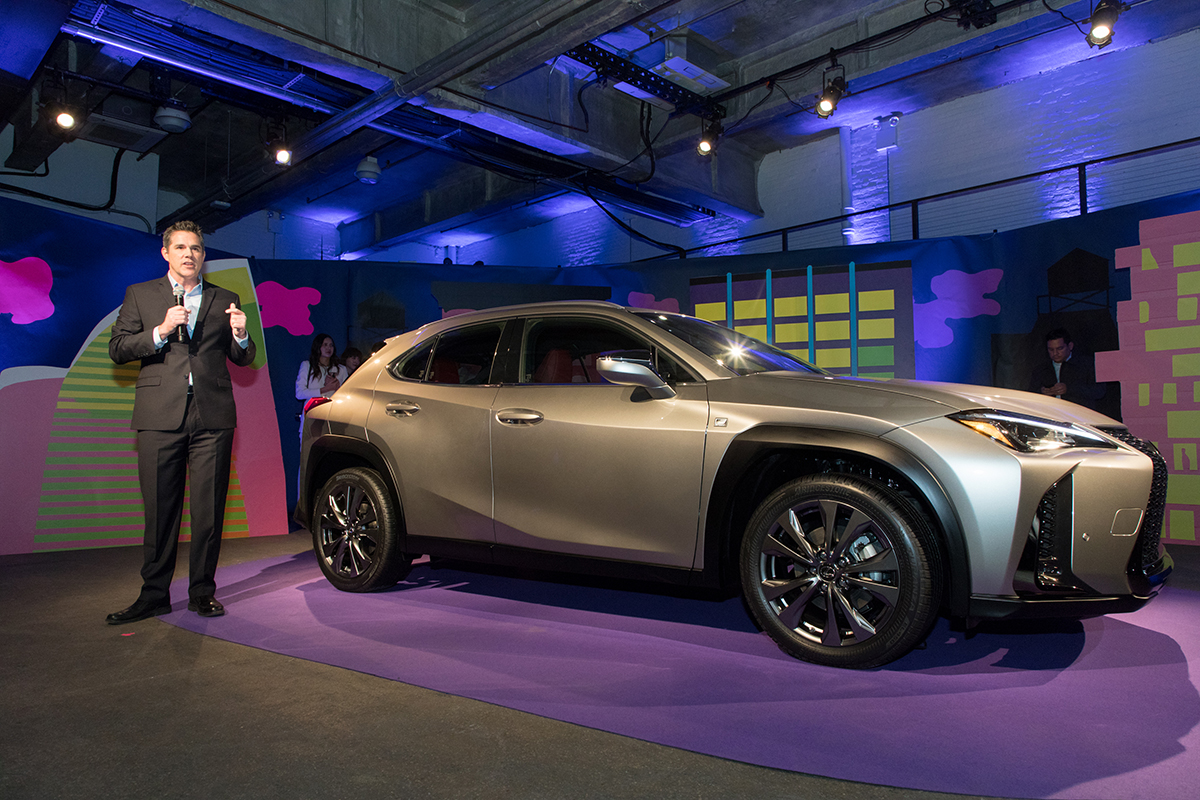 Lexus
The UX – Urban Explorer – is Lexus' latest entry into the crossover segment and unlike most that are designed to appeal to the rugged outdoorsman in all of us, the UX is really about conquering the urban jungle. Riding on a relatively long 104-inch wheelbase, the compact overall dimensions allow it to maneuver through the tightest urban alleyways while providing ample space inside. Available with two powertrains – a 2.0L gas and a mild hybrid set up – it will offer a balance of performance and efficiency tuned for city driving. Available eAWD puts an electric motor between the rear wheels adding grip when conditions require it. This low slung, sporty crossover will be hitting streets later this year as a 2109 model. Pricing is yet to be announced.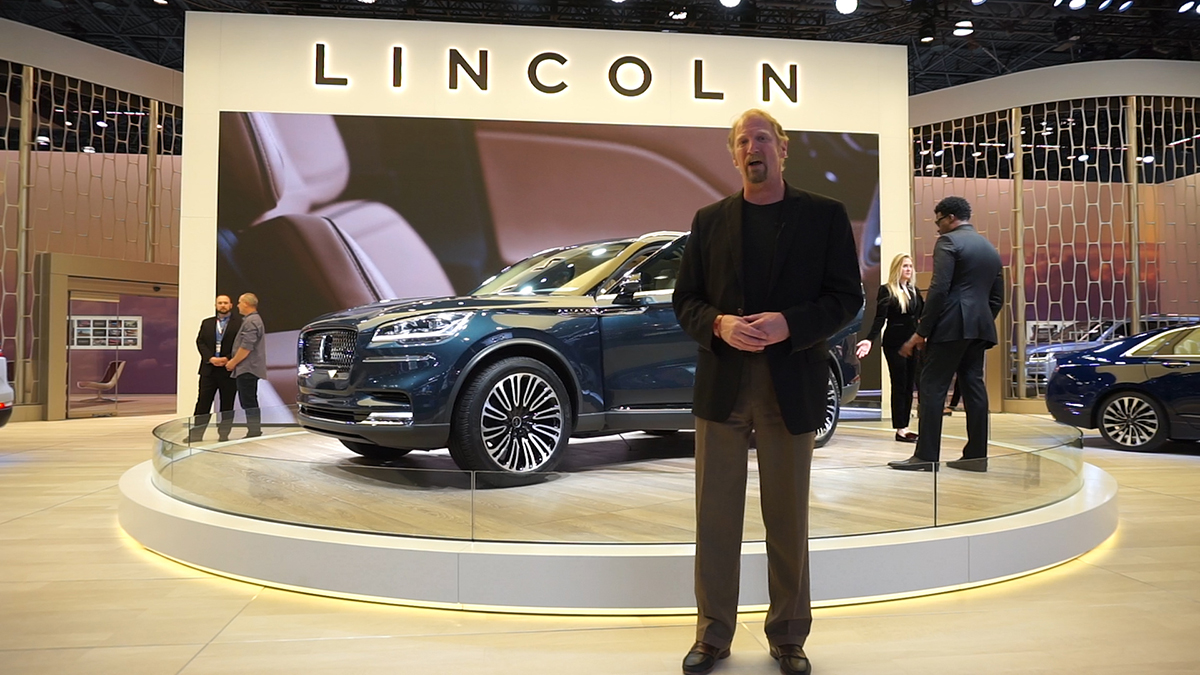 Lincoln
While design director and the rest of the team at Lincoln are calling the Aviator a concept, this is clearly a near-production prototype. We've covered it in-depth here, but to sum up, this is the latest expression of Lincoln's new direction and it's a good one. Offering true 7-passenger comfort in a midsize package, based on all-new architecture, the Aviator will soar into one of the most important and competitive segments in the industry. The standard rear-wheel-drive platform will over optional four-wheel drive. Power will come from a standard twin-turbo V6 and hybridized version of that same engine. The interior continues the open and spacious theme established by the new Navigator. With it's rugged and elegant exterior, beautifully thought out interior, and what should be surprising performance, we're expecting the Aviator to take Lincoln's rebirth to a whole new altitude.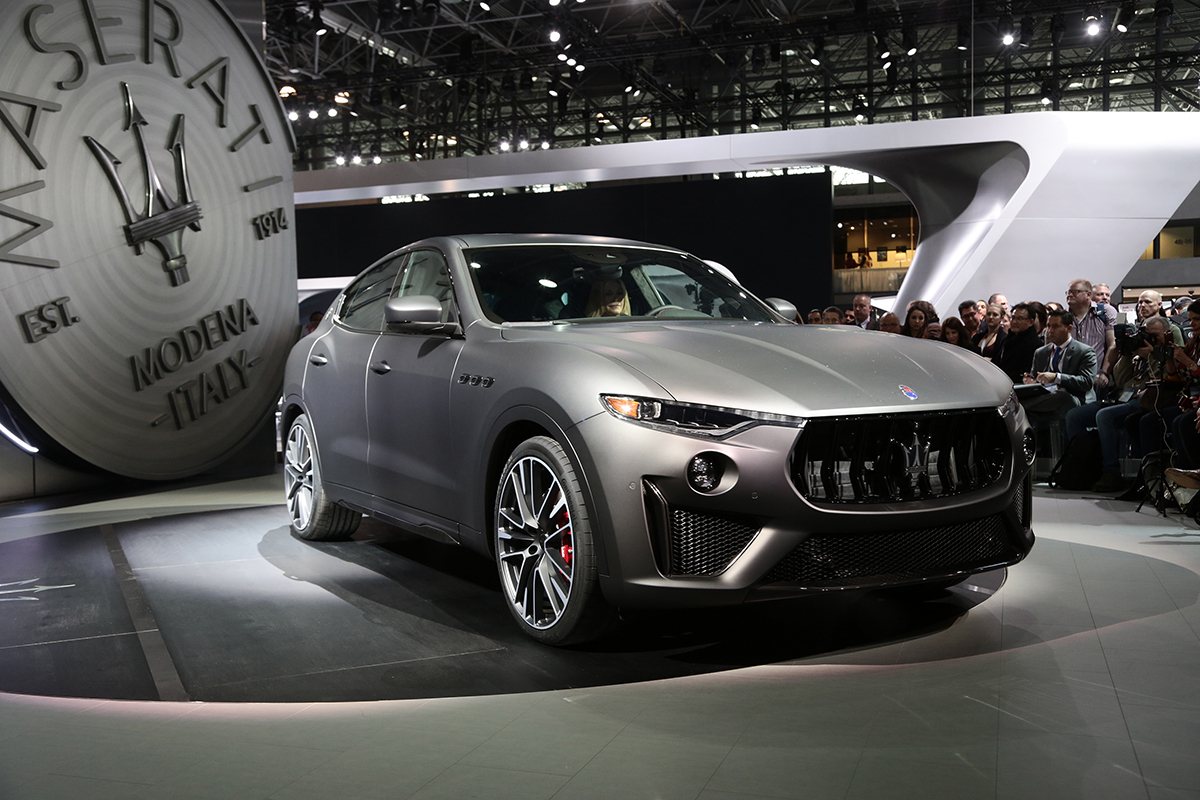 Maserati
Hot SUVs seem to be all the rage these days. And few are hotter than the new Maserati Levante Trofeo. With a Ferrari-built, 3.8L, 590 horsepower, twin-turbo V8 under its hood, all-wheel drive, and 22-inch aluminum wheels wearing high-performance summer tires, the Levante Trofeo will rocket from a standstill to sixty miles per hour in 3.8 seconds. Several other updates help both the car and driver handle all this newfound power. The chassis has been tuned providing added stiffness. Maserati's Integrated Vehicle Control system provides sports car driving dynamics while helping keep things under control. And the interior features sport driving seats that keep you in place as the g-forces increase.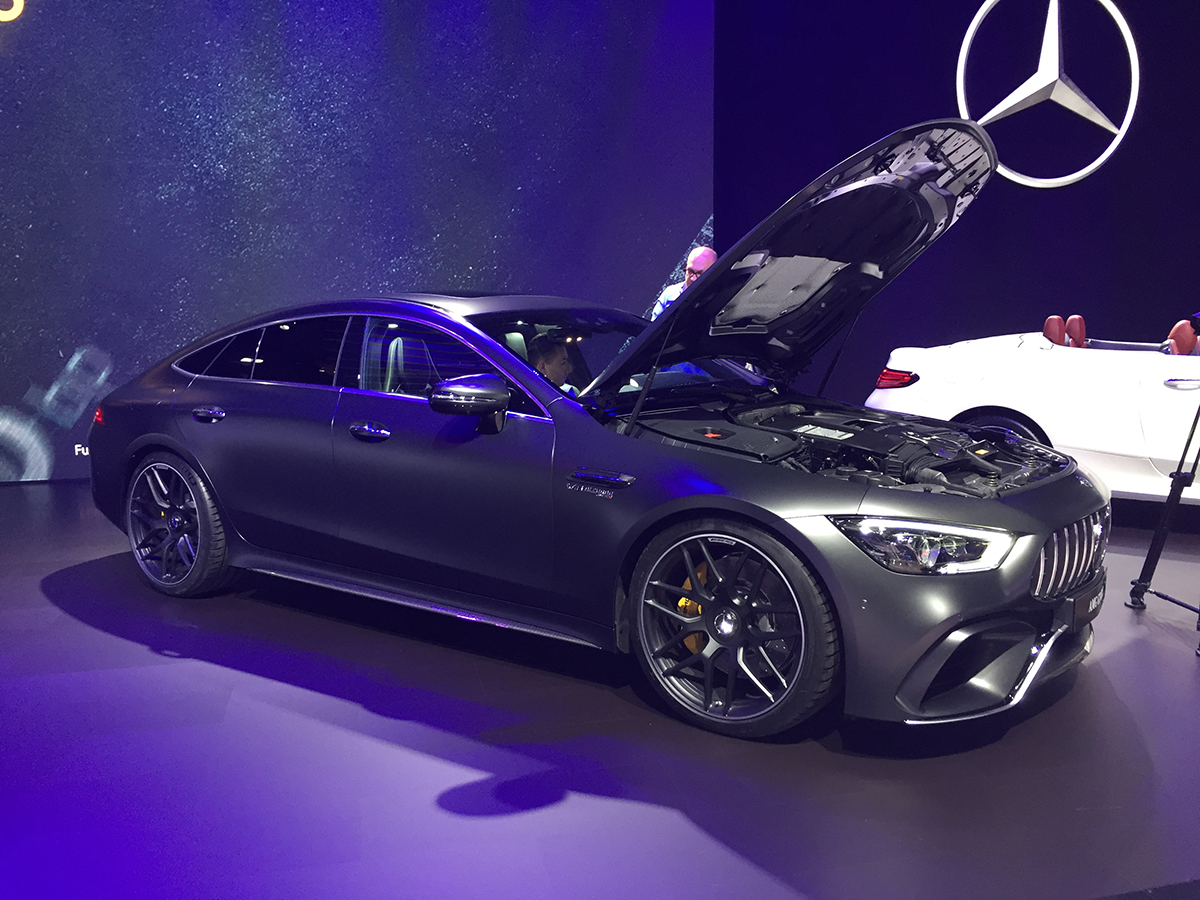 Mercedes-Benz
While not bringing any new vehicles to the Auto Show in New York, Mercedes-Benz brought four significant new models based on existing platforms: the Mercedes-AMG GT 4-Door Coupe and the C 63 sedan, coupe, and cabriolet. This combination of AMG power and Mercedes luxury creates a compelling line up for people who hate compromise and sacrifice – and can afford to avoid both. The GT 4-door makes an astounding 630 hp and builds on the legacy of the GT coupe stretching the design philosophy to its limits creating a car that comfortably holds four adults but can shred a race track with equal aplomb. There's no logical reason for this car to exist, which is why we love it even more.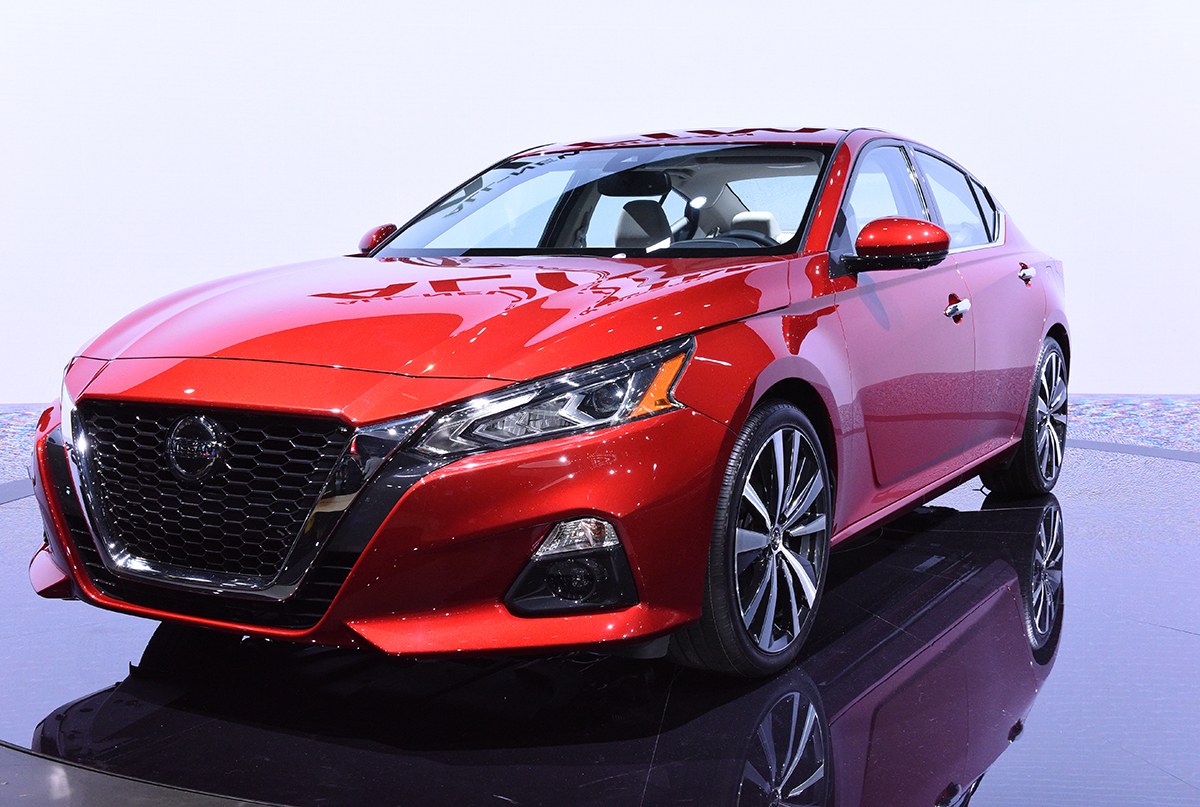 Nissan
New of the death of the mid-size sedan are greatly exaggerated. At least that's what Nissan would have us all believe. Makers of the uber-popular Rogue CUV rolled out a new Altima for those not ready to follow the crowd. Featuring two new engines, including the Variable Compression Ratio turbo introduced by their sister company, Infiniti, earlier this year, the Altima also includes Nissan's ProPilot assist system as well as other safety upgrades like rear automatic braking, preventing you from running over unseen objects behind the car. The new Altima is a handsome sedan, longer, lower, and wider than the car it replaces. If consumers are willing to look past CUVs for a car, this would be a good one to look to.
The new Nissan Leaf also collected the title of World Green Car of the Year earning the title by beating out the BMW 530e and Chrysler Pacifica hybrid.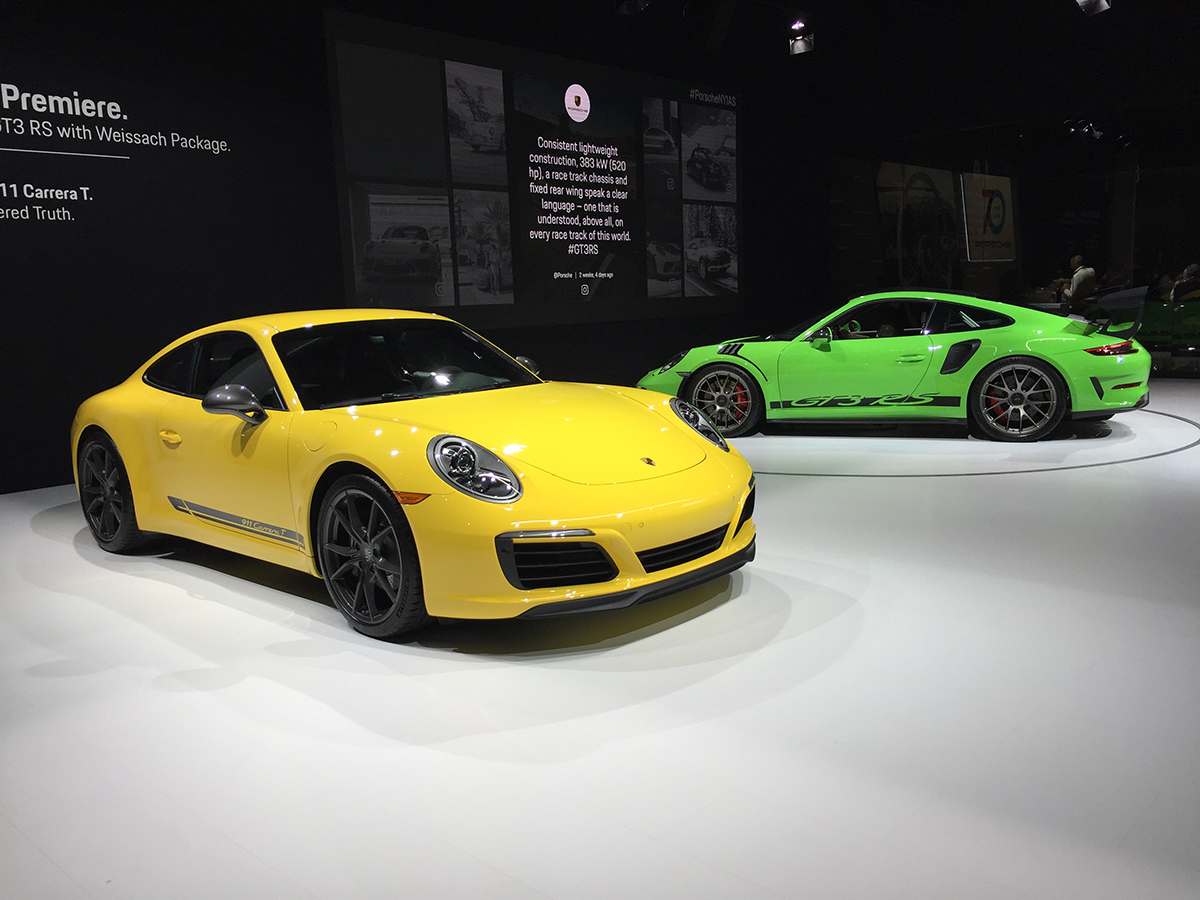 Porsche
911. Three digits that have inspired generations of drivers. And the cars that bear that hallowed number just keep getting better and better. In what may be the most expensive weight loss program per pound effort in the history of autodom, the 911 GT3 RS Weissach Edition drops 37.5 pounds from the base GT3 introduced a few weeks ago in Geneva. The magnesium wheels and carbon fiber body bits add $20, 540 to the price tag, pushing it well over the $200,000 mark. For that you get a 911 that's even more extreme accelerating 0-60 in under three seconds. Of more interest to me, is the 911 T. Selling for just $116,500 this stripper model features a 370 hp flat six and a seven-speed manual transmission. Reactionaries rejoice! Porsche still builds a 911 for us.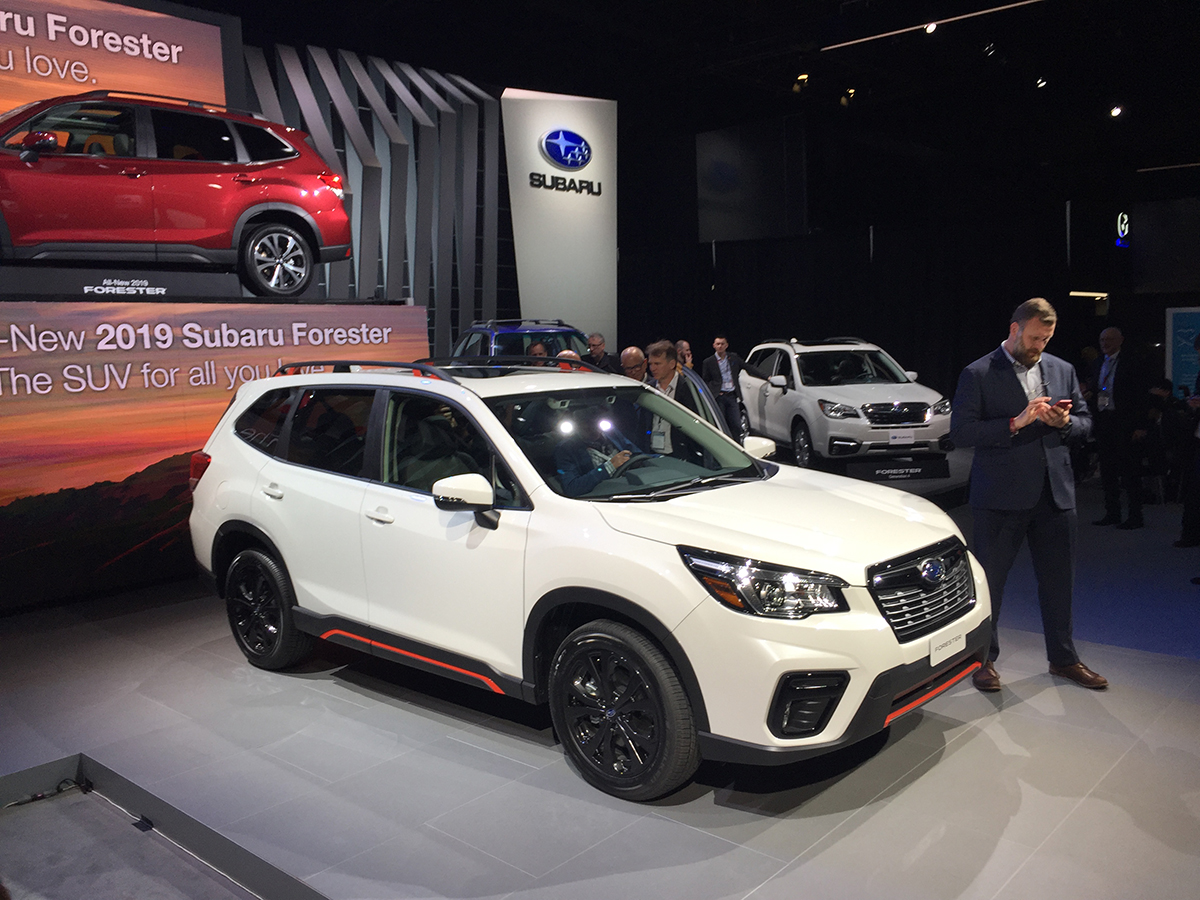 Subaru
The Forester is one of those popular cars you rarely think about. While it's Subaru's best-selling model, it seems like the outback and WRX get all the love. Well not this year. Now in its 5th Generation, the Forester gets a complete ground-up makeover improving it along every dimension, including its looks. Borrowing design cues from the Outback, Forester is more rugged looking. It has an updated 2.5L boxer engine that offers more power and better efficiency. All Forester models have AWD standard, and Subaru's Eyesight driver assist technology is standard. A new safety feature making its debut on Forester is "DriverFocus." It's a camera-based system that that uses facial recognition software to monitor the driver identify signs of driver fatigue or driver distraction. DriverFocus has the capacity to recognize up to five drivers and remember presets for seat position and climate settings among other things.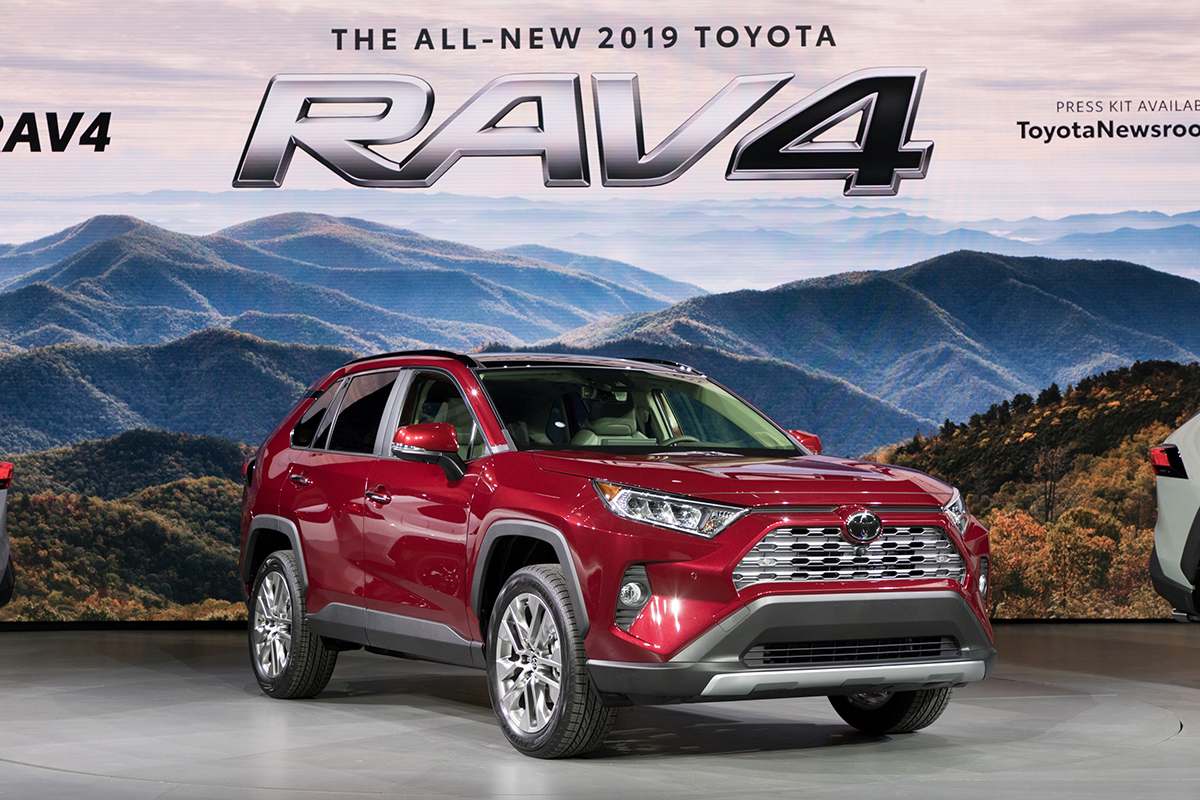 Toyota
To ensure their best-selling RAV4 remains the best-selling non-pickup truck in America, Toyota gave the mini-ute a maxi makeover. Looking like the love child of a 4Runner and a Highlander, the 2019 RAV4 is bigger, more powerful and appears more purposeful than the current generation. Build on Toyota's next-generation architecture's K platform it is more rigid for better driving dynamics both on road and off. Hybrid and standard engines are more powerful and deliver better fuel economy. And for the first time, RAV4 has an available multi-terrain select system and dynamic torque vectoring for off-roading.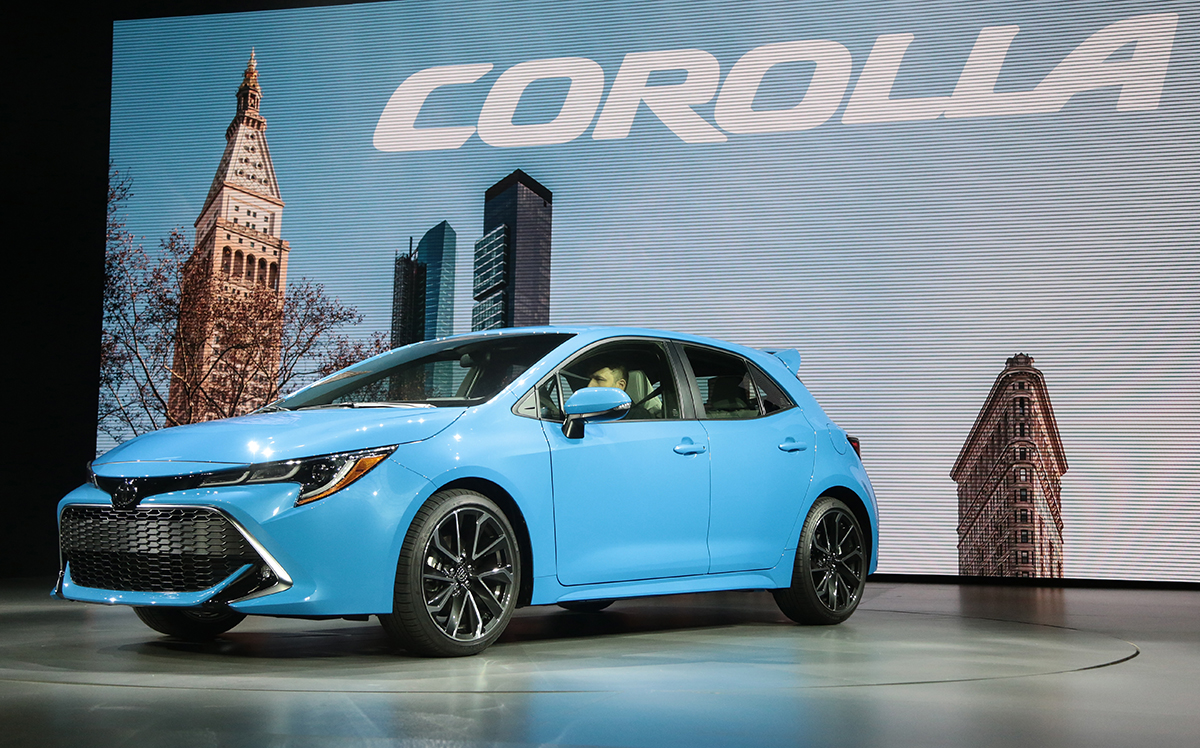 Alongside the RAV4 is the new Corolla Hatchback. Not just a more practical version of Toyota's compact sedan, the hatch also has sporting pretensions, offering a 6-speed manual transmission, 18-inch wheels and tires, and a more powerful 2.0L four-cylinder engine. We'll be driving the Corolla Hatchback in a few weeks and have a full report then.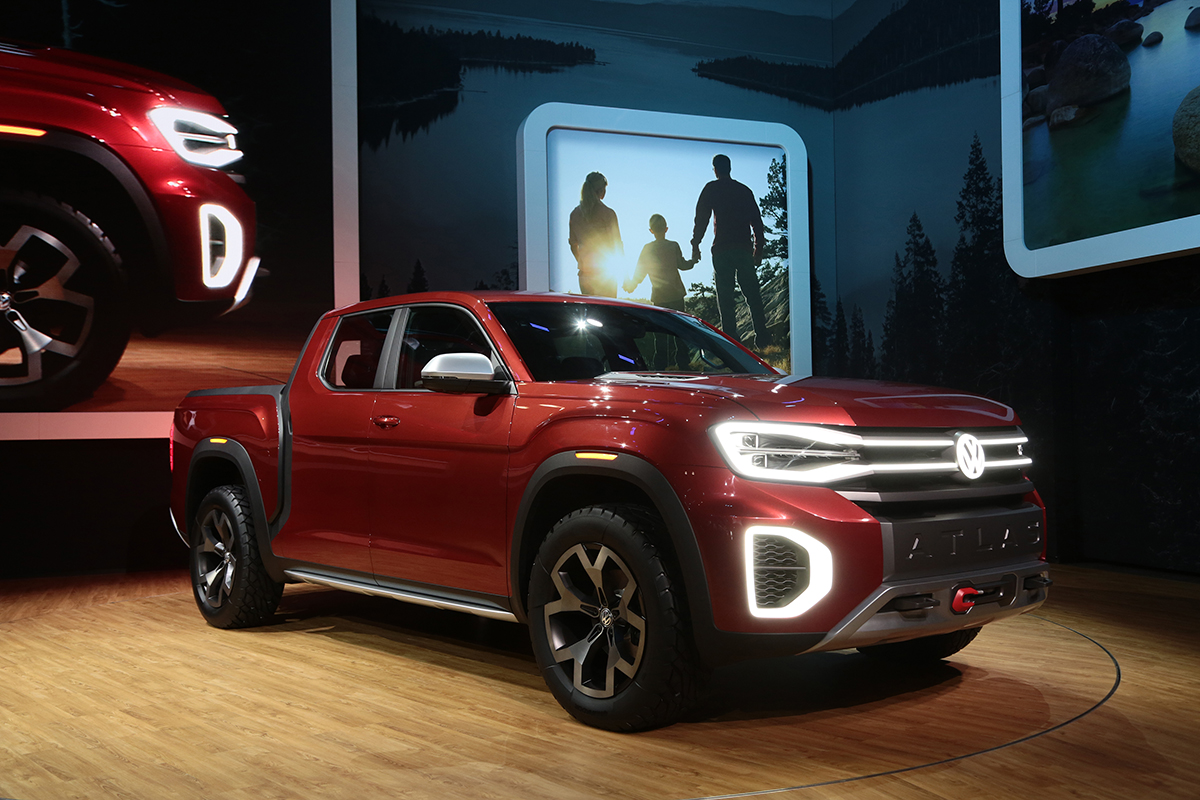 Volkswagen
We really like the VW Atlas, so when we heard they were bringing a smaller, two-row, five-seat Atlas Cross Sport concept to NY, we were excited. We were even more enthused to see the Atlas Tanoak Pickup Truck concept. While both are concepts there's a 100% chance the Cross Sport will be coming to market soon. The pickup truck, we'll have to wait and see. Unnamed sources have said VW officials will be closely monitoring consumer reaction to the Tanoak and if the groundswell is there, could pull the trigger on this handsome compact truck. While not designed to challenge the big boys, it could certainly take a bite out of Honda's Ridgeline business.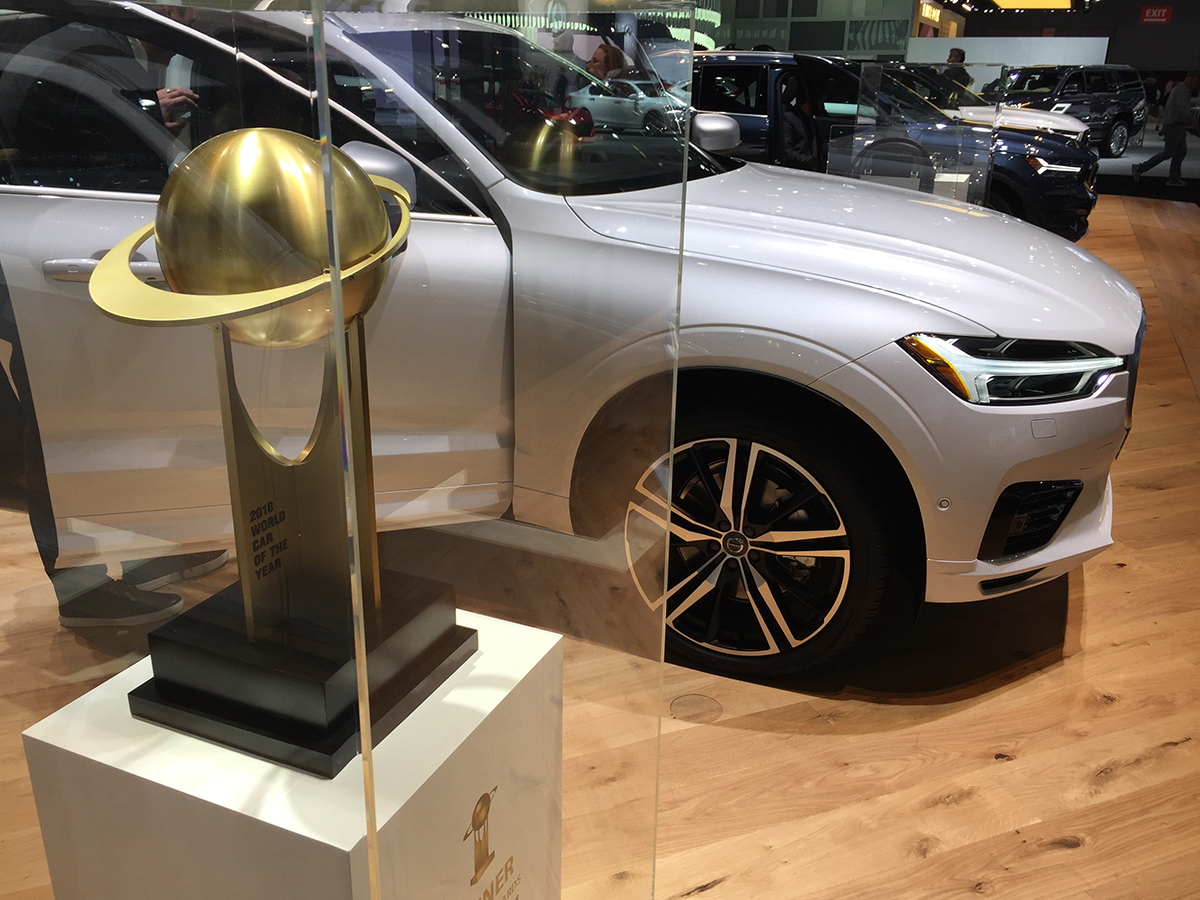 Volvo
If you see Swedes smiling broadly in New York this week you'll know why. The XC60, a vehicle we are quite fond of took the overall title of World Car of the Year at the New York Auto Show. An award judged by 82 journalists from around the world, it's one of the most prestigious honors in the industry. And thanks to their laser focus, excellent engineering, and impeccable execution, Volvo's winning streak continues with the XC60 having been named the North American SUV of the Year at the Detroit Auto Show.
If you go to the stand, make sure you look past the trophy, because Volvo has their new V60 Station Wagon on the stand. We love its big brother the V90, and this midsize wagon promises to be even better, offering great driving dynamics and exceptional utility in a much more manageable size. We'll bring you more on the latest Volvo as soon as we can get behind the wheel.
The 2018 New York International Continues at the Jacob Javits Center in Manhattan until April 8.