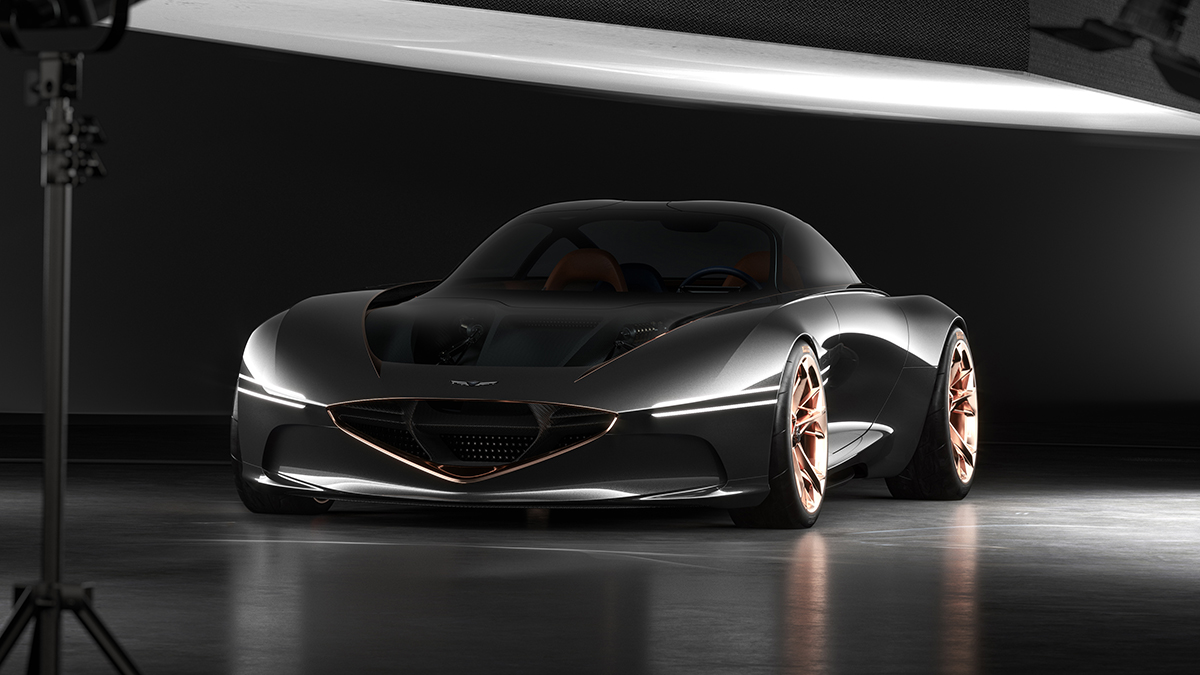 When I entered the darkened presentation space with a long, low silhouette under a sheet on the stage, I knew we were about to see something special from Luc Donckerwolke and his team of designers at Genesis. After a sultry performance of the Smokey Robinson classic "Cruising" by a talented duo and brief introduction by the Global Head of the Genesis Brand, Manfred Fitzgerald, the diaphanous fabric was removed to reveal an exclamation point at the end of the first day of the New York International Auto Show, The Genesis Essentia. (Enjoy this shaky iPhone video from the reveal)
A true concept car – as opposed to the production intent concepts we saw from Lincoln, VW, and Lexus – the Essentia is an exercise creating the future. It's a celebration of what the automobile can be, expressed by people who clearly love cars and driving. It is passion on wheels. As Manfred said, "We understand our obligation as a luxury car manufacturer to create objects of desire, sparking passion and inspiration by emphasizing a culture while exceeding expectations in terms of technology and connectivity, bringing our outside world seamlessly to the inside of the vehicle."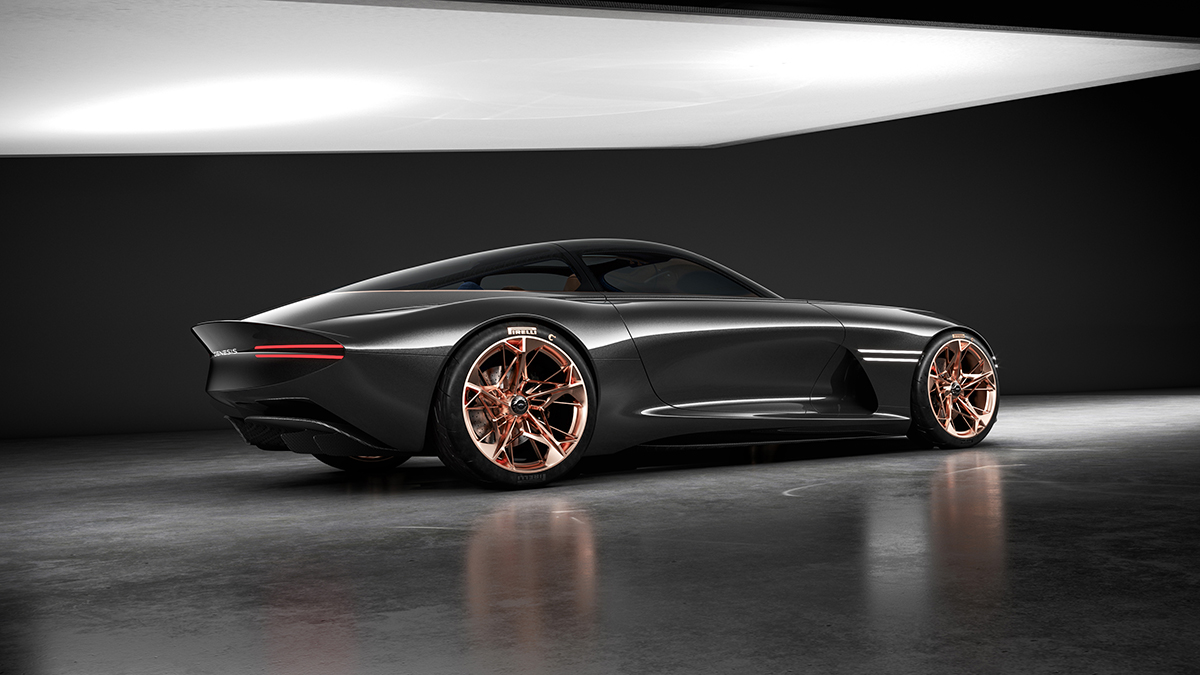 The low-slung coupe with its scissor doors and glass canopy makes a strong design statement and shows the potential of the Genesis brand. Underneath the sleek carbon fiber skin is a battery/electric powertrain that will propel the Essentia from 0-60 in three seconds. It also features vehicle-to-vehicle and vehicle-to-infrastructure technology that can keep you ahead of conditions ahead including traffic and weather which can assist in route planning.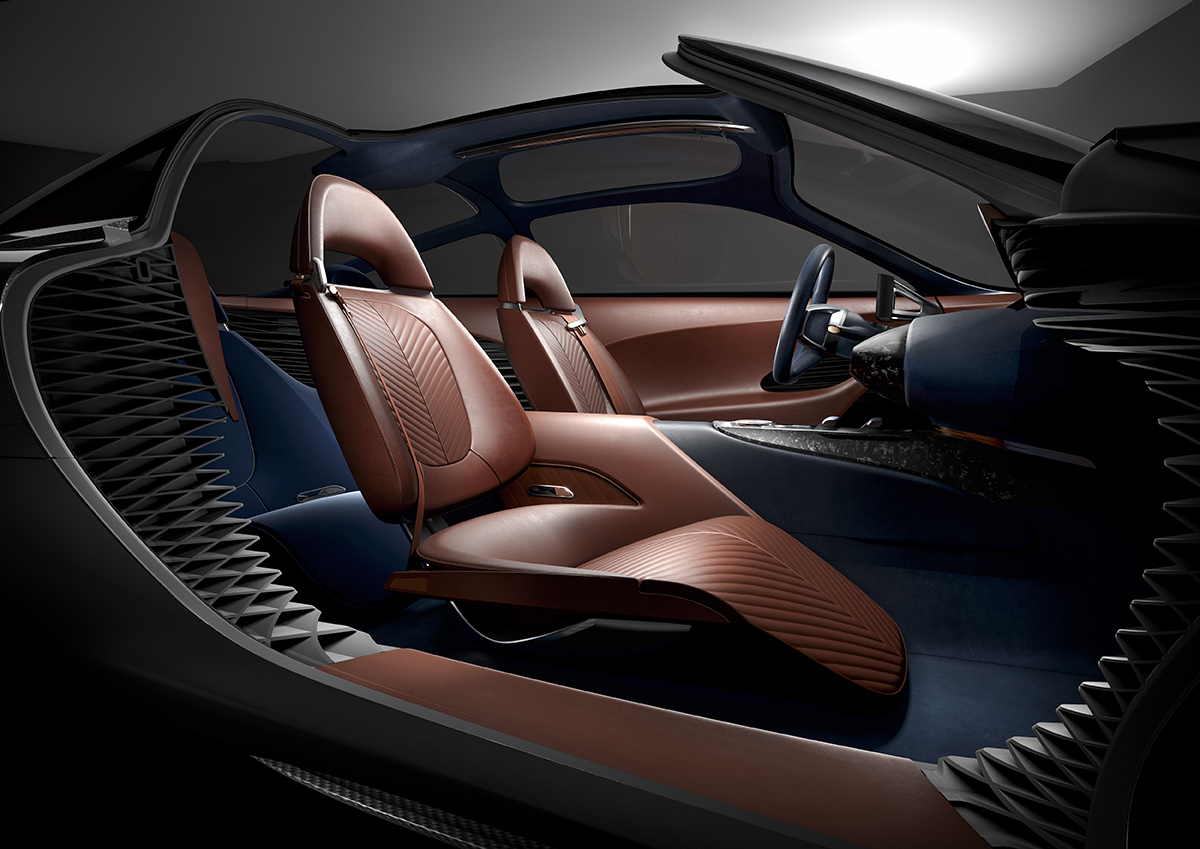 The interior is driver-focused and minimalist. The low roof height is aided by putting the battery pack in the center, not under the seats as most electric platforms do.
While Genesis is not saying whether they will build the Essentia or anything like it – they still have two SUVs in the pipeline that need to get to showrooms first – I'm excited about the statement this effort makes for the brand and what they'll be bringing to drivers in the future.