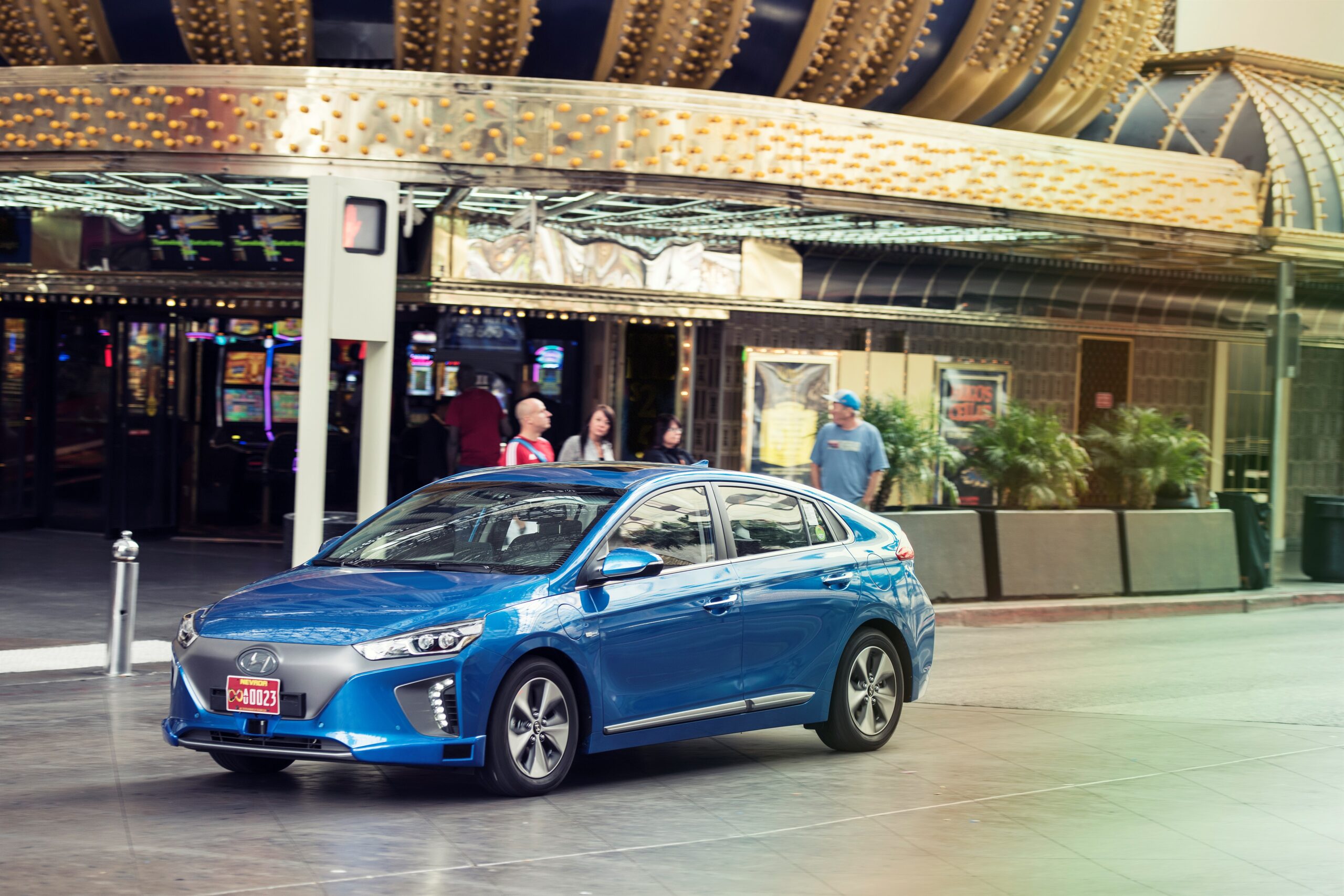 Everyone at the Consumer Electronics Show in Las Vegas is talking about autonomous cars, and Hyundai is no exception. The difference though, is that for Hyundai, the car is just the beginning.
They're calling it "Future Mobility," and it's essentially a working sci-fi set. They've taken your car and home, and upgraded every element — you'd be living on the USS Enterprise, minus the replicator.
There's a lot to get through here, so let's just start with what currently exists: the car.
The IONIQ is a fully autonomous vehicle currently at the advanced trial stage. It's so advanced in fact that Lucky CES attendees got to hop a ride in the IONIQ on the streets of Las Vegas. The car stayed accident free, using LiDAR, a laser and radar- based detection system that Hyundai believes will usher them to the forefront of autonomous driving tech.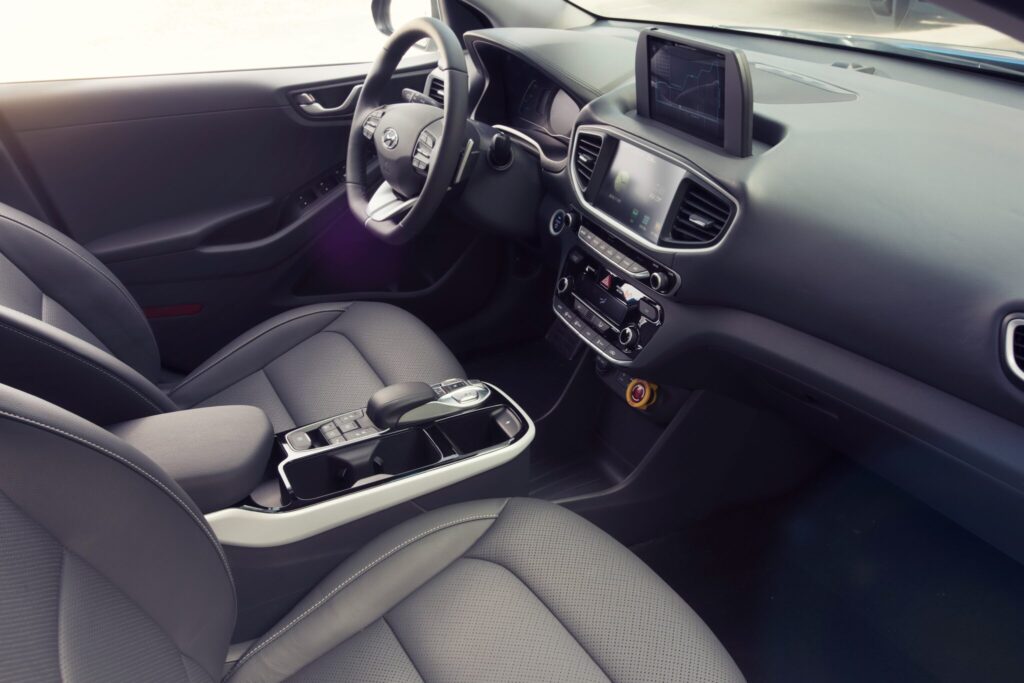 At an event we attended in November, Hyundai confirmed the electric and hybrid versions of the IONIQ will be available in the next few months with the plug-in hybrid joining the line later in the year.
So that all sounds pretty nice, right? But really not any different than any other auto maker. Well for Hyundai, the IONIQ is just the base. A tiny piece that inspires their whole environment. And there's almost too much quasi-futuristic nostalgia in this environment for me to take.
First, there's the Healthcare Cockpit. Your car will monitor your health and mood throughout your drive, using metrics like posture, heart rate and breathing depth. It scans your eye movements to track your alertness, and even reads facial expressions to get insights on your "emotional state."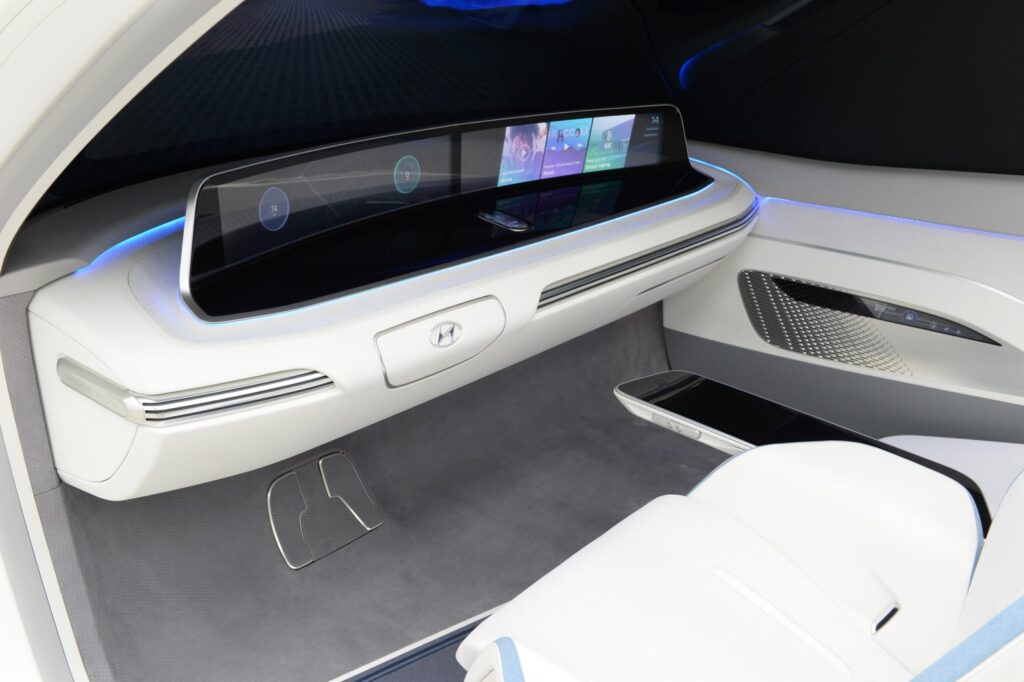 So why do I want my car knowing I'm pissy because the jerk in front of me just cut me off?
Well first off, alertness checks prompt the car to start turning on autonomous driving solutions. Can't argue with that, especially after a recent 14 hour solo-drive that had me home past 1AM. Your seat reads your posture, making adjustments to increase alertness, and it can even kick on a massaging feature if it detects tension. Yeah this still sounds good.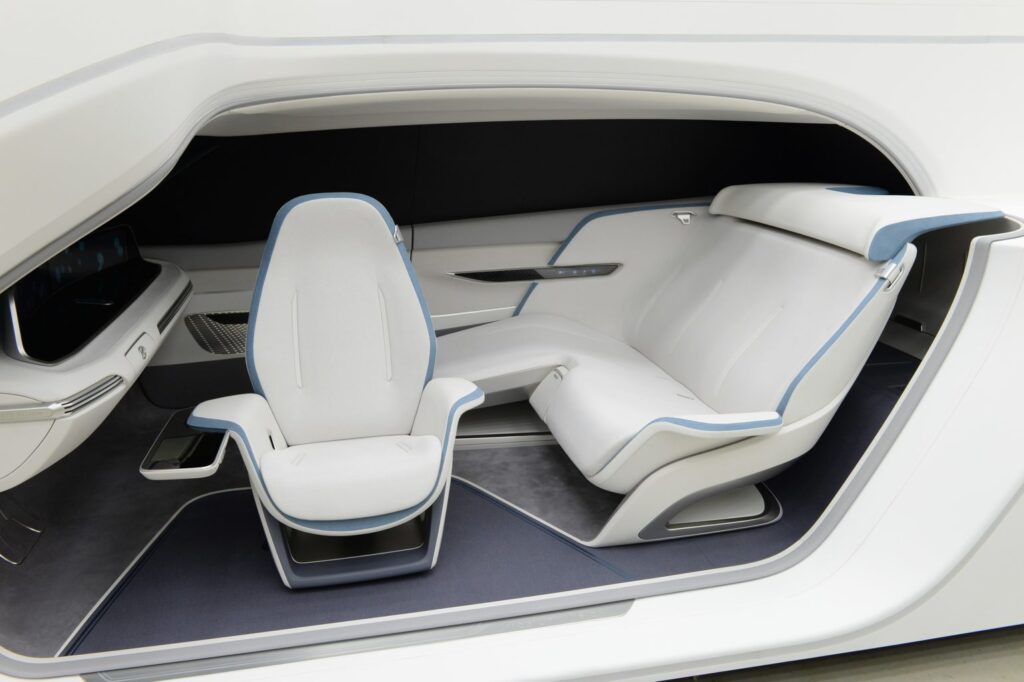 The car will also adjust temperature and lighting, keeping you alert, comfortable and calm. The car uses your mood data to control your sound as well, sending you "calm bursts" of sound when you're stressed, and "alert bursts" combined with loud music for when you're tired.
Finally, the car uses your mood data to send out scent bursts. Lavender and eucalyptus for stress, cedar or peppermint for energy, your car is now a rolling aromatherapy station. Ridiculous? Maybe. But I want it.
When your drive is done, dock your car directly into your connected smart house. Once you open the car door your car becomes a kind of mini pod room, a futuristic breakfast nook. But it's more than just extra space. It can act as an air conditioner, link up its entertainment systems with your home's smart devices, and act as a generator in power outage situations.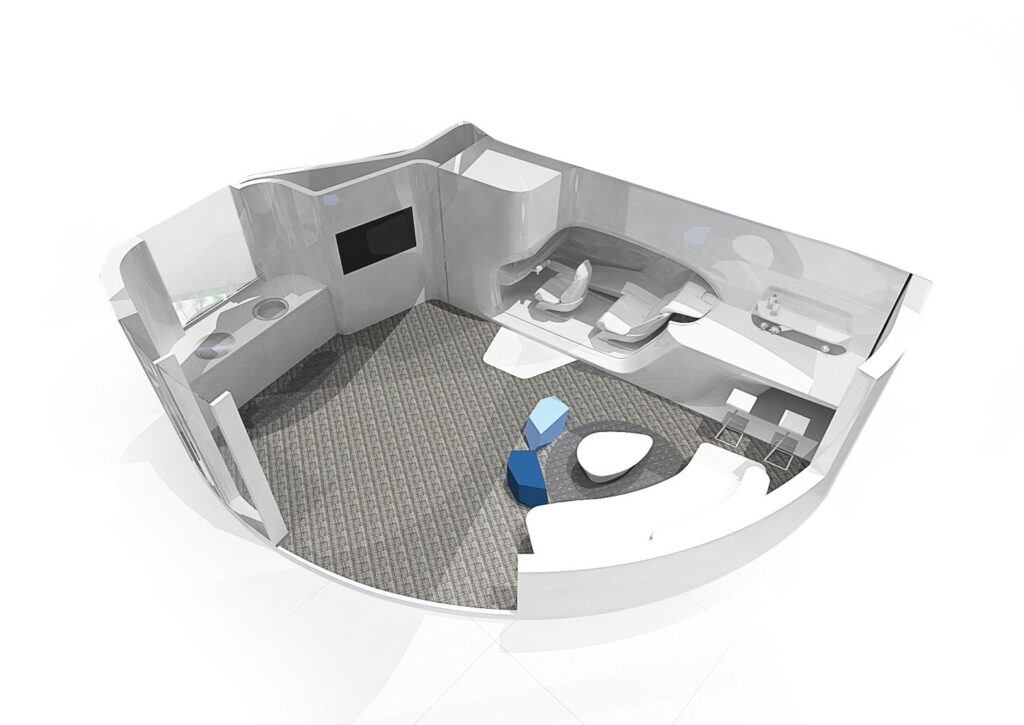 Eventually Hyundai expects using the car will be as simple as closing the door, programming a destination and going about your day. They claim riders will eventually not even feel the movement of the car — it'll be just like riding around in your living room.
So what about when you make it to your destination, and there's no smart house to hook up to? How are we to be expected to walk across a parking lot when we're used to such technological pampering? Don't worry Hyundai has you totally covered. The IONIQ Scooter is stored right in the front door of your IONIQ Electric.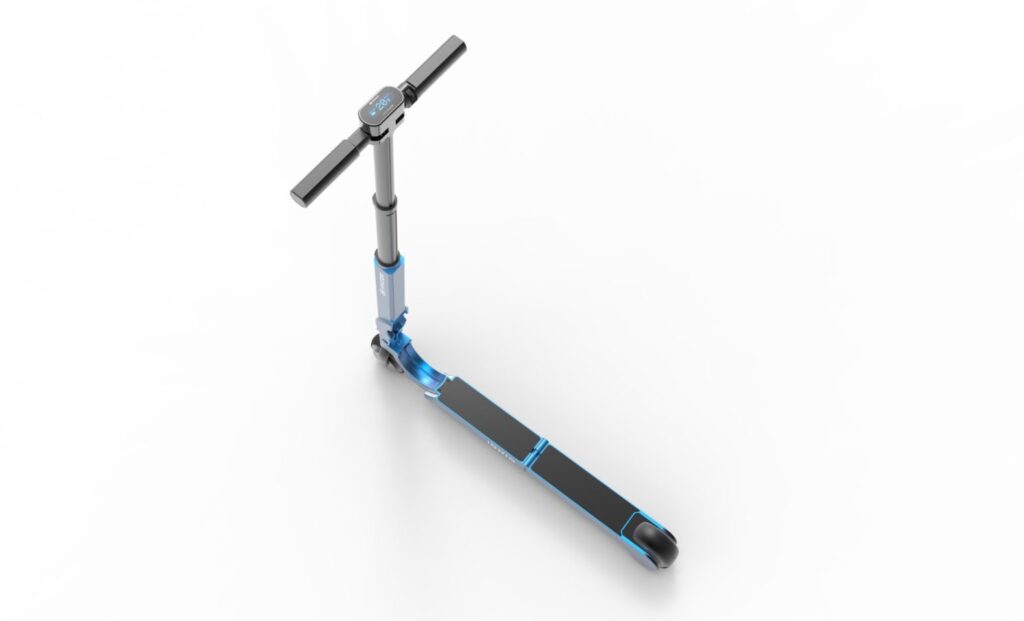 The electric scooter charges as it's stored in the door, and comes jammed with as many tech features per square inch as the rest of this whole futuristic concept. Driving mode is enabled when the scooter detects the riders is safely on the scooter, and speed is controlled with a thumb switch.
Hyundai set up an immersive virtual reality station at CES, allowing people to experience their future first hand. No word from Hyundai on when any of these features might be available in actual reality, but we're assuming it'll be a while. Not only must they actually make the technology, they have to convince people to buy upgrades for almost all of their devices. Oh yeah, and a house for your car to hook into.
So yes, the nostalgic sci-fi nerd in me just loves this. But the pragmatist just kind of laughs. It feels conflicting, but hey, the future is never simple.