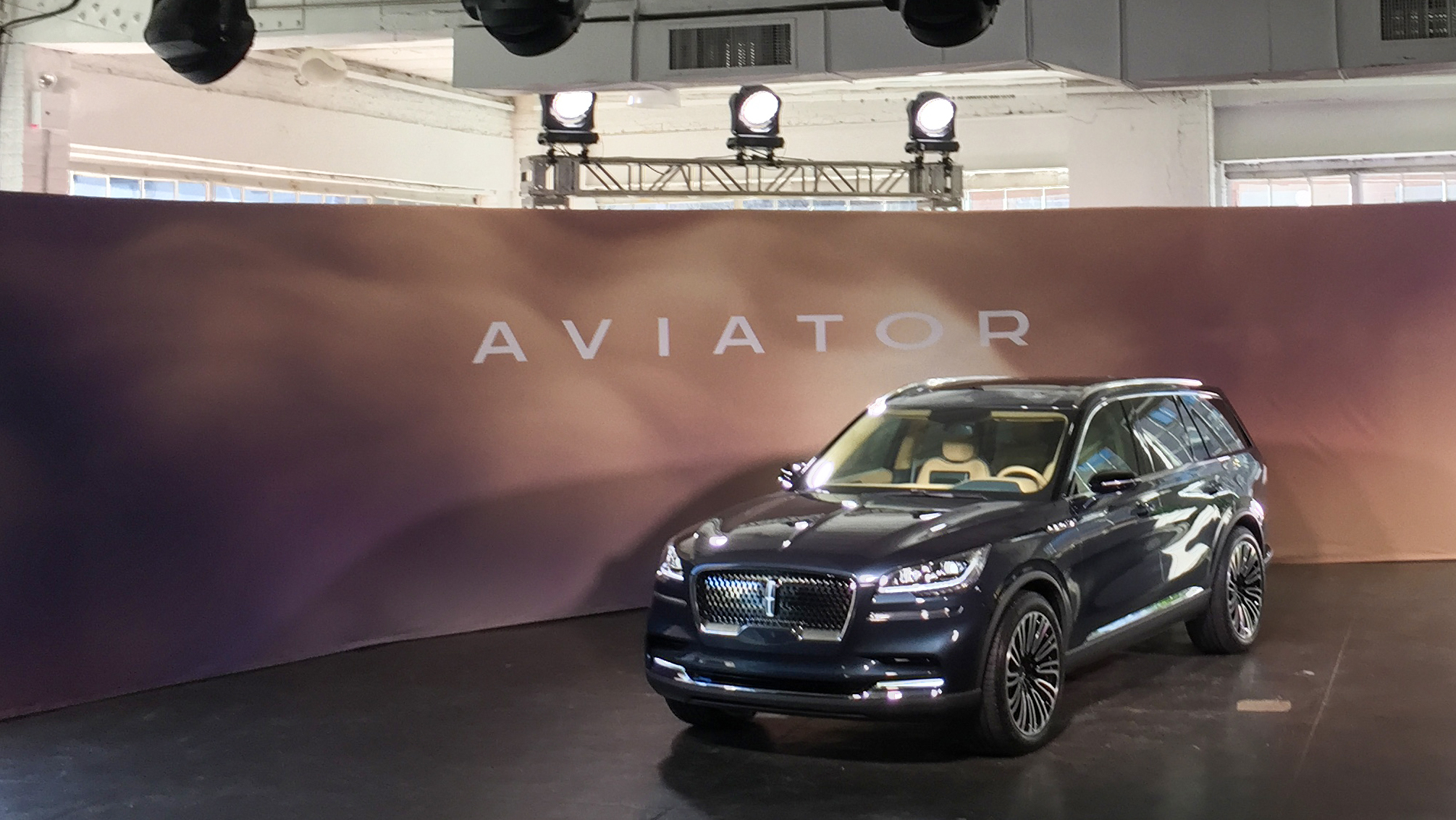 Lincoln has been making slow and deliberate progress on its path back to relevance in the luxury car market. While their compact and midsize crossovers, the MKC and MKX, were well done, they didn't really point the way to the future of the brand. They were solid placeholders that brought people into showrooms while Kumar Galhotra and his team worked on a plan to build bolder vehicles aimed at the heart of the luxury market.
We were surprised three years ago when the new Continental was uncovered at the New York International Auto Show. Two years ago it was the radical Navigator concept, which showcased a whole new direction for Lincoln interiors. This year, we are being treated to a near-production concept of a mid-size SUV built on all new architecture, but using an old name, the Aviator.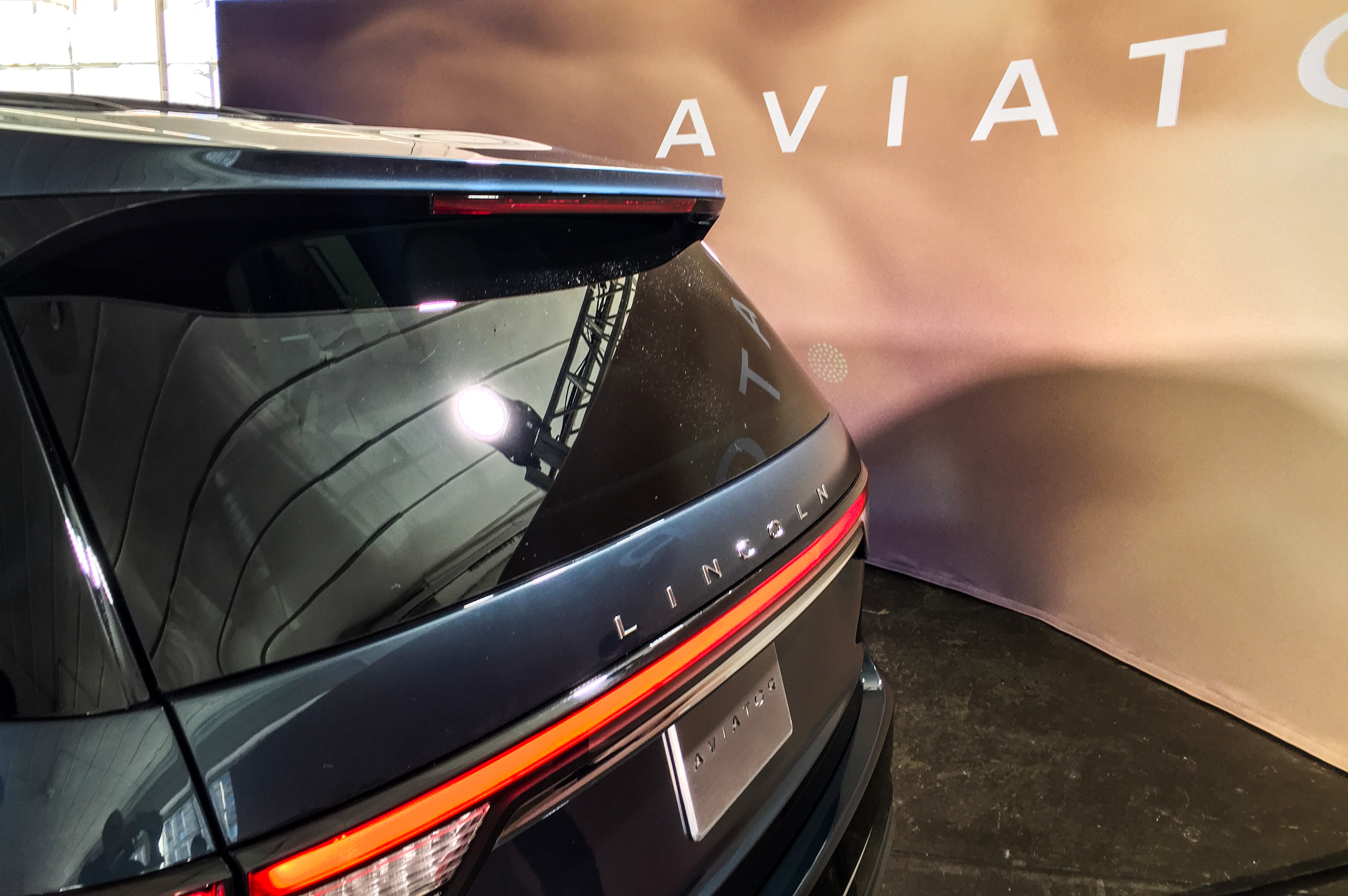 More than just a scaled down Navigator, according to David Woodhouse, design director for Lincoln, Aviator is a much freer and true interpretation of Lincoln's design. "We weren't as hamstrung by functional constraints with Aviator, so elements like the fast falling roof and rising rocker panels are much more about seduction than the attacking style of most SUVs." Perched atop 22-inch wheels and tires, and built on a rear-drive platform, Aviator will be available with all-wheel drive. This setup not only provides performance advantages for things like towing, but it also enables key design elements like the short front overhang. Seeing it in person, I can say the design is really well done. With nice balance and proportions, it is the best looking Lincoln in the current lineup.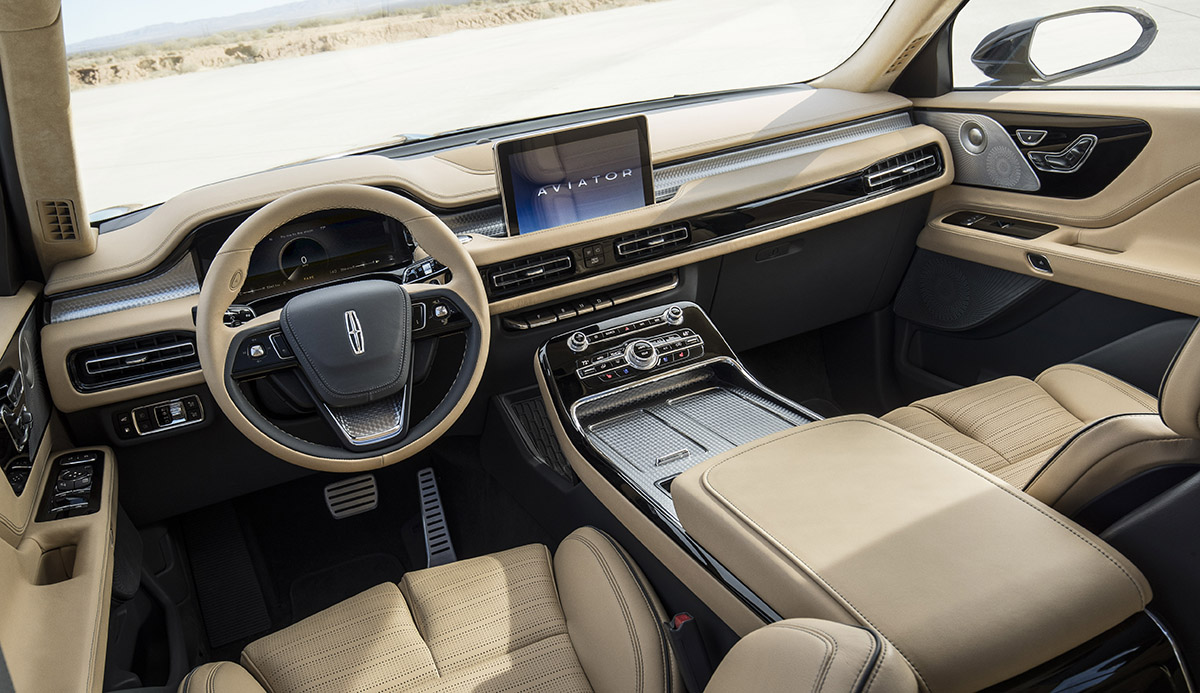 Inside the Aviator is open and spacious. There are three rows for up to seven passengers, and though I didn't try it, I was told the third row was designed to accommodate people up to 6-foot tall. There is a heavy emphasis on horizontal surfaces and lines throughout the cabin which adds to the overall open and calm feeling. David described the interior as "a serene, quiet sanctuary."
The Aviator will be powered by a standard twin-turbo V6 and an option that adds a plug-in hybrid electric motor to that V6. While horsepower and torque numbers haven't been announced I'm fairly certain the base V6 will deliver more than 400 horsepower and 400 pound-feet of torque. This should allow for excellent performance and plenty of towing capacity for a recreational boat or any other mid-size trailer.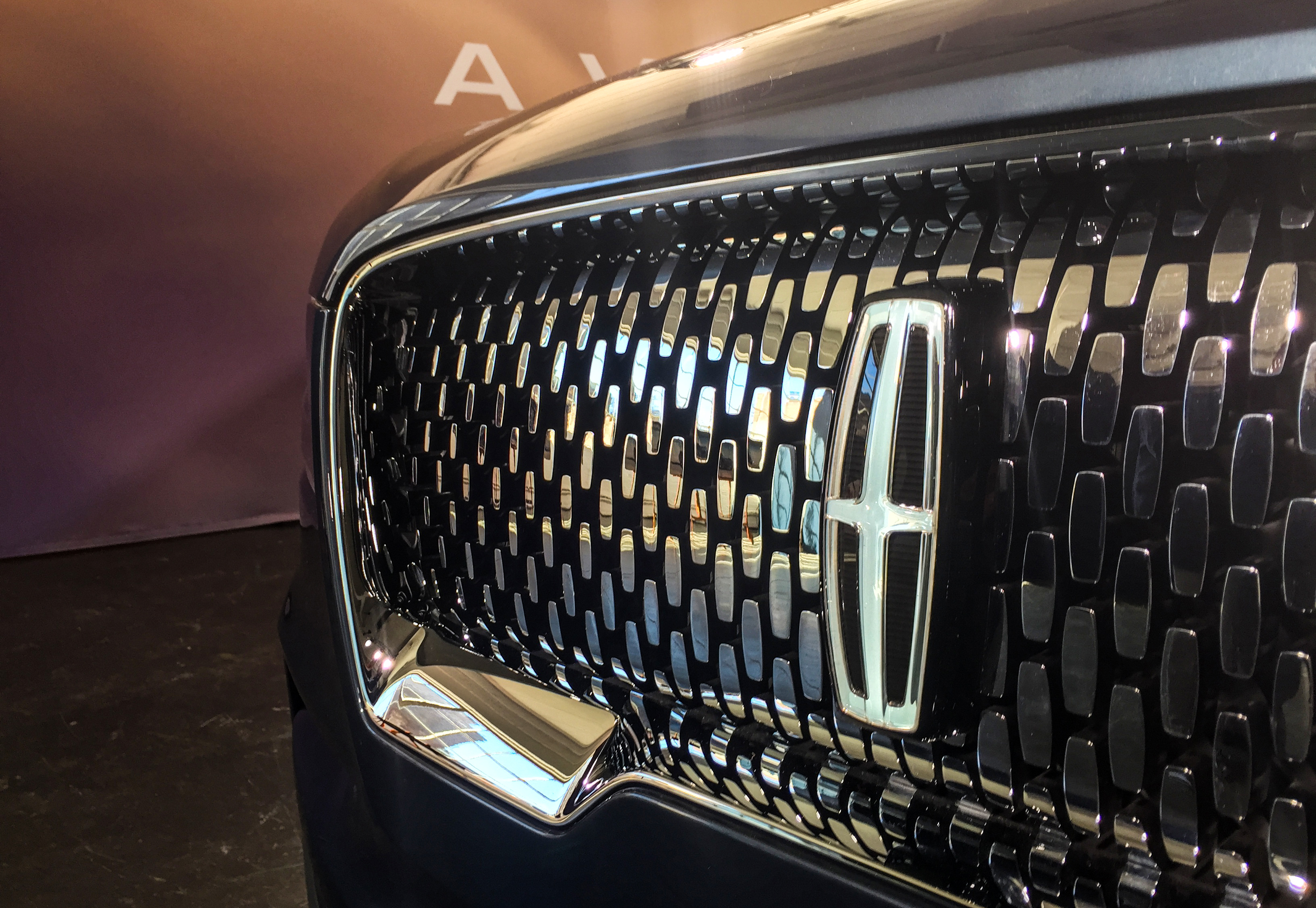 There will be a full suite of safety and driver assist features in Aviator including reverse brake assist that will automatically stop the SUV if it detects anything behind the vehicle. One interesting new technology they talked about was something they called Phone as Key. Via the Lincoln App, you can program your phone to work as a key. This allows you to send your key to others – kids, your spouse, a valet – and even put parameters on those keys to limit speeds.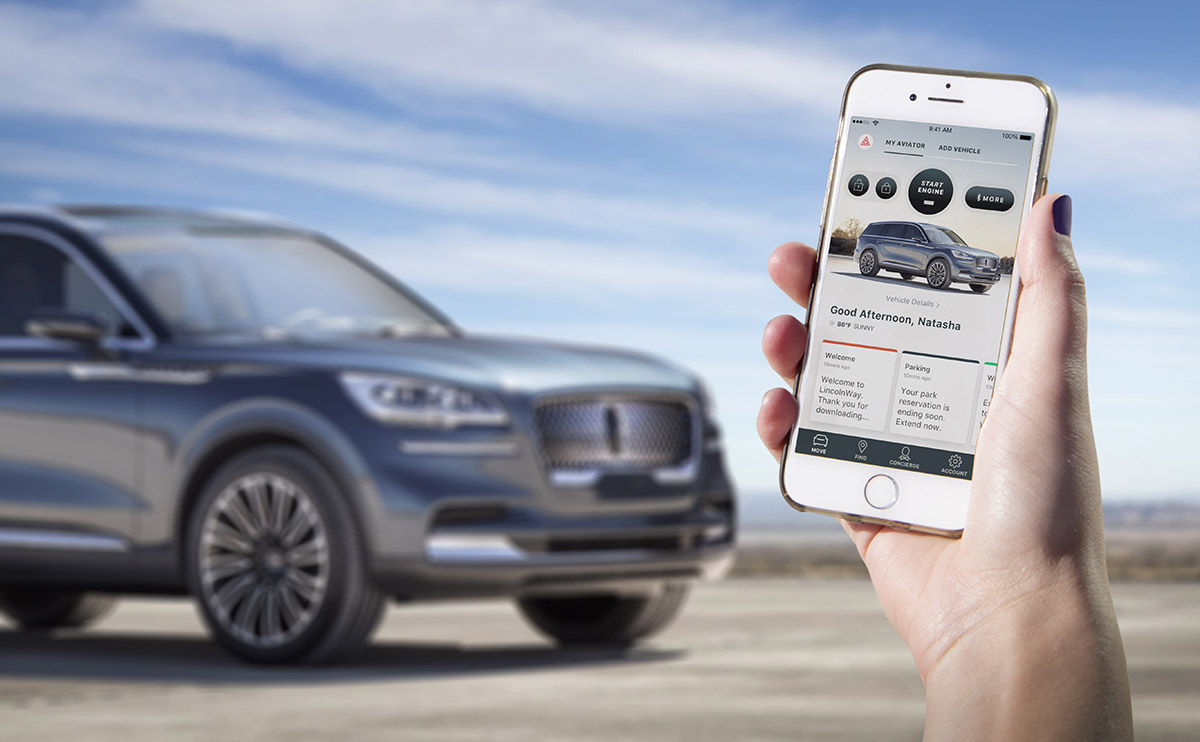 In addition to the Aviator, Lincoln also announced three new ownership enhancements which include improvements to the SYNC system, creating more seamless connectivity between the driver and vehicle. For instance, when the Aviator begins to run low on fuel, the navigation will automatically display nearby gas stations.
Lincoln is also expanding its pre-owned subscription service in Los Angeles to include 2017 models. The subscription is month to month and includes all maintenance and insurance costs. In addition, they are expanding their personal driver program to Dallas and integrating it into the Lincoln Way phone app, so summoning a driver will be easy and effortless.
Aviator is scheduled to go into production later this year and will be available for sale in early 2019. Pricing has not been announced.