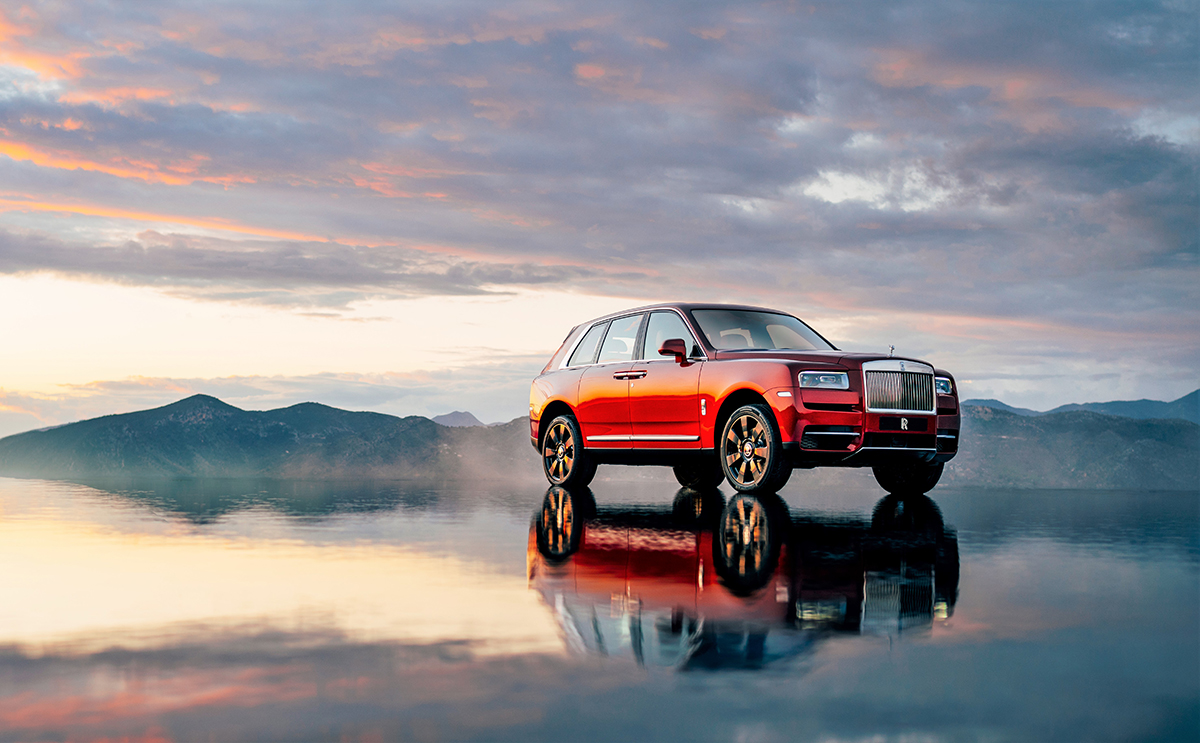 That yet another car company is producing an SUV is not big news. After all, Ford, Cadillac, and many other auto manufacturers apparently want to get out of the car business altogether. No, that Rolls-Royce is producing the most luxurious and expensive SUV ever built isn't surprising. They've been open about their intentions since they first teased the idea back in 2014. That doesn't mean it's not interesting, and since they released details about the SUV to us earlier this week under embargo until today, we've been pouring through the information to glean every nugget about a vehicle that has the potential to increase the brand's sales significantly if they have enough hands to build them.
So what have we learned?

First, it's not as big as we would have thought. Cullinan rides on the company's new all-aluminum architecture with a wheelbase of 130 inches and overall length of 210 inches. That's nearly two feet shorter than the Phantom EWB we wrote about recently. For reference, it's about as long as a Lincoln Navigator, but narrower and not as tall.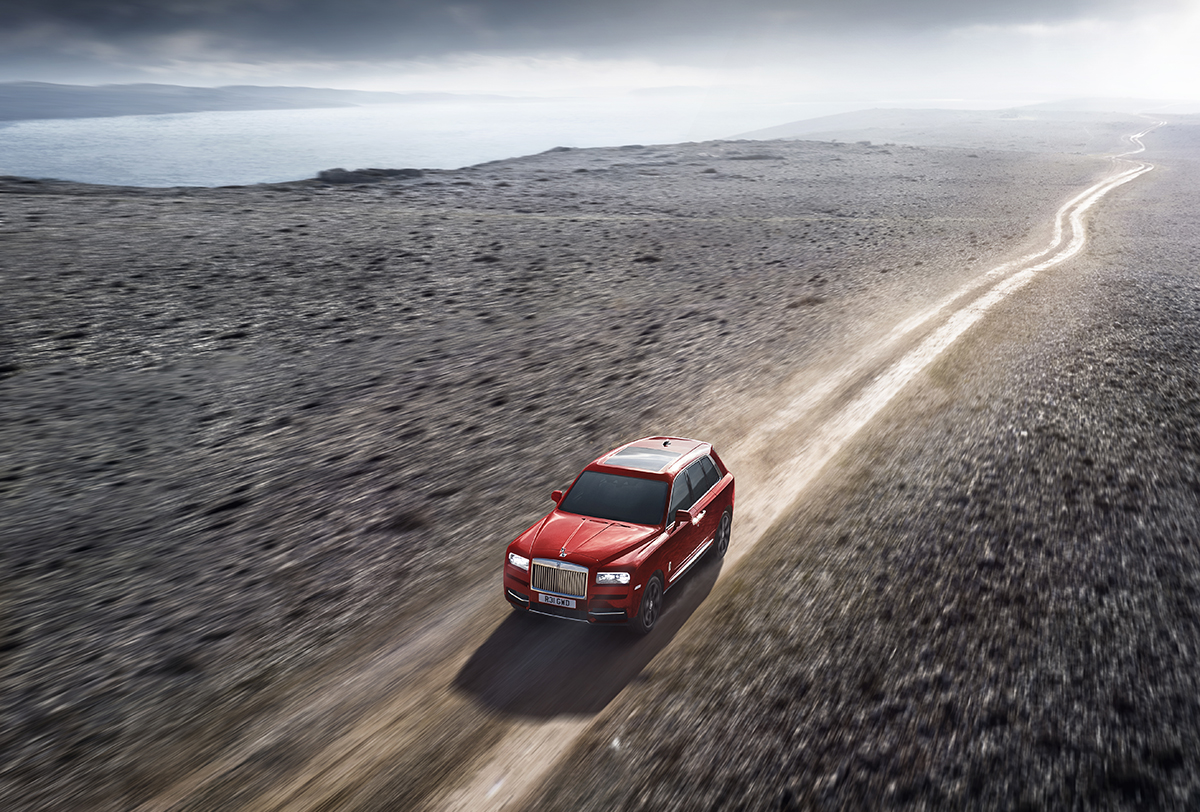 The exterior design is pure Rolls-Royce with the parthenon grill up front, chiseled sides, and though this is an SUV, you can still see the traditional Rolls three-box sedan in its profile in the way the rear fenders flow into the rear luggage compartment. The aft D-pillar is angled rakishly giving the Cullinan a sportier, less formal look than the sedans from Goodwood. It has more in common attitudinally with Wraith than Ghost.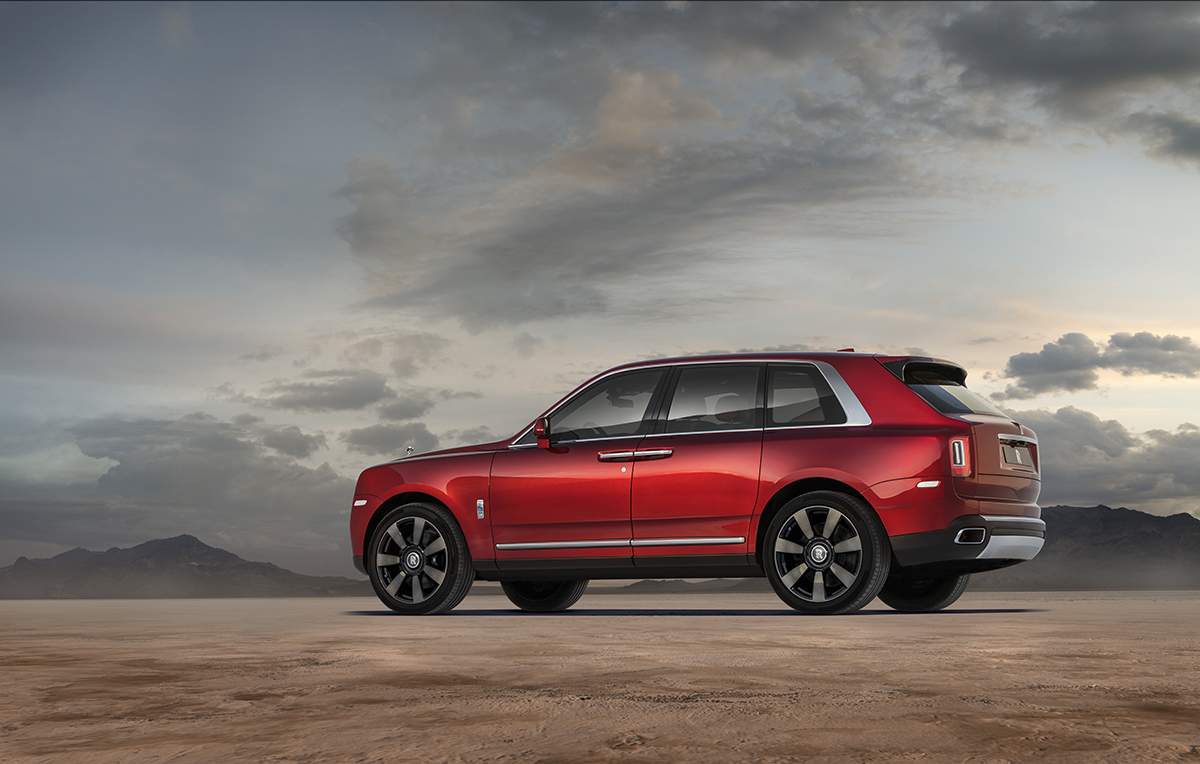 Of course, there are the rear coach doors, the large diameter 22-inch wheels, and the Spirit of Ecstasy resting upon Cullinan's prow guiding the way. All of this mark it unmistakably as a Rolls-Royce. The clamshell rear gate is an innovative touch providing both a lower surface for prepping meals, gear, or shotguns for the hunt, while the upper portion provides cover from the elements.
Rolls-Royce claims that Cullinan has extraordinary off-road capabilities. Their test videos seem to back this up. Cullinan employs an electronically adaptive four-wheel-drive system that can be engaged with the touch of a button. It automatically adjusts depending on the surface condition, has hill descent control, and the ride height is adjustable up to 40mm. Its suspension – double wishbone front and multi-link rear – uses electronically controlled shocks and air system to automatically level the vehicle while maximizing traction. I'm not sure how often these ultra luxurious SUVs will find themselves fording streams, but if you choose to, you can at a depth up to 21 inches.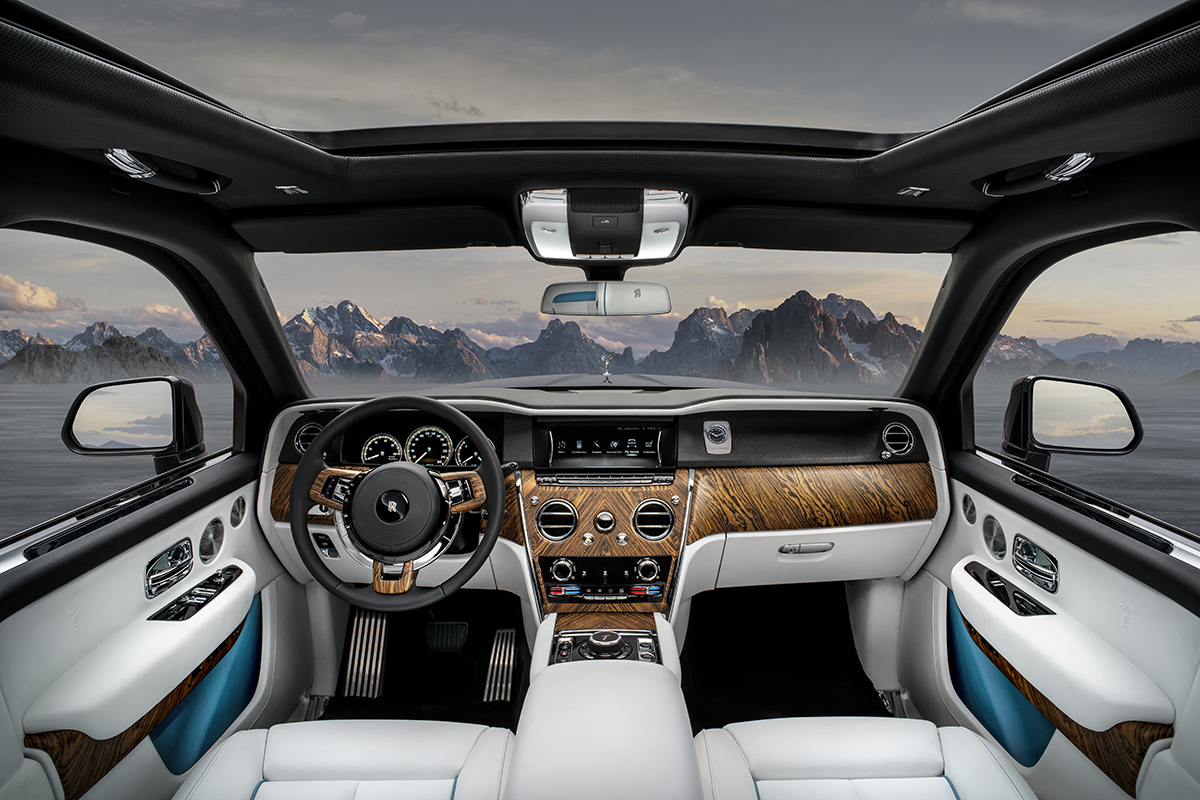 Rolls-Royce is all about ultra-premium luxury and from the images, the interior does not disappoint. All the craftsmanship we've come to expect is on display. Beautiful leathers, hand-polished woods, gleaming chrome accents abound. The seats are not just heated and cooled – you can get those in a Sonata – no, Rolls-Royce ensures every possible surface is committed to making sure you're warm and cozy. Armrests, headrests, even the c-pillars you might lean against warm up at the touch of a button. The rear seats, available in 2 and 3 passenger configurations, are slightly elevated compared to those in front, giving rear seat passengers a commanding view. They fold in a 70/30 split at the touch of a button if you need extra cargo space, and the rear floor raises to create a level load deck. Another thoughtful touch is the design of the doors. They extend into the rocker panels and wrap under the car. By doing this, any mud that collects on the lower portion of the car from your off-road adventure will be swept away from your pant legs as you open the door and step out of the SUV.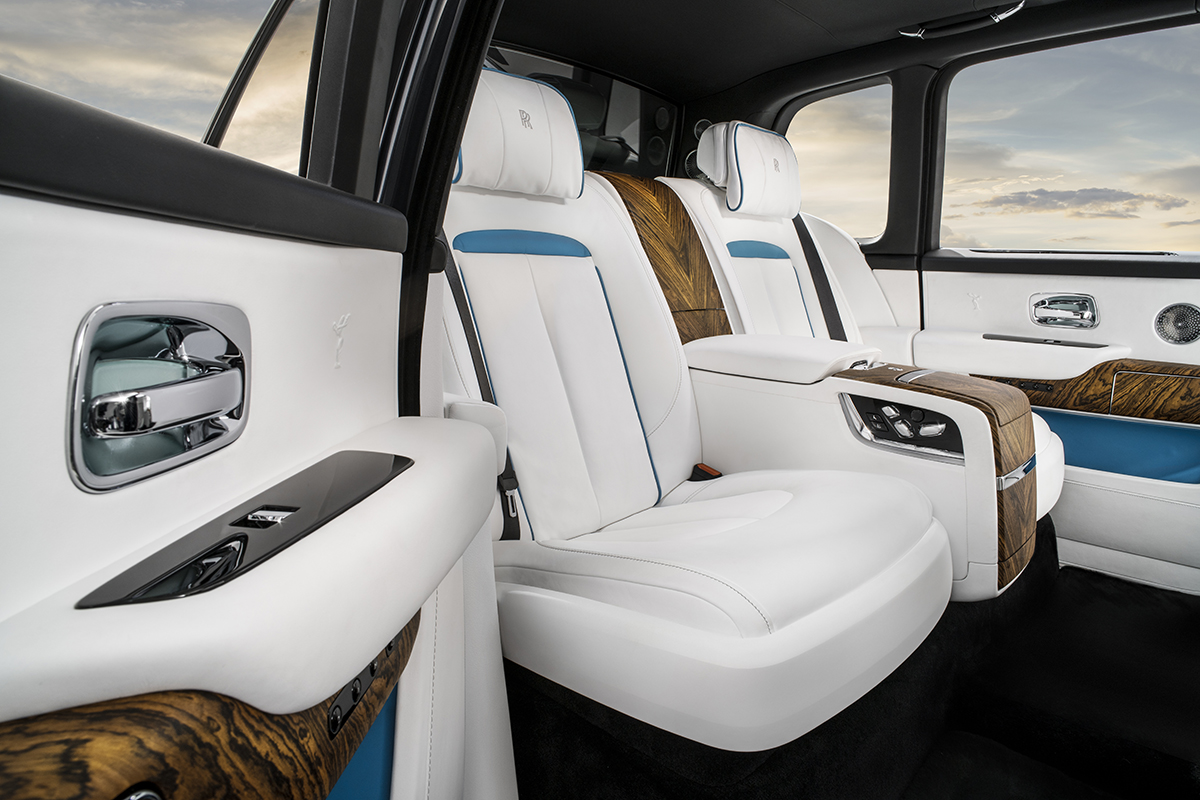 The luggage compartment is capacious, this is an SUV after all. More remarkable are the tailgate seats which extend over the lower door with a small table in between so you can back your Cullinan up to the polo field and sip your Dom Perignon in comfort as the ponies fly past.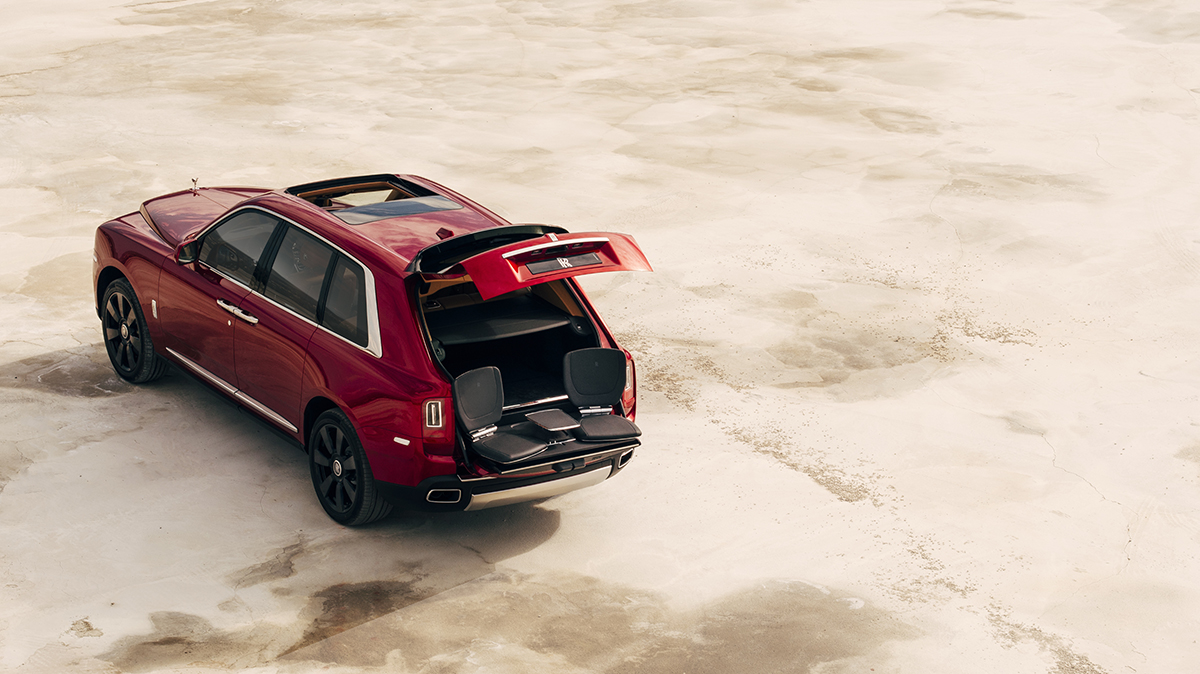 Pricing for Cullinan will start at $325,000 but given Rolls-Royce customers' penchant for customization, most will sell closer to $400,000 and we wouldn't be surprised if a few eclipsed the $500,000 mark. Cullinan will be available this fall, and we hope to be able to bring you a first-hand drive experience shortly before then. Until that time, we'll just have to enjoy all the images they've shared with us so far.