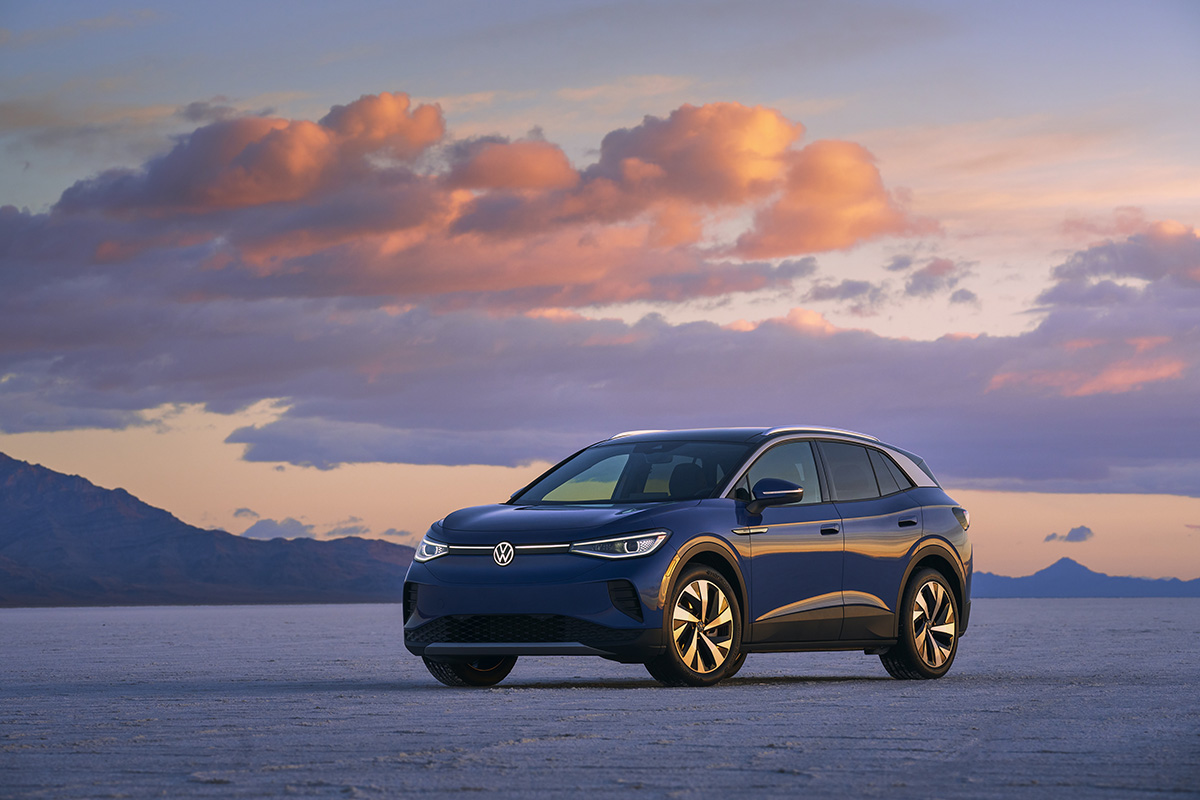 Volkswagen was founded as a company that built cars for the masses. The original Beetle was a brilliantly packaged, well engineered, easy to maintain vehicle that just about anyone could afford. During its 80 year run, the Beetle became an automotive icon.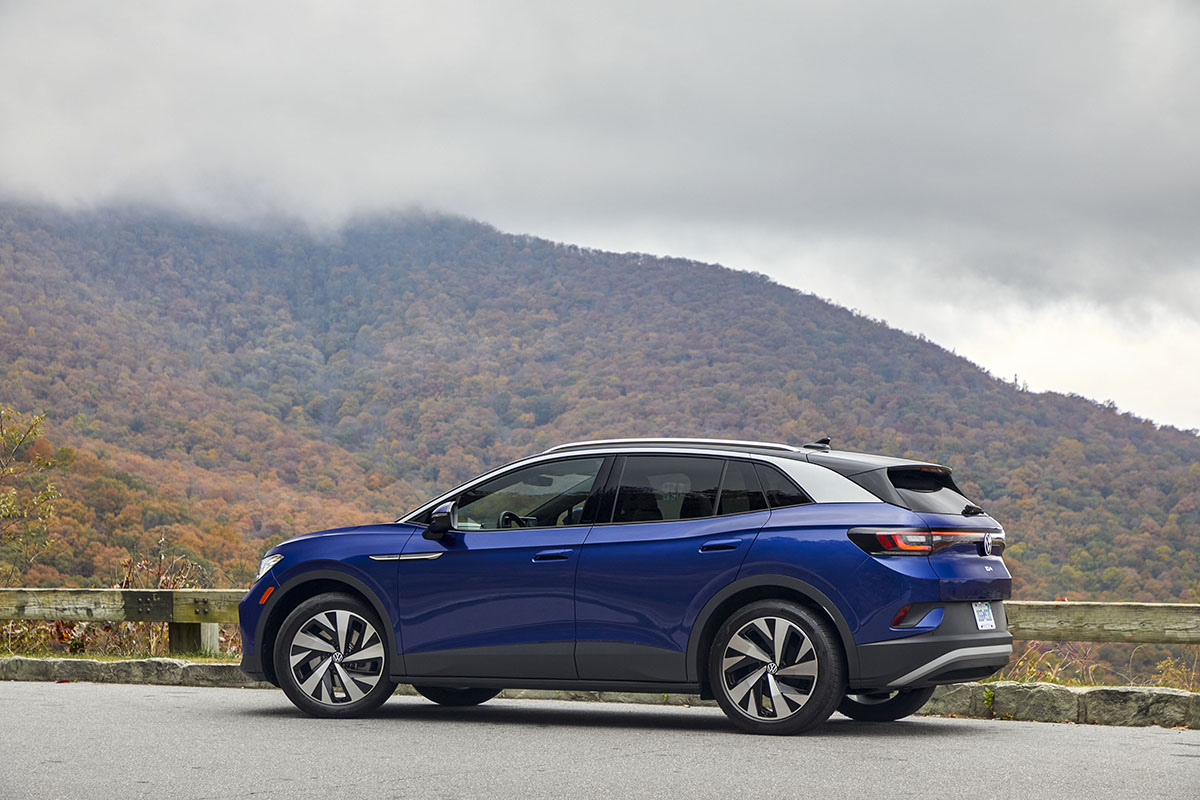 With the rapid transition to electrification after the diesel-gate debacle, VW had the chance to reset, reconnect, and rebuild the brand from the ground up with the kind of focus and personality that made VW a global icon that single-handedly reformed the image of an entire nation. While VW claims they're building EVs for millions, not millionaires, what we have here in the 2021 ID.4 AWD Pro S is a $48,175, 5-passenger crossover. It isn't an egalitarian answer to the ever escalating MSRPs that are pricing more and more people out of the new car market. And it's not a better engineered EV that will knock the mighty Tesla off its perch.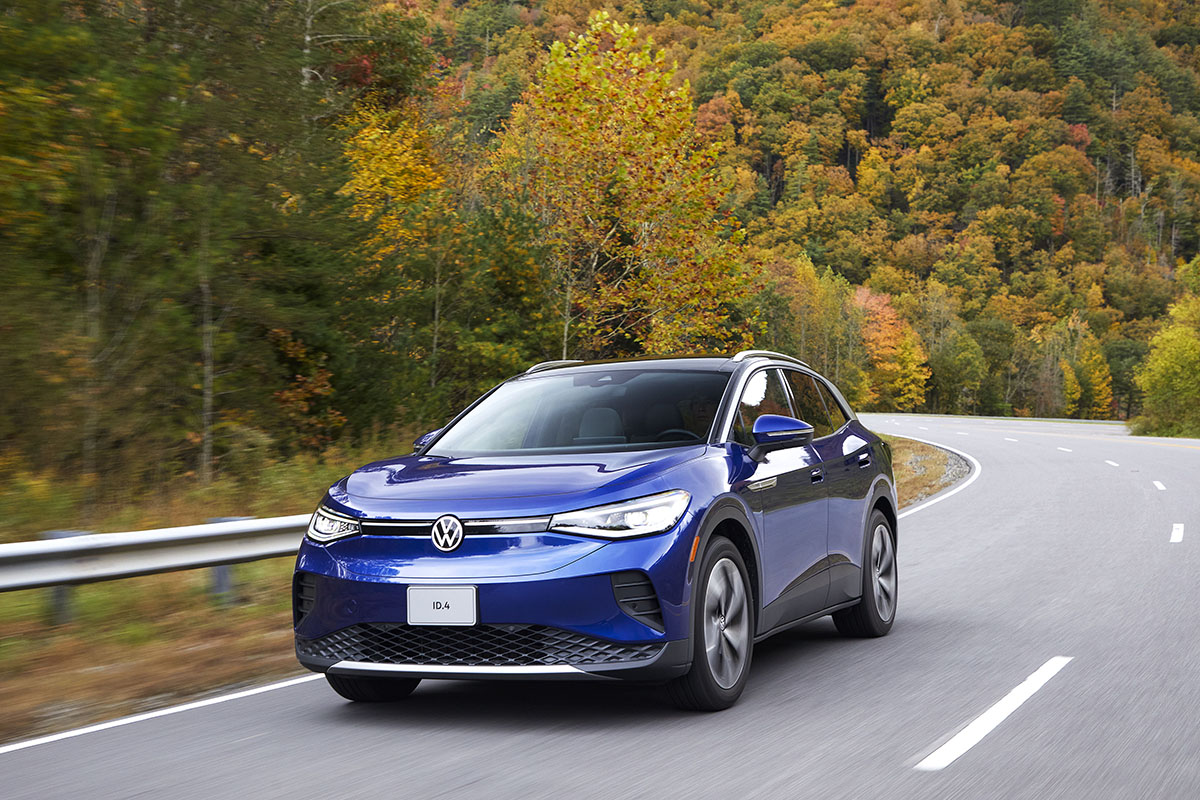 Unfortunately ID.4 is an electric crossover that could have come from any of the dozens of other manufacturers rapidly shipping battery-electric vehicles into showrooms right now. ID.4 is fine. It's well-built. It has plenty of interior space. The seats are comfortable. It's quick and the AWD Pro S version I drove is reasonably sure footed. What it's not is unique.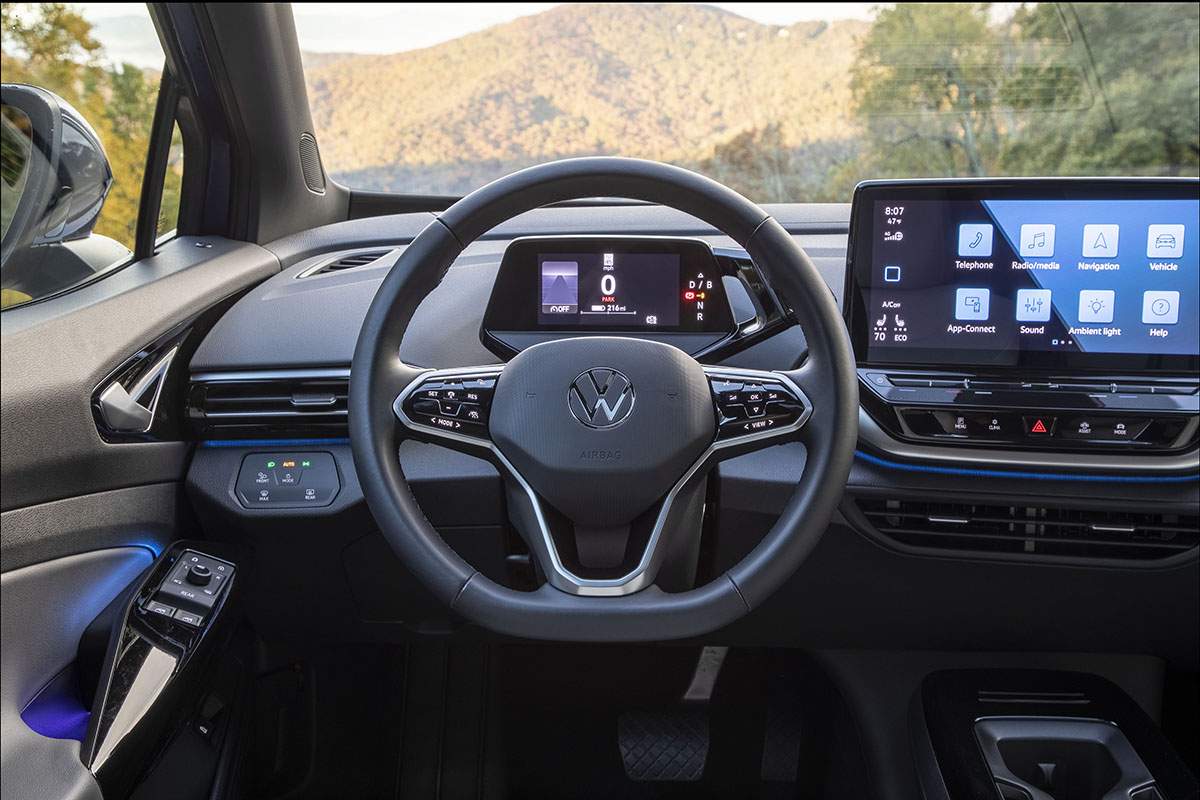 Well, it is in one area, technology. And not in a good way. The user interface is frankly a mess. It's not intuitive, the capacitive volume control for the volume is hard to use at speed. There doesn't seem to be any rhyme or reason to the placement of switches with the defrost controls on the other side of the steering wheel from the rest of the HVAC and a window controls system that only has two switches for four windows. You have to toggle a second switch to determine whether you're activating the front or rear windows.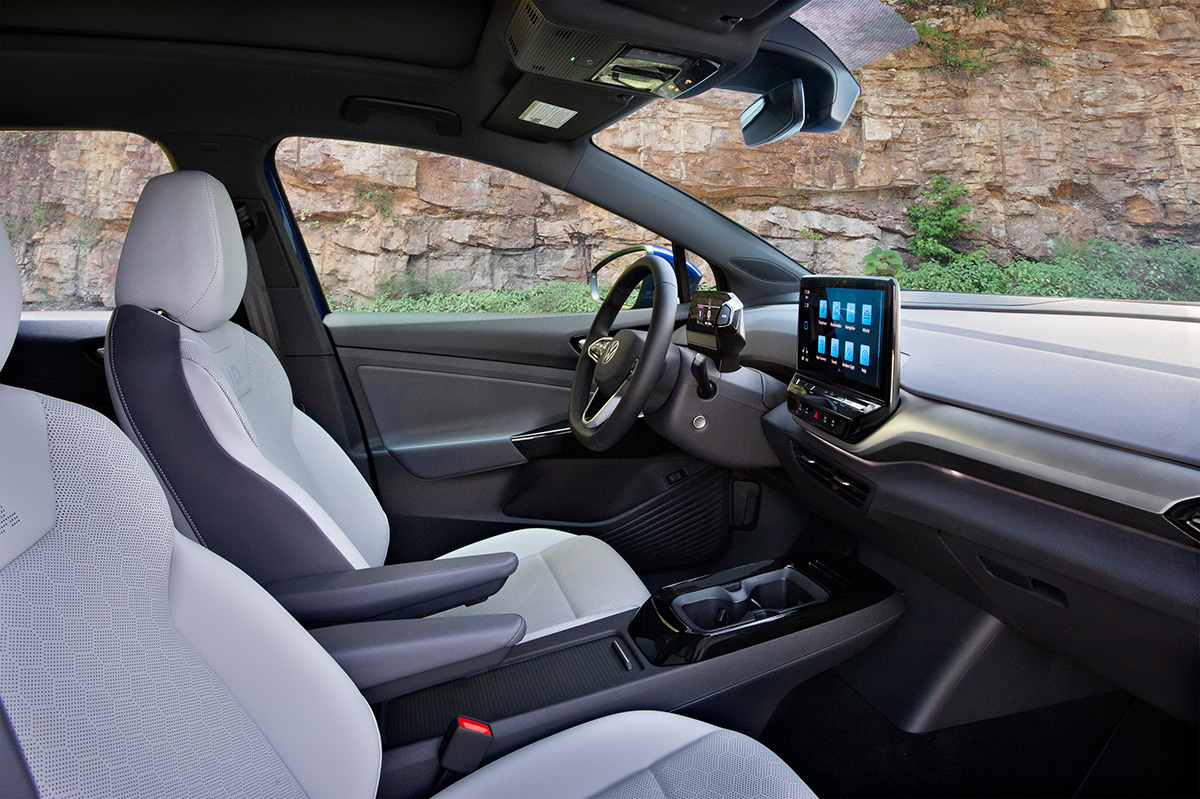 A few other things I wasn't enamored with is the lack of a front trunk, mediocre range, and the underwhelming regen mode. Most EVs – Bolt, Mach-E, Leaf, Ionic, Niro, and others – allow for one-pedal driving which improves range by using the motor/generator to slow the car and add juice back into the battery. While this does happen to some degree in ID.4, it's not at the same level as competitors.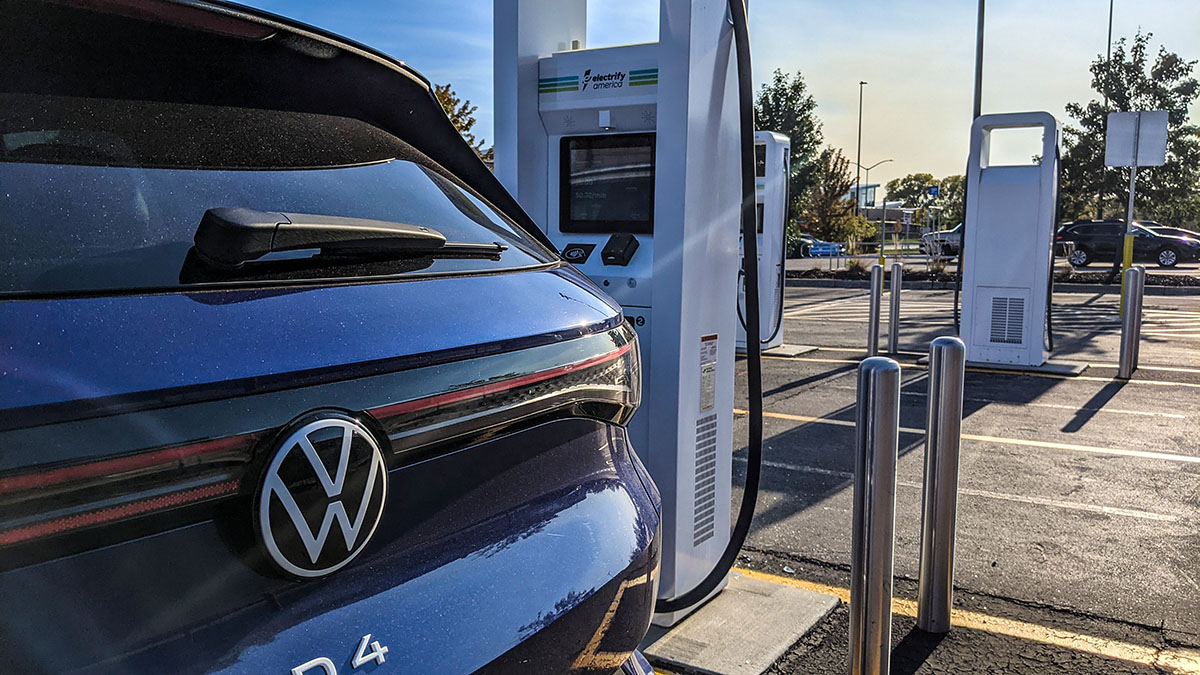 Range was an issue during my time with ID.4. I picked it up with about 80% charge which should have been about 200 miles of range. My trip back to my office mapped out at 157 miles so I figured I'd be okay. Driving normally, i.e. the speed limit on the interstate and around town, it quickly became clear I wouldn't reach my destination without topping up. That's where Milwaukee's woeful EV infrastructure reared its ugly head. Using both Chargepoint and Electrify America apps, I managed to find a high speed charging station that was only 10 miles out of my way. Unfortunately when I arrived it wasn't working. My only other options were level 2 chargers that would only add about 20 miles to my range in an hour. Thankfully I had a book with me, so I plugged in and read a few chapters of Elmore Leonard, which was much more exciting than the rest of the drive.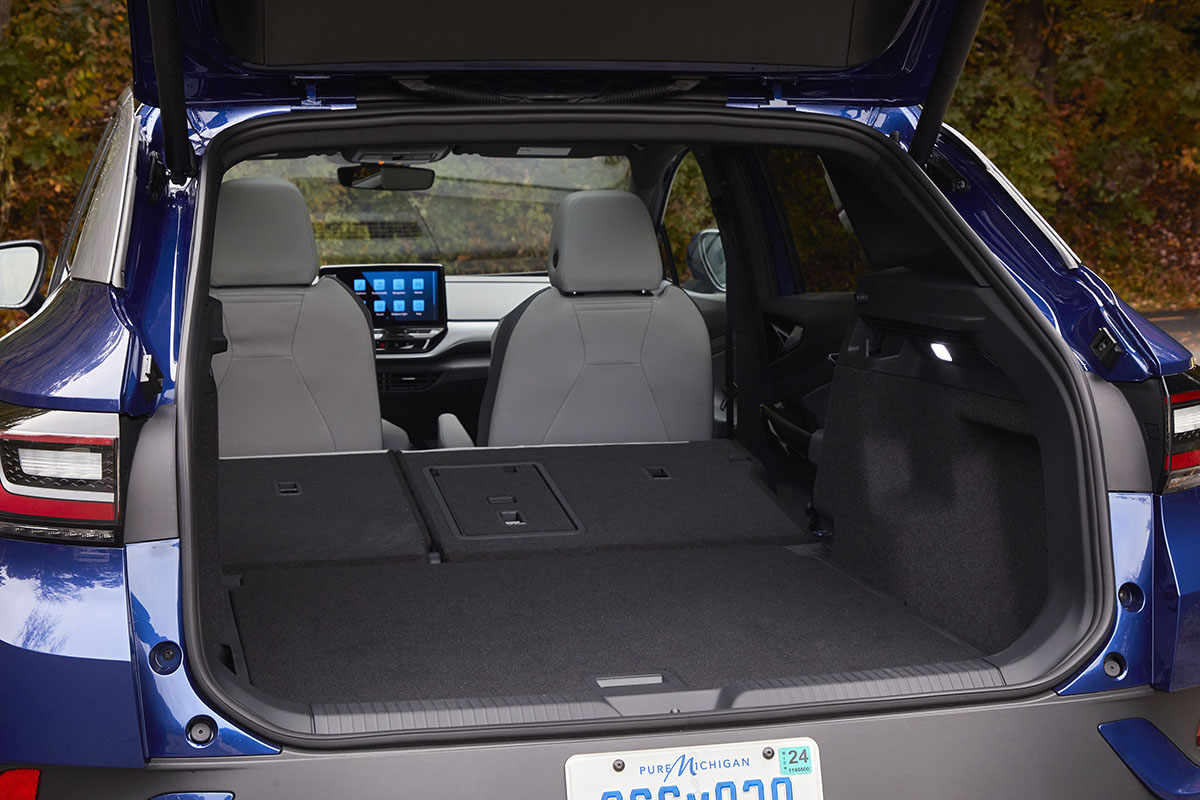 ID.4 is a solid effort, but it's not the revolutionary start I had hoped for from a company with the heritage and resources of VW. This is a company that builds one of my favorite cars on the road, the GTI. Hopefully the upcoming ID. Buzz provides more of a connection to the company's past and a more optimistic glimpse into its future.
2021 Volkswagen ID.4 AWD Pro S with Gradient Package
Base Price: $39,900 for a RWD Pro model
Price As Tested: $49,675 + $1,195 for destination and delivery
Dual-motor all-wheel drive
Battery capacity: 82kWh
Power: 295 Horspower
Torque: 339 Pound-Feet
0-60 MPH: 5.8 seconds
Published Range: 249 miles
Mileage: 98 MPGe city, 88 MPGe highway, 93 MPGe combined