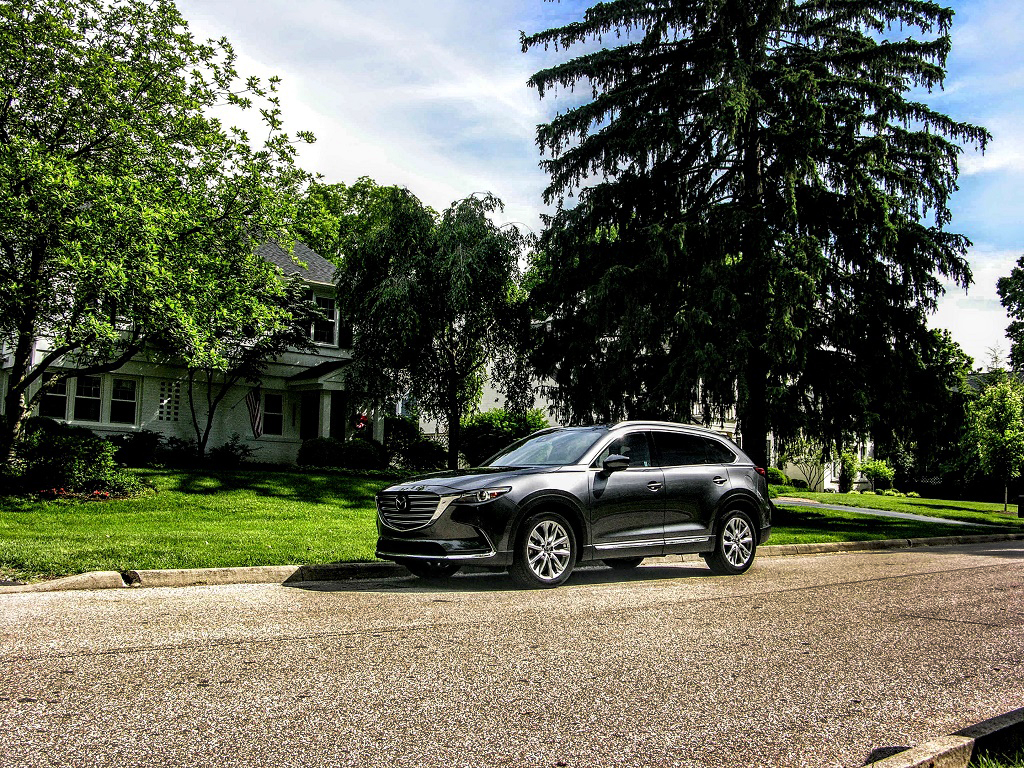 For those of you who are unfamiliar with the name Graeter's, prepare yourselves for a treat. Founded in 1870, this small batch staple of Cincinnati is the ice cream of the Queen City, and to this day continues to be handmade in small batches via the use of old-world French Pot freezers. It's one of those must-have hometown tastes that refuses to cut corners, and as a tourist you would be amiss if you left town without sampling a scoop of their signature Black Raspberry Chocolate Chip.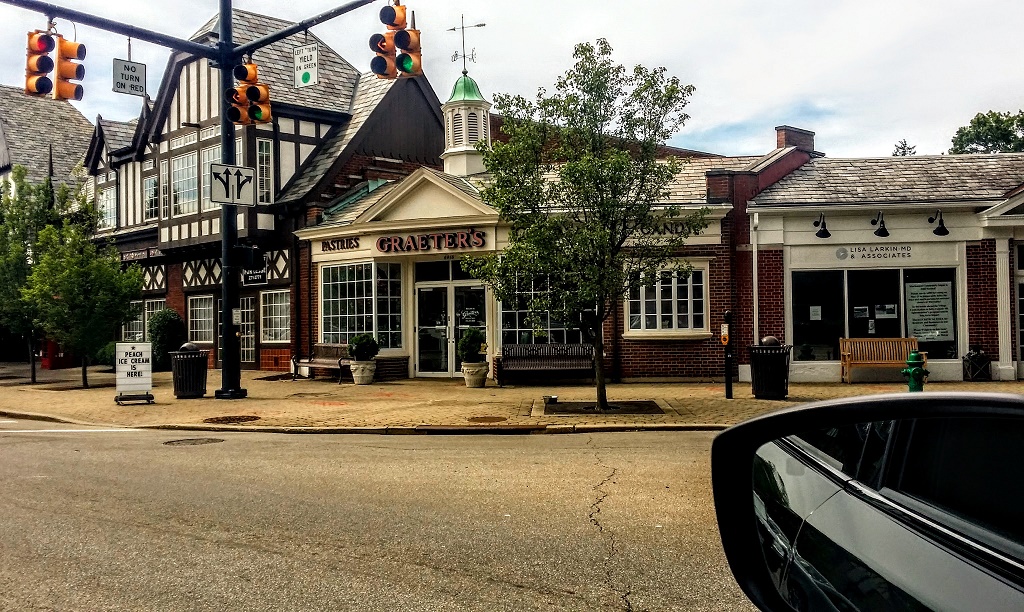 According to the Graeter's website, it currently is the only commercial ice cream manufacturer in the world to use French Pot freezers, thus making its two-gallon batches the smallest in the industry. It's the underdog success story of the ice cream world, and the brand's ability to grow while retaining its handmade heritage is both admirable and exhaustive once fully comprehended. Even individual pints are hand packed on premise due to the consistency of the product, which is without question equal parts decadent and delicious.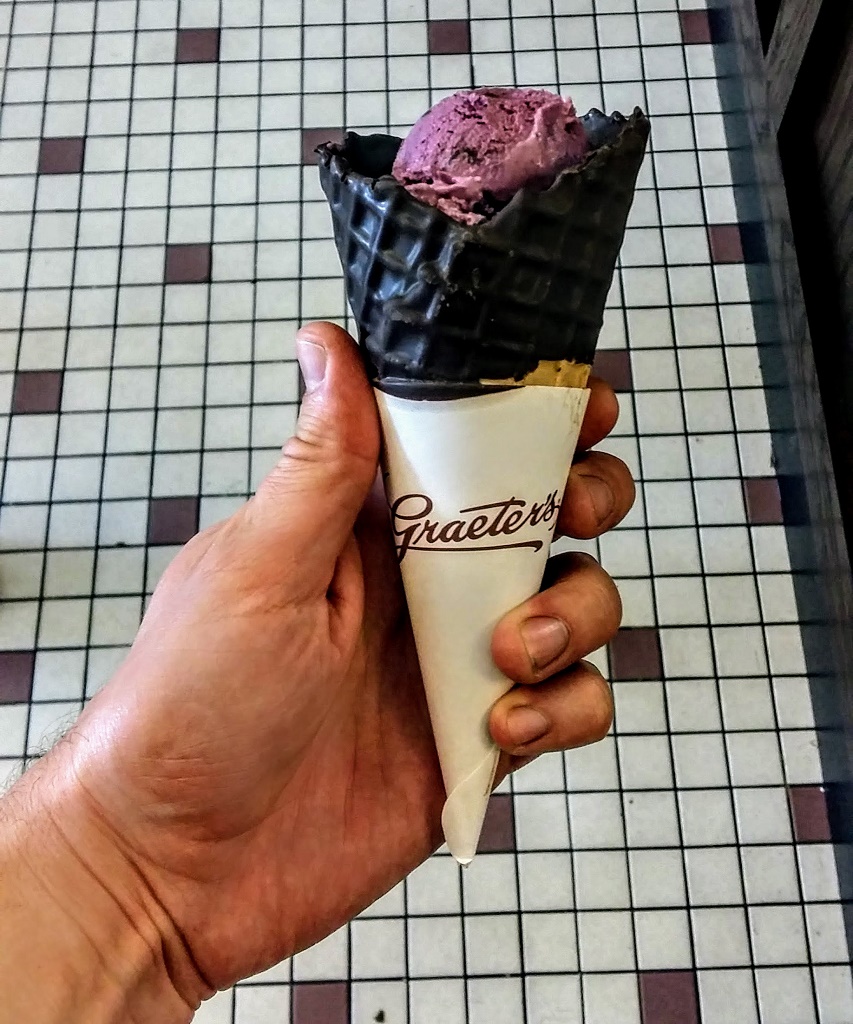 Sitting on a bench in the heart of historic Mariemont village (a quick 20 minute drive East from downtown Cincinnati), I contemplate the Mazda CX-9 sitting in front of me. Much like the raspberry ice cream I am slowly devouring, it too has been crafted in small batches, and is an underdog success story in its own right. Over the past fifty years Mazda has overcome numerous waves of economic hardship and adversity, yet here it stands, a testament to what forward thinking and unconventional wisdom can obtain. Like Jaguar and Volvo, the Japanese automaker has flourished after cutting its ties with Ford. Having the independence to do as it wishes on a global scale has given Mazda the ability to turn its products into exquisite pieces of automotive ingenuity.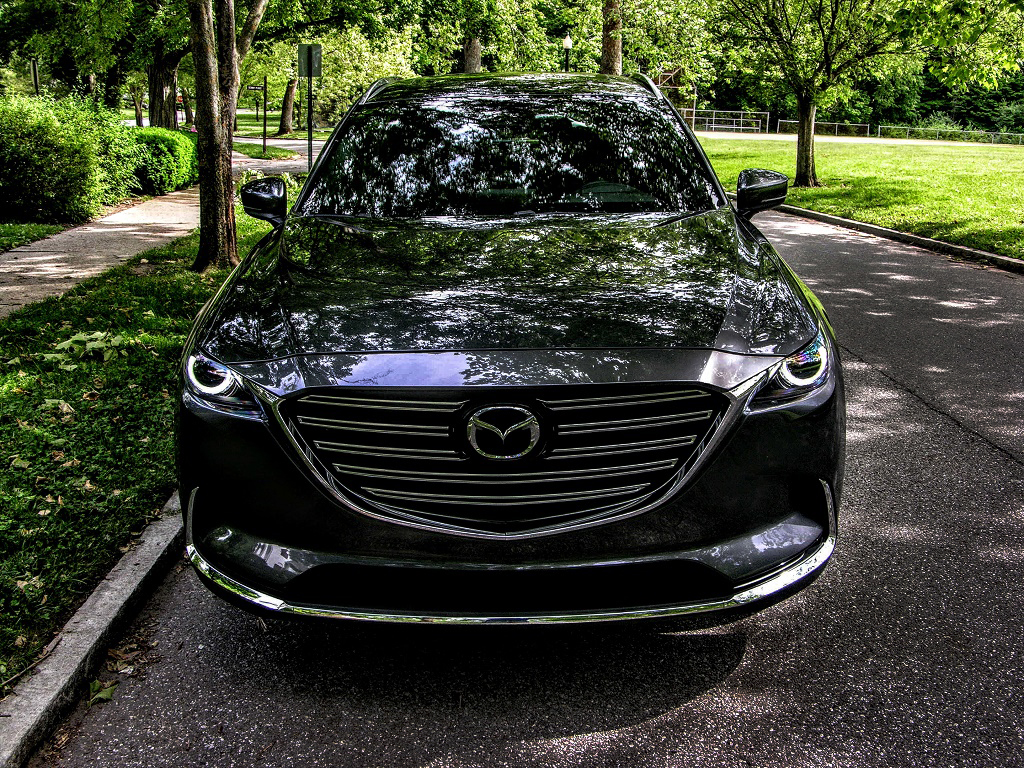 This marks the fourth or perhaps the fifth time I have gotten behind the wheel of the redesigned Mazda CX-9, and it is without question a creature of beauty in the most refined sense of the word. In Signature trim CX-9 buyers get things like heated Nappa leather seats, hand-carved Japanese rosewood accents, aerospace-grade aluminum inserts, a Bose audio system that looks as good as it sounds, and a tech safety suite that is right up there with best in the biz. Sure, it's a Mazda that is destined to set you back a cool $45,000, but what you get in return puts it at the top of the class in the mid-price, triple-rowed SUV category. It might even have some premium SUVs and crossovers looking over their shoulders.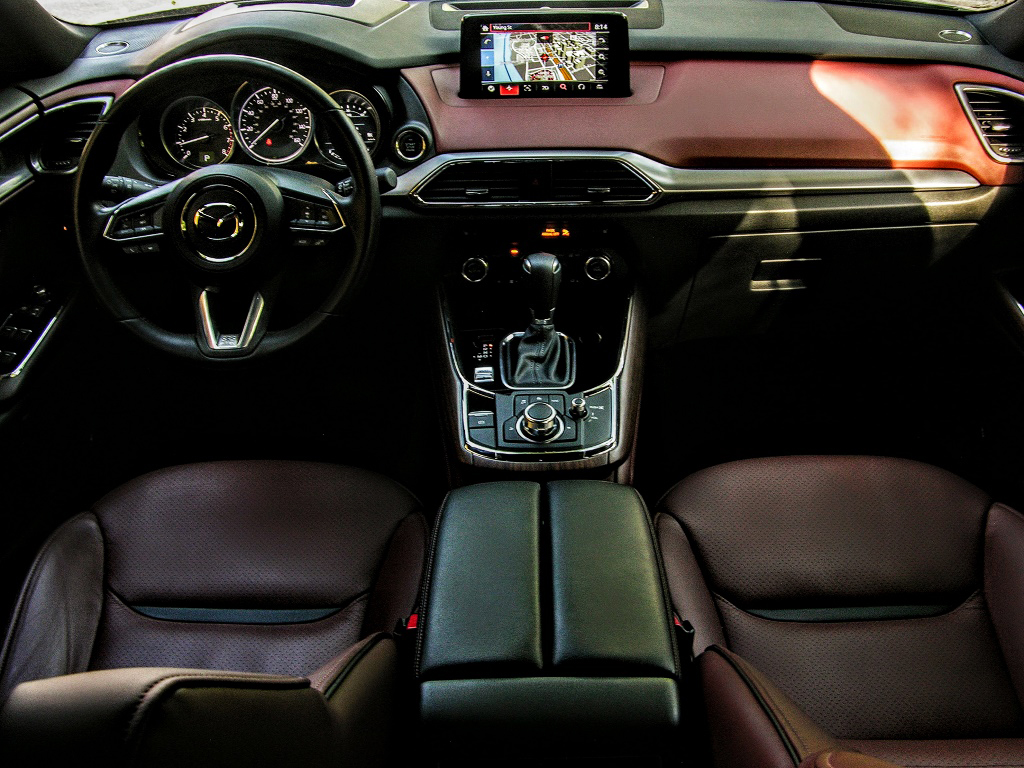 As I recline in the shade beside the Graeter's ice cream parlor, I watch with intent as a myriad of high-dollar SUV owners parade past. Mariemont has long been known as one of Cincinnati's more well-to-do neighborhoods, and damned if the people who live here don't look and drive the part. If only they knew that their ultra-expensive German, Swedish, and British SUVs looked, handled, and felt no better than a Mazda, there would be quite a few awkward conversations at the polo club.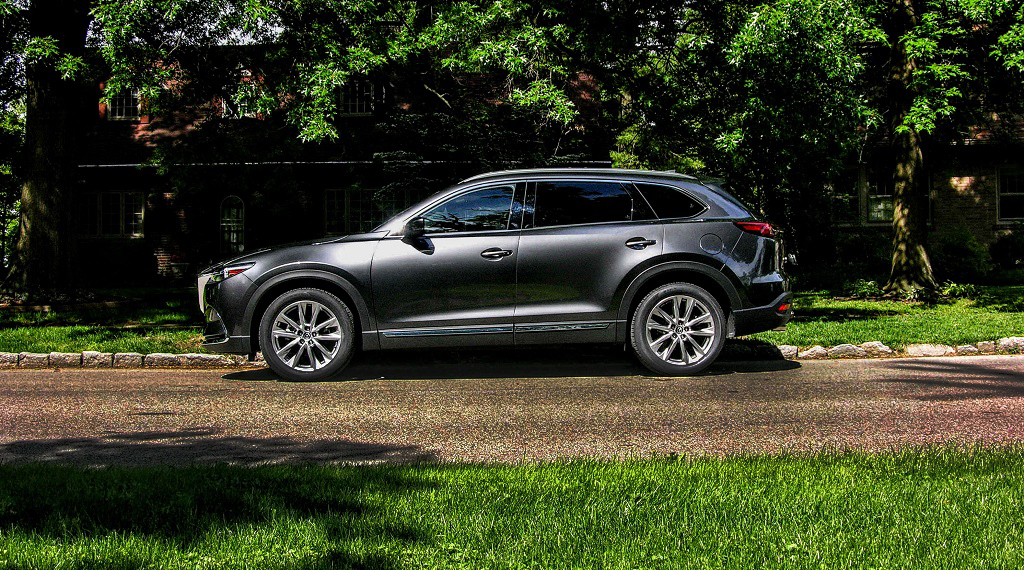 For some strange reason there's this unwritten law that states that once you garner enough wealth, American and Asian luxury vehicles suddenly become sub-par buying options, regardless of how good they actually may be. While people may balk at the idea of "downgrading" to something like a Mazda, the fact of the matter is the Signature version of the CX-9 will outclass and out-handle many luxury SUV options today. Sure, its turbocharged 2.5-liter motor can't tow what a Yukon Denali can, and it certainly isn't as swift as a say an AMG G-Class, but then again the CX-9 isn't trying either of those things.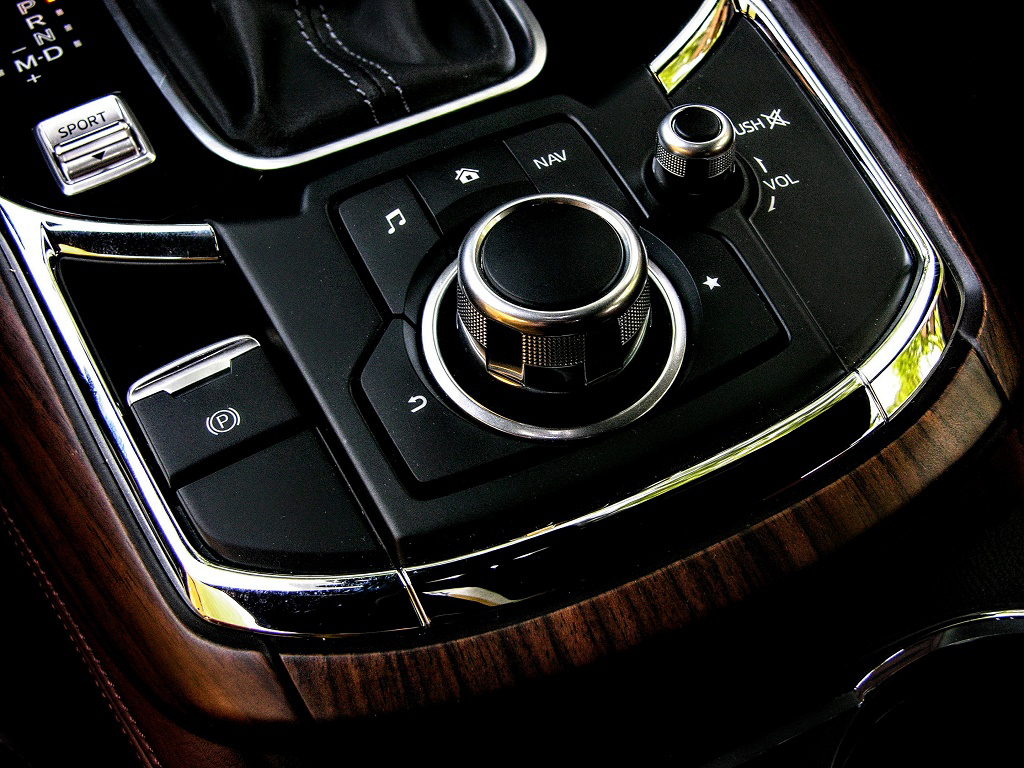 Like Graeter's and their delicious ice-cold offerings, the all-new CX-9 is for people who value a niche level of quality and aren't interested in what others may think. They aren't trying to be the Ben & Jerry's or Häagen-Dazs of the automotive world. Mazda has earned a place for itself by taking its "Kodo" design language, and methodically applying it to every vehicle in its lineup, appealing to a smaller, but loyal following. You may be able to put a price on refinement, but once experienced cannot be labeled.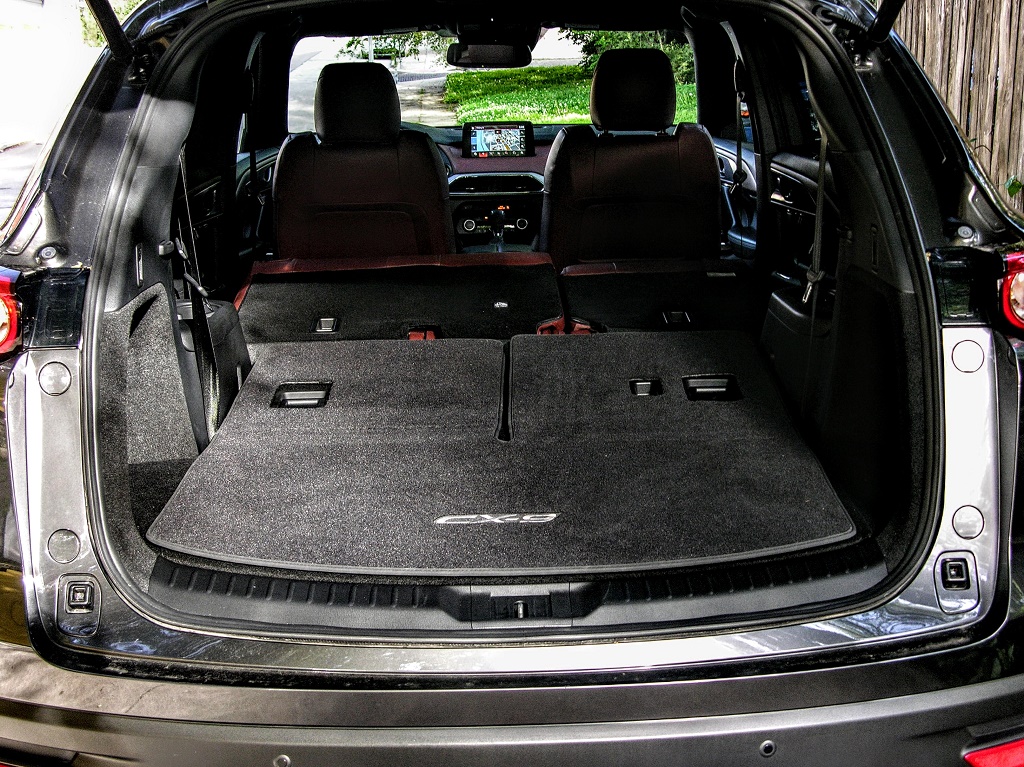 Want more proof? Wards Auto awarded the CX-9 for having one of the ten best interiors on the market this year, and again for Mazda's turbocharged 2.5-liter Skyactiv engine, which can run on either regular for extra savings or premium for extra pep. Oh, and did I mention how sensationally well it handles for being a mid-size SUV? This beauty carves through corners more smoothly than a hot ice cream scoop through a gallon of butter pecan, and you'd better believe it does so in a most refined manner.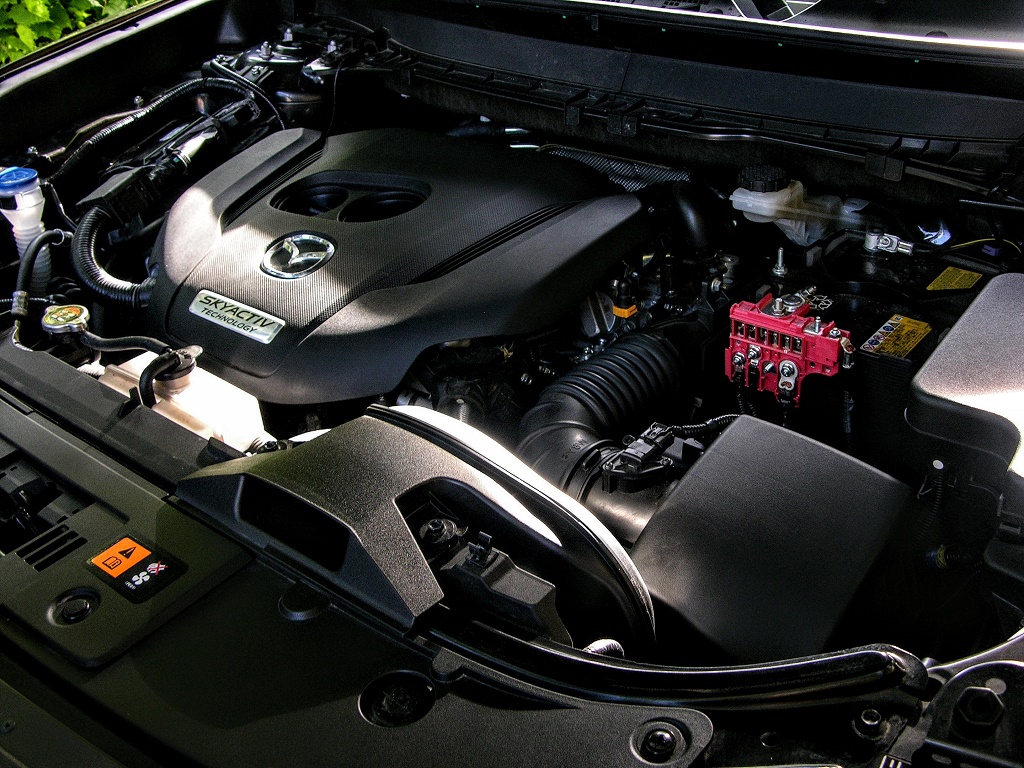 My Black Raspberry Chocolate Chip delight now devoured, I wipe my hands and start back toward the CX-9, eagerly anticipating the way in which I know its turbocharged engine and finely tuned sport dampers will deliver me home. Mazda truly did nail it a few years back when it changed its slogan to "Driving Matters." In a world where everyone is eager to hop on the autonomous automobile agenda and go mainstream in the mass appeal department, it's nice to find an automaker that focuses on providing cars for people who enjoy getting behind the wheel.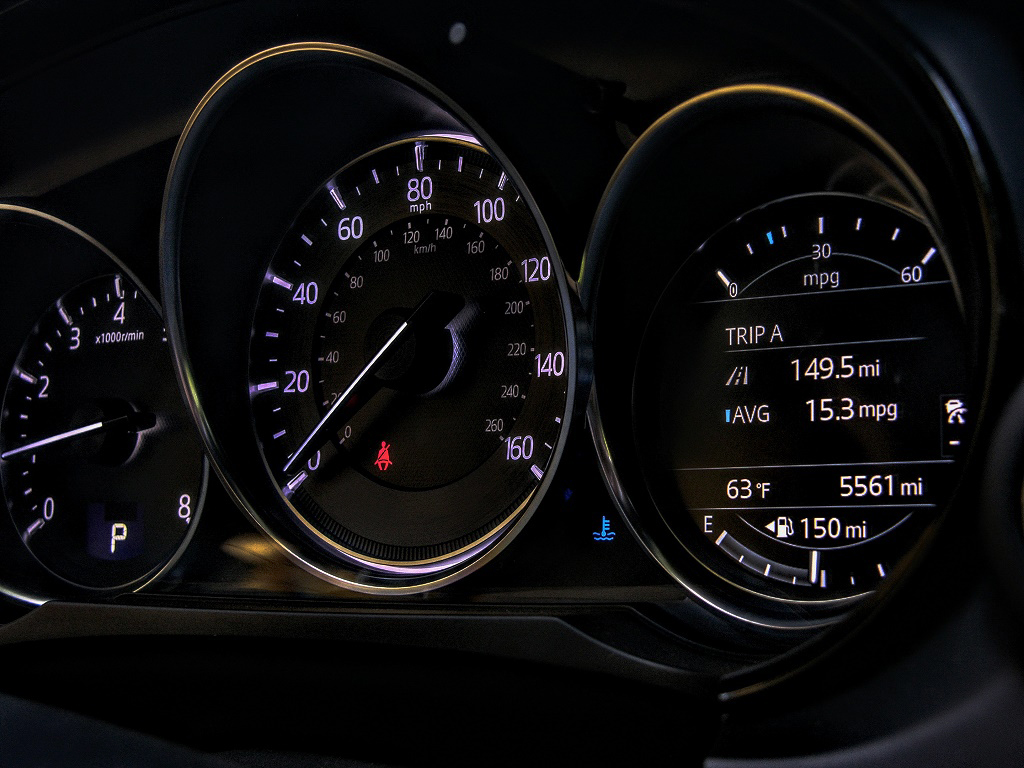 So, if you have decided to plunk down the money on a three-row SUV and don't need to tow a whole lot, pit Mazda's Signature version of the CX-9 against offerings from Toyota, Honda, GMC and yes, even Audi. Then let us know what you think. Mazda's "signature flavor" may not be for everyone but like Graeter's it's for the select few who truly appreciate the best.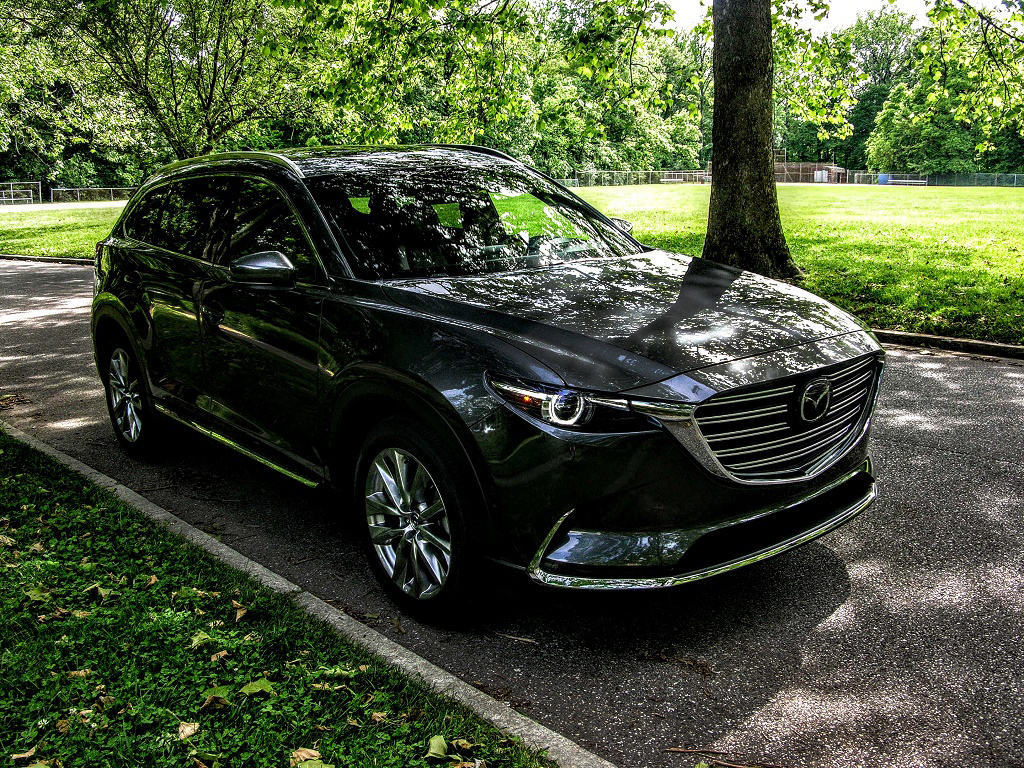 2017 Mazda CX-9 Signature Edition
Four-door, Seven-Passenger, three-row All-Wheel Drive SUV
Base price: $31,520
Price as tested: $45,855
Major Options: Signature package $10,995 (Nappa Leather interior trim, heated front seats with power adjustments, leather-wrapped steering wheel with fingertip audio and speed controls, power sliding moonroof with shade, 12-speaker Bose surround sound premium audio, SiriusXM with 4-months free, navigation, head-up display, adaptive cruise control, blind spot monitoring, lane departure warning, lane keep assist, automatic emergency braking, rear camera, all-LED lighting, and more), Machine Gray Paint $300, all-weather floor mats $200, cargo mat $100
Engine: 2.5L turbocharged inline four cylinder
Transmission: 6-speed automatic with manual shift and sport mode
Horsepower: 250 hp @5,000 RPM with premium fuel
Torque: 310 lb.-ft. @2,000 RPM
Curb weight: 4,327 lbs.
Towing capacity: 3,500 lbs.
0-60: 7.2 seconds
EPA MPG: 21 City/27 Highway
www.mazdausa.com
Graeter's Ice Cream
Neighborhood locations in six states
Available in 100 premium markets in the Midwest or online in 30 flavors for $79.95 per six pack of one pint containers.