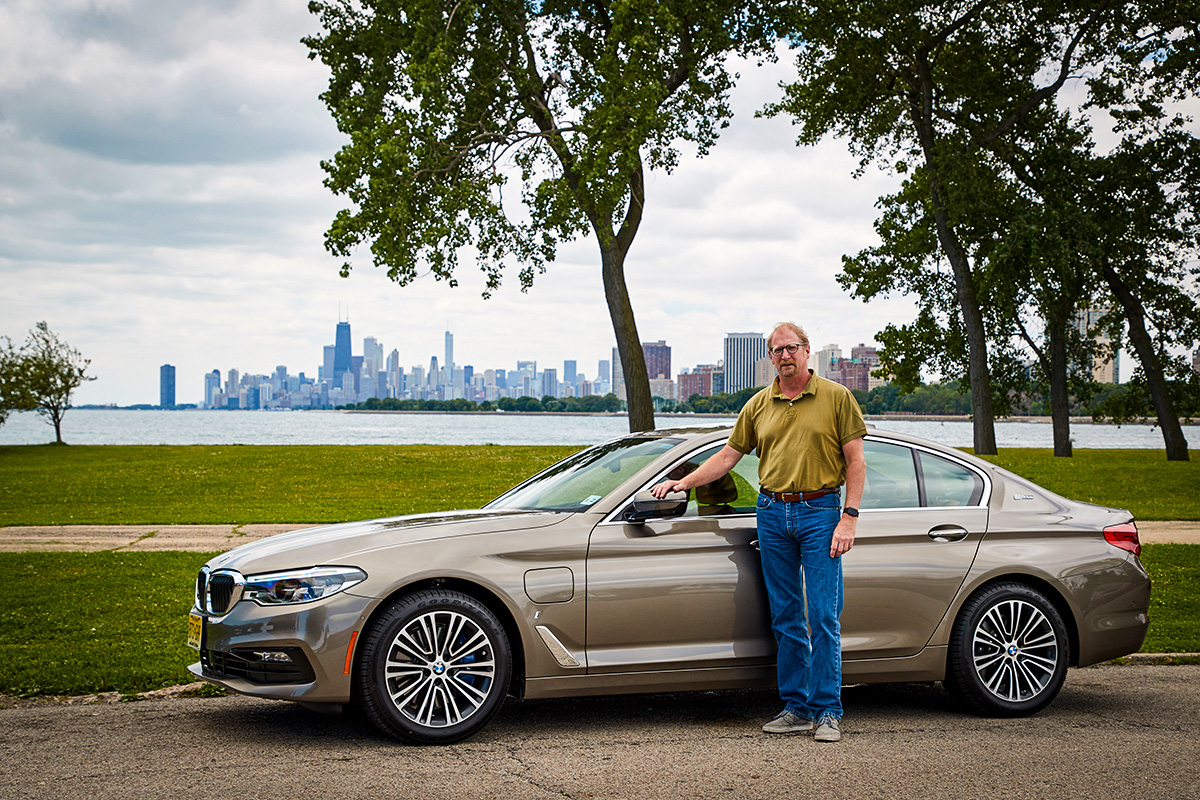 We love BMWs for the way they drive. The new 5 Series is a seriously good luxury sports sedan. The M2 coupe offers the kind of pure driving experience missing from most cars today. Even the X6 M and X4 M40i offer more excitement than one should rightly derive from driving a vehicle that primarily exists for its utility.
Yet, for all car companies, even the maker of "Ultimate Driving Machines," their future relevance apparently relies on their digital prowess. According to Michelle Krebs a senior analyst at Autotrader, "Technology has become the deciding factor for car buyers selecting a vehicle. Automakers must deliver innovative features or risk consumers looking elsewhere."
BMW spent the day a few weeks ago trying to prove to the automotive press that they are up for this challenge. We were invited to tour the Chicago office of the BMW Technology Corporation (yes like BMW M, it is a separate, wholly-owned subsidiary of the BMW mothership) where their mission is to "integrate BMW cars into the digital lifestyle of BMW customers."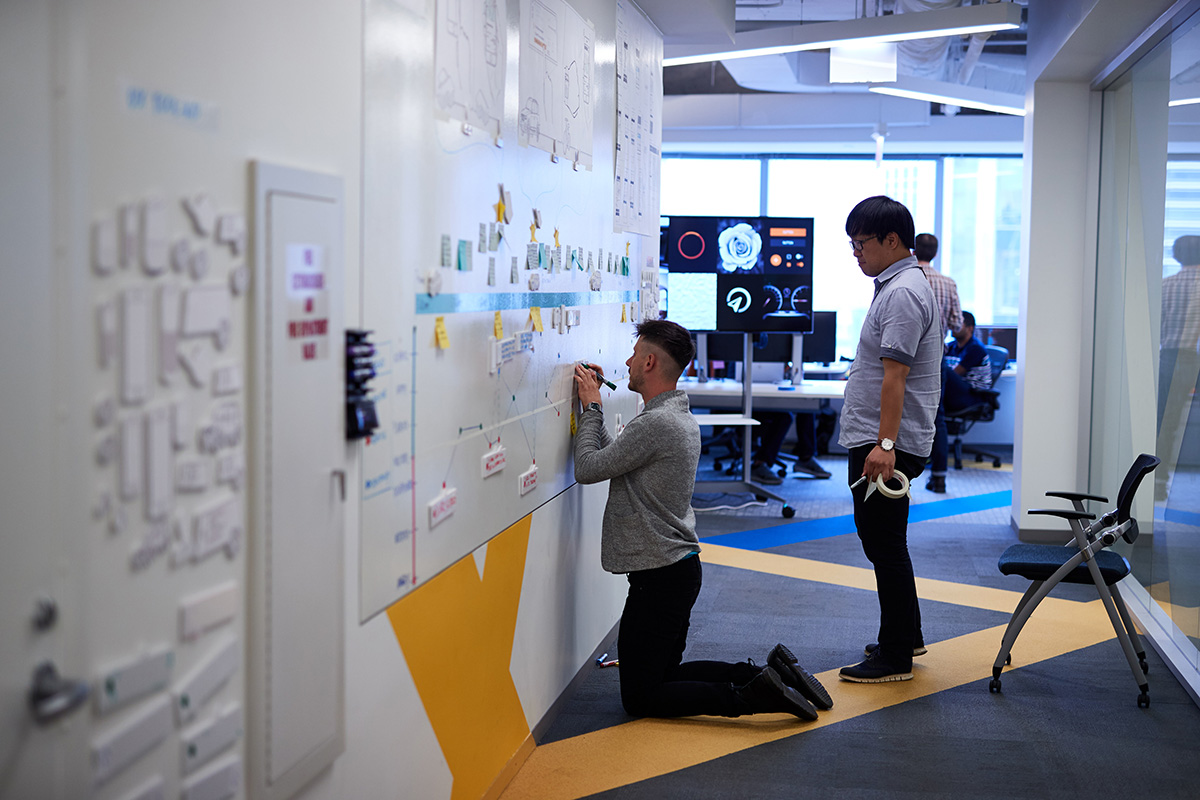 With 150 employees hailing from 20 countries in their Chicago office – BMW also has tech centers in Munich, Tokyo, Shanghai, and Mountain View, CA – developing firmware and software centered around connected technologies, they are advancing the degree to which BMW cars "talk" to drivers, owners, and other vehicles on the road. This goes way beyond the app-based tech we're seeing promoted in cars today, as was pointed out by Dieter May, Senior Vice President Digital Products and Services when he said, "We're not building apps. We're creating services."
At the heart of BMW's technology strategy is a partnership with Microsoft and its open mobility cloud platform where data from sensors on BMW cars, BMW Connected members, and other third party services are aggregated for the benefit of BMW drivers. An example of this is BMW's real time traffic information which uses data from mapping services, police reports, and other cars on the road to let you know what's going on between you and your destination and maps out a faster route if necessary. It even gets so granular that it reads data from the anti-lock brake systems of other BMWs on the road to let you know if there's slippery pavement up ahead.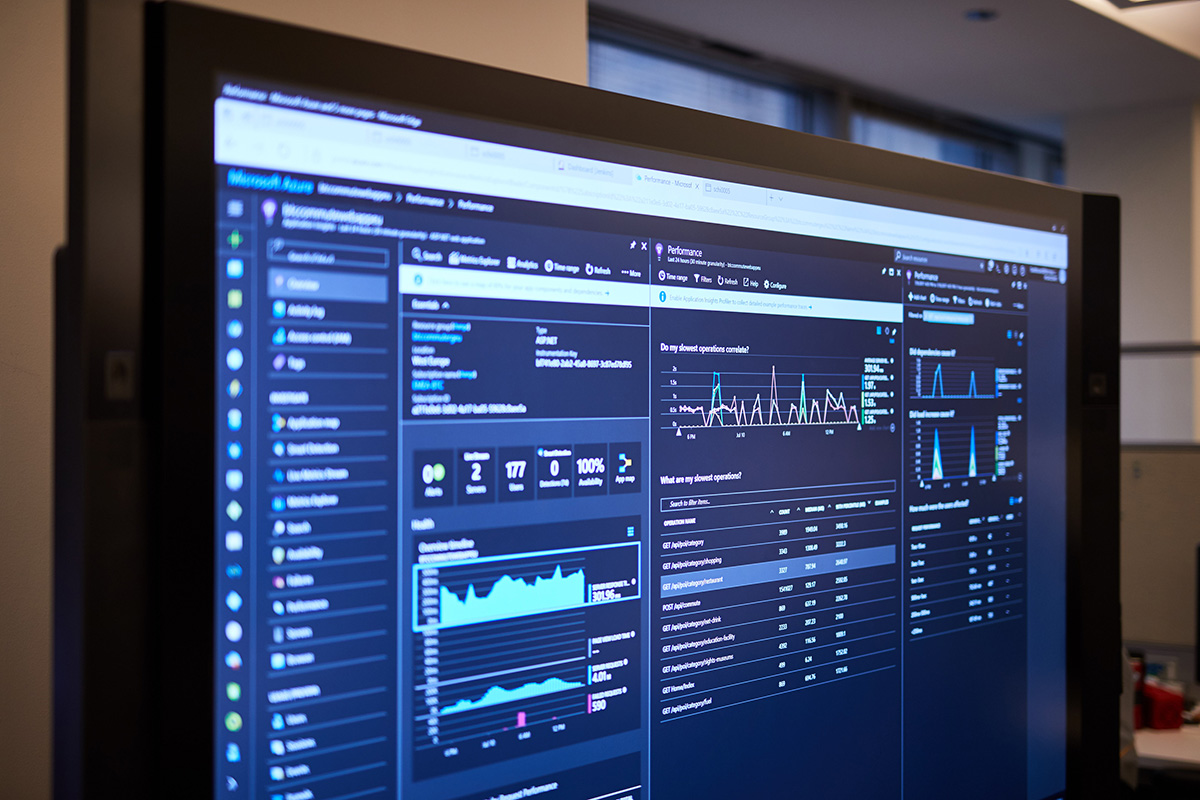 But it's not just about what's going on while you're driving. BMW now offers door-to-door directions and trip planning, so you know not just how long it will take you to drive to your destination, but how long it will take you to get to and from your car. If you have to go to a meeting across town, your trip will include the time it takes to walk to your car and drive. It will also help you find the most convenient parking and give you directions to walk from there to your final destination. This feature integrates with your calendar function, so if you have the meeting scheduled, BMW Connected will monitor traffic and parking and tell you what time you need to leave to arrive on time. If you want, you can also enable push notifications to specific people so they'll automatically be notified of your progress.
What if you're on the road and need to be in a meeting? You could dial in on your mobile phone or, starting this fall, you will be able to use Skype for Business in your BMW. It's integrated with your calendar and will automatically connect you to your meeting at the appointed time. The program will roll out in Germany, France, and the U.K., moving to other markets as the technology is fine tuned. To keep distraction to a minimum, the connections are voice only.
The scope of BMW's digital operations is massive and growing. There are currently 8.5 million connected BMWs on the road and over 1,000,000 BMW owners have opted into the BMW Connected program providing even more information. We were assured all data is aggregated and shared anonymously.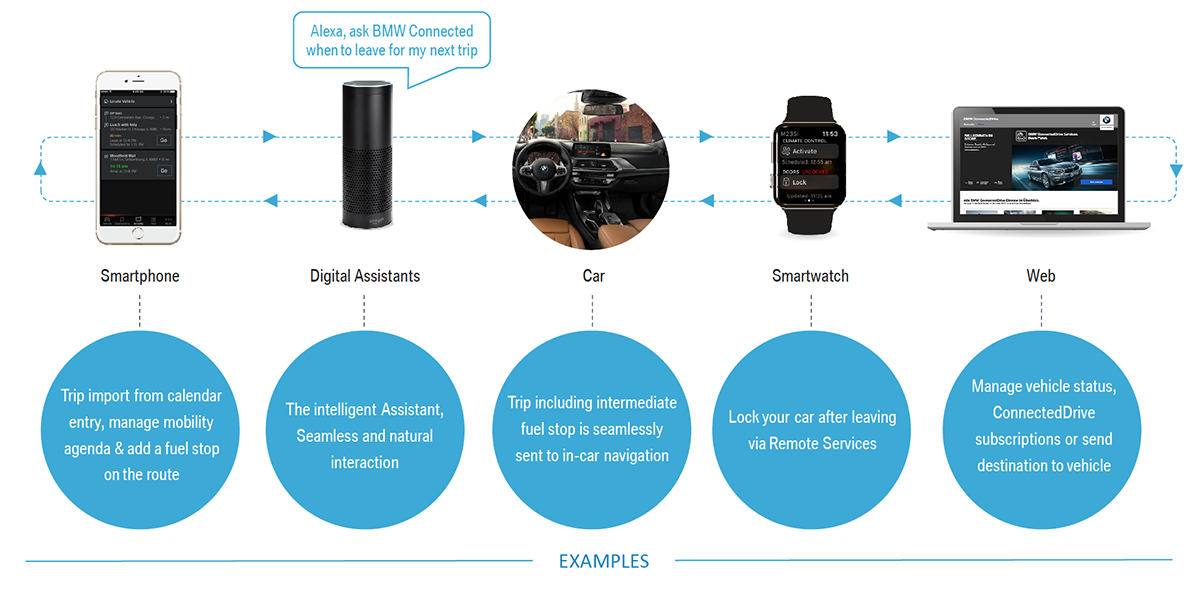 To take advantage of the system, you have a BMW ID that's used to set your preferences and connect you not just to your car, but any other devices in your personal ecosystem (your computer, smart watch, digital assistant, and smartphone). It also moves with you from one BMW to another. By entering your ID into the iDrive system, it will automatically personalize the vehicle to your preferred settings – i.e. climate control, music, maps, and other services.
Currently the BMW Connected portfolio includes hundreds of services in four areas: vehicle-related, lifestyle-related, mobility-related services, and the integration of digital assistants. This portfolio will grow exponentially in the coming years. BMW is introducing new services to the system every two weeks, a torrid pace in the auto world, and very quick even among the digital services companies. Interestingly their process is to introduce very basic versions of their services quickly through a process known in the software industry as MVP (Minimum Viable Product) to gauge the usefulness and acceptance of the service. They then work to improve the product after it has been introduced.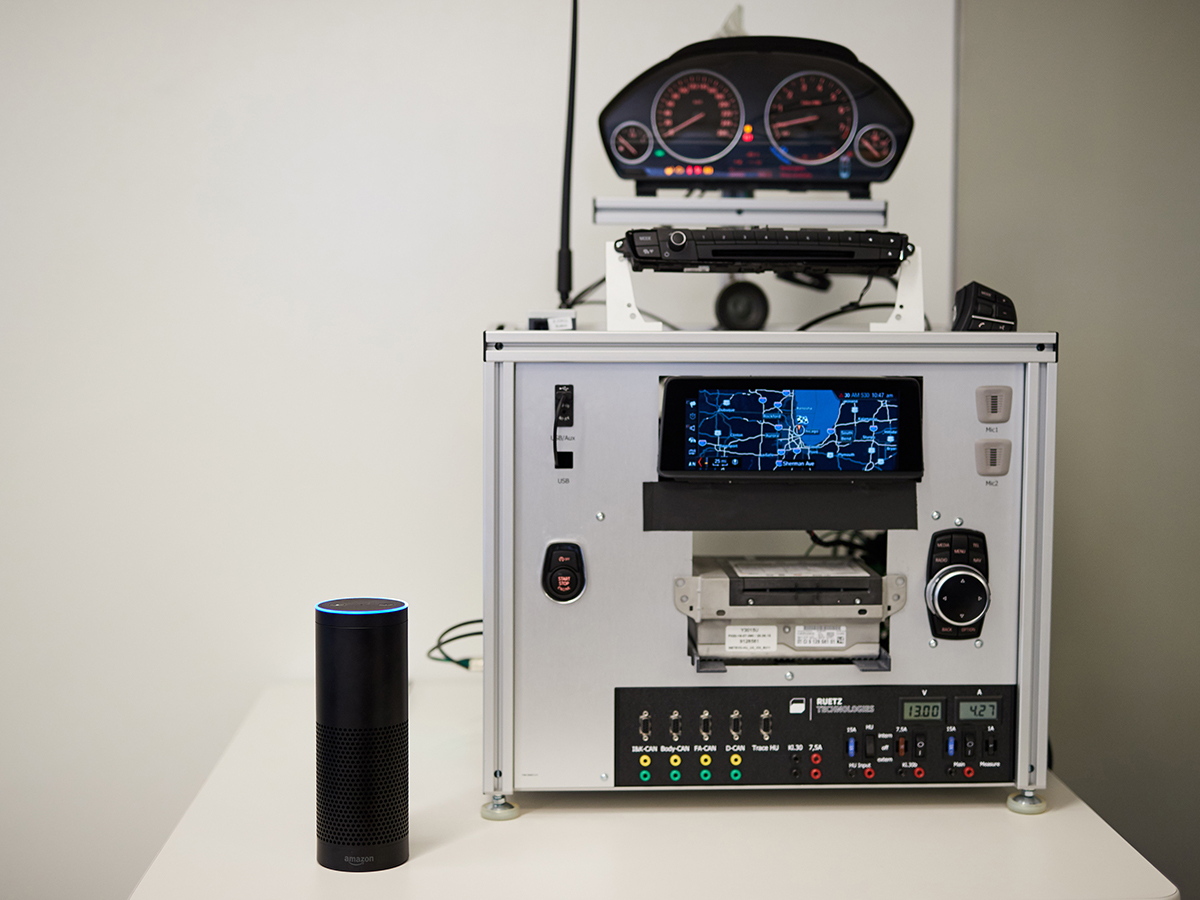 This is 180 degrees from how typical automotive products and features are introduced. A new mechanical feature can take years to design, engineer, and optimize before it's integrated into a new vehicle. This way of thinking proved to be a challenge for BMW. As May confirmed when I asked him, "The MVP was a big shift in our thinking. Not everyone was on board right away."
I got to experience a little of this technology later in the day in a 2018 BMW 530e. I was loaned both an iPhone 7 and Apple watch that I used to do everything from locating and preconditioning my car so it was cool when I got behind the wheel, to activating the navigation system, and checking the vehicle's status from the office before walking to it.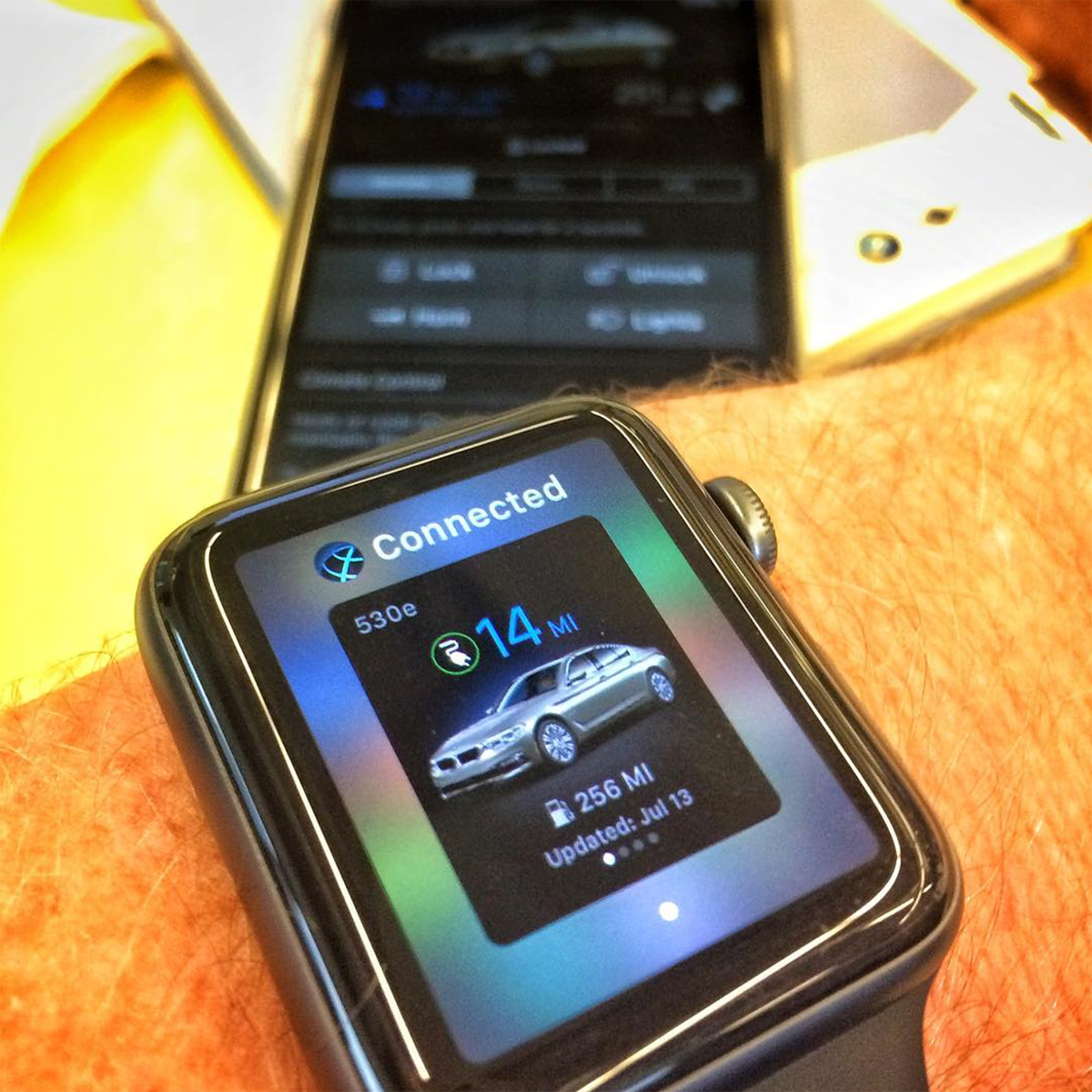 For those of us who grew up in an era when automatic climate control and an AM/FM cassette player were considered advanced technology, this brave new world can seem like overkill. But for the generation that grew up online and with smart devices that are seemingly surgically attached to their hands, this is not just a requirement, but probably a good thing. Hopefully by integrating this technology BMW will get drivers to put their phones down and keep their eyes on the road, while making connected services easier to use.