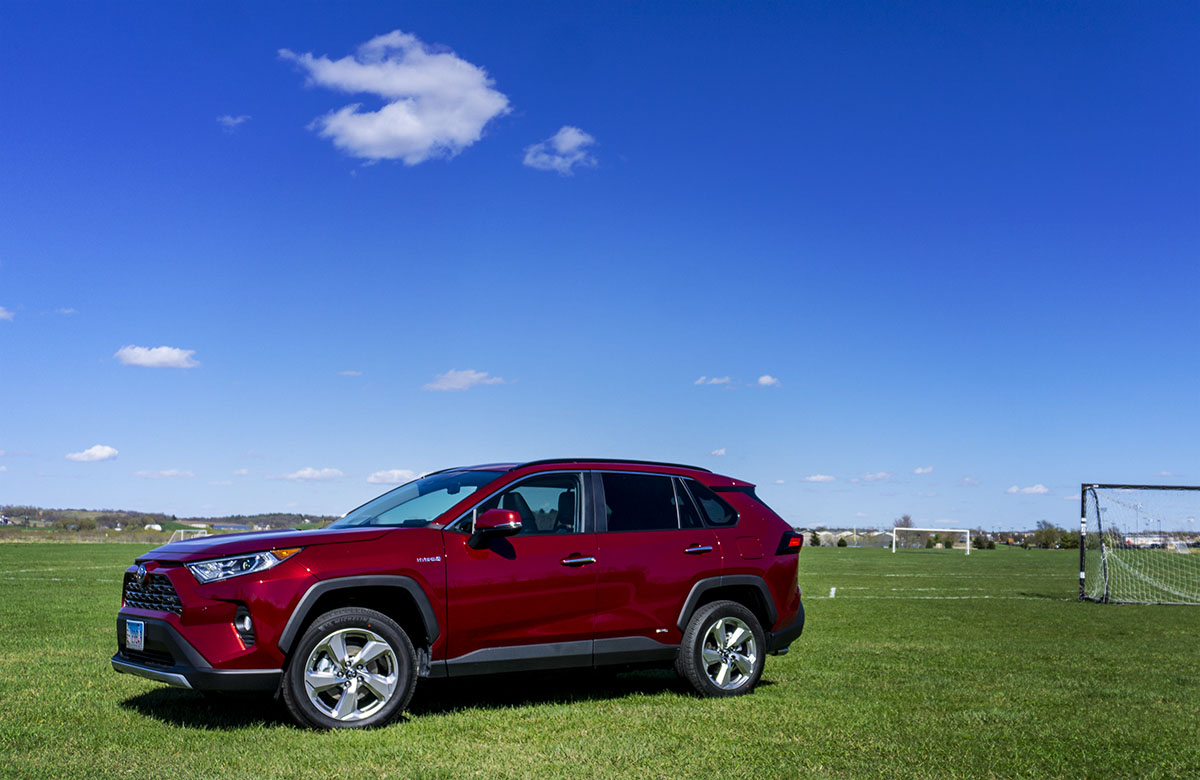 When it comes to blending efficiency, comfort, capability, safety, and utility, it's hard to beat the 2019 Toyota RAV4 Hybrid Limited AWD.
On the baseball field when a player has speed, power, arm strength, can field, and hit for average he's known as a five-tool player. They're the guys who have separated themselves from their peers by their ability to do it all at a very high level. The same can be said for the Toyota RAV4 Hybrid.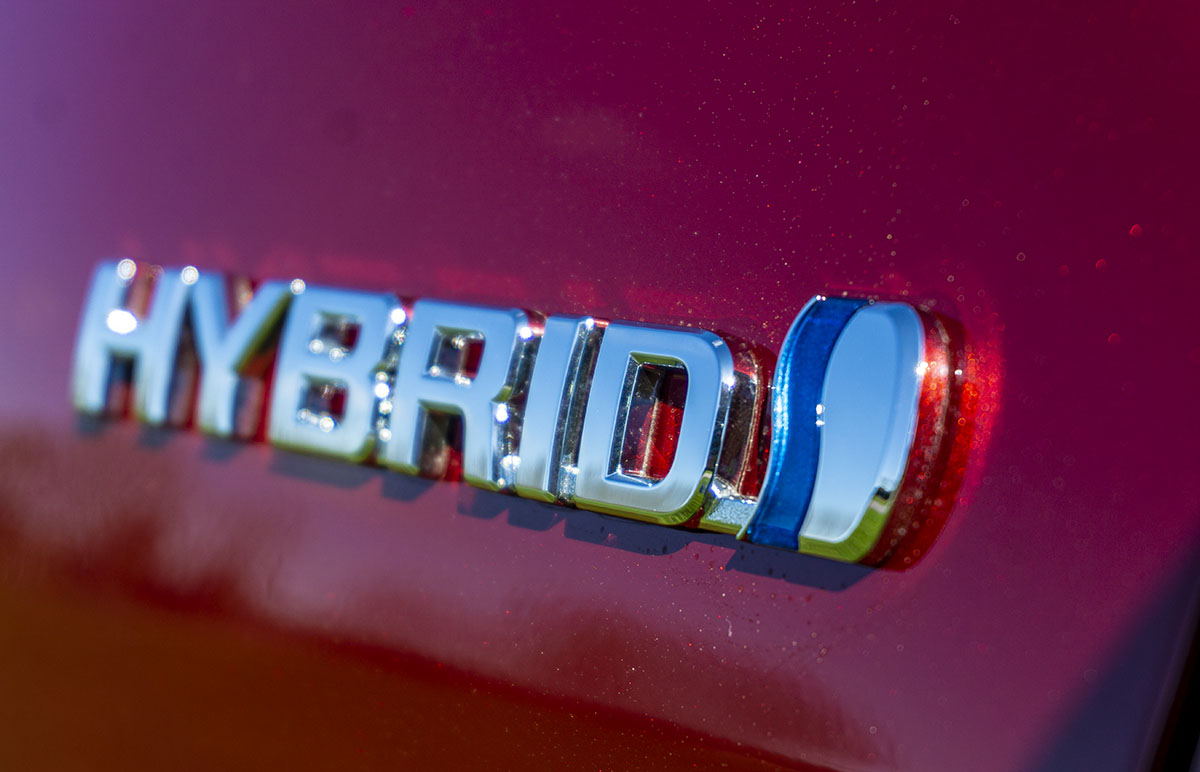 There are more than 20 really good compact utility vehicles on the market today. The names read like the batting order of the 1927 Yankees: Honda CR-V, Chevy Equinox, Ford Escape, VW Tiguan, Volvo XC40, Hyundai Tucson, and more. All of them a really good at most things, but the RAV4 Hybrid is good at nearly everything.
You want power? How does 219 combined horses sound? Range? Thanks to 40 EPA MPG combined rating you can go 580 miles between fill ups. Capability? It can tow 1,750 pounds. Comfort? Heated and ventilated seats, all the legroom front and rear, and a quiet cabin at highway speeds. Safety? Every RAV4 gets Safety Sense 2.0 is standard meaning you get forward collision warning with low-light pedestrian and daytime cyclist detection, lane departure alert with steering assist and road edge detection and sway warning system, auto high beams, full-speed dynamic radar cruise control, road sign assist, and lane tracing assist. The Limited model I had adds blind spot monitor and rear cross traffic alert with automatic braking.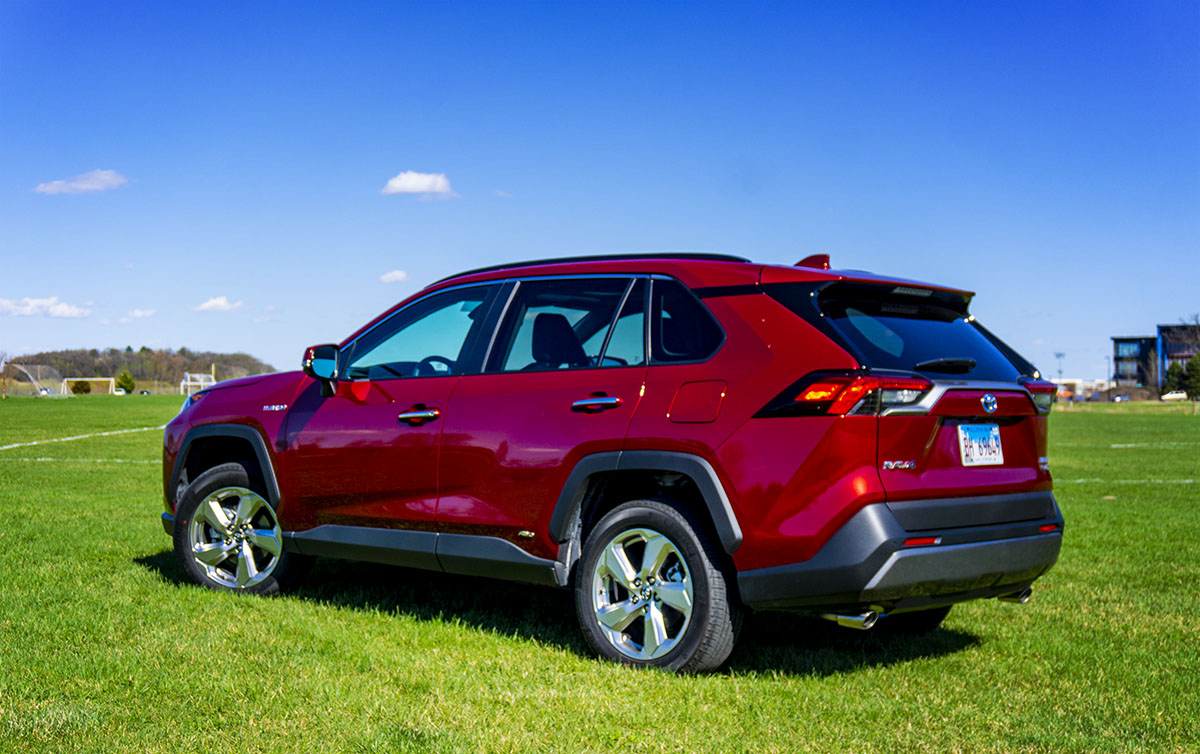 The RAV4 combines a 2.5-liter gas engine with two electric motors, one up front and one in the rear. There's no mechanical linkage between the front and rear wheels. This isn't an all-terrain, all-wheel drive system like you'll find in the RAV4 Adventure to help the outdoorsy among us to escape from their urban prisons. Rather the RAV4 Hybrid uses the rear electric motor to add power to the rear wheels only when necessary. It's an on demand system designed to provide grip and confidence on slick suburban side roads, snow covered highways, and the occasional steep gravel drive. And the best part is, all-wheel drive traction doesn't cost you MPGs. The RAV4 AWD Hybrid is rated at 41 miles per gallon around town and 38 on the highway and even with my lead foot I averaged 37.5 miles per gallon in the week I had the vehicle.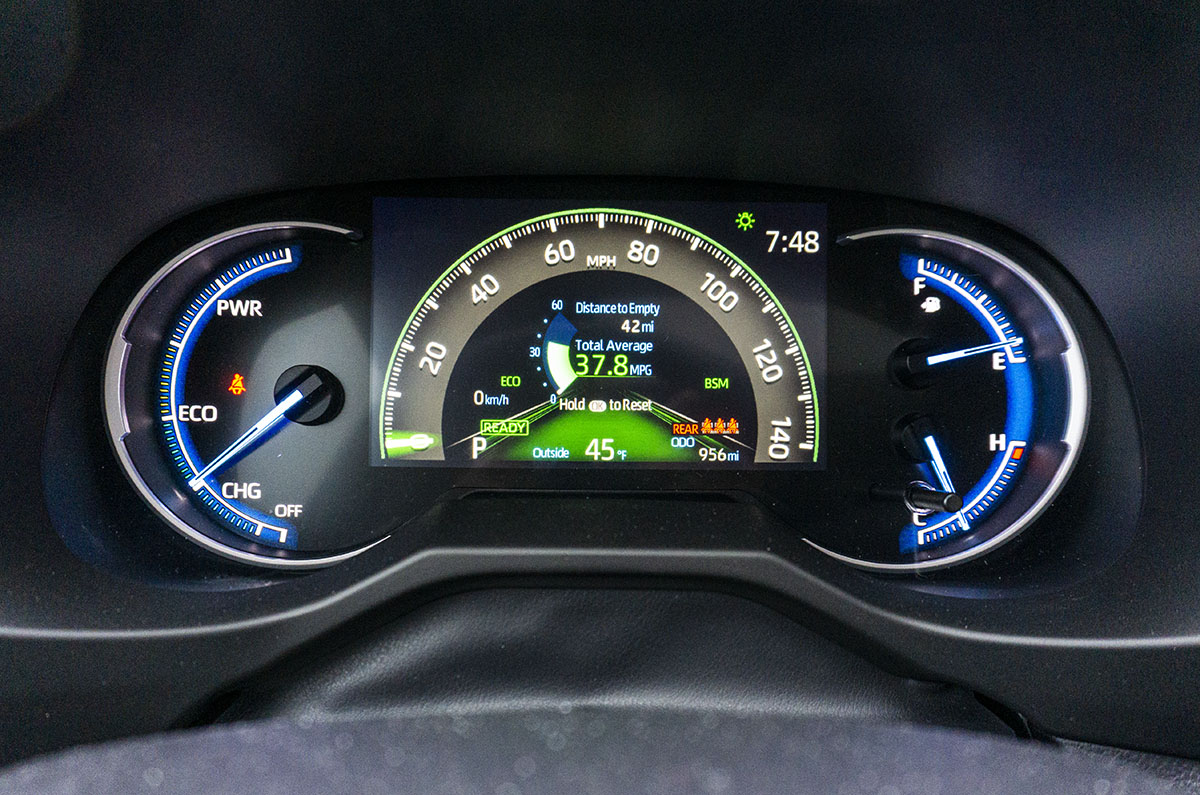 And that highlights the RAV4's one weakness. While it can get out of its own way and delivers the performance needed to succeed at its intended mission, RAV4 is certainly not a driver's CUV. The RAV4 Hybrid is best driven smoothly, calmly, and without excessive pace. The suspension provides a comfortable ride. The steering is predictable. The brakes are more than adequate, but this is clearly a family vehicle. If you're looking for driving thrills in a CUV, I suggest the Mazda CX-5.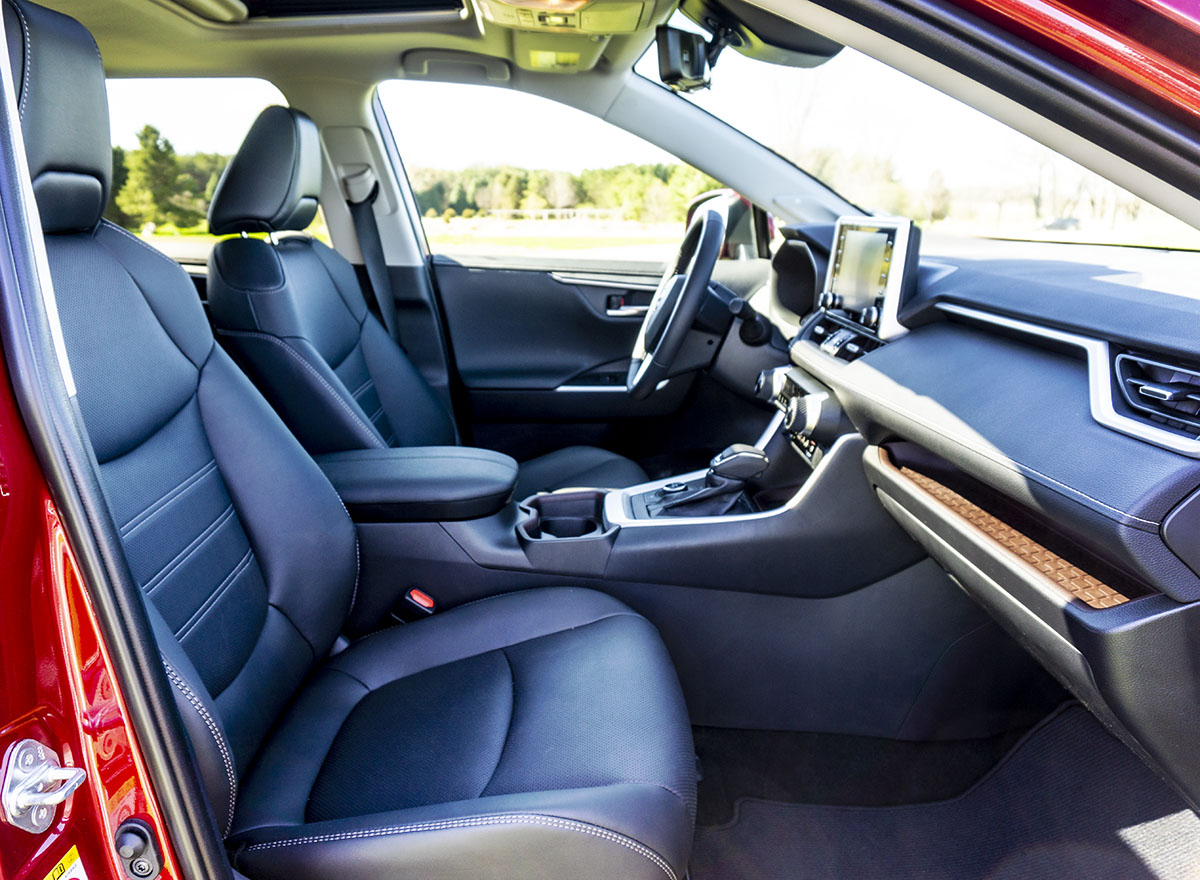 The RAV4 Hybrid interior is greatly improved as well. Up front, the materials feel more premium, especially in the top of the line Limited trim. With the optional Weather package the seats are clad in SofTex (Toyota's excellent brand of faux leather), heated and ventilated, with all the adjustability you need. The power moonroof let's the light in overhead. The digital instrument cluster is configurable in a number of ways to crisply display pertinent information. The center stack has a strong utilitarian vibe, and works really well with a nice combination of hard buttons, knobs, and touch screen functionality.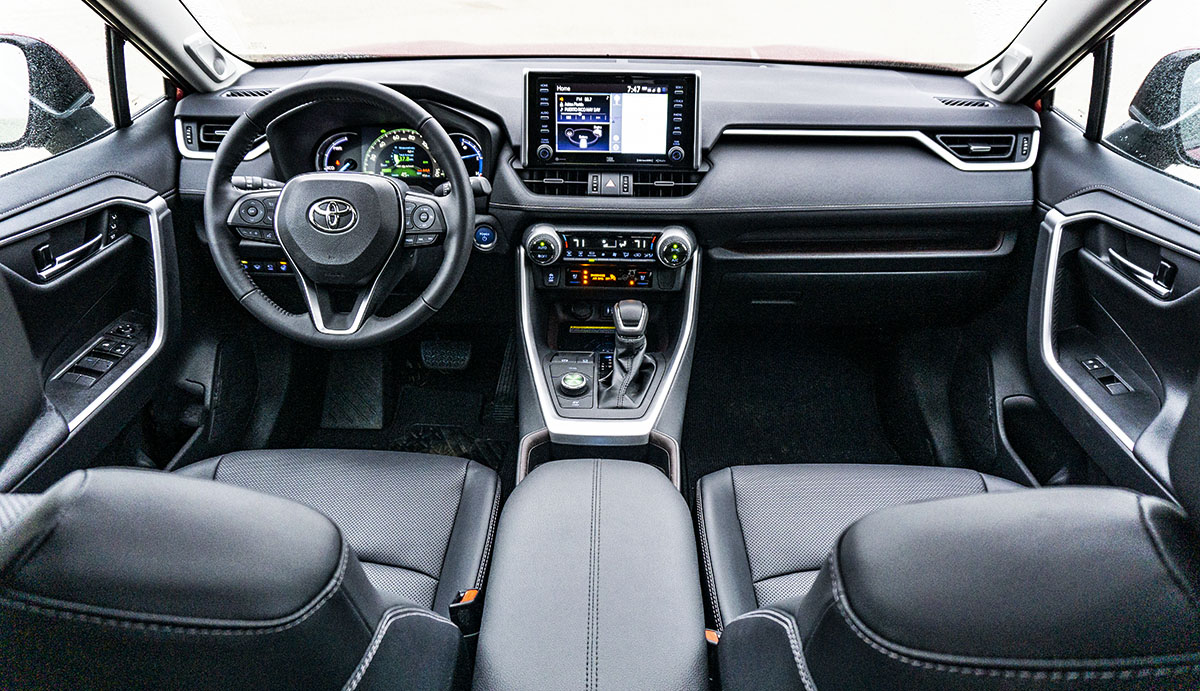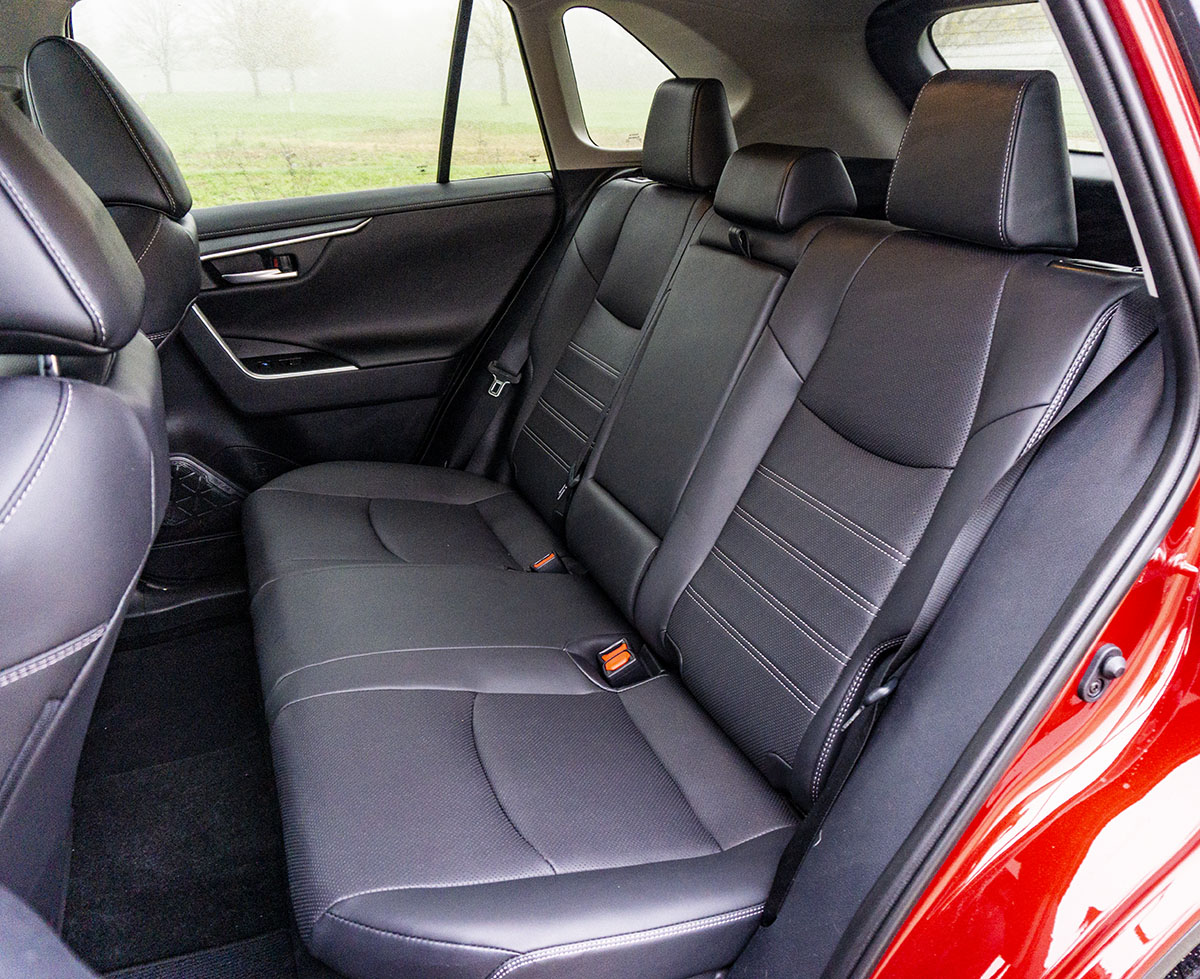 Open the rear doors and not only will you find more rear seat leg room, but wider door openings that make it easier to get in and out. Again thanks to the weather package, outboard seats are heated. There's plenty of storage and if you must squeeze a fifth passenger in, you can without too much complaint. Behind that second row there's more than 37 cubic feet of cargo space which is plenty for a family vacation, and if you fold the rear seats down, RAV4 earns the U in its CUV classification.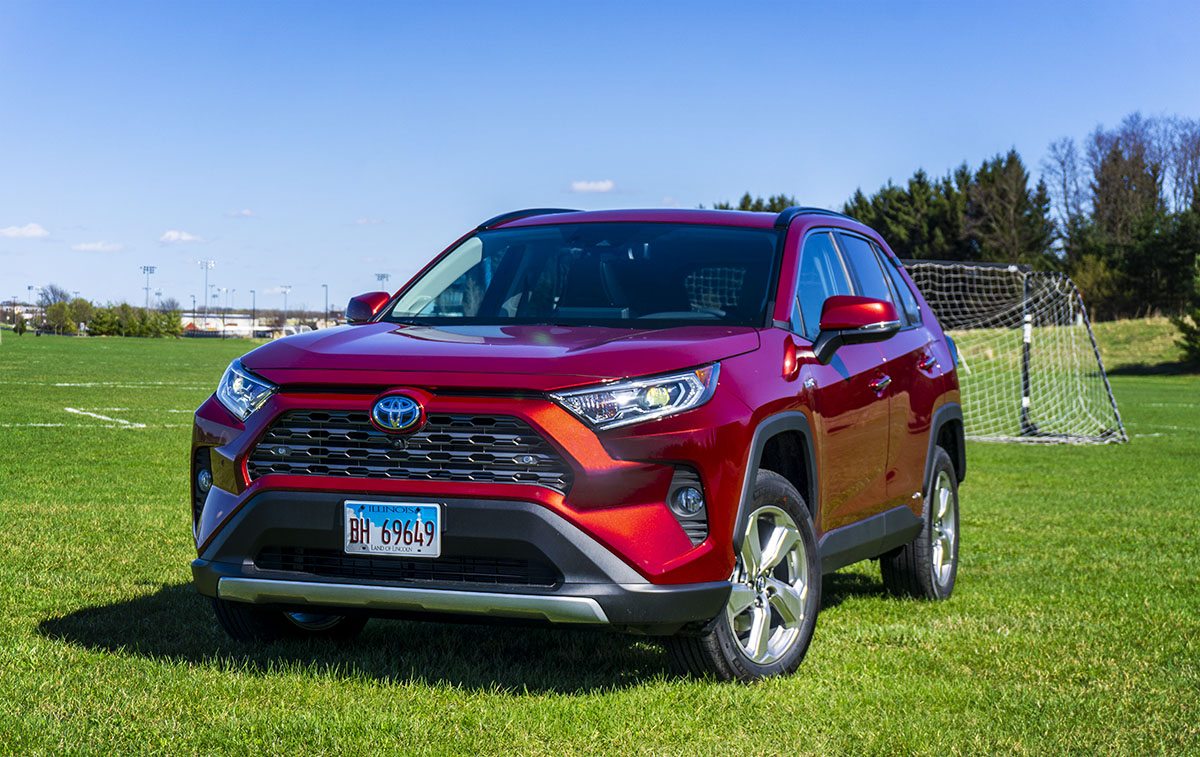 As I wrote previously, I'm a big fan of the new design which has more in common with Toyota truck design than its passenger cars. The RAV4 looks tougher and more rugged even it this blinged out Limited trim. The higher ground clearance, 18-inch bright alloy wheels, LED head and tail lights along with the black trim around the wheel wells and windows strikes a nice balance and will stand the test of time. I've seen several on the road recently and am convinced this is a design upgrade that will stand the test of time.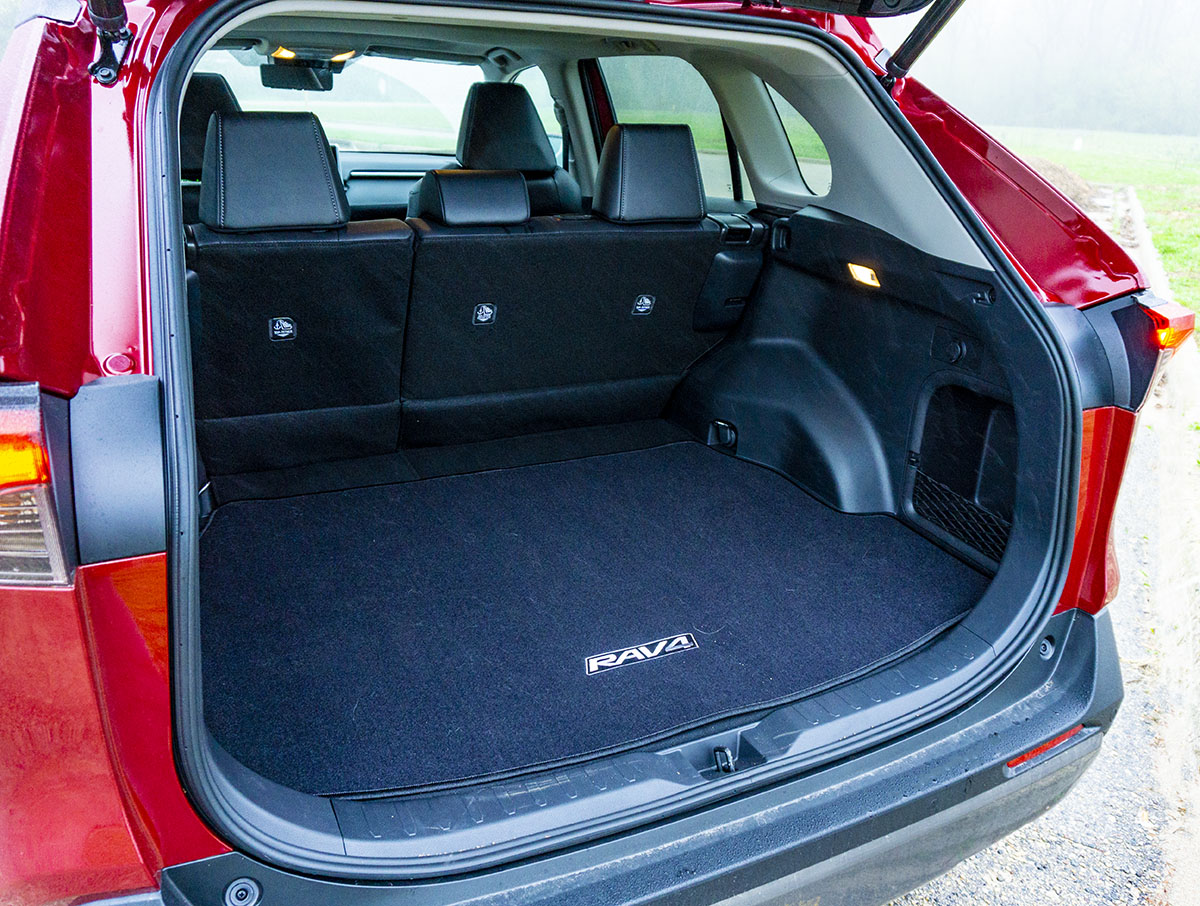 It would have been easy for Toyota to have mailed in this reboot. The RAV4 of 2018 was basically a license to print money. But the fact they invested billions in creating a truly new and improved RAV isn't surprising. After all, Toyota was one of the first companies to embrace the teachings of W. Edwards Deming, whose most famous quotation is, "It is not necessary to change. Survival is not mandatory." Maybe that's why Toyota has been thriving for generations now.
2019 Toyota RAV4 Hybrid Limited AWD
Four-door, five-passenger all-wheel drive compact utility vehicle
Base price: $27,850
Price as tested: $40,833
Major options: Limited trim level ($8,000); Limited weather package – heated steering wheel, heated and ventilated front seats, heated outboard rear seats, rain sensing wipers ($1,015); Entune 3.0 premium audio with navigation and JBL 8-speaker sound system ($580), Limited advanced tech package – Smart key system, hands-free liftgate, 360 camera, front and rear parking sensors ($1,025); predictive front LED headlights ($415); Delivery processing and handling ($1,095)
Engine: 2.5-liter, four cylinder with variable valve timing and dual overhead cams
Motors: Permanent magnet synchronous electric front and rear
Transmission: Electronically controlled CVT with sequential shift mode
Power: 219 combined net horsepower
Torque: gas engine 163 lb.-ft., front/rear motors 149/89 lb.-ft.
0-60 MPH: 7.5 seconds
EPA MPG: 41 city, 38 highway, 40 combined