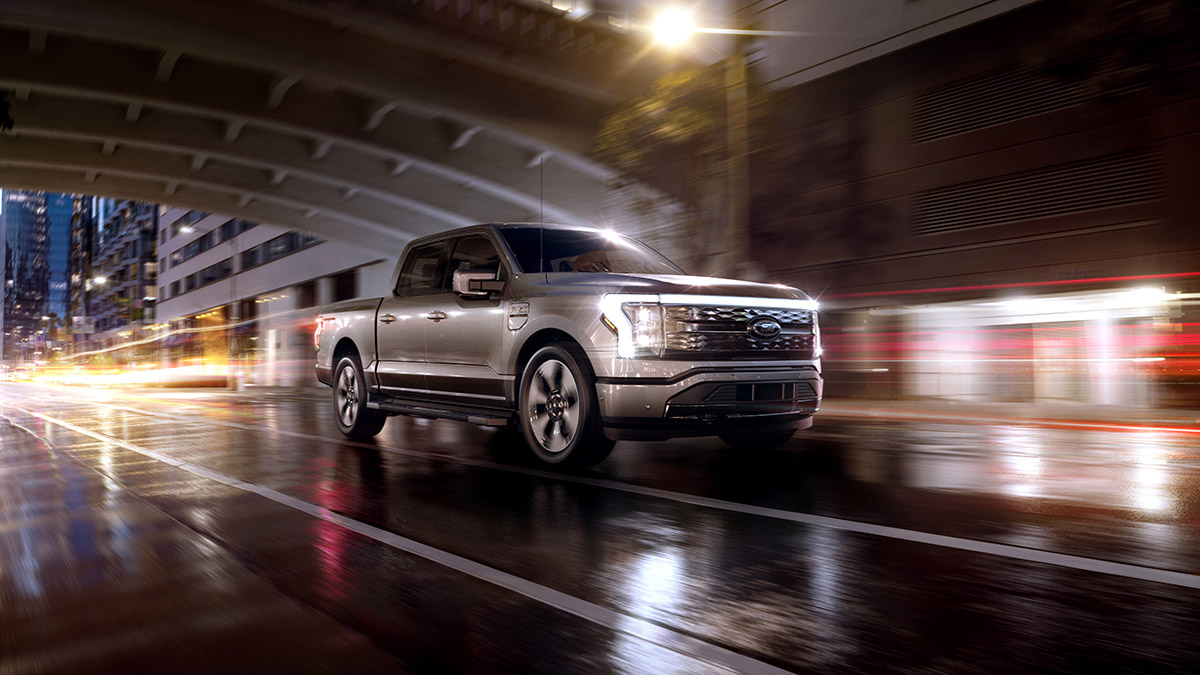 You may have seen President Biden behind the wheel of a camouflaged version of this truck yesterday, and now you can see it in all its undisguised glory. The Ford F-150 is the first fully-capable all-electric to hit the market and there are a lot of questions to be answered. We'll start with some of the most important.
Base Price: $39,974
Range: 230 Miles / 300 Miles
Output: Standard 426 HP / 563 HP
Torque: 775 lb.-ft.
Charge Times: 15-80% 150 kW DCFC 44 minutes, 50 kW DCFC 91 minutes
Now that we have those out of the way, let's dig a little deeper.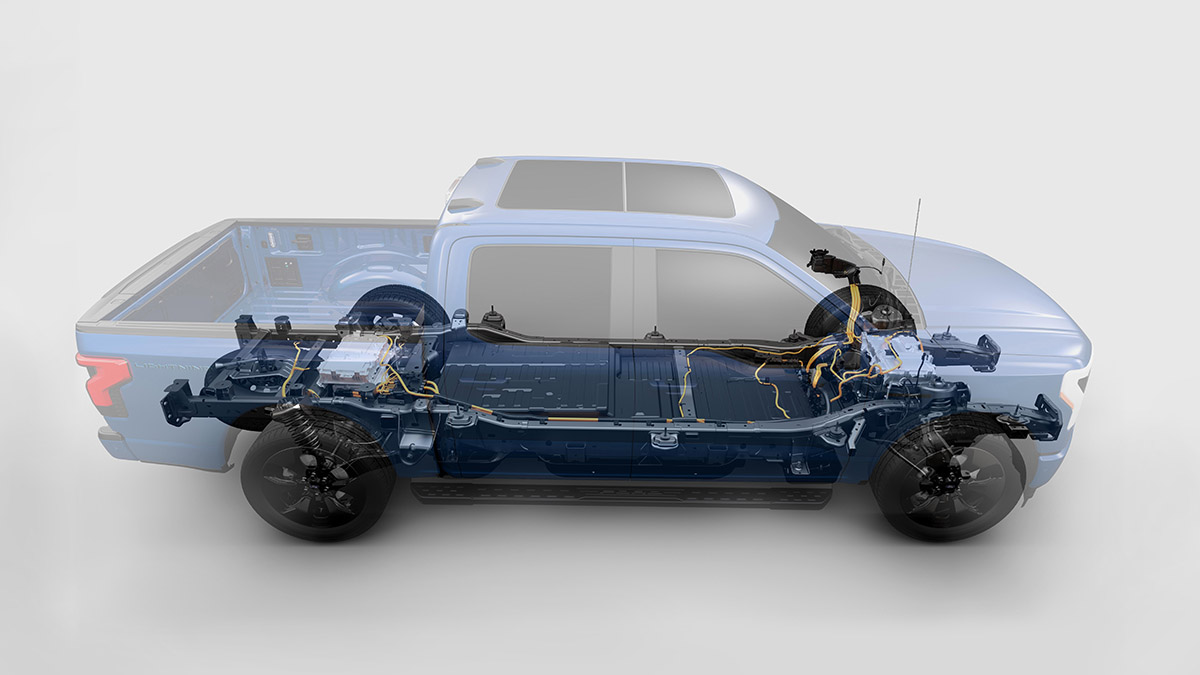 The F-150 Lightning is not just an F-150 with the engine and gas tank swapped out for electric motors and batteries. First of all, Lightning only comes in a four-door SuperCrew configuration with a 5.5-foot bed. They all have a dual-motor 4-wheel drive system, and they're built on an all-new steel frame that is said to be stronger than that of its petrol-powered brethren.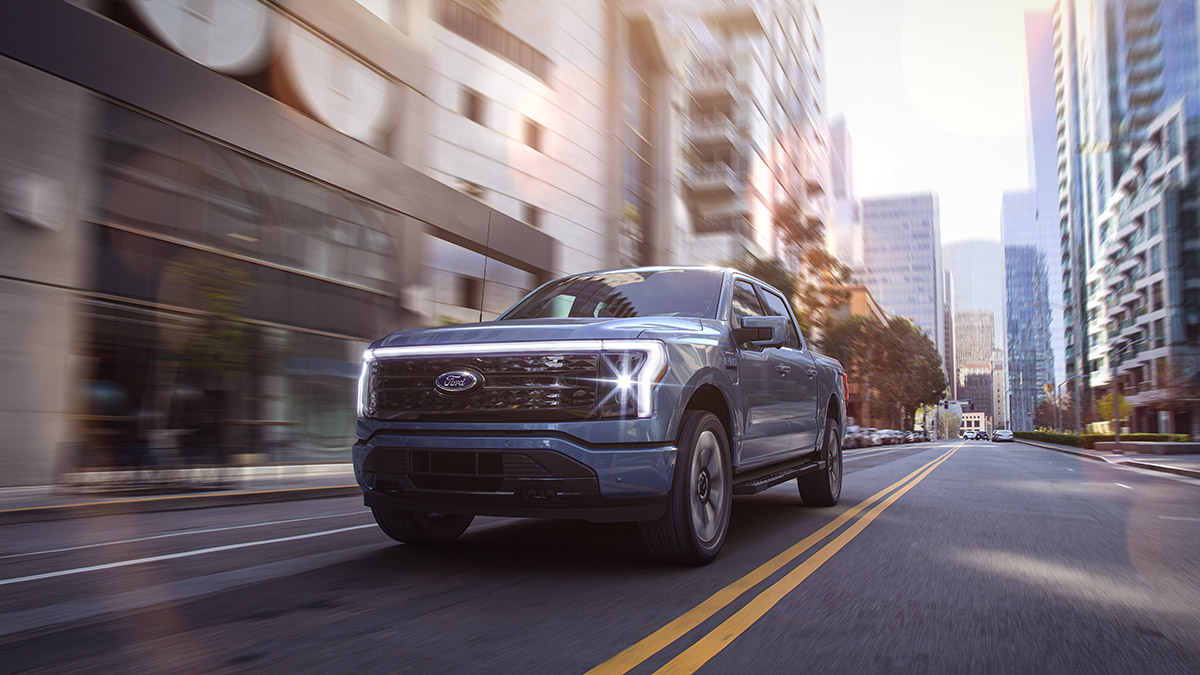 That having been said, the two trucks are quite similar when it comes to size. Lightning is and inch longer, nearly two inches taller, three-tenths of an inch wider, yet loses half and inch of ground clearance. Inside, headroom and legroom front and rear are identical to the gas model and interior bed measurements (67.1 long x 50.6 wide between the wheel houses x 21 inches high) are the same as well.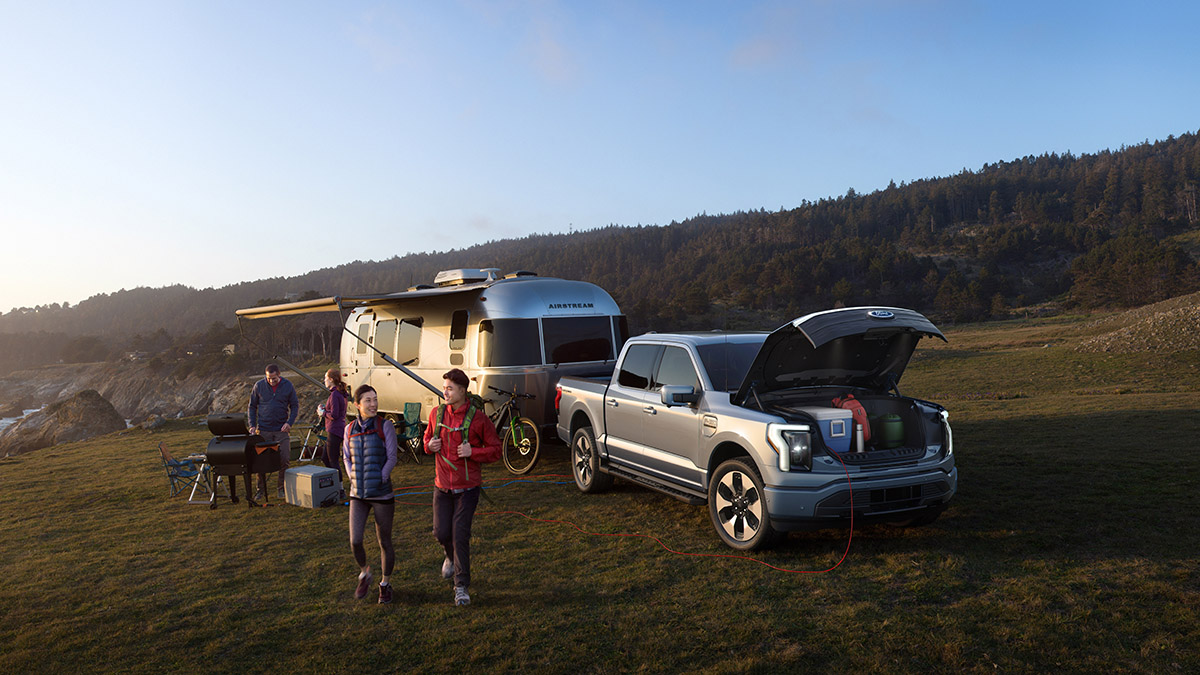 What you do get in the Lightning that's not available in a gas F-150 is a front trunk under the hood. Because the electric motors use so little space there's now 14 cubic feet of lockable storage space under the hood. The "Frunk" opens at the bumper, creating a liftover height of just 35-inches. It's also waterproof with four power outlets, two USB ports, and a drain plug in the floor so you can turn it into a cooler, keeping food and beverages cold for your next picnic.
Ford says the $39,650 base F-150 Lightning will be a fairly spartan, work-oriented pickup. A mid-trim XLT Model will start at $52,974 adding the of technology and comfort features most people expect. For comparison a 3.5-liter EcoBoost powered XLT F-150 4×4 shortbed SuperCrew starts at $48,740.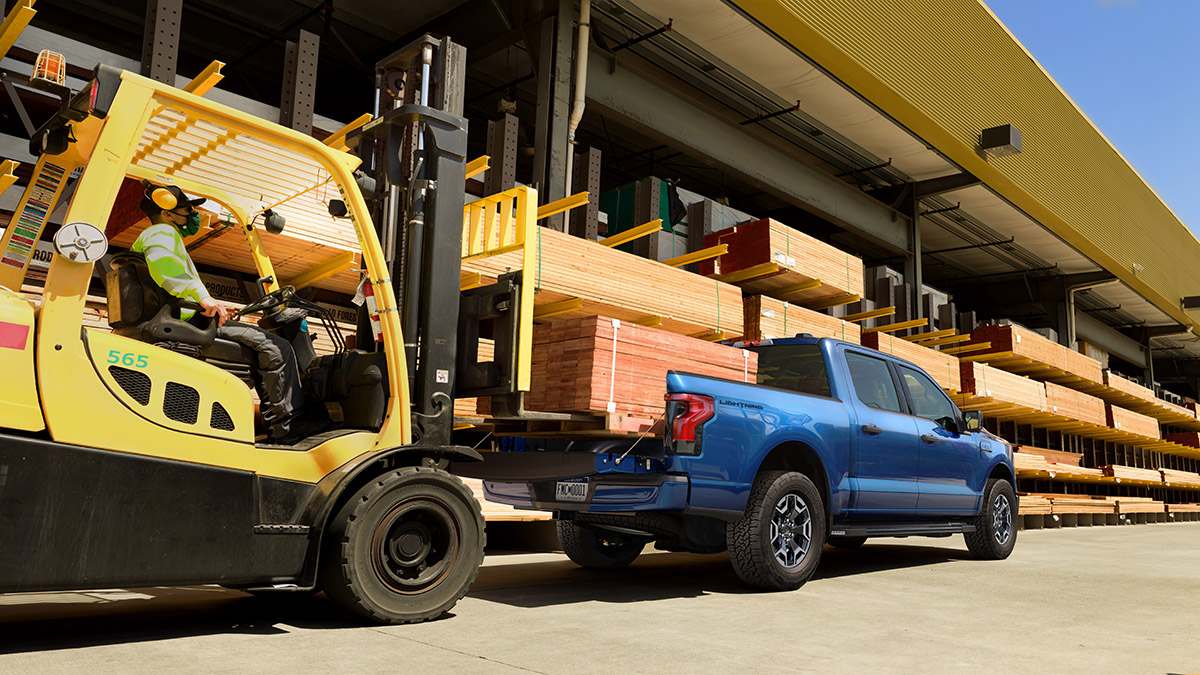 With the standard battery F-150 Lightning will go 230 miles between charges and pump out 426 horsepower. And with the max trailer tow package it'll pull up to 7,700 pounds and carry as much as 2,000 pounds of payload. With the extended-range battery, payload drops to 1,800 pounds but towing increases to 10,000 pounds. Again, a comparable gas truck will tow 13,900 pounds and you can put 2,100 pounds of stuff in the bed.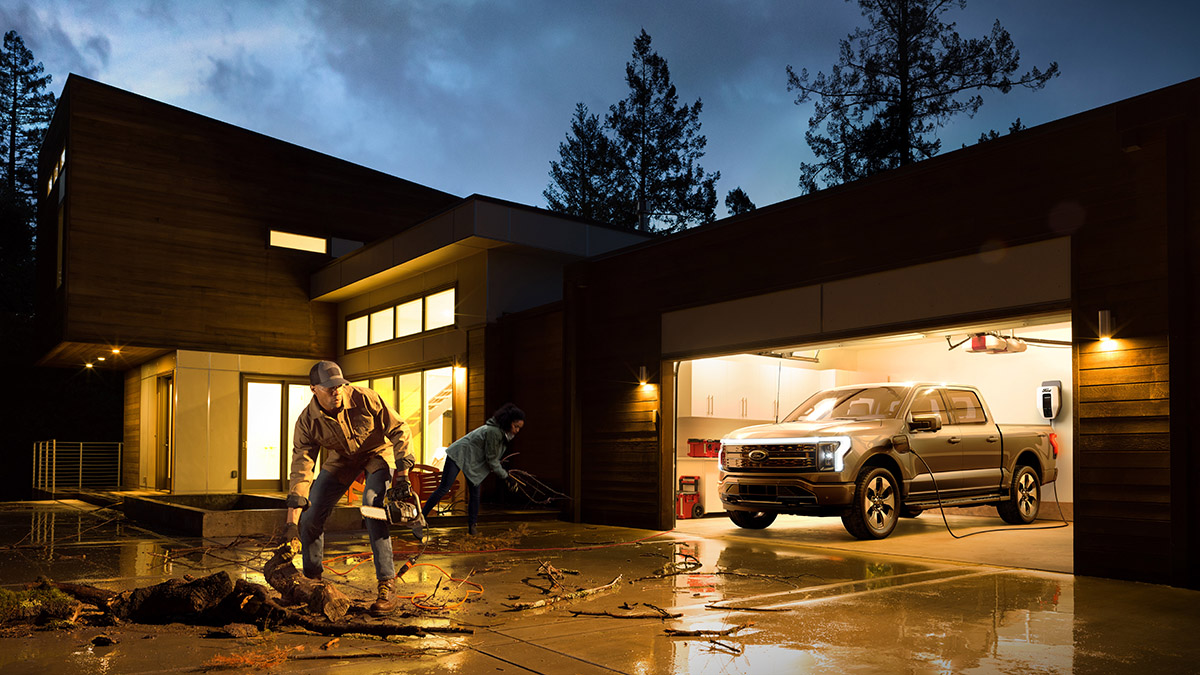 Ford is doing its best to make charging Lightning as easy and quick as possible. First, when you buy an electric F-150 with the extended range battery, it comes with a 240-volt, 80-amp home charging station. This will recharge your batteries from 15% to 100% in about eight hours. The standard battery truck comes with a 32-amp mobile charger than will charge your vehicle in 14 hours via a 240-volt outlet. But we'd recommend upgrading to the optional 48-amp level 2 home charging unit.
For charging when you're on the road, Ford has integrated charging information and payment systems into its FordPass app and the updated Sync 4 system. Not only will it help you find a conveniently located plug from one of the 63,000 charging stations in its network, it will do so dynamically, adjusting recommendations based on your predicted range. So if you attach a trailer, the temperature drops, or you experience a 60 mile per hour headwind, it'll change its offerings based on your new projected range.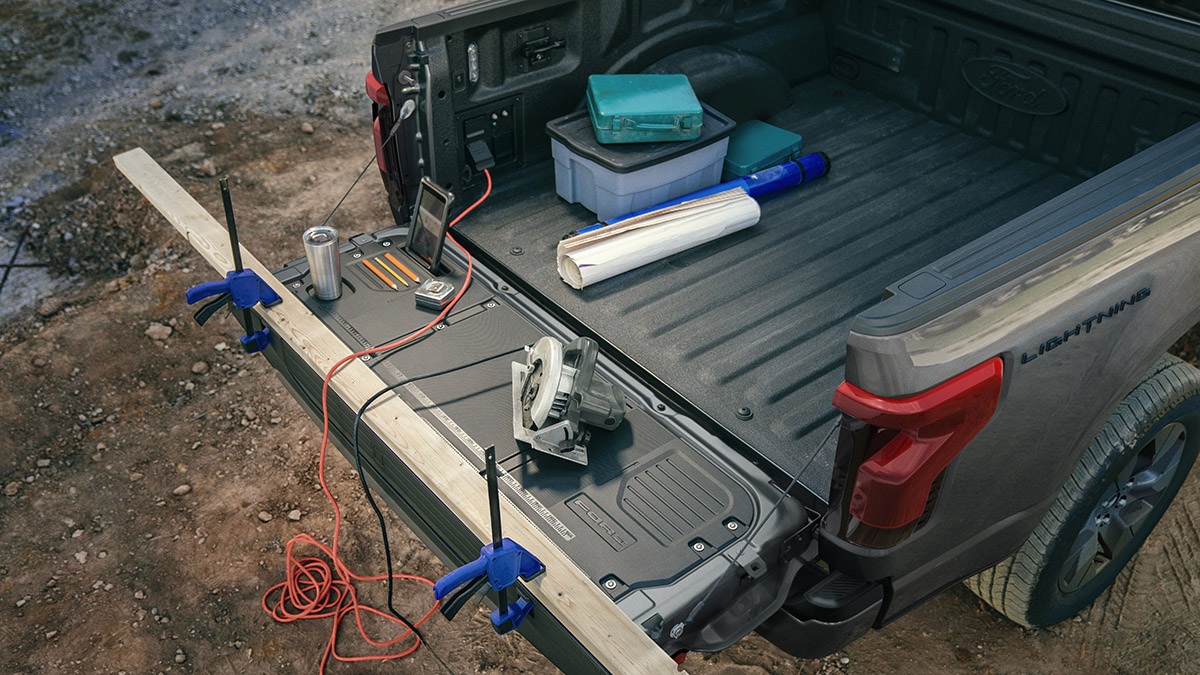 Aside from the utility benefits you expect from a high torque truck, F-150 Lightning also offers Ford's Pro Power Onboard system standard to power job and campsites. There's also an optional intelligent backup power system for your house. We saw the stories of Houston Residents powering their homes with an F-150 Hybrid during the ice storm in February. Well, the Lightning has made that even easier. Once you set up Ford's 80-amp Ford Charge Station Pro with the home integration system it's ready to go. If your F-150 Lightning is plugged in and charged, it can power your home with up to 9.6kW of power. At that rate, a fully-charged F-150 with the extended range battery can power an average house for 3-days or if you ration the power, up to 10.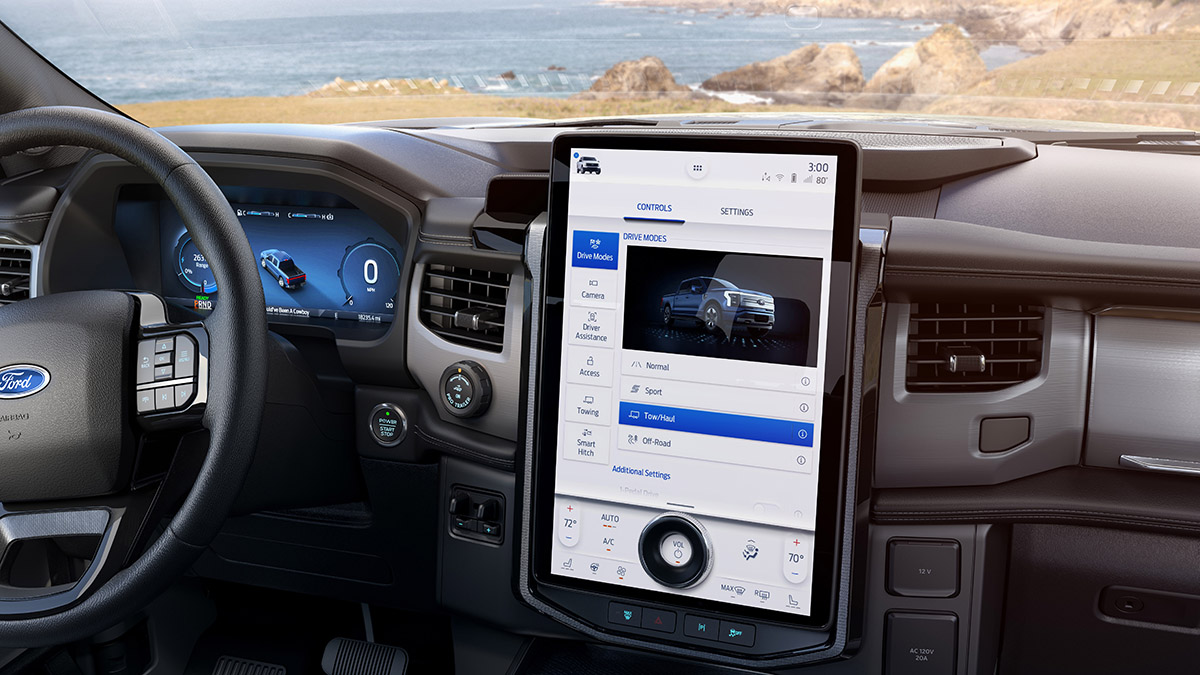 Other technology includes the 15.5-inch tablet like touchscreen introduced in the Mustang Mach-E which incorporates Sync 4A with natural voice control, cloud connected navigation, CarPlay, Android Auto, Alexa and Sync Apps. It also comes with Ford Co-Pilot 360 driver assist features along with the integration of BlueCruise – a system that allows hands-free driving on more than 100,000 miles of U.S. and Canadian highways.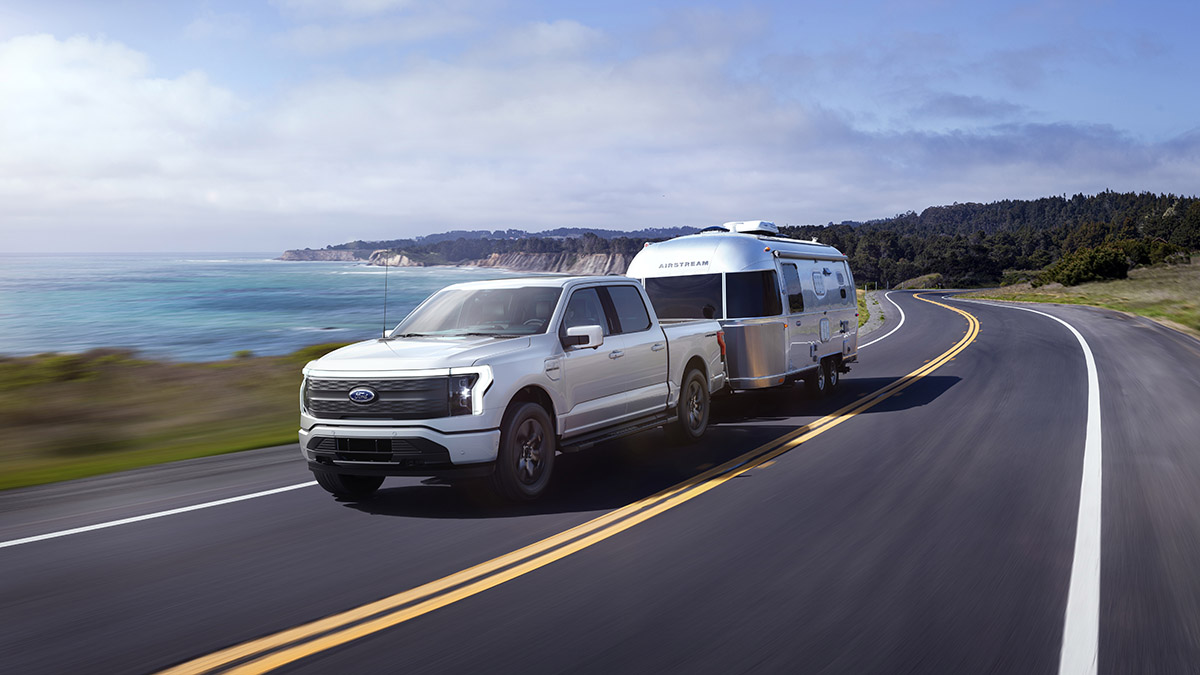 This is a big move for Ford and the auto industry in general. Sure, Tesla and a few others have been peeling off buyers at the margins with their all-electric cars and SUVs. This is the first vehicle to go right after the heart and soul of the American automotive industry. F-150 has been the best-selling vehicle in America for over 40 years. While Ford will still be selling gas and diesel-powered pickups for decades into the future, the fact that it made the huge investment to develop this truck and get it to market before Tesla, Rivian, and Lordstown says a lot about the vision and grit of the folks in Dearborn.
The F-150 Lightning will go on sale in the spring of 2022 and Ford will begin taking $100 deposits on vehicles today at ford.com/f150-lightning. We'll bring you driving impressions as soon as we can get behind the wheel to let you know if the reality lives up to the hype, but if you want one in the first year of production, put your deposit in now. We'd bet all the dogecoin we have left that it'll be sold out by Memorial Day.