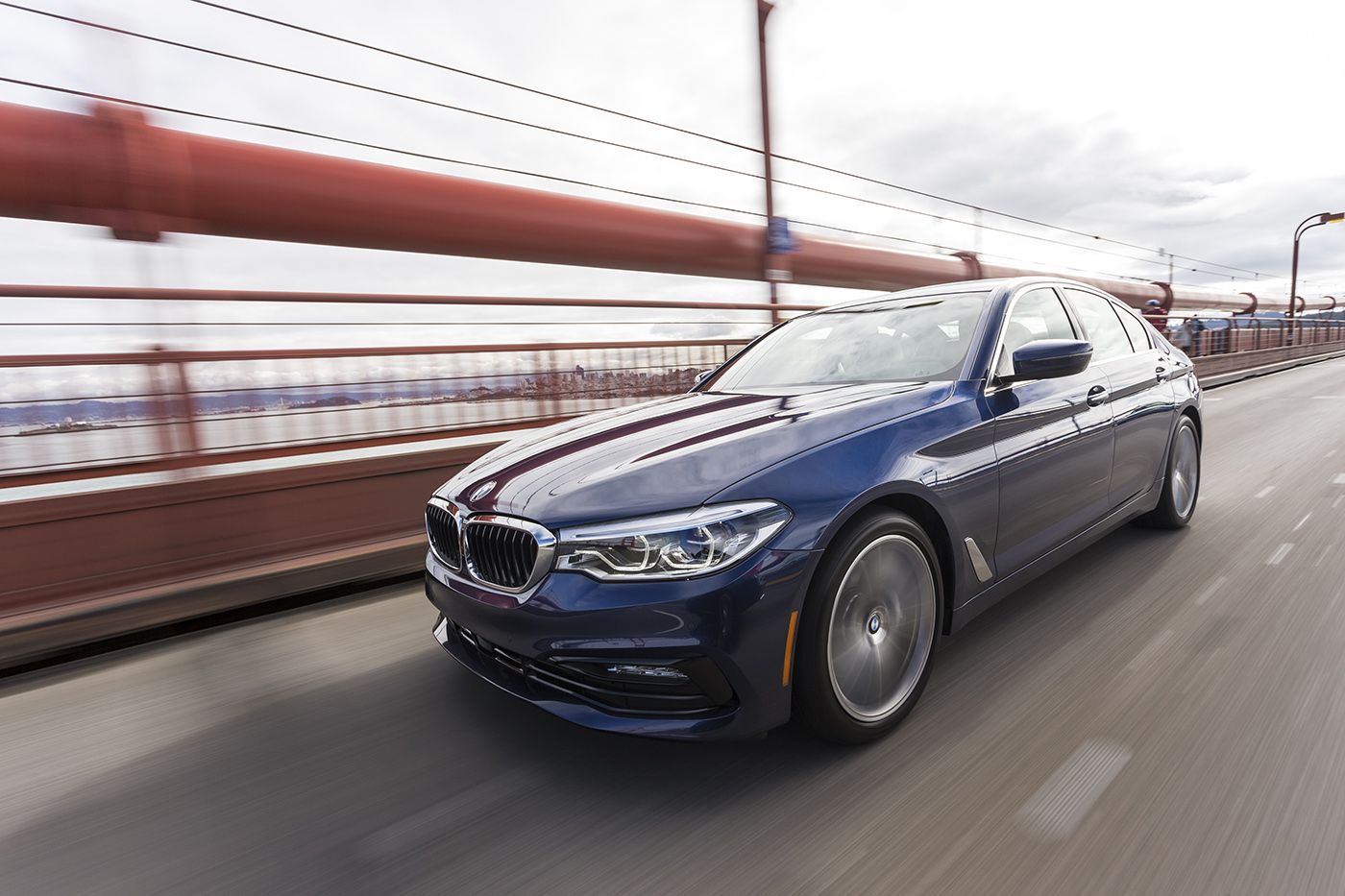 It's just an hour and a half from Silicon Valley to Napa, but it feels as if they're a world apart.
It says a lot about the state of the auto industry when a company like BMW brings you to its Silicon Valley Technology Office to introduce you to its latest sports sedan, the BMW 5 Series, and spends most of the time talking about driver assist technologies and autonomous driving. BMW executives hyped features like Amazon Alexa integration, wireless Apple CarPlay connectivity, a 360º camera that you can view from anywhere, an improved head-up display, gesture control, a parking finder app, a new interface for its iDrive system, and the ability to remotely park the car using a touch screen on the key fob.
Don't get me wrong. These are all good things (well, maybe not gesture control). It's just that if your company professes to produce the ultimate driving machine, you might want to talk more about, oh I don't know, maybe DRIVING.
Because I'm here to tell you, the BMW 5 Series drives pretty damn well, so I'm going to start there and then double back to the highlights from the tech center.
When it hits showrooms in a few weeks, the 5 Series will be available in three models, the four-cylinder, gas-powered 530i, the hybrid 530e, and the inline six-cylinder 540i. The V8-powered M550i xDrive will follow along in a few months. Though they haven't announced it yet, I'm pretty confident we'll see a new M5 with 600+ horsepower sometime before the end of the year. In addition to more horsepower in each model, the 5 Series is also longer, wider, and taller than the previous model. This means more than an inch of additional legroom for rear seat passengers. Even though it's bigger, it's lighter, thanks to a the strategic use of aluminum and magnesium in the frame, suspension components, and body panels.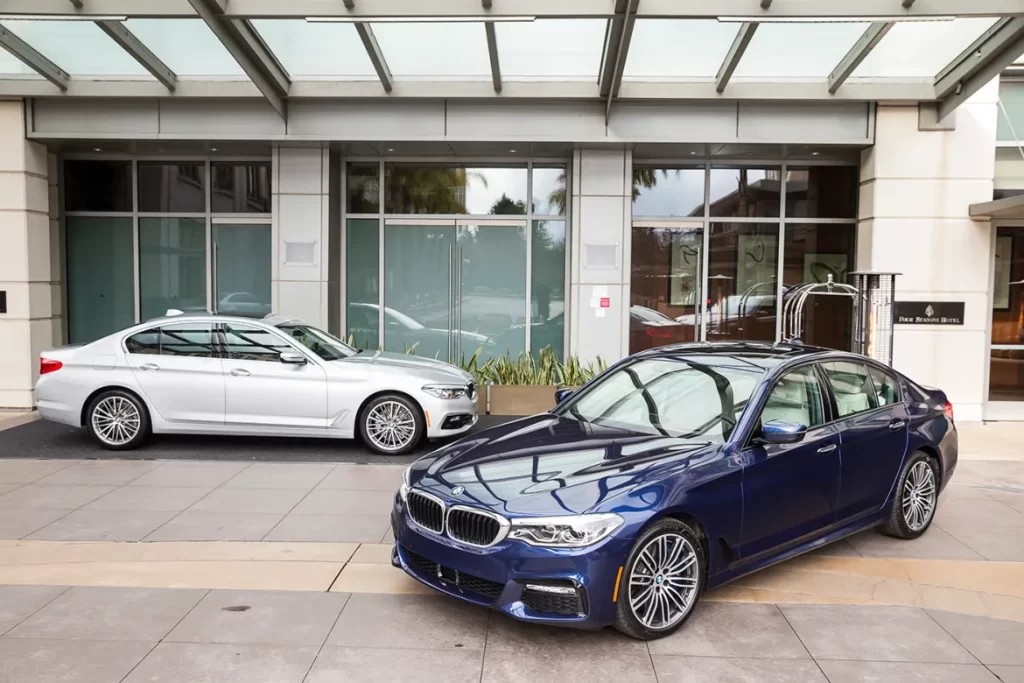 The first part of my drive from Mountain View through San Francisco, across the Golden Gate Bridge and then into Sausalito was in the 530i. It's not a very interesting route, just a combination of expressway and surface streets, but it did give me the chance to test out some of the driver assist features. Even though it's bigger than the previous generation, it drives smaller. This is due in part to the reduced weight, but also to the improved steering system.
BMW heard our plea for more steering feel and feedback through the wheel and they've given it to us in this new electromechanical system. It features a variable steering ratio and speed sensitive power assistance. The upshot is that on-center feel and initial turn in is much more precise. At low speeds steering is easy and direct. At high speeds effort increases, but so does feedback. That's really important when you're carving up some corners.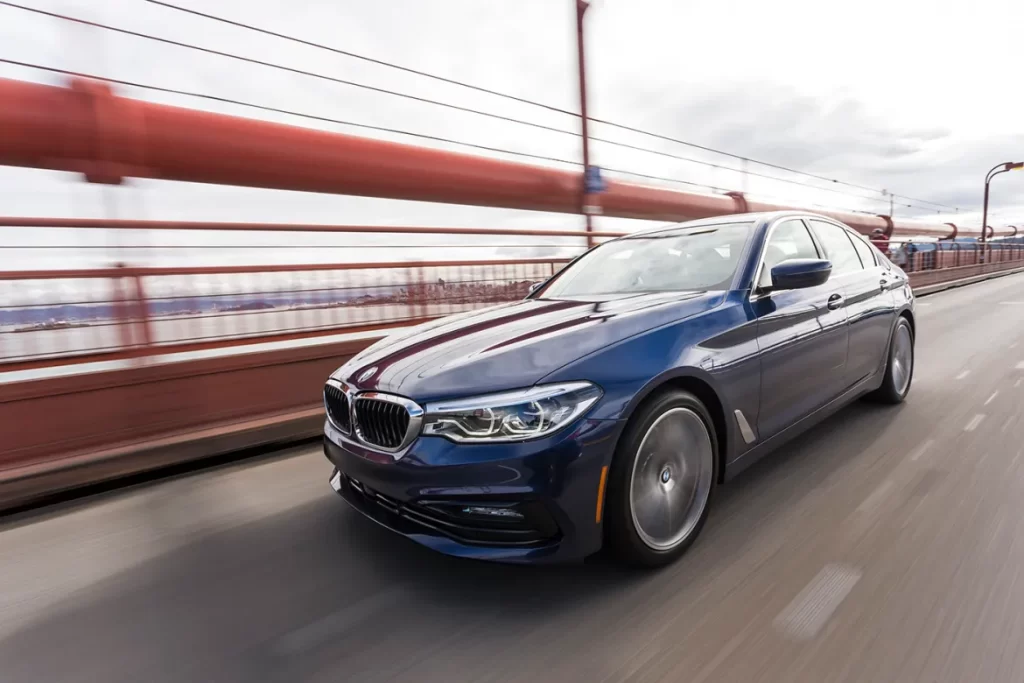 Under the hood, the 530i's two-liter, four banger is turbocharged and makes 248 horsepower. That's enough to get you from 0-60 in under six seconds with xDrive. High speed passing is comfortable as well thanks to the satellite-aided 8-speed automatic transmission that uses GPS information to read the road ahead and adjust the shift points based on your driving style. So after crossing the bridge, I stretched the 530's legs a bit, quickly climbing the hills in Marin County never feeling underpowered. Interestingly, BMW claims the performance of the hybrid 530e will be identical to the 530i, making the same 248 combined horsepower. The major difference will be mileage, 65 eMPG to the 530i's 27 MPG combined. The 530e can be had for just a $200 upcharge, so if you're leaning toward a 530, this is the one to get.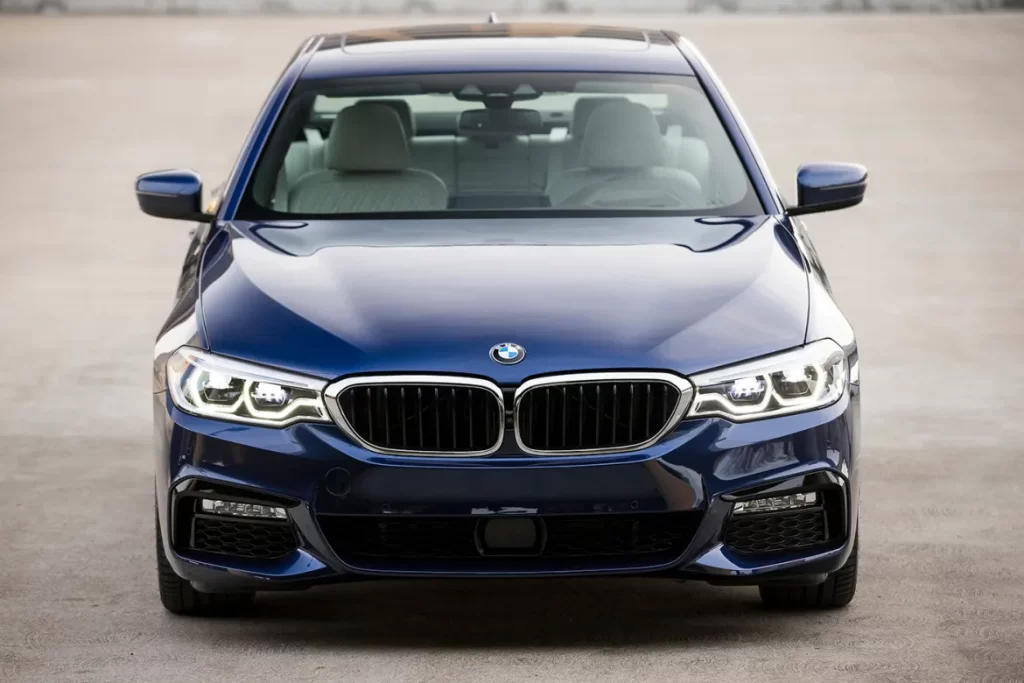 All in all, the driving experience was excellent and I got a good feel for the 5 Series on the one-hour drive. As I pulled up for lunch at the at the appropriately named, Le Garage Bistro on the Sausalito waterfront, I stepped out of the car wondering how much better the 540i could really be.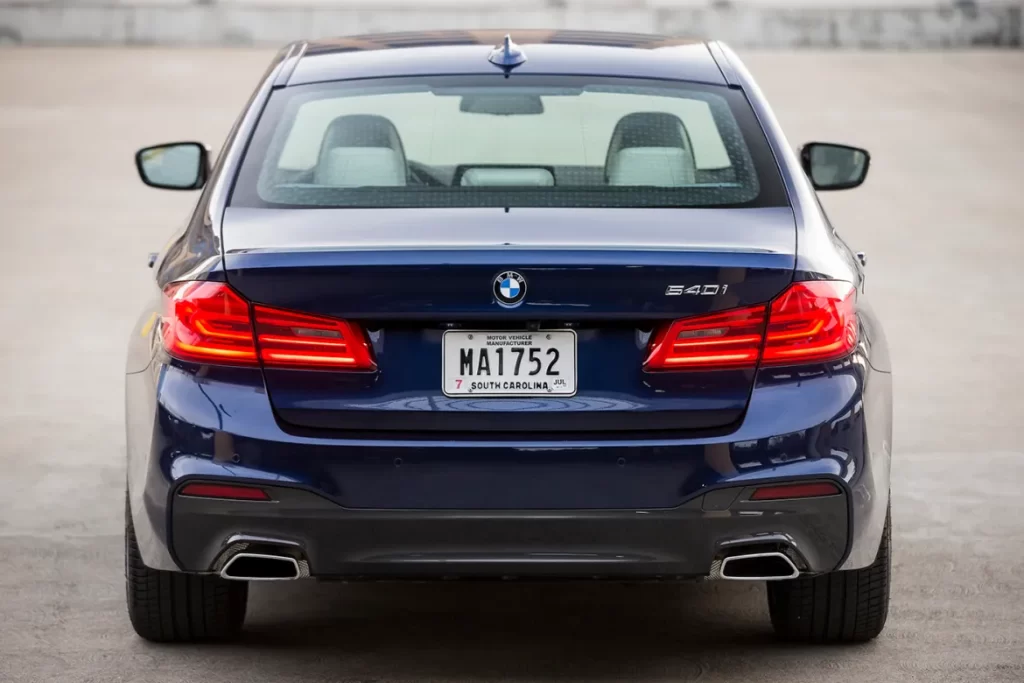 Refueled and refreshed after a lunch of cured meats, cheeses, steamed mussels and bread, I took possession of a Mediterranean Blue Metallic 540i and headed out of town. The route to our evening destination was more circuitous than the morning drive, winding through Mt. Tamalpais State Park then along the Pacific Coast Highway, heading inland at Tomales toward Napa. The 85 mile route had everything you'd hope for when testing a car like this, tight twisty mountain roads, sweeping corners along the shore and beautiful vistas of the valley as I pulled into Napa.
What you realize almost instantly when you pull away in the 540i is that there's more here. A lot more. BMW says the TwinPower turbo inline six pumps out 335 horsepower, but it feels beefier than that. 60 miles per hour comes up in just 4.7 seconds from a dead stop. It had so much more power than I expected that my inner hooligan took over convincing me and my drive partner to find a nice quiet out of the way spot to attempt a burnout, because, well, just because…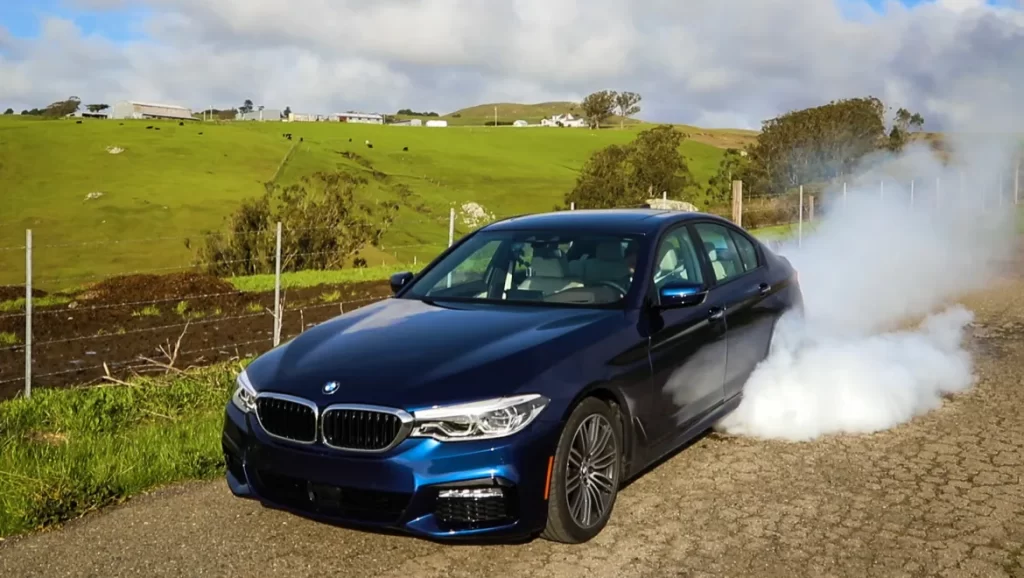 My car was equipped with the M-Sport package, so that meant bigger brakes, sport suspension, and BMW's fantastic M steering wheel (yes, the right steering wheel really makes a difference). It also had the dynamic handling package with active roll and damper control as well as adaptive drive modes. I spent most of the time in Sport and Sport+ modes where the car was tight and its reflexes were agile. In normal mode this is a car that can eat up the miles on the highway without breathing hard. Make the switch to sport mode and it's ready to take you on a wild ride down your favorite back road. The suspension tightens up. Throttle response is more immediate. Shifts come quicker. No it's not an M5, but it's a world class sports sedan disguised as a daily-driver luxury car.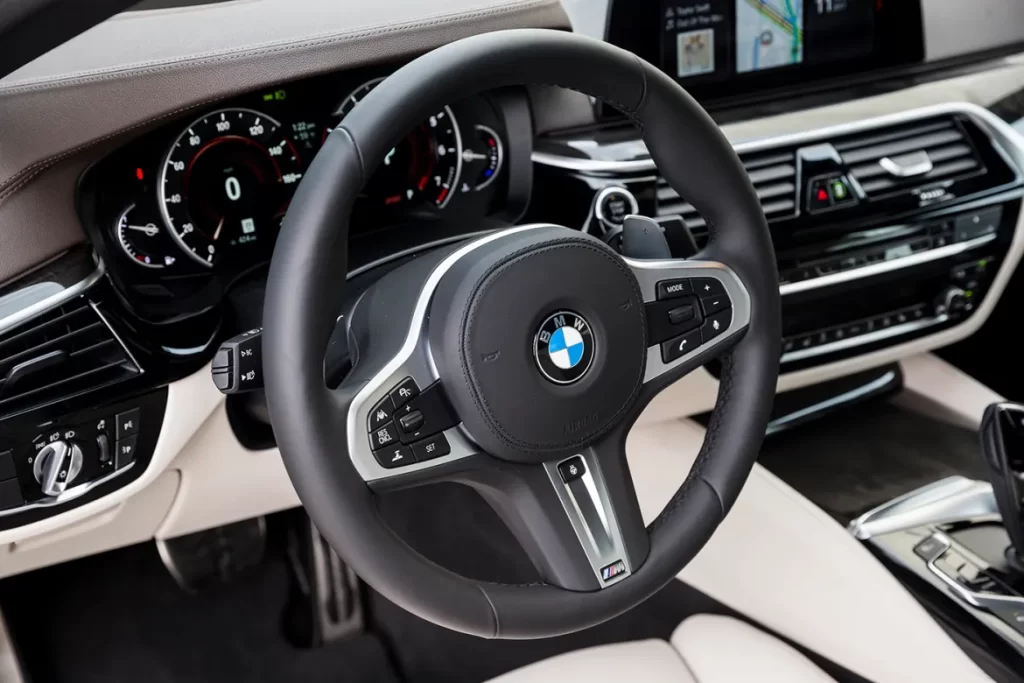 And this car is luxurious, especially when appointed as mine was. Starting with the heated, ventilated, multi-contour, massaging seats and carrying right through the the brilliant Bowers & Wilkins premium audio system, every detail of the 540i delivered on my very high expectations. All the surface, from the leather seats to the anthracite headliner, wood inlays, aluminum trim, and metal buttons and dials feel high quality. Quilted stitching is tastefully applied. And all the controls fall easily to hand as you would expect from a well thought out, driver-centric, interior.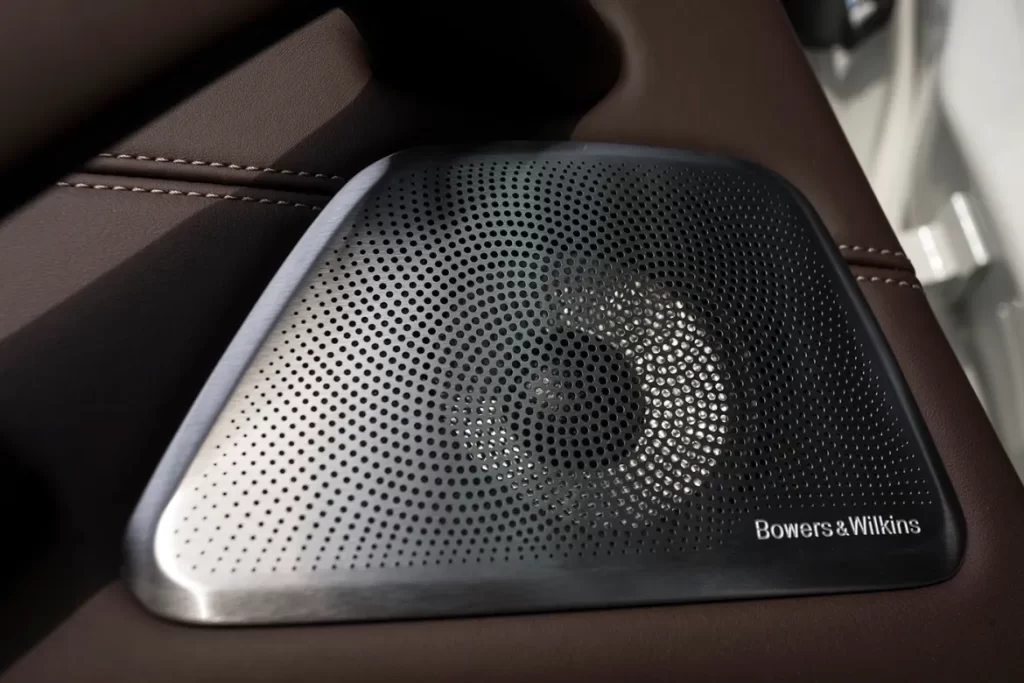 And then there's all that technology I learned about at the start of the day.
BMW's technology office in Silicon Valley, the epicenter of the American tech industry, has served as an innovation center for the brand for nearly 20 years. Its current facility – a sleek, modern structure that's exactly what you'd imagine a technology lab would look like – was opened in 2009. It's where they focus on digital innovations, autonomous driving technologies, advanced powertrains and electrification, user experience design, information technology innovations, and specific product innovations. Since the new 5 Series incorporates examples of each of these, it seemed like the perfect place to introduce us to the car.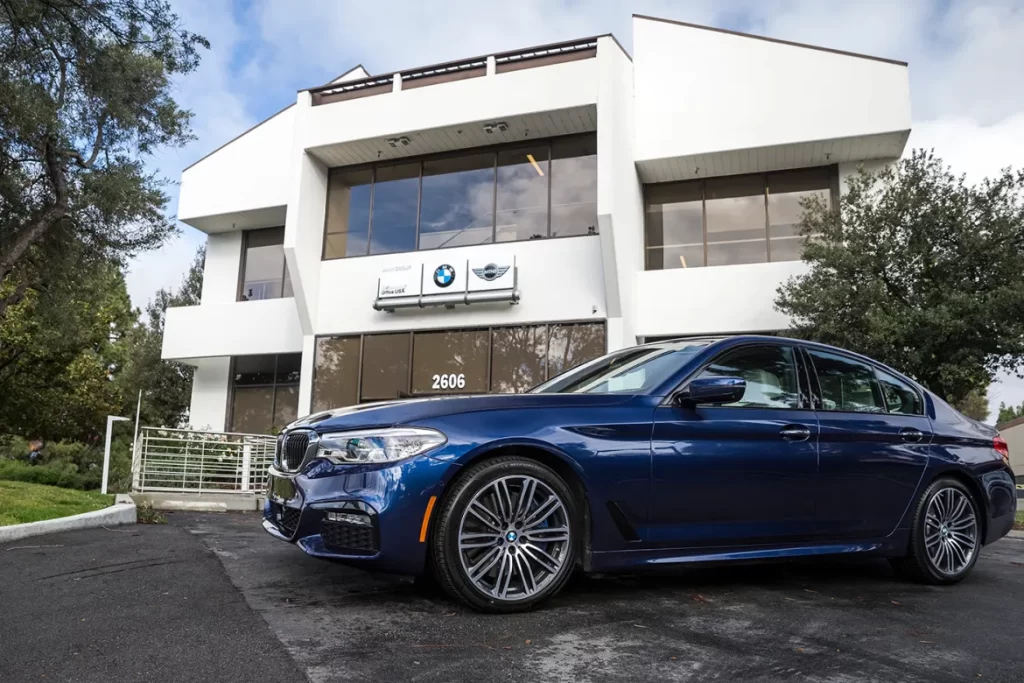 There are a lot of technical highlights for the new 5 Series. The overall electrical architecture is the same as the 7 Series but with an updated interface for BMW's iDrive. It now uses tiles on the home screen to preview information before clicking into the applications accessible through a new 10.6-inch touchscreen. It includes a wireless charging pad, plus WiFi connectivity for up to 10 devices. It's the first car to offer wireless connectivity for Apple CarPlay. Amazon Alexa is now available in car so you can order all of life's necessities from the comfort of your car.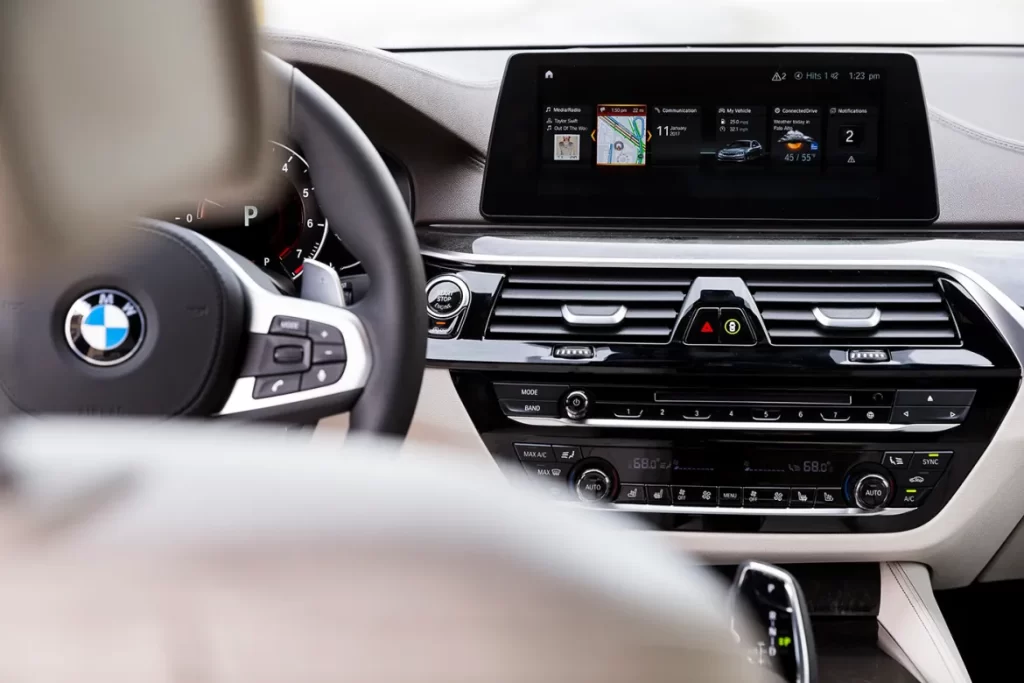 The 360º camera system can be accessed remotely on your smartphone via the BMW Connected system so you can check on your car from anywhere in the world. The head-up display is 75% larger and the map detail expands when you're approaching a turn or other landmark making directions more clear. BMW has a parking finder app that helps you locate empty parking spaces. When you find a spot, the 5 Series has automatic parking technology that will park the car for you, making all gas, brake, steering, and shifting inputs for both parallel and perpendicular parking. It also has remote control parking. Using the touch screen on the key fob, you can pull the car in and out of a perpendicular space from outside the car. This is especially handy if the spot is particularly tight or has a puddle and you'd rather not get your brogues wet.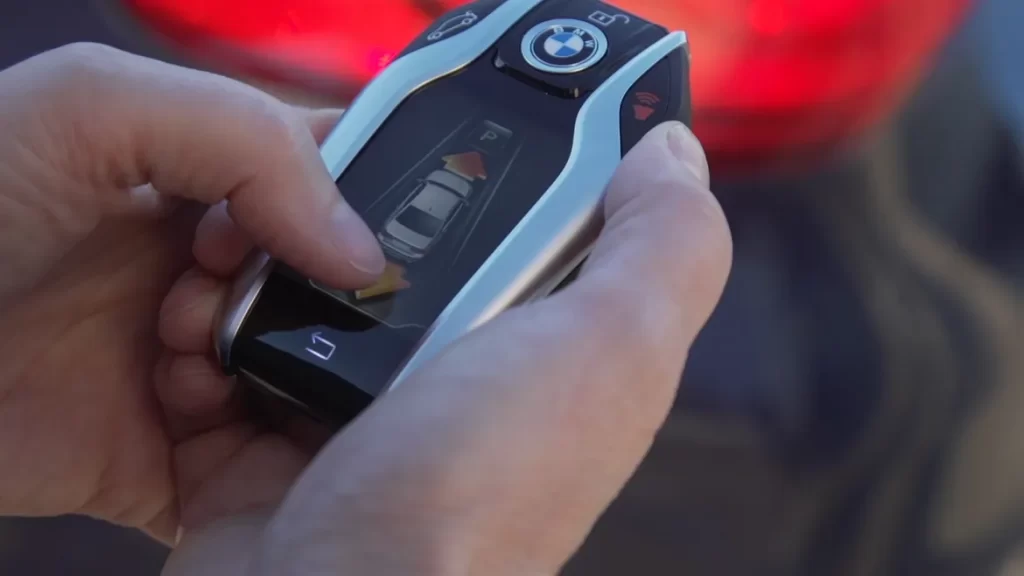 Semi-autonomous technology includes adaptive cruise control with stop and go capabilities, active lane keeping, and a mode BMW calls "Traffic Jam Assistant" that follows the car ahead in traffic jams, making all steering, acceleration and braking inputs as you creep along the crowded interstate. The 5 Series also offers evasion aid. If a car ahead of you jams on the brakes, the system – operating at speeds of up to 100 miles per hour – helps you execute faster steering and heavier braking, using dynamic stability control to keep things from getting hinky. While executing the maneuver it also uses the car's sensors to find open space around the car to help prevent a collision.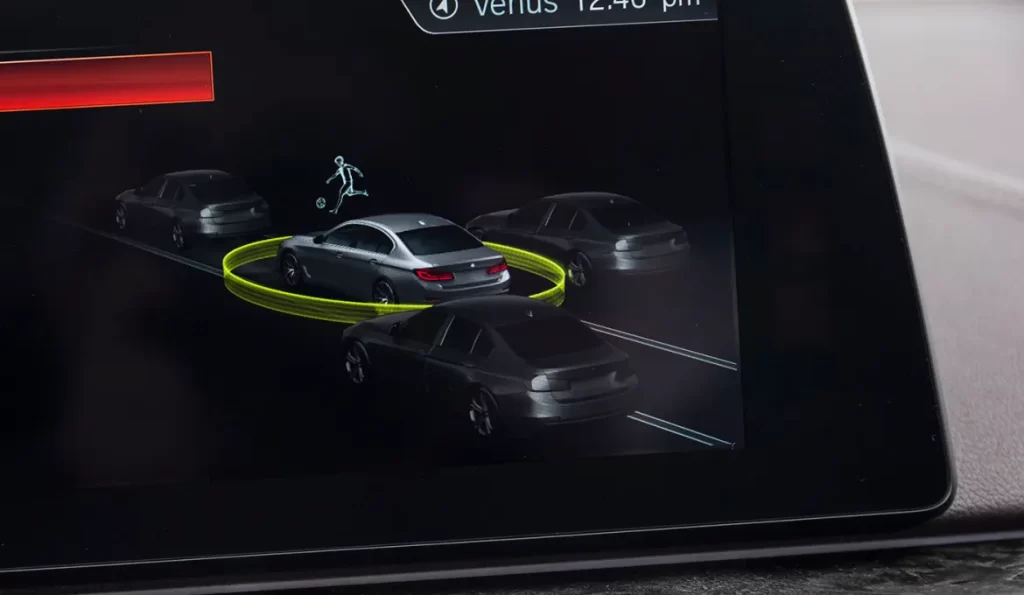 In addition to learning about the technology in the 5 Series we also had a chance to talk to the President of BMW USA, Ludwig Willisch and ask questions about future technologies. He confirmed BMW's commitment to have a fully autonomous vehicle on the road by 2021, but also said that BMW would never completely take the wheel out of the hands of the driver if they don't want to. In his words, the future of driving will include two modes, "Boost, with assist capabilities that make you a better driver, and Ease, where the driver hands control over to the car." He went on to add, "The next big change will be the driver handoff. And since in the future every seat can be a passenger seat, that changes everything in the interior."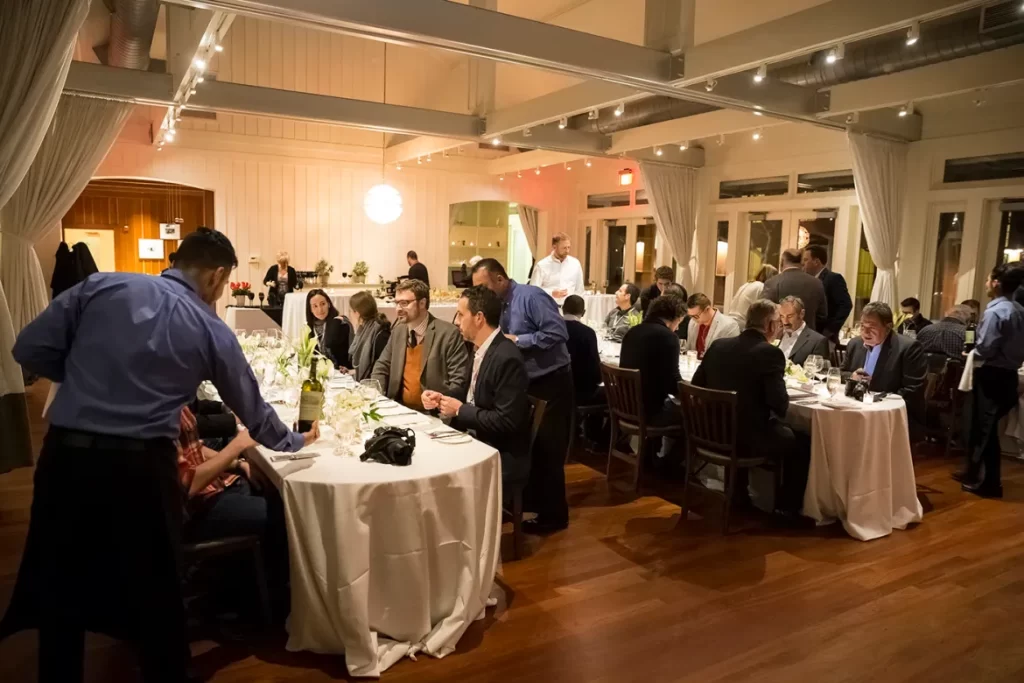 At the end of the day, we pulled into the Carneros Resort and prepared for a dinner and wine tasting – this was Napa after all – hosted by the Joseph Phelps Vineyards. After a great five course meal featuring a winter salad, hamachi, risotto, strip steak, and a chocolate tart paired with Sauvignon Blanc, Chardonnay, Cabernet, and their take on Eisrebe (ice wine) it was time for a well-earned good night's sleep in the resort's luxurious one-room cottage.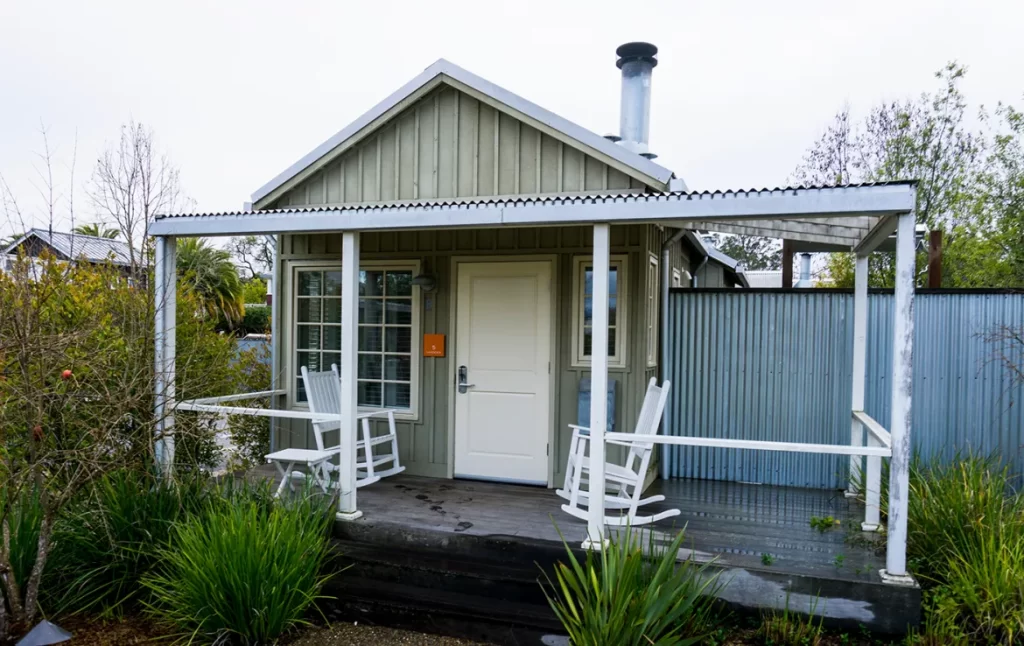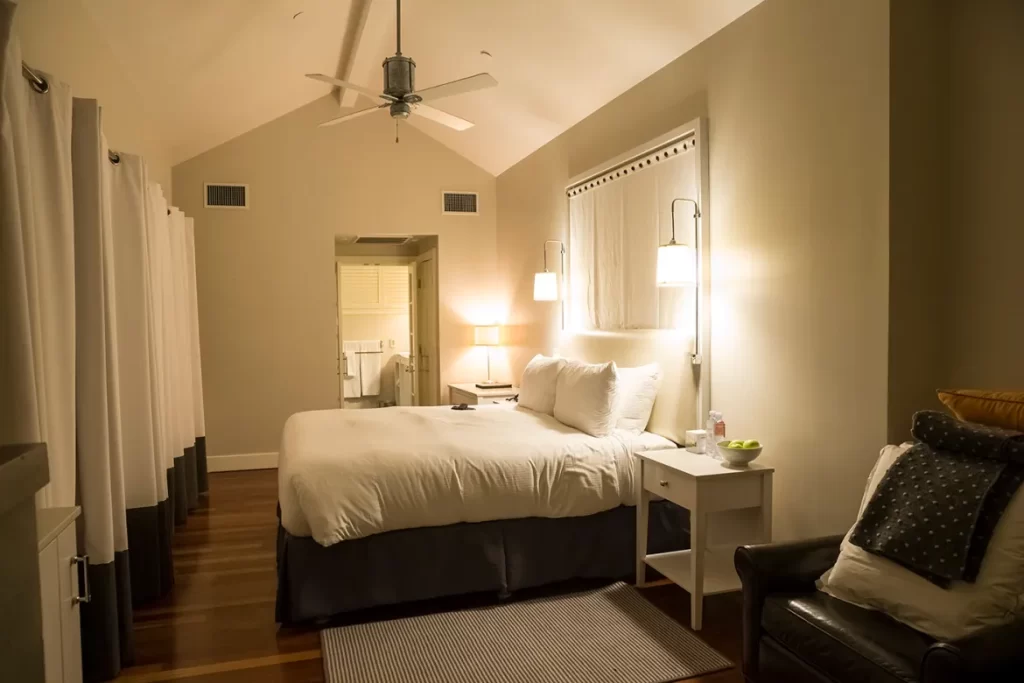 All in all, it was an appropriate location to experience a car that despite BMW's attempt to bury the lede, is in my opinion the best driving, most luxurious 5 Series ever. Which leads me to one final issue, the price. The 530i in its base trim starts at $52,195 including destination charges and my 540i, decked out with just about every option except xDrive (add $2,300) stickered at $82,610. That's a healthy chunk of change, but not out of line with a similarly equipped Mercedes-Benz E-Class or Audi S6. So if you really want a premium mid-size European sports sedan, start saving your pennies. And plan a trip to Napa as soon as you get it, it'll be worth the drive.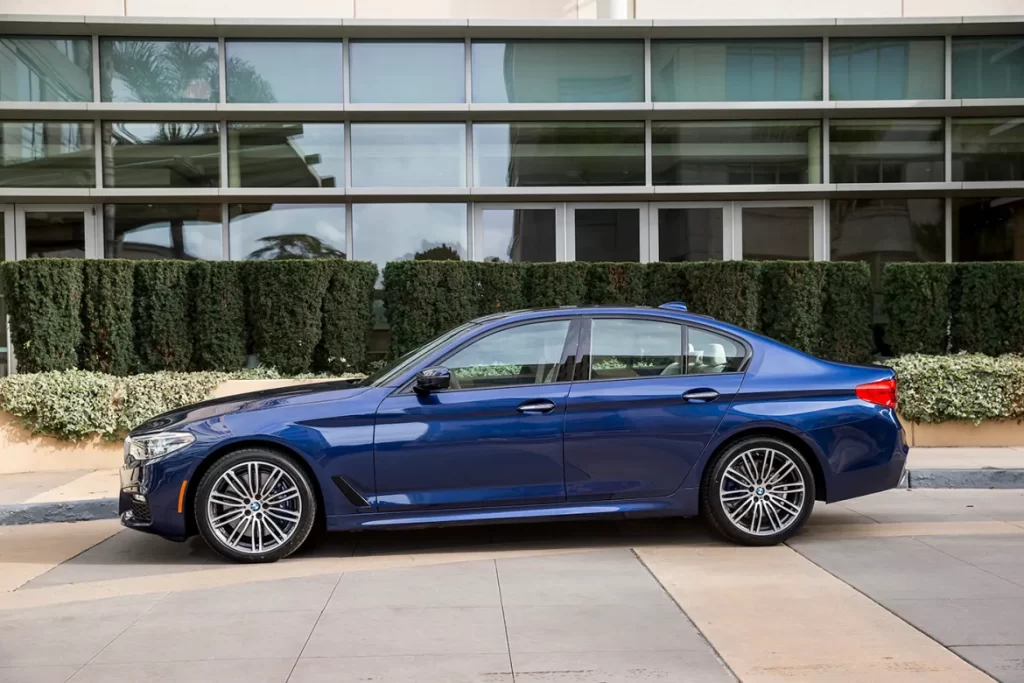 2017 BMW 540i
5-Passenger, 4-door premium performance sedan
Base price: $57,535 (includes destination)
Price as tested: $82,610 (includes destination)
Standard features: 18″ double spoke alloy wheels with all-season tires, All LED lighting, Sport leather steering wheel, Alarm system, Moonroof, Power sport seats with adjustable lumbar support, Fineline wood trim, Automatic climate control, Navigation with real time traffic information, Daytime running lights.
Major options: Nappa leather surfaces, Cold weather package, Driver Assistance packages, Dynamic handling package, Luxury seating package, M Sport package, Premium package, Remote control parking, Bowers & Wilkins sound system.
Engine: 3.0L TwinPower Turbo Inline 6-cylinder
Transmission: ZF 8-speed automatic with paddle shifters and navigation assisted shifting
0-60: 4.7 seconds (with xDrive)
Top Speed: 155 mph (electronically limited)
EPA MPG: 20 City, 30 hwy, 24 combined