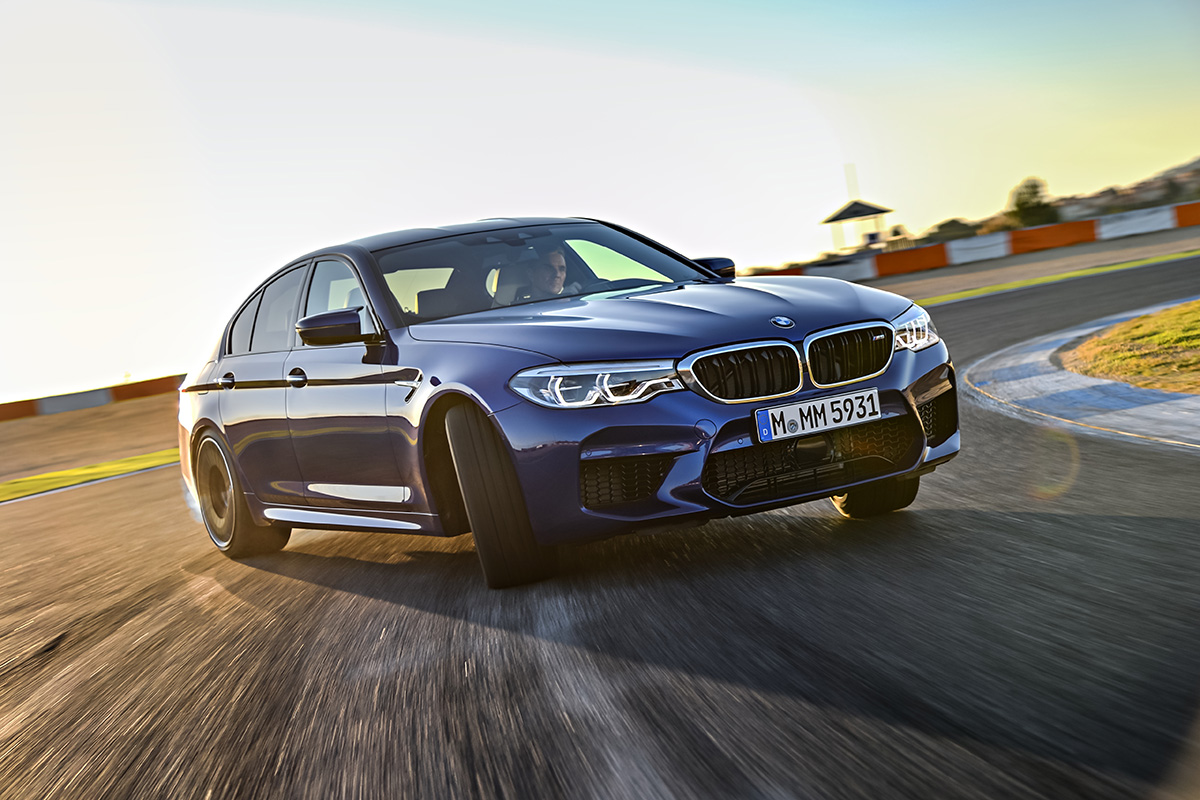 Power. Brutal, endless, heart-stopping power. It's there in the new BMW M5 ready to be summoned by your right foot like a hound from Hades.
This car is so powerful it not only begs you to break the laws of man, but also alter the laws of physics – bending time and space to your will. With four wheels clawing at the pavement, the M5 goes around the track in an otherworldly manner. This big, heavy, sedan is not only quick in a straight line (Car and Driver managed to get from 0 to 60 mph in just 2.8 seconds), it corners. It really corners. Jesus, it corners. How BMW manages to get more than two tons of steel, carbon fiber, aluminum, glass, leather, and chrome to turn like this is beyond me. I know it has something to do with torque vectoring, double-wishbones, x-bracing, and other extraordinary acts of engineering, but it feels like magic.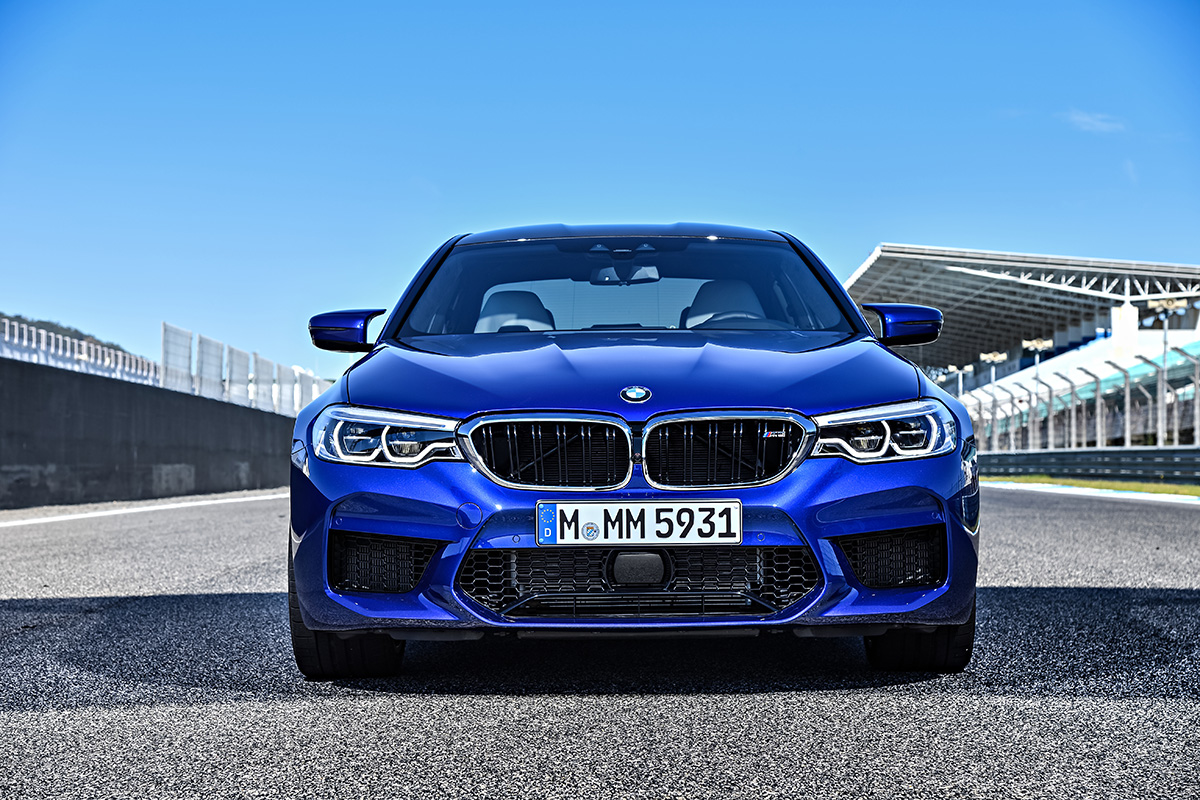 I was able to experience the sophisticated brutality of the M5 first hand in the relative safety of the controlled environment that is the BMW Performance Center West at the Thermal Club, just outside of Palm Springs, California. I say relative safety because anytime you unleash 600 horsepower and eclipse 125 miles per hour, there is some risk involved, even if you're being led around the track by 2018 12-hours of Sebring podium finisher, Bill Auberlen.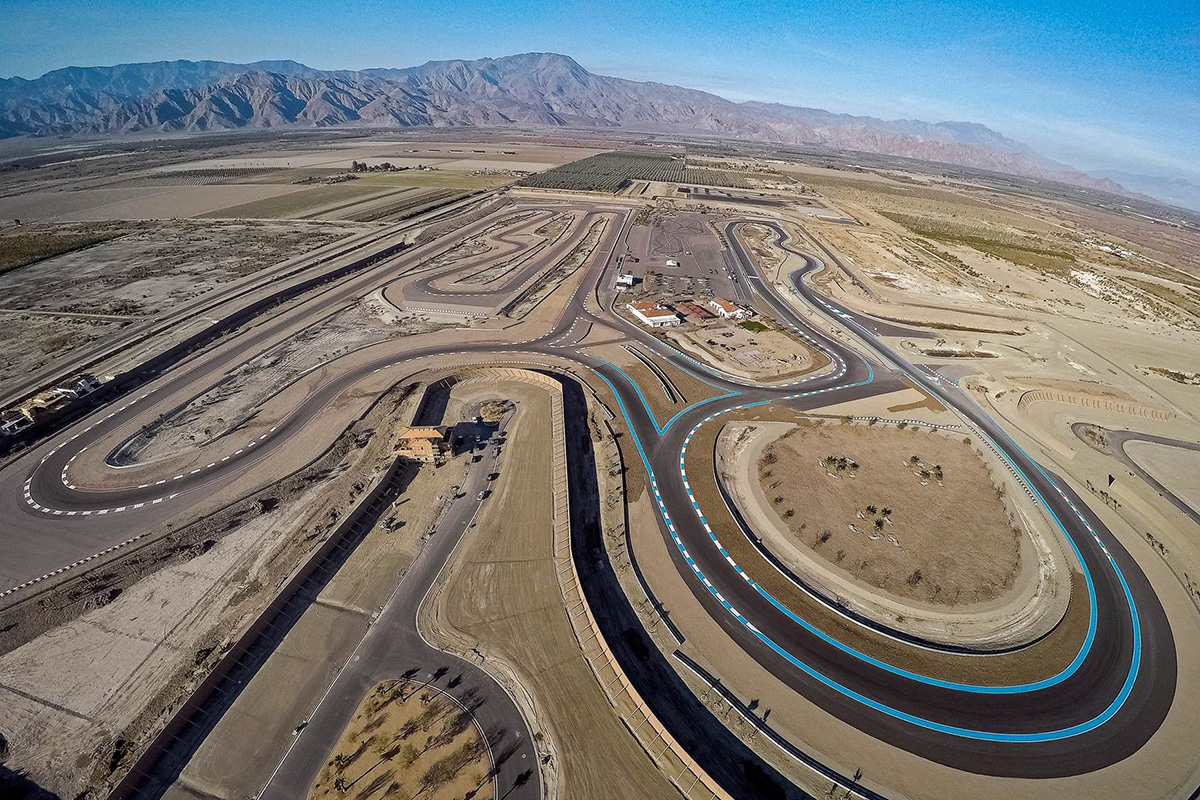 I've followed Bill on a number of these drives, at Laguna Seca in the M2, Circuit of the America's in the X6M, and Monticello Motor Club in the 7 Series. No matter what or where he's driving, he's fast never putting a wheel wrong and always showing me the perfect line (which is harder to follow than you'd imagine). Ostensibly, we drive high performance cars on tracks in order to evaluate them at their limits, driving in ways that would earn me several nights of free room and board in the local lockup were I to attempt such feats on public roads. It's good policy and a hell of a lot of fun. But it's also serious business. I've seen an over enthusiastic writer with an Andretti complex come into a corner hot, miss the apex, and end up shortening the overall length of a $120,000 test car by a foot or so after slamming into a wall. Even with adult supervision, that was a very real possibility here.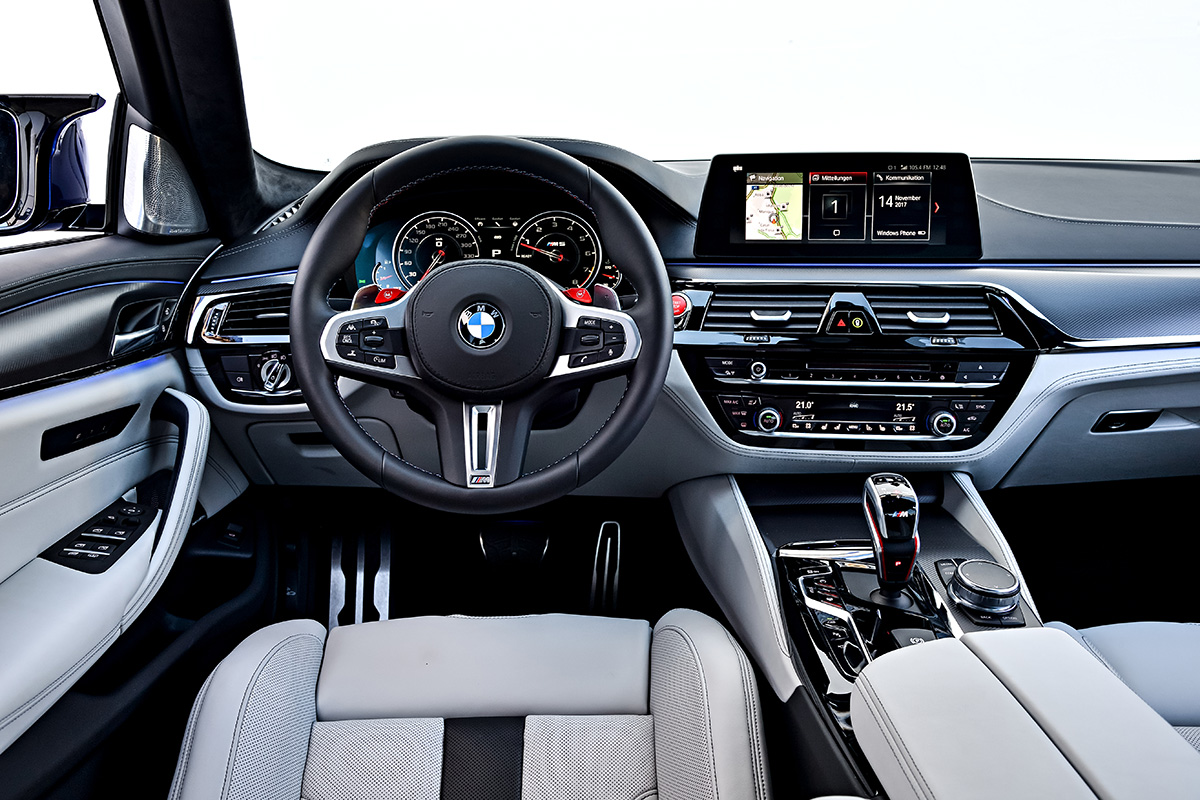 I slid behind the wheel of the Marina Blue Metallic sedan into the deeply bolstered driver's seat and adjusted it, the steering wheel, and mirrors to ensure I was ready to control this beast as best I could. My left left leg had a bit of bend as I braced my foot on the dead pedal. With my arms straight, my wrists reached just past the top of the leather wrapped M Performance steering wheel giving me proper leverage at speed. Once settled in, Bill keyed his walkie-talkie and gave me the cue to fire up my M5. The V8 rumbled deliciously to life, its sound surprisingly subtle with twin turbos muting its output and the dual-mode exhaust in standard mode. Bill's voice crackled over the radio a second time with instructions to "press the red M2 button on the upper right of your steering wheel." This engaged a preprogrammed mid-level performance mode that opened up the exhaust and loosened some of the electronic nannies while still keeping all-wheel drive engaged. I wouldn't be driving this car with traction control fully off, and I was okay with that.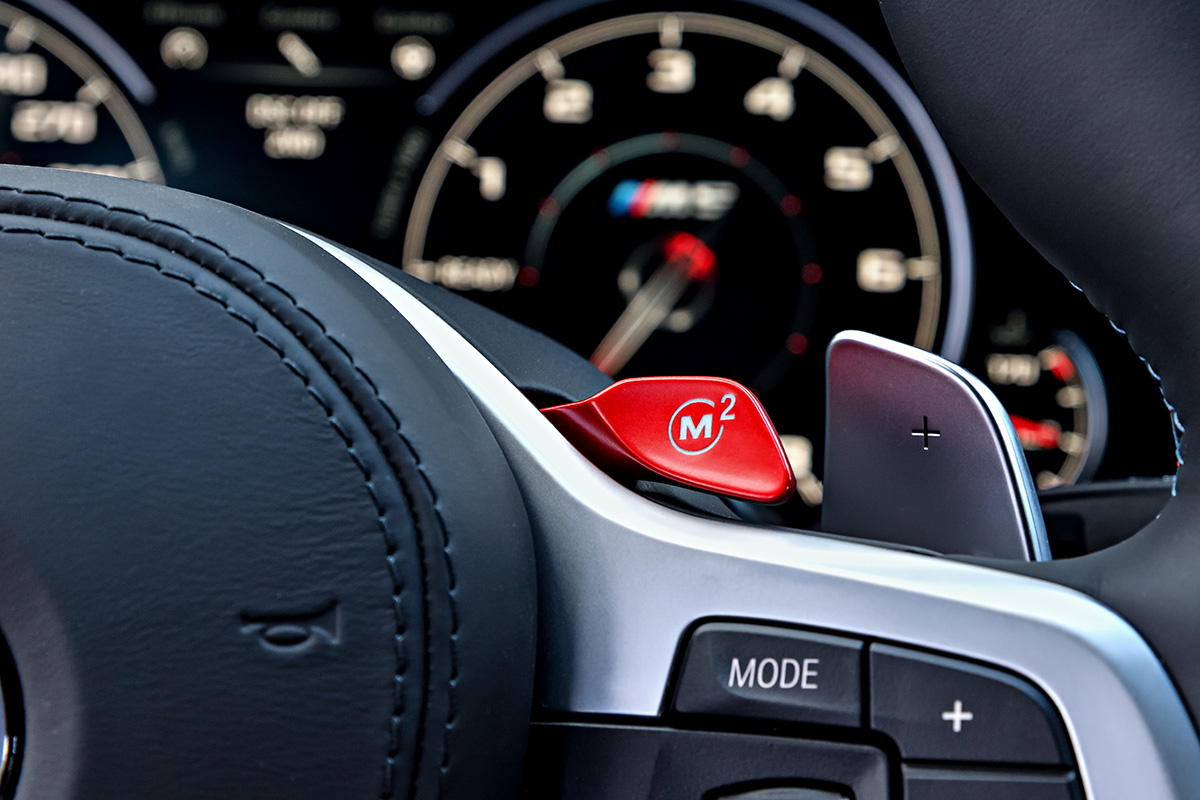 Our out lap was a moderate one, Bill explaining the course, the braking zones and turn in points, the apexes and exits to set you up for the next corner. The South Palm Circuit at Thermal (one of three tracks at the facility) is tight – 10 turns in just 1.8 miles. The long back straight is just 1/4 mile long and ends in a fairly tight left-hander, so while this car is capable of exceeding 180 miles per hour with the speed limiter turned off, I wouldn't be reaching anywhere near that on this track.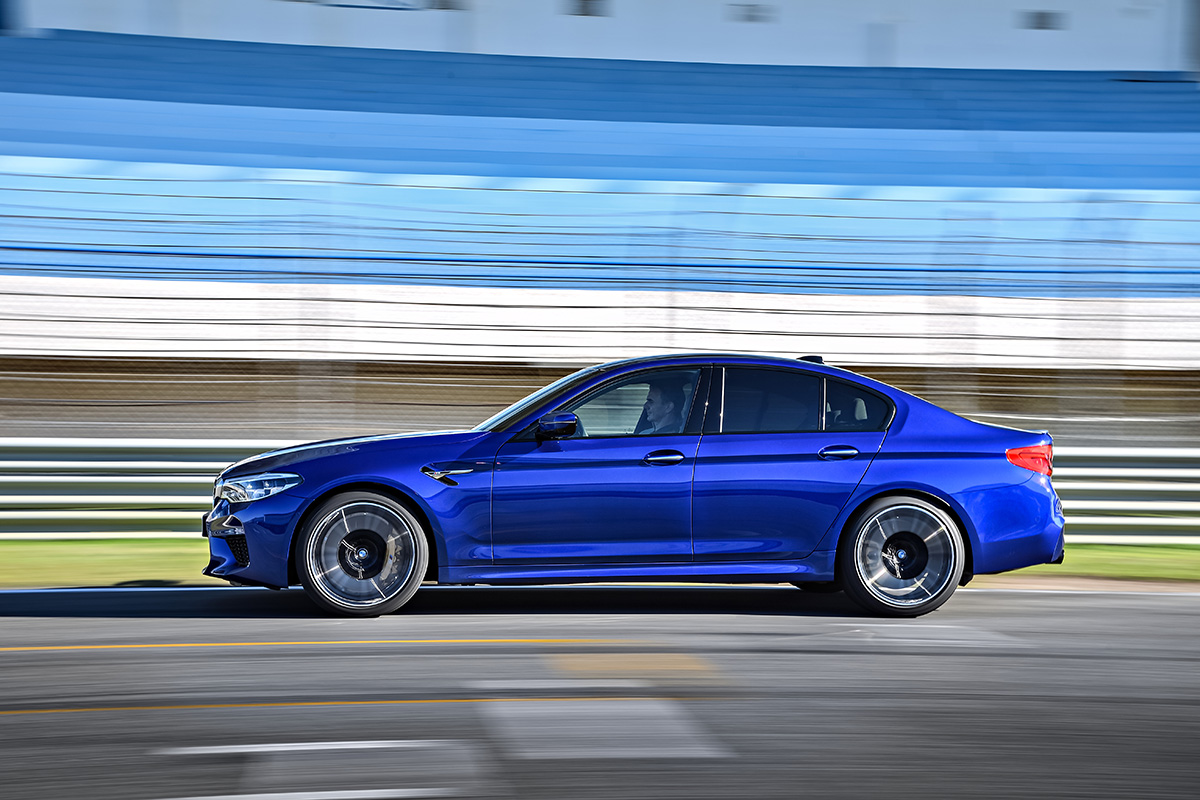 Coming out of turn ten Bill picked up the pace. Allowing the 8-speed automatic transmission to shift itself so I could concentrate on the line, I buried my right foot into the throttle and felt a rush of acceleration that rivaled that of the McLaren and Ferrari I had driven a few years ago which is bonkers because this supercar is a four-door sedan you can drive everyday. Barreling into the first corner at a little over 100 miles per hour, I stomped on the brake pedal calling on the optional M Performance 6-piston calipers to clamp down on the 15.5-inch carbon ceramic rotors up front. The bite was immediate and even with full pressure on the brakes, the car tracked straight with very little wiggle. Reaching a comfortable turn in speed I lifted off the brake allowing the car to balance and then began my turn in.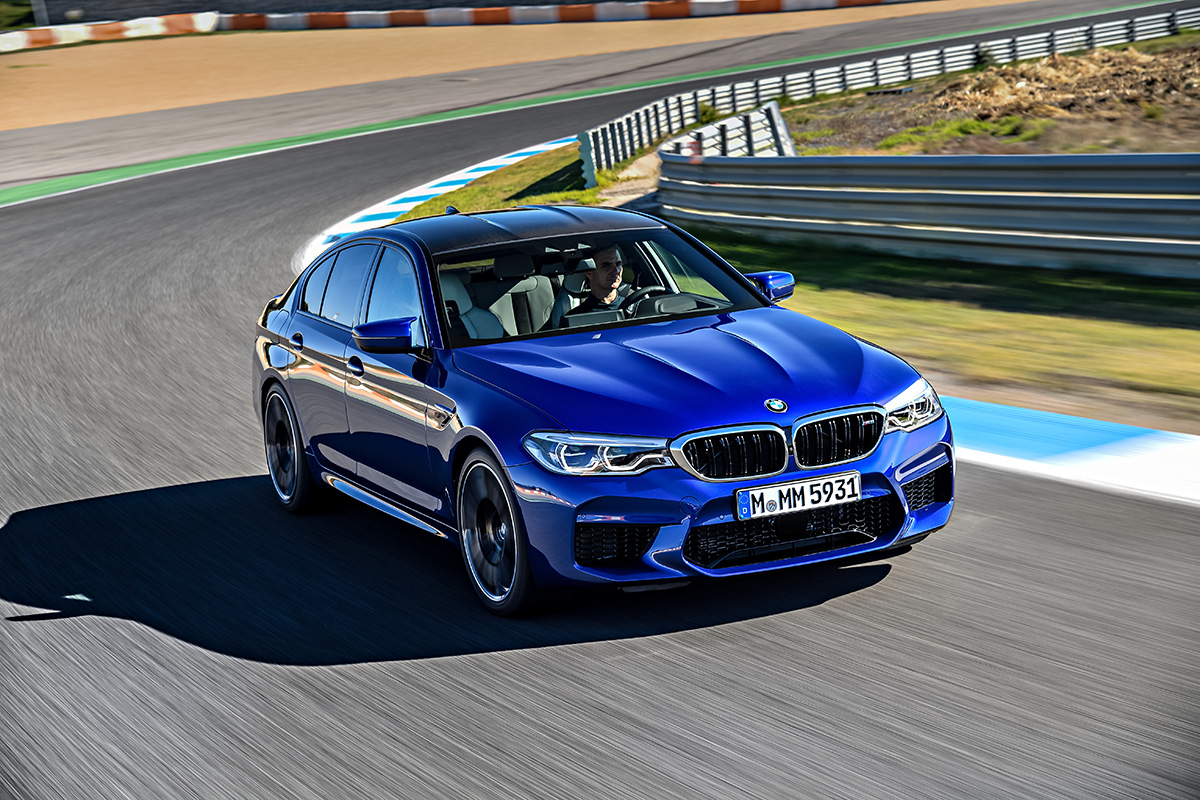 Steering has been a weakness in recent BMWs (and many other performance cars) thanks to the adoption electric power assist units. These have a tendency to provide a little more isolation from the road the road than I like. So while turn in and on center feel might be fine, I don't get much feedback through the wheel. The good news with the latest generation of the M5 is, while not perfect, it's a whole lot better. The steering effort in performance mode feels right and when you're muscling through tighter corners at speed, you can definitely feel the car react to even the slightest inputs. As I unwound the car from the tight left-hand turn I felt the car's weight shift to the rear as I applied the power – most of it being channeled to the rear wheels thanks to xDrive's torque vectoring that makes sure the power is where you need it most. It drifted predictably across the track to the far rumble strips and began rocketing down the longest stretch eclipsing 125 miles an hour before I had to get on the brakes hard again for the double apex left-hander awaiting at its far end.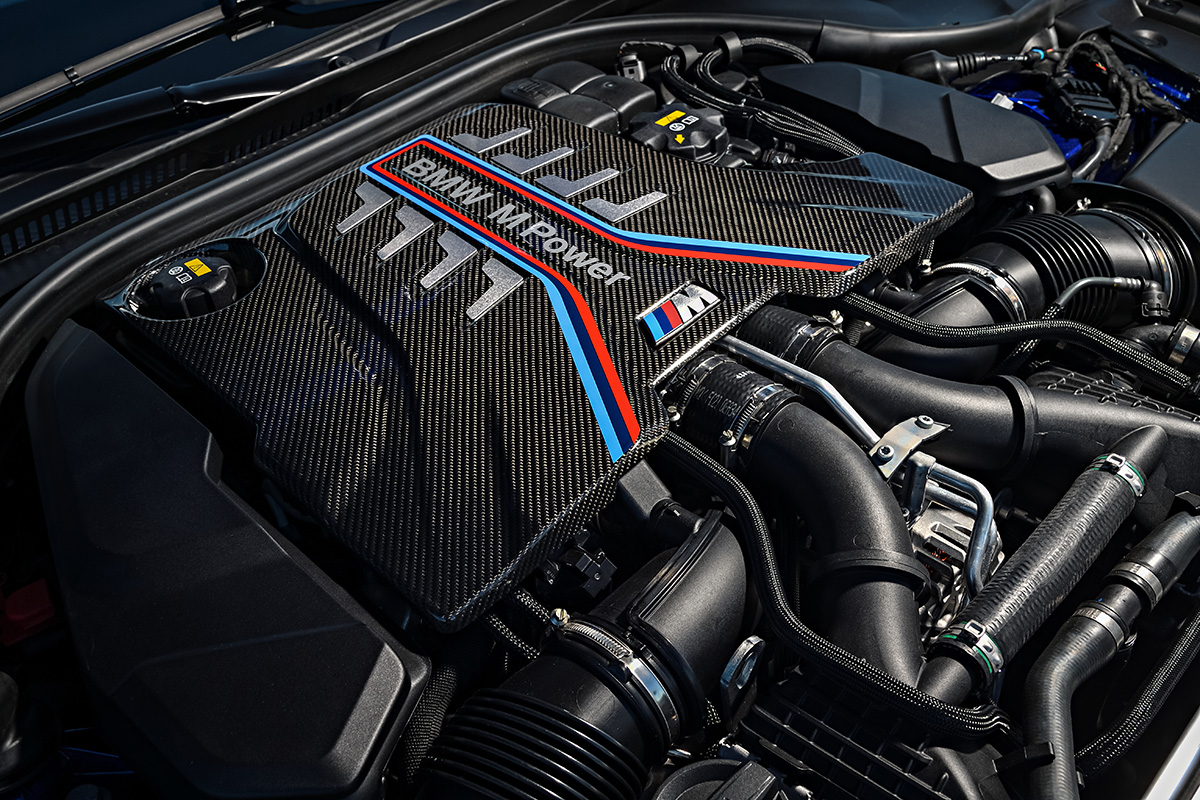 After six laps around the track, trying (and mostly succeeding) to stay in Bill's line, one thing became abundantly clear, this is a great track car. But unlike most great track cars, it's an even better real-world car. If you want to drive it in rush hour traffic, it will rumble along with all the docility of a mature golden retriever. The nicely bolstered, heated and ventilated leather seats will coddle you with their optional massage function and the adaptive cruise, forward collision warning, lane keep assist, and other technologies will guide and connect you to the rest of the world and everything in it. Head out to your favorite backroad, turn all the nannies off, and it can be properly thrashed and enjoyed without coming anywhere close to its limits.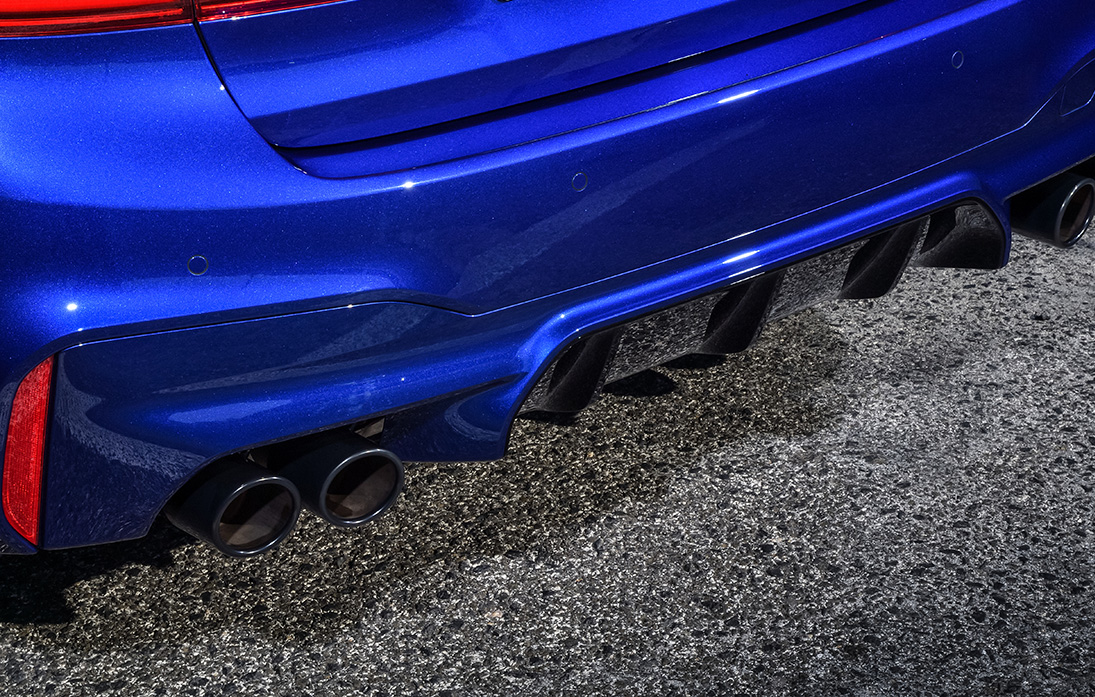 We live in amazing times. For those with bank accounts stuffed with cash and a thirst for power, you can put cars in your garage that would have been unfathomable a mere 15 to 20 years ago. The 2018 BMW M5 is one of those cars. And I'm glad I've lived long enough to drive it.
2018 BMW M5
Four-door, five-passenger, high performance, all-wheel-drive sedan
Base price: $102,600
Price as tested: $129,725
Optional equipment: Merino leather seats ($3,500), Driver Assist Plus Package which includes adaptive cruise, lane keep assist, traffic jam assistant, and cross traffic alert ($1,700), Executive Package includes soft close doors, power sunshade, front ventilated seats, heated front and rear seats, massaging front seats, four-zone climate control, parking assistant, wireless charging, wifi hotspot, surround view cameras, active park distance control ($4,000), 20-inch M alloy wheels ($1,300) M carbon ceramic brakes ($8,500), Bower & Wilkins sound system ($3,400), M Driver's Package ($2,500), Destination ($995), Gas-guzzler tax ($1,000)
Engine: 4.4L twin-turbocharged V8 with direct fuel injection
Transmission: 8-speed automatic transmission with steering wheel mounted paddle shifters connected to xDrive all-wheel drive with torque vectoring and locking differential
Output: 600 hp @ 5,700 RPM
Torque: 553 lb.-ft. @ 1,800 – 5,700 RPM
Curb weight: 4,370 lbs.
0-60 MPH: 2.8 seconds
Top speed: 189 MPH with M Driver's Package (electronically limited)
EPA MPG: 15 city, 21 highway, 17 combined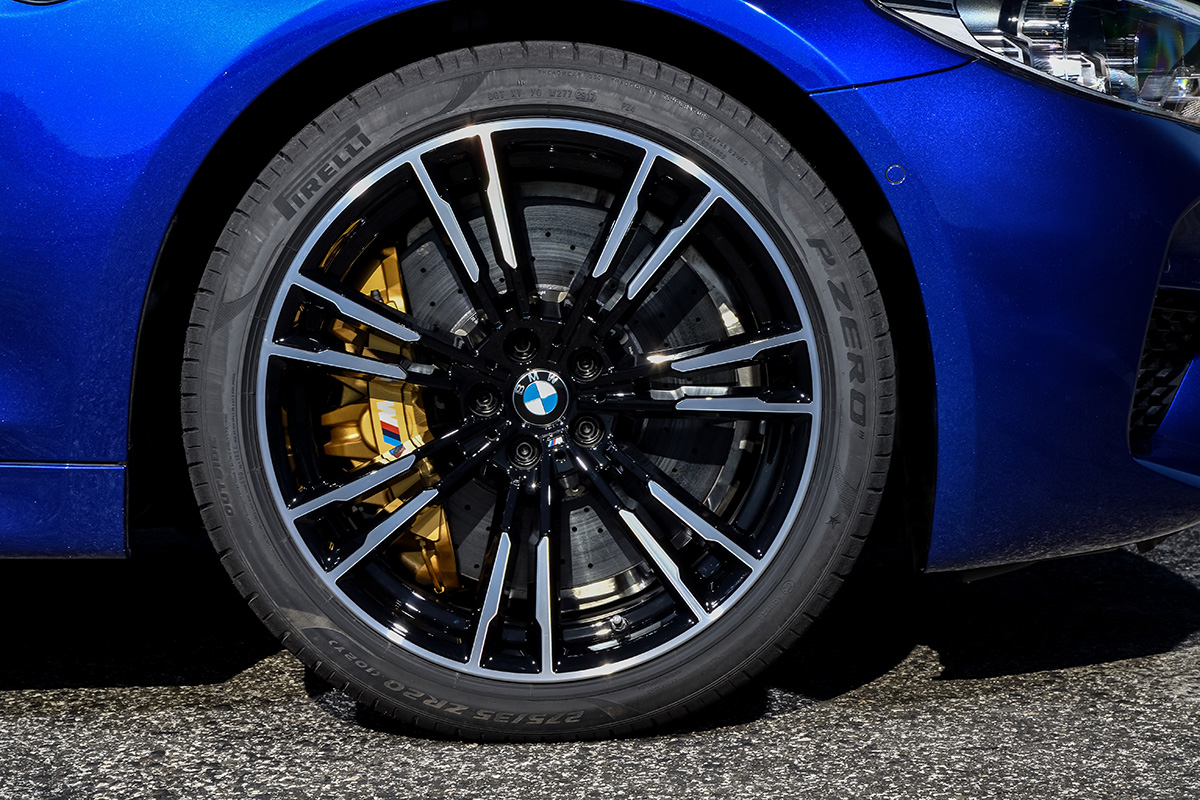 While BMW provided the vehicle and paid for travel expenses, the opinions in this post are 100% hours