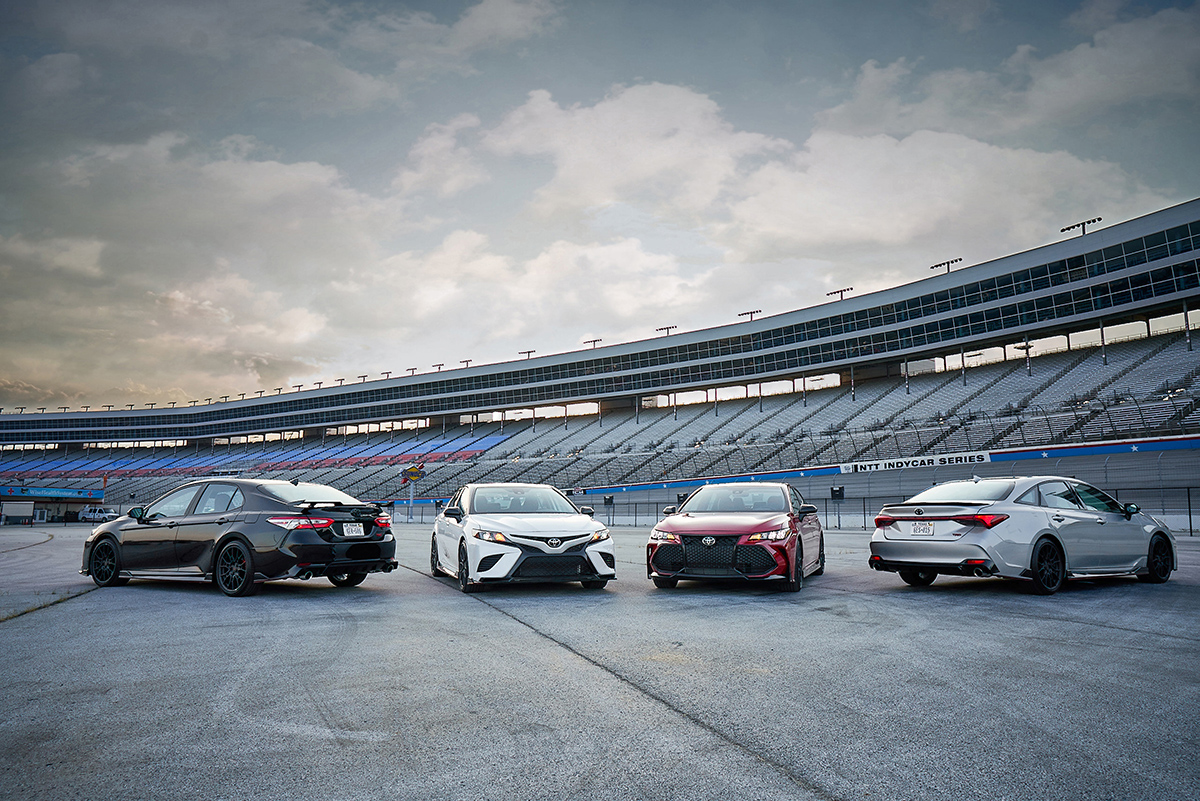 Even with Toyota's long history of building winning racers and fun-to-drive performance cars like the 86 and new Supra (more to come very soon on that front), most people aren't likely to use the word "exciting" to describe the company's two biggest sedans, Camry and Avalon. After spending a day at Texas Motor Speedway driving versions of those normally staid sedans heavily massaged by Toyota Racing Development (TRD) engineers, I'm still not sure I'd go so far as to call them exciting. They are, however, surprisingly more enjoyable than their unadorned siblings.
Not to be confused with BMW M, Mercedes AMG, or Lexus F models, TRD Toyotas are not trackable street cars, though we did play with them on an autocross course on the infield of the speedway. Toyota doesn't add more horsepower to its TRD street cars. Enhancements come in the form of upgrades to the chassis, suspension, brakes, exhaust, wheels, tires, and interior to tune the cars for more spirited and sporty street driving.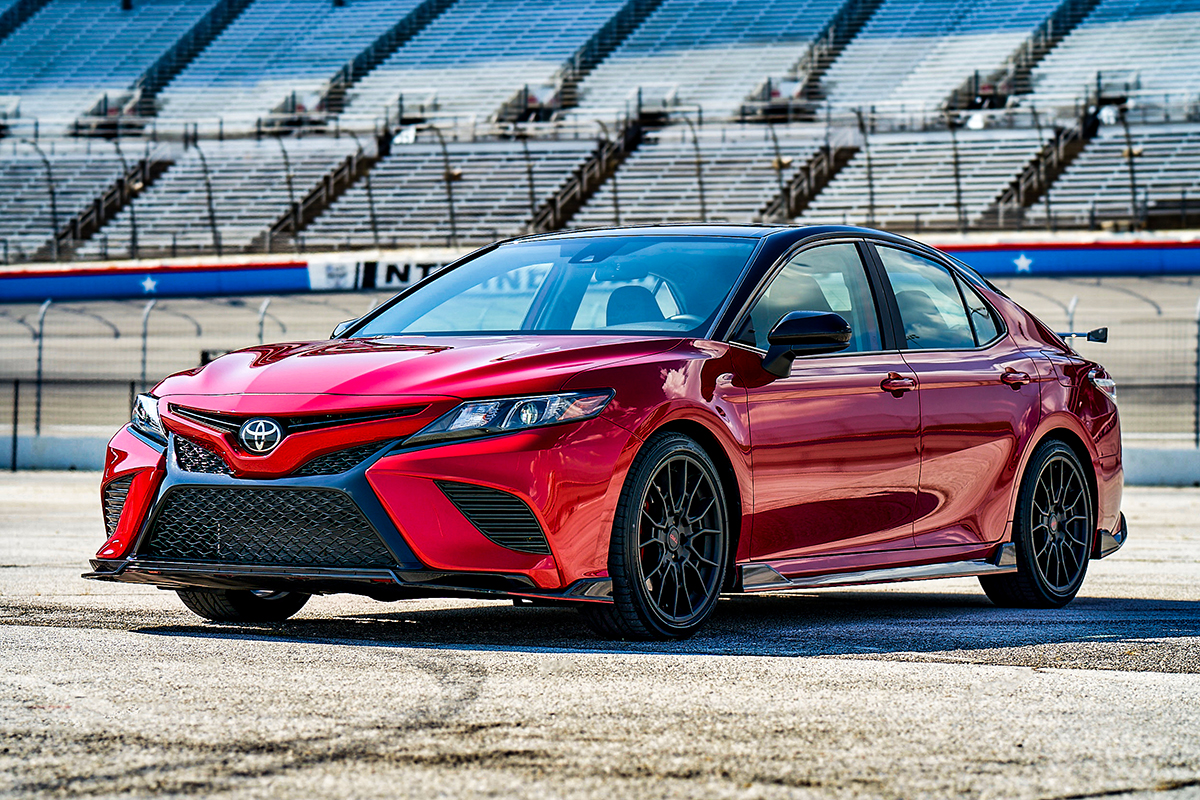 The transformation of the Camry and Avalon begin under the car with beefed up cross-bracing for the chassis. This increases torsional rigidity making it easier to provide a precise and consistent suspension tune. The suspension on both cars is made more aggressive with specially selected springs and shocks. Lowering each car more than half and inch, the damper stiffness is increased 10% up front and 50% in back. For the Camry, Toyota replaced the hollow anti-sway bars with 27mm solid units. All told the changes increase roll stiffness 44% in the front and 67% in the rear. What this means in the car corners flatter and thanks to the addition of active cornering assist – a system that applies light brake pressure to the inside front wheel during hard cornering – understeer typically found in front wheel drive sedans is barely even a thing.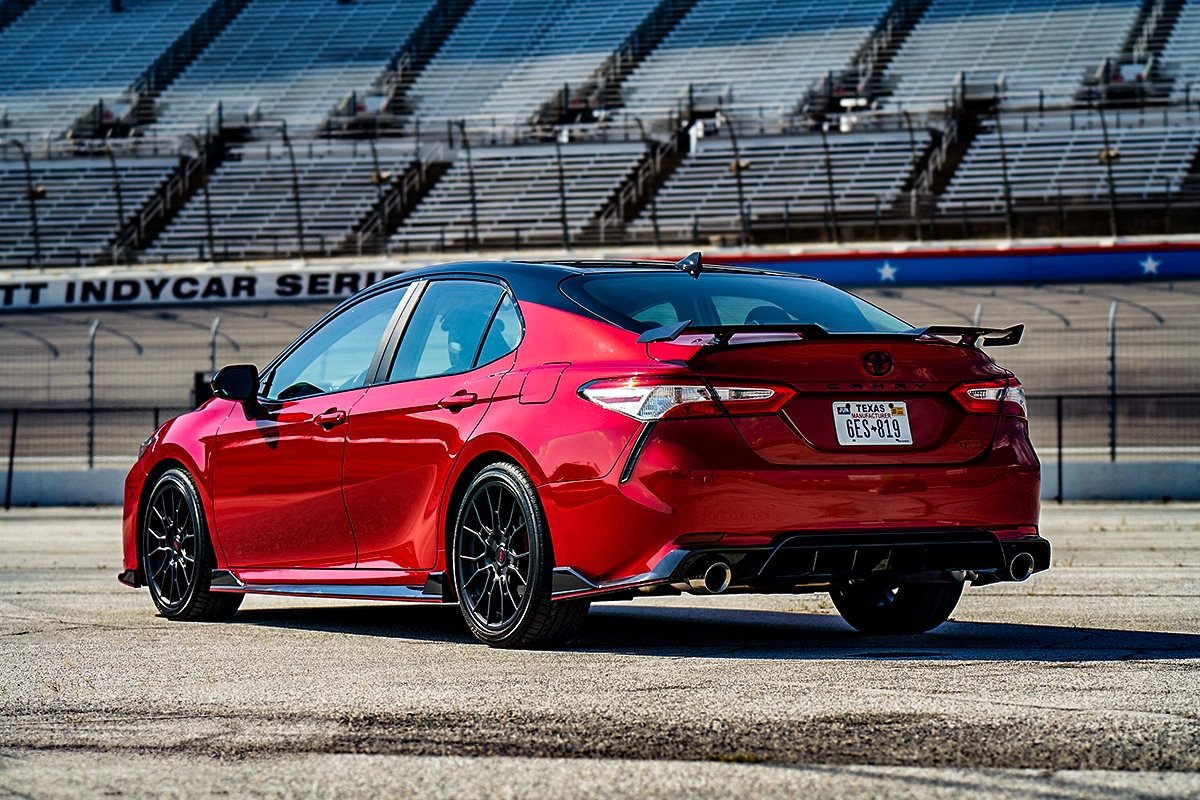 With larger, dual-piston front brake rotors (12.9-inches versus 12.0-inch single-piston units), wider, lighter wheels, and sportier rubber at all four corners, the Camry and Avalon TRD stop more quickly and have much more grip in the corners.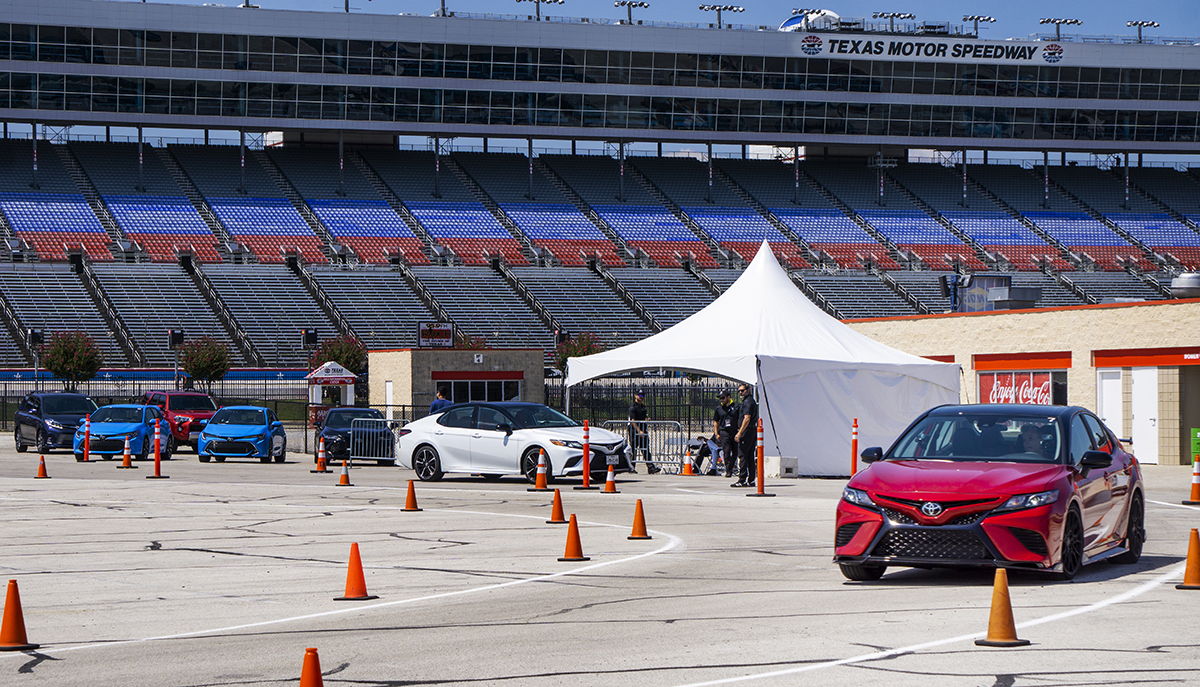 I got to test all this out on one of the larger, faster autocross courses I've driven and can say for certain that both sedans offer greatly improved handling. The Camry takes especially well to its TRDification. Part of that may be that my test car was equipped with its optional summer performance tires which on the 103ºF day clung to the pavement like a sot to his bottle. More likely it's the shorter wheelbase and fewer pounds carried on Camry's TNGA platform. The car turns well, even rotating nicely through some of the the twisty bits. The upgraded brakes did their job consistently and without fading, an achievement given how hard we all were pushing the car and the ambient temperature.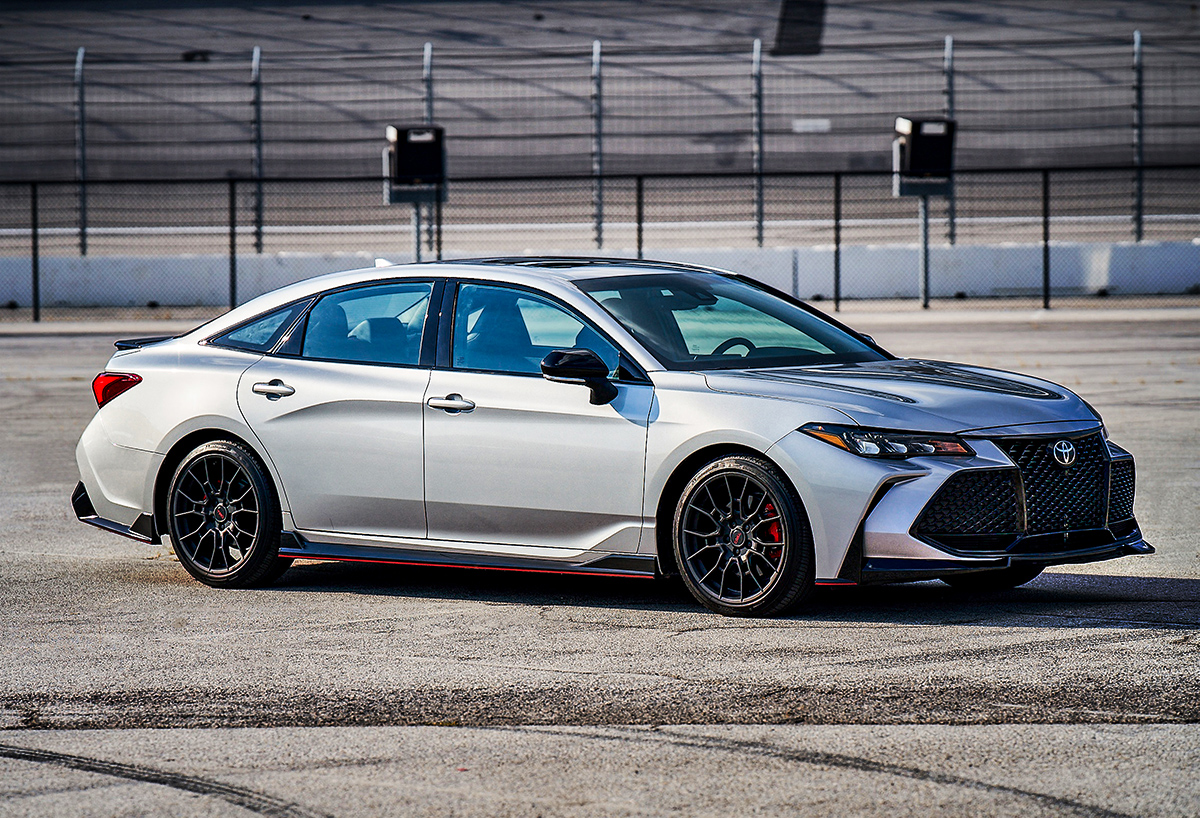 Avalon, on the other hand, was prone to plowing if you went into corners a little too hot. Not surprising given it was wearing all-season radials and it's just a bigger car overall. On the street is where Avalon TRD was much more comfortable, balancing the comfort its famous for with a driving dynamic that's just a little more engaging.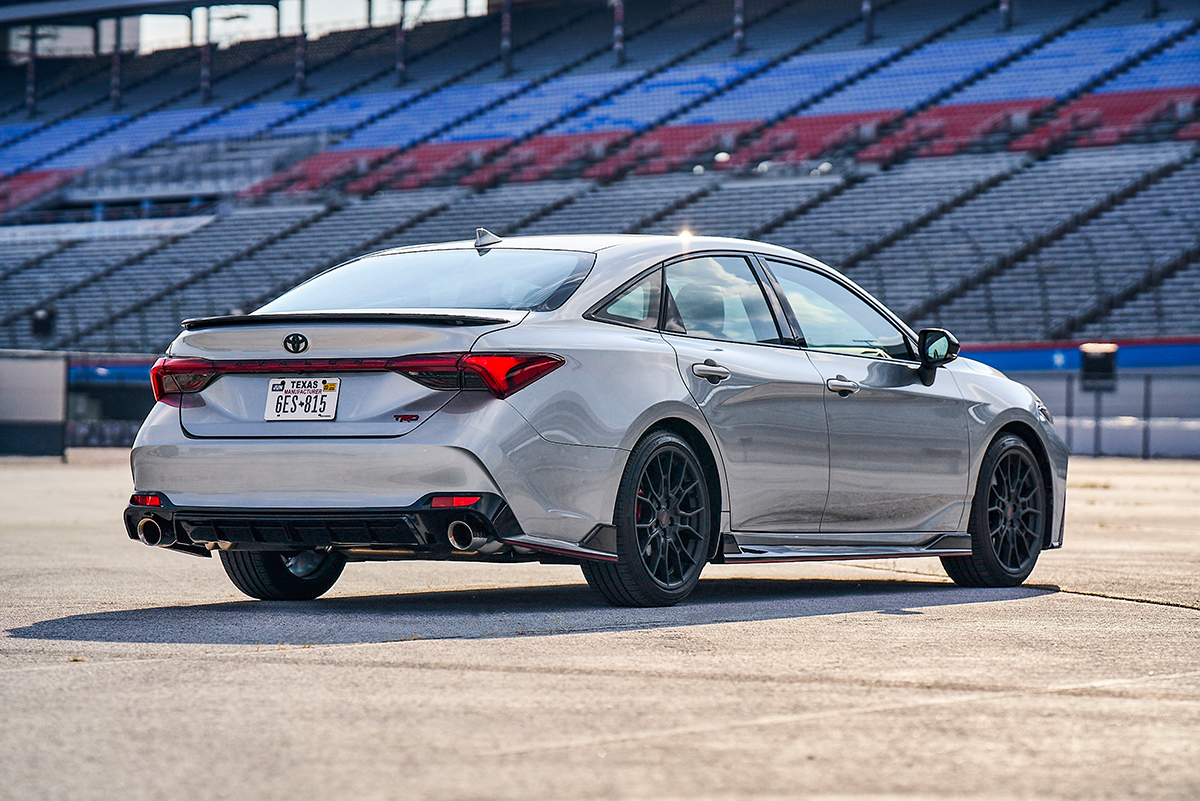 As I said, neither car receives more horsepower out of Toyota's 3.5-liter naturally aspirated V6, but that's okay. I mean the thing makes 301 horsepower and 267 pound-feet of torque. The 8-speed transmission shifts quickly enough, especially when you pull the lever to the left and engage sport mode. While not heart-pounding, the power is plentiful, and both cars sound the part thanks to the TRD-engineered catback dual exhaust. There's a nice rumble at idle and when you pull away, the growl is noticeable. Not something you'd expect from either a Camry or Avalon.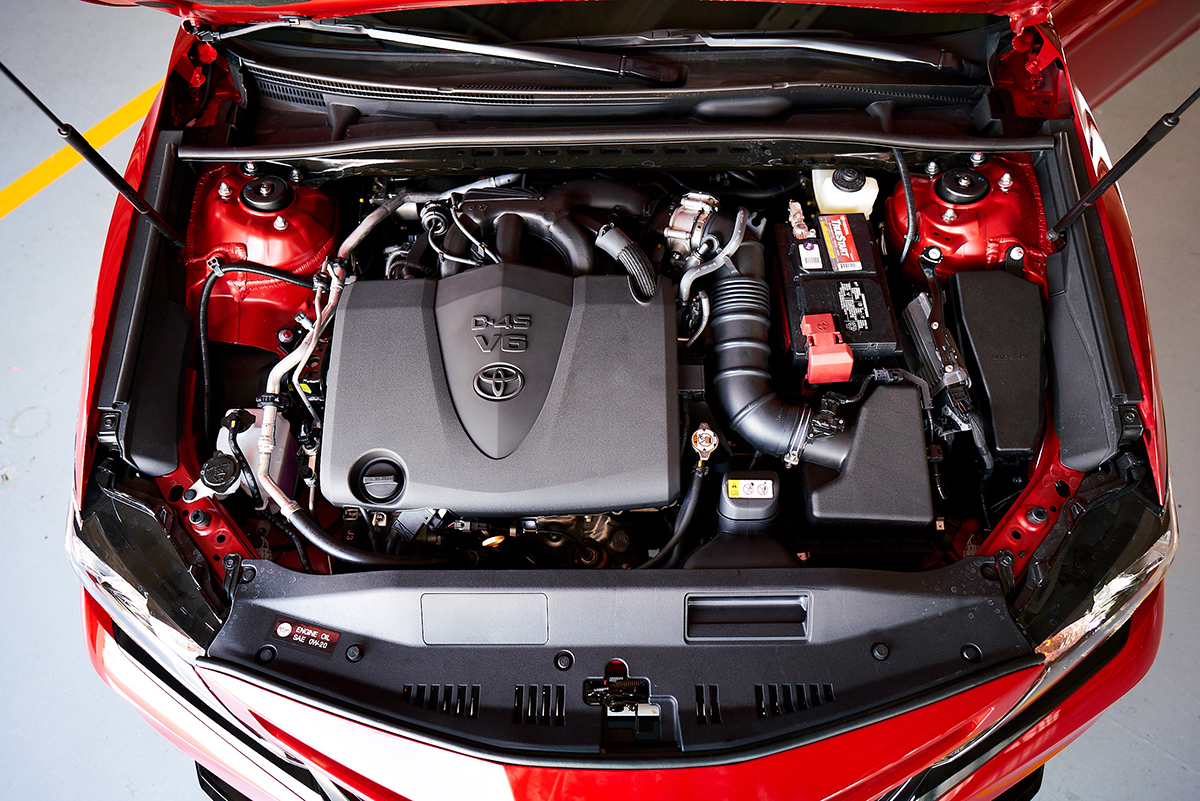 Nor would you expect a rear wing and front splitter on a Camry, but there they are. Avalon wear a more subtle deck lid lip, but still stands out from the standard model. The side skirts, blacked out grille, black wheels, black mirror caps, and black window trim complete the look of a car that's meant to be driven in a more spirited fashion. All this is mostly for show. Engineers on-site admitted that while Camry's wing provides some additional downforce, it's negligible at highway speeds.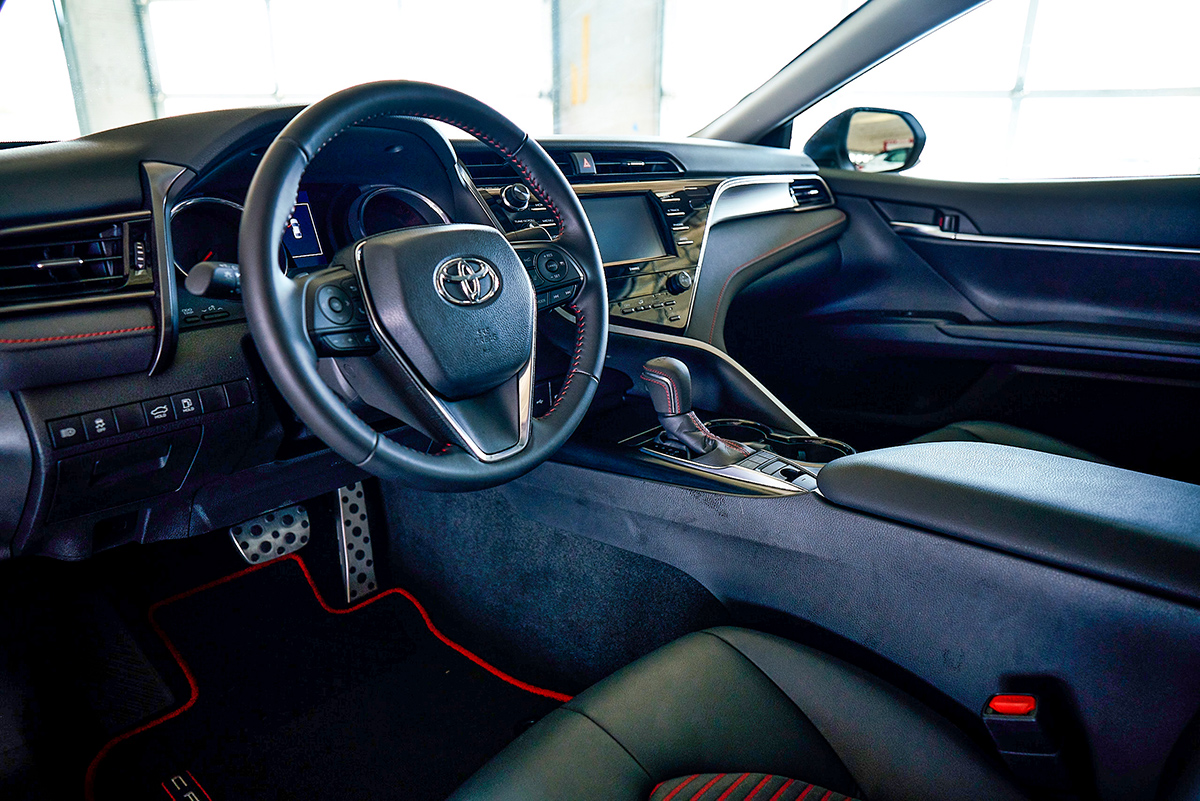 Inside both cars feature a special interior with black seating surfaces, red piping, and machined performance brake and accelerator pedals. The fat, leather-wrapped steering wheel with its red stitching feels just right for a performance car and the seats provide enough support for the type of driving you'll be doing in these cars without sacrificing comfort.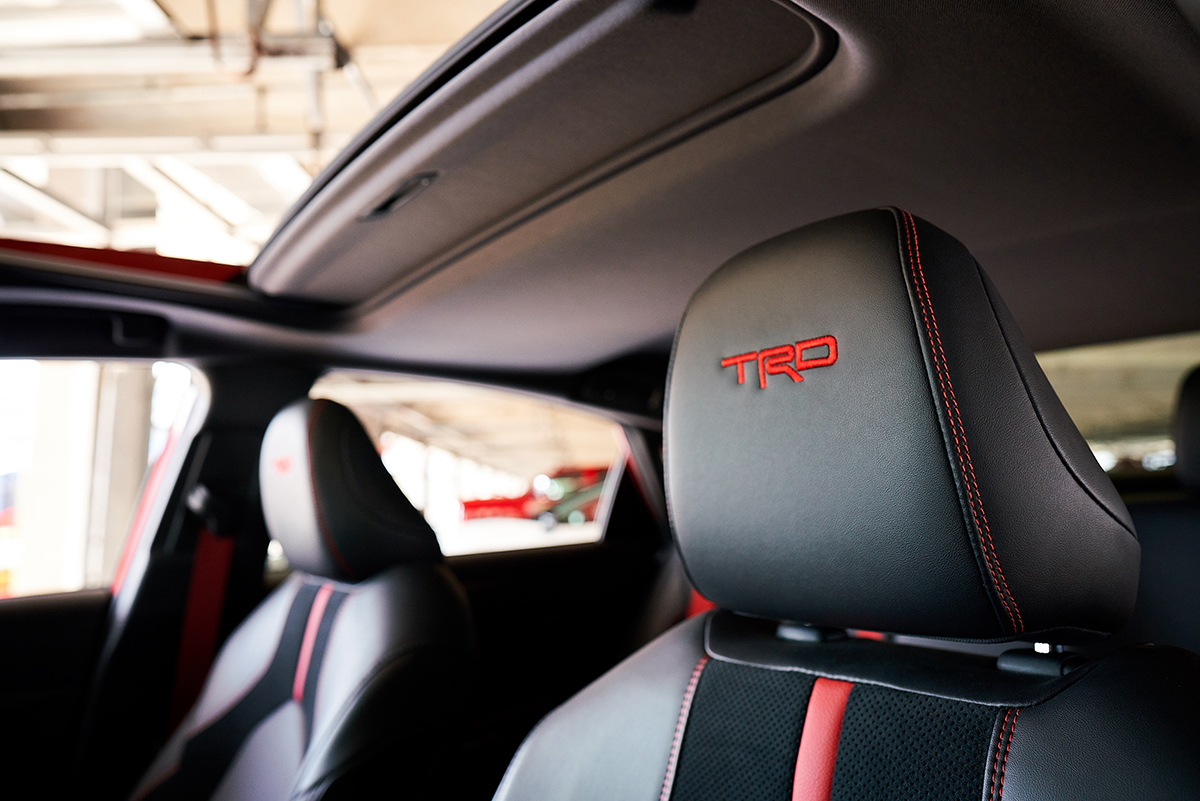 Camry TRD and Avalon TRD are on sale now priced below their top XLE trim levels. Camry TRD starts at $31,040 and the Avalon has an MSRP of $42,300.
Unlike the TRD programs for 4Runner and Tacoma that turn utilitarian vehicles into off-road monsters, the TRD Camry and Avalon have not become track stars. They're now sportier sedans that bring a bit more fun and engagement to two cars that have never really been either. A lot of people I've talked to have wondered why Toyota would bother to make sportier versions of these two traditionally mild-mannered sedans. If this helps sedans remain relevant as buyers increasingly flock to crossovers and SUVs, then why not?