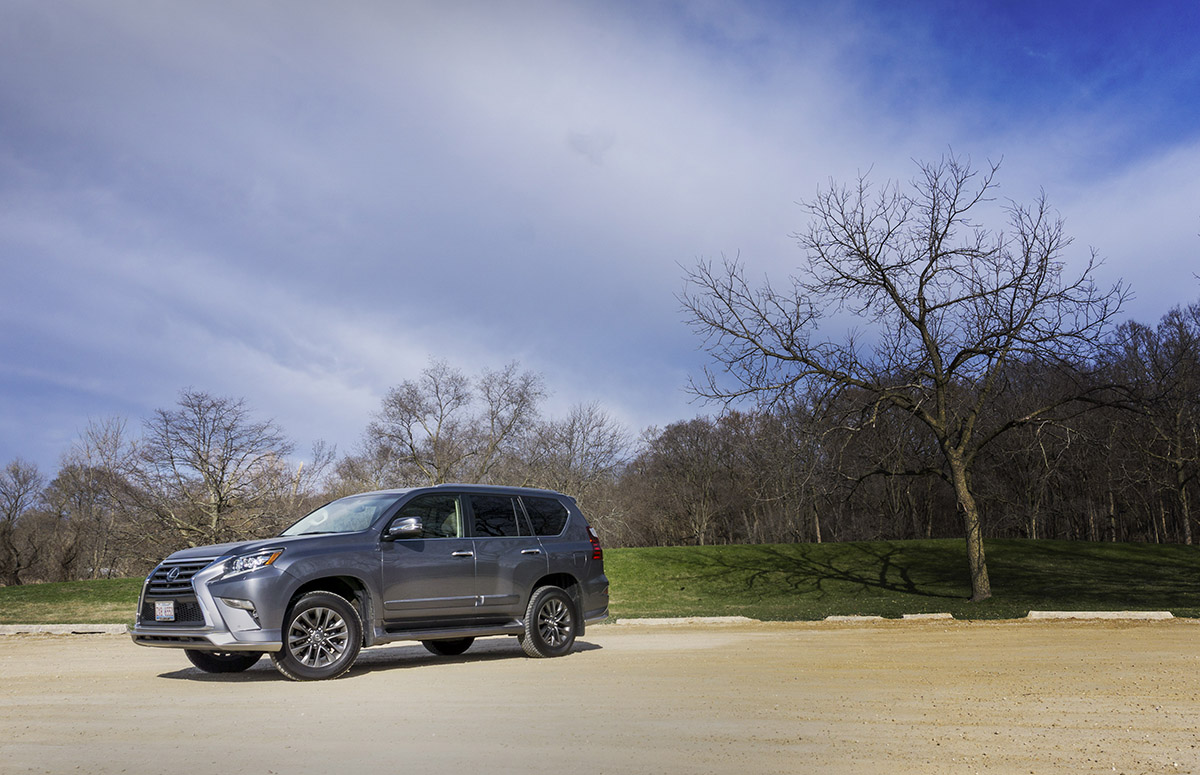 There are a lot of companies trying to pass crossovers off as SUVs these days, even the maker of this vehicle, the GX460. Head over to the Lexus website and you'll see the NX and RX positioned along the GX and LX under the heading "SUV." All are high-bodied with four-doors and the power going to all four wheels. So what's the difference?
In my world an SUV has four-wheel drive along with serious towing and/or off-road capabilities – think Navigator, Wrangler, Land Cruiser, Range Rover, and G-Wagen. Crossovers are basically lifted cars with all-wheel drive and are primarily designed to haul families around town and on vacation. They can tow a small trailer, but are basically glorified station wagons and used no differently than the the Oldsmobile Vista Cruiser my mom drove back in the late '60s. You wouldn't dare take an RX350 on a rugged mountain trail, but as our friends at TFL Truck demonstrated, you can conquer just about any terrain with the GX460.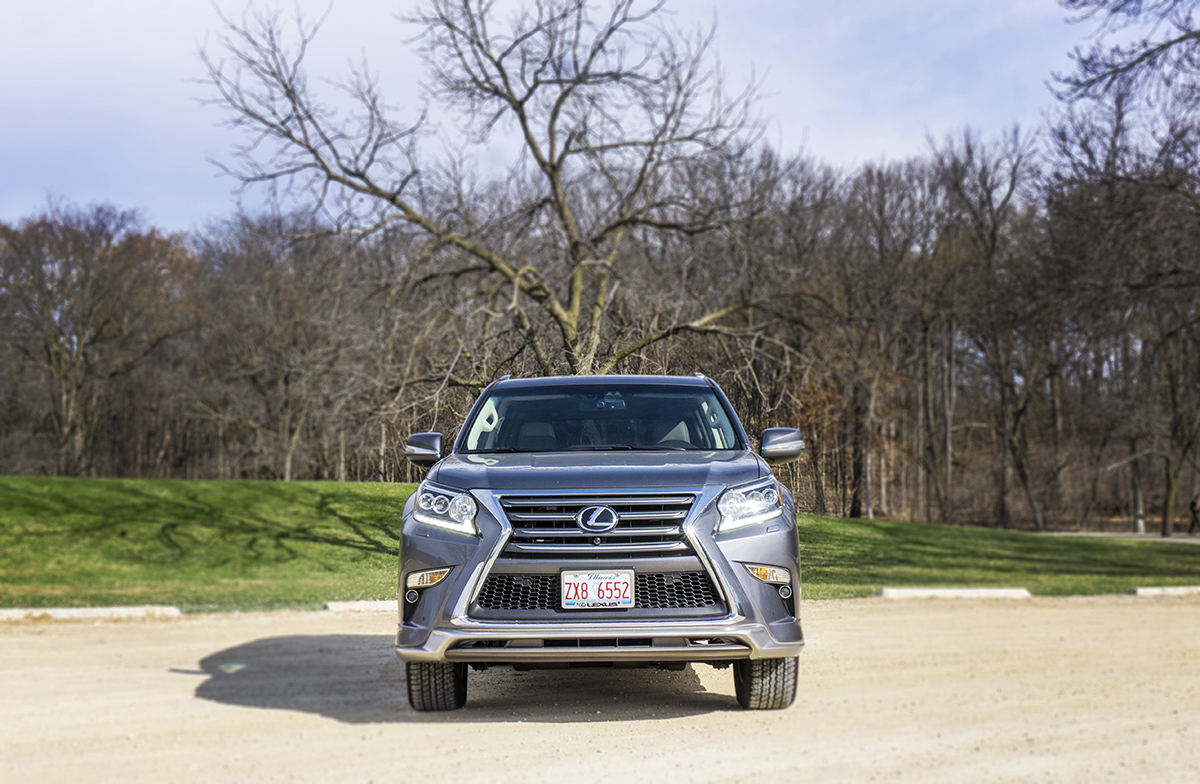 The GX460 is no pretender. It's a real SUV that can tow up to 6,500 pounds and has enough ground clearance to get you to a campground deep in the woods or up in the mountains. No, with its lower front fascia, integrated running boards, and rear bumper, I wouldn't suggest taking it on the Rubicon Trail. But, thanks to its 4.6-liter V8, two-speed transfer case, locking differential, and 18-inch mud and snow tires, it can handle any hard-scrabble Rocky Mountain fire road or rutted Northwoods two-track in any season.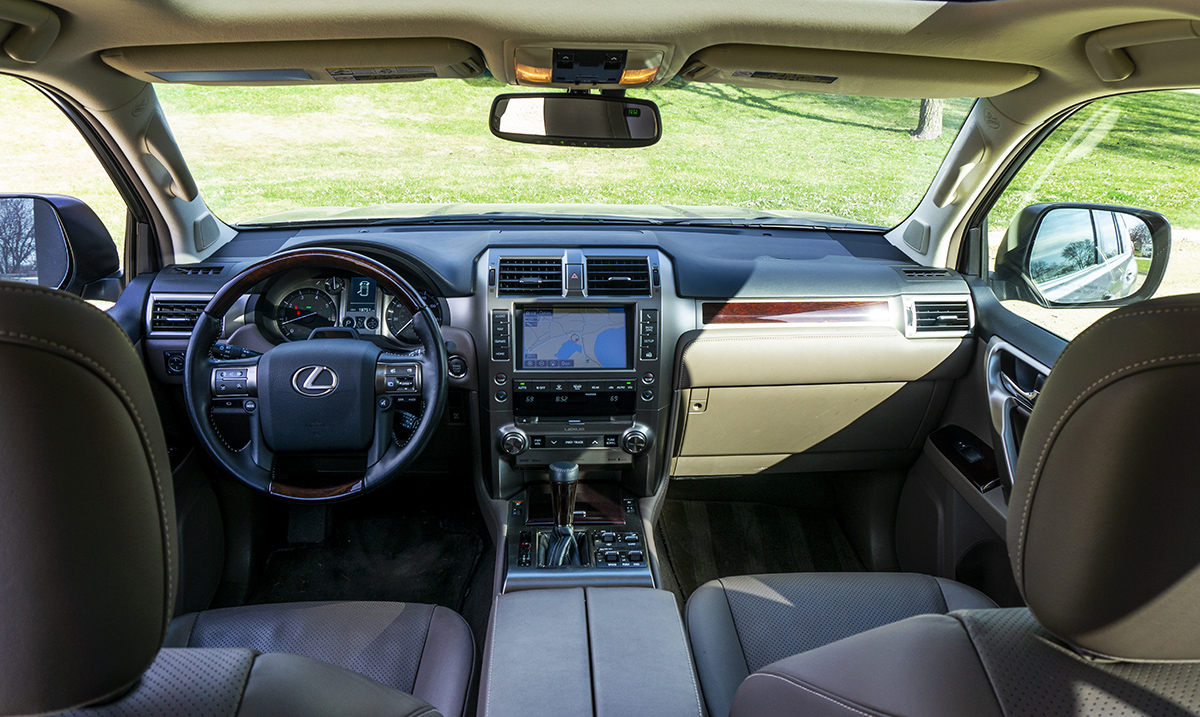 While it can go just about anywhere, inside the Lexus GX460 feels as warm and luxurious as New York's Lotos Club. There's so much wood, leather, and brushed metal finishes, you'd be forgiven if you feel like lighting up a Cuban cigar and pouring a snifter of brandy (but please don't.) All the amenities you'd expect to find in a modern luxury vehicle are here: heated and cooled Semi-Aniline leather seats, a heated steering wheel, automatic climate control, satellite radio, navigation, the Lexus App suite, and more. The Mark Levinson premium audio system continues to set the standard for clarity without hiss or distortion. The infotainment system is not the latest generation to find its way into a Lexus which is actually a positive. I prefer the touch-screen and button interface of the GX's infotainment system to the newer trackpad and joystick versions in the RX, LS, and LC.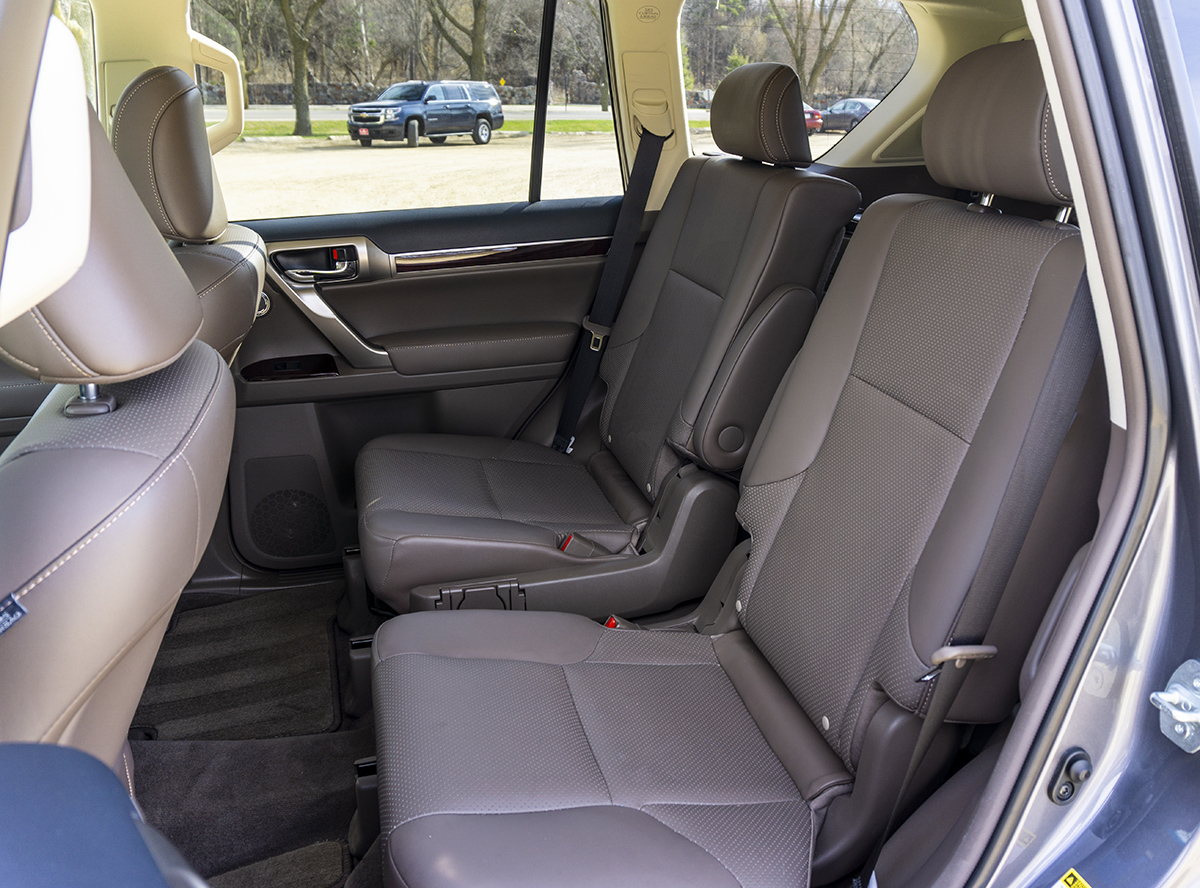 There are seven seats in the GX, but it's most comfortable if you only fill 5 (or four in our model which was equipped with captain's chairs in the second row). The third row can accommodate two bodies, just not those of normal size adults with just a little over 29 inches of legroom. If you find yourself needing room for seven passengers, you'll really want to move up to the LX or look somewhere else.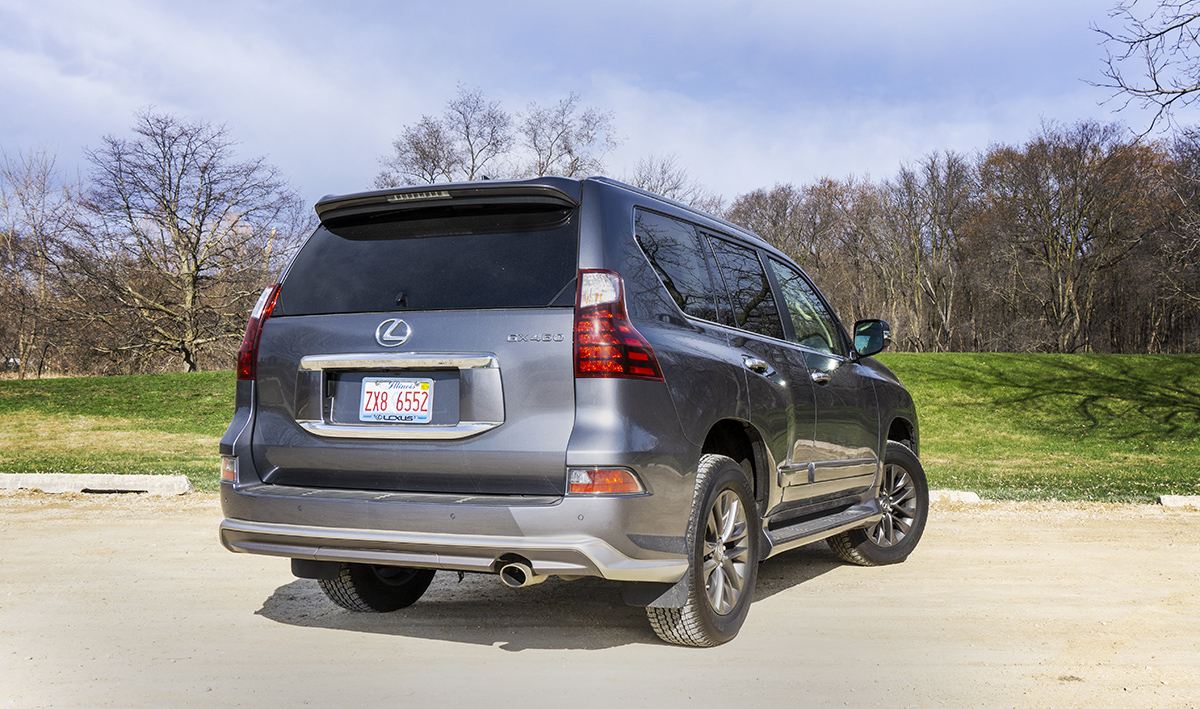 Driving the GX is confident, comfortable, and uninspiring (until you get it off-road). At 301 horsepower and 329 pound-feet of torque, the power is adequate. 0-60 comes up in just 7.8 seconds so merging onto a crowded interstate is drama free. Mileage, like performance, is decidedly average as well. You'll get around 15 miles per gallon in town and if you're lucky – or just very light-footed – you might see 20 miles per gallon on the highway. In my week with the GX460, I averaged 16 miles per gallon, with most of my driving occurring on city streets.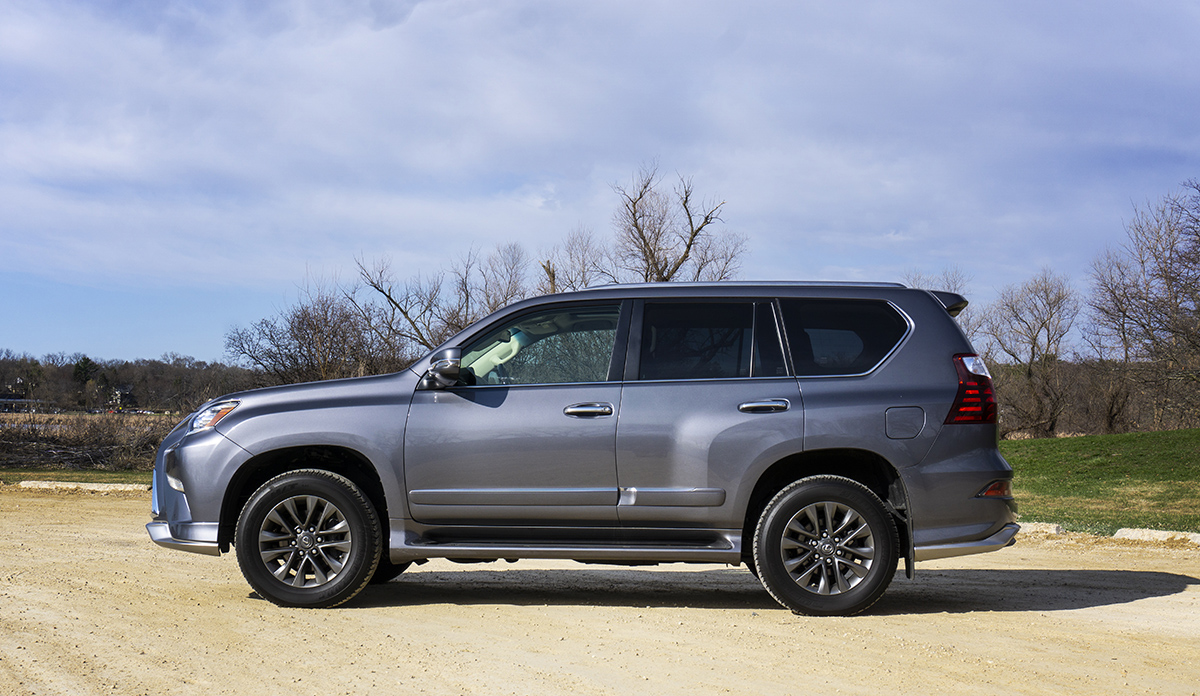 The current generation GX460 is almost 10 years old, but the basic architecture it's built on dates back to 2002. It has been updated over the years to include expected safety technology. The GX470 has sold around 25,000 units each of the past five years with only minor tweaks, and in this category where function and luxury matter more than technology and innovation, don't expect Lexus to make any radical changes to this platform anytime soon. It's a classic case of, "if it ain't broke, don't fix it."
2017 Lexus GX460 Luxury
four-door, seven-passenger luxury SUV
Base price: $62,980
Price as tested: $69,920
Major options: Sport Design Package ($1,425) includes Captain's Chairs, front bumper, front grille lower garnish, rear bumper spoiler, chrome exhaust tip, red tail lamps graphic, redesigned side mirror with chrome detail, and 18-inch split six spoke alloy wheels with gunmetal metallic finish; Driver Support Package ($4,840) includes Mark Levinson premium audio, pre-collision system with driver alert, radar cruise control, lane departure warning, auto high beams, wide view front and side monitors, crawl control. Destination fee ($875)
Engine: 4.6-liter dual overhead cam, fuel-injected aluminum V8
Transmission: 6-speed automatic with full-time four-wheel drive.
Power: 301 HP @ 5,500 RPM
Torque: 329 lb.-ft. @ 3,500 RPM
Curb weight: 5,198 pounds
0-60 MPH: 7.8 seconds
EPA MPG: 15 City, 20 Highway, 17 Combined (requires 91 Octane)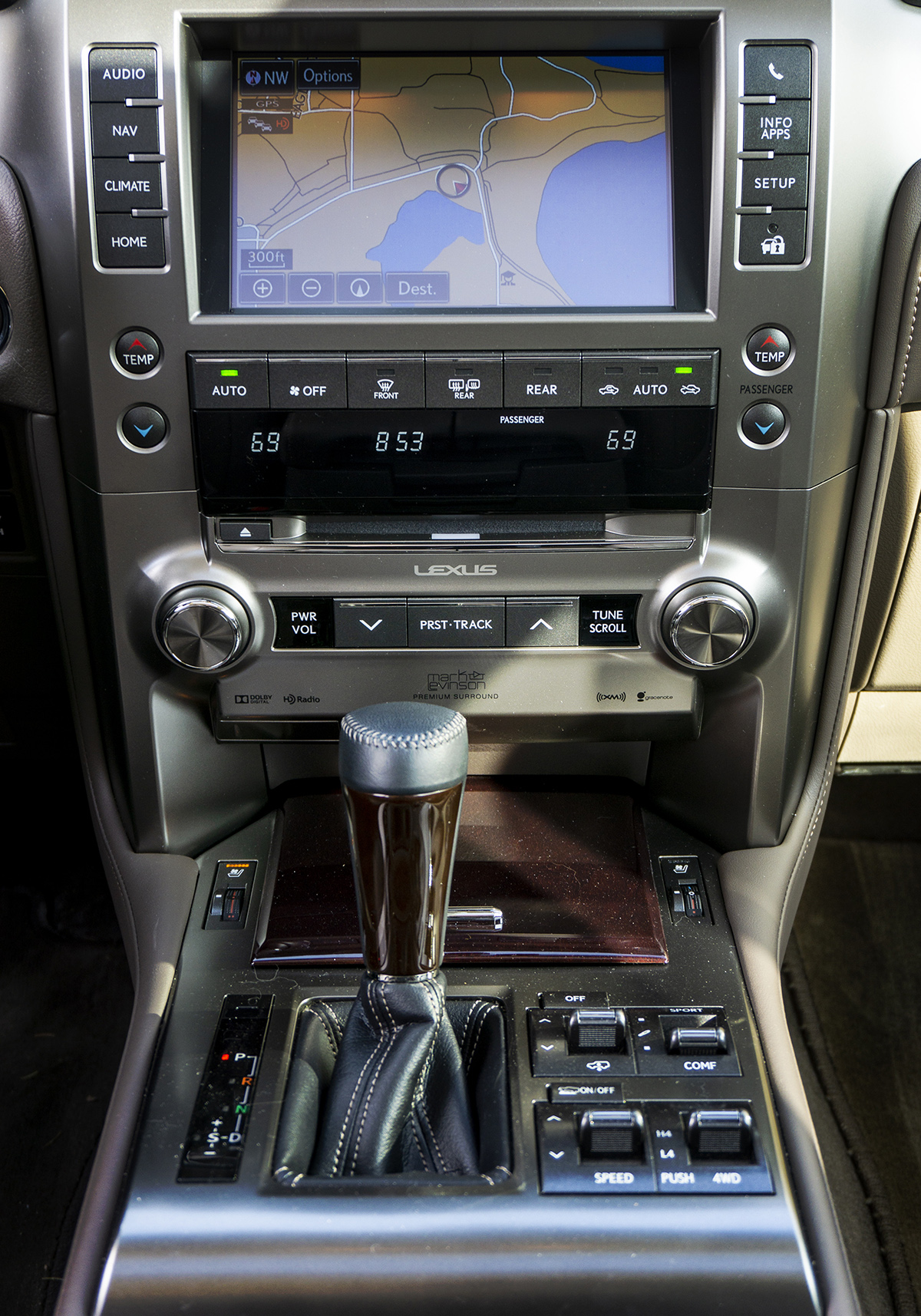 Though Lexus provided the vehicle for this story and one tank of gas, the opinions expressed in the article are 100% ours.