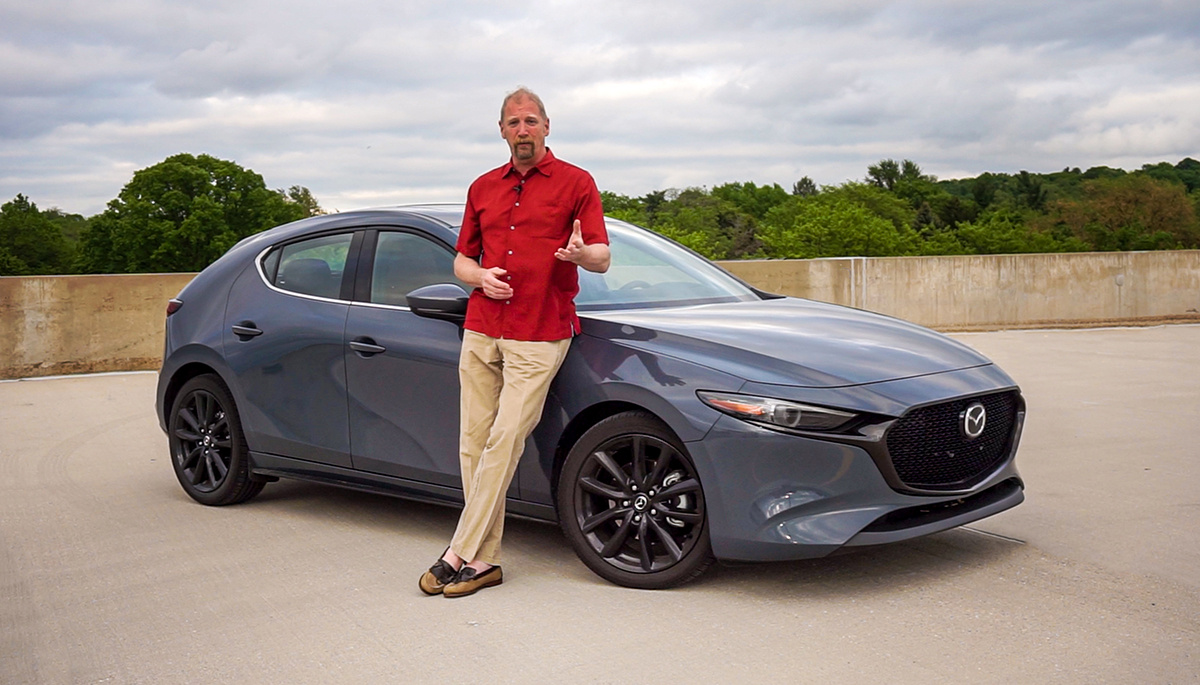 Small hatchbacks are not at really a part of the zeitgeist of American car culture these days. Relegated to the shadows, sometimes literally, of SUVs, hatchbacks were once the preferred choice of entry-level buyers seeking economy, versatility, and comfort. Not any longer, which is too bad, because the new Mazda3 AWD Hatchback is everything a great economy car should be and so much more.
When the Polymetal Gray Mica hatch showed up at Rides & Drives World Headquarters, it was my first opportunity outside of an auto show setting to really look at the car. I must admit, when the Mazda3 was unveiled in LA, I was a little taken aback by the large slab of sheet metal that is the rear quarter panel. Something about it felt unfinished and a little artless. Upon further review my opinion remains unchanged, however, I'm not sure exactly what they could do to fix it. We'll see in a few years when it's due for a refresh, that is if it survives the SUV era.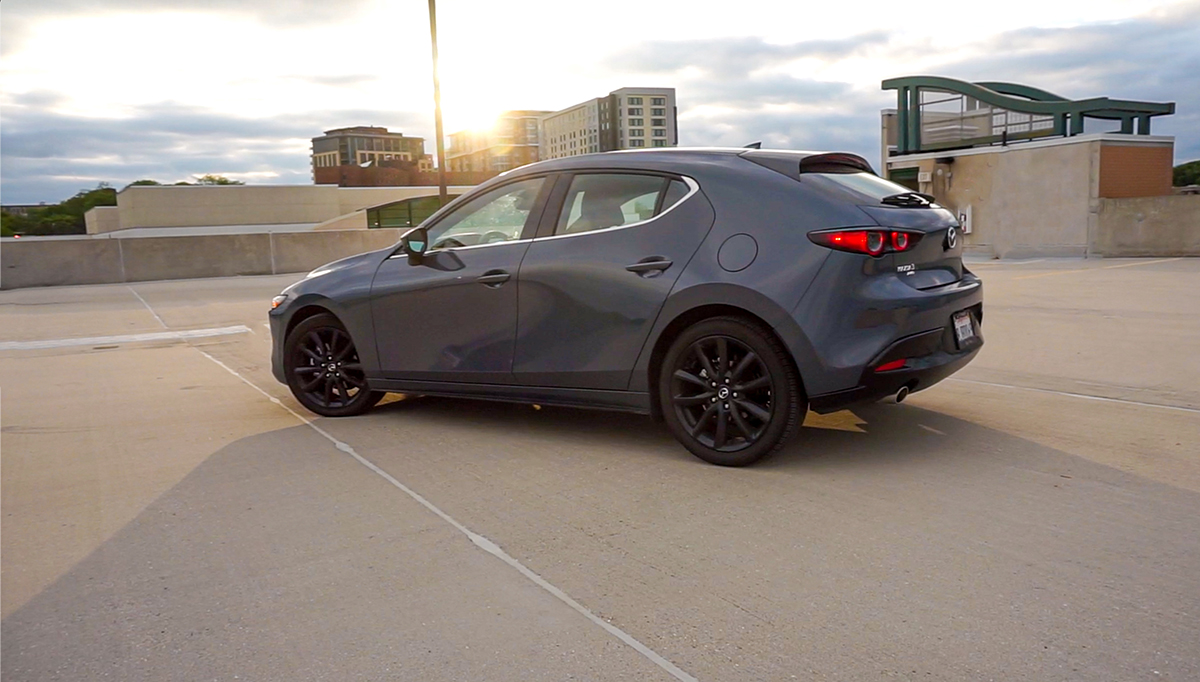 That one aesthetic stumble aside, the car is really good looking. Mazda's Kodo design language works well here with the long hood, sculpted sides and tapered roofline. It looks more expensive than it is, which is a theme that continues once you open the door.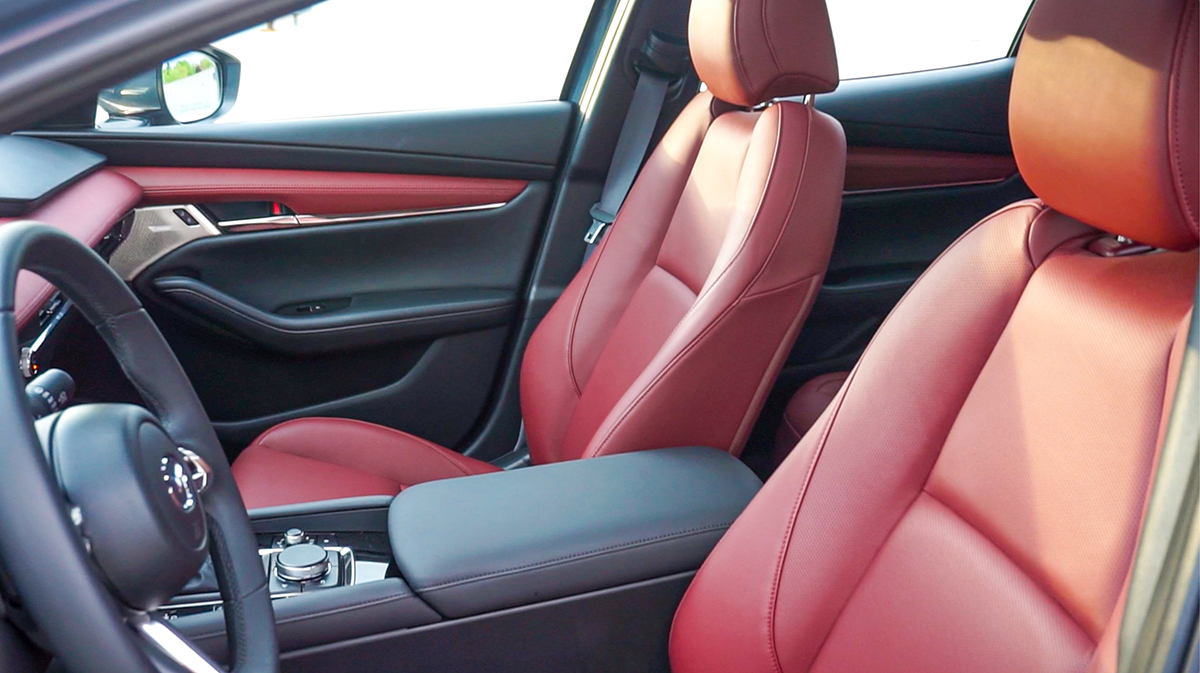 The interior is just remarkable for a car in this category. From the overall layout to the materials to the design, it's damn near flawless. One word keeps coming to mind when I think of the Mazda3's cabin, "restraint," a word not many car designers seem to have in their vocabularies these days. I could wax poetic about how the horizontal surfaces create an illusion of space, and that the use of white space echoes a monastic zen retreat. But I'd rather not be trite nor redundant. The pictures tell the story better than my words ever could. Even in red, the Mazda3 interior is well short of flamboyant. It's tasteful in a way most red seats and trim never are.
The heated contoured seats perfectly balance comfort and support. The armrests offer offer padding that goes well beyond the soft-touch molded plastic of its competitors. The sport steering wheel is the best I've encountered this side of the BMW M2. Once you learn the ins and outs of the infotainment systems, it's easy to use and the buttons, switches, and dials all have a high quality feel to them.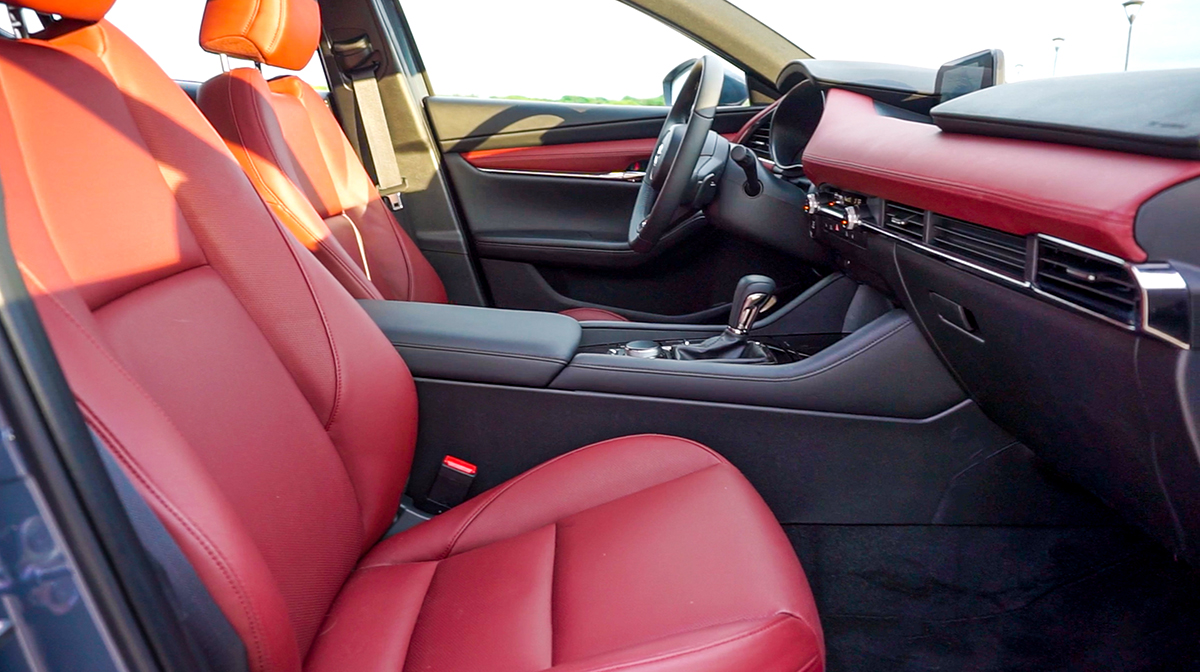 We put the Mazda3 to work over Memorial Day weekend, driving about 900 miles round trip from Madison to Grand Blanc, Michigan. While not the most comfortable highway cruiser, the baby Mazda was more comfortable and quieter than I had anticipated. The 2.5-liter, four-cylinder engine hummed along comfortably with the adaptive cruise control set to a few miles per hour faster than the speed limit. Mileage was excellent and easily exceeded the EPA estimate of 32 MPG highway. Even with holiday weekend traffic around Chicago and having to hit the brakes a few times for well-hidden Michigan State Police patrol cars, the trip out took a very manageable six and a half hours with one gas stop along the way.
The Mazda3's handling leans toward sporty when compared to the Honda Civic, Toyota Corolla, and Hyundai Elantra. Thanks to Mazda's G-Vectoring control that ties engine torque output to steering inputs, turn in is smooth and progressive with very good body control even as you sling the hatch through the twisty bits. This isn't a high performance hatch, more like a grand tourer balancing comfort and control with a bit more emphasis on the control.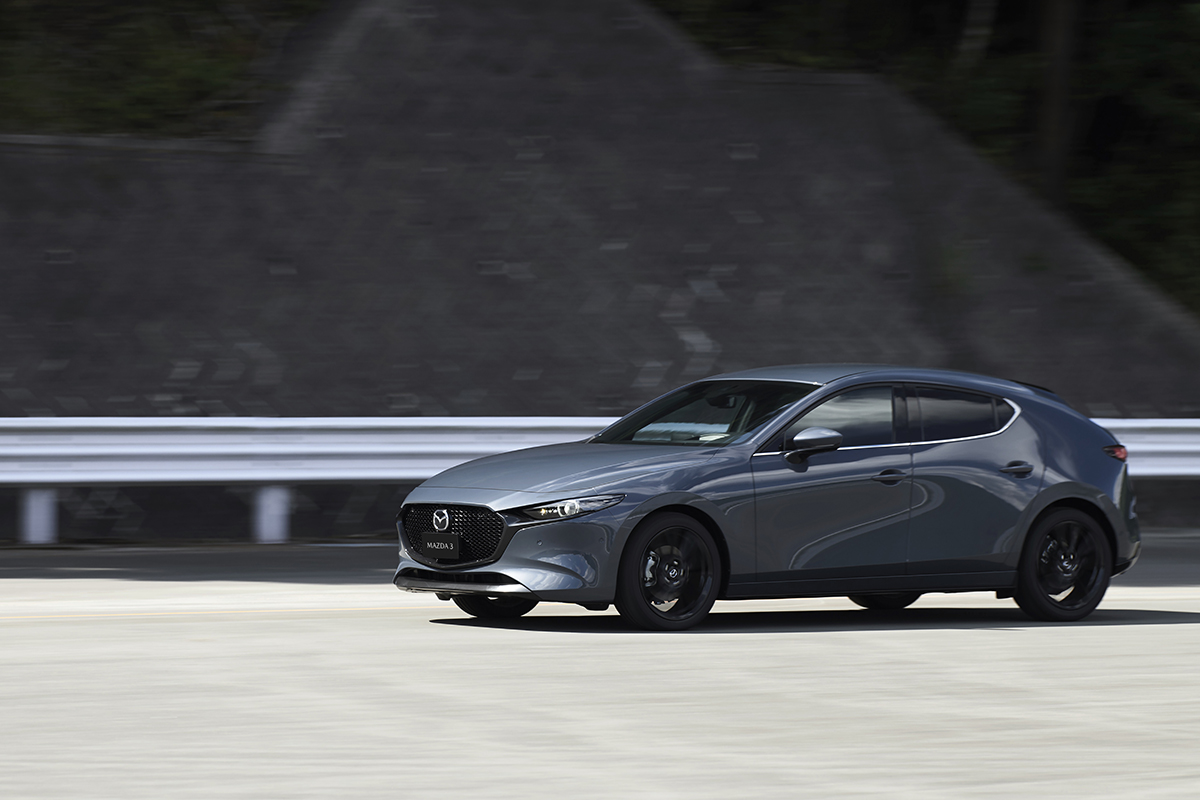 The real challenge for the Mazda came on the trip home as we had been the recipients of a few gifts from family including a wine refrigerator, several power tools, golf clubs, case of wine, garden statue, two boxes of books, two large suitcases, a duffel bag, small rug, assorted golf clubs, and a few other miscellaneous items. Once full, that's where the backup camera, blind spot warning, and lane keep assist came in handy because my rear view mirror was useless. While performance was dulled and mileage reduced by the added weight, the AWD hatch handled it all with grace and dignity. We arrived home just as the rains began to fall, dampening Memorial Day festivities around our neighborhood.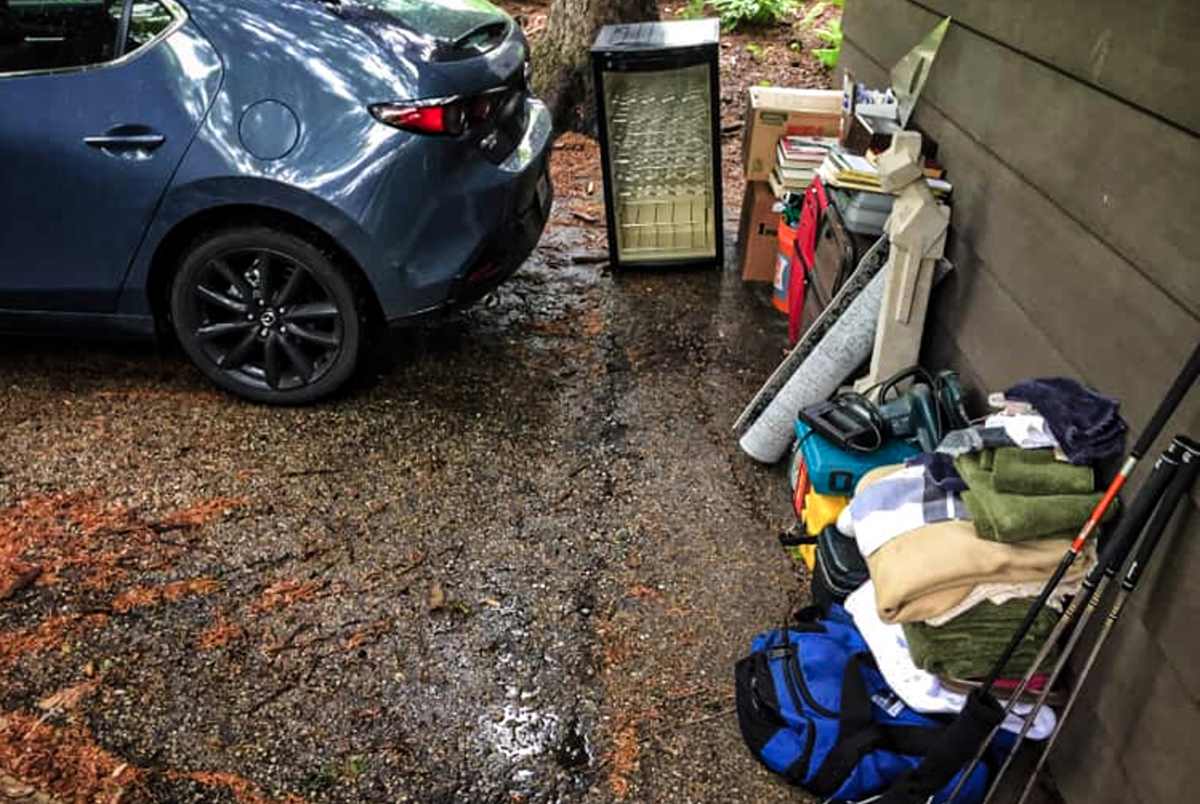 At the end of the long weekend, I had rediscovered my appreciation for hatchbacks and their ability to do a lot of work, without the added ungainliness one tends to get from a high-riding, high-bodied crossover. For driving enthusiasts on a budget who need a dab of utility along with their fun, the Mazda3 offers an overall experience that's pretty hard to beat.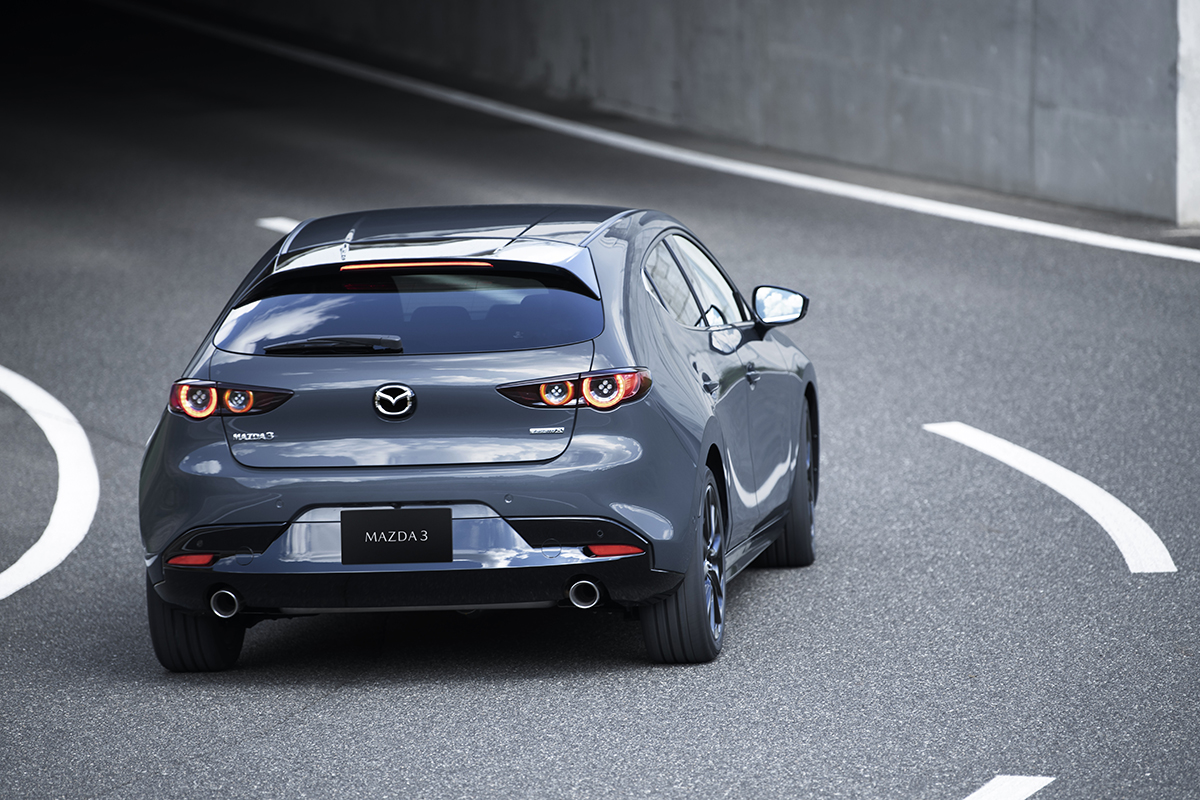 2019 Mazda3 Hatchback
Four-door, five-passenger, compact hatchback
Base price: $23,600
Price as tested: $31,460
Major options: Premium package – 18″ wheels and tires, LED head and tail lights, heated front seats, power driver's seat, leather-wrapped steering wheel and shift knob, keyless entry, dual-zone climate control, 8.8″ color display, Bose 12-speaker premium audio ($3,900), I-Activ AWD ($1,400), Navigation SD Card ($450), Illuminated sill plates ($425), wireless charging ($275), delivery and handling ($920)
Engine: SkyActiv-G 2.5-liter, double overhead cam 4-cylinder with direct injection
Transmission: 6-speed automatic with sport mode and steering wheel mounted paddle shifters
Power: 186 HP @ 6,000 RPM
Torque: 186 lb.-ft. @ 4,000 RPM
Curb weight: 3,255 lbs.
0-60 MPH: 7 seconds
Top speed: 130 MPH
EPA MPG: 24 city, 32 highway, 27 combined