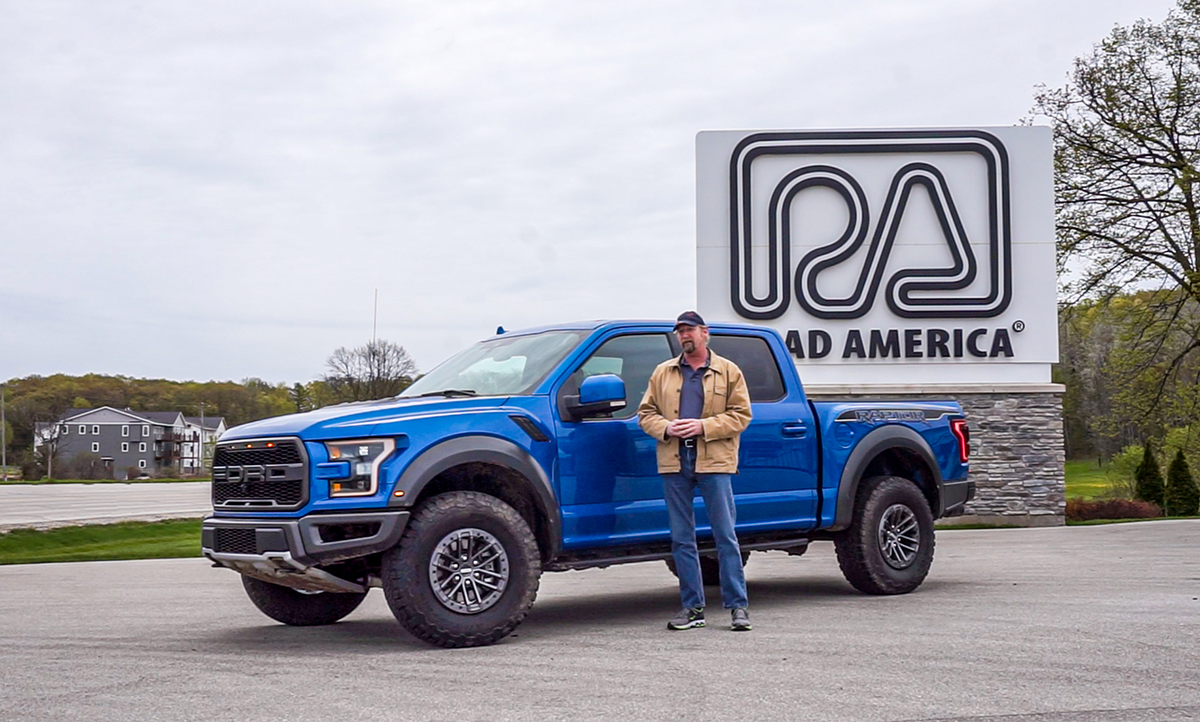 I consider myself blessed. I'm lucky enough to live an easy 90-minute drive from one of the great race tracks and motorsports towns in this country, maybe even the world.
Elkhart Lake, Wisconsin has been at the epicenter of American sports car racing since the end of World War II when many U.S. GIs returned from Europe with an appreciation for cars that were light, nimble, and fun to drive. In other words, the antithesis of everything that was coming out of Detroit at the time. So in 1950, the Chicago chapter of the SCCA and the village of Elkhart Lake came together to create a race on the roads around the quaint town. Two years later however, after a tragic accident at a race in Watkins Glen, NY, the U.S. Department of Transportation banned racing on public roads and it looked like sports car racing was doomed in the area.
That's when motorsports enthusiast and highway engineer, Clif Tufte, spearheaded an effort by area leaders and the SCCA to purchase 525 acres of land and build the iconic racetrack he called, Road America. The original design has changed little over the years and the track has been host to some of the greatest cars and drivers over years. Among the innumerable races held at the track, legends like Gurney, Donohue, and Andretti have driven Can-Am, Trans Am, and Indy cars on the 4-mile road course. I'm lucky enough to get on the track every spring at the Midwest Automotive Media Association's Spring Rally, which brings most automakers and nearly 100 journalists together to sample a wide variety of vehicles on the track, roads, and through the woods in the area.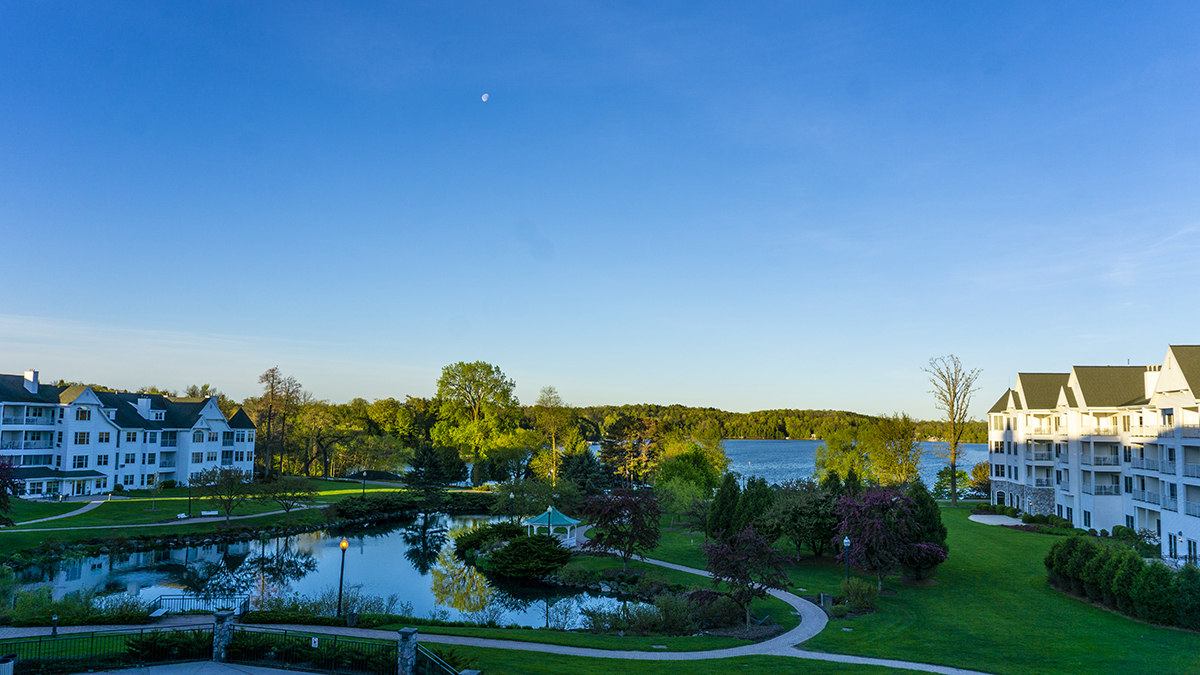 My journey started behind the wheel of the Ford F-150 Raptor, not the optimum vehicle for a 115 mile drive from Madison to Elkhart Lake, but one that was more comfortable than I had expected. My initial destination was the Osthoff Resort, which would serve as home base for the next few days. The original Osthoff was opened in 1884 and in 1995 after serving as an arts camp for 30 year, it was razed and rebuilt by an investment group, so while it lacks some of the quaint charm of nearby Siebkens – where I stayed in 1971 when my father was involved in Trans Am racing and we came to Road America to watch his team compete – its thoroughly modern amenities and spectacular view of the lake, make it a favorite of visitors to the area.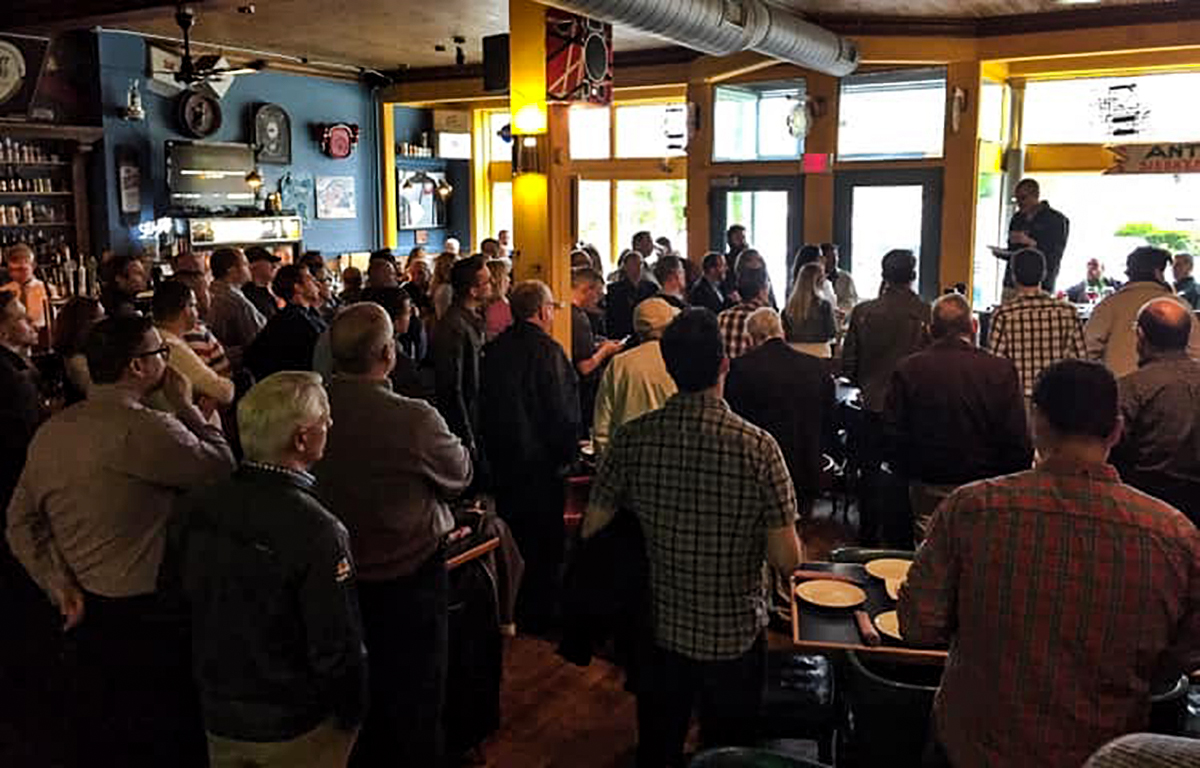 Dining options in town are limited but excellent. For local flavor it's hard to beat the Lake Street Cafe, where we had an opening night reception for the event. It's a restaurant with two dining rooms and a split personality. Walk in the front door and you see a long bar and lots of tables for a casual dining experience. But head to the back and there are white table cloths on the tables with fancier food available. We opted for the front room where we gorged on classic Wisconsin fare, including bratwurst, burgers, and fried perch, with plenty of cold local beer to wash things down. Other great restaurants in town include Off The Rail, a cafe and bakery for breakfast, lunch and an afternoon snack, the Brown Baer for excellent bar food, and The Paddock Club and Elkhart Inn both offer something a little fancier for dinner. There are also dining options in the Osthoff and at Siebkens.
Since this is Wisconsin, the little town does not lack for nightlife. On weekends you can enjoy yourself until late in the evening at the Lake Street Cafe where they often have live music. You can also take a short walk over to the aforementioned Brown Baer which usually features local blues artists on their small stage. If it's a lovely summer evening, you'll want to spend some time at the Barefoot Bay Tiki Bar overlooking Elkhart Lake. If you are a motorsports fan, no trip to Elkhart Lake is complete without a stop at Siebkens Stop-Inn Tavern, where drivers, team owners, and fans have come for decades to recount stories of their day at the track. Its history and location make it one of the best racing bars in the country.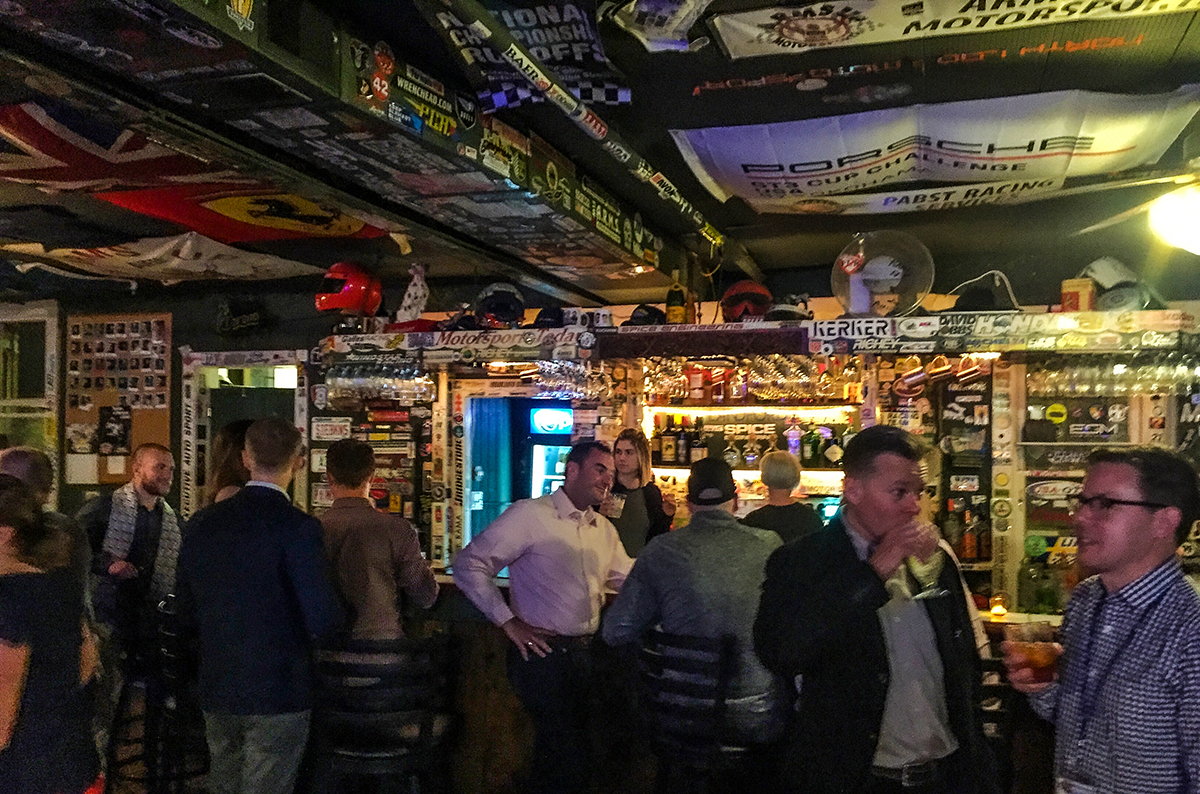 After our dinner at the Lake Street Cafe, I stopped for just one nightcap at the Brown Baer before walking back to the Osthoff. With a full day of track driving ahead and the promise of Siebkens after that, I exercised an unusual amount of self-restraint to make sure I was rested and ready for what promised to be a memorable day at the track.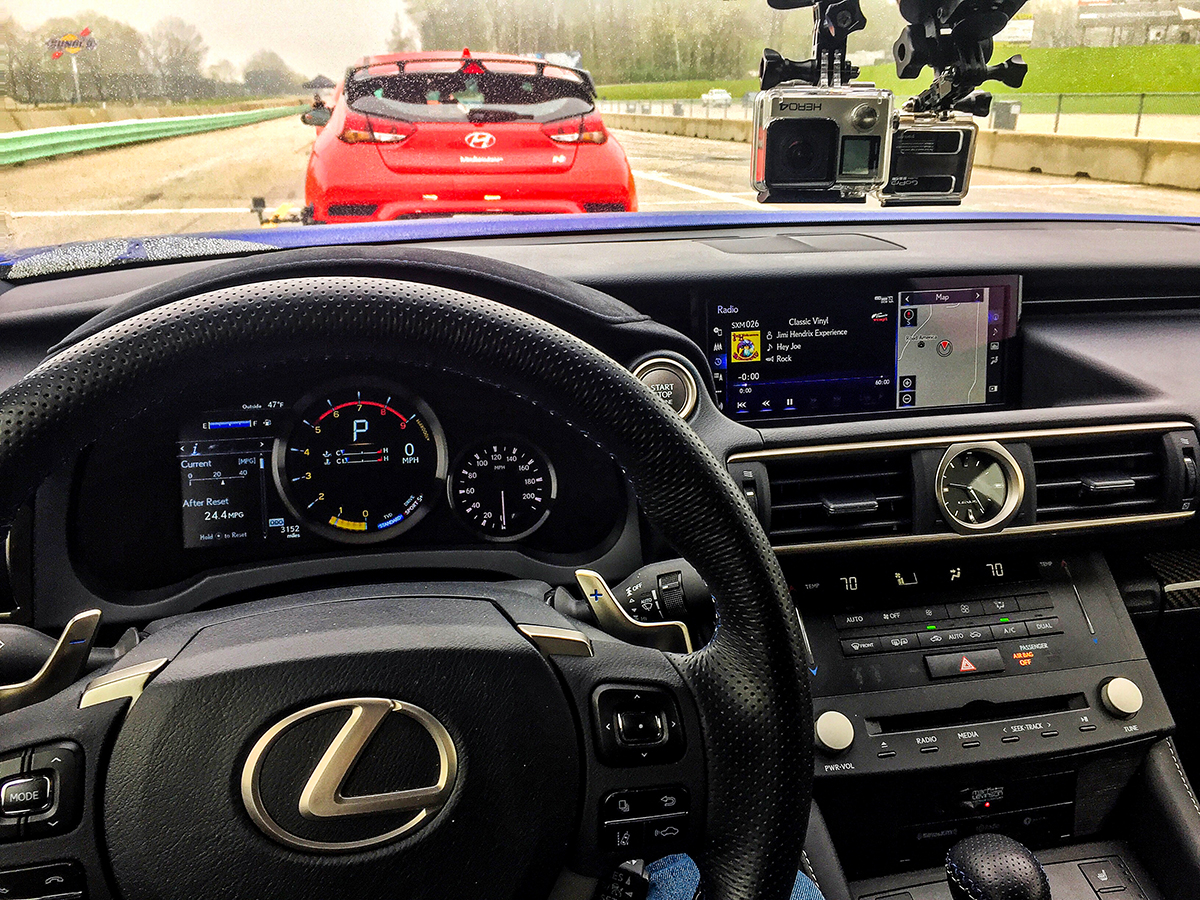 The weatherman had promised sun for the day. Shockingly, however, he was wrong and it rose behind a veil of clouds and mist. Arriving at the track in time for a safety briefing, I looked over the list of vehicles to determine which I had to drive over the next day and a half. Some were obvious, the Acura NSX for sure. I also wanted to make sure I drove the updated Shelby GT350 on a track more suited for its performance than the M1 Concourse. Rounding out my list were other cars I hadn't had the chance to drive for one reason or another including the new Mazda 3, Hyundai Veloster N, Cadillac XT4, Jeep Gladiator, Chevrolet Blazer and Colorado ZR2 Bison, Maserati Levante Trofeo, Mercedes-AMG CLS 53 Coupe, Nissan Maxima, VW Arteon, and Toyota 86 GT. I managed to get into most and drove a few others I hadn't planned on, so here are a few high and lowlights of the day.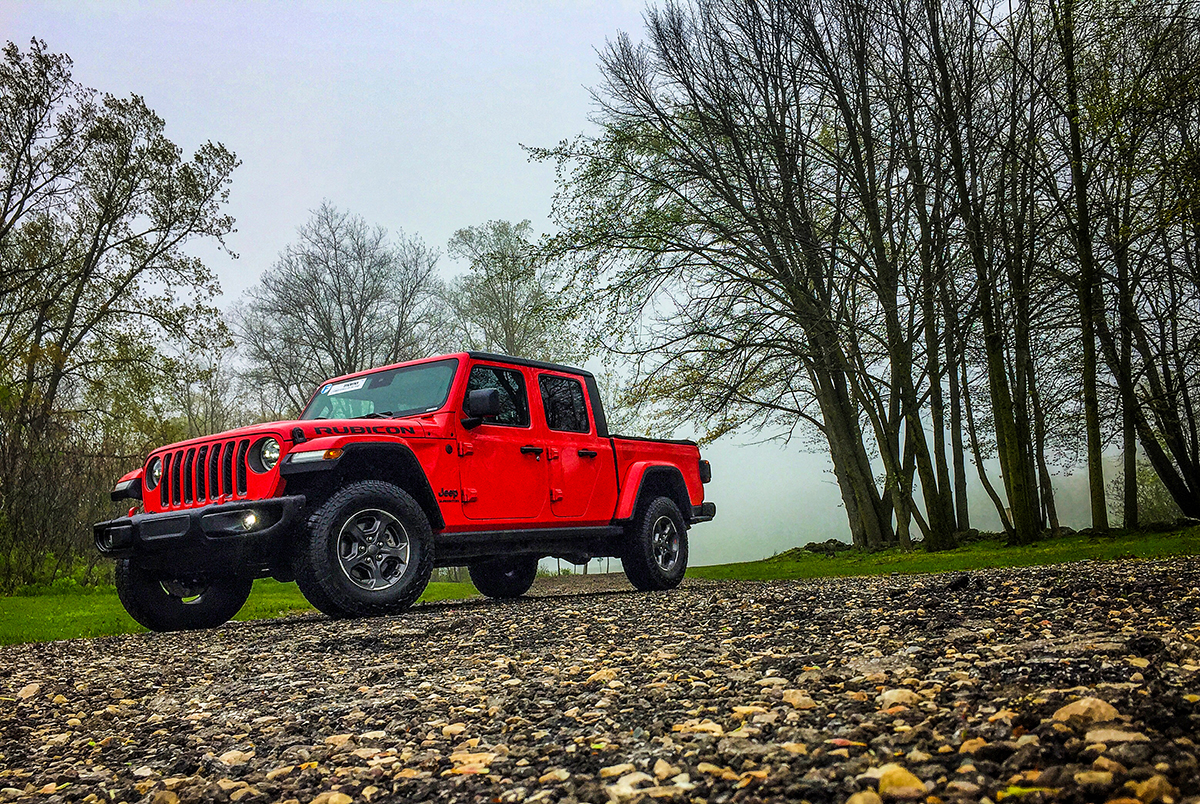 Jeep Gladiator
Launched with much fanfare at the Los Angeles Auto Show and widely hailed as the next bank vault filler for FCA, the Gladiator midsize pickup truck never looked quite right to me. With a cab larger than most full-size trucks and a bed too short to hold anything of substance with the tailgate up, it's proportions just feel off. Ride is exactly what you'd expect from a Wrangler-based pickup, rough and unrefined, especially when compared to midsize offerings from Ford and GM. I spent time in the Rubicon version all kitted up with every off-road option in the book thus its $43,545 base price ballooned to $60,965. Nothing about that number seems rational, but owning a Jeep has never been a rational proposition. FCA has had success with irrational vehicles before (see Hellcat, Trackhawk, and Wrangler Unlimited). I'm worried that after the initial wave of people who must have this truck passes, the Gladiator offers too many compromises for people who really need a truck. Time will tell.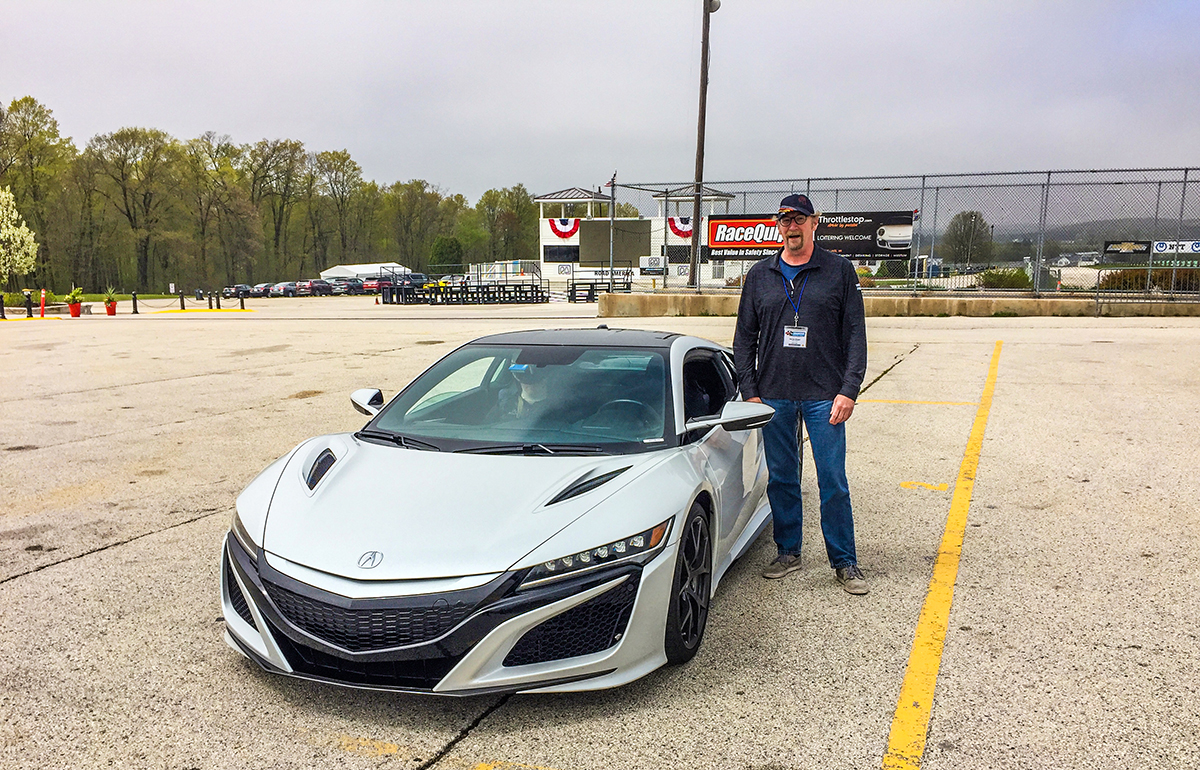 Acura NSX
The supercar from Honda's premium division is not selling as Acura would have hoped. In fact, sales are so slow they're offering a $20,000 discount on current models, and they deigned to bring it to a non-exclusive press event to give more journalists an opportunity to slide behind the wheel and spread the word about its greatness. And great it is. The track had dried by the time I got my turn late in the afternoon. The car had been pushed hard all day negotiating Road America's 14 turns, so I was cautioned to go easy on the brakes, but that still left plenty of opportunity to feel the jaw-dropping acceleration as I launched out of turn three on my way to 125 miles per hour before lifting to take turn 5 at a leisurely 60 miles per hour. The NSX showed incredible balance through the carousel and as the speedometer climbed toward 90, I was nowhere near the limits of adhesion. The genius of the NSX though is not just its prowess on the track. It's an incredibly comfortable street ride as well. Like the McLaren 650 I drove a few years ago, it's a supercar you can drive on a daily basis. That is if you have a whole bunch of Benjamins burning a hole in your bank account. The NSX starts at $157,000 and adding carbon-ceramic brakes, and all the carbon fiber interior and exterior bits added more than $35,000 to the bottom line. A few other options pushed the final sticker to a stratospheric $194,700. Comparable Ferraris, McLarens, and Lamborghinis are priced much higher and have no problem finding buyers, but they come with something that the NSX doesn't have, a legacy.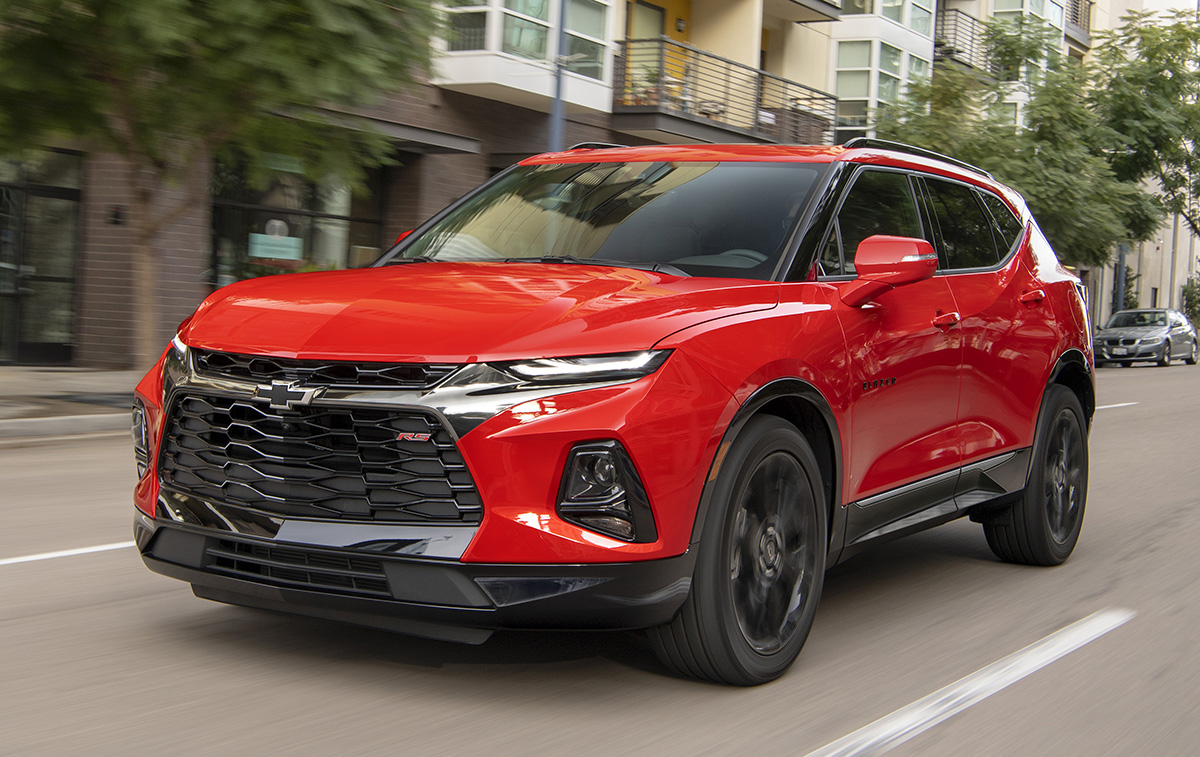 Chevrolet Blazer RS
To call this crossover a Blazer is nothing short of automotive blasphemy. That doesn't mean it's not a good vehicle, this is just the wrong vehicle to put the Blazer name on. It should be reserved for a midsize 4-wheel drive utility vehicle with capabilities that rival a Wrangler. It doesn't belong on a front/all-wheel drive crossover that will spend more time in line at the McDonald's drive-thru than on anything resembling a trail. That having been said, had Chevrolet called this vehicle Uplander, Beauville, Nomad or something else from their pantheon of retired nameplates, the "Blazer" would still be a parts-bin special. It feels a bit of a hodgepodge with styling cues from the Equinox and Camaro on the outside and a bunch of familiar bits and pieces on the inside that don't seem to come together in a cohesive way for me. It drives fine, offers plenty of utility, comfort, technology, and economy, and at a starting price of $28,800 for a base front-wheel drive model, it feels like a good value. The AWD RS Blazer I tested topped out at $50,765, which is more than anyone should pay for a vehicle with a bowtie on the grill that isn't named Corvette, Camaro SS, or Suburban.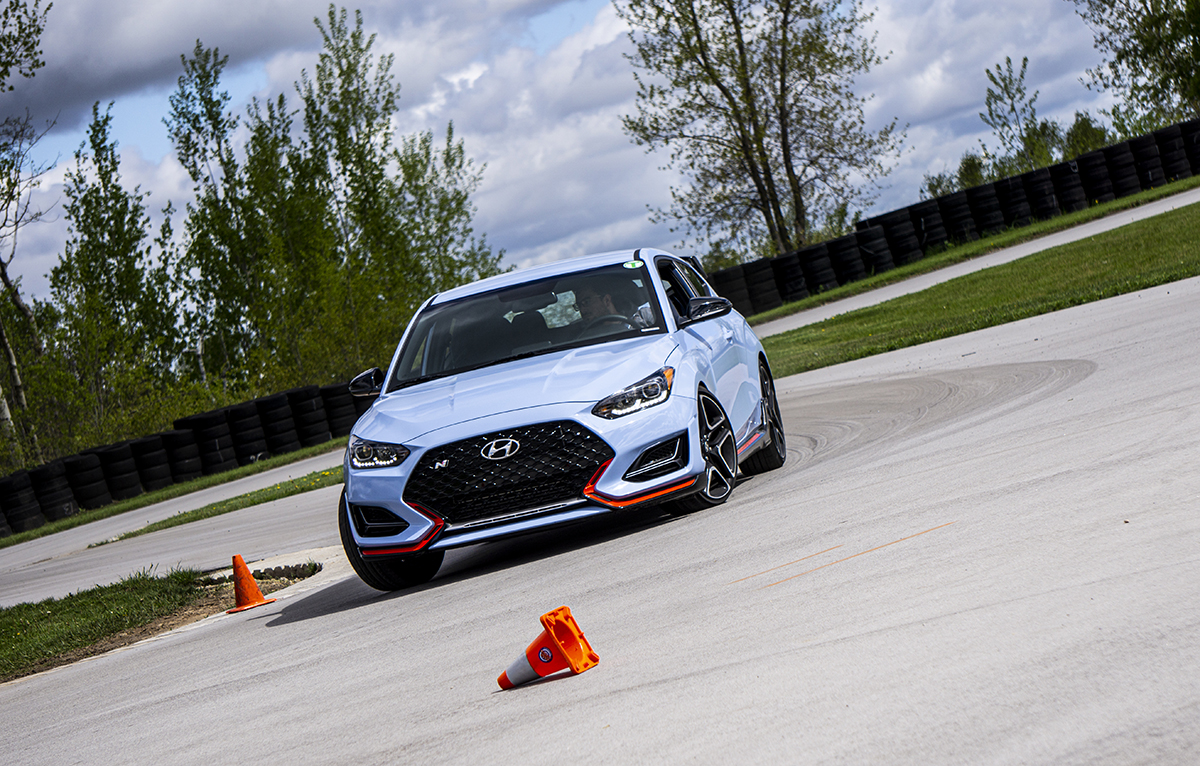 Hyundai Veloster N
Siri, hold my calls, I'm going to be unavailable for a while. A long while, because I'm going to spend as much time as possible behind the wheel of this car. Holy s**t this thing is good. And not just "for a car that costs less than $30,000" good. This is a very satisfying hot hatch that I was shocked to discover I prefer to the legendary VW GTI. It has more power, a very lovely 6-speed manual (though the clutch is a little light for me), and handling dynamics that belie its front-wheel drive architecture. Equipped with the $2,100 performance package, you get an increase in power to 275 horses, Pirelli P Zero performance tires on 19-inch aluminum wheels, a limited slip differential, larger brakes and a performance exhaust that snarls on acceleration and crackles maniacally when you lift. I blasted out of the pits onto the track just before the sun had made its first appearance. Not only was the Veloster quick, but in the corners it never showed a hint of understeer, instead rotating predictably as if the power were somehow finding its way to the rear of the car. The Veloster N starts at $26,900 for the 250-horsepower version. Adding the performance package and destination charge brings the grand total to $29,885.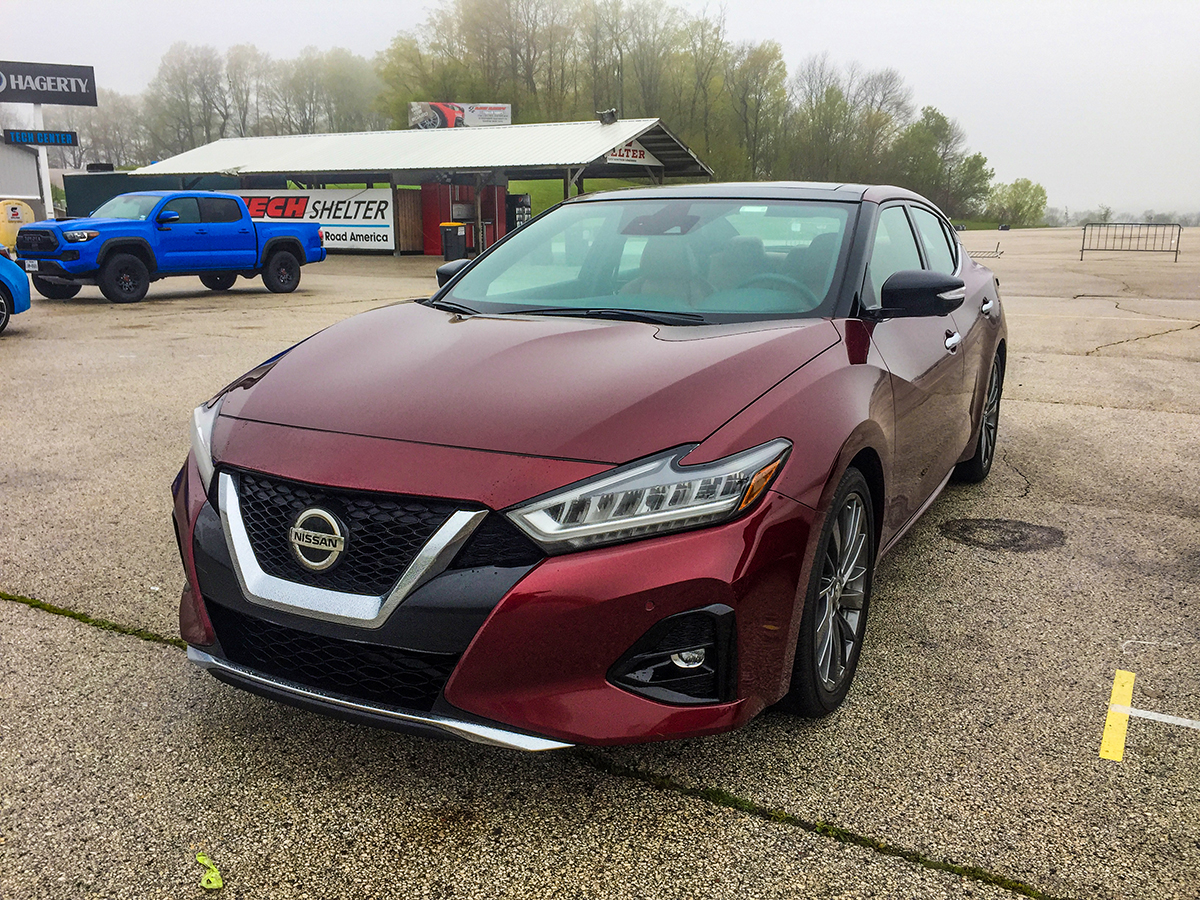 Nissan Maxima Platinum
Either the folks at Nissan have gone mad or I'm woefully out of touch (a definite possibility), but excuse me, $45,225 is a hell of a lot of money for a middling quality mid-size sedan no matter how tarted up it is. Especially when you can buy a nicely outfitted Q50 Luxe from their swankier sister division, Infiniti, for under $40,000. I realize this has all the safety features, an upmarket quilted interior, oodles of tech including ProPilot Assist, and a fully-loaded infotainment system, but it's still a mainstream midsize car. If you want to understand why sedan sales are plummeting when compared to SUVs this car is exhibit A. You can get a roomier, more comfortable, more versatile all-wheel drive Murano Platinum from Nissan for a few dollars less.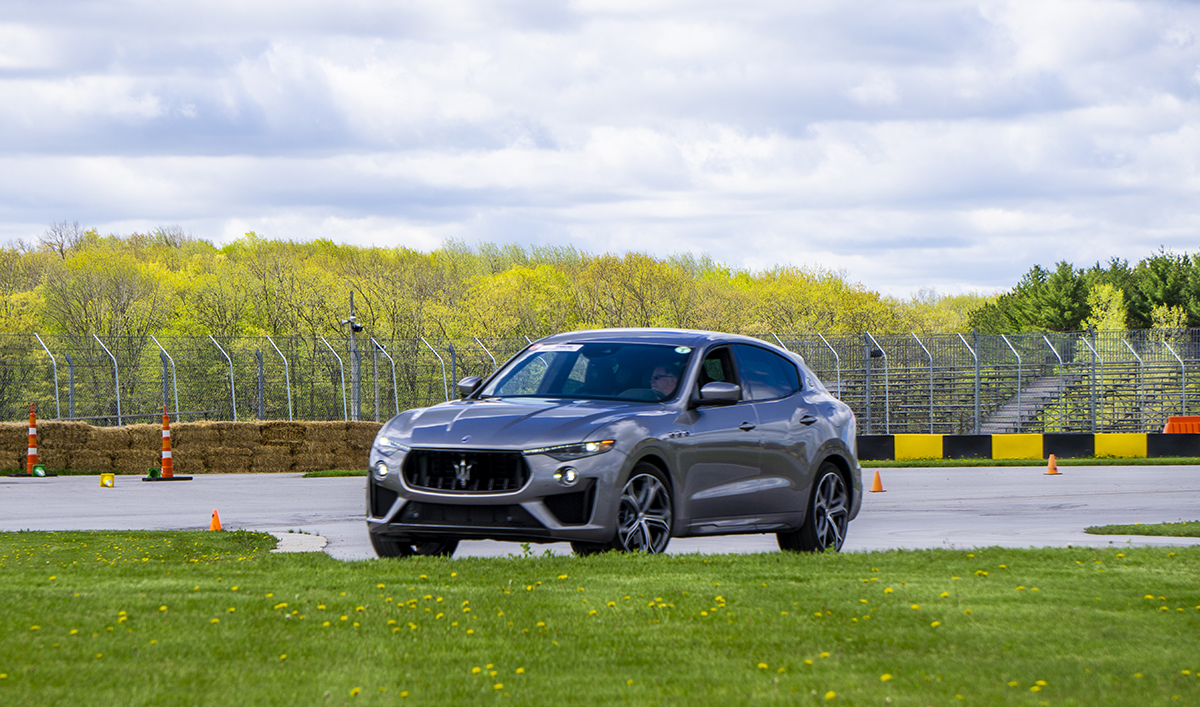 I didn't get a chance to drive the Cadillac XT4, it was out every time I tried to grab the keys. Ditto the VW Arteon. I'm sure I'll get a crack at both at a later date. The Colorado ZR2 Bison is a blast. Powerful, fun, and incredibly manageable compared to the beast I had just spent a week with, the Ford Raptor. The Maserati Levante Trofeo was spectacular in the way a $170,380 ultra high performance SUV should be. It was also surprisingly nimble on the autocross course. Not as nimble, however, as the Toyota 86 GT which was a tail happy joy to toss and drift around. The Mercedes-AMG CLS 53 Coupe is the perfect combination of classy and loud. And finally, the Shelby GT350 Mustang was all that I thought it would be and more on the high speed track at Road America. I need to own that car.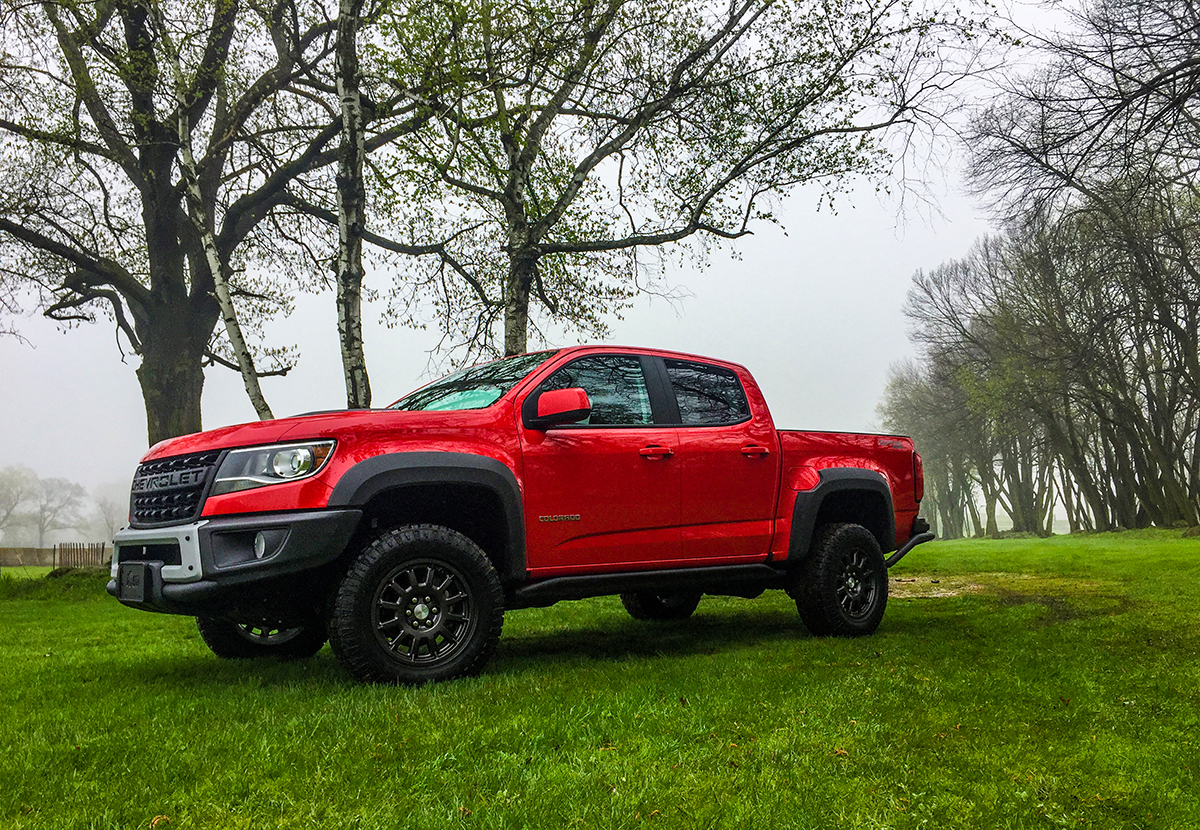 After a day at the track and a night at Siebkens, it was up early and back to Road America for the autocross, where I was summarily handed my ass by several more talented track drivers than I. After lunch and an awards ceremony where I took the title for best video from the event, I hopped in the new Mazda3 AWD Hatchback and headed back to Madison. Stay tuned for a full review of Mazda's newest compact wonder in the weeks to come.