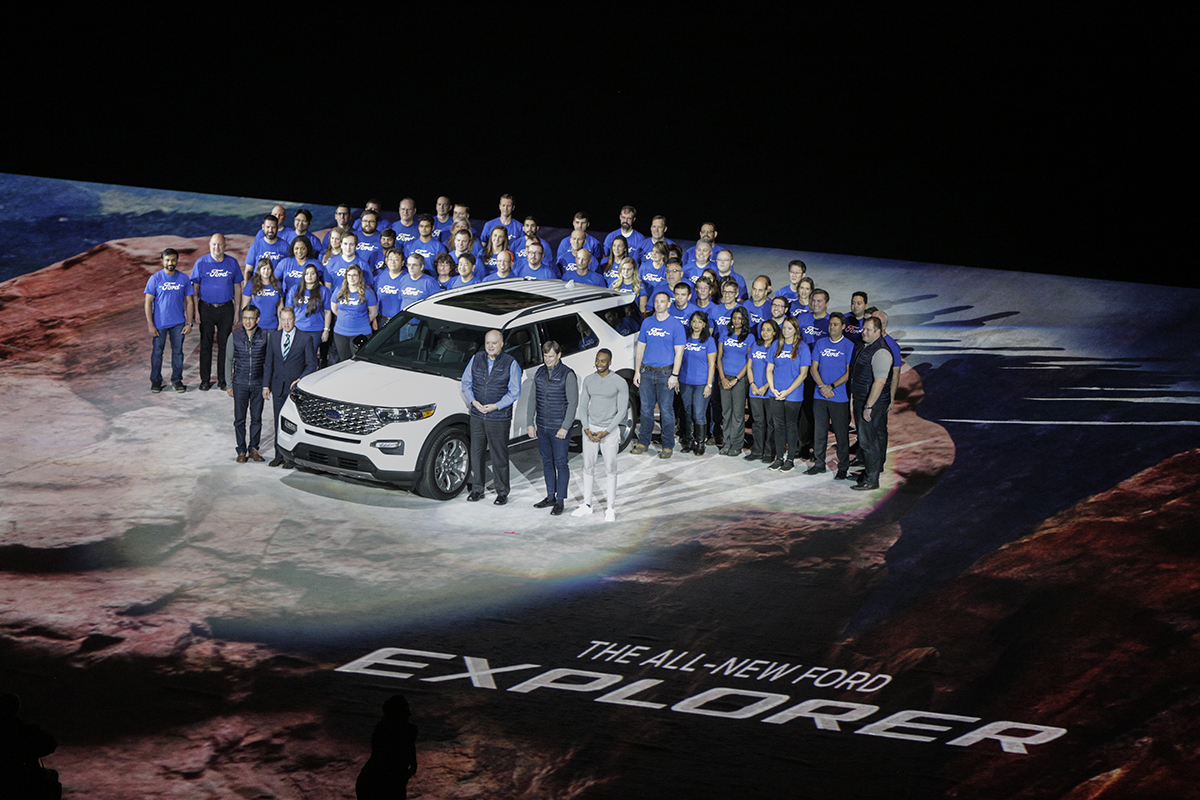 Detroit's Ford Field became ground zero for the future of the Ford Motor Company as Chairman Bill Ford, CEO Jim Hackett, and EVP Jim Farley presented the 2020 Ford Explorer to a crowd of Ford dealers, journalists, and other industry VIPs on Wednesday night. To say the Explorer is important to the company's existence is like saying water is wet, fire is hot, and reality TV stars crave the spotlight. If the new Explorer does not sell in huge numbers, it's not a stretch to say the Ford Motor Company as we know it will cease to exist.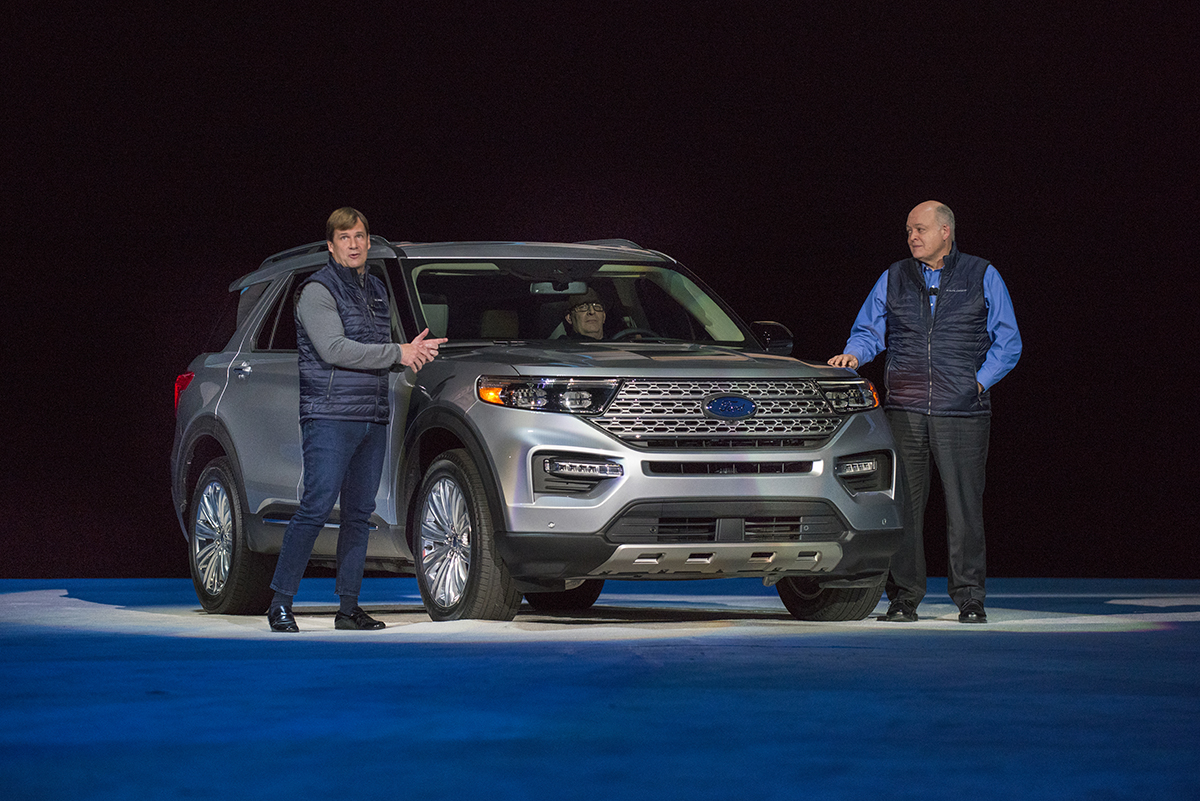 Every brand has a few cornerstone products. Apple has the MacBook and iPhone. Proctor and Gamble has Tide and Pampers. Ford has the F-150 and Explorer. Sure the Mustang is a company icon, but it doesn't deliver what the 29-year old SUV does to Ford's bottom line. Since it debuted in 1990, nearly 8,000,000 Explorers have been driven off dealer lots with profit margins that would make a pharmaceutical executive blush.
Beyond the financial contribution to the company, this new Explorer will also play an important role in Ford's move toward electrification and autonomous vehicle technology. The large platform makes it easier to package all the sensors, processors, batteries, and other equipment necessary to usher in the future of mobility.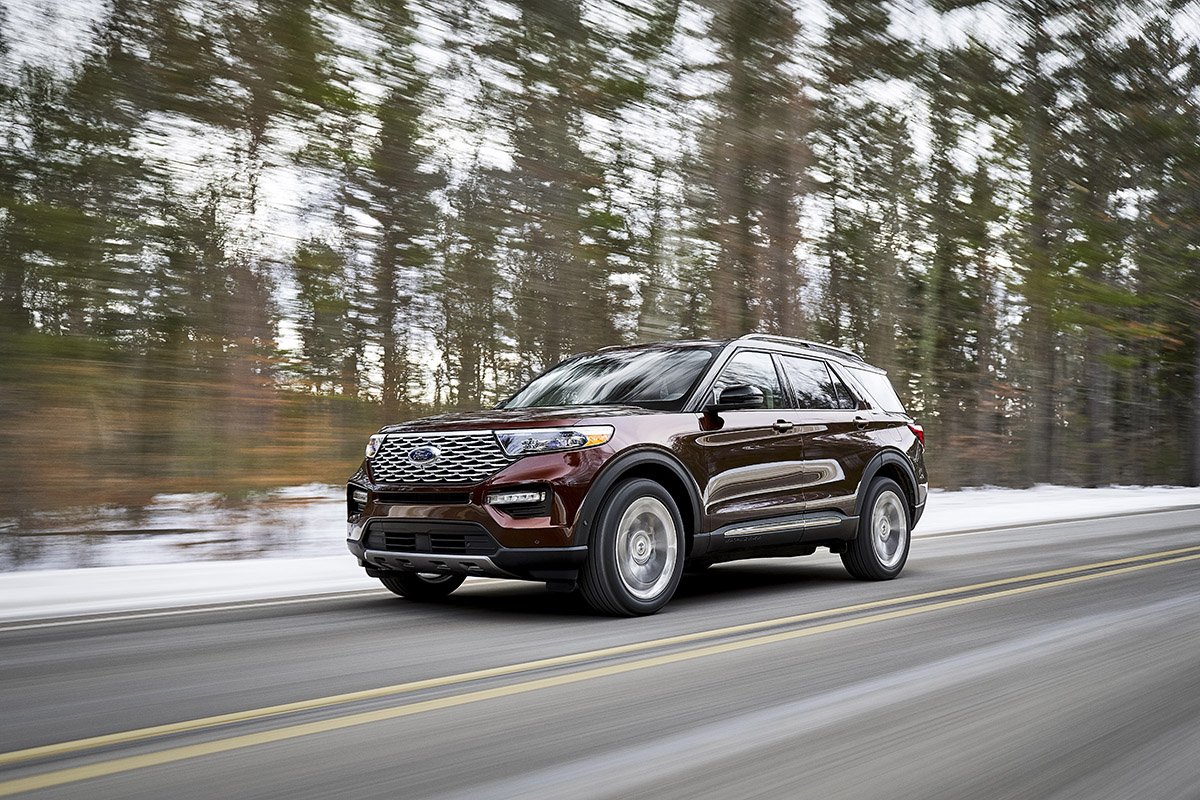 But none of that will happen if this isn't a good vehicle. On paper it looks very good. Built on an all new rear-drive platform, the new Explorer's wheelbase will be seven inches longer but have the same overall length. This means shorter overhangs front and rear and more overall interior space. Second and third row passengers, however, will be giving up a half inch and an inch of legroom respectively.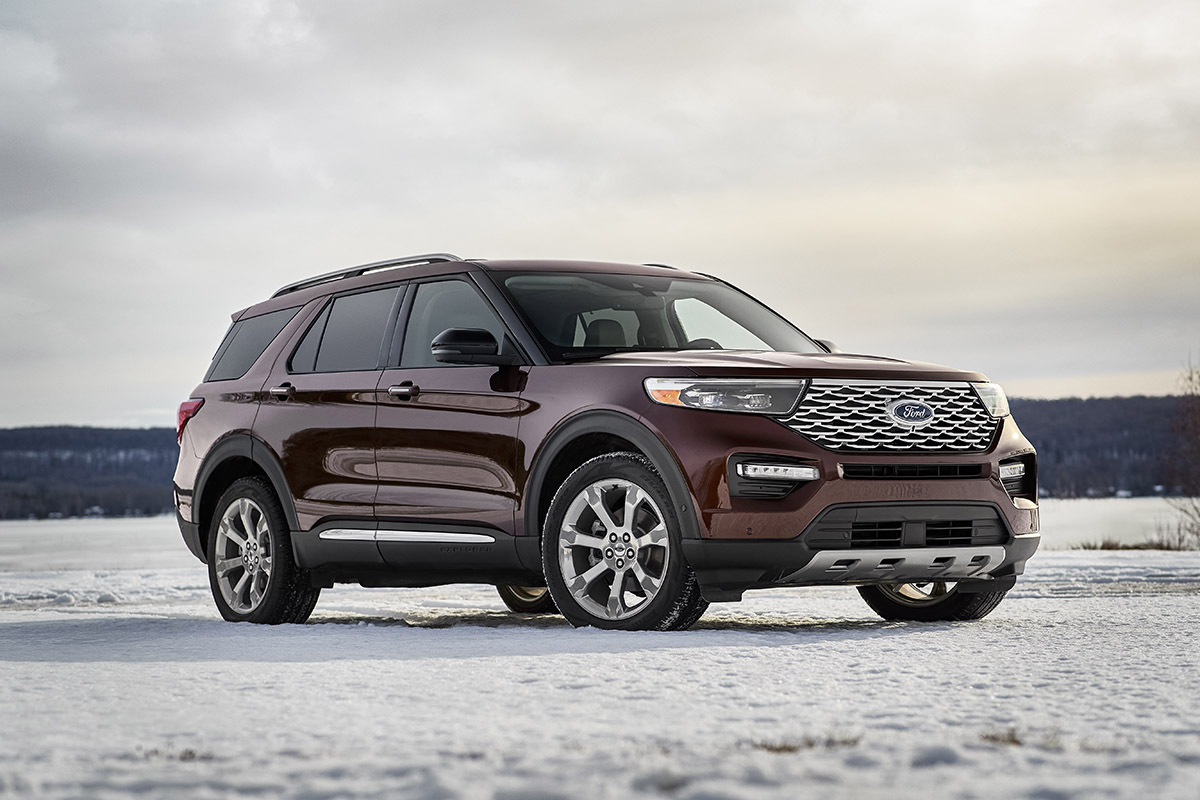 The exterior bears a strong familial resemblance to the Explorer it's replacing, but there are a lot of touches here that make it both more capable and more handsome. For the former, the most obvious is all LED lighting front and rear that improves vision and visibility. Taking a cue from its sibling, the Lincoln Aviator which was introduced in L.A. a few months ago, the Explorer's long sloping roofline brings a rakish and sporty feel to this most mainstream of vehicles. The new architecture means the wheels are pushed way out to the corners, creating a longer dash to axle ratio, which also adds to the vehicle's presence.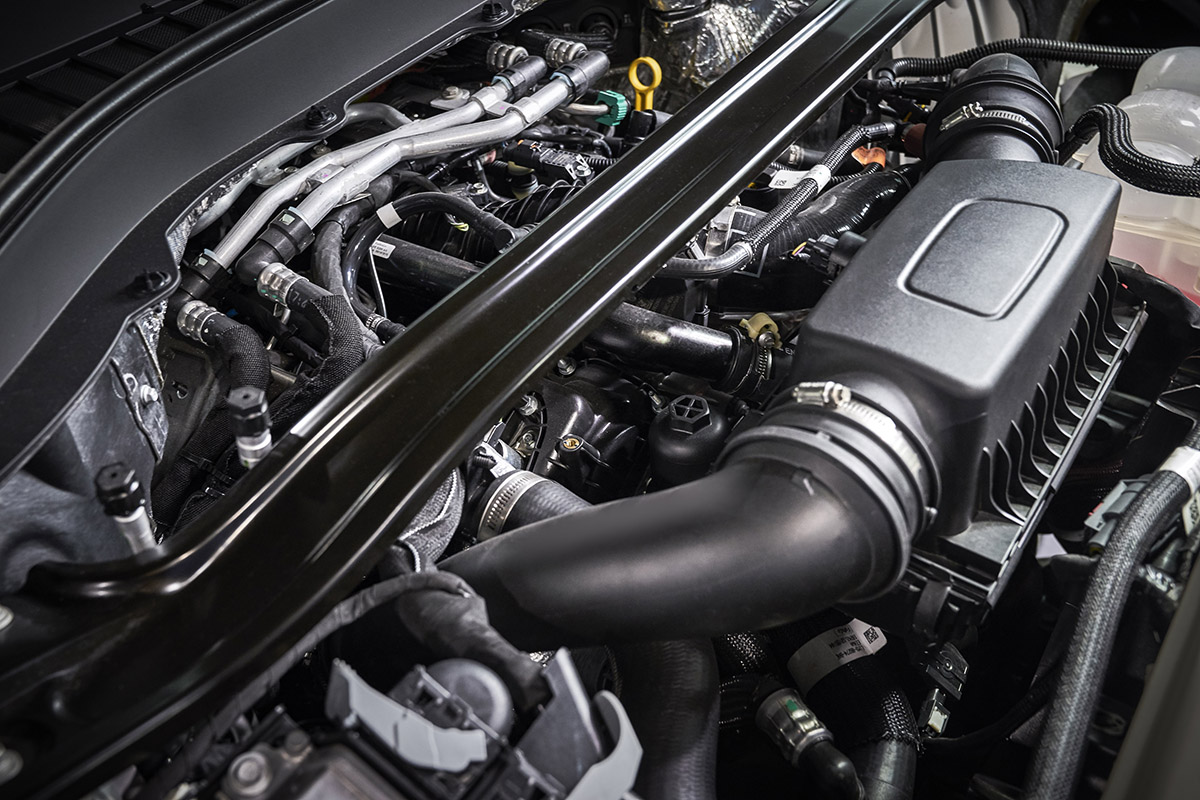 Power will be developed by one of two engines, Ford's ubiquitous 2.3L Ecoboost engine will be standard and make 300 horsepower and 310 pound-feet of torque. The optional 3.0L V6 will pump out 365 ponies and 380 torques. The 10-speed automatic transmission will be standard with either engine driving either the rear and or all wheels depending on how you order it. In its optimum towing configuration the Explorer will be able to pull 600 more pounds than the outgoing SUV, a category best 5,600 pounds.
Off-road capabilities should be enhanced thanks to increased ground clearance and a seven mode terrain management system that will optimize grip for trails, slippery surfaces, deep snow, and sand, while offering performance management for normal, eco, and towing.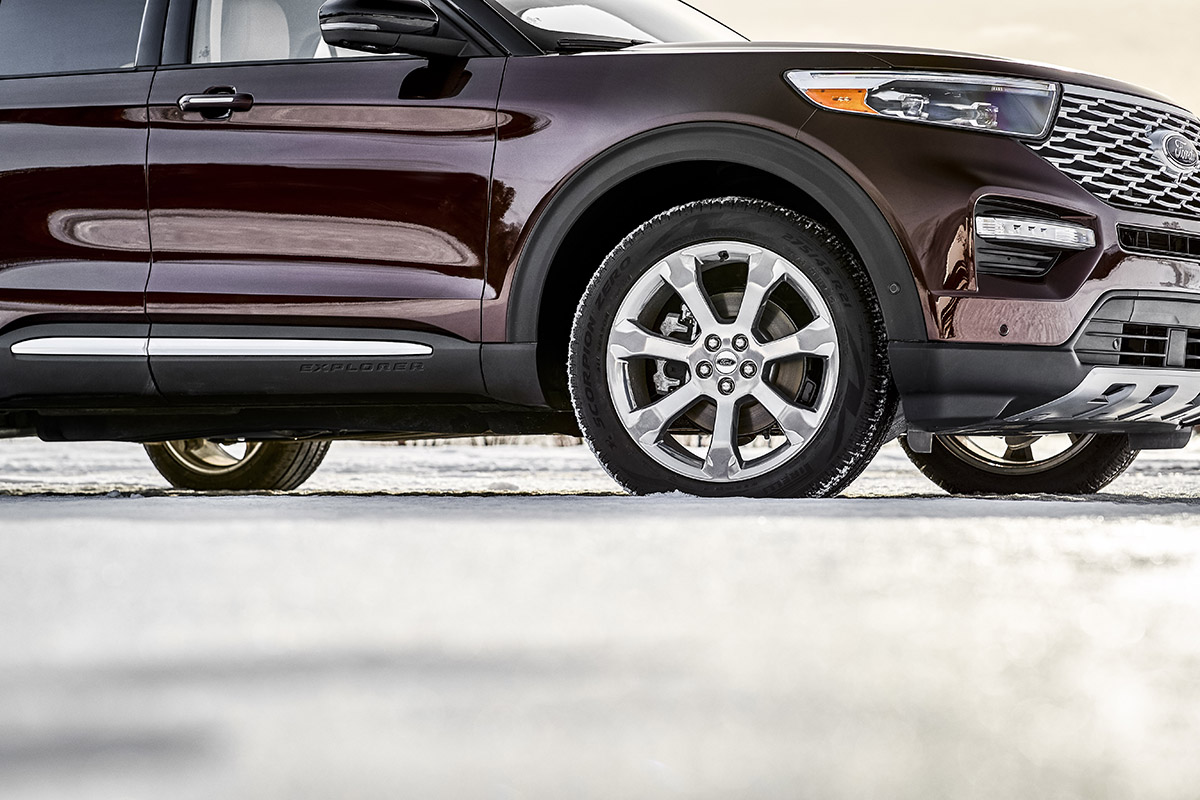 Inside, the story is two-fold: technology and comfort. Ford is making its Co-Pilot 360 system introduced on the new Edge, standard here as well. That means every Explorer driver will have pre-collision assist with automatic emergency braking, blind spot warning with cross traffic alert, lane keep assist, rearview camera, and auto high beams. Ford's Sync 3 system is standard via an 8-inch touch screen as is 4G LTE WiFi connectivity for up to 10 devices. The big news is the optional portrait mounted 10.1 inch center screen which comes in the higher trim levels. This will allow full-screen pinch to zoom navigation among other features.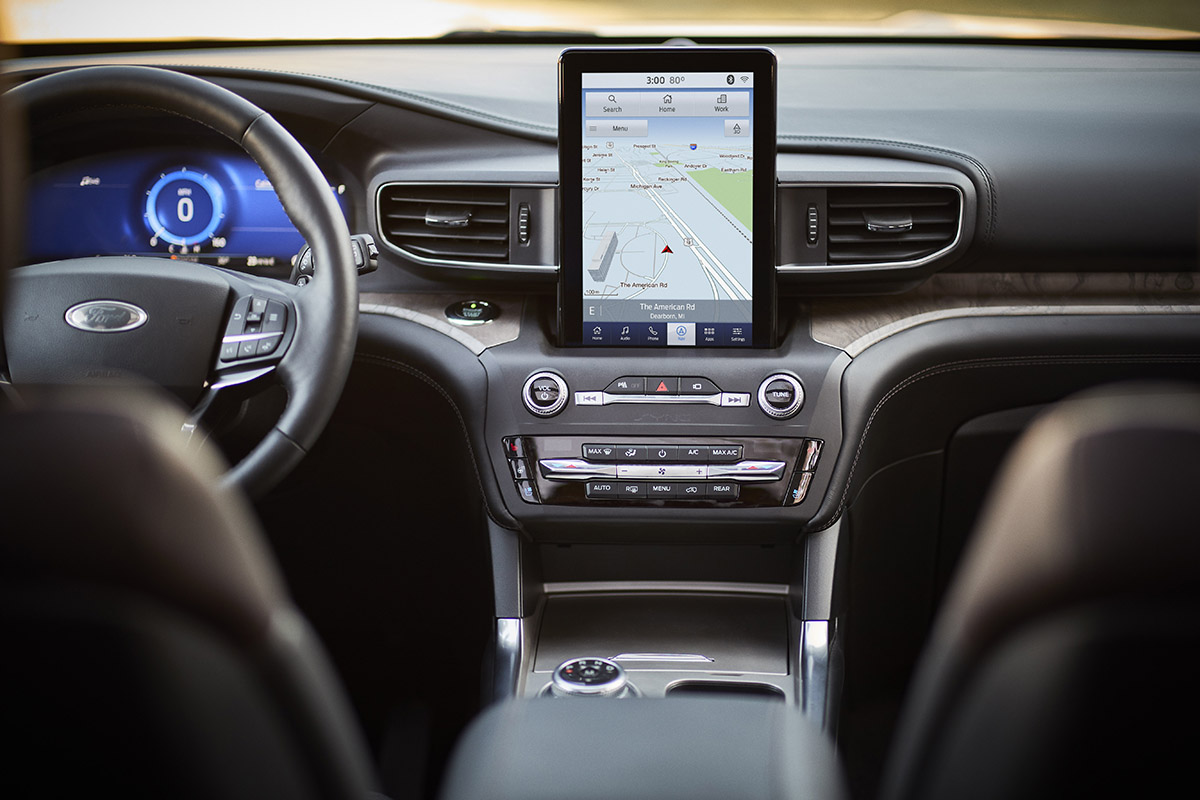 Seating is available in either six or seven passenger configurations and as you move up the trim levels, it quickly moves from utilitarian to pampering. As expected the Platinum edition will offer all the goodies from heated and cooled front seats, to a 14-speaker B&O Play 890 Watt Audio system. In all its a compelling package that distinguishes the Explorer from the competition from Chevy, Honda, Toyota, Jeep, Subaru, and Hyundai.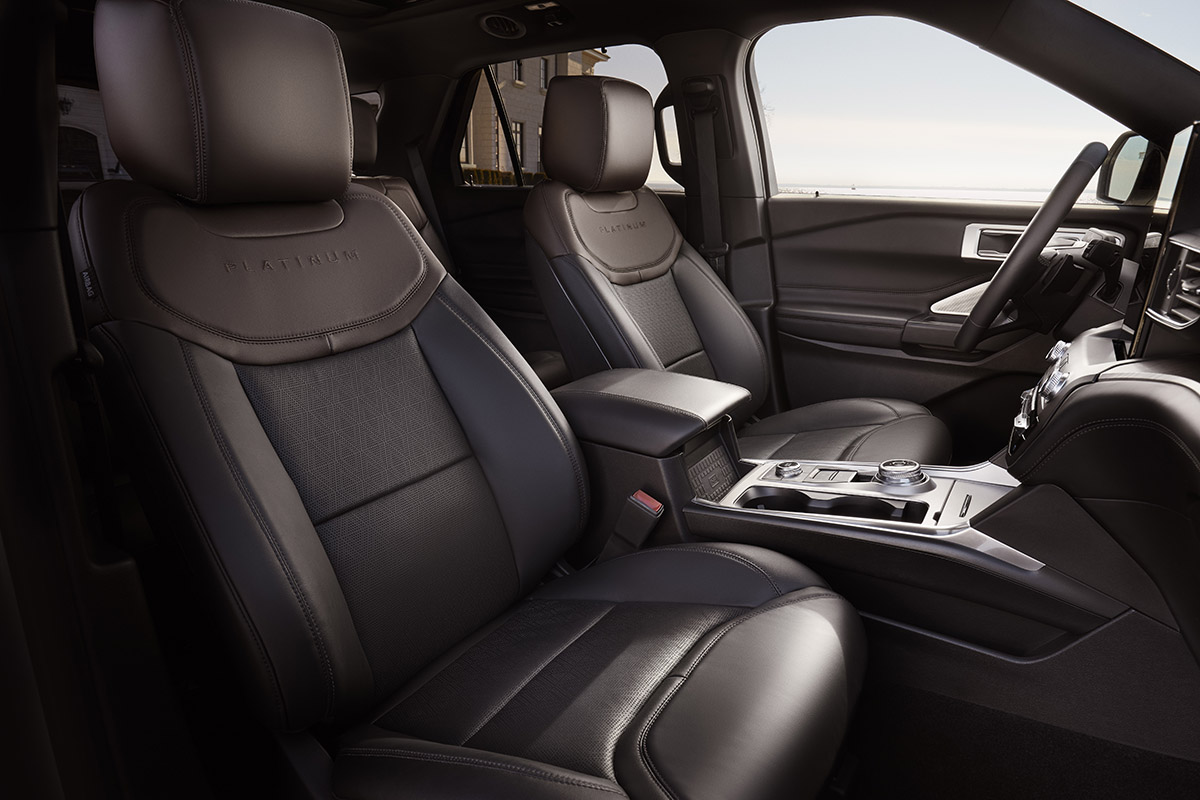 Ford didn't ignore the U in SUV when designing the new Explorer. With the second and third row folded flat, you have a floor space that's nearly seven feet long and 48.1 inches wide between the wheels. That second dimension is the most significant, because it means you can lay drywall or plywood flat on the floor on your trips home from Lowes.
All of this, of course, is hypothetical until we actually get to drive the new Explorer and see how it performs these tasks in the real world. Aside from the actual platform, none of the parts are really new, we've seen the engines, transmission, CoPilot 360 system and other features in previous Ford vehicles. How it all comes together is the question. The good news is, there's not a big price jump for this generation. The base price of the 2020 Explorer will only be $400 more than the current model and with all the extra technology, performance, and comfort that buys, it seems like it should be a bargain. We'll let you know for sure after we've have the opportunity to drive it.