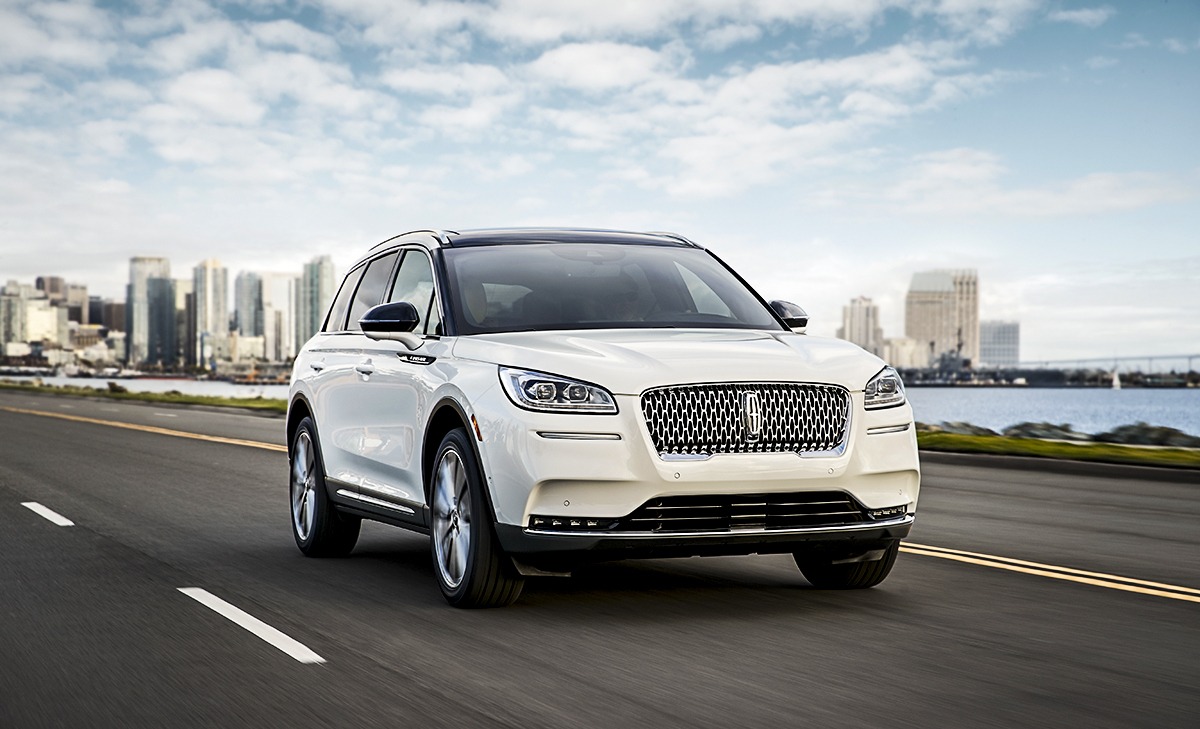 Corsair is a name with a lot of history (and some baggage) in the Ford family. It first appeared in 1958 and 1959 as one of the top trim levels of the doomed Edsel division. After a brief retirement, the name resurfaced on a mid-size sedan from Ford UK at the 1963 London Motor Show that was sold through 1970. Corsair was last used on a Ford sedan in Australia in 1992. And now after a 27 year hiatus the name is back on a new SUV wearing the Lincoln badge.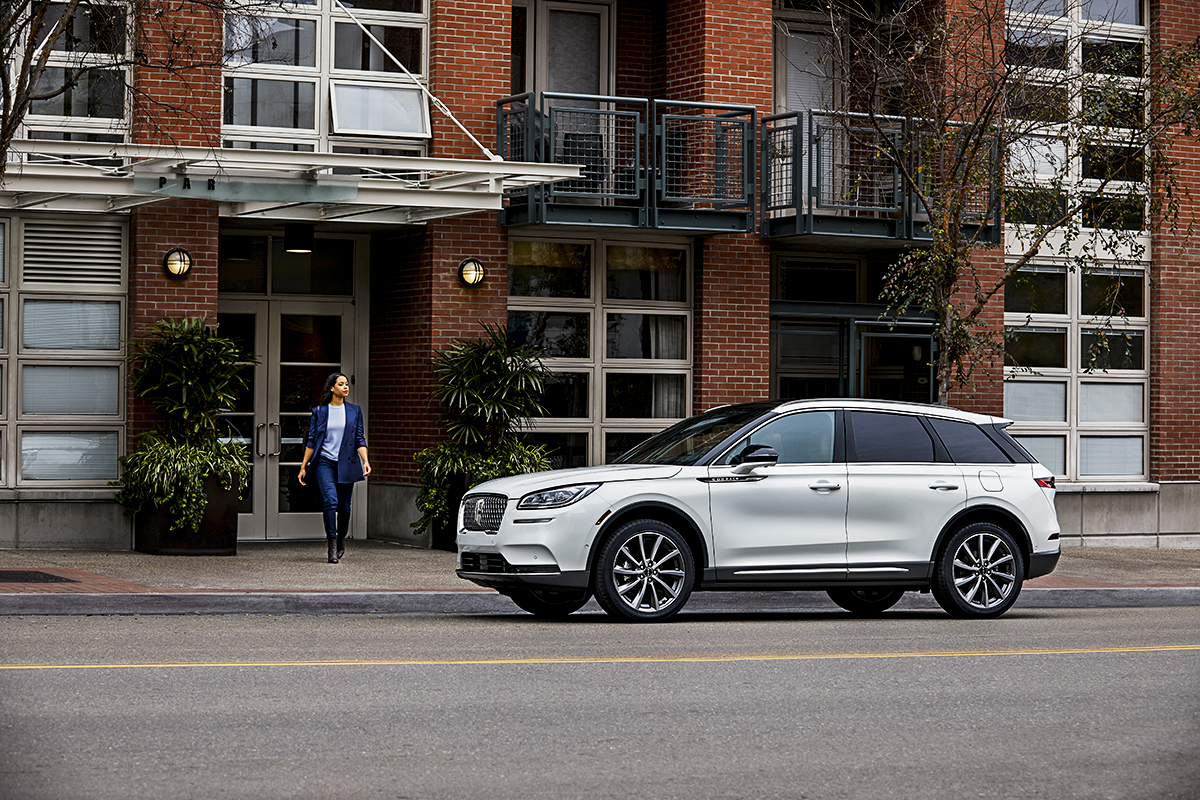 With the well-heeled turning in their luxury sedans for crossovers in record numbers these days, and newer products already in the market from BMW, Audi, Mercedes-Benz, Infiniti, Lexus, Jaguar and others, Lincoln is smart to be retiring the solid, but now dated, MKC [link] and replacing it with an all new compact SUV. Reaching back into their treasure trove of names, Corsair fits the newest Lincoln well, and now leaves the MKZ as the only Lincoln vehicle without a real name.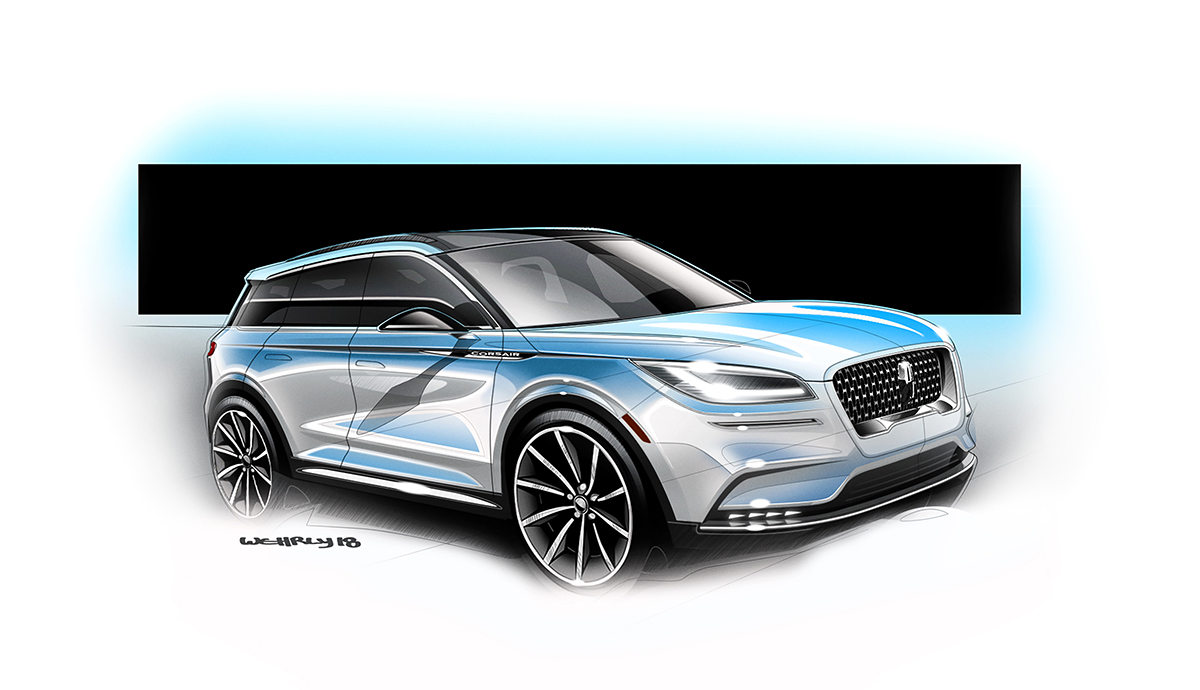 Corsair is derived from the Latin, "cursus" meaning run, and when combined with "air" connotes speed and grace. Lincoln Design Director, David Woodhouse, told me the name informed and inspired the team's design efforts and helped them deliver a small SUV with many of the attributes of its bigger brethren. Lincoln execs will eagerly tell you all their vehicles have four elements in common: beauty, a feeling of gliding, human-focused technology, and an interior that is a sanctuary. What that translates to is a an exterior design with clean, elegant, flowing lines, an interior that is comfortable and calming, and ride and handling characteristics that promise to be smooth and effortless. Sounds simple, but it's not or others would be doing it.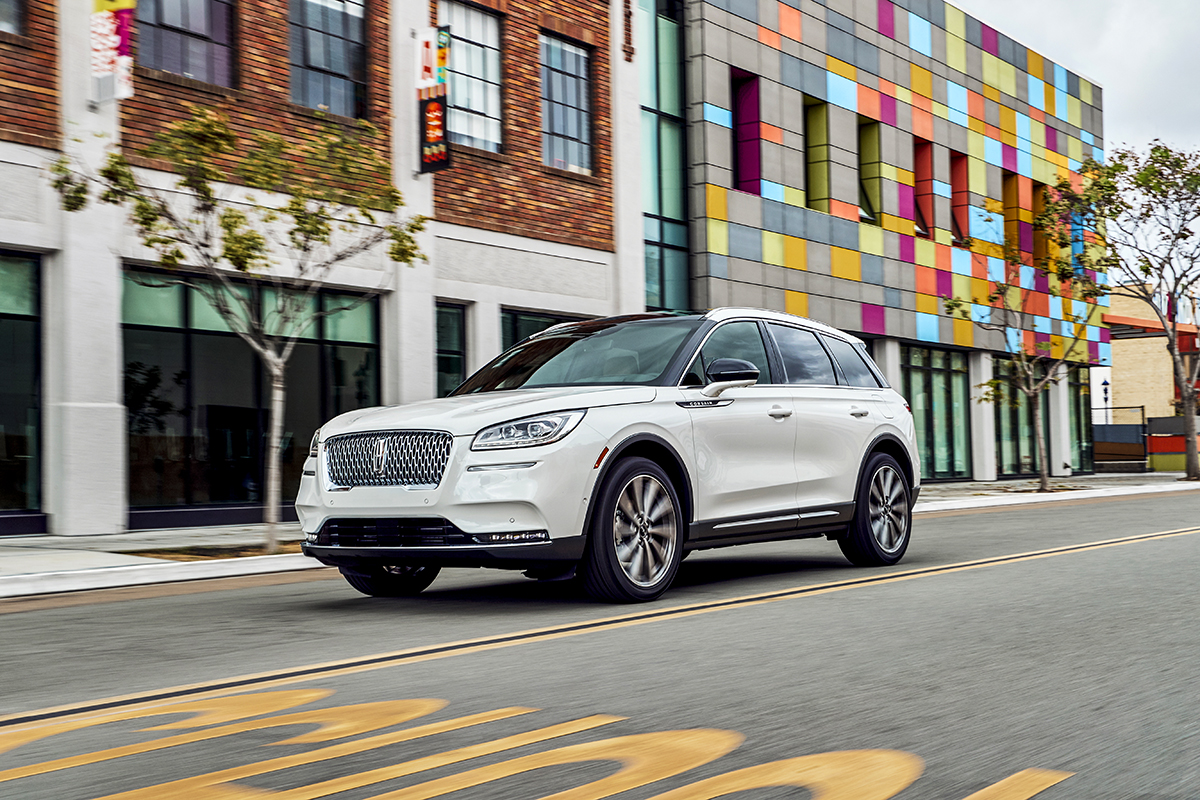 The Corsair is built on a new platform and as such its exterior dimensions differ slightly from the vehicle it replaces. It's not quite two inches longer, with a wheelbase that's been stretched three quarters of an inch, and it's over an inch lower than the MKC. With deeply sculpted sides and three strong character lines guiding the eye from nose to tail, the Corsair looks longer and lower than that and has an elegantly sporty character. The clamshell lift gate allows the rear tail light to extend the full width of the vehicle uninterrupted giving the impression that its wider, even though it's not. Up front the Lincoln signature grille introduced a few years ago on Continental resolves nicely into the all LED headlamps. Chrome is tastefully applied and its use on the lower lip of the bumper again adds to the feeling of width.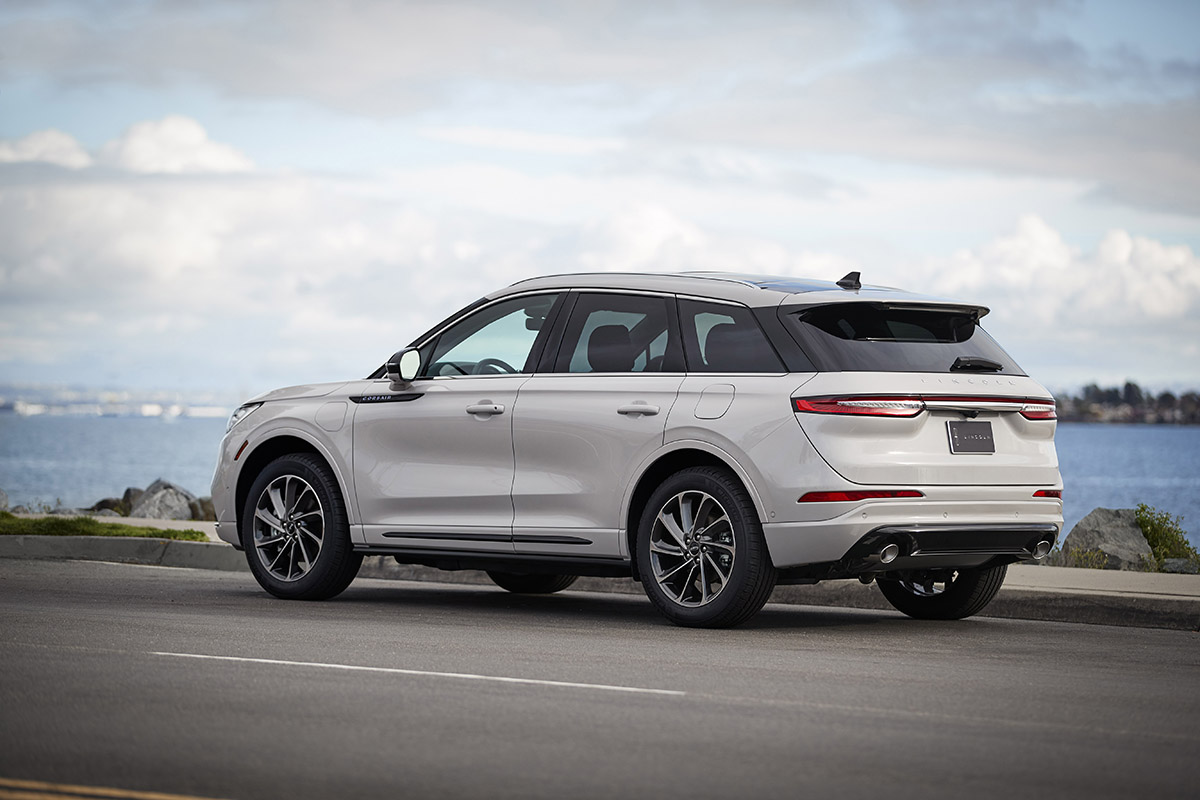 The interior continues the theme of elegance and spaciousness with strong horizontal lines. The S curves from the side sculpting are mirrored in the door panels. The materials are high quality without being ostentatious. This is after all Lincoln's entry level luxury vehicle so I'm fairly certain it's going to start at a price that will be competitive with the Lexus NX, Infiniti QX30, and Audi Q3. Black Label themes will not be available on Corsair, but you can get Lincoln's perfect position seats that adjust 24 ways, have massage functionality and are heated and cooled. There are five interior colors available including and exclusive option called "Beyond Blue."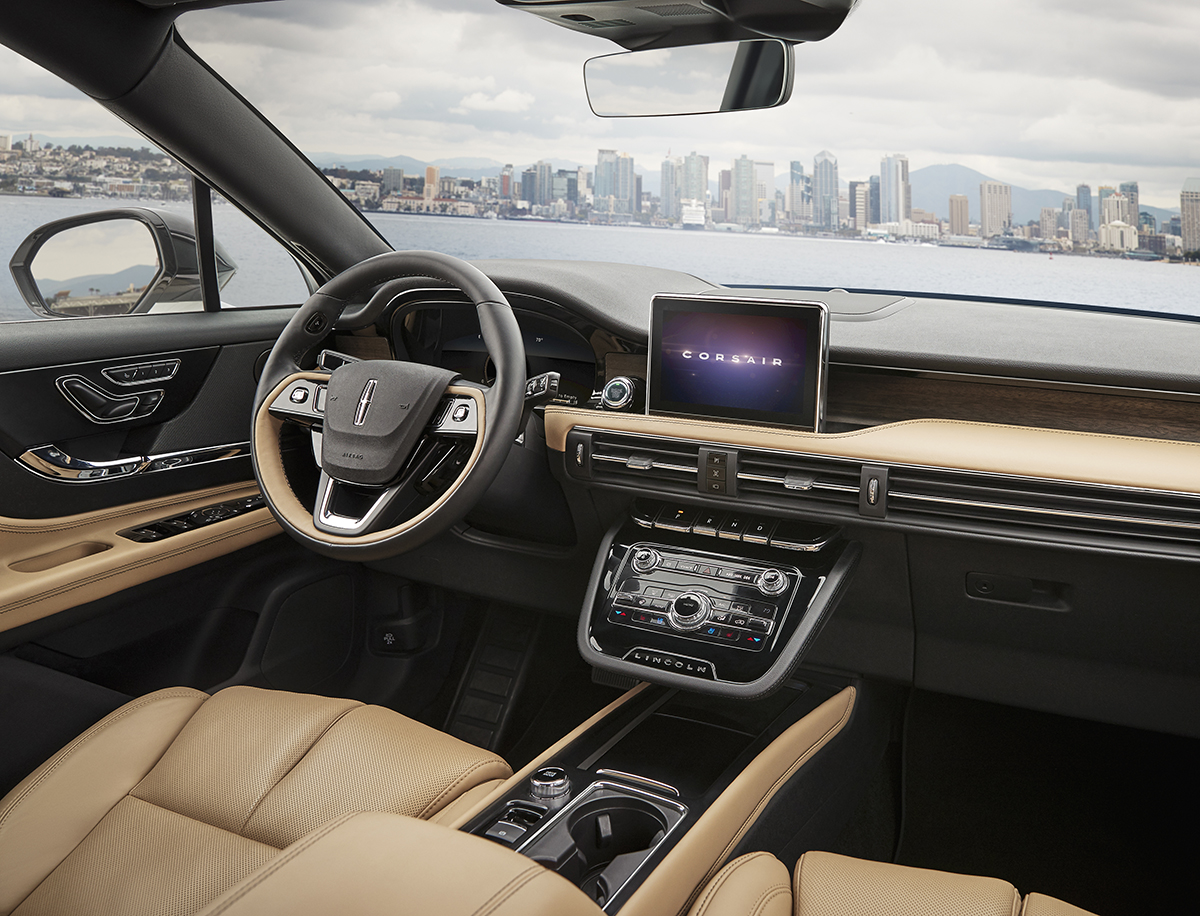 Rear seat legroom is a big story in the Corsair. Somehow they've managed to add two inches of legroom for rear seat passengers while increasing cargo capacity by nearly two and a half cubic feet. The sanctuary theme continues into the technology. Alerts and chimes are actually short musical compositions created and performed by members of the Detroit Symphony Orchestra. Lincoln Co-Pilot360 is standard providing five key driver assist features: Pre-Collision Assist with automatic emergency braking and Pedestrian Detection, Blind Spot Information System, a Lane-Keeping System, rear backup camera, and auto high-beam lighting. Co-Pilot Plus takes even more stress out of driving adding adaptive cruise control with traffic jam assist that includes lane centering so the car can almost (I'll stress almost, keep your hands on the wheel kids) drive itself when traffic slows to a crawl. It also adds active park assist that will both parallel and perpendicularly park the Corsair with the touch of a button. You don't have to operate the pedals, wheel, or gear shift.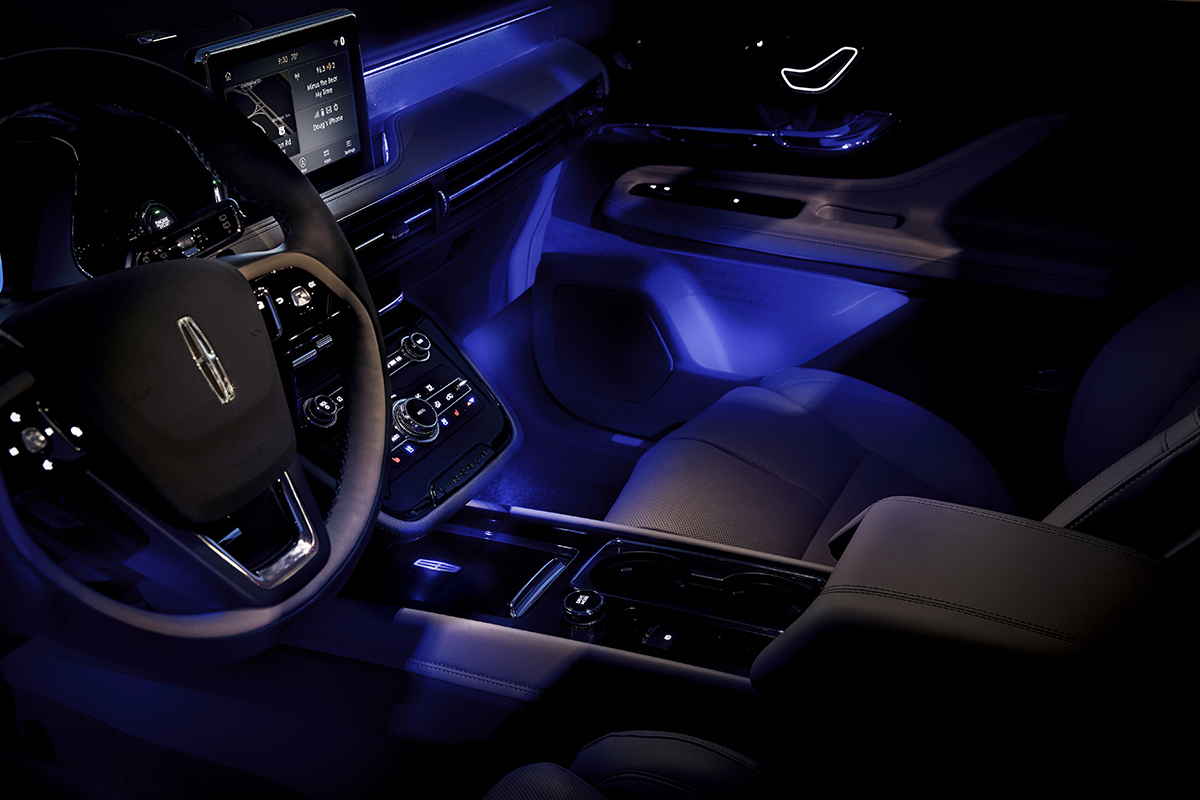 One of the reasons I'm holding back from calling the Corsair "all new" is that the engines are carryover. Your choices are still the 2.0-liter and 2.3-liter turbocharged engines currently available in the MKC. The will be retuned for Corsair according to Chief Engineer John Jraiche who said they are targeting higher horsepower and torque numbers for both. Using a new 8-speed automatic transmission and either front or all-wheel drive the Corsair should perform better and be more efficient as well.

With the addition of Corsair, Lincoln's transformation of its SUV lineup will be complete. I'm looking forward to getting behind the wheel in September before it goes on sale later this year to see if the experience behind the wheel lives up to the promise of its appearance. Seeing what they already done with Navigator, Aviator, and Nautilus, I think the odds are pretty good it will. Stay tuned.