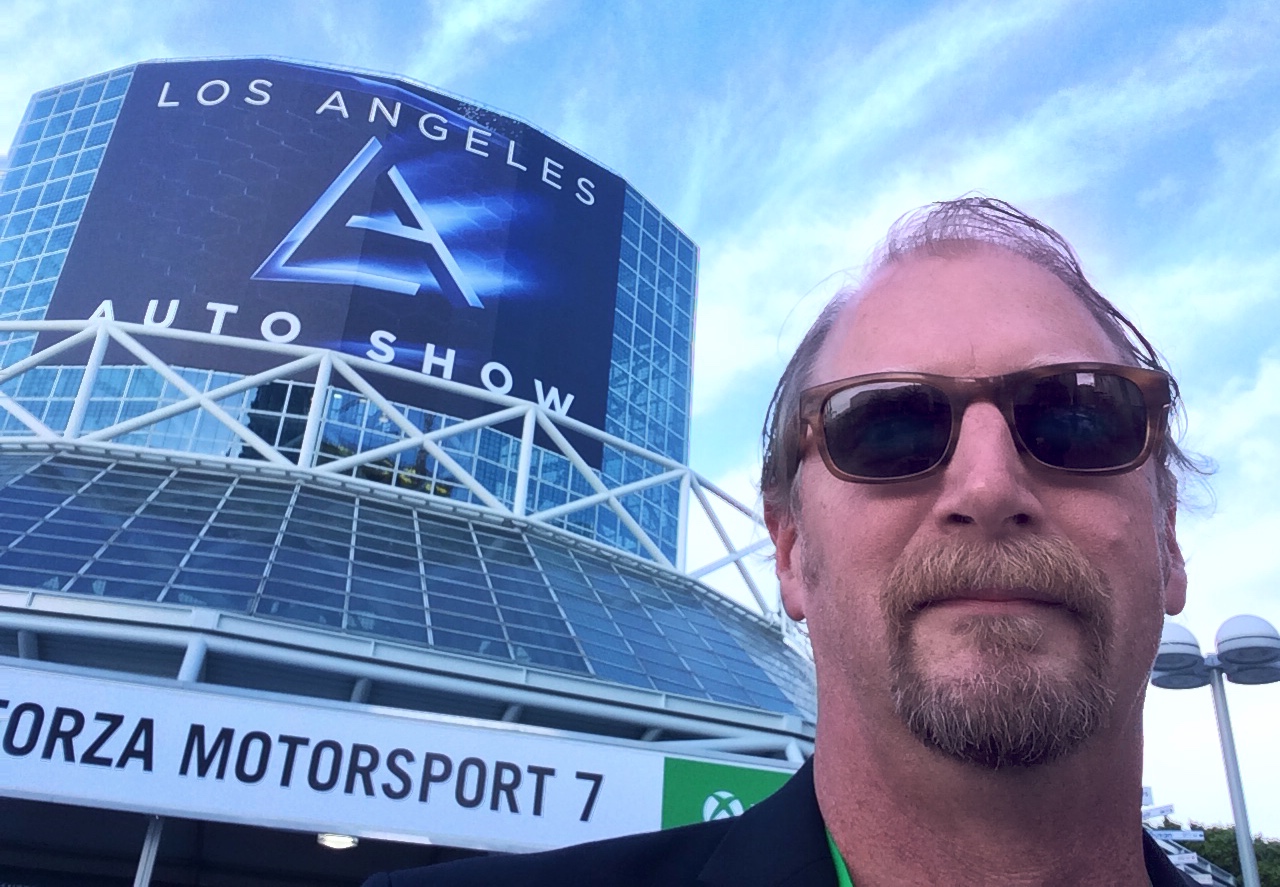 The Los Angeles Auto Show kicked off last week and while only a few all new cars and concepts introduced, there was a lot to look at and talk about. Detroit may be the center of the auto industry from a business standpoint, but L.A. is still the heart of car culture. So I hopped on a plane and hightailed it out to California (it had nothing to do with the fact that temperatures were threatening to fall below freezing, really) to catch up with the manufacturers and see what trends would be emerging in the coming year.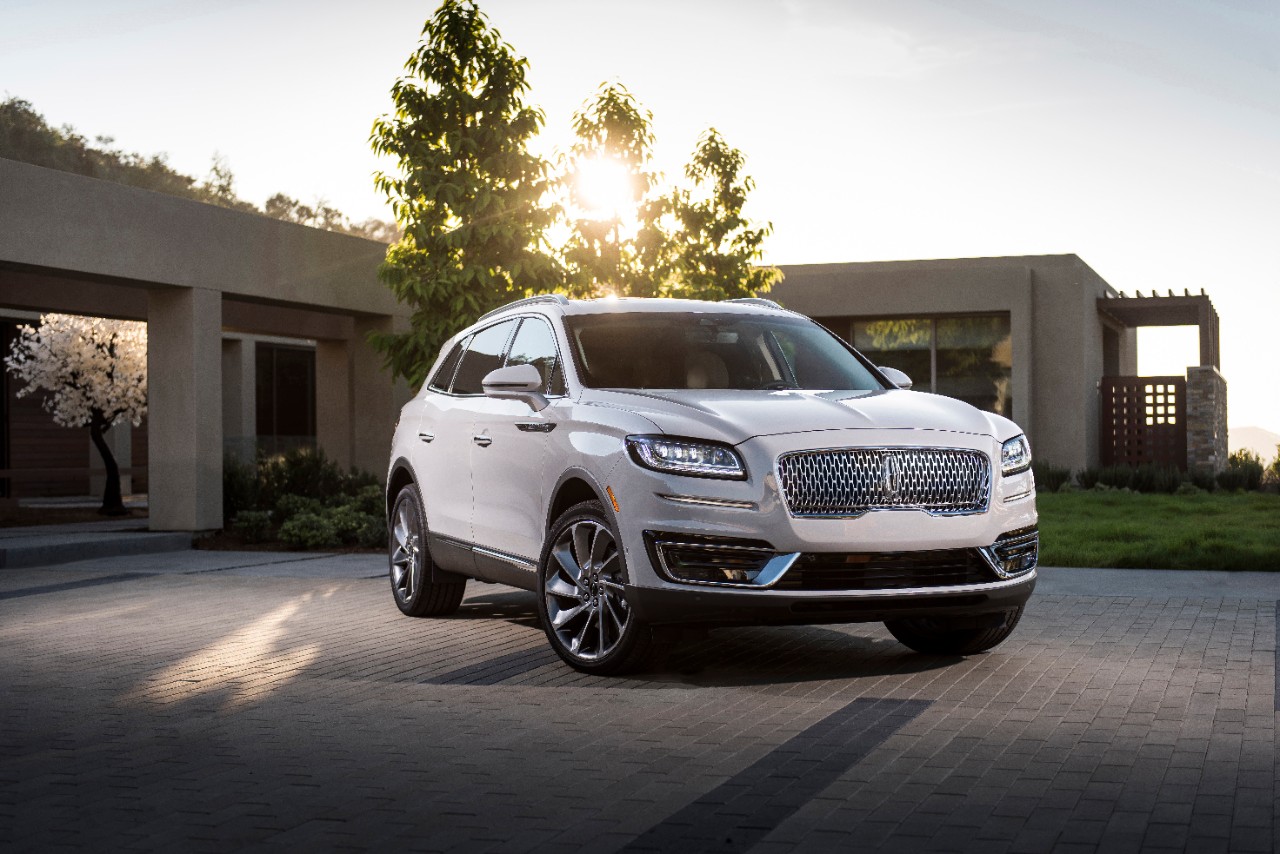 New is a relative term
Lincoln, my host for the event, introduced their latest mid-size luxury crossover the Nautilus, but calling it new might be a bit of a stretch. It's a significantly updated version of last year's MKX, already one of my favorites in the category. In addition to a new name – a real name, not an indecipherable and meaningless alphanumeric string – it is the final vehicle in their lineup to get the new Lincoln signature grill which it wears very well. The Nautilus also has a full suite of safety and technology features, as well as a new Black Label interior theme, Gala – a study in black and white with a New York art deco feel. When I asked Lincoln president Kumar Galhotra, he confirmed that both the updated MKC and MKZ will be receiving new names as well in the future.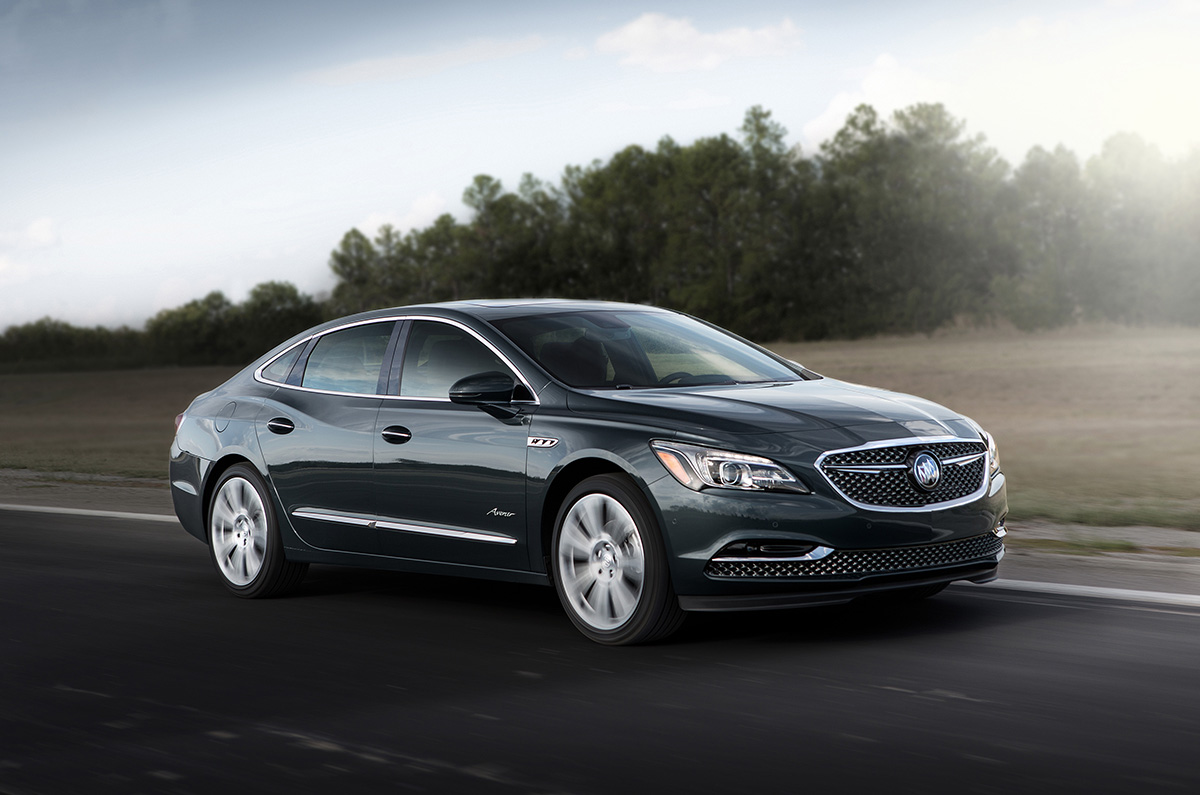 Buick is going all in on Avenir – no not the concept they introduced in Detroit a couple of years ago, but a high end trim package they're offering on the Enclave and Lacrosse. This is basically an acknowledgement that 90% of these cars are ordered in the top trim levels. They're putting that all under one subrand and adding some nice exterior touches like a new grille, badge, side markings, and special wheels and voila! it's not just a Buick, it's a Buick Avenir.
Bigger Is Still Big
Subaru introduced its first full-size SUV, the Ascent, in the cutest way possible. If there's any question that the full-size SUV is this generation's station wagon or minivan, it was put to rest by this launch event.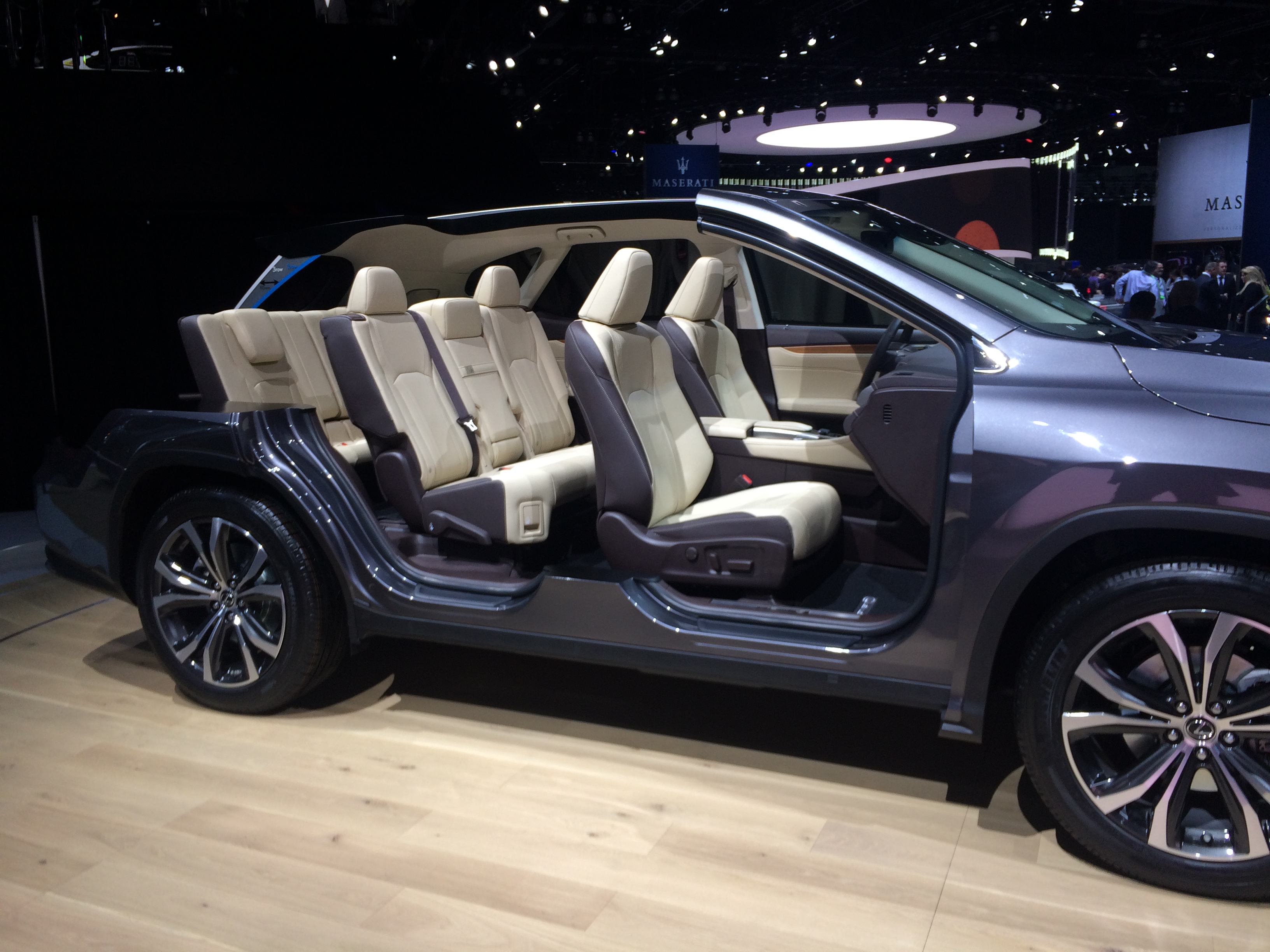 Winning the "what took you so long award" for obvious innovation Lexus stretched it's RX platform finally giving it the third row everyone has been waiting for. The RX 350L now holds up to seven passengers which should make the category's best-selling crossover sell even better.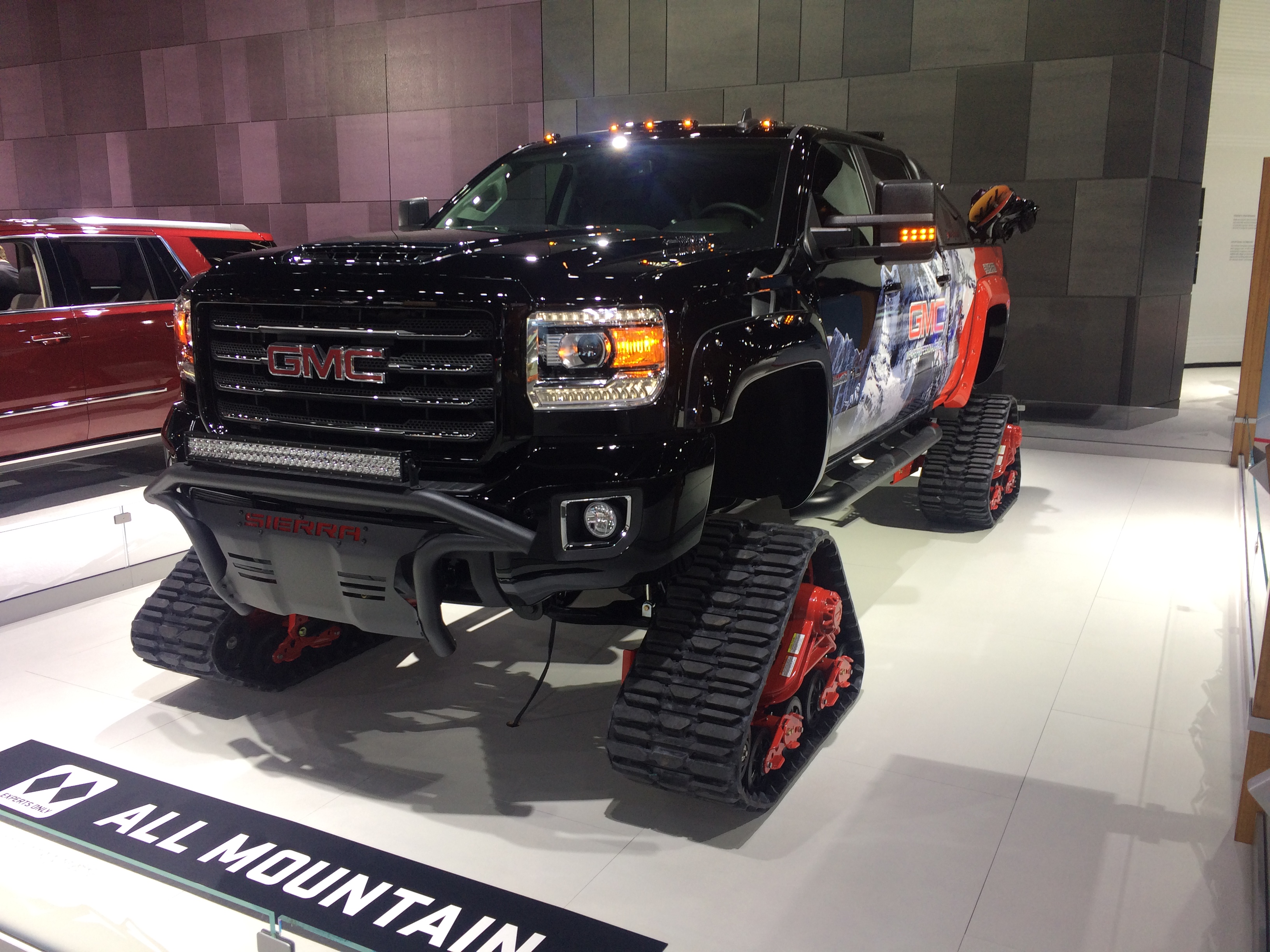 When it comes to big, it doesn't get much bigger than the GMC All Mountain concept. A full-size Sierra Denali HD crew cab jacked up on tank tracks that replace the wheels for use in the snowy back country. It's one of those wonderfully ridiculous concepts that let you know even though this is serious business, we can still have a little fun every now and then. A working version of the All Mountain is at Vail Resort in Colorado. I think I might need to get out there for a test ride this winter.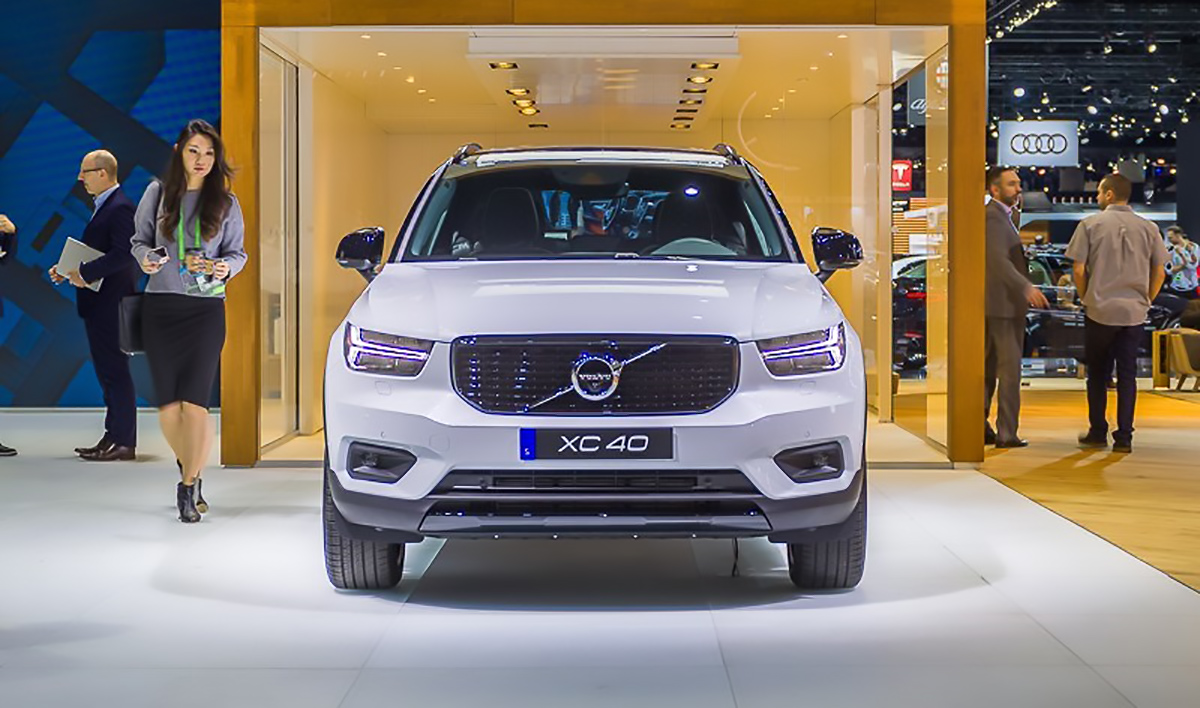 You don't have to buy a car to "own" a car
To keep pace with other luxury brands, Lincoln introduced their subscription car service, which allows you to lease a Lincoln on a month to month basis, with all costs (license, regristration, insurance, maintenance) included. Lincoln has not announced pricing but unlike Book by Cadillac where subscribers pay one flat fee, prices will vary depending on model and trim for Lincoln's service. Volvo is getting in the game as well with their subscription access program. Taking a page from the mobile phone companies' books, it allows you to subscribe for 24 month periods and for right now is limited to their XC40 CUV. It differs from a traditional lease in that you have an option to change cars after 12 months, and like Lincoln and Cadillac it includes all the other typical ownership costs except fuel. Pricing starts at $600 per month.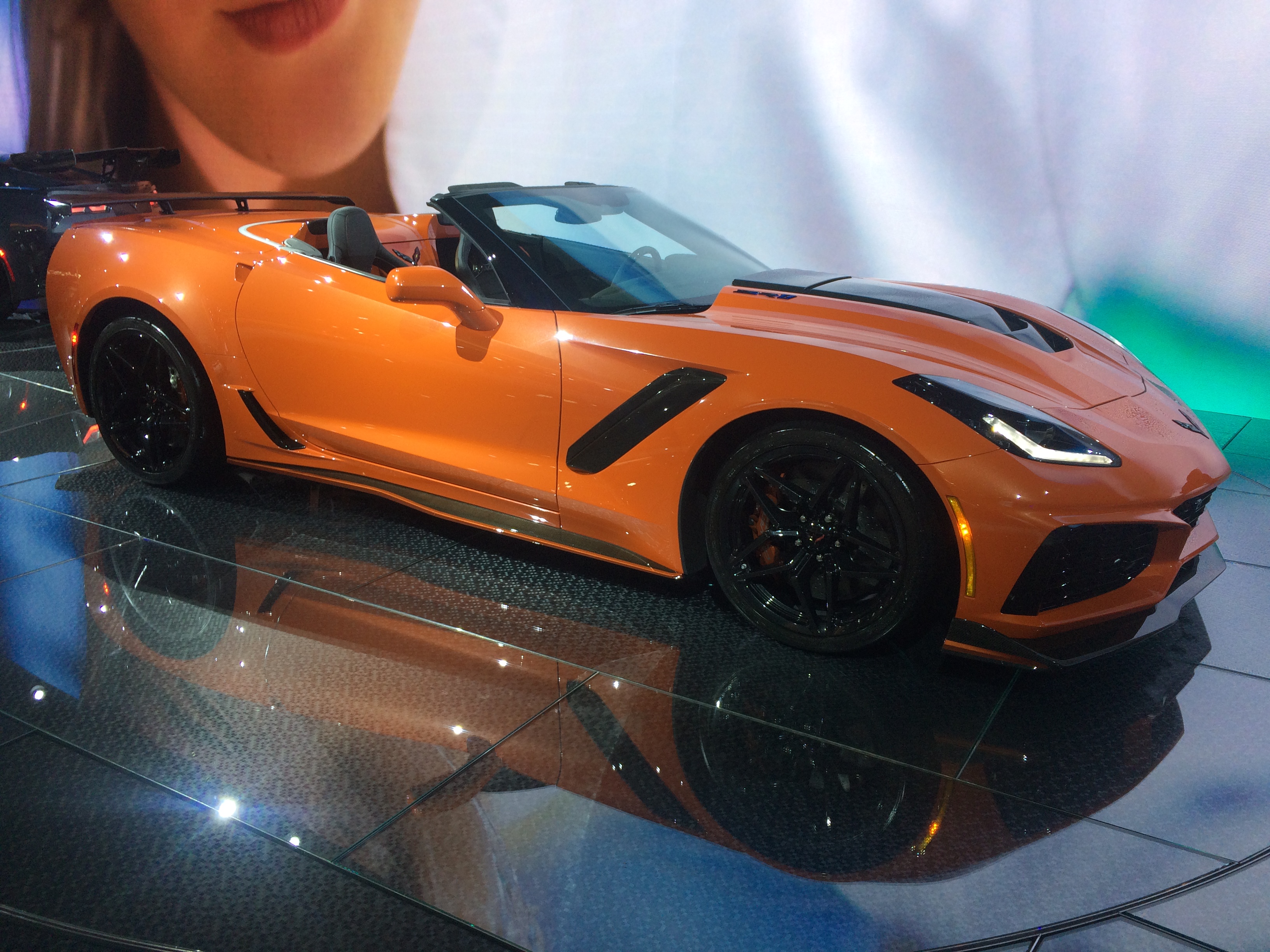 Horsepower for everyone!
You want ponies, they're on display by the hundreds. At Chevy you can see the awesome 750 horsepower Corvette ZR1. The 800 horsepower Dodge Demon graces its special corner of the FCA booth. 500 and 600 horsepower cars and trucks from Mercedes-Benz, Audi, BMW, Nissan, and Ford are as common as plastic surgeons in Beverly Hills. Even the new Camry with its V6 in sport trim makes 300 horesepower. Think about that for a minute… A Three Hundred Horsepower Camry. There was a time not that long ago that the base Corvette didn't make 300 horses. The world has gone mad, mad I tells ya! But in only the best way possible.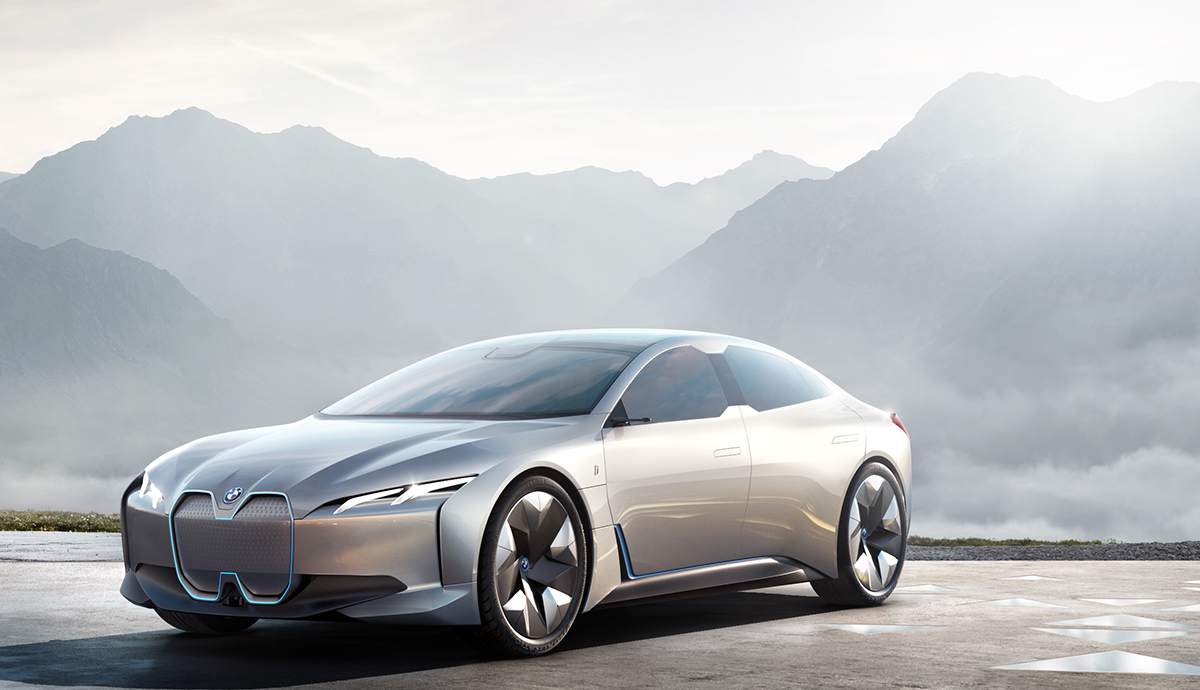 It's an alternative fuels world
Not surprisingly LA is home to more hybrid and electric vehicles than anywhere else in the country. It's a trend too big to ignore and a market to important to dismiss. Even Tesla showed up just like a real auto company with examples of their full line on the floor. The Chevy Bolt, a car I had to cruise around LA in for the week, was front and center at the Chevy stand. Nissan had its new Leaf on hand. BMW trotted out the i8 Roadster we'd all been waiting for and then unveiled a new all-electric concept, the i Vision Dynamics. It's a four-door Gran Coupe with a range of 373 miles, accelerates from 0 to 60 mph in around four seconds and will be streat ready in 2019. I wonder if the people from Tesla were watching.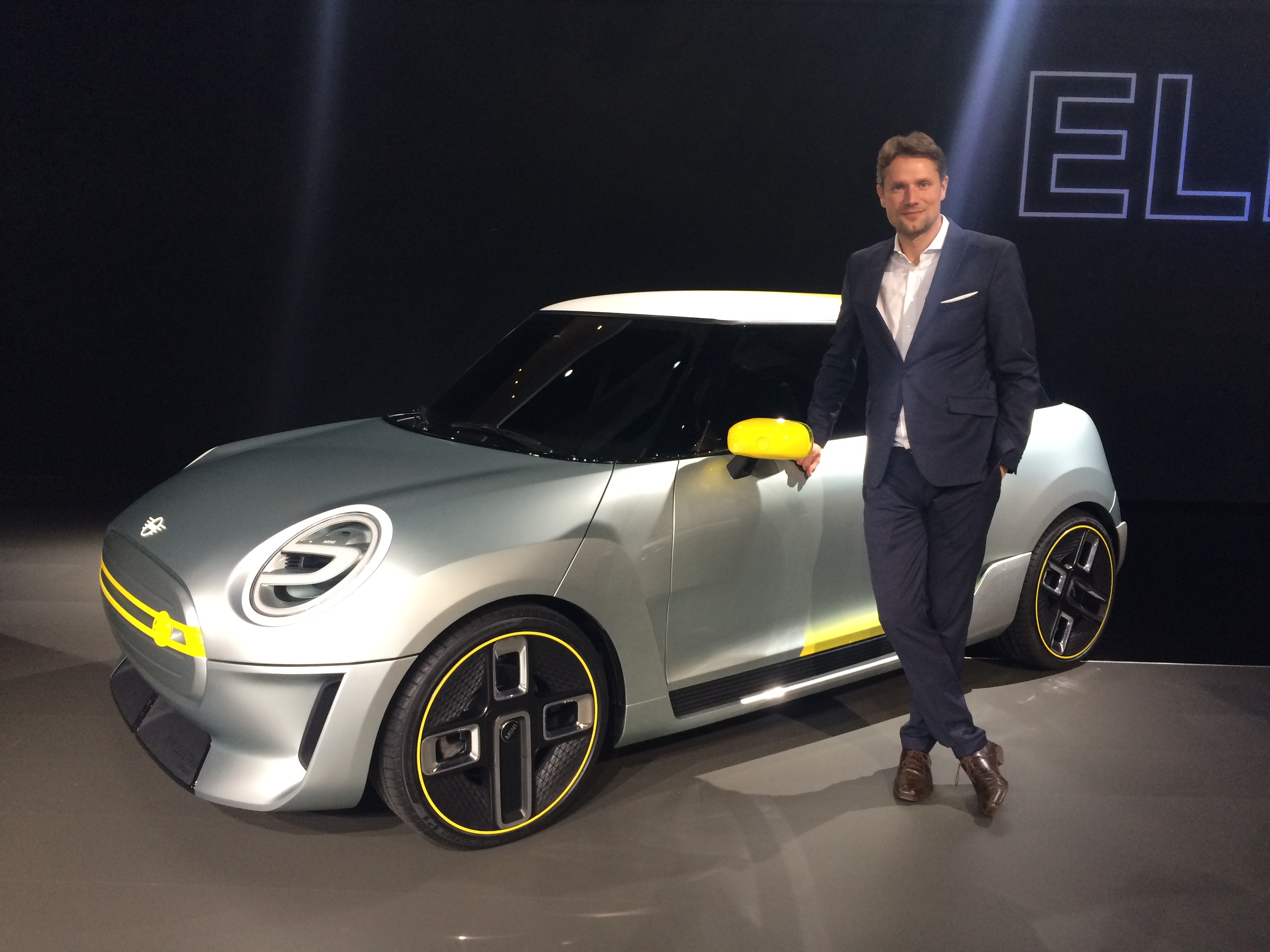 MINI followed up with a plug-in hybrid version of its Countryman All4 which delivers a modest improvement in MPG over the standard model. But the big news was the MINI Electric Concept. Built on the current MINI 2 Door Hardtop Platform, the MINI electric will hit the road in 2019 as well. MINI executives said the new all electric bulldog would "Emotionalize the electric car by adhering to the brand's core values of driving fun, clever use of space, and innovative design." While they see the MINI Electric Concept as an important step in the brand's future, they don't see the electric future arriving overnight, "It won't be like flipping a switch. It will be a slow transition that happens over time."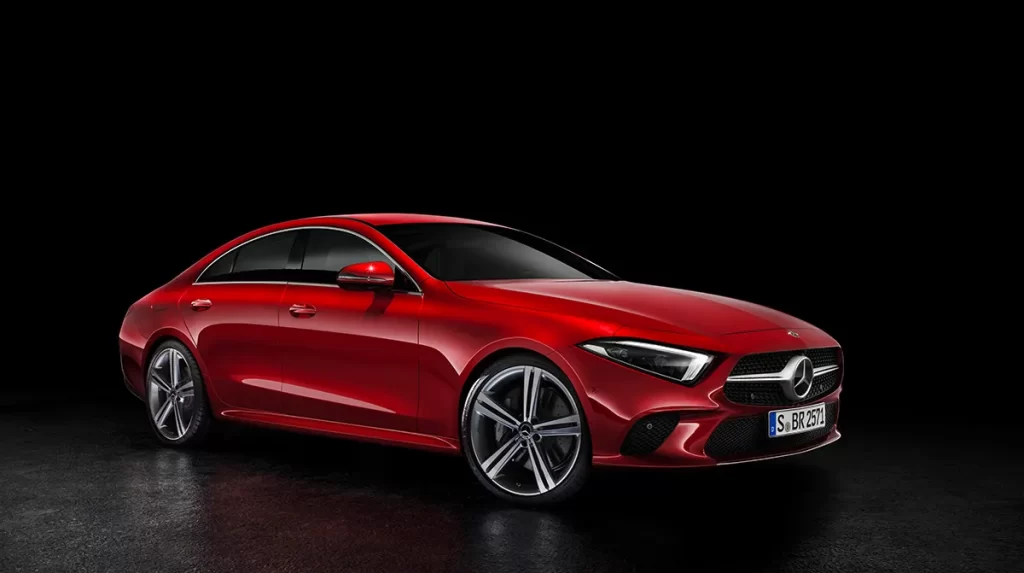 You can't spell Luxury Automobiles without L.A.
Every premium manufacturer was out in force. In addition to the new Lexus and Lincoln offerings previously mentioned, Mercedes-Benz unveiled and all new 2019 CLS, a four door car with a coupe like silhouette. With its long hood hiding an new inline six, the CLS 450 makes 362 horsepower and is said to combine the Mercedes sporting heritage with its legacy of crafstmanship and engineering. BMW brought its all new M5 to the show. It's an all out beast with 600hp, a 0-60 time of 3.2 seconds, and all the tech you've come to expect from the Munich manufacturer. Available spring of 2018, you can purchase it for the low, low price of just $102,600 not including destination charges.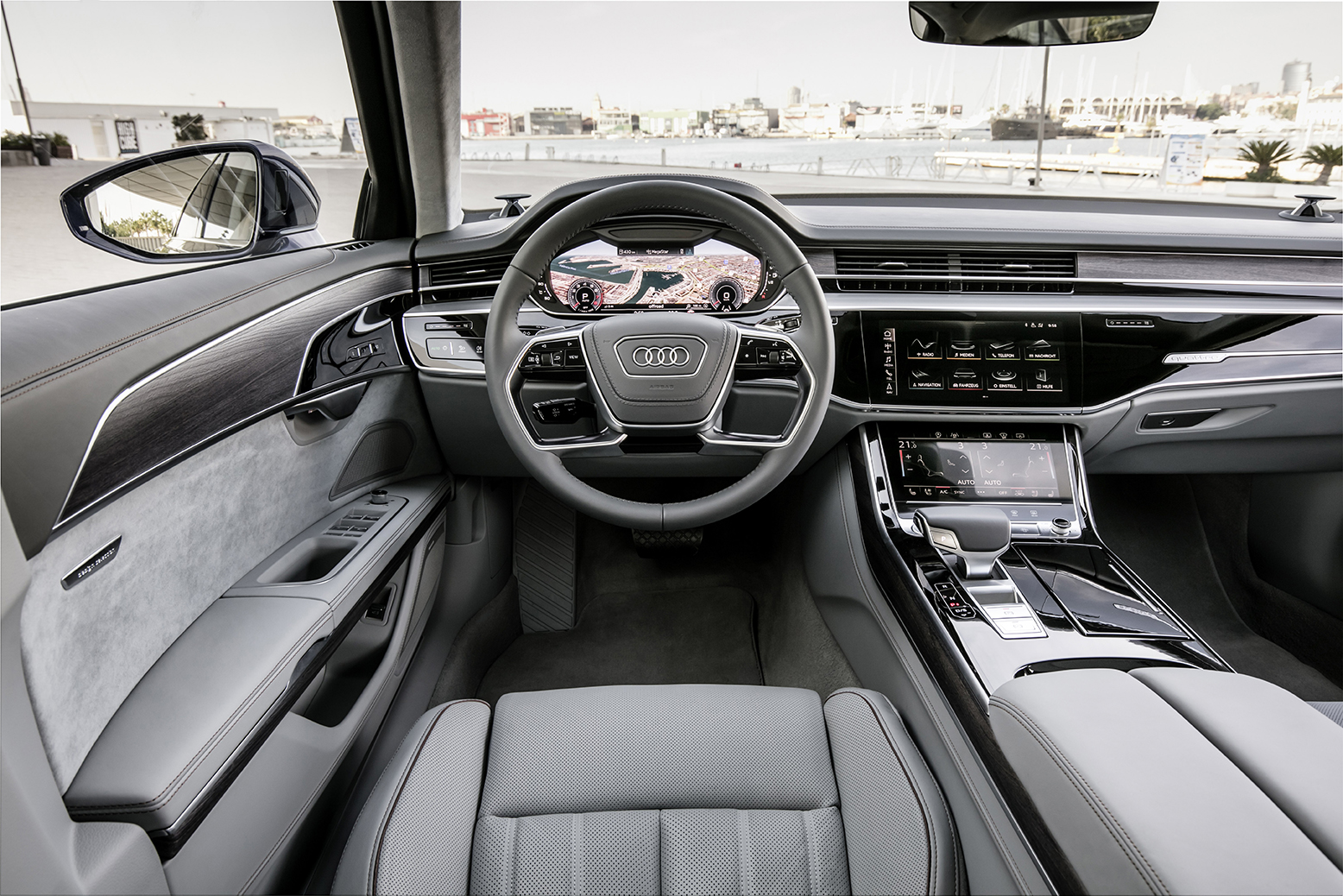 Audi brought the all new A8 full-size sedan to the show. While the category has been fairly stagnant from a sales standpoint, the activity among manufacturers has been frenetic. BMW has a new 7 Series, the S Class is less than a year old, and Lexus just launched their all new LS 500. Of course since the A8 is an Audi, it's a technological tour de force starting with a lightweight frame that's 58% aluminum for light weight and strength. Their MMI infotainment interface includes two touch screens on the center console with haptic feedback that lets the user know when icons are touched. Audi also has added and improved its automated driving systems which now includes "Audi AI traffic jam pilot." The first true level 3 autonomy offered in any passenger car, traffic jam pilot will fully operate the car on divided highways and freeways at speeds of up to 37 miles per hour. Having spent 45 minutes to go three miles on the 405 just a day later, I can fully appreciate turning over control to a competent assistant.
All things for all people
LA is either the first or last show depending on who you ask, but it's always a good one when you're looking at the art and culture of the automobile. For those who worry that the generation moving into car buying age isn't interested in cars, I say stop. A privately automobile still offers the greatest degree of freedom, mobility, and self expression of any form of transportation – three of the major motivators for our obsession with these things. While the landscape is definitely changing in terms of technology, propulsion, and even ownership models, the variety of cars, the availability of horsepower, the sophistication of design make this the best time in the history of the automobile to be an automotive enthusiast. As Carly Simon sang so many years ago, "These are the good old days."