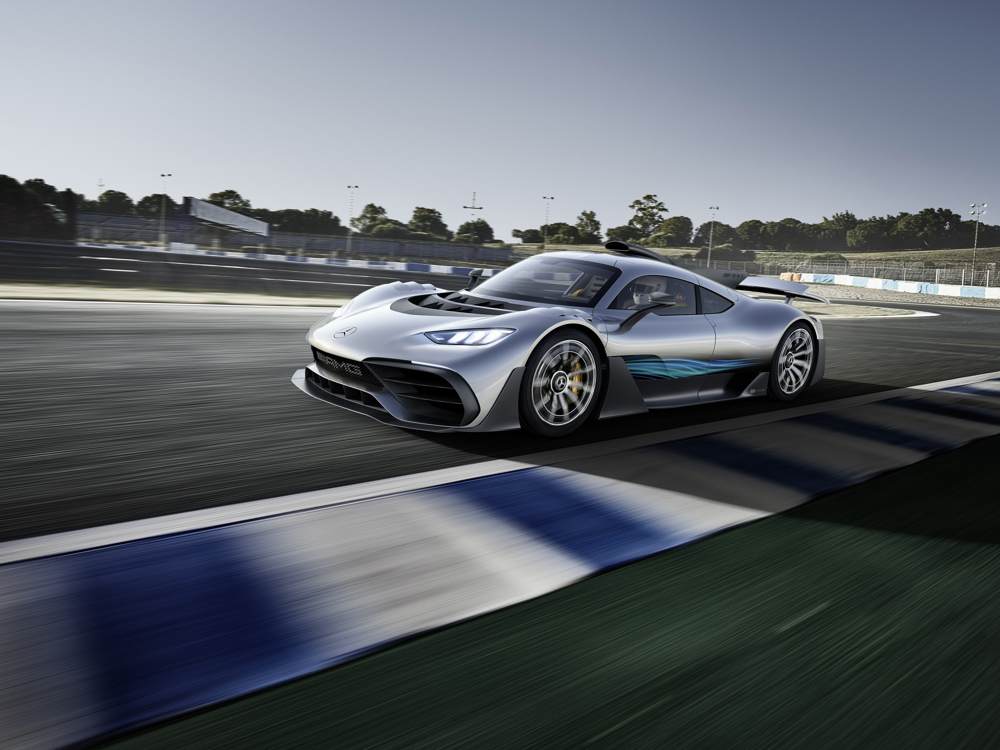 As the home show of the German Auto Industry, the Frankfurt Motor Show is one of the biggest of the year and certainly the most important show in Europe. As expected it drew its share of supercar introductions, luxo barges, and showed that even in Europe, the SUV trend is damn near unstoppable. But the most significant cars on the floor in Frankfurt are the motors that will power the cars of the future.
Every major manufacturer including Mercedes-Benz, Audi, BMW, VW, Honda, and Jaguar, spent a significant amount of time focusing on electrification platforms that they will be introducing in the near future.
Mercedes-Benz, while showing off their new hybrid supercar and electric concept vehicle, announced that all Mercedes badged vehicles will have some form of electrification (hybrid, plug-in hybrid, or all electric) by 2022. The Mercedes AMG Project One supercar lifts the engine technology that powers their champpionship winning Silver Arrows Formula 1 team. At the heart is a 1.6 L turbocharged V6 that uses two electric motors to make the turbocharger and crankshaft spin more quickly. This motor drives the rear wheels while two all-electric motors drive the front wheels. The result is an all-wheel drive platform that makes 1,000 total system horsepower. The promise is that it will deliver near F1 levels of performance – 0-120 mph in under 6 seconds with a top speed nearing 220 miles per hour – to a car that can be driven on the street. Mercedes will only produce 275 copies of the Project One and already have over 1,000 people interested in purchasing the $2.5 million hypercar.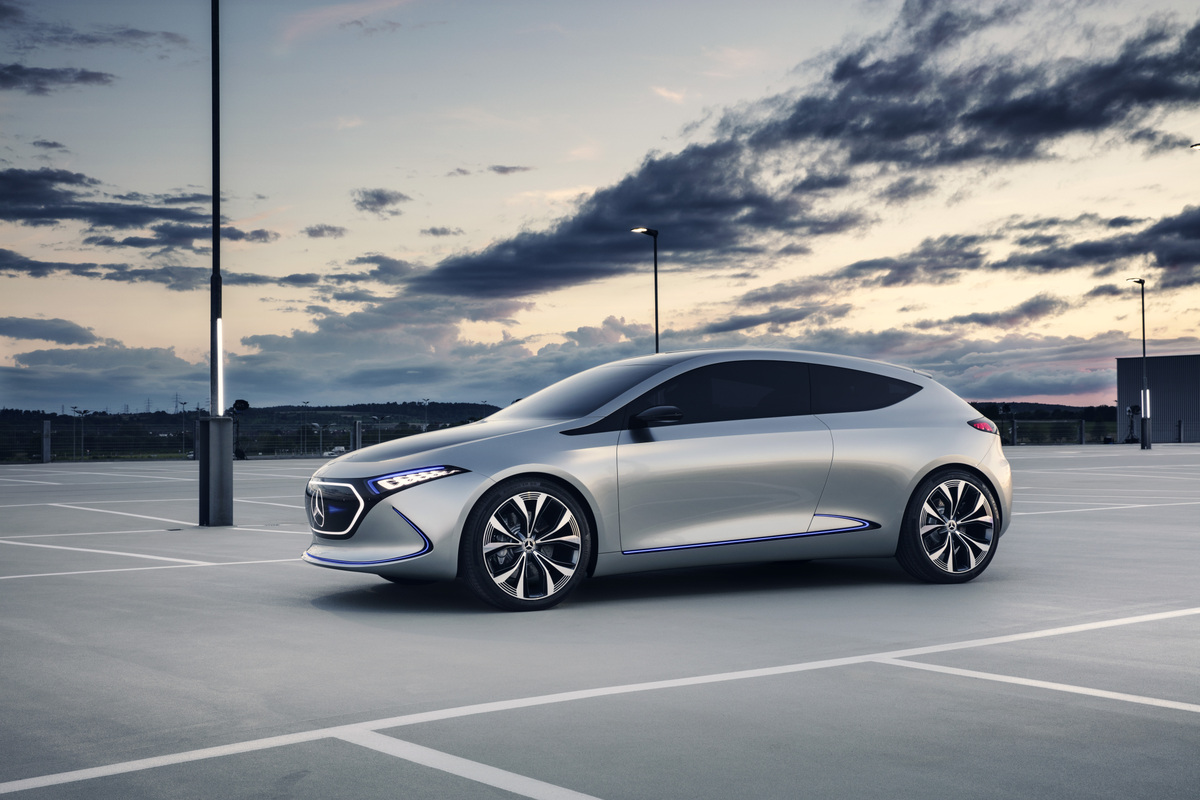 One the other end of the spectrum for Mercedes is the Concept EQA, a compact electric crossover delivering up to 250 miles of all-electric range. Built on a platform designed specifically for electric driving, Mercedes executives promise an engaging driving experience along with Mercedes-Benz levels of comfort and luxury. The all-wheel drive crossover will be powered by two electric motors and use a scalable battery pack that allows the owner to select the levels of performance and range that are appropriate for them. Using a quick charger, you can recharge to add 60 miles of range in about 10 minutes.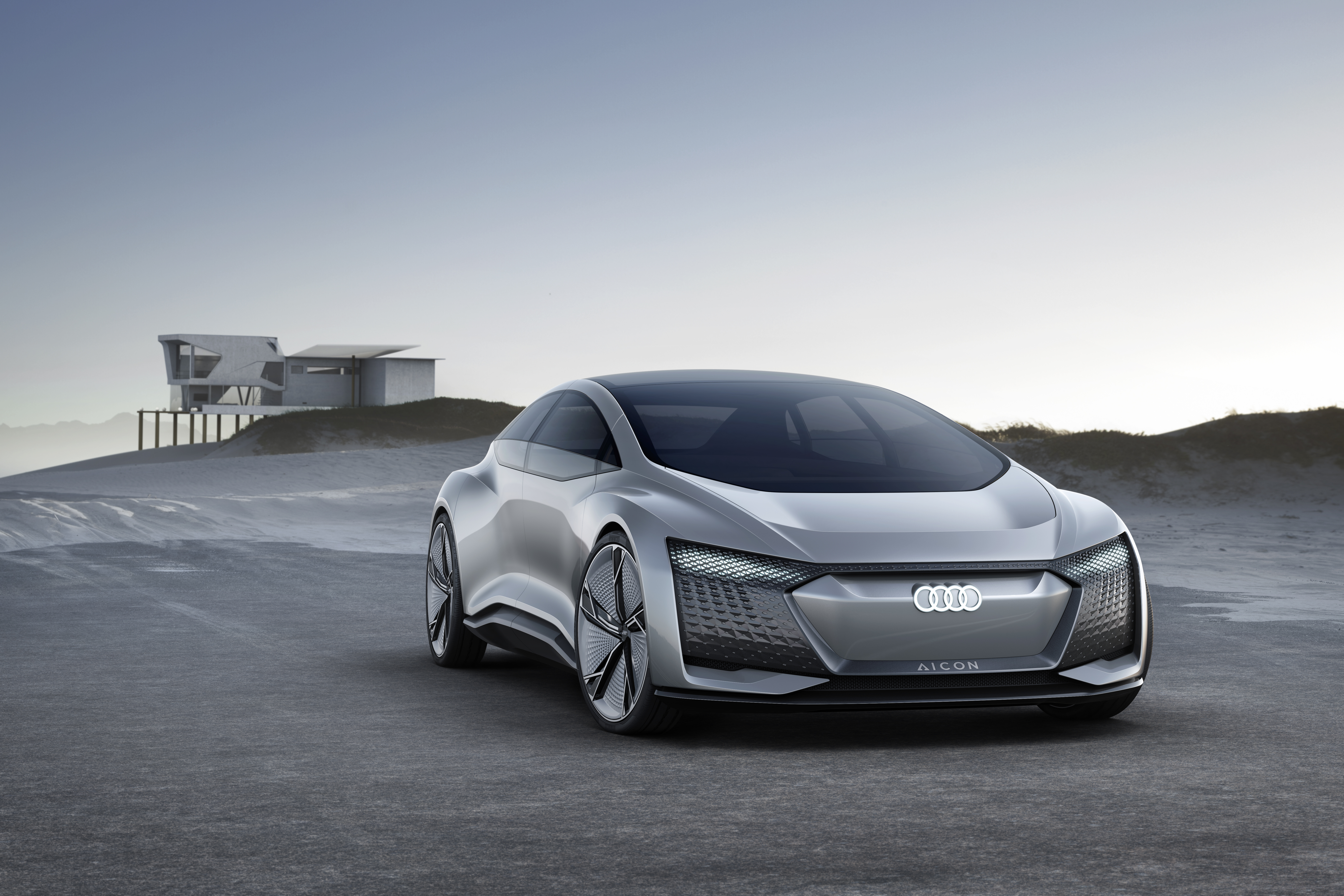 Audi, not to be outdone, continued its drive for electric and autonomous vehicles by unveiling the Aicon and Elaine (the "ai" vowel pairing in each name stands for Artificial Intelligence, get it?). Audi focused more on the "piloted driving" aspects of these concepts, but what I found interesting is the assumption that we're all expecting every new concept to be electric from now on. They included this non-chalant verbiage in their press release, "One electric motor on the front axle and two on the rear power all four wheels, transforming the high-performance coupé into a quattro in typical Audi style. 320 kilowatts of power (429 hp) – which can even reach 370 kW (496 hp) in the boost mode – provide a fitting level of propulsion. Elaine sprints from 0 to 62.1 mph in just 4.5 seconds. With the battery's energy content of 95 kilowatt-hours, its range is in excess of 310.7 miles. There are two options for charging the battery: a wired fast charging function at 150 kW or wireless charging via the Audi Wireless Charging system."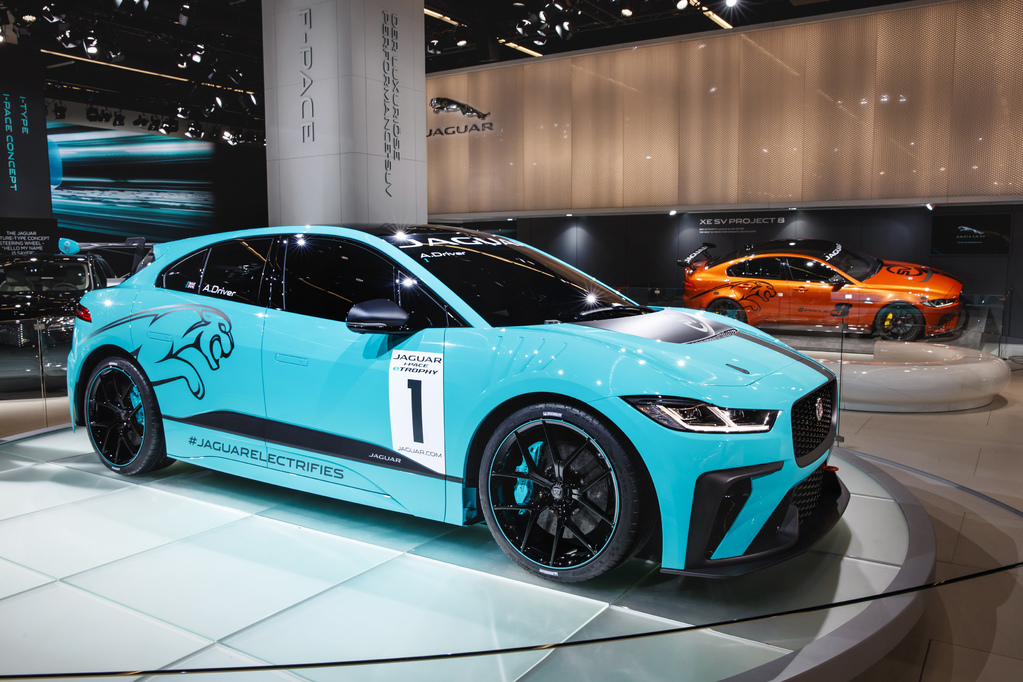 Jaguar announced, to go along with its Formula-E efforts, a new all-electric racing series for its I-Pace all-electric sports crossover.
Prepared by the company's Special Vehicle Operations, the race version of the I-Pace will be the sole car available in an FIA-sponsored all-electric sports car series as a support race to the Formula E Championship. Currently slated for 10 cities that include New York, Sao Paulo, Hong Kong, Paris, and Rome, the series is a marketing effort designed to support the launch of the I-Pace street car next year.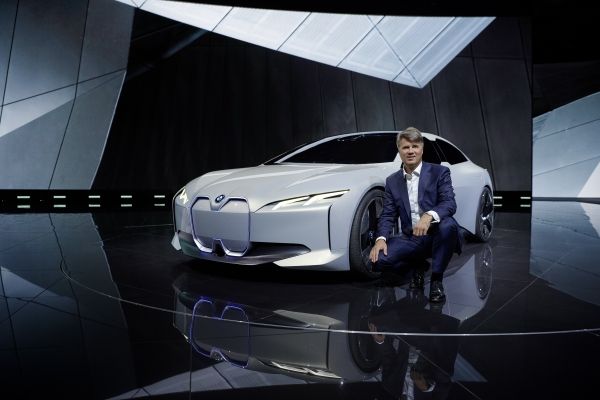 BMW's stand was all about its electric future with its i3 and i8 front and center along with a new concept vehicle, the i Vision Dynamics. The four-door coupe delivers 370 miles of range, a top speed of over 120 mph, and 0 – 60 mph acceleration in just four seconds. BMW didn't share any details for the powertrain or battery pack in this concept focusing more on the design aspects of the vehicle. According to BMW CEO Harald Krüger, "With the BMW i Vision Dynamics we are showcasing how we envisage future electric mobility between the i3 and i8: a dynamic and progressive, four-door Gran Coupe. We are therefore electrifying the heart of the BMW brand and, at the same time, elevating BMW i into a totally new dimension."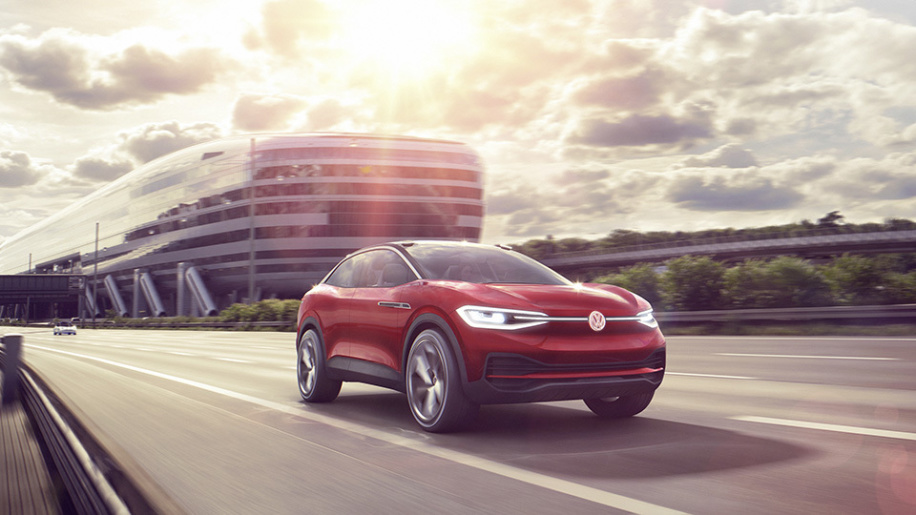 Volkswagen and Honda, In keeping with their brand positions, both focused on more affordable versions of electrific car concepts; the VW ID Crozz and the car most think stole the show this year the Honda Urban EV concept. Taking its styling cues from the N600, the iconic hatchback Honda introduced to the US in 1969, it is designed as its name would suggest, around the concepts of urbanization, car sharing, and autonomy. They were a little vague, however, with the details of its powertrain saying, "Key parts of the powertrain development will include a high-density, lightweight battery pack, integrated heat management and the evolution of energy transfer functions – both to and from the vehicle."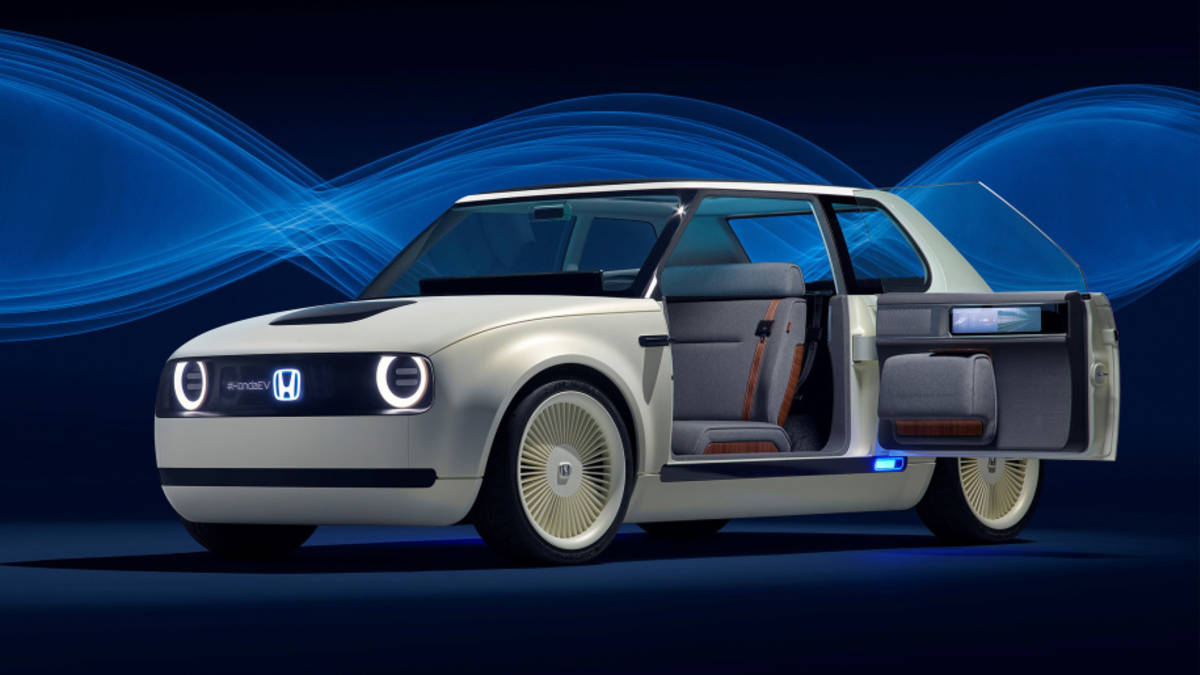 The Bottom Line
And that's part of the problem right now. Everyone is racing to an electrified future knowing that today's technology won't support the vision they're creating. Current battery technology is not only woefully inadequate to reach the range targets people expect with any semblance of affordability, but current batteries are also highly toxic, prone to overheat, and heavy. Over 60% of the US energy supply comes from non-renewable coal and natural gas, which contribute significantly to greenhouse gas emissions. Our power grid is seriously outdated and inefficient. We lose as much as 40% of the potential energy of the fuel between the powerplant and the plug. And even with Supercharging stations, charge times are significantly longer than the time it takes to refuel the tank of a gas powered car.
Yes, the future of driving is electric. Having spent time behind the wheel of several modern electric cars, I can tell you the dynamics and performace are not just satisfying, in many cases they are outstanding. Hopefully the support industries (production, transmission, and storage) are innovating as quickly as the auto makers and our electric cars will be powered by clean, renewable energy sources, transmitted efficiently, charged quickly, and stored in efficient, energy-dense, lightweight, eco-friendly batteries that don't require separate cooling systems to keep them from catching fire during discharge.
It's going to be a beautiful electric future. It just might not be here as quickly as we think.