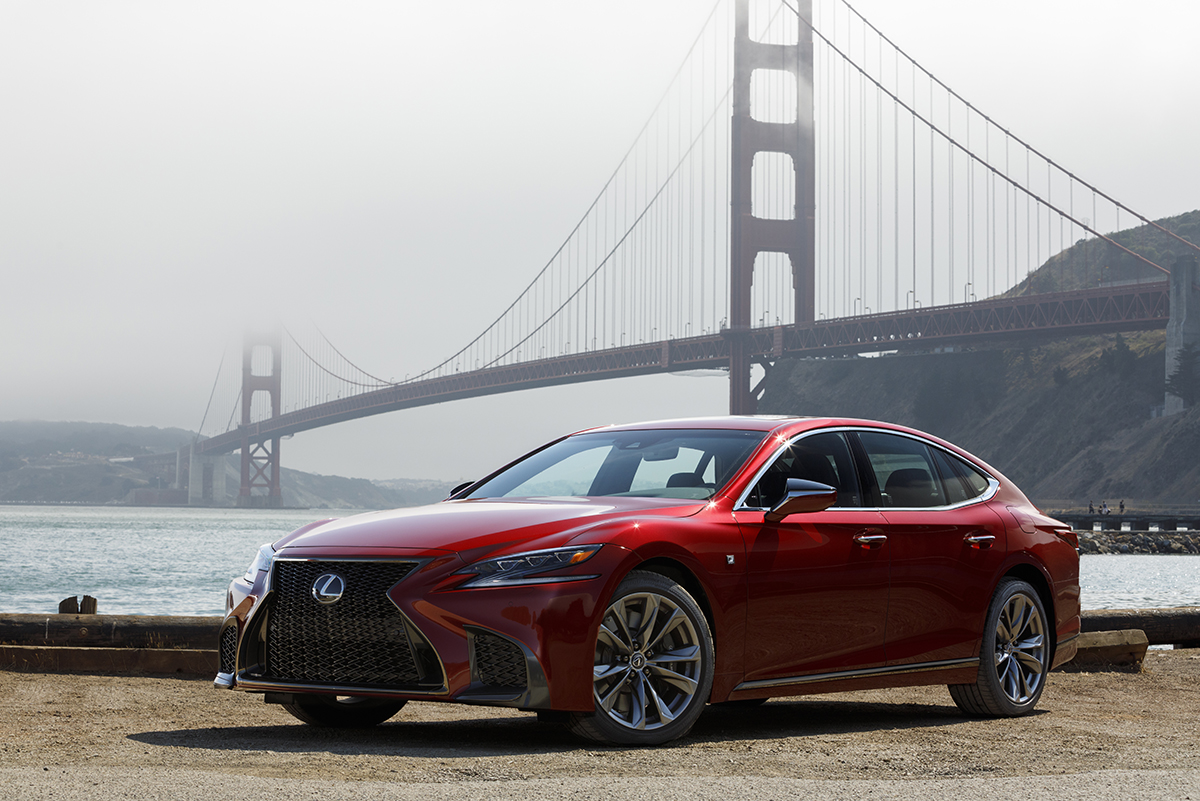 Long ago in automotive galaxy far, far away, Toyota launched the Lexus division with a full-size sedan named the LS 400. The year was 1989 and the car was a blatant copy of a Mercedes-Benz S-Class. It was also an immediate success selling more than 40,000 copies in its first year while the S-Class sold just 26,000 cars that same calendar year. Part of the early success of Lexus had to do with a brilliant marketing campaign that went right after the German's Achilles Heel.
The promise of "The Relentless Pursuit of Perfection" was incredibly powerful at the time and though Lexus ditched that slogan in 2010, after driving the 2017 Lexus LS 500 in all its variations, I can say for certain they are still operating under its guidance.
No, the new LS is not perfect, but everything about the new LS is a whole lot closer to ideal than last year's model. In fact, it is a serious leap forward for a brand that until recently was not given to risk taking and flights of fancy in either technology or design, especially in their flagship platform. Look back at the LS and you'll see a history of solid, comfortable, feature-laden luxury wrapped in sheetmetal so bland it's a wonder they didn't name it Vanilla.
That is not the case here.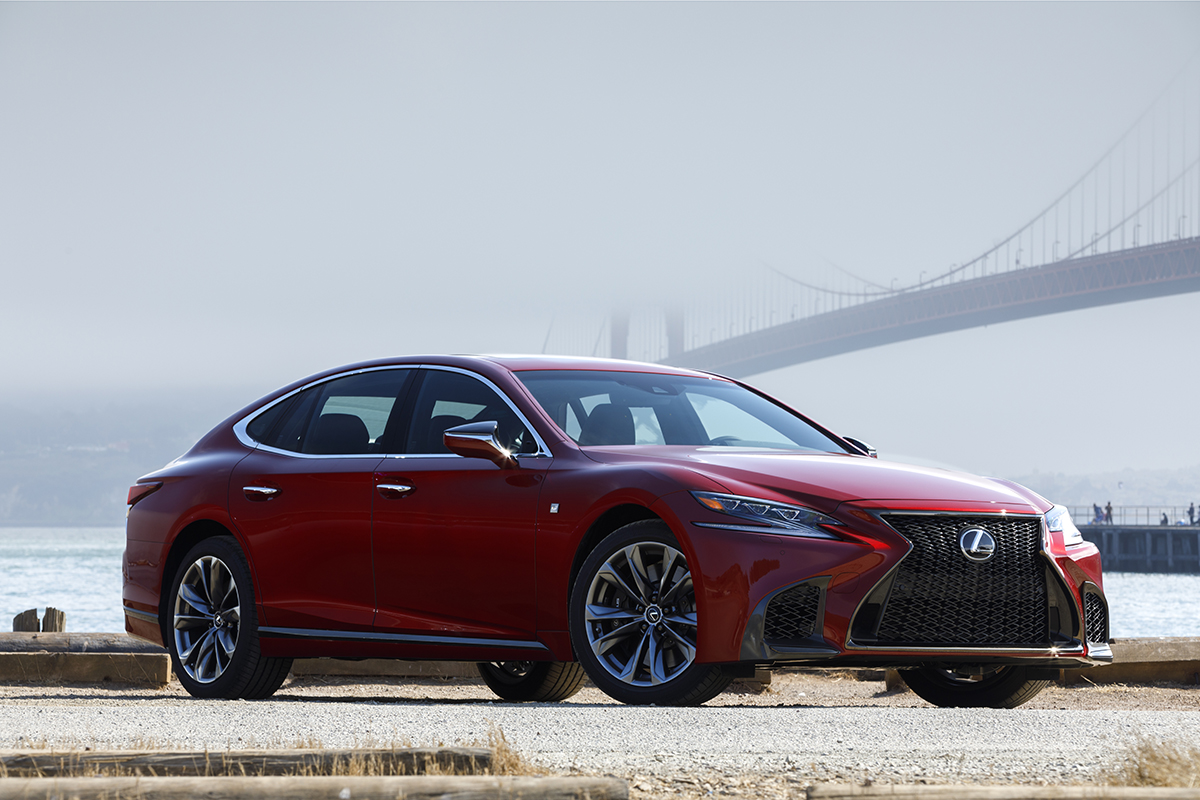 When Lexus executives presented the car before our drive, they talked about four areas of differentiation for their products: imaginative technology, exhilarating performance, Takumi craftsmanship (we'll get to that in a bit), and brave design. The latter is as good a place as any to start since it is the most obvious and controversial. If you define bravery as knowing the risks but proceeding anyway, Lexus designers are the bravest men in the automotive industry today. They know the shots that will be fired their way over yet another iteration of their signature spindle grill, yet they insist not just in incorporating the design into the LS's fascia, but making it bigger and bolder than in any previous sedan. According to chief designer Koichi Suga, a CAD modeler worked eight hours a day for six months straight to create it. "There are over 5,000 different surfaces for the LS Grill," he said, "and 7,000 for the F Sport." You have to give them credit for sticking to their guns despite what the critics (including this one) have said about the visual appeal of their spindle grill.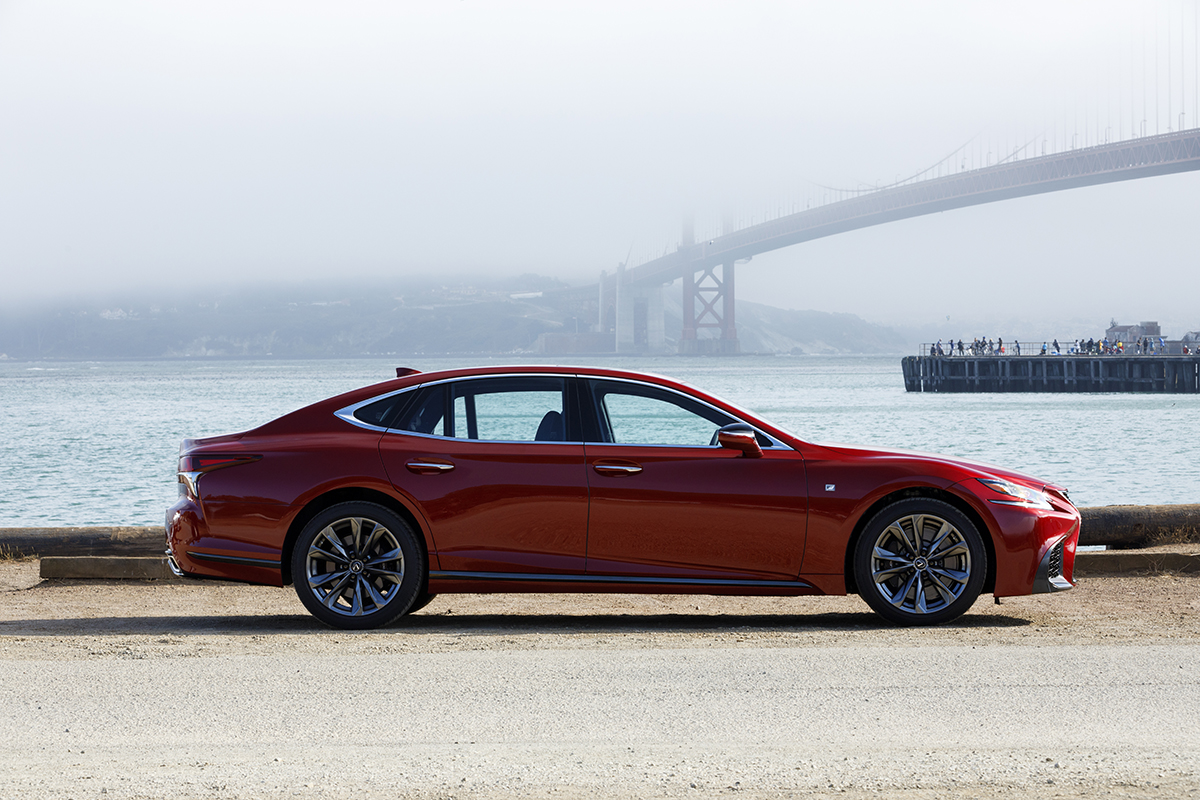 From every other angle the design is less risky, but no less dramatic. The LS is defined by a long, low hood, its wide stance, and low roof height. This car is six inches longer, one inch wider, and one inch shorter than the LS it replaces. One of the more interesting details on the car is how the roofline tapers inward toward the rear as it resolves into the deck lid. This creates an almost coupe-like feel that adds to the overall sporty and sophisticated nature of the design. While the car's weight is distributed slightly forward (53%/47%), visually the heft is pushed back again adding to the car's sporting pretensions. Flared wheel arches add another athletic dimension to the LS. This is a car that is not afraid to stand out in its class where its competitors from BMW, Mercedes-Benz, Audi, Volvo, Cadillac, and Lincoln all present a traditional and conservative three box profile. If you like the front end styling, or once you get past it, the LS 500 both dynamic and refreshing.
Having previewed the LS at the Detroit and New York Auto Shows, I was looking forward to finally getting behind the wheel. My chance came outside the lobby of the St. Regis San Francisco where we were to depart for our media drive up to Marin County and George Lucas' Skywalker Ranch. The route would take us over the Golden Gate Bridge and up the foothills on the backside of Mount Tamalpais on some of the country's best touring roads. Powered by a brand new 3.5 Liter Twin-Turbo V6 engine that makes 416 horsepower and 442 lb.-ft. of torque, the LS 500 isn't the most powerful luxury sedan on the road today, but it certainly has the guts to get you up a twisting mountain road with no complaint. 0-60 mph happens in just 4.6 seconds. Part of that is due to the 10-speed automatic transmission. This close ratio gearbox keeps the engine squarely in the power band regardless of speed and uses artificial intelligence to adapt to your driving style, altering shift points based on whether you're hammering along a twisty stretch or cruising quietly down the interstate. Of course it comes with paddle shifters which should get about as much use as Viagra by a eunuch, but there they are.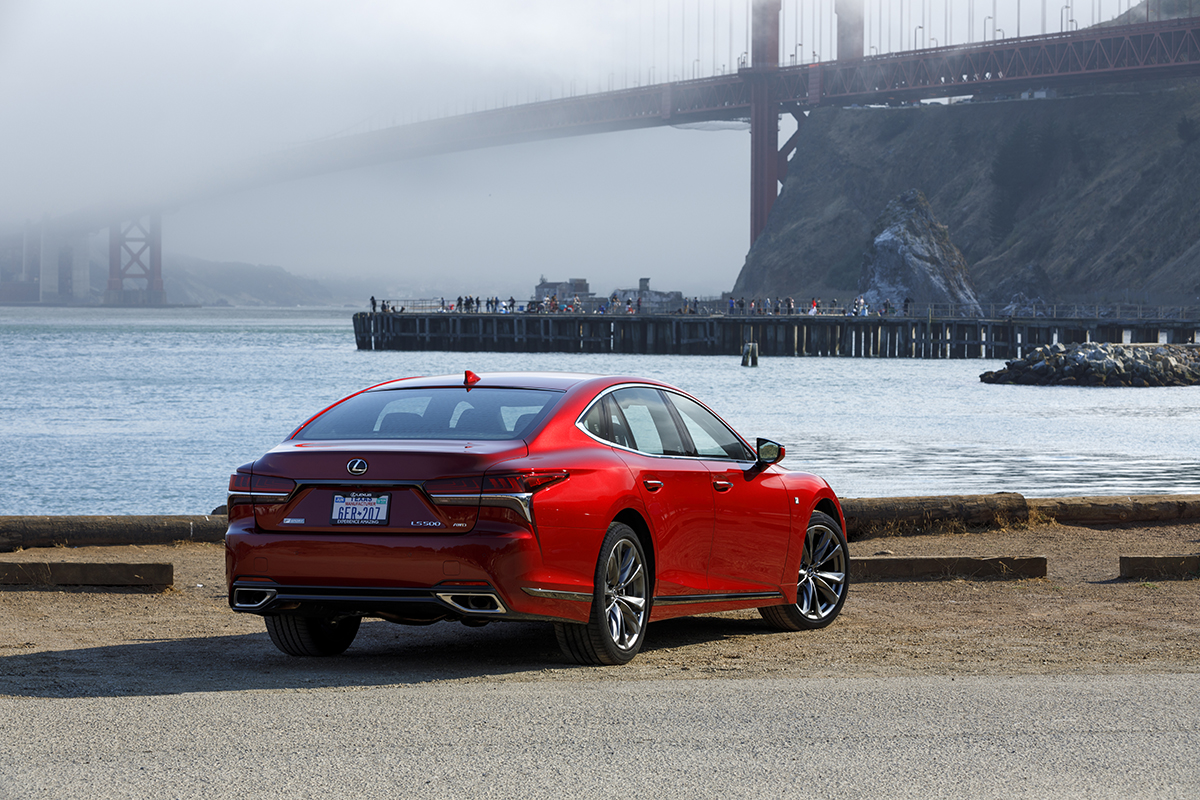 What's surprising about the LS is just how sporty it is even without the F Sport badge. Unlike previous generations that were tuned to be serene luxobarges isolating their inhabitants from the stresses of the outside world, this new version actually provides a modest connection to the macadam beneath its tires. Part of that is the platform architecture it shares with the LC 500 Coupe I enjoyed so much earlier this year. Taking the F Sport version out for a 20 mile jaunt across the countryside I found it to be and agile tourer with plenty of room for four six footers. This is a car that drives smaller than it is, handling tight corners at speed with very little whoop-de-diddle thanks to a well-tuned electric power assist steering system, front and rear multi-link suspension setup with adaptive dampers, and staggered 20-inch wheels with run-flat summer performance tires all around. Seriously aggressive stopping performance is available on the F Sport thanks to 15.7-inch rotors six-piston stoppers up front, and 14.1-inch rotors with four-piston calipers in back. The standard LS 500 and LS 500h aren't nearly as aggressive offering 14-inch rotors with four-piston calipers and 13.1-inch rotors with two-piston calipers front and rear.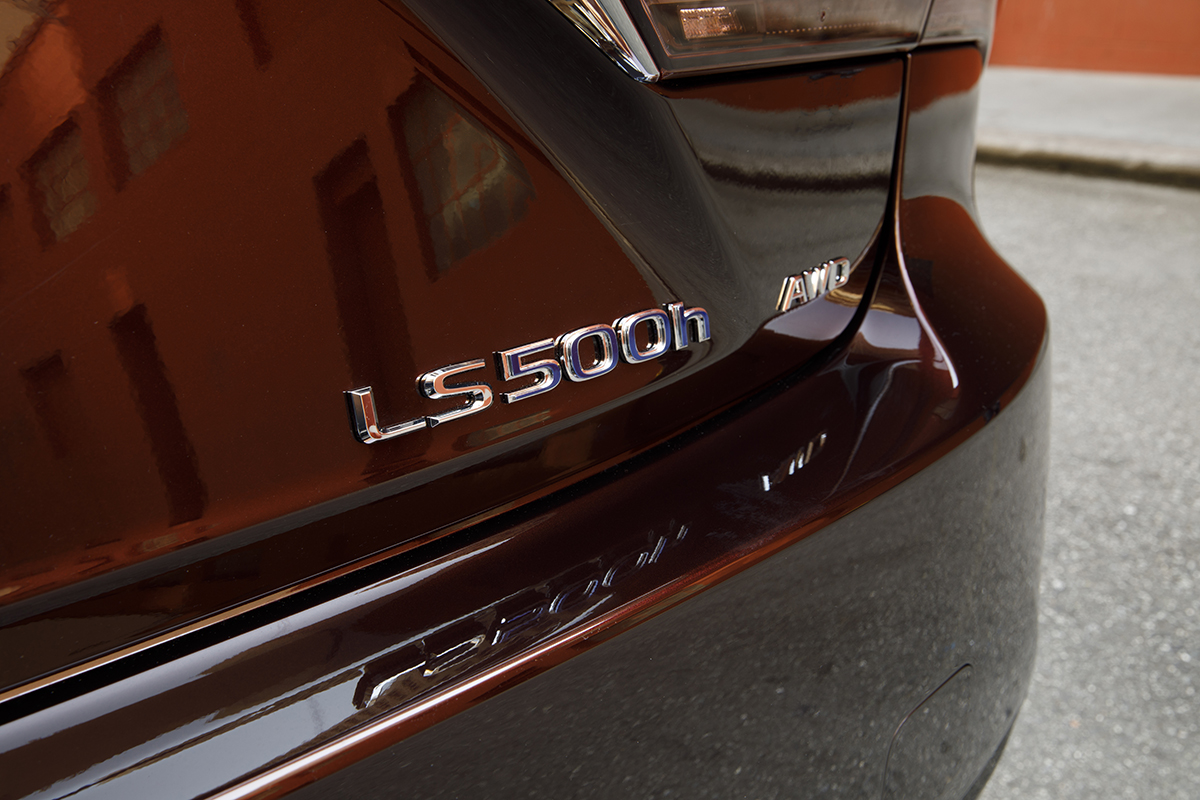 The hybrid version of the LS has a naturally aspirated 3.5 Liter V6 with two electric motor generators providing electric boost and delivering a total system output of 354 horsepower. The transmission uses a combination of a four-speed automatic gear set and a continuously variable transmission that in sport mode emulates the 10-speed automatic, but in normal mode delivers 25 city and 33 highway MPG. Even when you take this walk on the mild side 0-60 times are still a comparatively quick 5.1 seconds. All versions of the LS 500 are available in either rear or all-wheel drive and have an electronically limited top speed of 136 miles per hour.
While it is a pleasure to drive, where the LS 500 really shines is inside. The design, materials, fit, and finish all live up to the standard set by its two-door sibling, the LC 500. Simple, however, it is not. The LS 500 interior makes works by Antoni Gaudí seem understated. There's a lot going on inside this car: multiple textures, layers, materials, and shapes woven together in an intricate tapestry. The funny thing is, it works. Really well.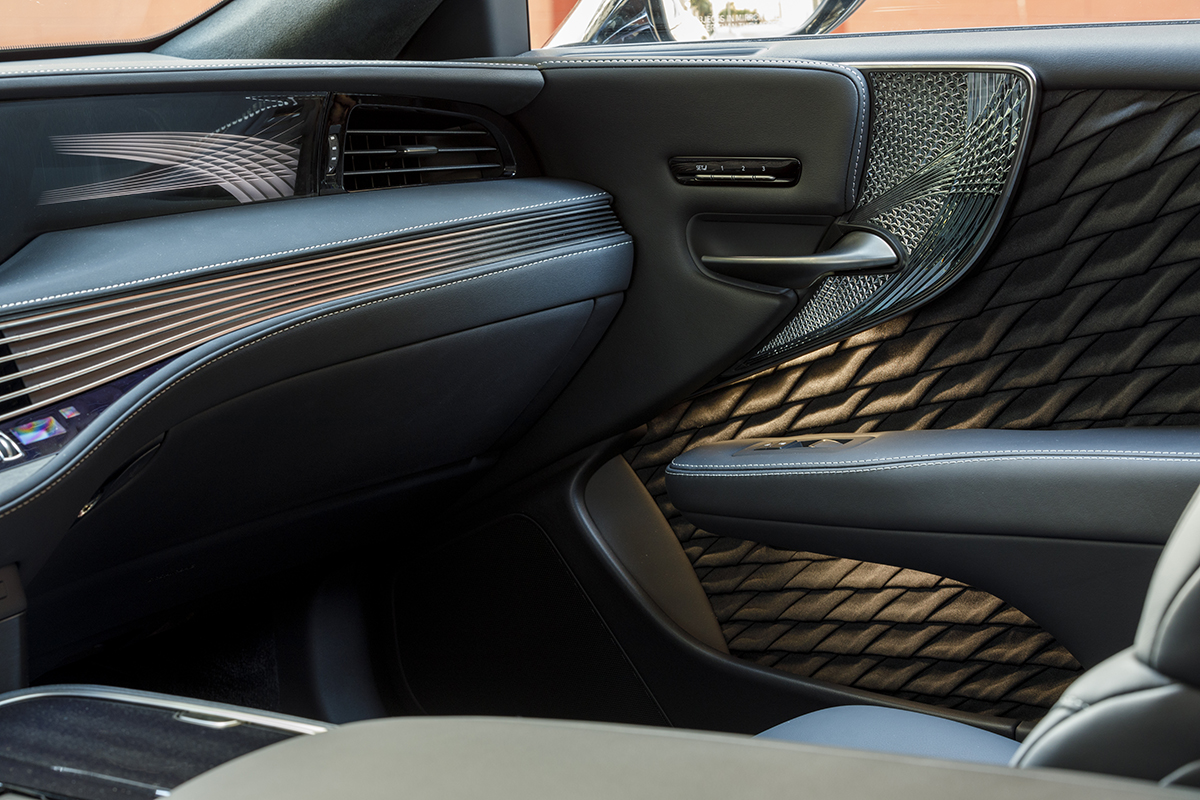 The interior is rife with details. This is where "Takumi Craftsmanship" comes in. Defined by Lexus as traditional Japanese artisan handwork, it manifests itself in things like origami-inspired pleated cloth door panels, decorative inlays based on Kiriko glass patterns dating back to the Edo era, and veneered wood surfaces which took over a year to achieve the desired flame effect. Unlike its competitors that lean toward classic, understated western design, the LS is expressive, even playful at times. It's really a stunning achievement.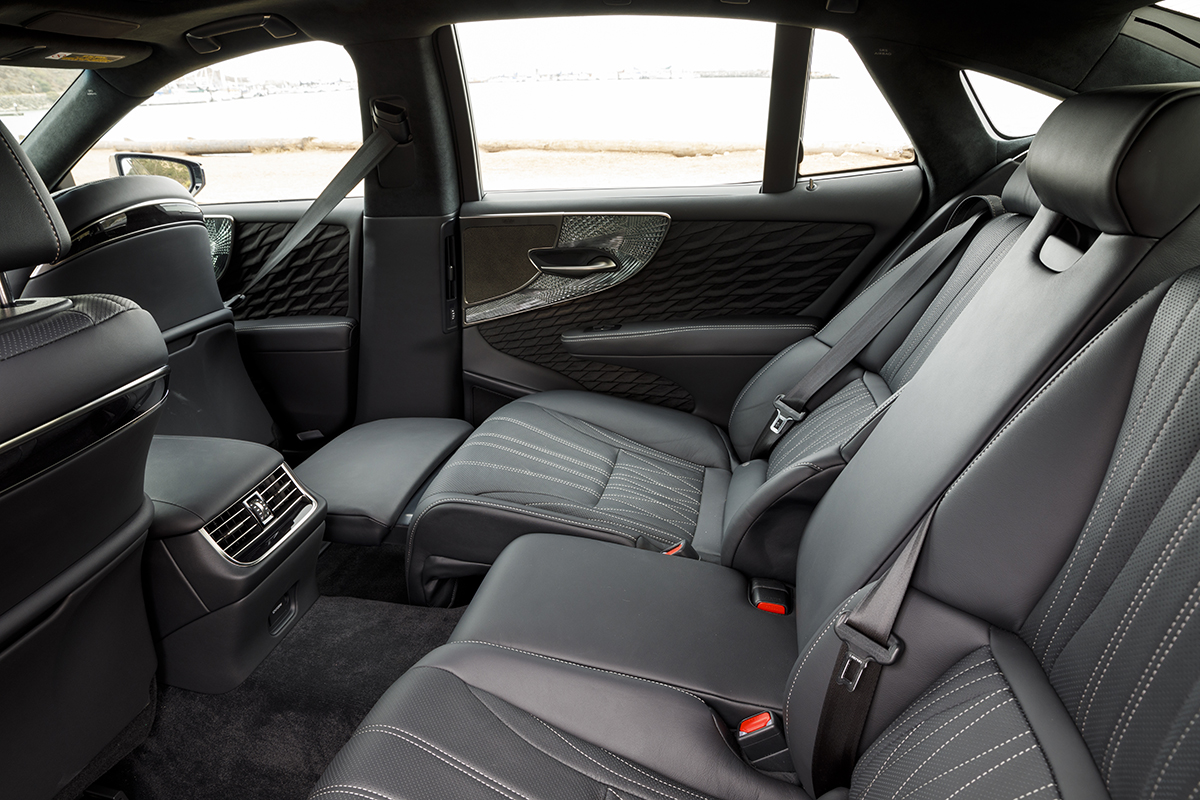 The LS is available with nine choices of interior trim levels – too many to go into here – each tailored to its intended audience. Ranging from the racy F Sport to the luxurious executive trim with its rear-seat lounge, no detail was too insignificant for the Lexus team to consider. The Executive edition's rear relaxation seats take massaging to a whole new level. They offer a warming function and massaging function and rear seat passengers can select from three full body programs – Refresh, Stretch, and Simple – and four other programs that target either the upper body, lower body, shoulder, or lumbar.
Another example of Lexus attention to detail is evidenced by one of the functions of the new air suspension. Because the car is a few inches lower than the previous generation sedan, when you unlock the car for ingress or egress, the car raises, and the seat's outward bolsters fold out of the way to make getting into the car easier.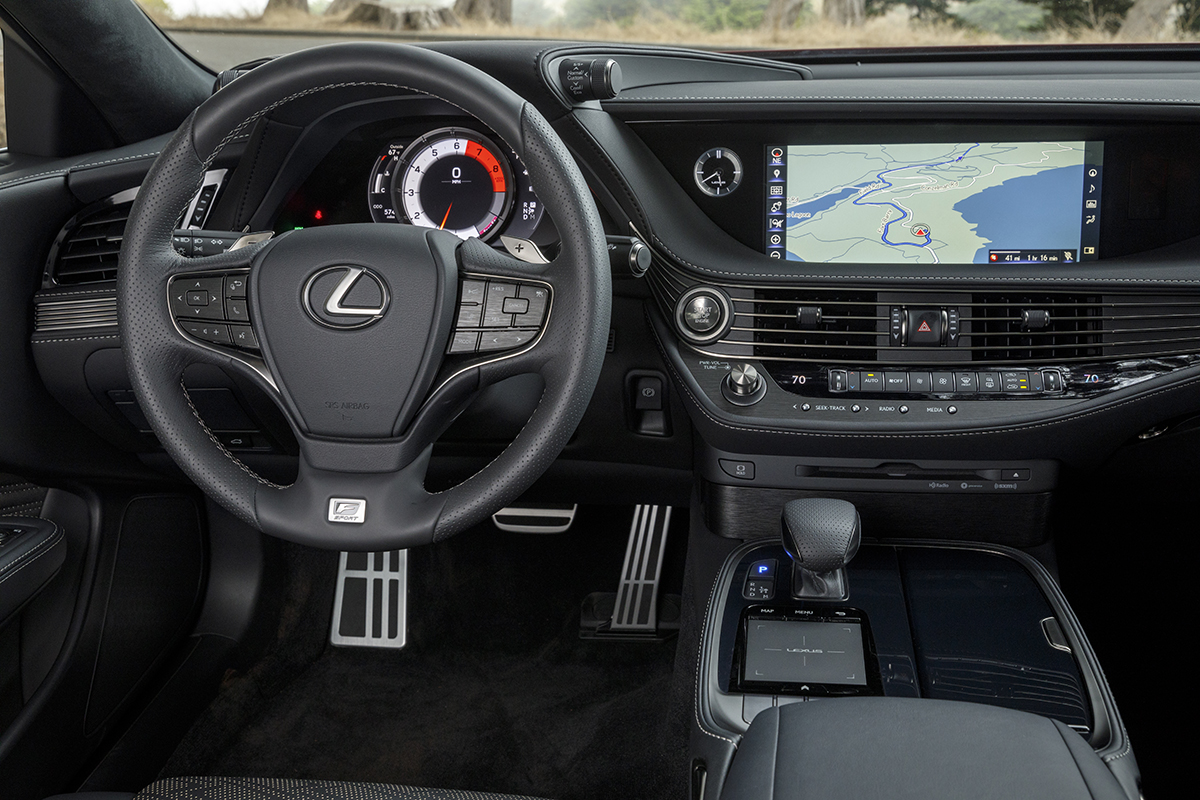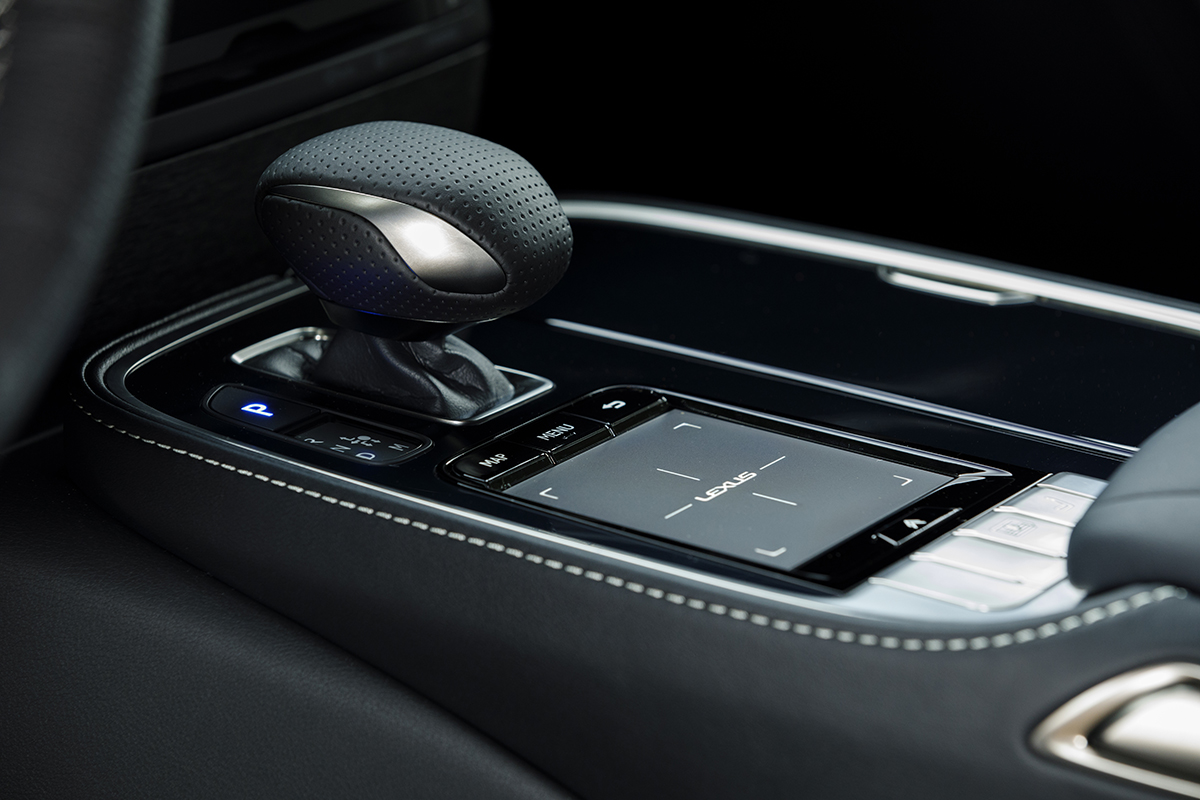 One pleasant surprise is that, they have made significant improvements to the car's infotainment system. They've incorporated hard buttons and dials for key functions to the audio and HVAC systems. But if you want to dig deeper into the system, it still uses the track pad as its primary interface which is slightly less infuriating thanks to tweaks in its calibration, but it's still far from best in class. I find it hard to use for two reasons; first, sliding your fingers across the pad and tapping is not as intuitive nor as precise as a touchscreen or the scroll and punch wheel of BMW's iDrive. Second, it's nearly impossible for a right-hander in the passenger seat to use. I don't know about you, but in my car the copilot is usually responsible for interacting with the infotainment system so I can keep my eyes on the road and this system isn't the easiest to operate from the right seat. That having been said, it does have a very competent voice control system and there are buttons on the steering wheel that control some of the more common functions like audio channel select and volume. Speaking of volume, skip the standard audio and go straight to the Mark Levinson system and crank it up. It's one of the best sounding in the industry and specifically tuned for this car which employs active noise control to ensure nothing gets in the way of your music.
The really big news is that Lexus now has in-car wifi thanks to a deal with Verizon. You can connect up to 5 devices at 4G LTE speeds. The Lexus Enform app suite also includes an emergency assistance button with roadside assistance, automatic collision notification, and stolen vehicle notification free for ten years. You also get service connect which sends alerts to your phone and dealer when your car needs maintenance, navigation with continuous cloud-based updates providing routing information that takes traffic into account, and if you'd rather, there's also destination assist connecting you to a live agent who will help you get where you're going.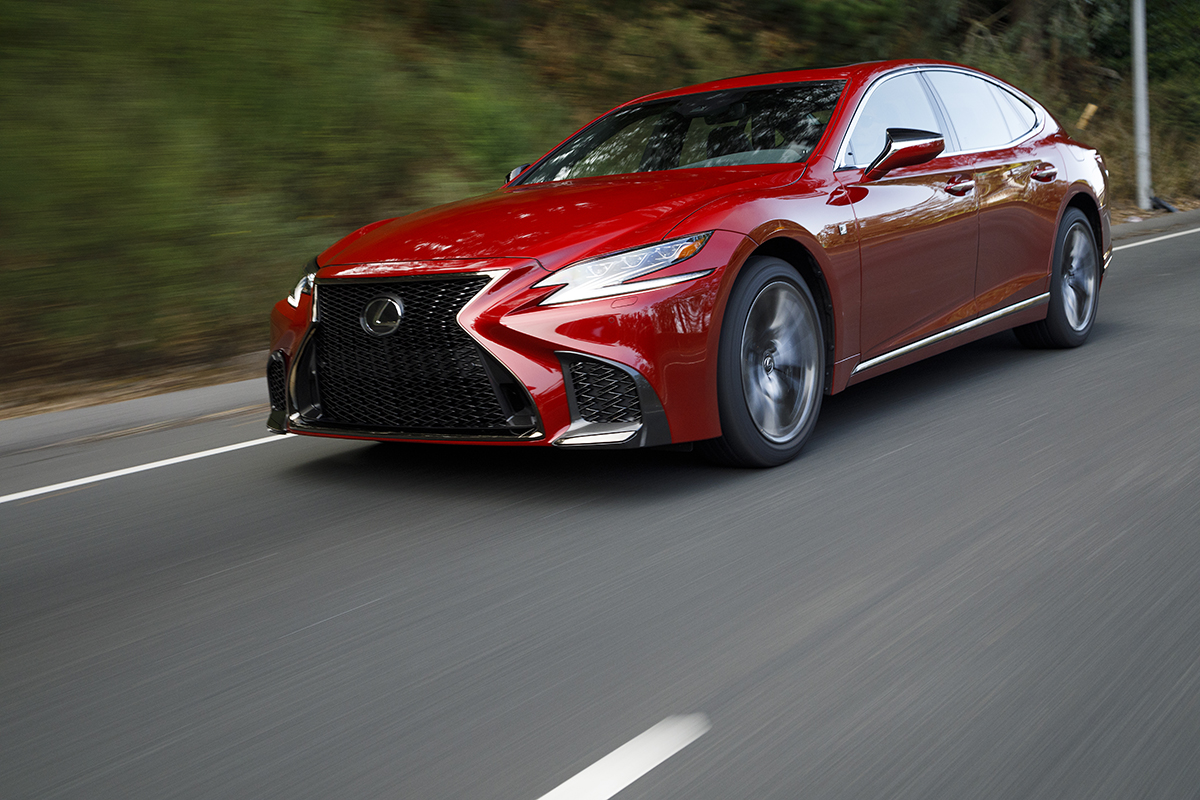 Technology goes way beyond apps and entertainment. The LS has the full complement of Lexus active safety technologies standard on every model. This includes front pre-collision system with pedestrian detection, radar cruise control that adjusts your speed to the car in front of you, automatic high beams, lane keep assist, and lane departure alert. If you opt for Lexus CoDrive, their branded name for a semi-autonomous safety suite, you also get a huge 24-inch, full color head-up display, pedestrian alert, active steering assist, lane trace assist which uses a stereo camera to keep you centered in the lane even around corners, and road sign assist that reads traffic signs and can display them on the instrument panel and HUD. In all, it's not that different from others in the category – BMW, Mercedes, Audi, and Cadillac all have similar systems. The huge HUD is spectacular, however, unlike any from the other brands, and well worth checking out.
So why haven't I written about the Skywalker Ranch until now? Basically because there's not much I can share. It's a fantastic property nestled in a valley near Napa. It's home to LucasFilm's special effects and sound studios, as well as the corporate office which is a modern structure, but modeled after an 1800s California Victorian estate house. Since it's a working production facility, it's not open to the public, ever. Our exclusive tour came with one restriction, we were not allowed to take pictures on the campus. So I can't show you Luke's actual Lightsaber from Star Wars Episode Four: A New Hope. I couldn't grab an iPhone pic of the Crystal Skull from the 2008 Indiana Jones movie (oh, the "brains" in the skull? Saran wrap.) I can't show you the incredible LucasFilm Research Library with its breathtakingly beautiful stained-glass domed ceiling (google it) and custom made spiral staircase. The entire space is a realization of George Lucas' vision and it is nothing short of cinematic. If you're a film fan and ever get the chance to slip past the gatehouse, onto the grounds, and in its facilities, do it. You won't be disappointed.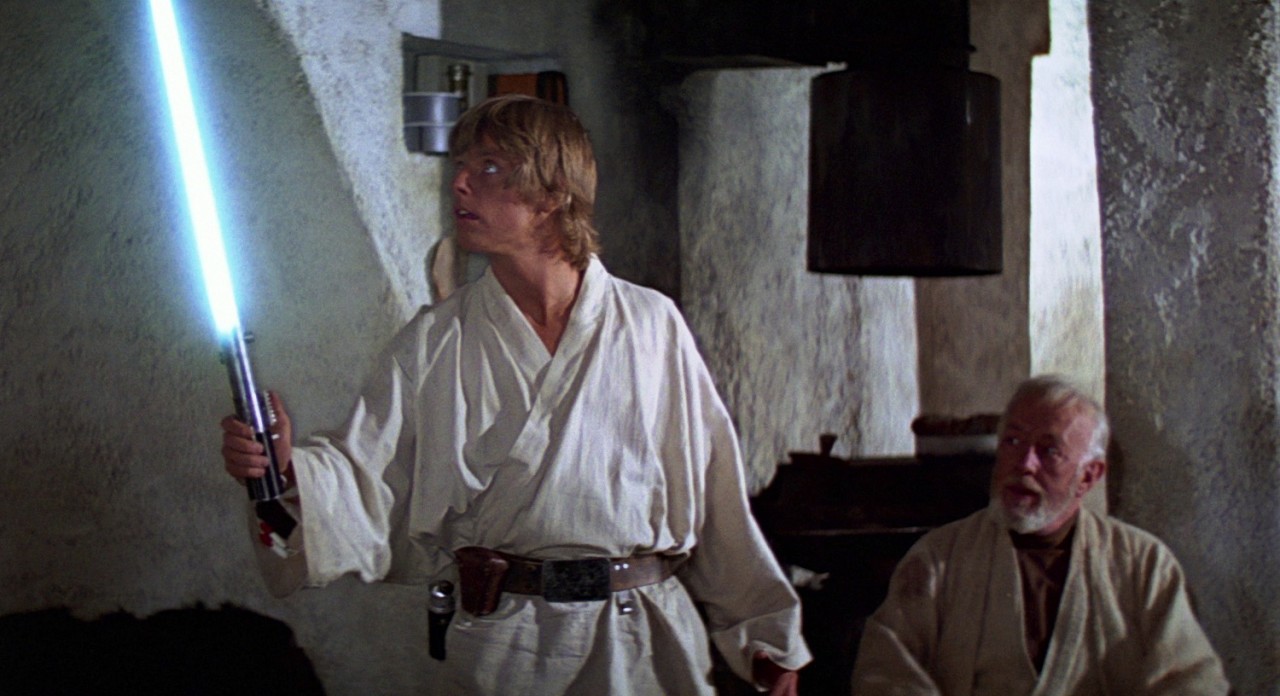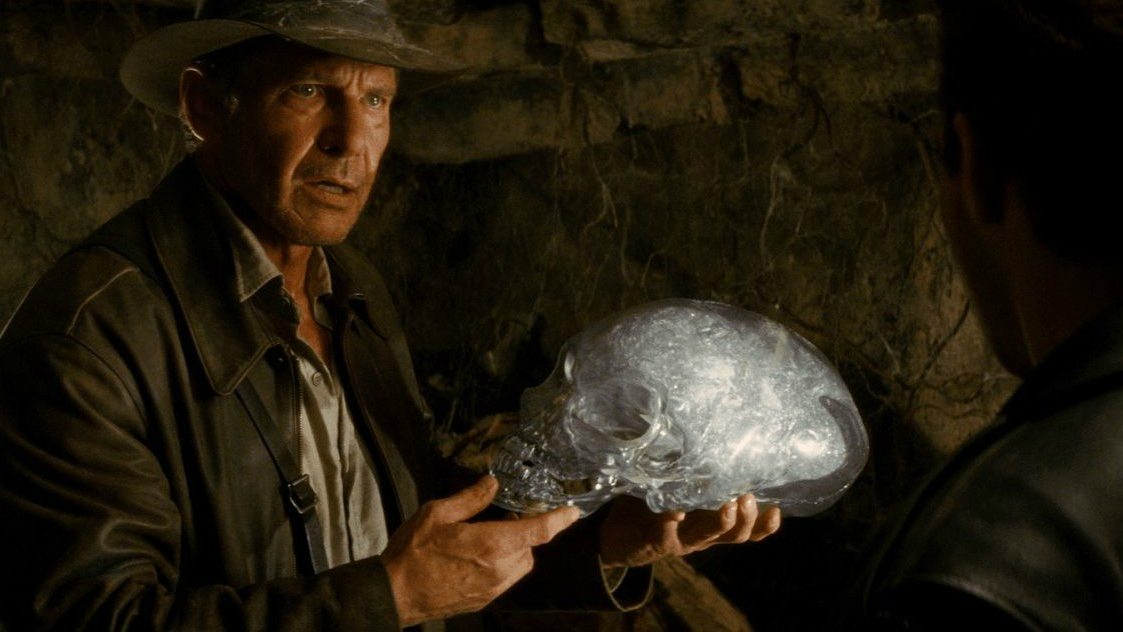 So back to the vehicle that transported me to this magical place. The Lexus LS 500 and LS 500 Hybrid offer all the comfort, all the technology, all the quirky Japanese design details, and just a little more excitement than you might expect. With its bold styling, it's a luxury car for extroverts. People will notice and comment both positively and negatively, especially about the intricate spindle grille. As long as you're okay with that, then you should definitely put it on your shopping list if you're in the market for a high five figure luxury sedan.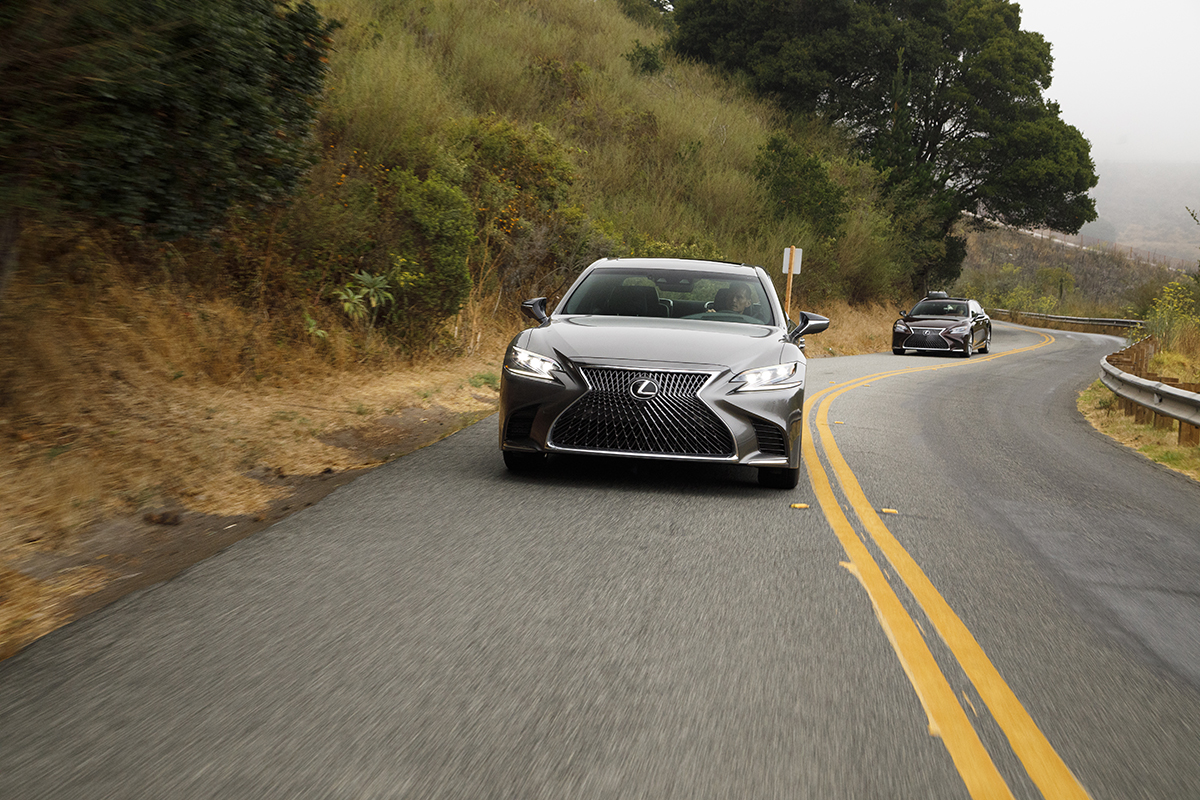 The 2018 Lexus LS 500 and Hybrid will go on sale early next year, and while pricing hasn't been announced, I expect them to sell in the $75,000 – $100,000 range depending on propulsion, trim, technology, and other options.