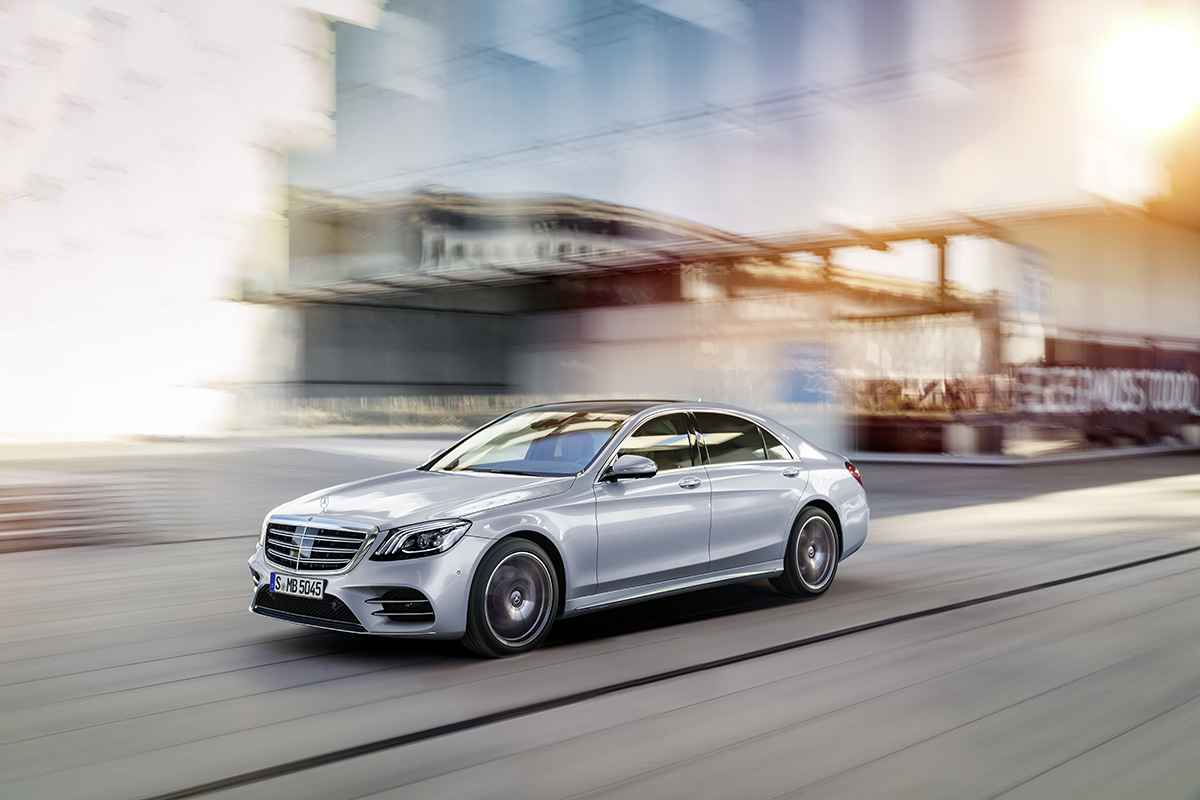 Mercedes has long been a leader when it comes to comfort and luxury, and its newest version of its flagship S-Class Sedan, which made its world premier this week in Shanghai, really takes that to a new level. Available in several varieties from the (and this is a relative term) base model to the top of the line V12-powered AMG S65 with another AMG and a luxurious Maybach edition just for good measure.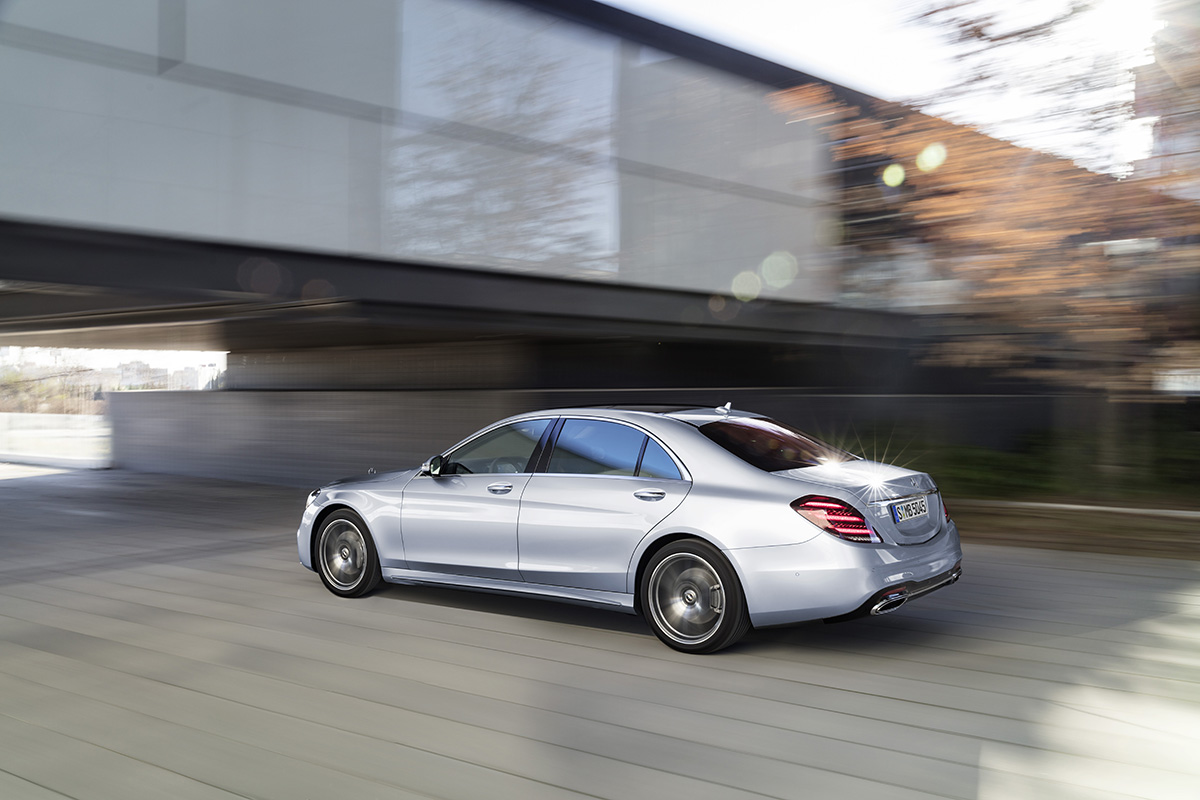 We'll start with comfort. It seems like you'll be able to make your S-Class feel like something between a rave and a spa. LED lighting throughout the cabin can be adjusted to one of any of 64 colors. You can set them yourself, or choose between any of 10 preset "color worlds" to "enable an avant-garde lighting scene with spectacular color changes." Sounds fun, right?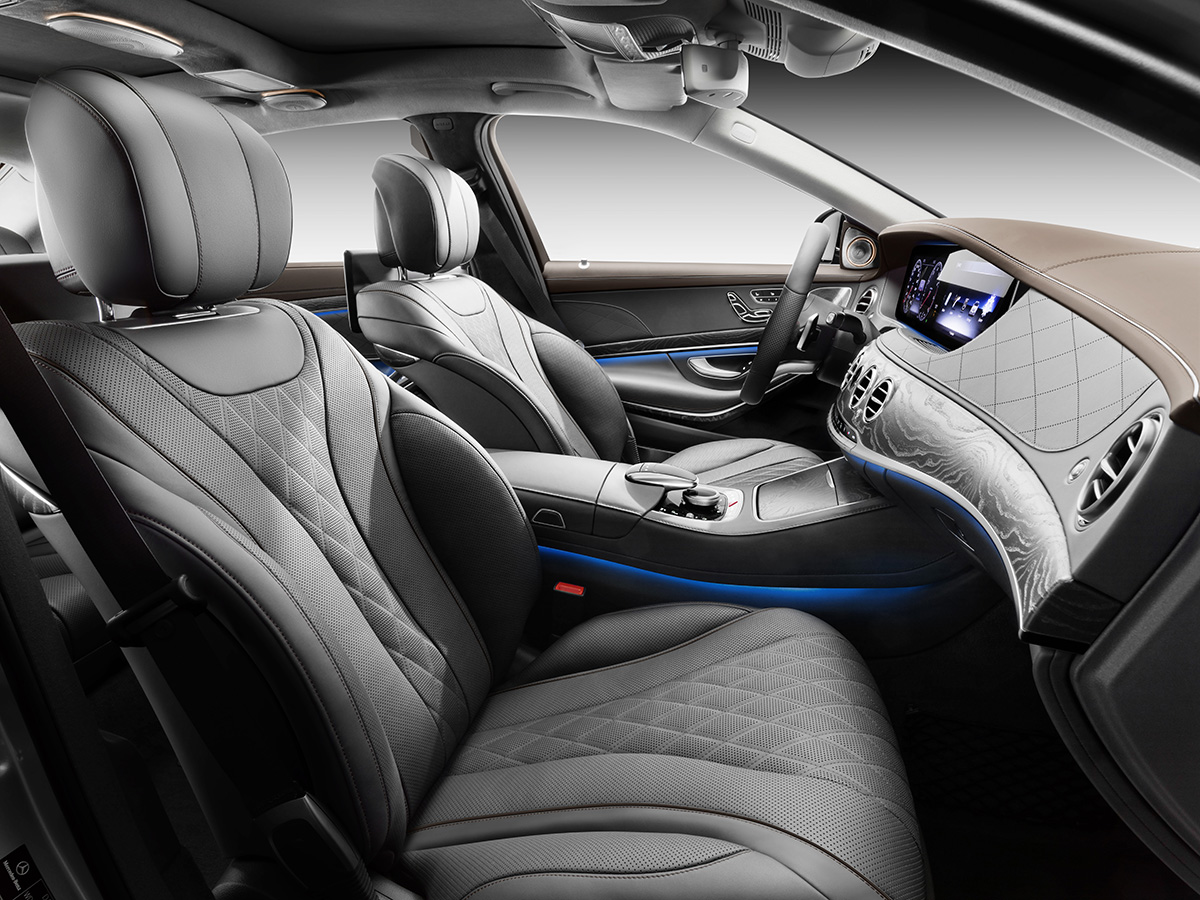 Once you've got the perfect lighting set, the Energizing Comfort program allows you to tailor the rest of your environment to your mood. Six programs adjust heat, fragrance, seat settings (yes, including heater and massage), and music. You can use songs preset in the car, or sync up your own and allow your car to analyze beats per minute to choose your music. The "vitality" program will set you up with some high energy rock and roll, but I'd expect something a little more soft and indie if you selected "warmth." Energizing Comfort does not come standard, so prepare to shell out for those aromatherapy back massages.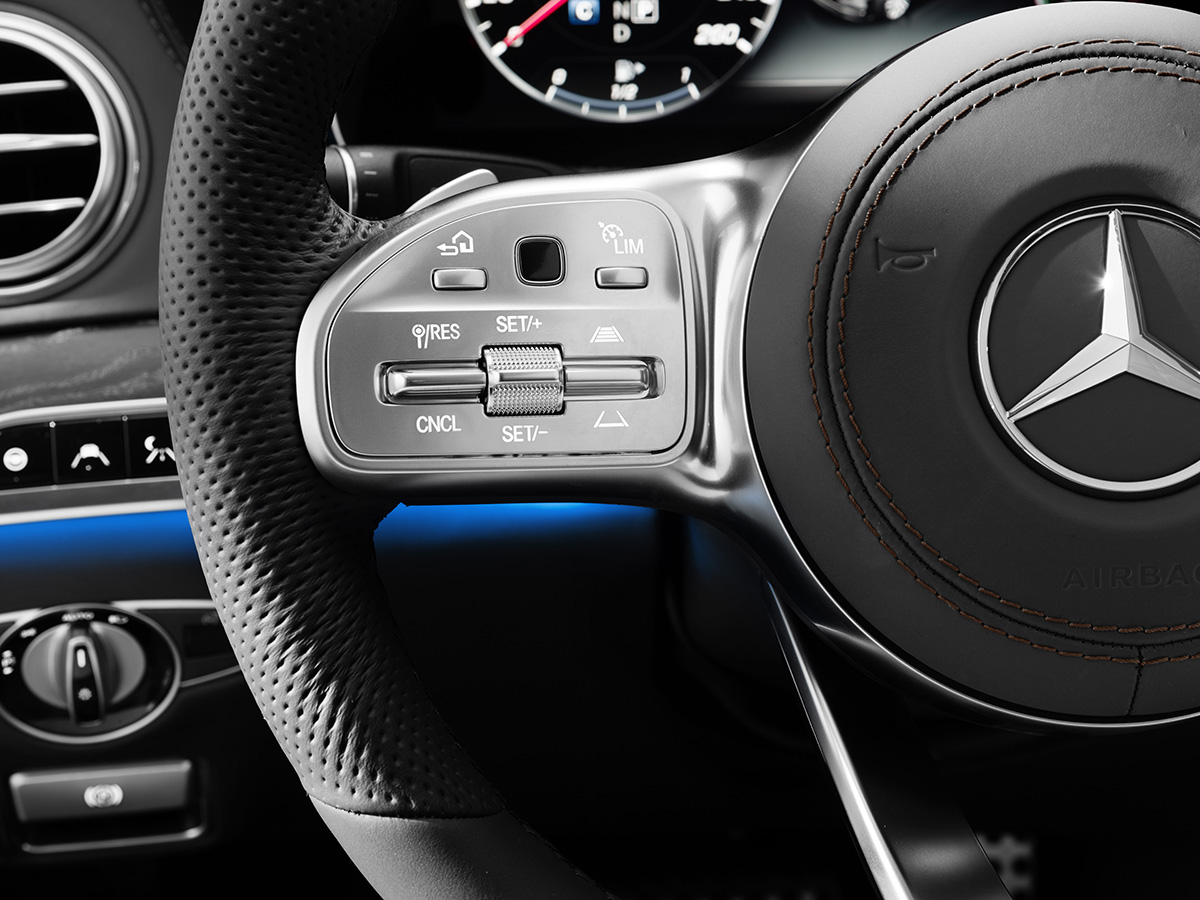 And who wants to focus on driving when you're that relaxed and watching a light show? The S-Class also takes a step forward with Intelligent Drive, their autonomous driver assistant program. It uses cameras, radar, GPS maps and navigation data to analyze surrounding traffic and expected driving behavior. The car having more data means steering, lane change, and stopping assist have all gotten more responsive. It can even read road signs, and alert you or slow down the car if you're driving over the speed limit. The tech is cool, and signals a step forward in cars being able to gather the information they need to drive themselves. Two giant 12.3 inch touchscreen displays help you control the environment and driving features easily, while also connecting you to your media.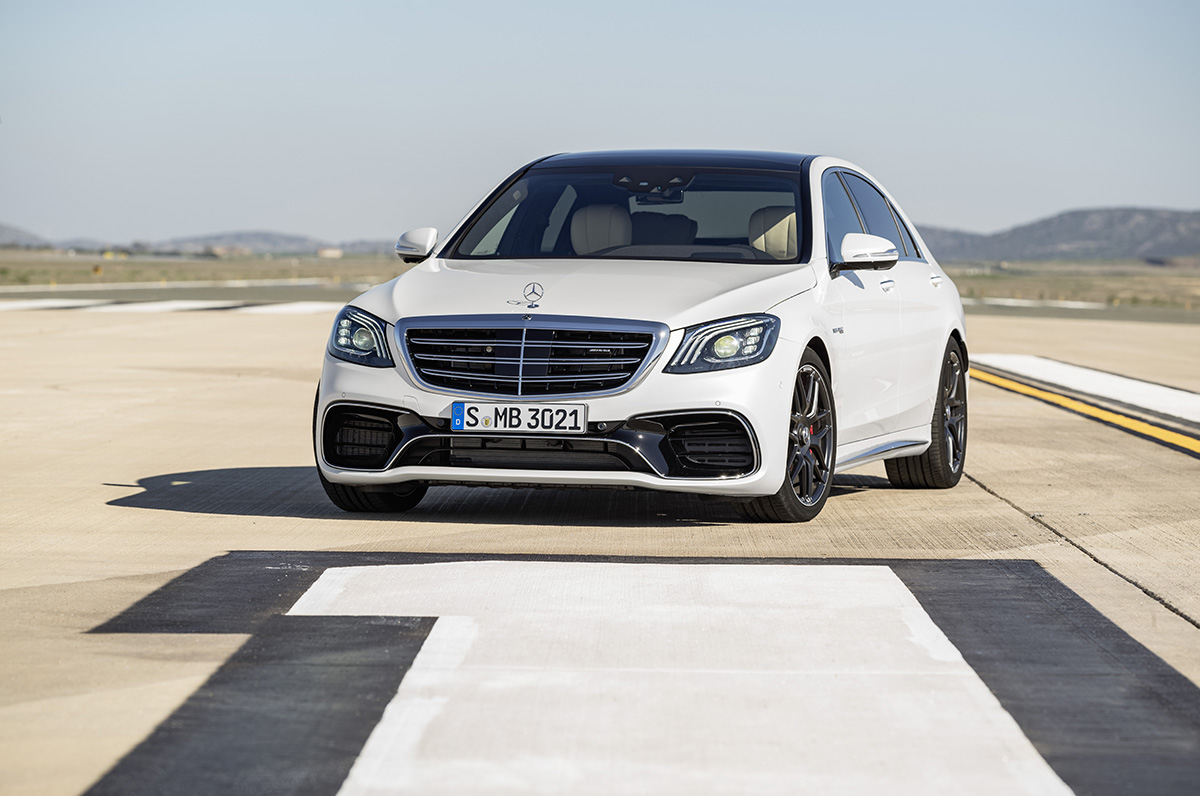 Design-wise it's classic Mercedes. Clean, sculpted lines with an imposing grille and wide stance define the exterior, and the combination of leather and natural grain ash carry the theme of timeless luxury to the interiors. Move up to Maybach and the rear seat looks like the executive lounge in a private jet.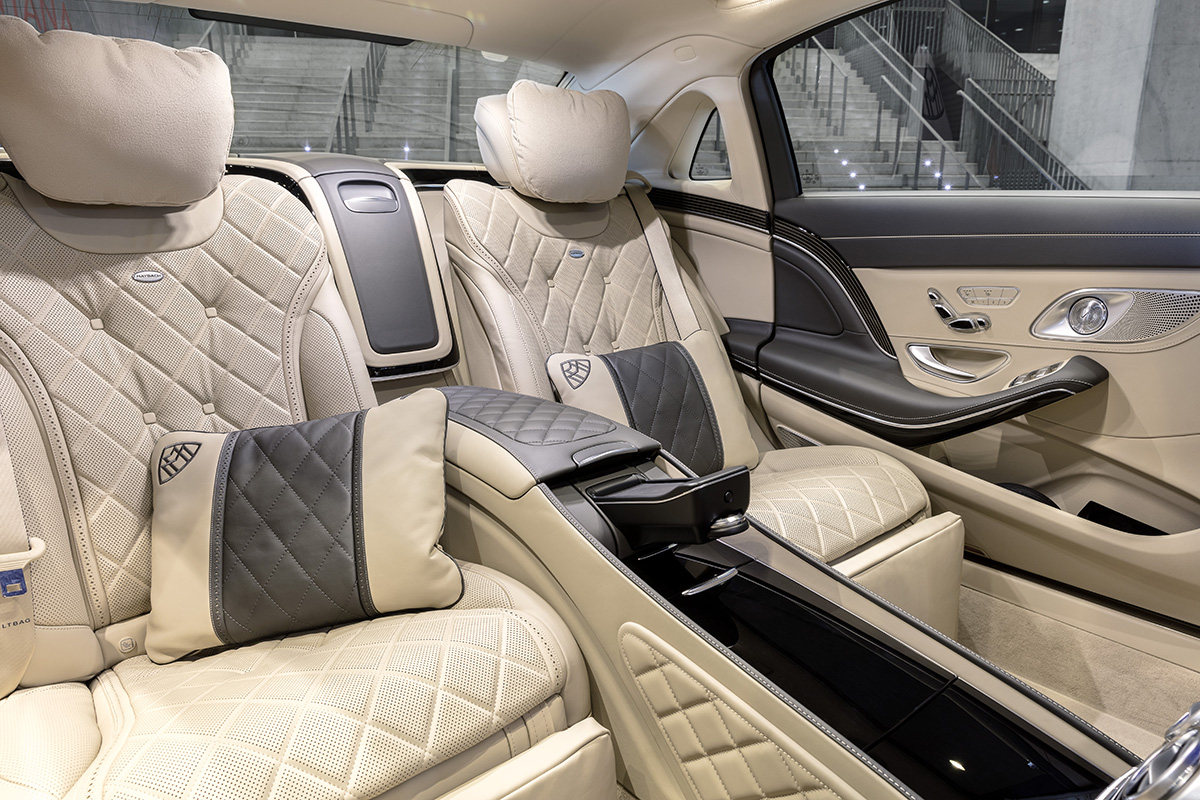 Because this is Mercedes, we know they wouldn't put all of this work into creating a comfortable experience and then give you nothing under the hood. The S450 carries a 362 hp 3.0 liter V6 engine. Move up to the S560 and you get a new 463 hp, 4.0 liter V8 that consumes about ten percent less fuel than the previous model version making it one of the most fuel efficient V8s available. Who says responsibility can't be fun? A retuned version of the 4.0 liter powers the AMG S63 and delivers a whopping 603 hp and will get you from a dead stop to 60 mph in just 3.4 seconds. The S65's V12 makes 621 hp, but isn't as quick. It's designed more as an autobahn cruiser with effortless power.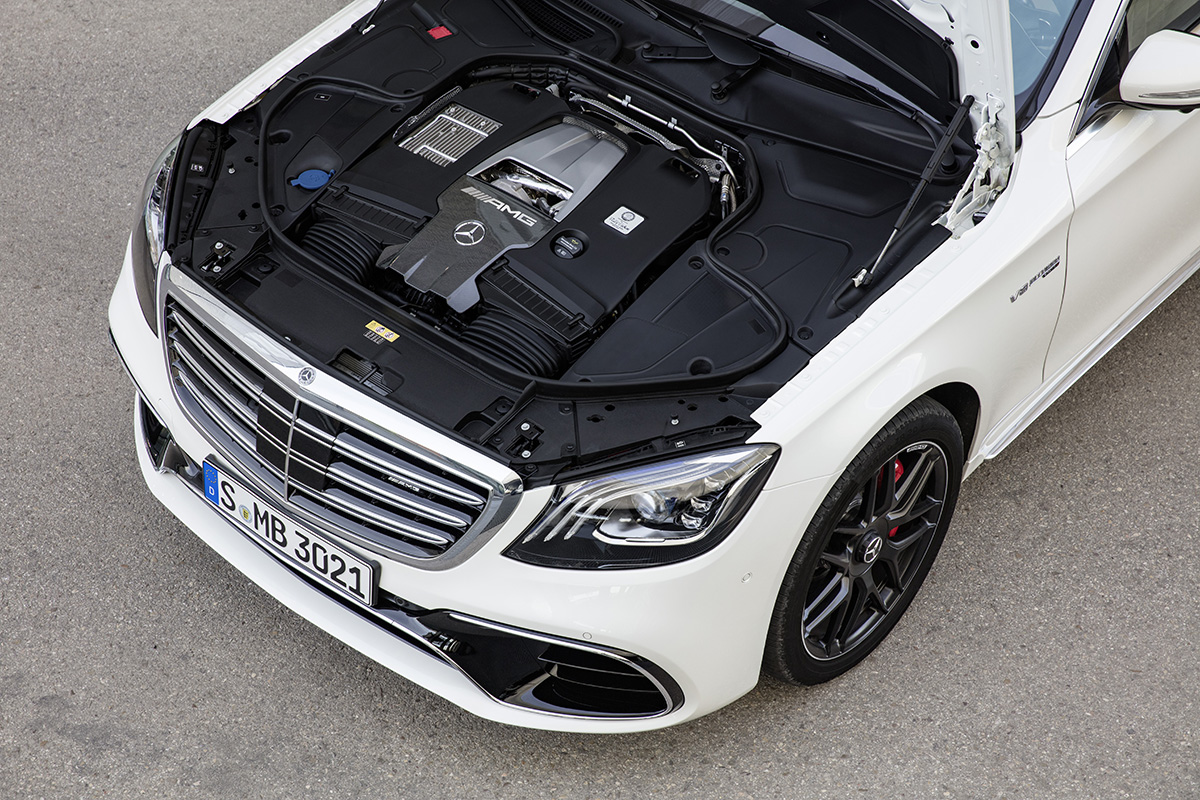 It's fun, luxurious, comfortable, high tech, and powerful. The S-Class Sedan reinforces everything we know about Mercedes, and we really like it.