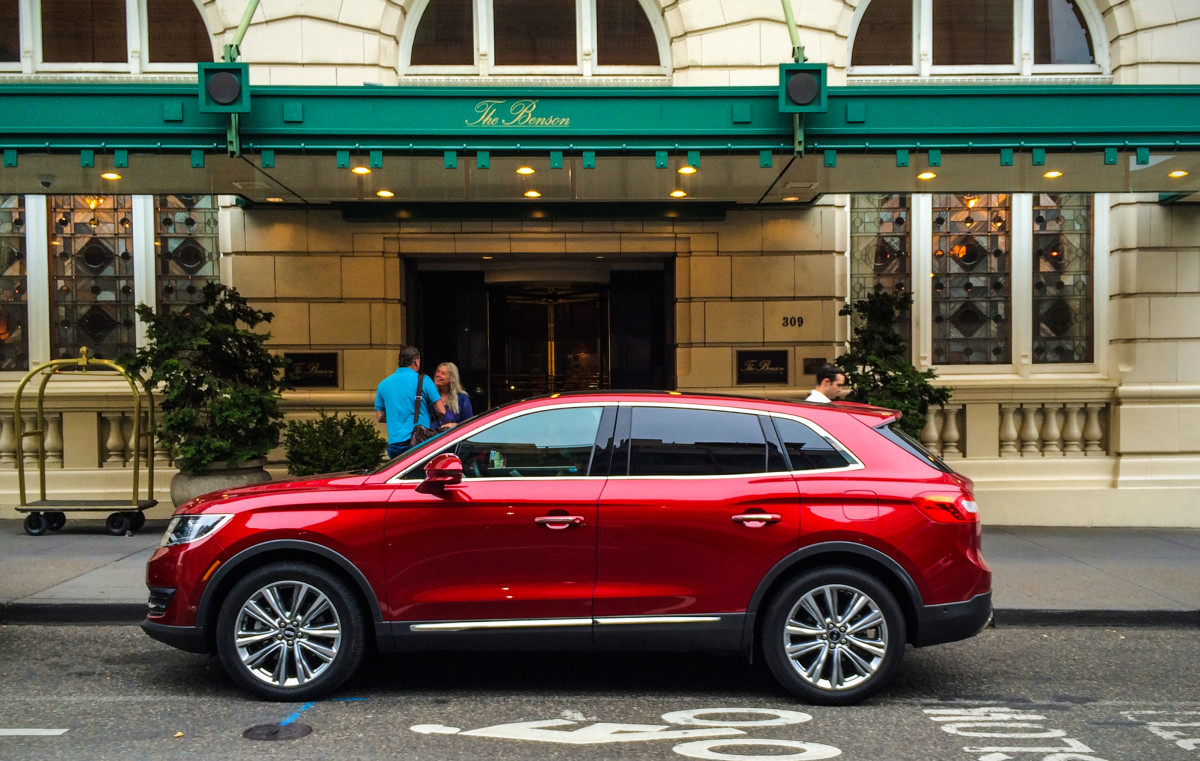 When we last left Lincoln, they had shared their new Continental concept at the New York Auto Show, creating a wealth of excitement for the future of the brand. And while the Continental is still a ways away, an equally important vehicle has just hit their showrooms: their mid-size crossover, the Lincoln MKX.
By now, I'm sure you've seen this new commercial. Matthew McConaughey getting ready for a big night out and getting there in his new Lincoln MKX.
It's a bit of a departure from the previous MKC spots in which McConaughey delivered monologues that were both introspective and somewhat cryptic. This MKX spot is different. It's smooth, sophisticated and understated, which, after spending four days with Lincoln's new mid-size crossover in the Pacific Northwest, are three words that perfectly describe the 2016 MKX.
I picked up my Ruby Red Metallic MKX at the Benson Hotel in Portland and spent two days exploring the Rose City before heading north for a few days in Seattle.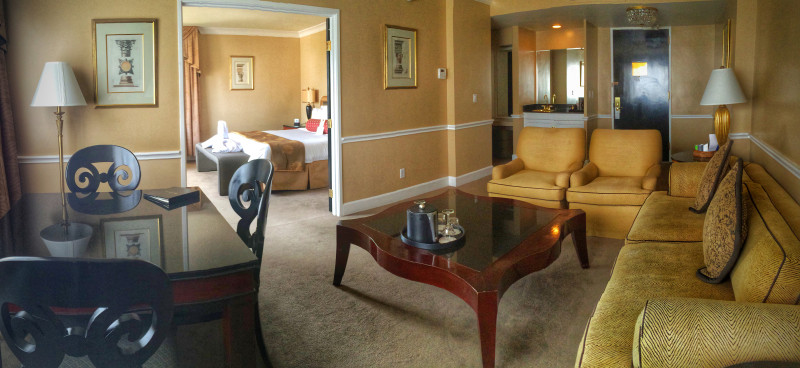 The Benson is a classic old hotel featuring vintage design, furnishings and an approach to luxury and excellent service you'll recognize from a bygone era. It's clubby and quaint, if a little rough around the edges. While everything in the hotel is clean and comfortable, our room was definitely due for a refresh, especially the bathroom which clearly hadn't been updated since the mid '80s.
The MKX on the other hand is thoroughly modern. The test car that Lincoln provided for the weekend was very handsome with crisp lines and an athletic stance. The MKX is longer, lower and wider than its sister car, the Ford Edge and reaches levels of luxury, comfort and performance at a price that puts it squarely in the class of the Lexus RX, Audi Q5 and BMW X5.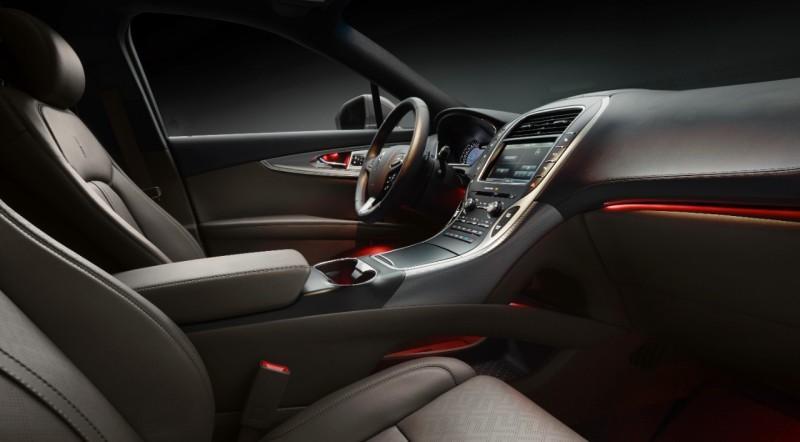 There are a lot of standard features included in the MKX: hands-free liftgate, panoramic roof, heated power mirrors, LED lighting, heated and cooled seats with leather seating surfaces, blind spot warning with cross traffic alert, adaptive headlamps and smartphone integration. In addition my MKX with the Reserve Equipment Group included everything from rain sensing wipers (a must-have in the Pacific Northwest) 22-way massaging premium leather front seats, adaptive cruise control, a front video camera and the 13-speaker Revel Audio system.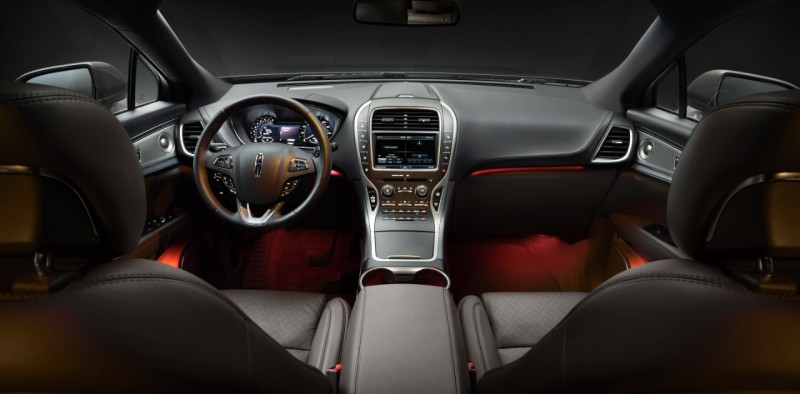 My MKX was also equipped with the 2.7 Liter Twin Turbo EcoBoost engine making 335 horsepower, all wheel drive and a 6-speed automatic transmission. This combination provides plenty of oomph around town and on the highway. The real proof came as we climbed Mt. Hood passing several campers and semis easily along the way.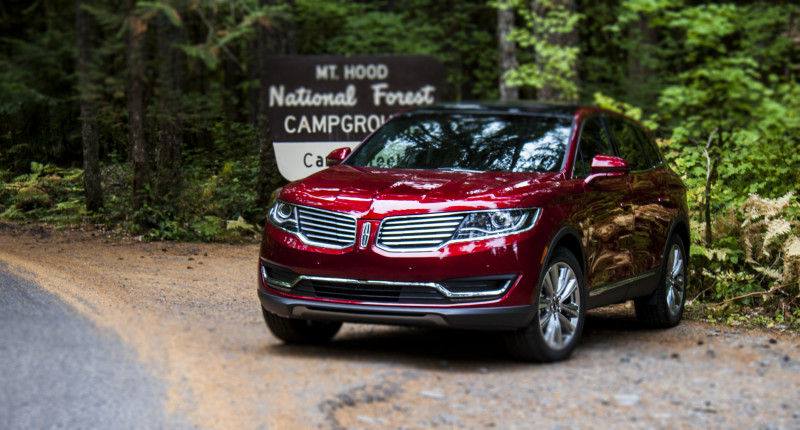 While performance is there aplenty, it's clear the MKX was designed more for comfort than for speed. The 22-way premium leather seats were infinitely adjustable allowing us to find a perfect setting for the long and winding roads we explored throughout the area. The suspension tuning delivers a remarkably quiet ride and engine noise is kept to a minimum, but the MKX doesn't isolate you from the road the way Lincolns of the past have. The steering is excellent with solid on center feel and quick, progressive turn in. In sport mode the MKX doesn't mind being tossed into corners, but you certainly won't confuse it for a BMW X5 M.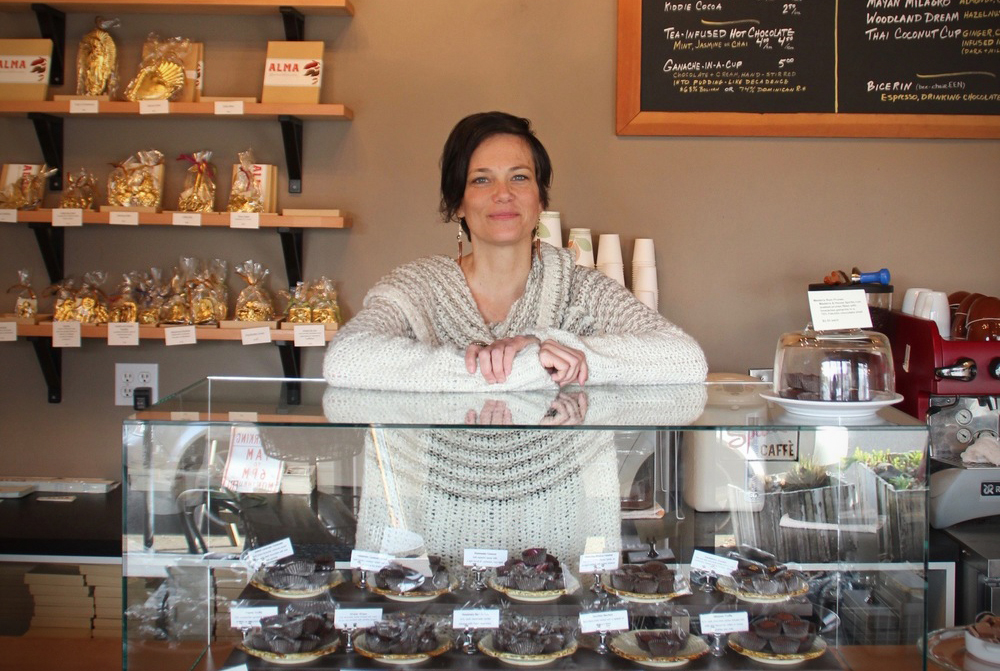 We explored the neighborhoods of Portland and happened upon the delicious Alma Chocolate, where we met owner Sarah Hart and left with a great appreciation for the art she's brought to making fine chocolates. Just a note, her salted caramels are not to be missed.
As my better half, Lisa Briggs is a Master Gardener and manages a garden center in Wisconsin, we decided to combine our pleasure with a little business. So we drove to the valley at the base of Mt. Hood for a stop at Iseli Nursery, commercial growing operation that supplies the best garden centers around the country with trees, shrubs and other plants. While we didn't take anything with us, there is plenty of room in the rear of the MKX for a few ten gallon pots and a bag or two of mulch if gardening happens to be your thing.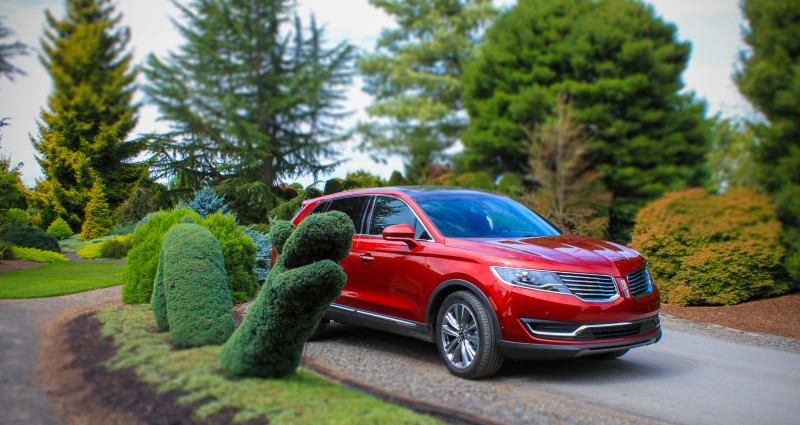 After a drive up Mount Hood and hiking through the forest trails, we headed back to the hotel and then off to dinner at Departure Restaurant Lounge, an ultra hip small plates restaurant by Top Chef finalist, Gregory Gourdet. Departure sits atop the sleek and modern, the Nines Hotel in downtown Portland, with incredible views of the city and river. Chef Gregory does an excellent job of creating pan asian dishes with authentic ingredients. One of the great discoveries of the night wasn't just the food, but the cocktails. My pre-dinner drink was a house specialty, The Bonsai, made With Bombay Sapphire gin, Lemon, Prosecco and Douglas Fir eau de vie with rosemary, which of course sent us on a hunt the next day to find the eau de vie so we could recreate the cocktail at home.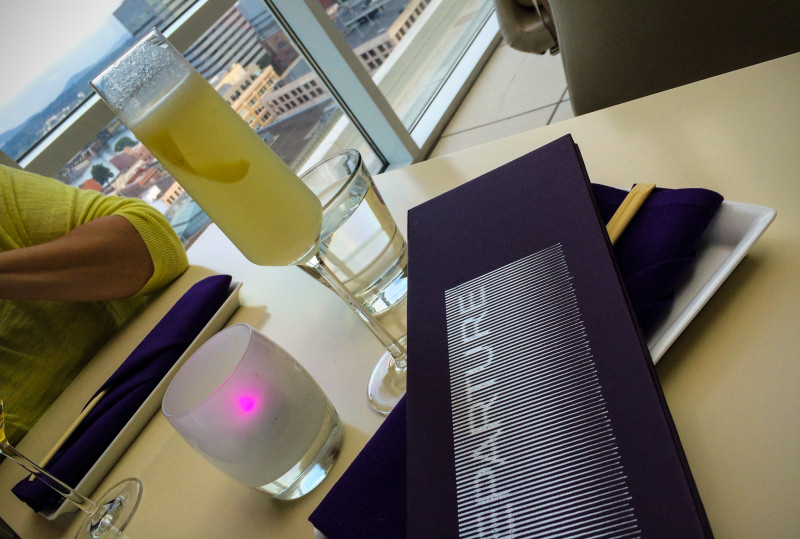 Our first stop the next morning before hitting the road to Seattle was for breakfast at Blue Star Donuts. Donuts are big in Portland thanks to Blue Star and their rivals at Voodoo Doughnut. We chose Blue star for two reasons. First, Blue Star's classic brioche recipe creates a donut that's light, buttery and airy. Whereas Voodoo's yeast doughnuts (yes, they spell them differently) are heavier. The second is the selection. Voodoo is famous for its quirky, oversized doughnuts with toppings like Fruit Loops, Oreo Cookies and other contemporary concoctions. Blue Star Donuts have more of a classic culinary feel. The highlight for me was the blueberry bourbon basil donut that was just extraordinary. That and a good cup of coffee would make every morning the best morning of my life.
After we consumed an unhealthy but incredibly satisfying amount of breakfast sweets, it was off in search of the elusive Douglas Fir eau de vie. We had done some research online after dinner and found that it is made in Portland at Clear Creek Distillery which was on our way out of town. Expecting a quick stop, we instead found a wide variety of fruit based spirits as well as a their own Scotch style Whiskey, McCarthy's Oregon Single Malt. Made from Peat-malted barley imported from Scotland and aged in barrels made from Oregon oak, McCarthy's is smooth, peaty and quite drinkable straight, on the rocks or in a cocktail.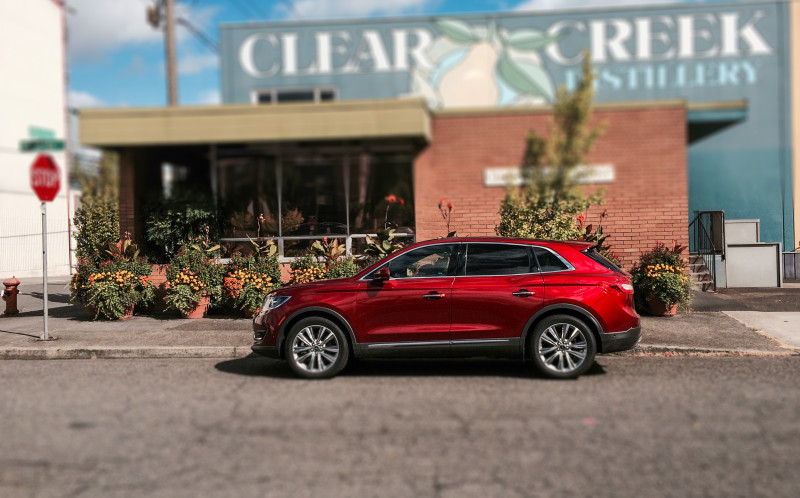 Having finished our shopping, rather than take Interstate 5 and an easy the two and a half hour drive north to Seattle, we pointed the MKX west toward the town of Tillamook where we would pick up Highway 101 and head north along the coast before turning back inland to Tacoma and up the east side of the Puget Sound. The winds were blowing fiercely out of the west and rain showers were intermittent as we drove through the Tillamook State Forest. Highway 6 is a winding two-lane road that climbs steeply up the Tillamook range and then descends gradually to the ocean. Along the way we encountered logging trucks and other slow vehicles that we had to had to get by in the brief available passing zones. With the MKX set in sport mode, we easily accelerated up the mountain and comfortably were able to negotiate all the twists and turns the road threw at us.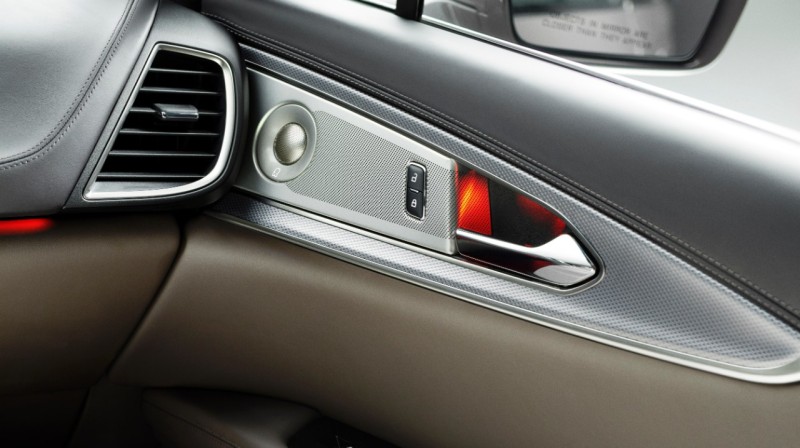 Road trips like this are a great time to test out the audio system and the 13-speaker Revel stereo from Harman International was worth exploring. Developed by Revel engineers specifically for the MKX, it offers a number of innovations that make listening to the music in your car more enjoyable. The first is a special software program called Clari-Fi that restores presence and detail to mp3 music files that are typically lost in the compression process. The second is Revel's QuantumLogic surround sound that in addition to traditional listening mode, includes an Audience and Stage settings which replicate the experience of sitting in a concert hall. Stage setting isolates and separates the instrumentation making you feel as though you're actually on stage with the musicians. With the right piece of music – a small chamber orchestra or jazz combo – the sensation is pretty amazing.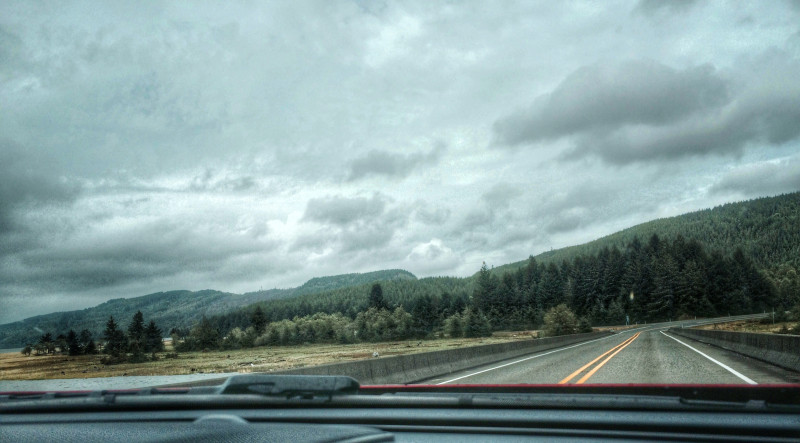 The Oregon and Washington coasts have a rugged beauty that is awe inspiring. We drove through many small towns, stopping occasionally to take in the sights and enjoy the mixture of evergreen forests and sea air. One particularly breathtaking section is the crossing of the Columbia River on the Astoria-Megler Bridge, which at 4.1 miles is the longest continuous truss bridge in North America.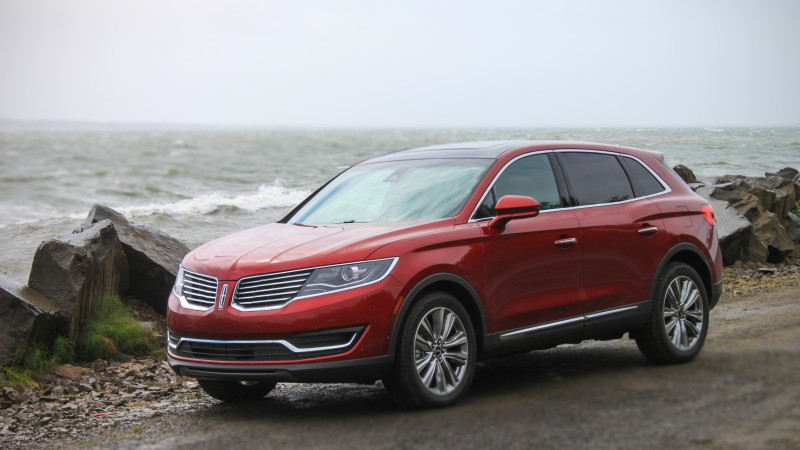 Among the other features one appreciates on a long drive in the MKX are the panoramic roof and massaging seats. The expansive glass roof opens both the front and rear seats to the outside and creates a more spacious feeling. This is important because the roof line is lower than in a traditional crossover, and so while the overall feeling in the MKX is luxurious and cozy, it never feels claustrophobic. The massaging seats are air bladder actuated and can be programmed for a number of different operations to allow you to relax your back and thighs as the miles roll by.
We arrived in Seattle at the Alexis Hotel, a Kimpton property, which like all of their hotels is a renovated older building with an eclectic blend of modern and vintage furnishings and decor. I'm a big fan of Kimpton Hotels because of their design aesthetic and the decidedly local flavor of each hotel. For instance, in addition to traditional exercise equipment, the fitness room at the Alexis includes a climbing wall. I'm hoping that their recent acquisition by IHG doesn't change that or impact the high level of service I've come to expect.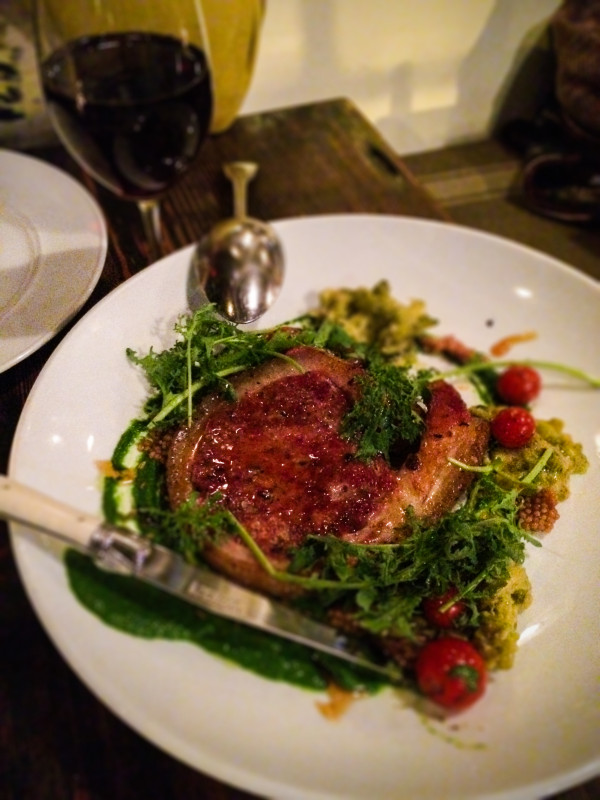 Dinner that evening was at Sitka and Spruce, easily the best dining experience we had during our entire trip. Located in the Melrose Market on Capitol Hill, Sitka and Spruce offers modern American cuisine featuring locally sourced ingredients. Prepared in the restaurant's open kitchen the experience is both casual and collegial where guests are encouraged to interact not just with the waitstaff and cooks, but each other as well. The menu changes regularly and we were lucky enough to enjoy local oysters, an heirloom tomato salad, and a deliciously prepared porchetta during our evening.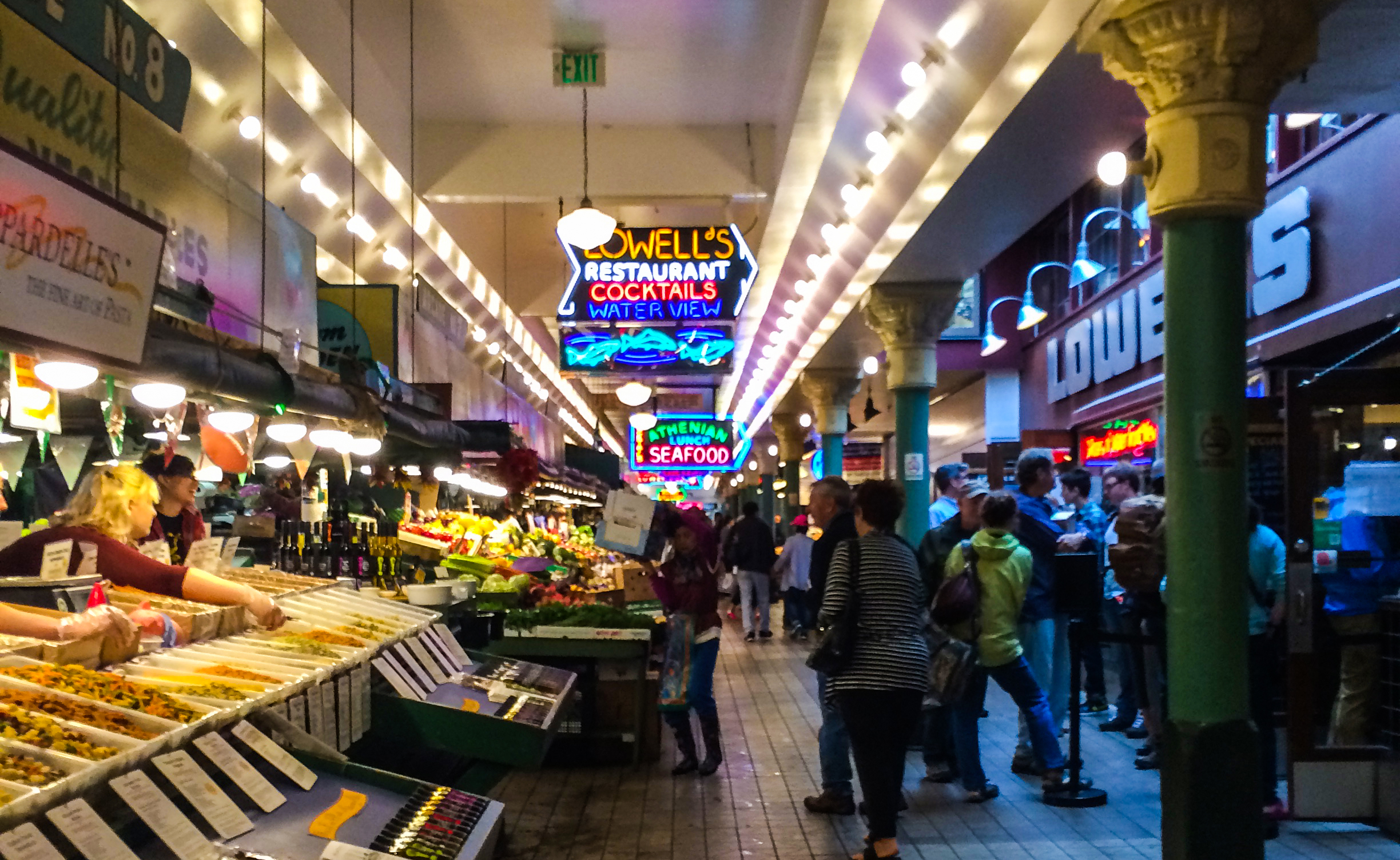 The next day we awoke to rain showers – quelle surprise – but the promise of sunshine to come. We began our day with a walk to the Pike Place Market to watch them toss the fish, (there are some tourist experiences one just can't avoid) and enjoyed a delightful Sunday Brunch at Cafe Campagne a French inspired bistro just a block away from the market.
By mid morning the clouds had burned off and it turned out to be a perfect day to load the MKX onto a ferry, crossing the sound to explore Bainbridge Island. Our destination was the Bloedel Reserve which features an authentic Japanese Garden. This seemed to be the perfect stop for this trip because Lincoln talks about their brand using the term, "Quiet Luxury." With 150 acres of natural woodlands and beautifully landscaped gardens, including a Japanese Garden, a Moss Garden and a Reflection Pool, there are few places on earth that epitomize that sentiment more than the Bloedel Reserve.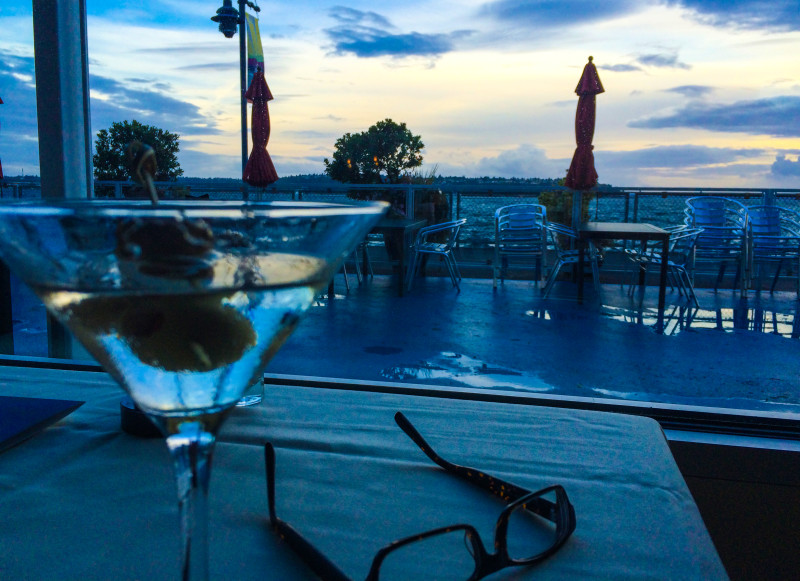 Our trip came to a close that evening with an elegant seaside seafood dinner at Aqua by El Gaucho. Right on the Pier 70 in the shadow of the Space Needle, Aqua featured stunning views and a menu that promised some of the finest seafood in the country. We were not disappointed by the service, decor or the food. It proved to be the perfect way to cap off our trip.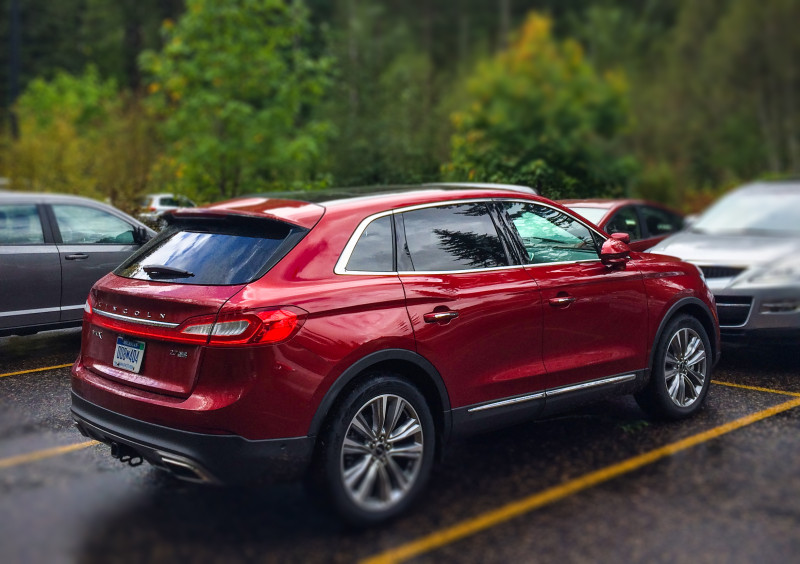 Spending four days with the MKX really brought into focus Lincoln's promise and intent with the car. Quiet Luxury is an apt description. It offers every feature you'd expect to find in a premium luxury car, and does so with little pretense or ostentation. The engine is powerful, but not awe inspiring, the ride is smooth and supple, the handling is direct and precise. Lincoln's designers – both interior and exterior – have created a thoroughly modern vehicle that offers a high degree of timeless luxury. The MKX significantly closes the gap between itself and Audi, BMW and Mercedes-Benz in the mid-size crossover category. If you're looking for a 5-passenger vehicle that's long on comfort, I suggest you put the Lincoln MKX on your shopping list.
2016 Lincoln MKX
Price as tested: $59,010
2.7 Liter Twin Turbo EcoBoost V6
6-speed automatic transmission
All Wheel Drive
Horsepower: 335 @ 5,500 rpm
Torque: 380 lb.-ft. @3,000 rpm
Fuel Economy: 17 city/24 highway
Story Links
Lincoln Motor Company
The Benson Hotel
Alma Chocolate
Departures Lounge
Iseli Nursery
Blue Star Donuts
Clear Creek Distillery
Alexis Hotel
Sitka & Spruce
Pike Place Market
Cafe Campagne
Bloedel Reserve
Aqua by El Gaucho
While the manufacturer paid for travel expenses and provided the vehicle for this story, the opinions and recommendations in this post are 100% ours.
A version of this review first appeared at Pursuitist.com