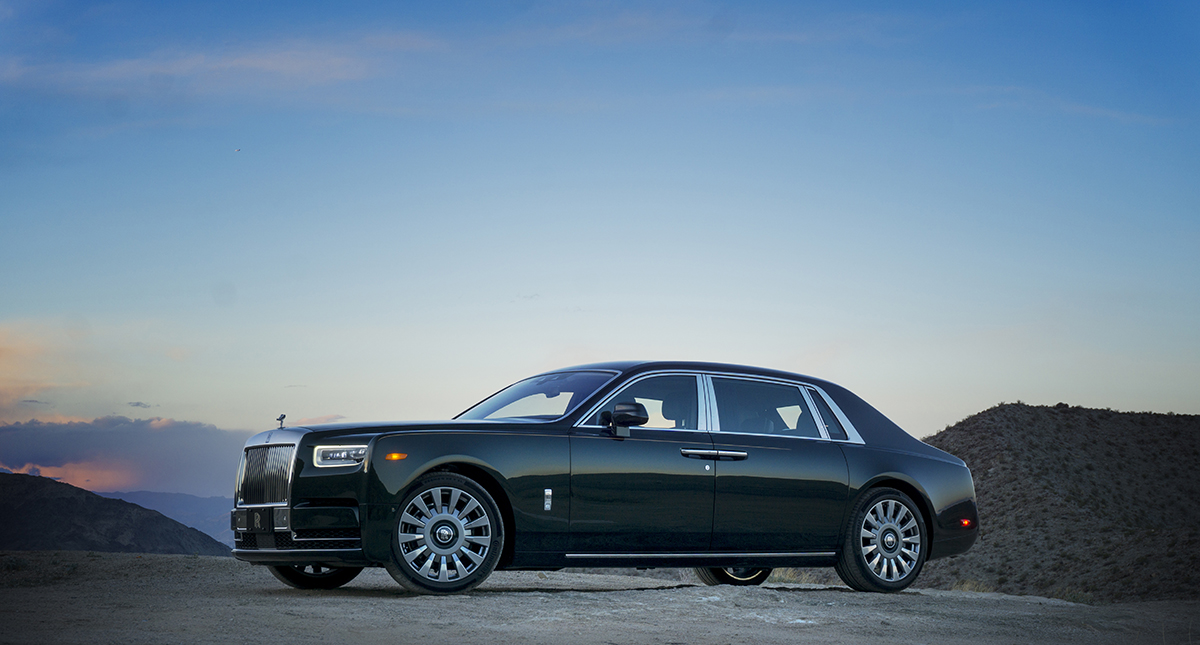 "Is he an actor or a musician? A retired athlete or a Silicon Valley entrepreneur? No, maybe a producer." As the massive green and black Rolls-Royce Phantom pulled silently up to the curb in front of me at LAX, I could see the other travelers look at me and wonder, "Who is that guy in his Wayfarers, black Levis, suede Nikes, and rock and roll t-shirt? He's gotta be somebody."
Little did they know.
I wasn't going to tell them. Who am I to deprive them of a suspected brush with fame? After all, only the very famous or the very wealthy get a curbside pickup in a $643,000 motor car after jetting first-class (it was a lucky upgrade) from Chicago to LA. If they were paying attention they probably figured it out. No chauffeur popped out from the front to greet me, take my bag, and open the rear coach door. Instead the boot lid magically rose, I deposited my own duffel in a trunk as big as a Beverly Hills swimming pool, walked to the front passenger door, opened it myself, and slid in beside my host, Rolls-Royce's PR manager for North America, Elizabeth Williams.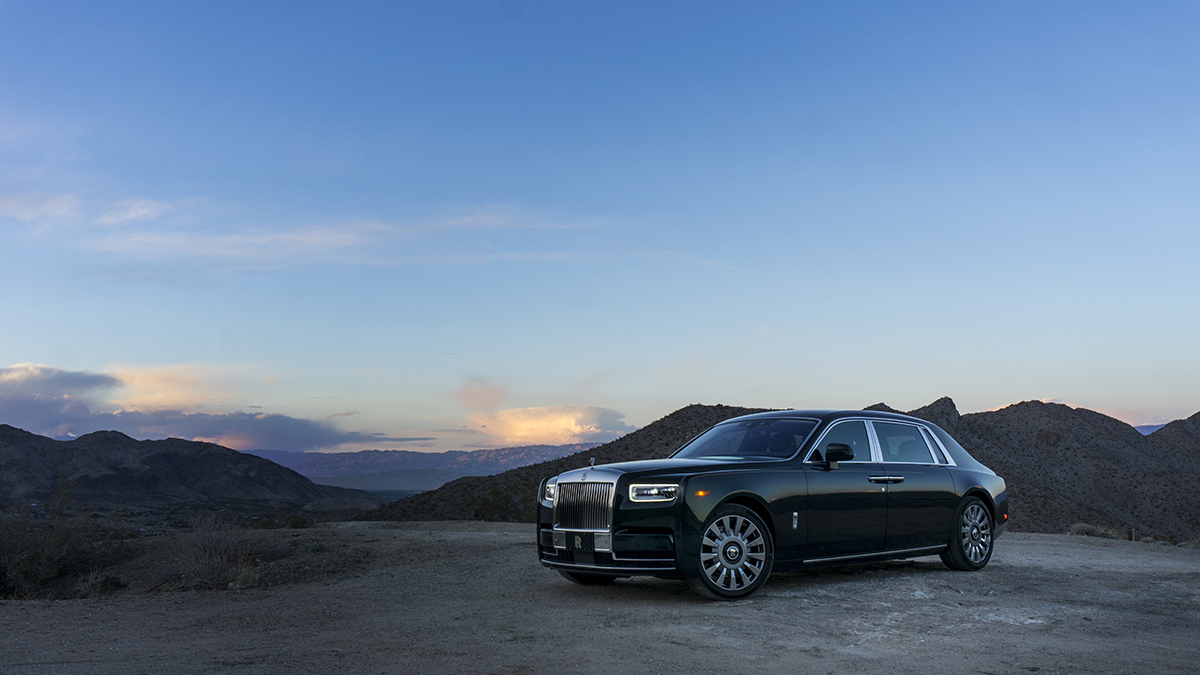 I was just another humble automotive wag in town to spend a few hours behind the wheel of the newest iteration of the world's most opulent luxury car and experience what it's like to live in the glow of the world's most exclusive luxury brand. When you are transported in a Rolls-Royce – whether it's a Phantom, Ghost, Wraith, or Dawn – you are one of a very select few. Toyota sells more Camrys per day in California than Rolls-Royce will sell Phantoms worldwide this year. And, you thought Mar-a-Lago was tough to get into.
One of the questions I get asked most often after driving a car like the $643,000 Rolls-Royce Phantom is, "Is it worth it?" That is the wrong question.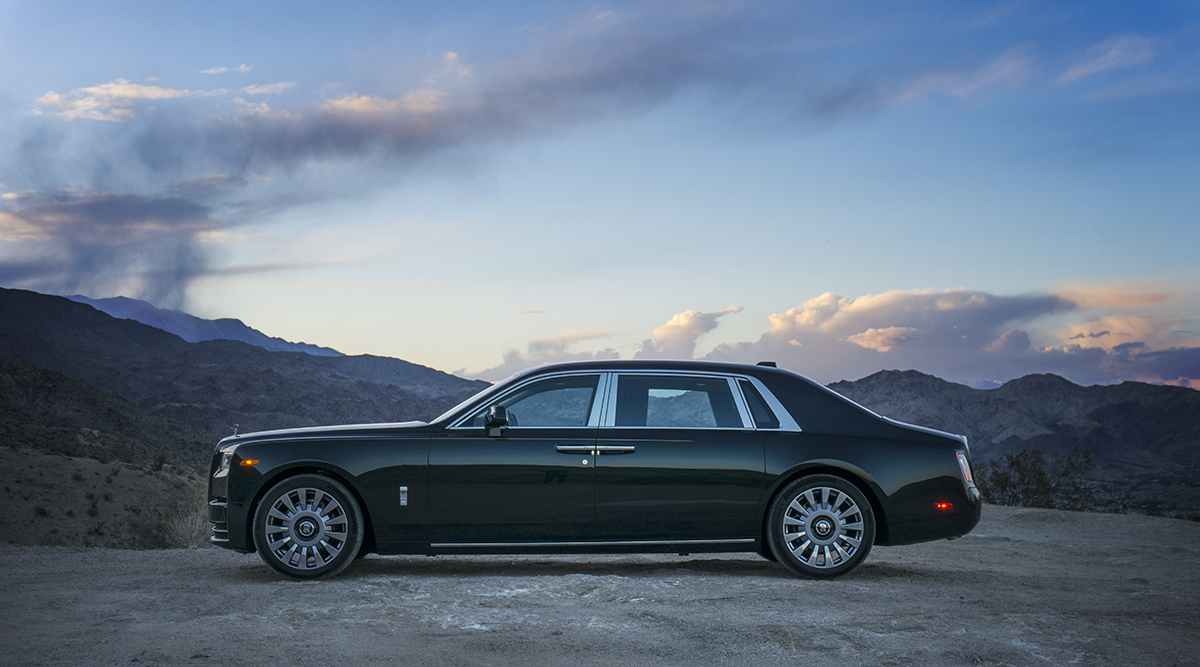 You don't ask if Picasso's Les Femmes d'Alger is worth $179m. You don't quibble over the $49,000 for a bottle of 1996 Dom Pérignon Rose Gold. When you need new togs, who's to say that $95,860 is too much to pay for a bespoke Vanquish II suit from London's House of Dormeuil. If you want the best and can afford it, you pay what it costs. And make no mistake about it, the Rolls-Royce Phantom VIII is the best luxury sedan ever built.
There are the obvious things: the unblemished, hand-stitched leather, the depth of the wood grain on the perfectly matched, hand-stained laminates, the twinkle of the stars that shine overhead and can be arranged in any pattern you desire in the starlight headliner. Every switch, knob, handle, and button has the proper weight and feel. And then there's the lambswool carpet that begs you to kick off your shoes and run your toes through its inch-thick depth as soon as you settle into your seat.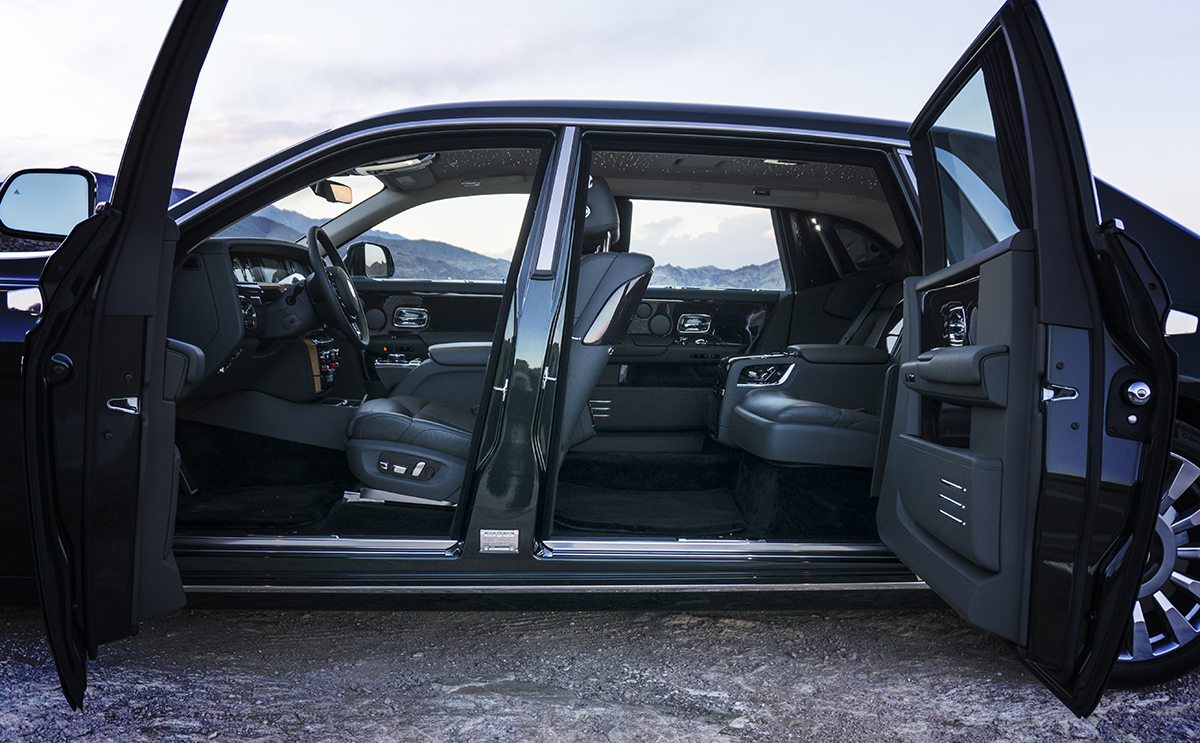 Sitting up front gave me a chance to reacquaint myself with all the details that make Phantom so special and discover something new for this model. Called "The Gallery," Rolls-Royce has turned the dash from the center console to the passenger door into an opportunity for each client to display custom artwork in their car. The Phantom I was driving had a mid-century modern sculptural piece displayed behind the engineered safety glass. By encasing the work behind the glass, Rolls-Royce can put just about anything you can dream of in that space without having to worry about crash test standards.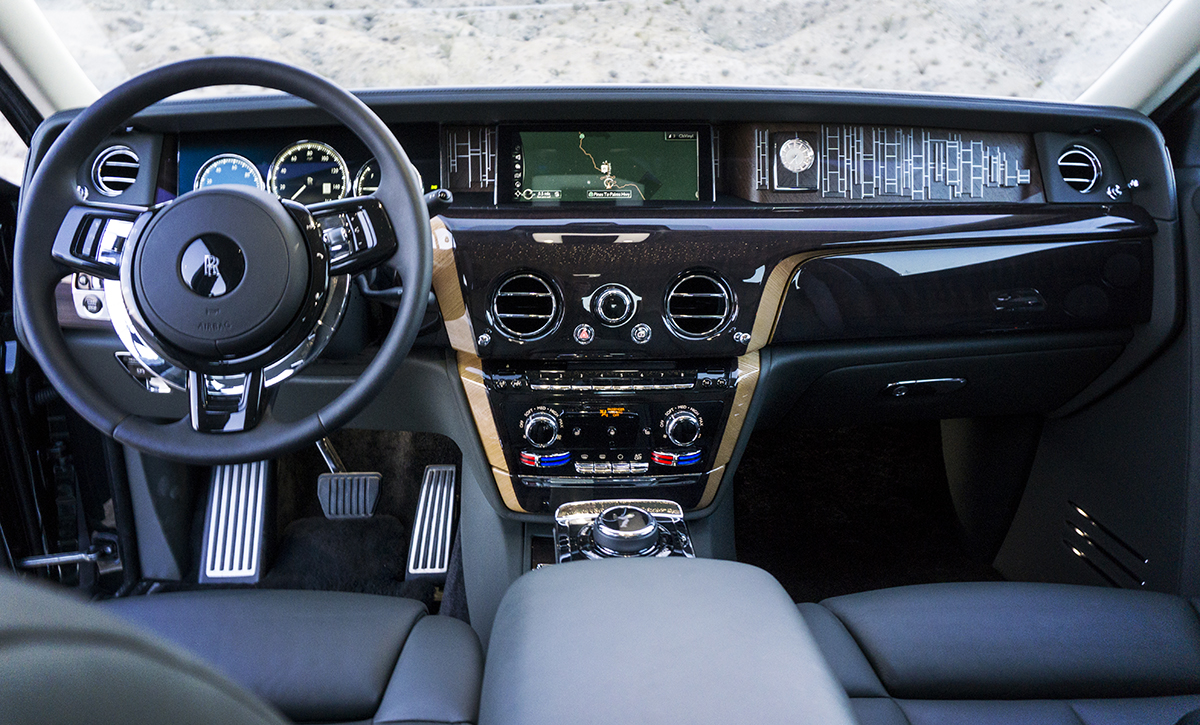 This particular Phantom was inspired by a first generation model owned by the late great Hollywood icon, Fred Astaire. With its custom body by Hopper, a London-based coachbuilder, Mr. Astaire's 1927 Phantom, which currently resides in the Petersen Museum in Los Angeles, is resplendent with its black and green paint, and complementary gray/green leather upholstery.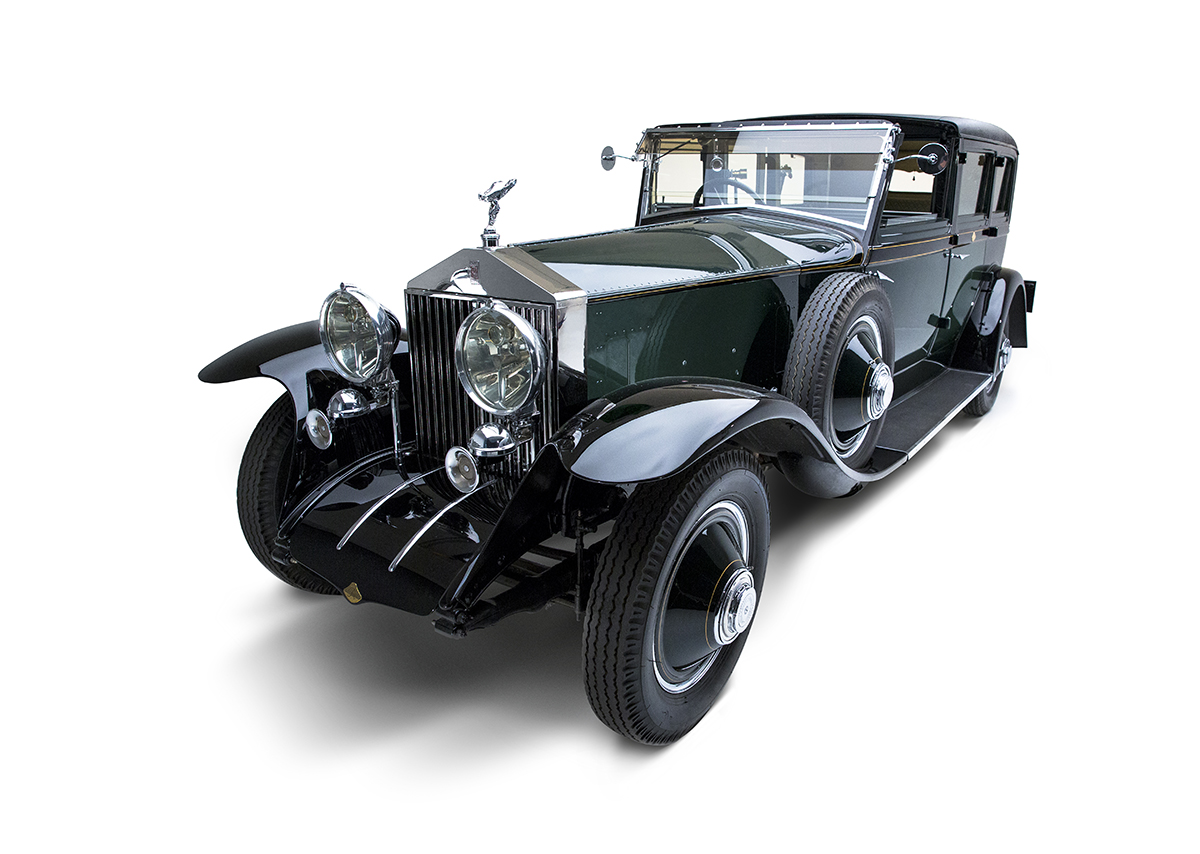 The eighth generation car I was driving uses the same color story to connect to its history. As per always, the bespoke paint is hand mixed and applied in at least five layers, two of which are clearcoat. It is then sanded with ultra-fine grain paper to ensure the entire surface is uniform and smooth, after which a team of detailers spends at least five hours polishing the exterior of the car. The result is a paint whose depth is only exceeded by the Marianas Trench. The simple, single gold coachline is hand-painted by the only person in the world qualified for the job, Mark Court. It takes him three hours to paint each line using his brush made of ox and squirrel hair.
Outside the eighth generation Phantom still maintains a strong resemblance to its predecessor. The square lines, imposing grill, and looming Spirit of Ecstasy hood ornament are unmistakably Phantom. The ratio of tire height to roof height maintain the brand's classic proportions. And yet, look closer and you'll see so much that's new. As Giles Taylor, Director of Design for Rolls-Royce said, "New Phantom raises a glass to an illustrious design legacy whilst forging a modern and revitalized presence for the next era of Royce-Royce design"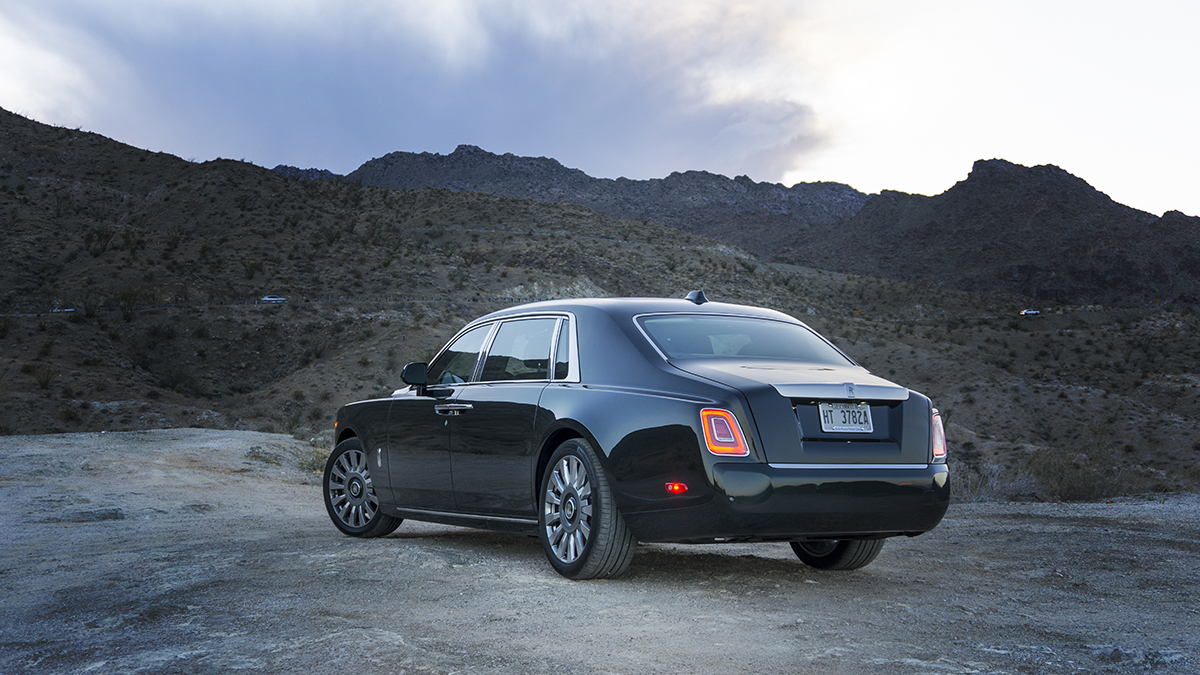 The subtle changes include seamless body panels which show no joints between the fenders and front and rear fascias. This makes the car feel as though its molded out of one solid sheet of metal. The parthenon grill is slightly narrower and taller than the seventh generation car, and is better integrated into the fascia for a more modern look. The all-LED lighting up front is narrower creating a cleaner appearance. In another update, the tail lamps are also LED and have been modernized with the running lamp surrounding the brake and reverse lights.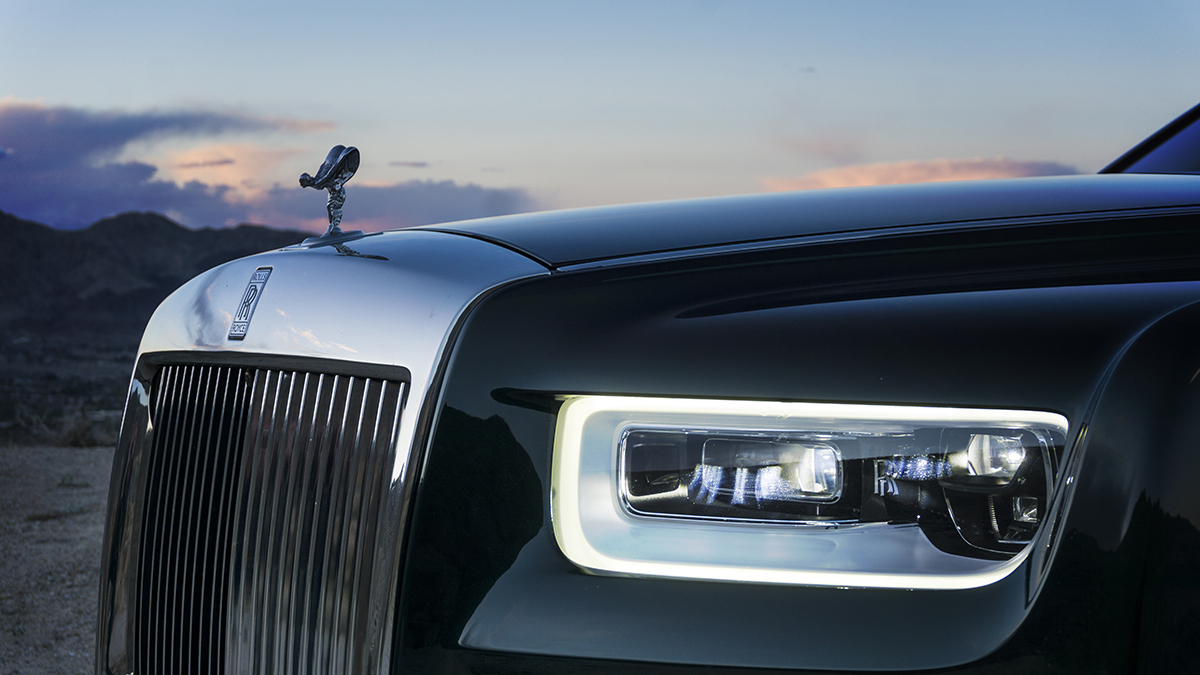 This modern take on classic design extends to the instrument panel where traditional analog gauges have been replaced by a digital screen. This is not without controversy as some prefer the mechanical dials. The three dimensional graphics, however, do a good job of replicating the old gauges, while producing readings that are more accurate in a package that will ultimately be more reliable. The traditional Rolls-Royce steering wheel is still comfortably present, with its hand-stitched leather wrapping and the slim gear selector stalk also in its familiar position at two o'clock just behind the wheel.
Though how Phantom drives is not as important as how it rides, this generation has been greatly improved over the VII. Built on Rolls-Royce next generation all-aluminum (or if you're British, aluminium) architecture, Phantom VIII isn't lighter, especially in this extended wheelbase version. That's due mostly to the fact that engineers used the weight savings provided by the aluminum to add more sound insulation and technology to the platform. The all new spaceframe is 30% stiffer than the previous car. That combined with new double-wishbone front and multi-link rear suspension systems, updated self-leveling air suspension, and continuously variable damping control, mean Phantom VIII not only has a smoother, more magical ride than the previous generation, it also handles better.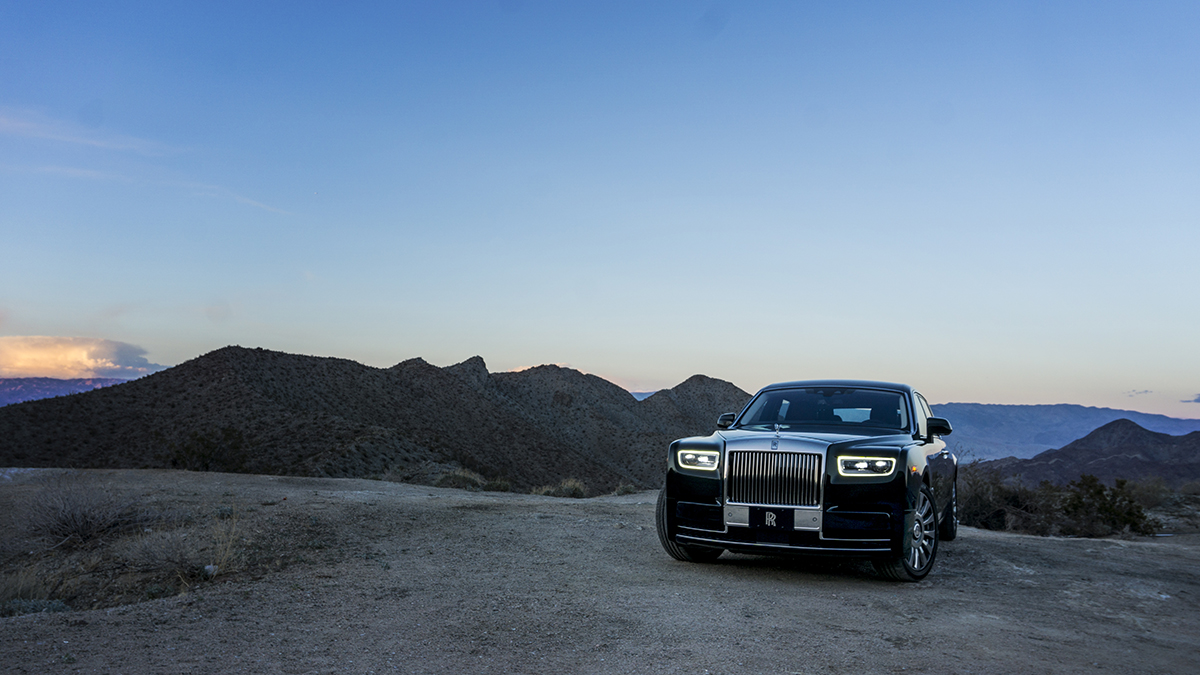 As I drove to Palm Springs on LA's notoriously crowded, but after rush hour, fast-moving freeways, I was gliding around curves at 80 miles per hour with little discernible wallowing or body lean. It just steamrolls along eating up the bumps and imperfections in the pavement with the silent dignity of British butler who is forced to deal with his lord's entitled teenager. Phantom is impossibly quiet thanks not only to the aforementioned sound insulation, but also tires that are lined with foam to reduce road noise by 9 db and extra work in the wind tunnel to minimize wind noise. The ride is so smooth and quiet that combined with the effortless power of its V12 engine and expertly matched, satellite-aided transmission, it can be dangerous to your driving record if you're not careful. After we had cleared LA traffic, Ms. Williams and I were deep in conversation as I drove comfortably along I-10 only to discover when I looked down at the speedometer that we were traveling well in excess of 100 miles per hour. Luckily the CHP was nowhere to be seen.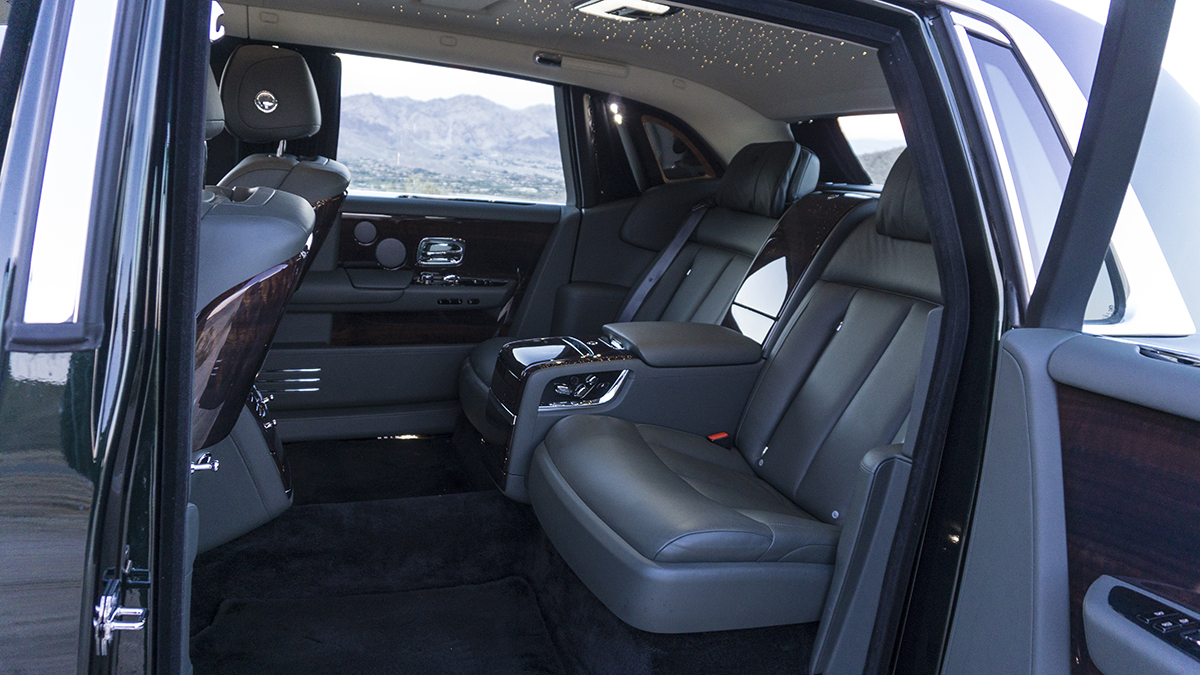 While I didn't spend any time in the Phantom's executive lounge while on the road, I did explore its cavernous luxury after we arrived at our destination. Every detail from the powered privacy curtains, to the seatback tables and video screens that fold out at the touch of a button, to the reclining heated, cooled and massaging seats offer more luxury than I found in my very luxurious hotel suite at the Renaissance Indian Wells Resort and Spa. It is the kind of place where you'll look for excuses to get on the road just so you can spend more time there.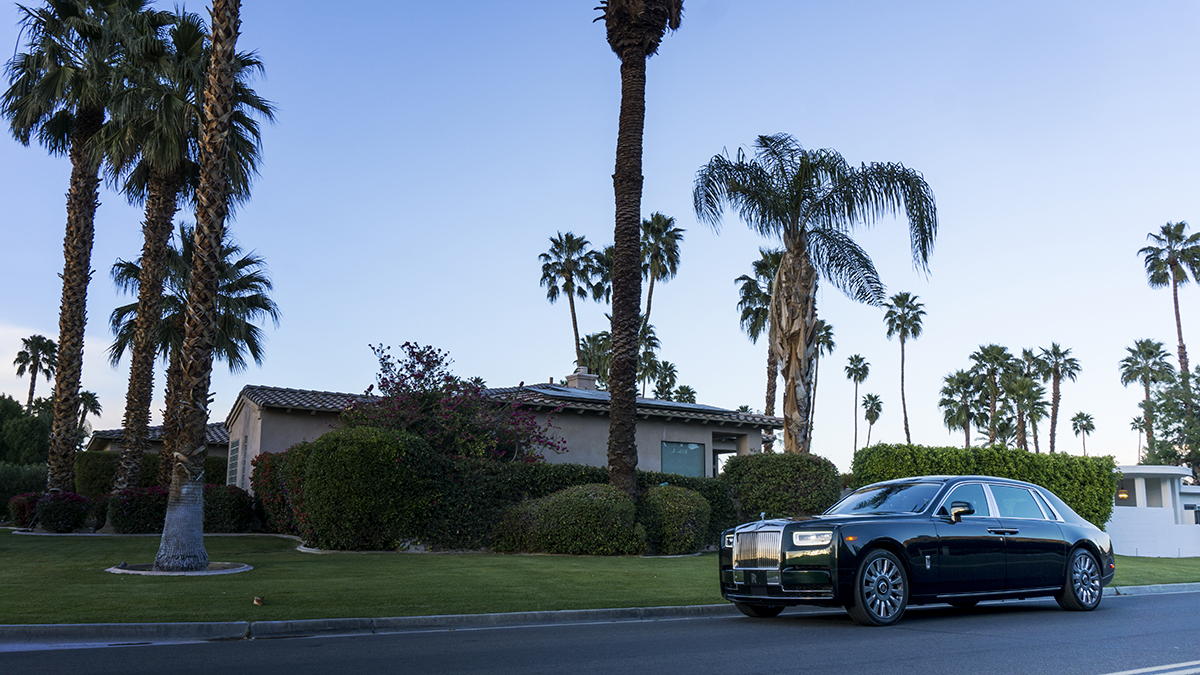 Alas, all good things must come to an end. As I pulled the Phantom into the circular drive of the Renaissance and handed the key to the valet, he took one look at my t-shirt, featuring The Who's Pinball Wizard design then another at the beautiful, beastly Phantom and with a smile on his face said, you're welcome here anytime as long as you wear that shirt and bring this car.