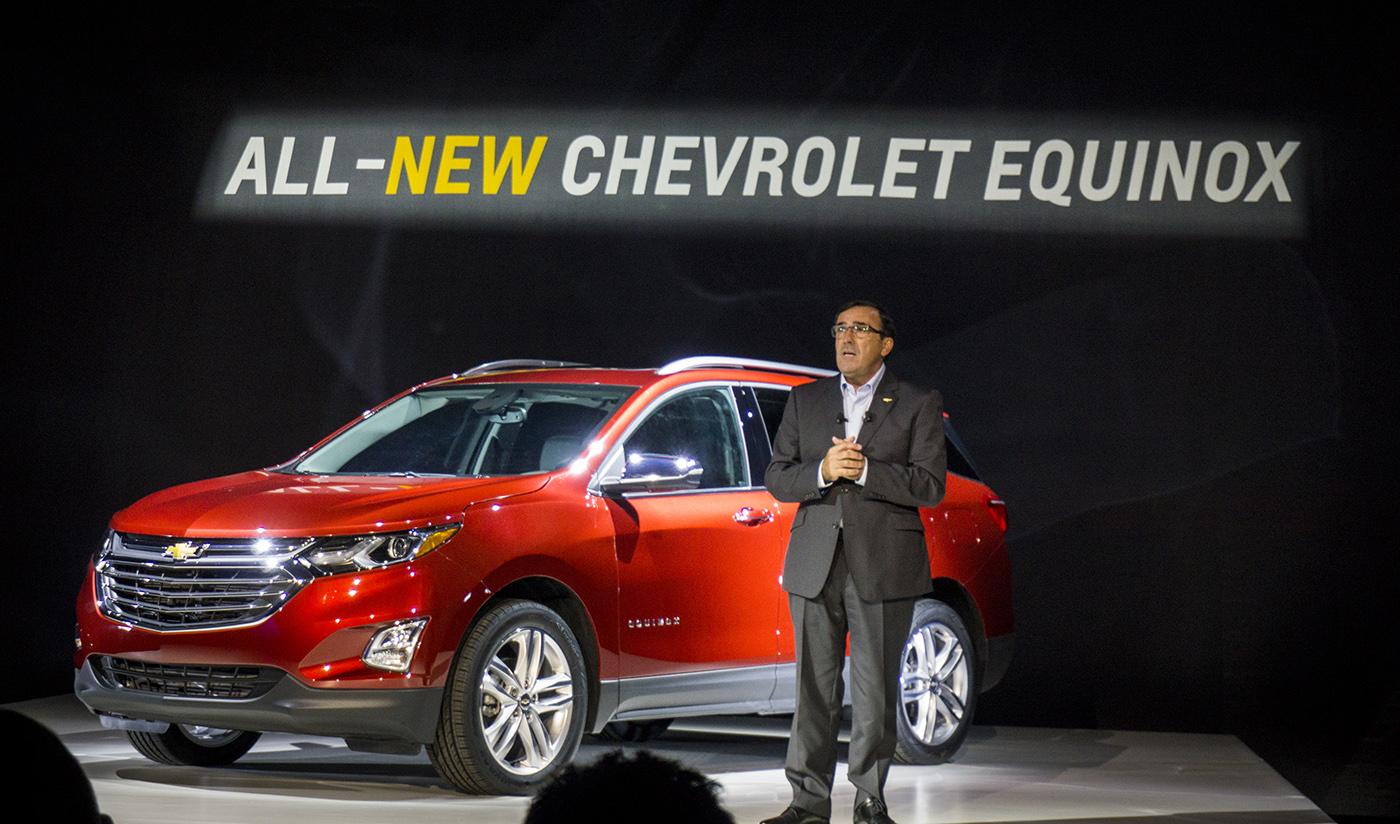 Nancy Drew, girl detective, remains one of my heroines long after childhood, and a mystery – no matter how small or short-lived – always piques my interest. A mystery that gets me invited to a party is just a bonus.
Last night, Chevrolet hosted a few hundred automotive journalists (and your writer in her best automotive journalist disguise) at the Museum of Science and Industry in Chicago. Invitations had been coy; Chevy promised the reveal of "the newest member of [their] lineup," a vehicle in a "highly competitive segment."
Attendees were greeted with cocktails and starters circulated in a tent overlooking the pond on the museum's stately southern steps, and Chevrolet's entire range of SUVs greeted us as we entered, from the charming Bolt EV to the significant Suburban.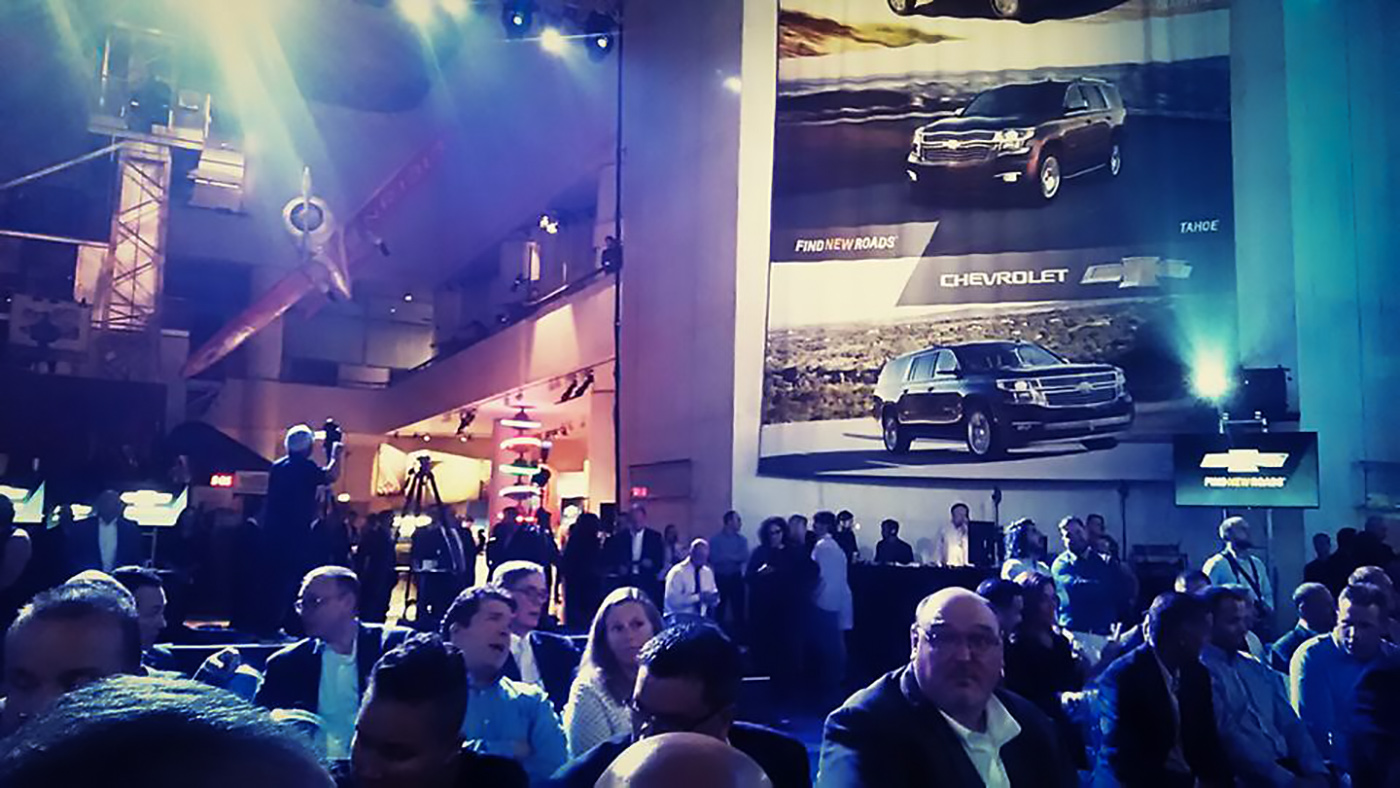 My, how things have changed. It really wasn't so long ago that sport utility vehicles went awfully heavy on the "utility" and incredibly light on the "sport." Growing up, I often borrowed my parents' Ford Explorer, to and about which I and my friends not-quite-lovingly sang an Adam Sandler song highlighting how terrible it was (the song is very blue, so I won't name it, but you're free to Google away…). It may have performed worse to spite us for our scorn, but the degree of difference would have been so little we probably wouldn't have noticed.
SUVs now are both useful and sporting, in the sense of being not only generous but also suitable for whatever your sport of choice may be. I'm always delighted when the misgivings of my youth are proven outmoded by a model that's both comfortable and stylish as well as being worthy of its "utility" moniker. Lately, I find myself attracted to Chevy's contributions to the SUV stable, so I was doubly intrigued to see our vehicular greeters for the event.
I've always felt if a specialty cocktail has been crafted for a special event, it behooves me to drink one: the experience has been created with the details in mind. So when a waiter offered a highball glass with a sunset-styled beverage, I accepted, assessing the drink's ingredients. Pineapple vodka, orange juice, and a splash of grenadine. Its divulgent name? "The Equinox." Aha. The drink, the date, and the car.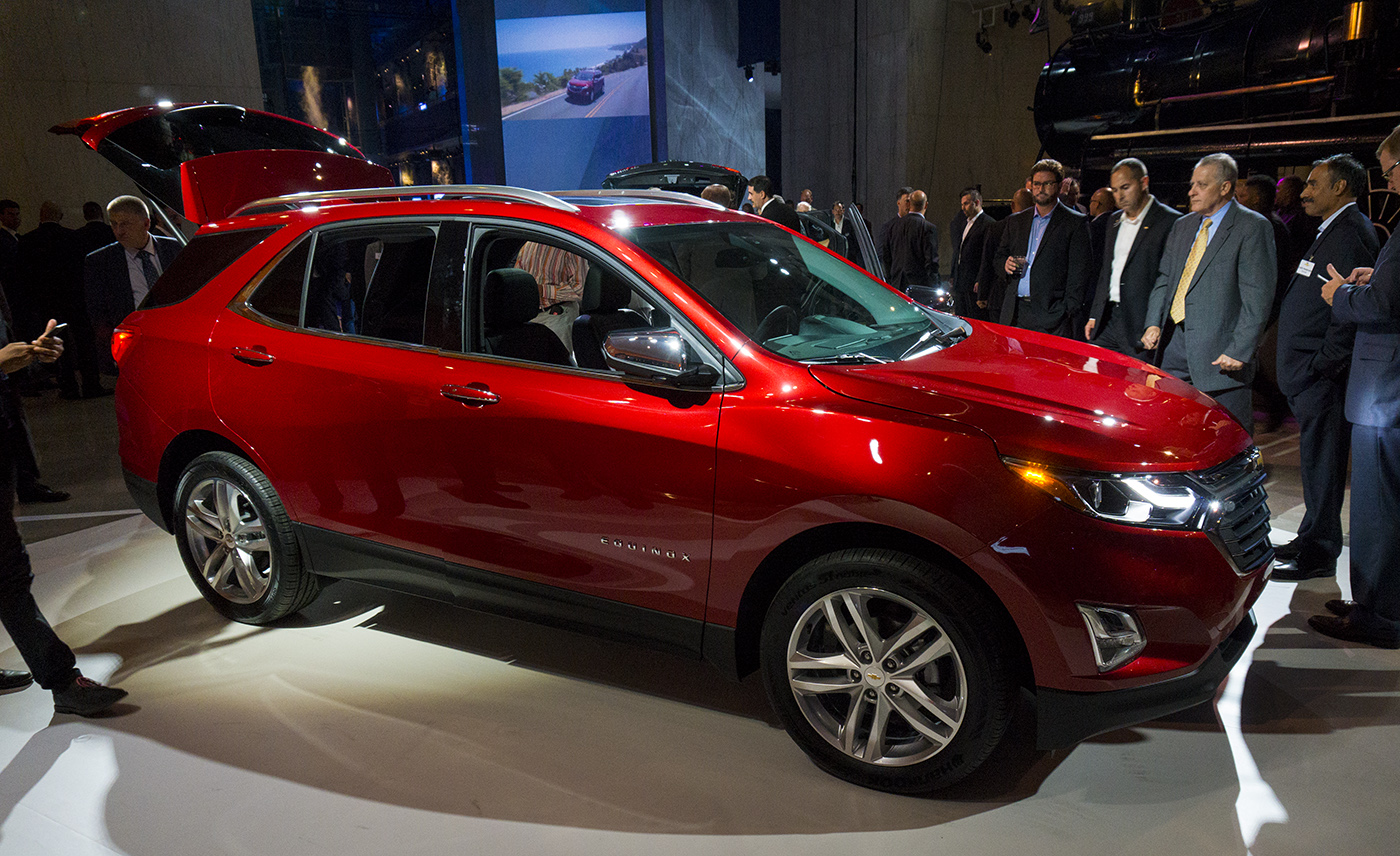 Minor mystery solved. Major mystery presented. We'd been gathered on the Autumnal Equinox for the reveal of the new Equinox, Chevy's compact crossover hit that accounts for over 2 million vehicles on the road today. So what was exciting enough about this model for the auspicious event? Enough that I can't wait to drive the new model when it debuts early next year.
Alan Batey, Chevrolet Global President, introduced the 2018 model in the atrium adjoining the museum's transportation gallery, underscoring the importance of the Equinox, saying "CUVs have grown from 7% to 18% market share nationally and comprise 20% of the market in Chicago." He also touted the turbocharged engine range, including 1.5L, 2.0L gas engines, and a surprising 1.6L diesel engine option. The 2.0L engine boasts a nine-speed automatic transition, new to GM models, which engineers tell me provides a smoother, more effortless and efficient drive than previous iterations. Another area of focus was the updated connectivity and safety features.
In a bit of design sleight of hand, the overall length of the Equinox is nearly 5 inches shorter than the 2017 version, while it boasts more interior capacity. I can attest to both: the new Equinox has plenty of leg and headroom for a gal who's 5'9" wearing flats in both the driver's and back seats. It's also lost much of the baby fat of past model years, resulting in a nicely chiseled and streamlined version of the crossover.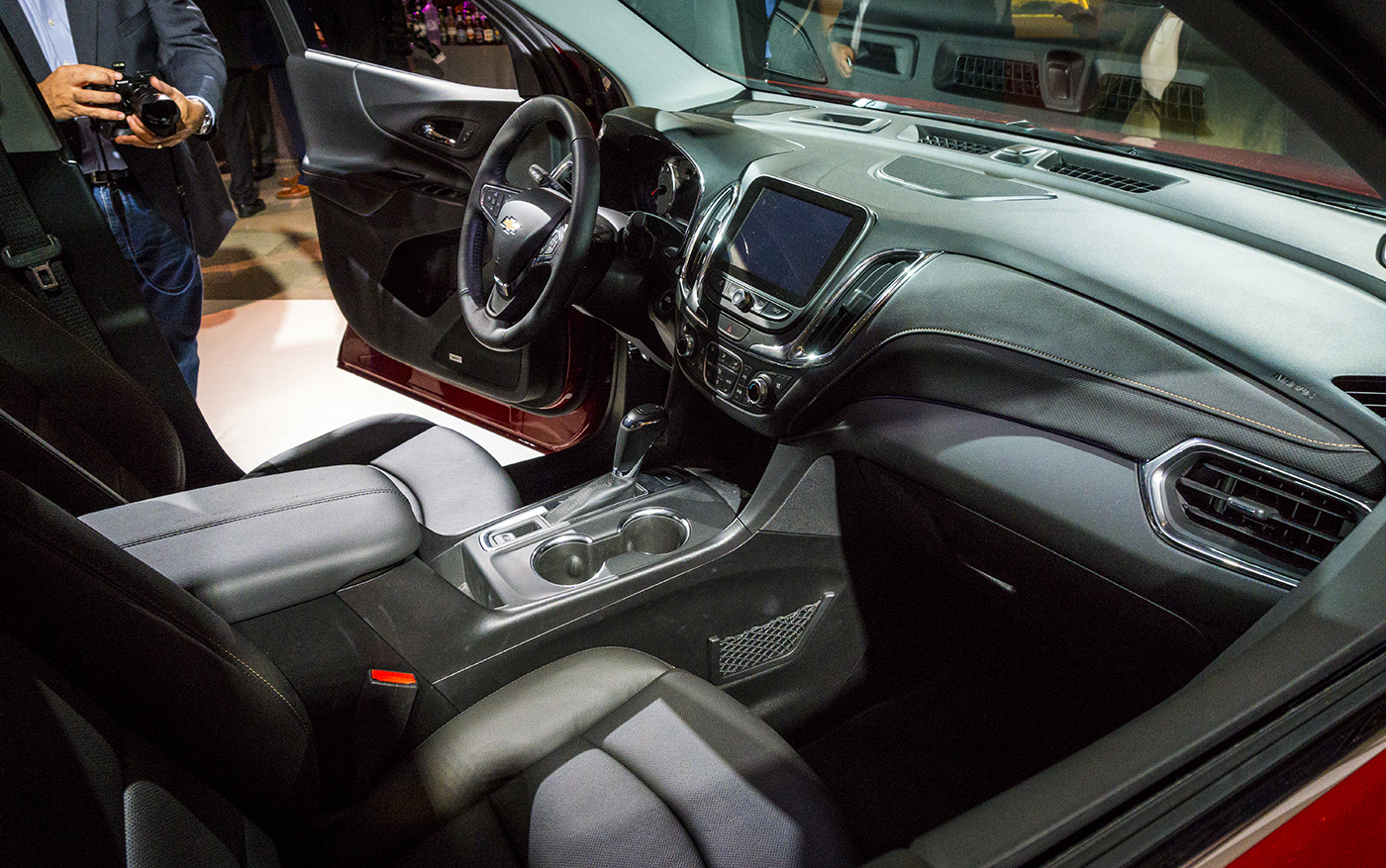 Technology features heavily in these updates as well. Specialists were on hand to explain the new functionality of both the MyChevrolet app and the MyLink in-vehicle touch-screen display. Integration intends to make vehicle ownership easier both in and out of the Equinox, with vehicle status updates, easy maintenance scheduling, and share-to-vehicle GPS navigation functions. For the deal-hunters, there's also a geo-located discount feature with partner businesses, a nice perk if you're a regular driver in an area that has a supported coffee shop. For the parents, the Teen Driver report card, will send you an update on your kid's driving habits every day they borrow the car.
Overall, the 2018 Equinox seems to be a nice update to a solid performer in the SUV class for Chevy. There's nothing startling here, but innovations and additions to options move it firmly to my "attractive and interesting" list.
Only two mysteries remain after the Equinox reveal: When can I get behind the wheel to test all these upgrades? And how the heck do you get out of the Mirror Maze at the Museum of Science and Industry?