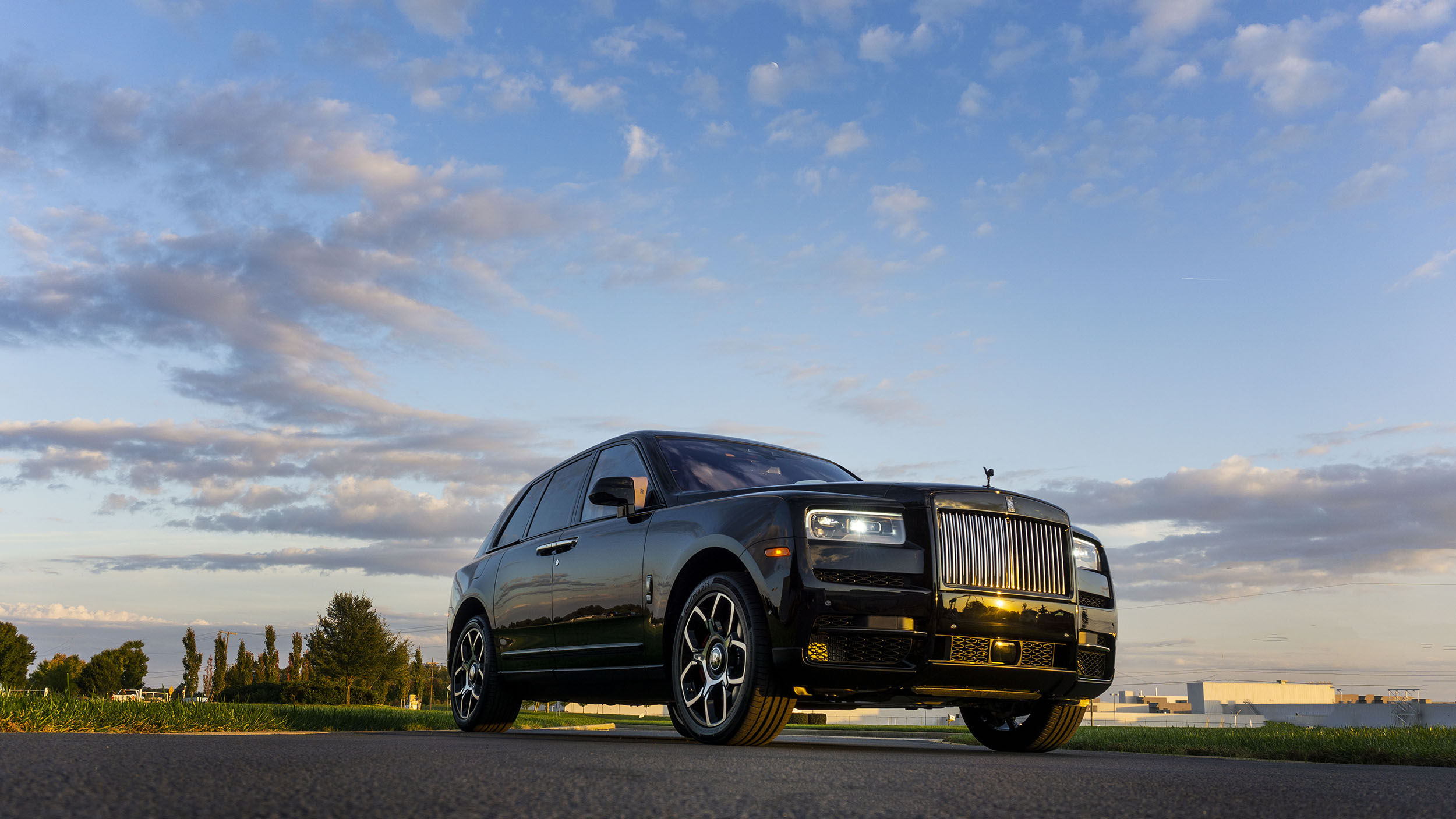 There's something to be said for being in the right place at the right time. When it happens you have to take advantage of it, so I did. During a BMW event this week in South Carolina, I was asked if I wanted a sneak peek of something new from Rolls-Royce on the promise that I wouldn't talk about it until today. That something turned out to be Cullinan Black Badge, an ultra luxury SUV with a mean streak.
No, Cullinan Black Badge is not an earth-shattering announcement, and truth be told, I actually spied them building this car when I was at the Rolls-Royce factory this summer doing research for a book about the brand. But it does add an interesting new dimension to the vehicle that took Rolls-Royce to new heights (literally) when I drove it up Snow King Mountain in Jackson, Wyoming last year.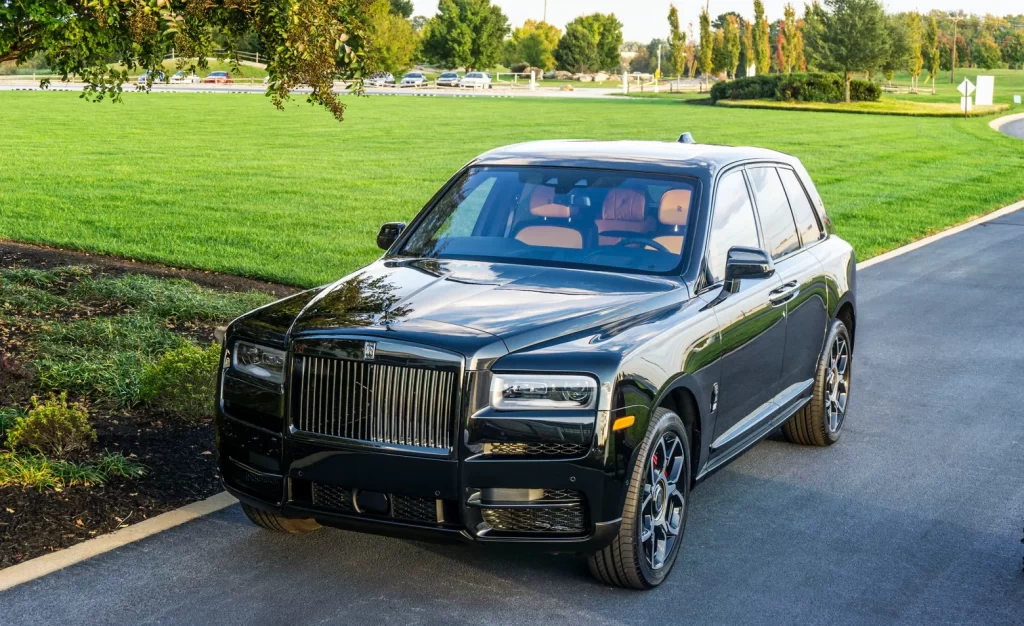 Black Badge is the darker, edgier alter ego of the traditional staid, stiff upper lip British aristocratic image people usually associate with Rolls-Royce. Think of it as the Rolling Stones versus the Beatles. It's the side of the brand I particularly like and one I professed I'd sell my soul for when I first experienced it behind the wheel of the very first Wraith Black Badge.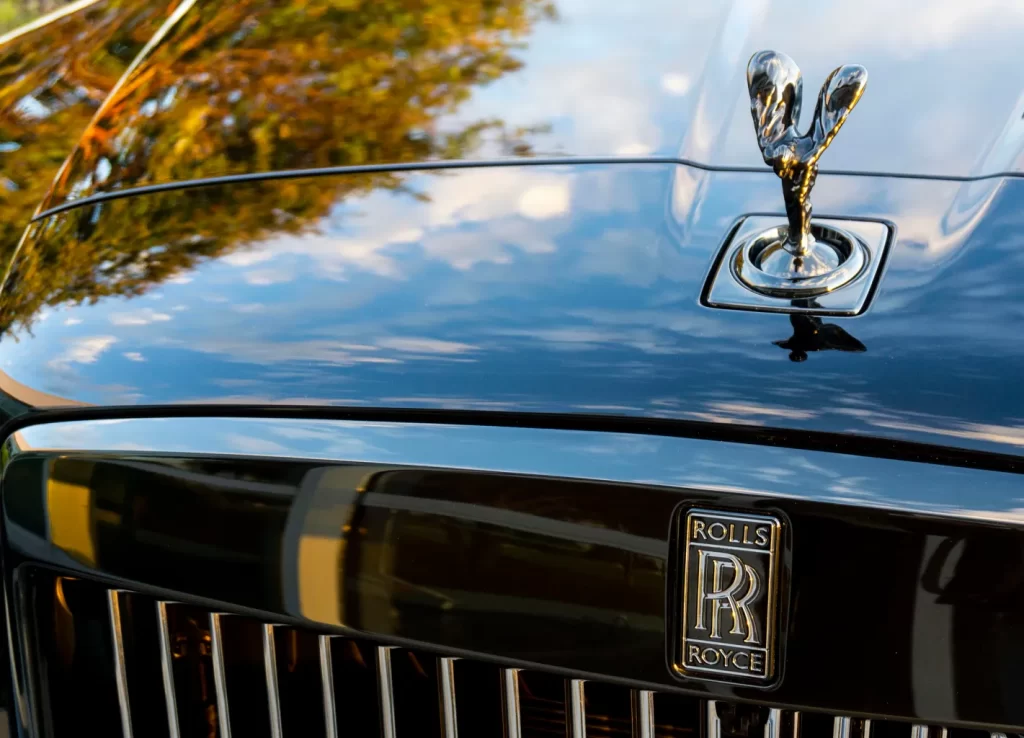 In Cullinan this manifests itself in both the look and performance of the brobdingnagian SUV. The most obvious differences are in the exterior trim which mostly goes from bright chrome to a dark, smokey look. Even the beloved Spirit of Ecstasy has been transformed to something darker and more mysterious. Cullinan Black Badge also gets its own specially designed 22-inch alloy wheels. And, for the first time ever on a Rolls-Royce, you'll find painted performance brake calipers which give another nod to the enhanced performance.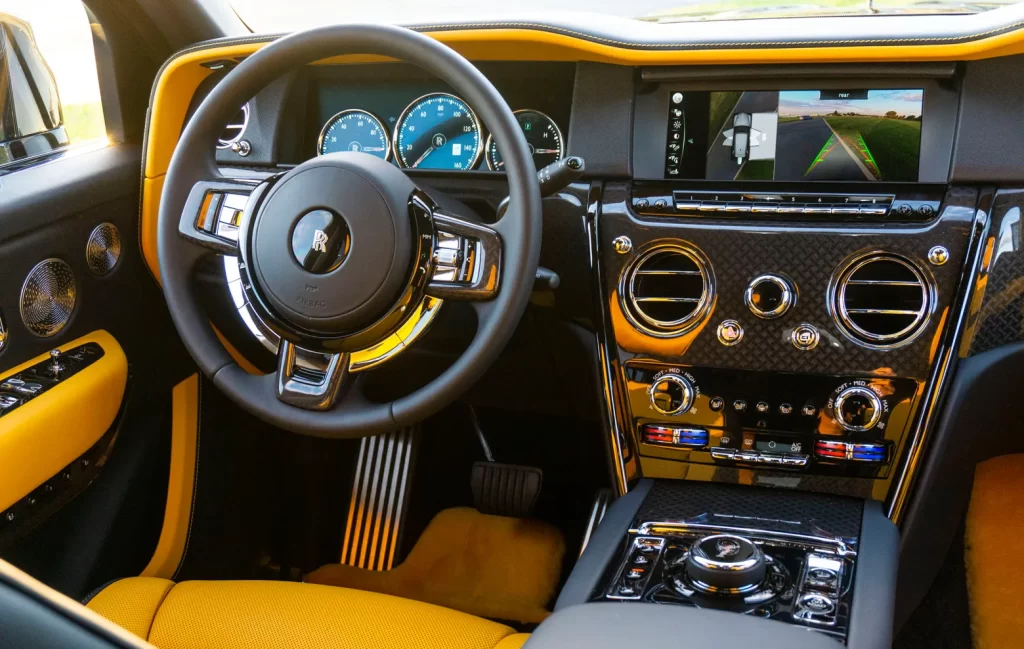 I wasn't supposed to drive Cullinan Black Badge, but when I stuck around after the day's event to shoot my own photographs, the PR team asked if I wanted to take it the couple of miles from the BMW Performance Center East to the Zentrum Museum where it would be unveiled to a crowd of about 60 other auto wags. Drive a new car before anyone else? Yes sir!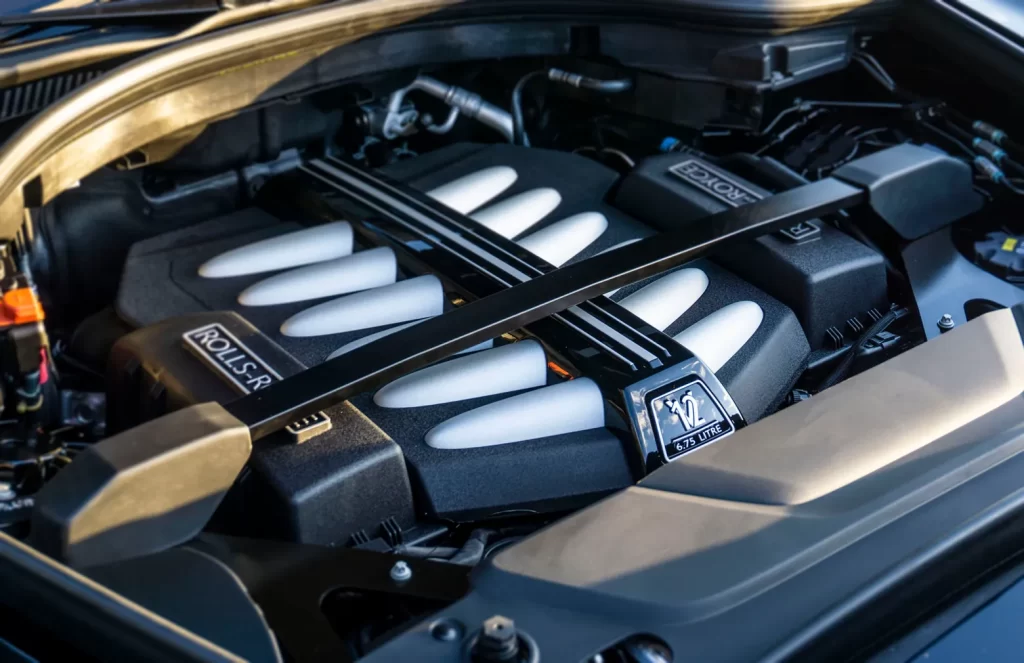 What I found in my short two-mile stint is the performance boost is substantial. The familiar 6.75-liter V12 has been re-tuned to deliver 600 total horsepower (up 29 from the standard model) and 664 pound feet of torque. Paired with a recalibrated 8-speed satellite aided automatic transmission, the three-ton SUV fairly rockets from 0-60 in just 4.9 seconds when you engage sport mode by pressing "Low" on the traditional column-mounted shift stalk. Yes, you heard me right, Cullinan Black Badge is the first Rolls-Royce to offer a more aggressive setting for spirited driving. Best of all it activates the performance exhaust, which rumbles satisfyingly at idle and snarls and snaps when you're pushing it on a country lane.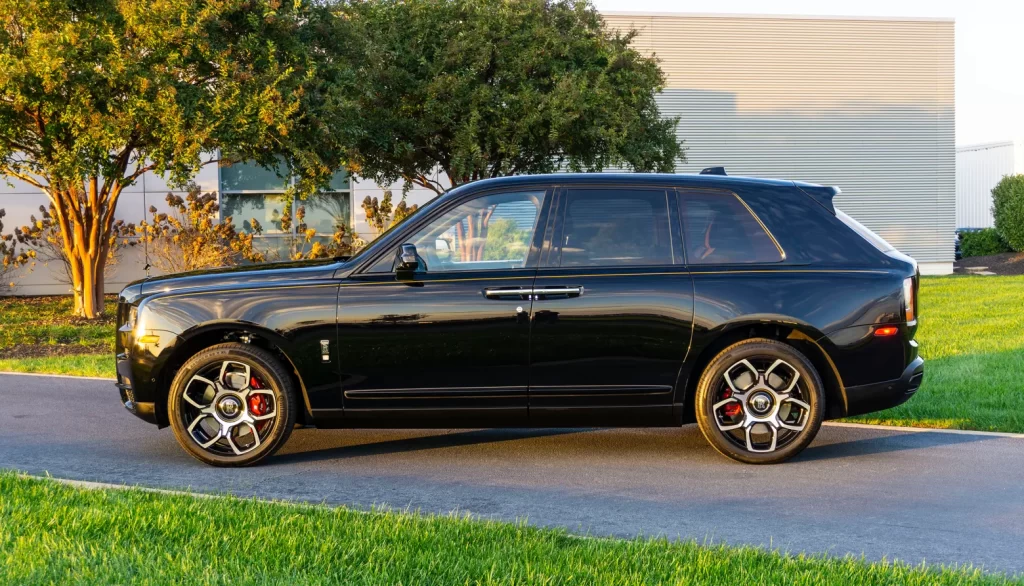 Rolls-Royce engineers have updated the chassis for better road driving manners, especially when you start to push it a little bit. Spring rates have been increased and the dampers tightened up a bit, but remember this is still an SUV with a lot of weight high up off the ground, and it's still a Rolls-Royce, thus needing to deliver that famous magic carpet ride, which it does. You'll notice a little wafting and some body roll in the corners, just not as much as the standard – if there really is such a thing – Cullinan. They've also added performance brakes with more aggressive bite and reduced pedal action so you can get on the brakes harder, earlier if necessary.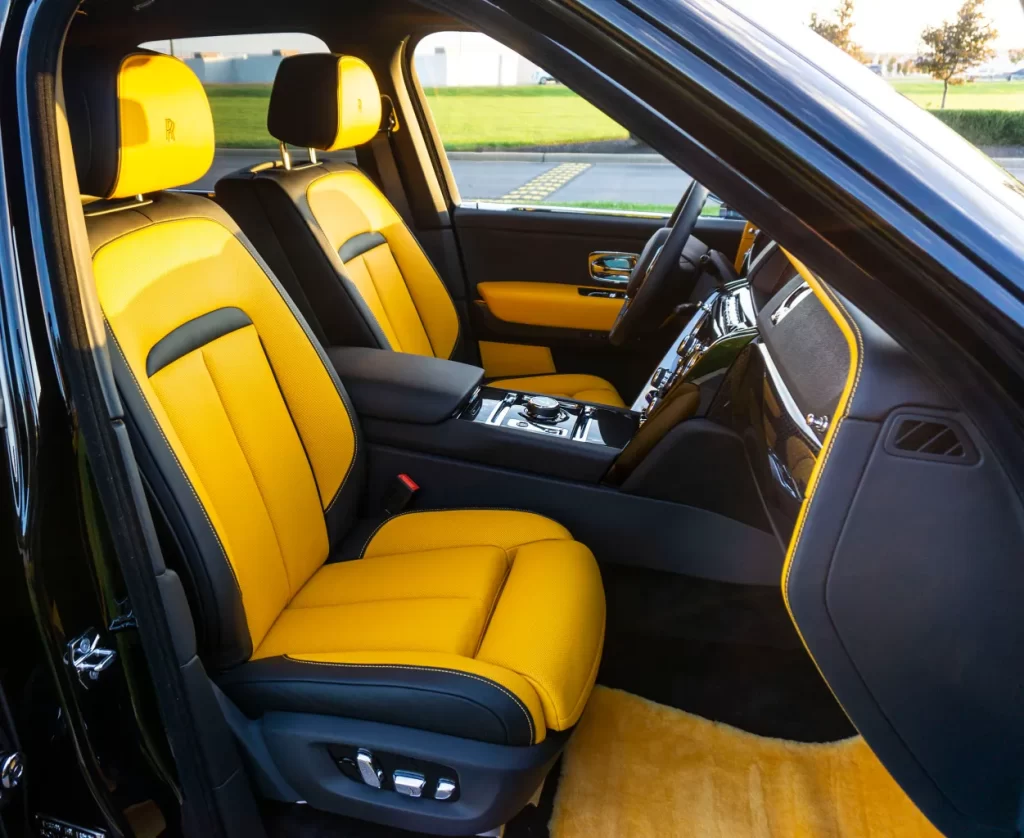 The interior of Cullinan Black Badge is pure Rolls-Royce, all painstakingly crafted by an incredible team of artisans in Goodwood. Again, it's all just a little darker. Smoked chrome surrounds the clock and replaces other brightwork around the cabin. Instead of wood veneers, technical carbon fiber with six layers of lacquer provides a unique touch to the doors, dash and other surfaces. Overhead, Black Badge gets the first Starlight Headliner ever in Cullinan, using 1,344 fiber optic threads to replicate the night sky, complete with eight shooting stars.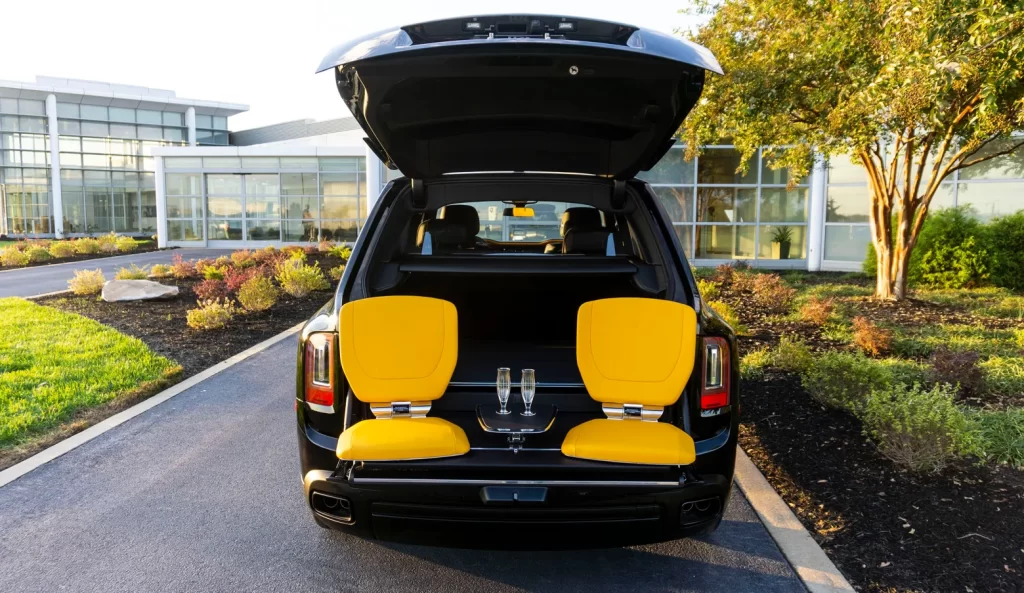 Cullinan Black Badge is my kind of Rolls-Royce. Darker, edgier, hotter, and even more rare than the standard-issue model. It's not for everyone, but then again neither is any Rolls.
Rolls-Royce Cullinan Black Badge
Four-door, four or five-passenger all-wheel drive ultra luxury SUV
Base price: $383,000
Price as tested: $440,000
Engine: 6.75-liter, 48 valve V12 with direct-injection
Transmission: 8-speed automatic with satellite aided shifting
Power: 600 horsepower at 1,600 RPM
Torque: 664 pound-feet at 1,600 RPM
Curb weight: 6,069 pounds
0-60 MPH: 4.9 seconds
Top speed: 155 MPH (electronically limited)
EPA MPG: 12 city/20 highway