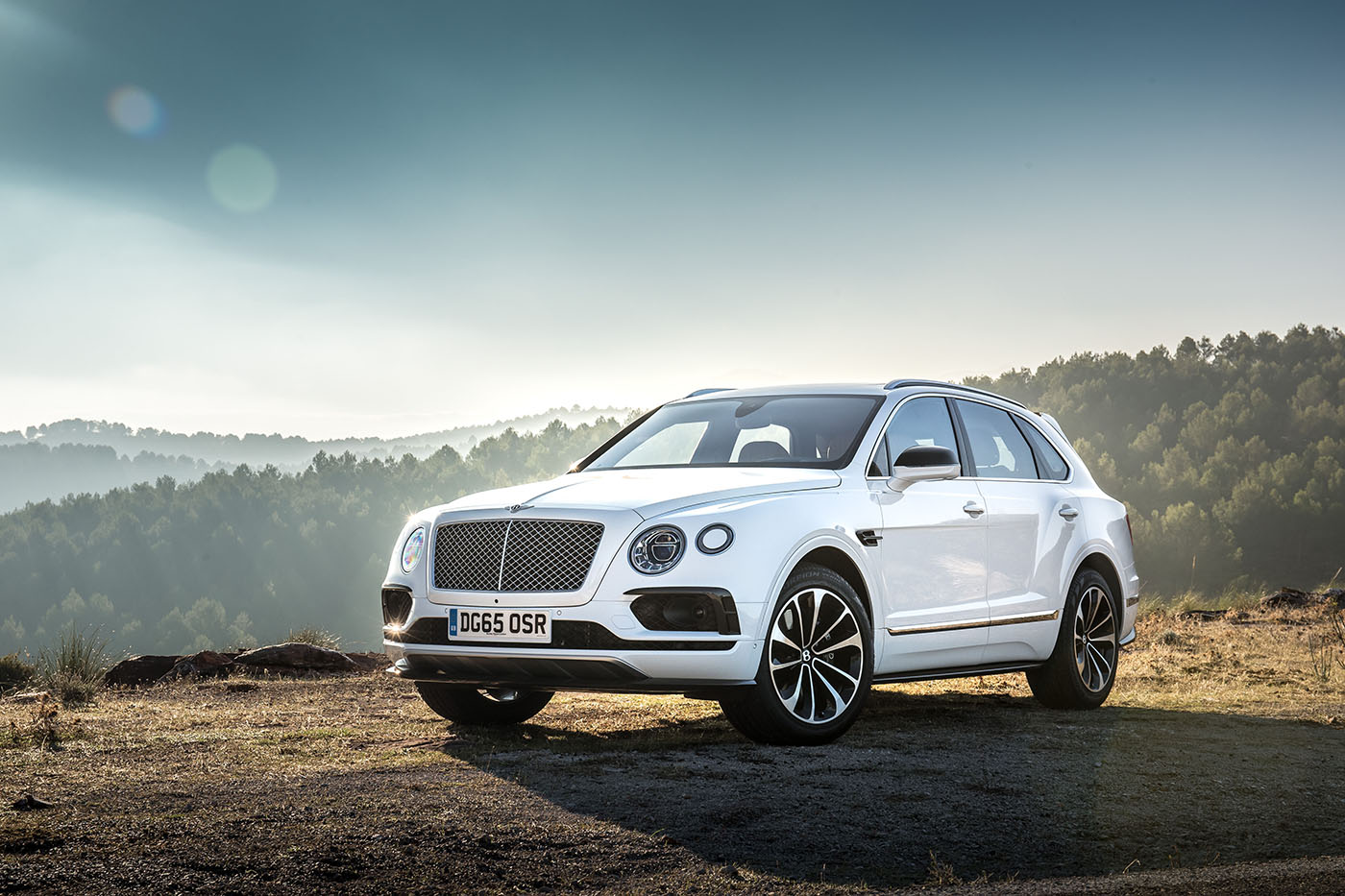 I don't know about you, but when I think of Bentley, I think of low slung, powerful coupes and sedans with long hoods that offer impossibly luxurious and ostentatious cabins. With the introduction of Bentayga, however, my world view will have to change. That's because surrounding an impossibly luxurious and ostentatious cabin is the tall, squat body of an SUV, one whose proportions seem so out of character with the Bentleys I know, that as well as Bentayga drives and as comfortable as it is, it somehow seems wrong.
That's not to say that Bentley shouldn't build an SUV. Apparently every car company must have one. The profit they deliver to the company's bottom line makes the decision to build this vehicle inarguable. No, Bentayga seems wrong in that it is built on the Audi Q7 platform, which dictates the length, width, height, front and rear overhang, windshield placement and rake that all seem so un-Bentley-like.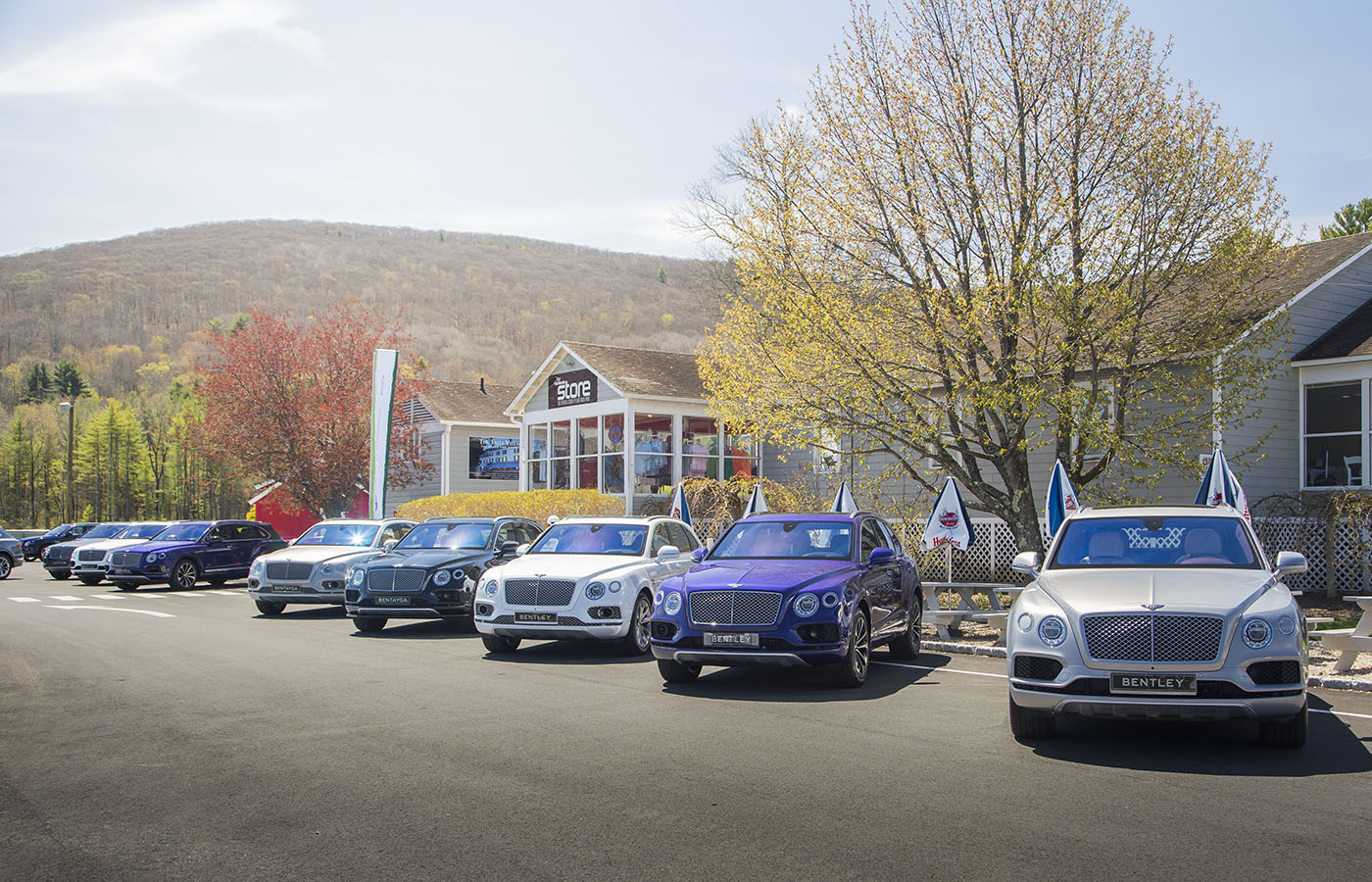 Yes, it has the familiar matrix grill. Yes, there are the brand's signature quad round headlamps. It also has the flared rear fenders you find on Continental. All the Bentley styling cues are there. But instead of integrating them into an original Bentley chassis with true Bentley proportions, they've pasted them onto an Audi.
Bentley tells us Bentayga is an all new SUV with new body panels and mechanical components, which is all true. But it can't escape the basic proportions of the VW Group's MLB platform which put the designers in a very tight box. A box they weren't – as far as I'm concerned – able to successfully work their way out of. The upshot is you have a very, and I want to emphasize, VERY good driving SUV in a not very good looking package. And, that is a shame.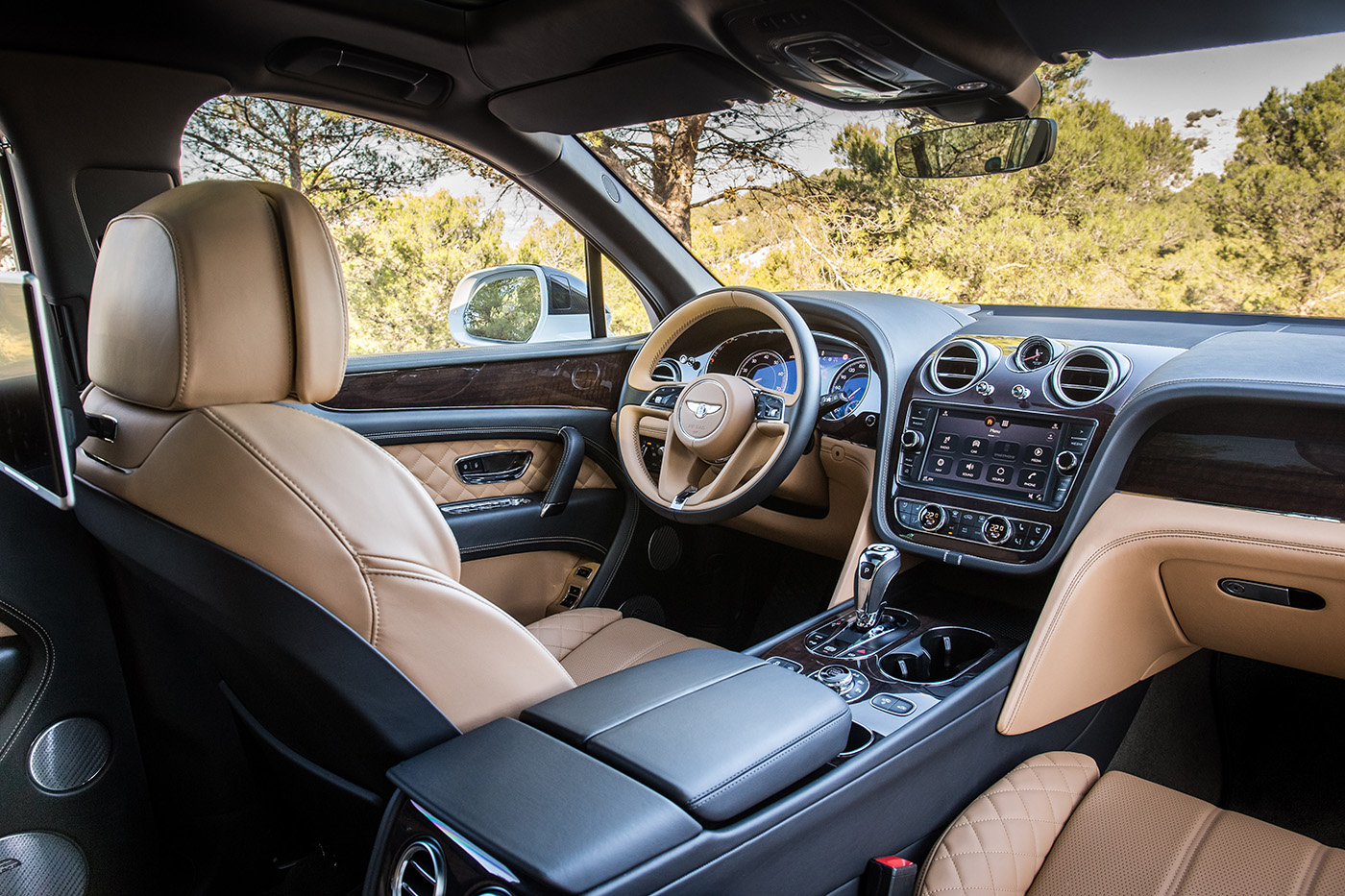 Apparently, however, looks count for little in this category because Bentley has already sold every Bentayga they will build for the next year even after upping the production from 3,000 to 5,500 units per year. That's a lot of very expensive SUVs, my friends.
Now let me go on the record as saying no one needs a $230,000 plus SUV. You can get a very nice Land Rover Sport SVR, Maserati Levante, or even a fully loaded Cadillac Escalade for less than half that money. They'll each do almost everything Bentayga does. They'll go anywhere and carry four or more of your best friends in a high degree of comfort and luxury. But none of them will ever be a Bentley. And that's the point.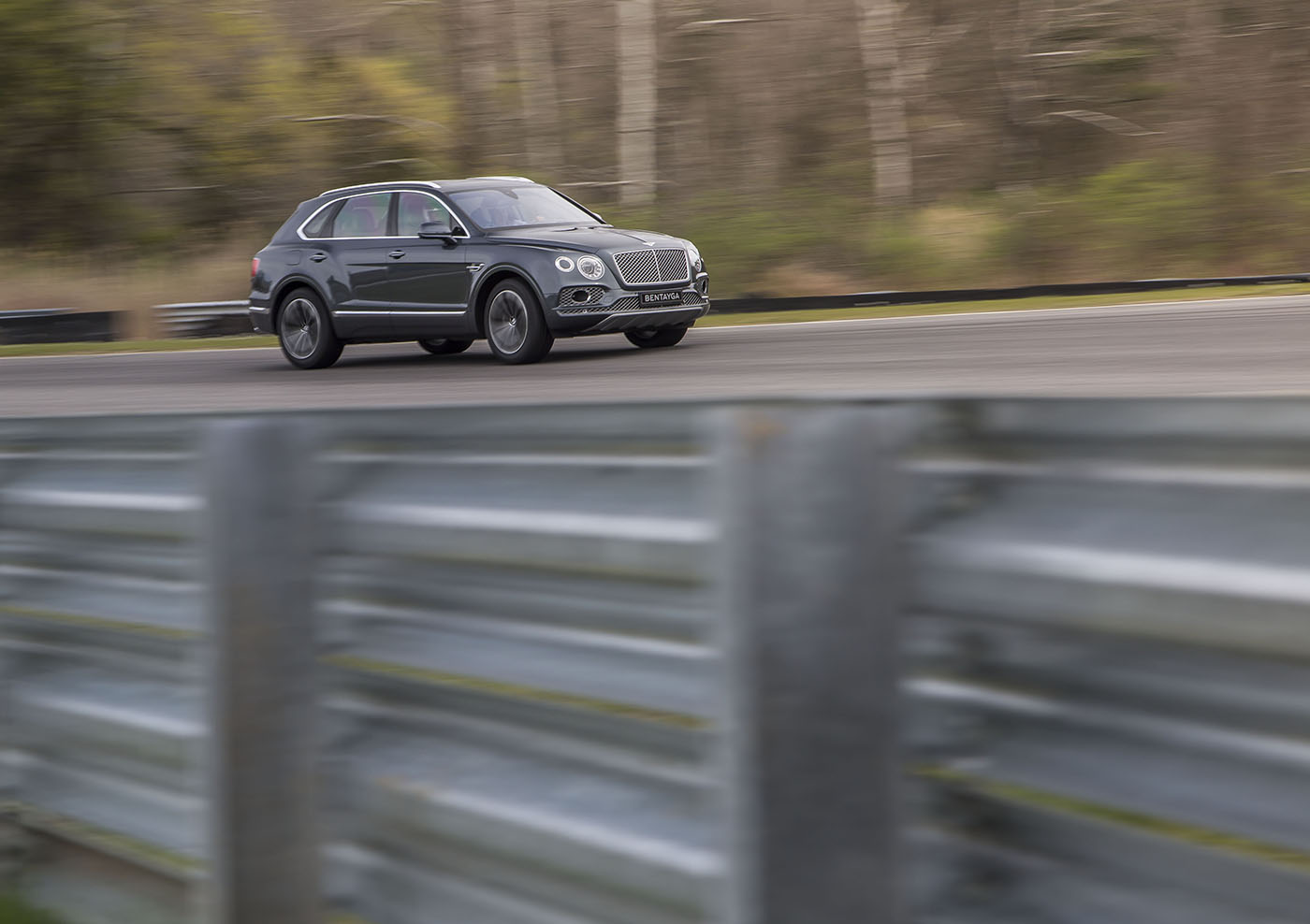 What you're paying for here is not utility. It's exclusivity. You're buying access to a club whose members' treat hundred dollar bills like the other 99.99% of us treat pennies. Is the Bentayga the most capable SUV ever as Bentley claims? Without a doubt. It was tested and conquered the hottest deserts, the coldest tundras, the muddiest bogs and the rockiest mountains. But that hardly matters because the closest most of these SUVs will come to off-roading here is a curb job on Rodeo Drive. And that's okay. Because no matter why you buy or how you use Bentayga, it will do everything you ask incredibly well and with the degree of comfort you come to expect from Bentley.
First of all, while Bentayga may share its platform with the Q7 make no mistake, this isn't an Audi. The suspension, the steering, the engine, as well as the interior design, fit and finish are pure Bentley.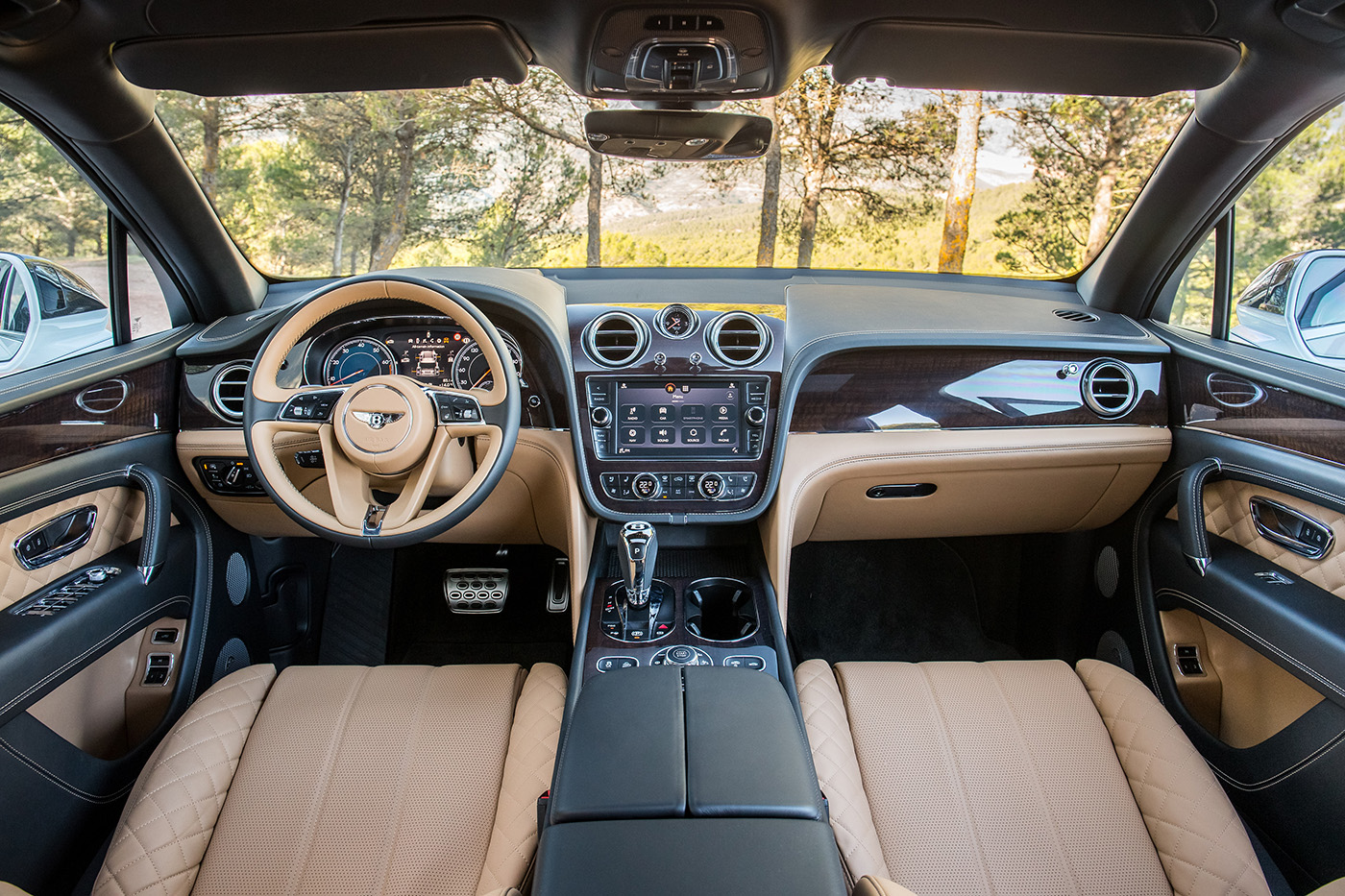 Let's start with the obvious. Open the door and you'll find Bentley's very best work. Thick, soft, laser-cut, and hand-stitched leathers covering the seats, dash, door panels and area surrounding the panoramic glass roof in quantities greater than you'll find at the Bondage Ball. Standard colors abound, and of course through Mulliner you can customize your Bentayga's interior in any color you please. There's the familiar diamond contrast stitching I've come to love in the Continental, Flying Spur and Mulsanne. The seats – all four of them luxurious captain's chairs if you so choose – are heated, cooled and massaging. Not the cheap air bladder massaging systems you'll find in lesser luxury cars, mind you. These provide a full Shiatsu Massage treatment on your back, thighs and shoulders so good your regular masseuse might have to look for a new line of work.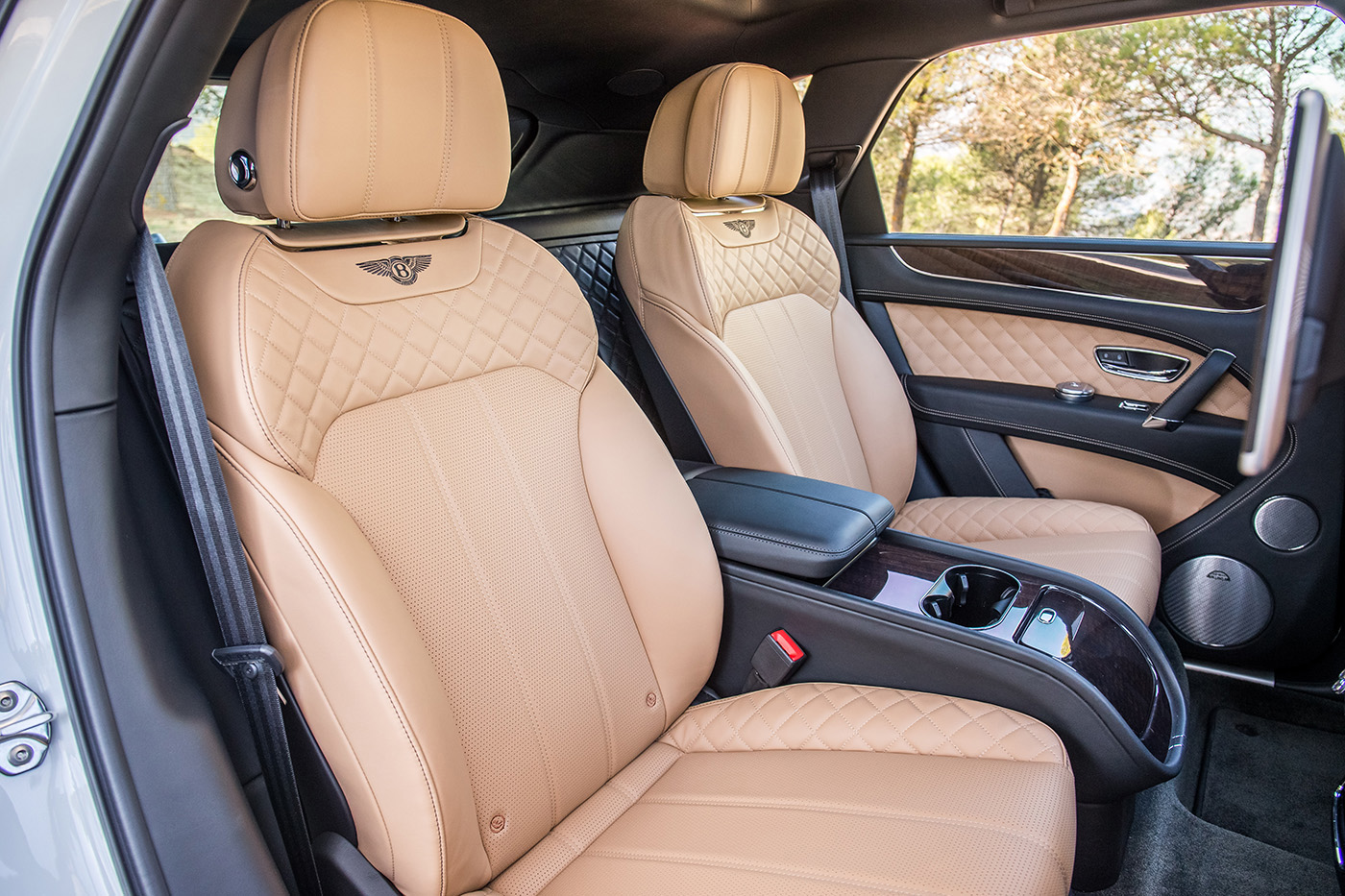 The Naim for Bentley audio system is quite honestly as good or better than any I've heard. With 1920 watts of power and a 21 channel amplifier, play it low and all the subtle details are there in a classical symphony or a jazz standard. Crank up your favorite classic rock and there's no crackle or distortion to impede your enjoyment. And no matter where you're sitting in the car, the 20 speakers, which include a 300W subwoofer, and a couple of super tweeters to extend high frequencies, sound as if they have been tuned just for you.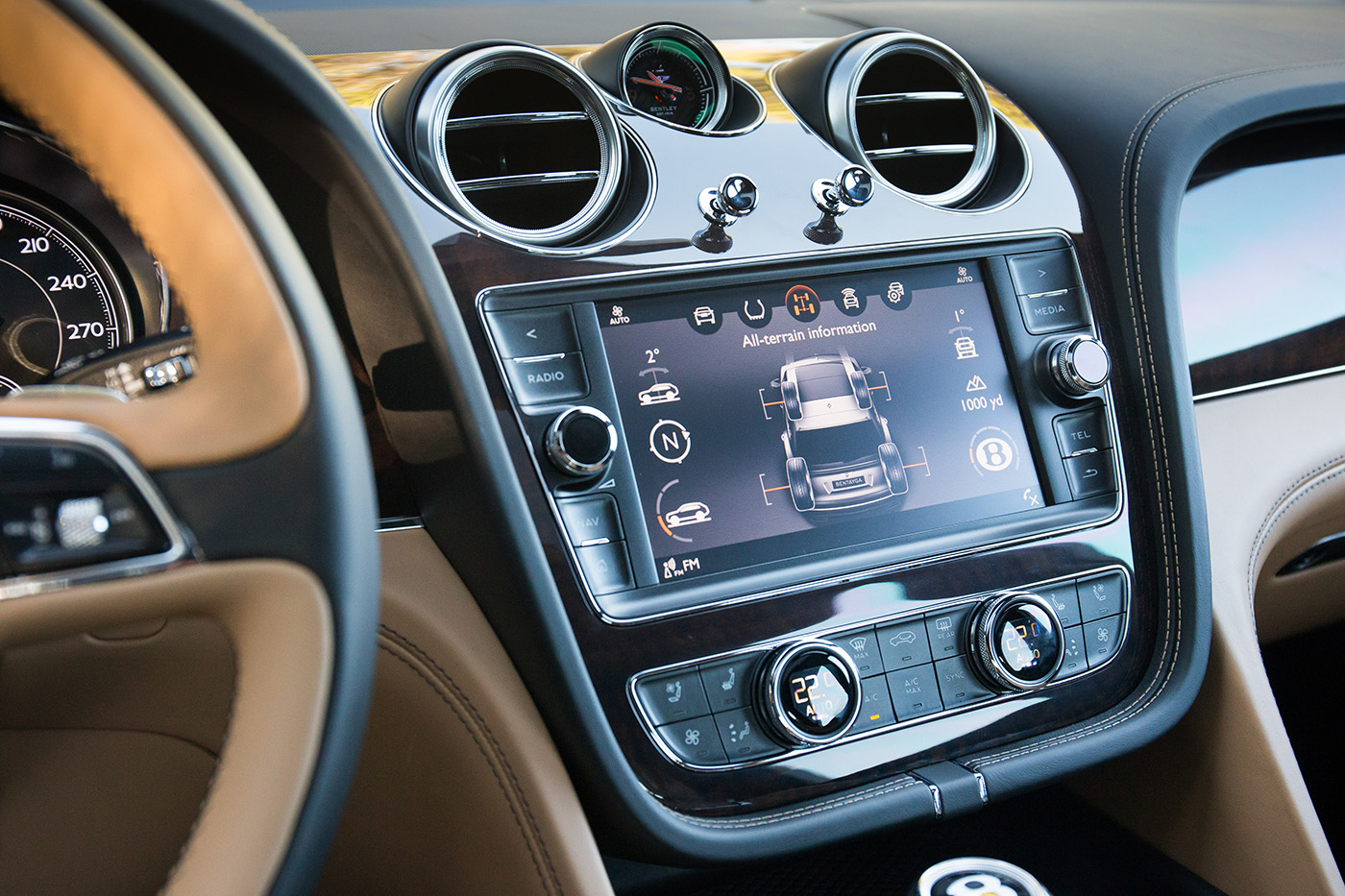 In back you can specify a bespoke picnic hamper system that includes a cooler for champagne, soda, other drinks and perishables, a dry well for non-perishables and a bin for custom made china, silver and crystal glassware. If you select that option you might just as well add the quilted leather picnic seat that extends from the rear when the tailgate is up. It's the perfect perch from which to enjoy a polo match or regatta.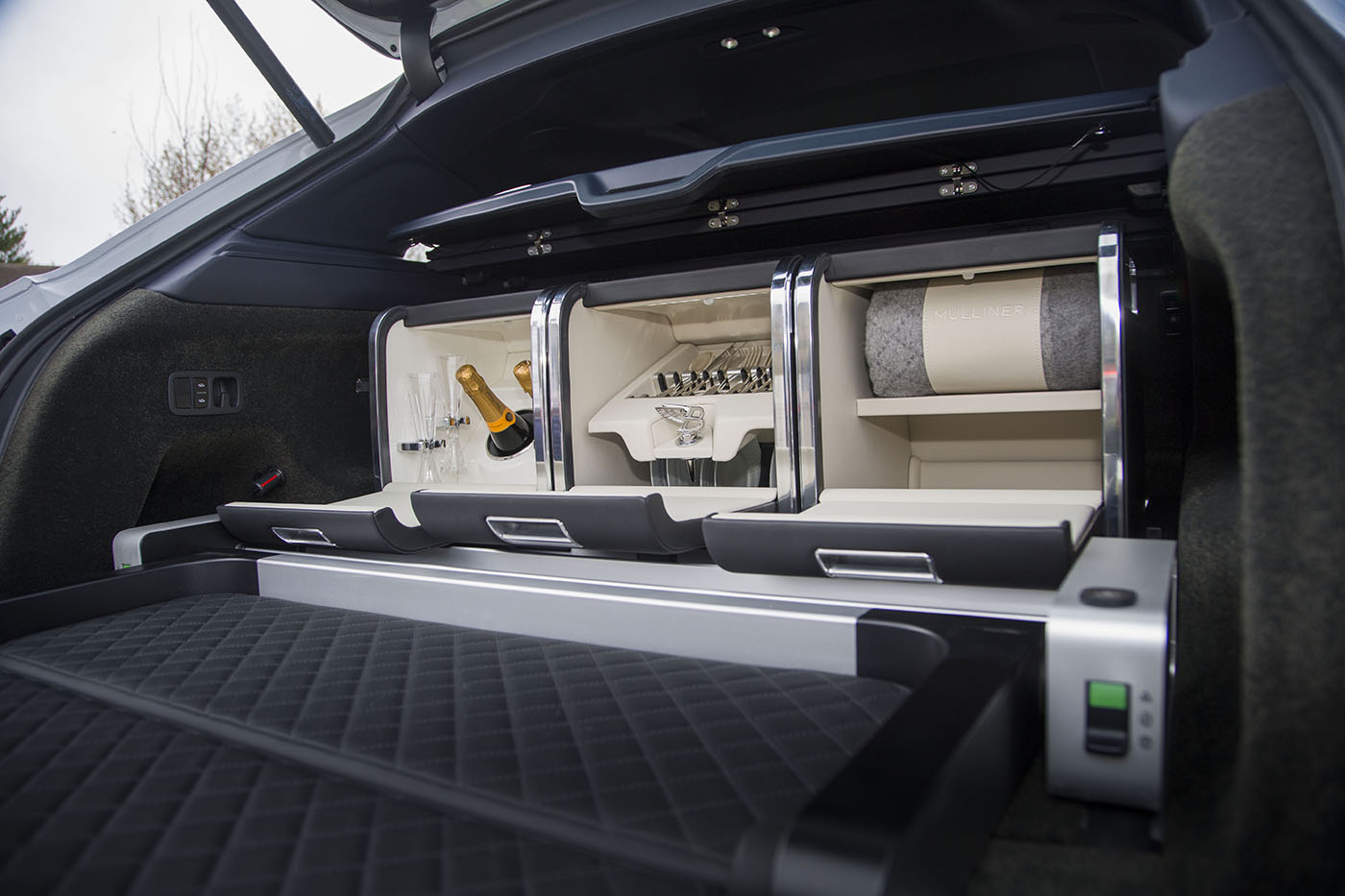 Frankly none of this is surprising. This is what we expect from Bentley, exquisite design and craftsmanship of everything that goes on the inside. Where Bentayga truly stands out though is in how it drives.
Under the hood is a twin turbocharged, 6.75 liter, W12 engine. And while the displacement and configuration are familiar, this is an all new engine. Designed from the ground up, it weighs 66 pounds less than the previous generation engine. The twin-scroll turbochargers have very little lag. The power comes on early with peak torque of 663 lb.-ft. available at just 1,350 rpm up to 4,500 rpm, and 600 peak horsepower on tap between 5,000 and 6,000 rpm. This means incredible acceleration for a vehicle this size. Bentley claims a 0-60 time of four seconds, but others including Motor Trend have clocked times as low as 3.6 seconds. That's Ferrari quick.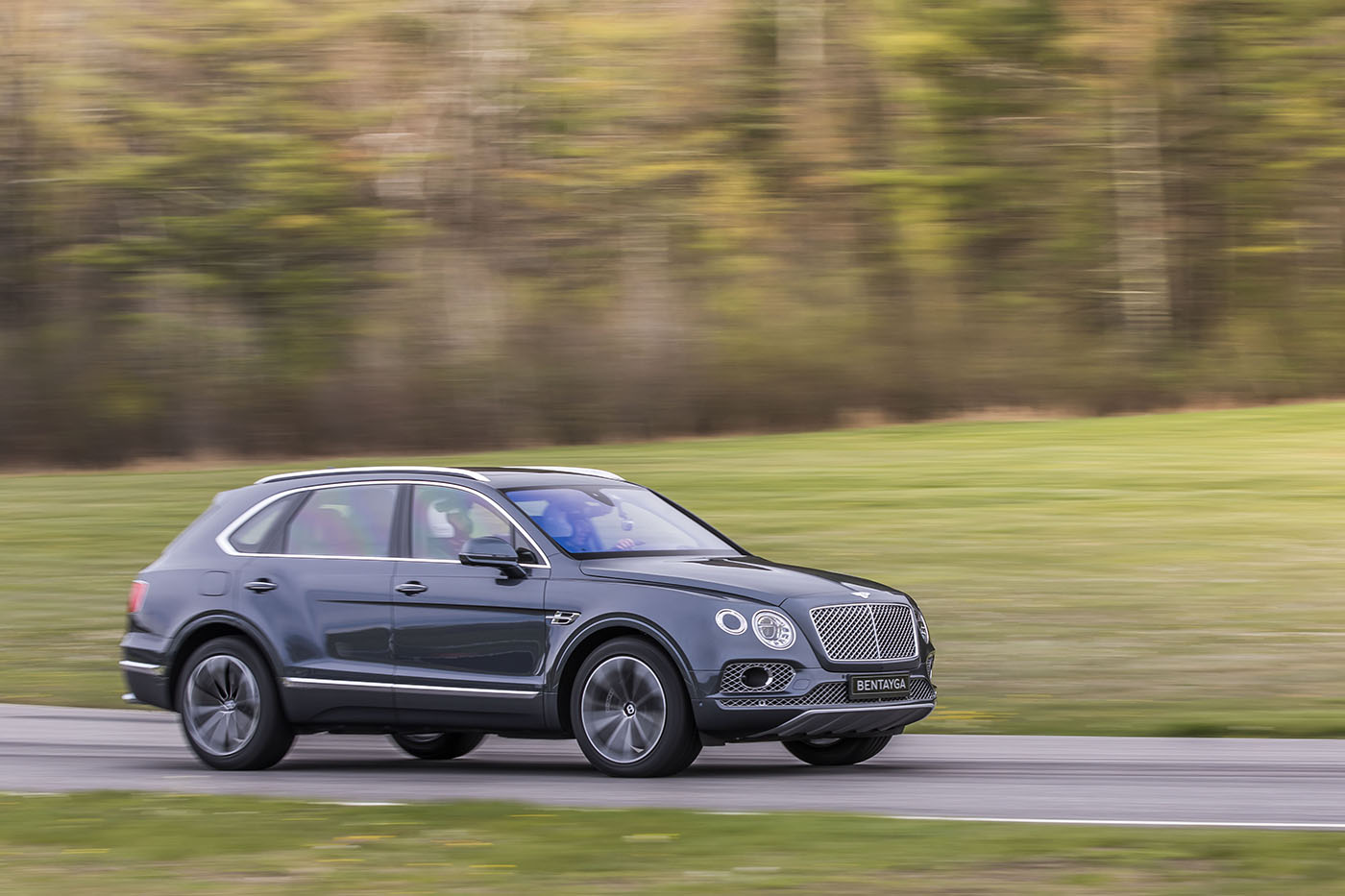 Thanks to some electromechanical trickeration, this new engine is also surprisingly efficient. Bentley employs cylinder deactivation when the car is cruising in gears three through eight and producing less than 300 lb.-ft. of torque. Under these conditions, half the engine shuts down, saving fuel and reducing emissions. It also features start/stop technology to reduce fuel usage at stoplights and has a built-in coast feature which opens the torque converter dropping the engine speed to idle when you lift off the gas at cruising speeds. All of this combines to create an engine that's 5% more powerful and 10% more efficient than the W12 unit it replaces.
With all its power, Bentayga is not just quick. It's also fast. The verified top speed is 187 miles per hour. And while the track I was driving on didn't have a straight long enough to achieve that speed, I can tell you that at the 126 miles per hour I saw on Lime Rock's short front straight, Bentayga is incredible sure footed, comfortable and surprisingly quiet. This is due to the system on the SUV that sets it apart from everything else on the road today, its suspension.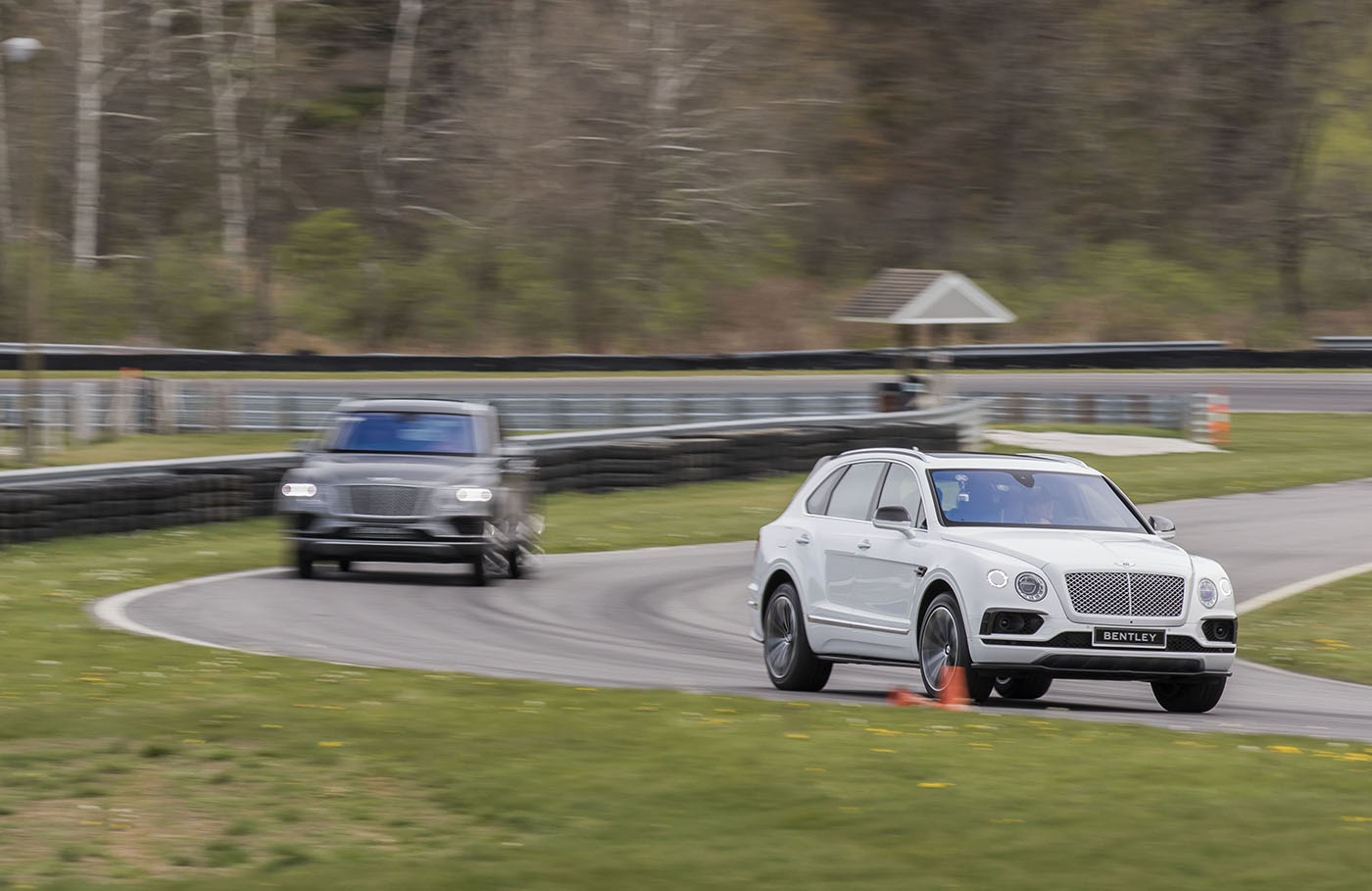 Okay, I'm going to be accused of burying the lede, but this is the real breakthrough in this vehicle. The folks from Crewe call it Bentley Dynamic Ride and what it does is nothing short of amazing. In addition to all the traditional selective drive technologies that adjust suspension settings, throttle mapping, steering feel and shift points, Bentley goes one step further here by adding electric active roll control to keep the top-heavy SUV from leaning through the corners. Using a 48 volt system, electric actuators instantaneously adjust the stiffness at each corner independently to provide a level ride no matter how hard you push it. On the track this meant I could toss Bentayga through the corners like a sports car weighing half its 5,379 pound curb weight. This same suspension when set to Comfort provided a ride over the rough Connecticut Roads that is Mulsanne smooth.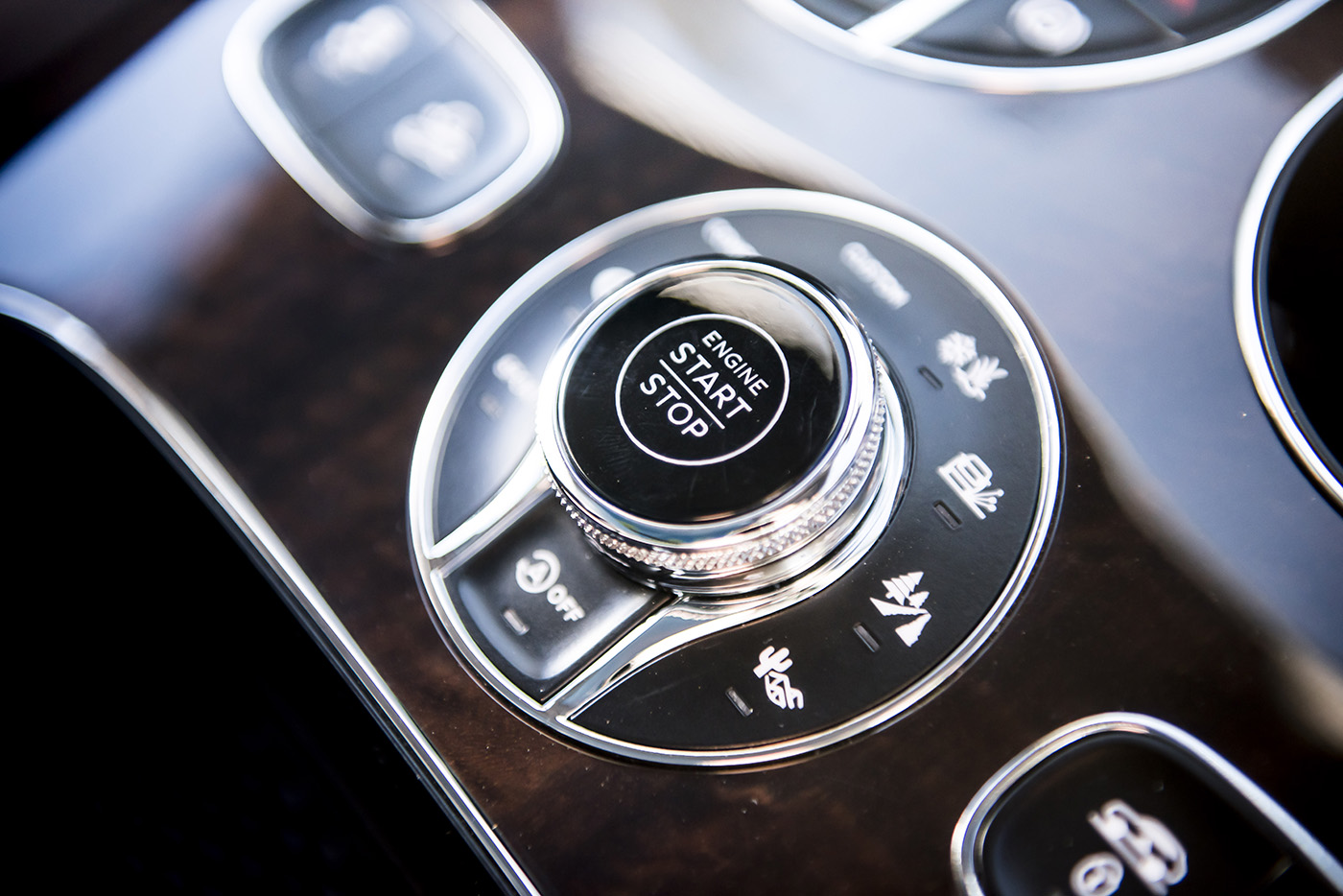 In addition to the four drive modes – Comfort, Sport, Bentley and Custom – Bentayga also provides adjustment for the traction control depending on the surface you encounter. There's Snow & Grass for slippery surfaces, Dirt & Gravel for loose surfaces, Mud & Trail for steep muddy grades and obstacles and Sand Dunes for when you enter the Dakar Rally or just want to cruise down to the beach. The ride height is adjustable, providing up to nine and a half inches of ground clearance which should get you over just about any fallen tree on your estate. Bentayga can be lowered to "Access Level" for easy entry and exit. And, just in case you plan on fording any streams, the car can wade into depths of nearly 20 inches without a problem.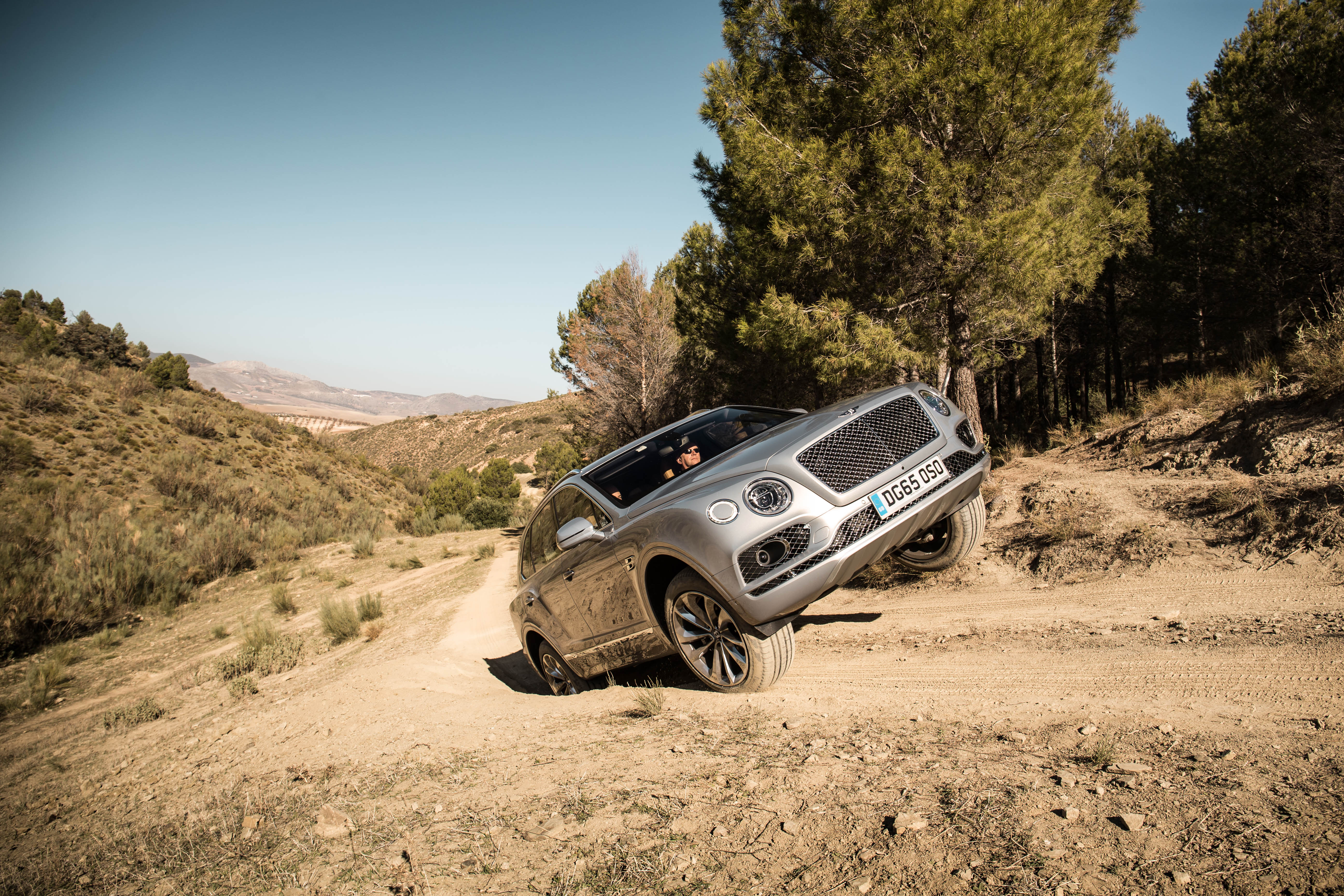 The upshot is this: right now Bentayga is far and away the most capable, most comfortable, most powerful vehicle on and off road. The technology in the drivetrain and suspension are light years ahead of anything else in the line. The good news is, all this technology will be finding its way into Continental, Flying Spur, Mulsanne, and the sexy EXP10 Speed 6 which will be the next car to come online for the brand. Even better news is that there's a lot more performance to be had from this engine. Based on a conversation I had over dinner with Bentley of America's President and CEO, Michael Winkler, I wouldn't be surprised to see a Speed version of Bentayga and other Bentley vehicles with the new engine that pushes 700 horsepower.
There's a lot of good in Bentley's lineup and it's only going to get better. Bentayga, in spite of its ungainly exterior, shows the future at the very top of the luxury market is very bright indeed.