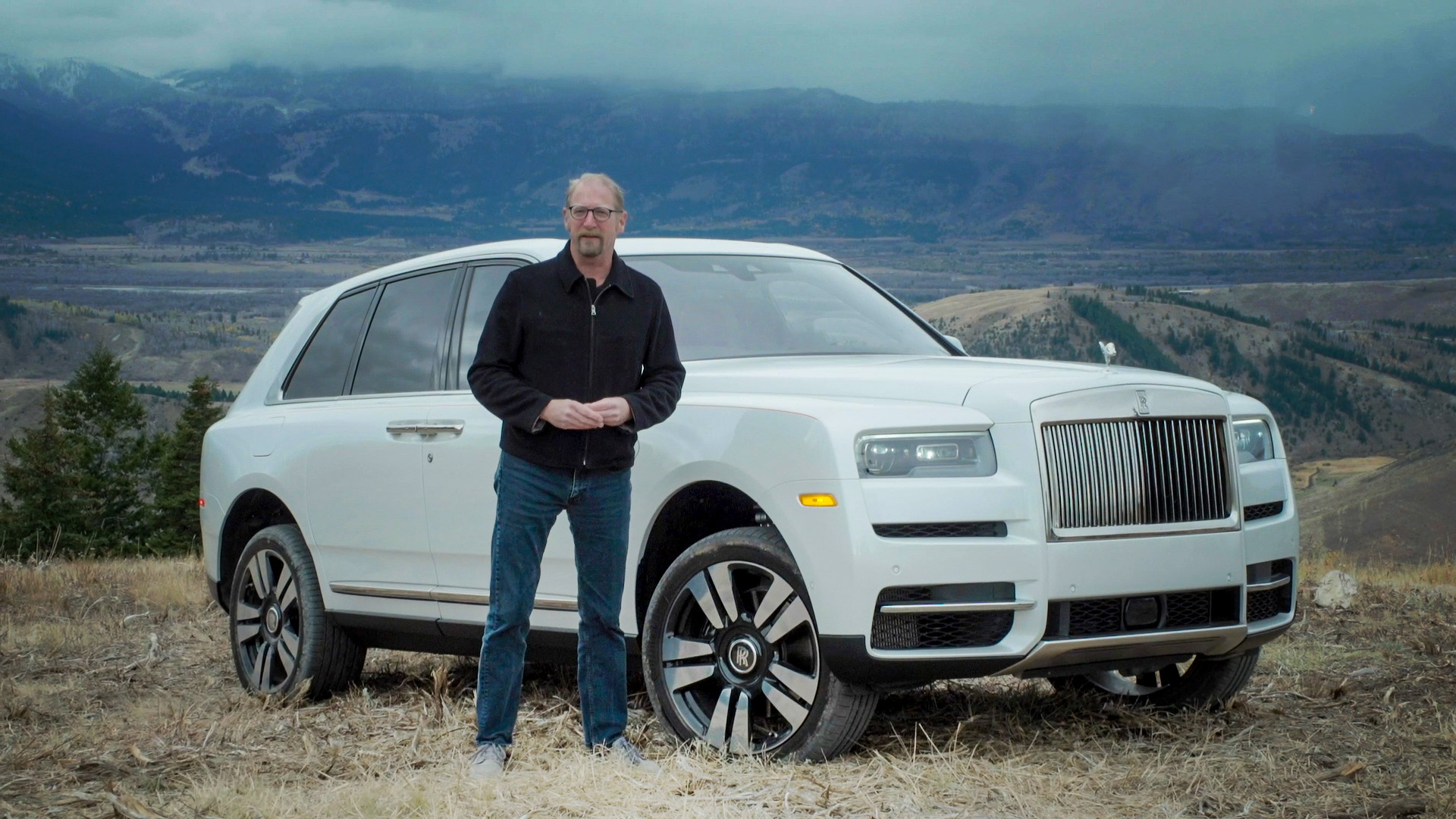 When people discover Rolls-Royce is producing an all-terrain SUV most ask, "Why would anyone drive a Rolls-Royce off-road?"
The answer is, they always have.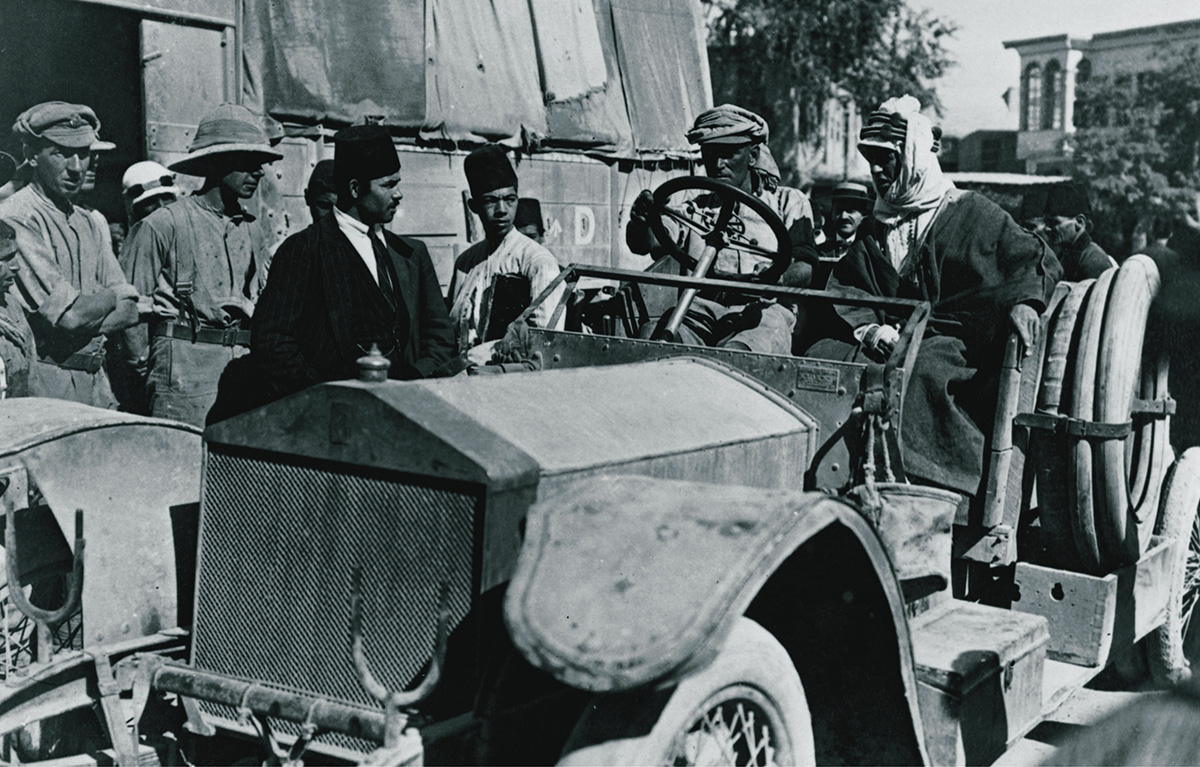 Early Rolls-Royce cars were the most capable and reliable of the era, thus they were used in the most extreme conditions. T.E. Lawrence – better known as Lawrence of Arabia – said his fleet of nine Rolls-Royce cars used during his desert campaign was "more valuable than Rubies." The Maharaja of Kota used a 1925 Phantom I to transport him on hunting trips through the wilds of India. An early Silver Ghost won the 1913 Alpine Trials, an event contested over 19 mountain passes in rain, snow, sun, and sleet.
It has been a while, however, since the company built a vehicle with the expectation it would navigate anything more challenging than a gravel drive leading to an English country manor. But with SUVs becoming more and more popular in all price segments, it seemed only a matter of time before Rolls-Royce would create one, especially given the increasing number of high dollar offerings from Bentley, Mercedes-Benz, Land Rover, Porsche, and BMW. So in 2015, when word came from Goodwood that an SUV was on the way, no one was particularly surprised. Though I, for one, was a little nervous.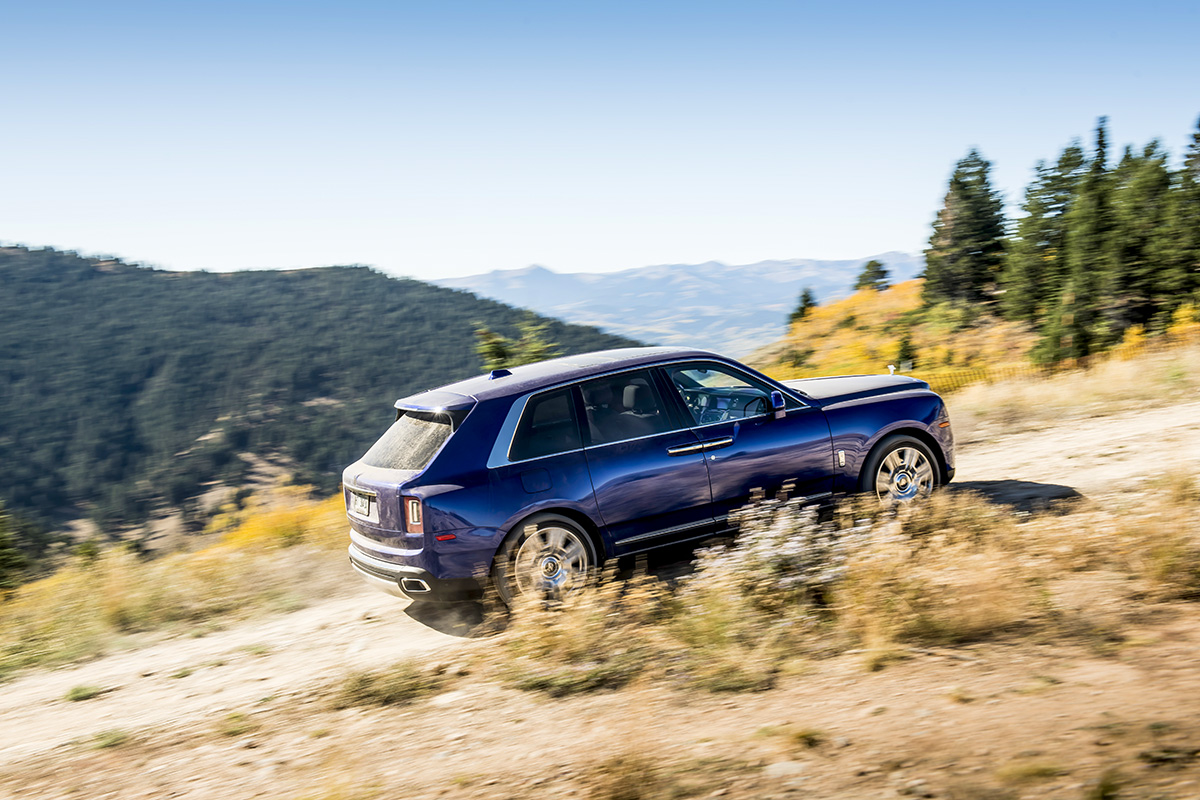 I was afraid, like many other enthusiasts, Rolls-Royce would follow Bentley's lead, which based their Bentayga heavily on the Audi Q7, using the same platform and many common components to create a vehicle that while capable, doesn't feel like a true Bentley. Would Rolls-Royce dip into the its corporate parent BMW's parts bin to cobble together a vehicle that was less than a true Rolls-Royce?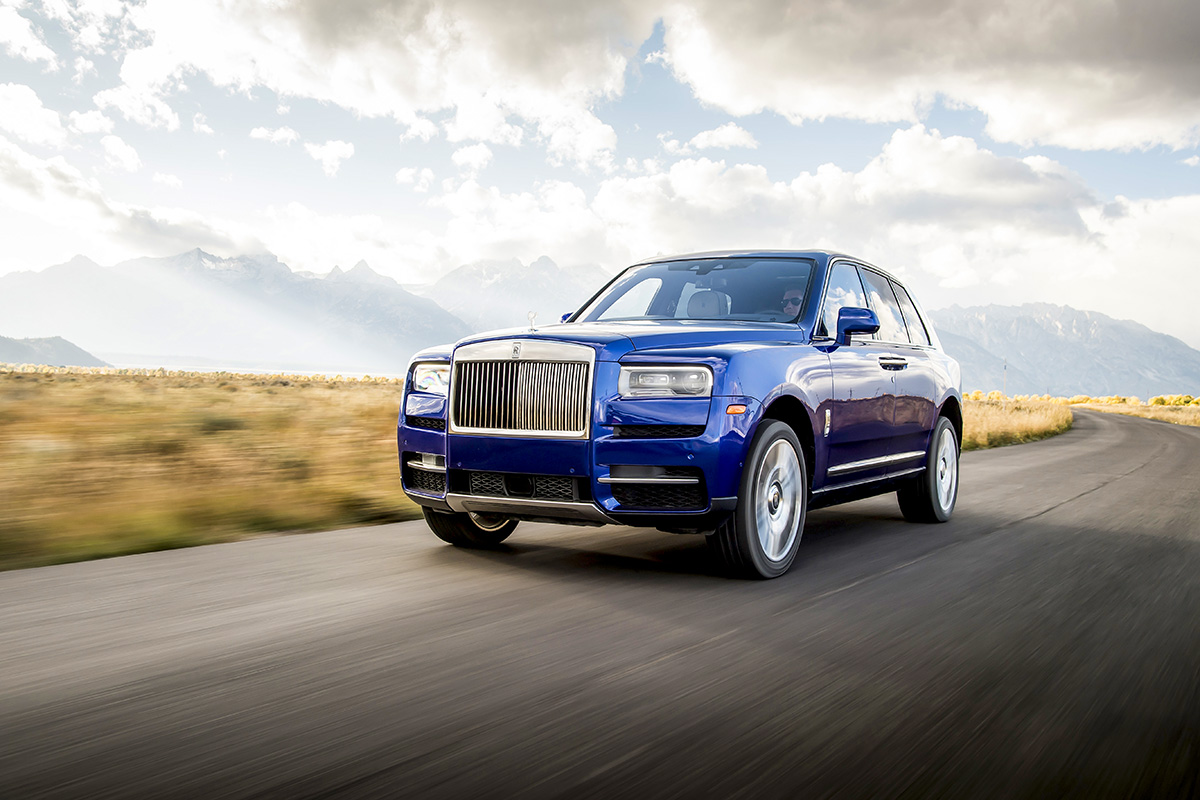 That's what I was headed to Jackson Hole to find out.
One thing I've learned in my dealings with the folks at Rolls-Royce is they are not prone to understatement. Bold, confident claims of supremacy are de rigueur for the world's most esteemed automotive brand and for more than two years they've been proclaiming Cullinan would be "The Rolls-Royce of SUVs." The other thing Rolls-Royce has never done since its rebirth under BMW is underdeliver. I'm not sure why I thought they might start now, but it only took a few miles on road and off to know I shouldn't have worried.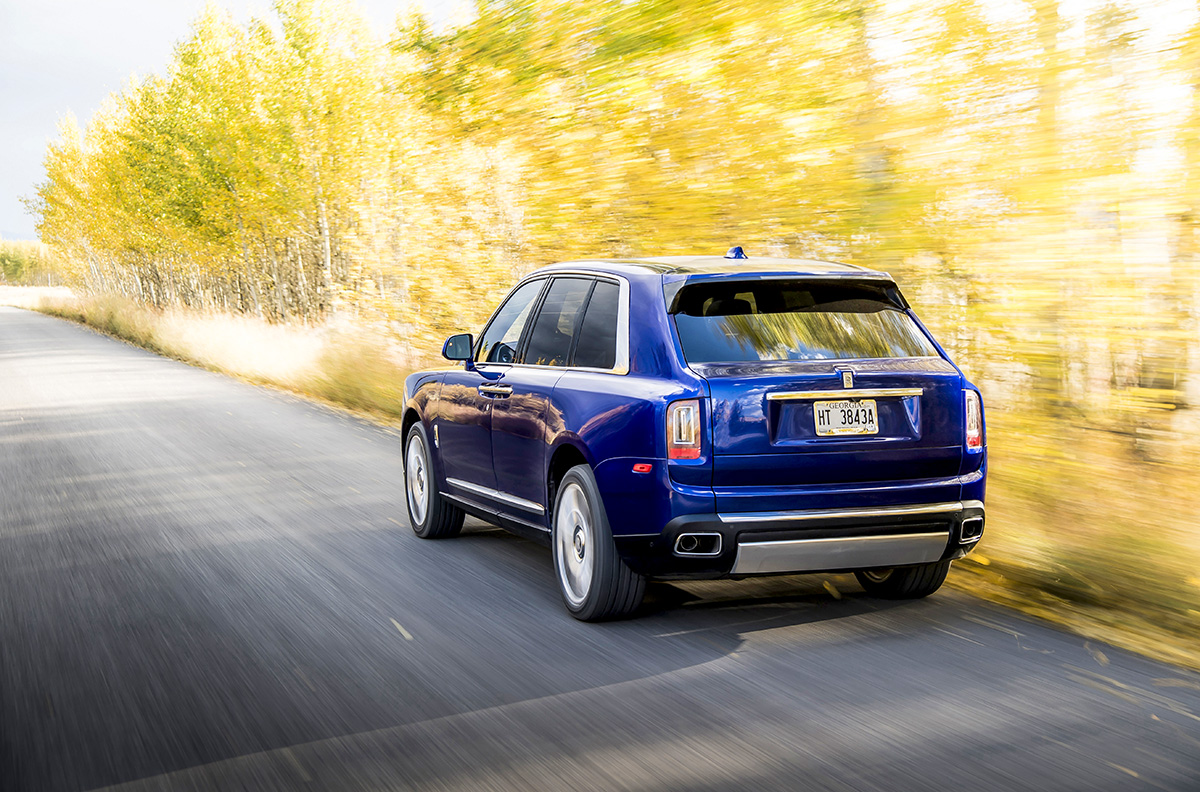 Cullinan is built on its own version of Rolls-Royce's "Architecture of Luxury" which debuted on Phantom VIII. This does not mean it shares the same platform. The Architecture of Luxury is a scalable concept that is uniquely applied to each vehicle. So the platform for Cullinan is not the same as the underpinnings for Phantom. Its 130-inch wheelbase is nine inches shorter than Phantom and its 210-inch overall length is almost 17 less than the brand's flagship sedan. Cullinan's platform was engineered specifically to handle the rigors of the go-anywhere mission of an SUV. Thus it is incredibly rigid providing a solid foundation for whatever the wheels need to accomplish, whether that's wafting to work on a six-lane LA freeway or bounding over boulders on the way to your remote mountain chalet.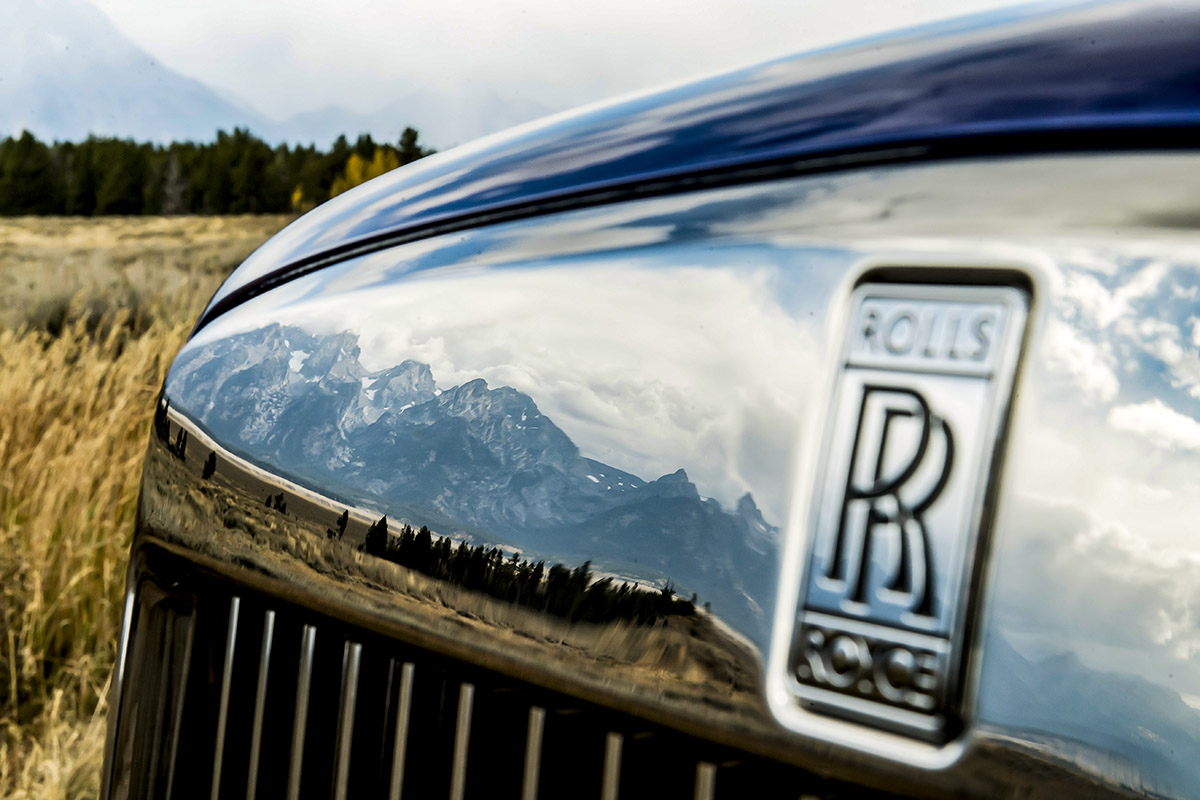 Cullinan's 22-inch wheels, shod with specially designed foam-insulated tires to reduce road noise, are independently sprung with a double-wishbone set up in front and a multi-link rear system with electronically-controlled shock absorbers and three sway bars, two up front and one in the rear. A second self-leveling air system uses drive settings and sensors to adapt to changing conditions and forces, preventing excessive bounce over rough terrain or body roll through sweeping corners on country roads. It also has four-wheel steering to help negotiate switchbacks on all the rocky, gravel trails every Cullinan may someday find itself on, or maybe it just makes it easier to park.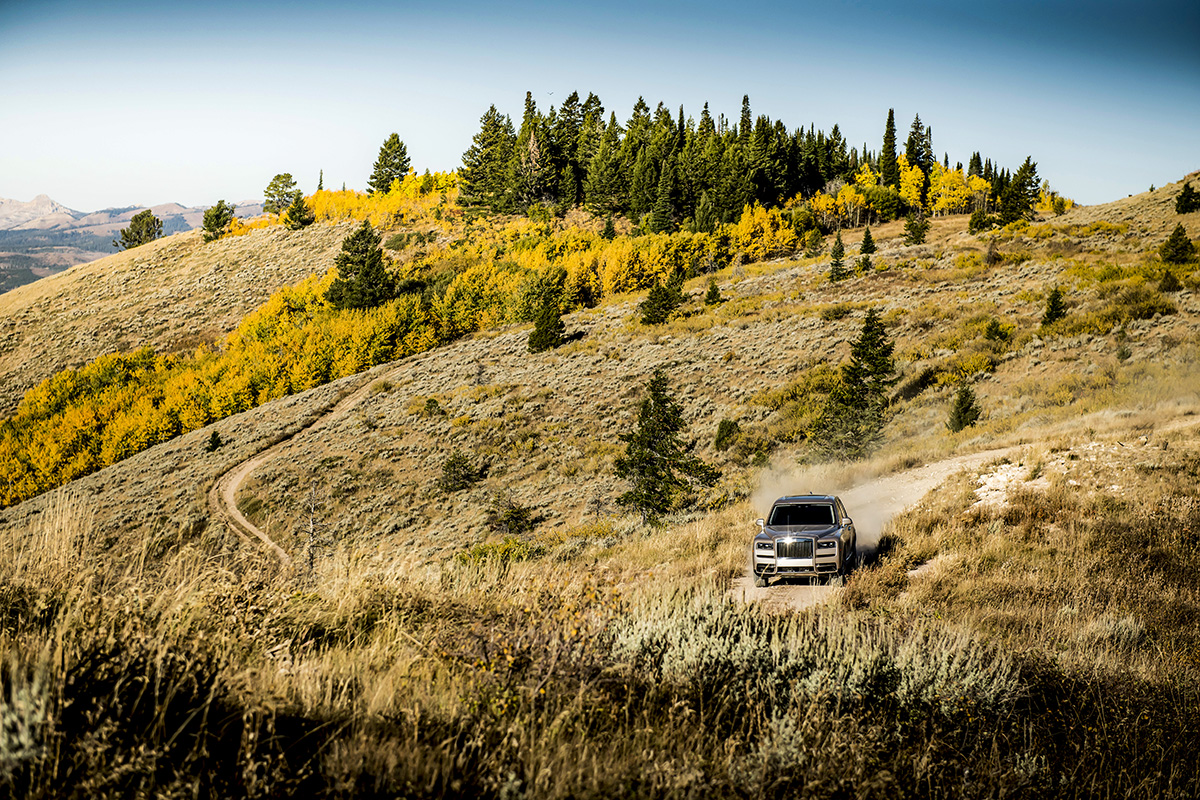 Let's be honest, as capable as Cullinan is, very few will be spending any time in the dirt and mud. Like most Jeeps, Range Rovers, and other SUVs, it will live on the pavement, serving as the family hauler shuttling the kids to school, soccer practice, and on play dates during the week. On weekends don't be surprised if you spot a Cullinan or two on the highways headed out of town to the ski cabin or lake house filled with families and all their gear. Rolls-Royce was very clear, the target for this vehicle is families. As Torsten Müller-Ötvös, CEO of Rolls-Royce told me, "We built Cullinan because our customers were asking for it. They are searching for more practicality in their lifestyle. They want to take family with them." These families just happen to be able to drop upwards of $400,000 on their daily driver.
The Rolls-Royce Cullinan is named after the largest gem-quality rough diamond ever mined. Weighing in at 3,106 carats it was named after the mine's owner, Thomas Cullinan. After being on display in Johannesburg, the Cullinan diamond was transported to London (in a plain box via regular post) where it was to be sold. After two years and no buyers, the Transvaal government purchased Cullinan for $750,000 and presented it to King Edward VII as a gift. Edward sent the raw diamond to Amsterdam where Joseph Asscher, the era's leading diamond cutter was charged with turning the raw diamond into a series of finished stones. It was reported that upon making the first cut – something that took weeks to plan – Asscher fainted due to the stress of the moment. Over the subsequent eight months Cullinan was divided into nine major diamonds and 96 minor stones. The two largest stones were returned to England where they were set in the Sovereign's Scepter with Cross and the Imperial Crown and are now kept in the Tower of London where they can be viewed along with all the other Crown Jewels by anyone who has a ticket.
Driving Cullinan (yes, like Wraith and Dawn, it is a Rolls-Royce that was designed to be driven) is as easy as you would expect, no matter where you're driving it. On road, the 563 horsepower twin-turbocharged V12 engine mated to an 8-speed, satellite-aided automatic transmission can accelerate from 0-60 in 5 seconds. It cruises silently over just about any road surface at highway speeds thanks to 300 pounds of sound insulation, double thick insulated glass, and the previously mentioned foam-lined tires. Steering is light, but direct. It's here where the vehicle's prodigious mass works to its advantage. 6,069 pounds moving at 65 miles per hour creates a lot of inertia which means it goes where you point it and only moves off-line when you tell it to. The combination of all those pounds and a sophisticated suspension deliver Rolls-Royce famous "magic carpet ride," steamrolling bumps and other pavement imperfections into non-existence.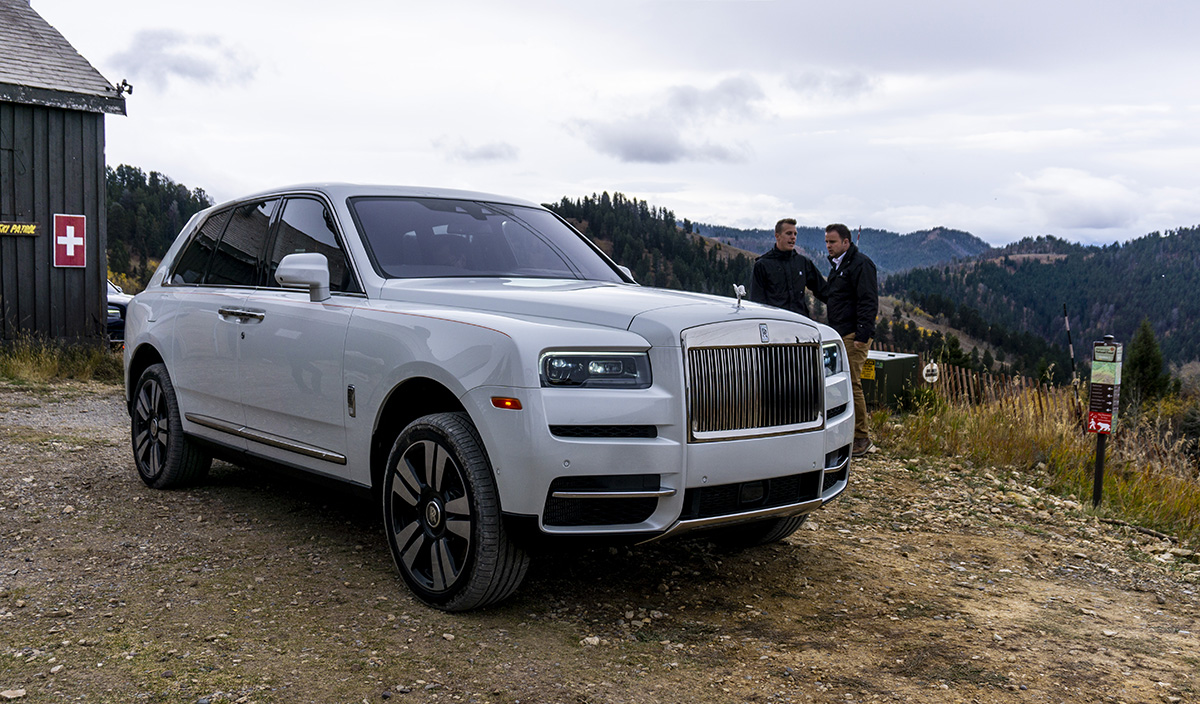 Turn off the paved surfaces and Cullinan continues to impress. The engine generates massive amounts of torque at low RPMs which means with its grippy tires and advanced four-wheel drive system, it can slog through and over just about anything in its path. Hit what Rolls-Royce refers to as the "Everywhere Button" – it's labeled "OFF ROAD" – and everything from steering to the suspension, transfer case, transmission, and throttle mapping are optimized for adventure.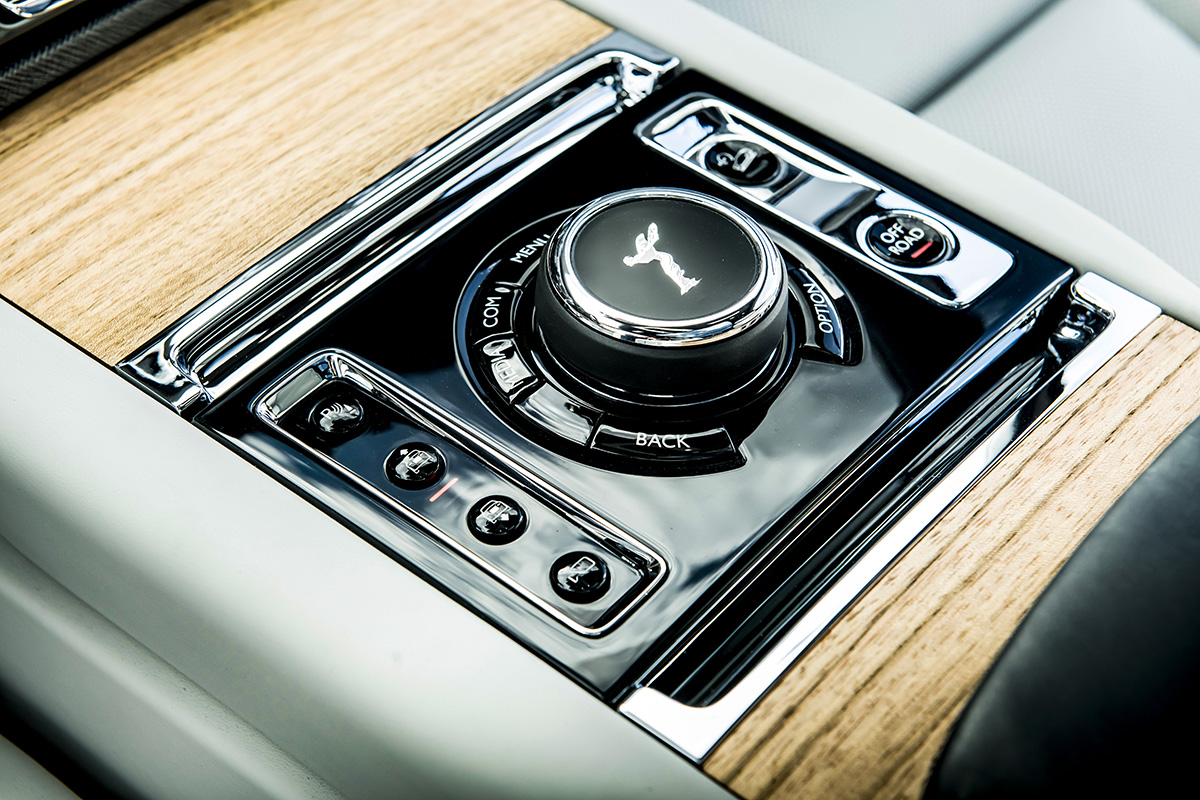 You can go further by selecting specific surface modes including mud, snow, rocks, or wet grass to optimize performance for the environment. When I got behind the wheel and pointed Cullinan on the trail that climbed Snow King Mountain, I kept it in standard off-road mode which was plenty for the gnarly fire road I was ready to climb. The road, while rutted and rock strewn, was gorgeous but not particularly intimidating. Truth be told, in the dry conditions I encountered I could just as easily reached the summit in an all-wheel drive Honda CR-V or Toyota RAV4. I just wouldn't have done so as luxuriously. Just like on road, the rocks and ruts seem to melt away under Cullinan's approach. The experience is one of calm isolation, where the outside remains outside and the interior remains a sanctuary.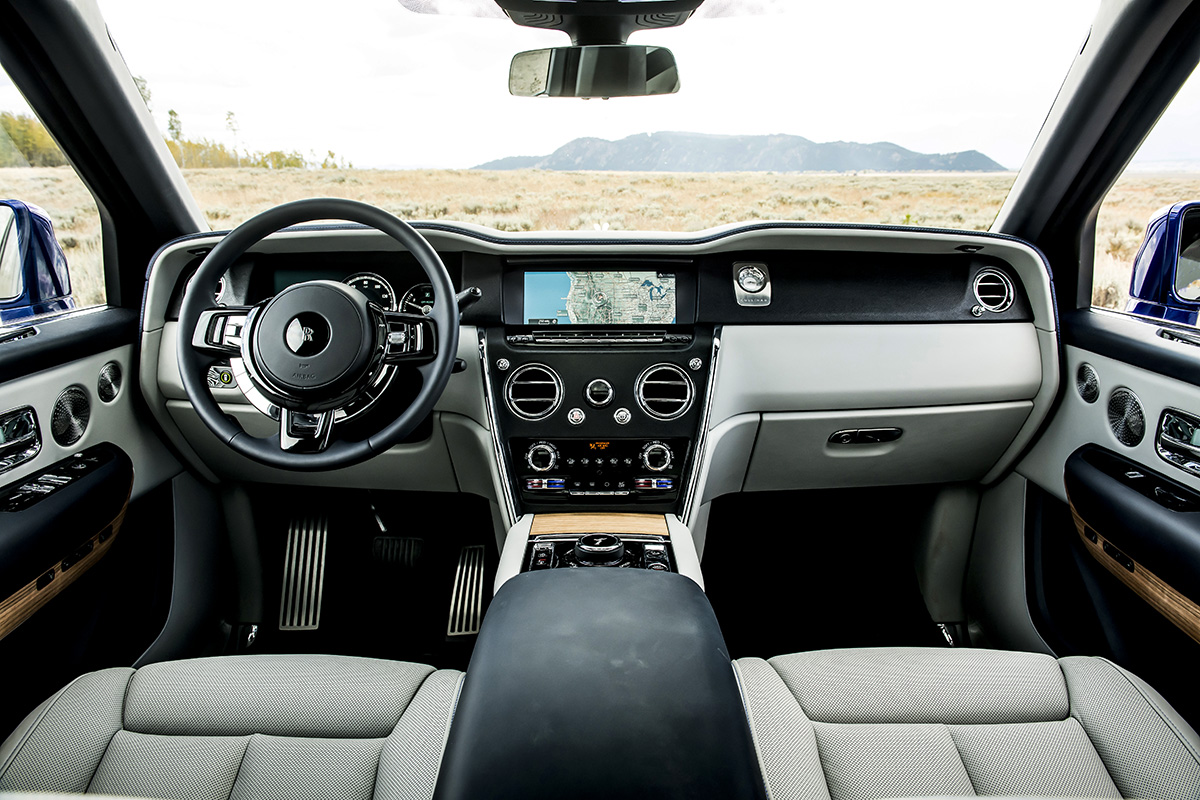 And what a sanctuary. Cullinan is 100% Rolls-Royce with all the hand-crafted goodness I've experienced in every other Rolls I've driven. I know I've said it all before in reviews of Phantom, Wraith, Ghost, and Dawn, but it can't be repeated often enough. The materials, the craftsmanship, the details, the thoughtfulness are what separate Cullinan from every other SUV on the road. Everything you touch from the leather wrapped steering wheel, to the stainless vent knobs and the infotainment controller exude quality. The weight, the movement, the materials all feel just right. That goes for every button and switch, they operate with the proper weight and movement. It's not what Cullinan has in terms of features – heated and ventilated massaging seats, head up display, panoramic sunroof, navigation, 360º surround view cameras, night vision, leather seats, armrests, door panels, and headliner – it's how those features are executed. Everything is elevated to another level. The frustrating part for me as a writer is words don't do it justice. You have to experience the a sophisticated simplicity to truly understand what separates Cullinan from the crowd of ordinary luxury SUVs that lives a hundred thousand dollars or more below it.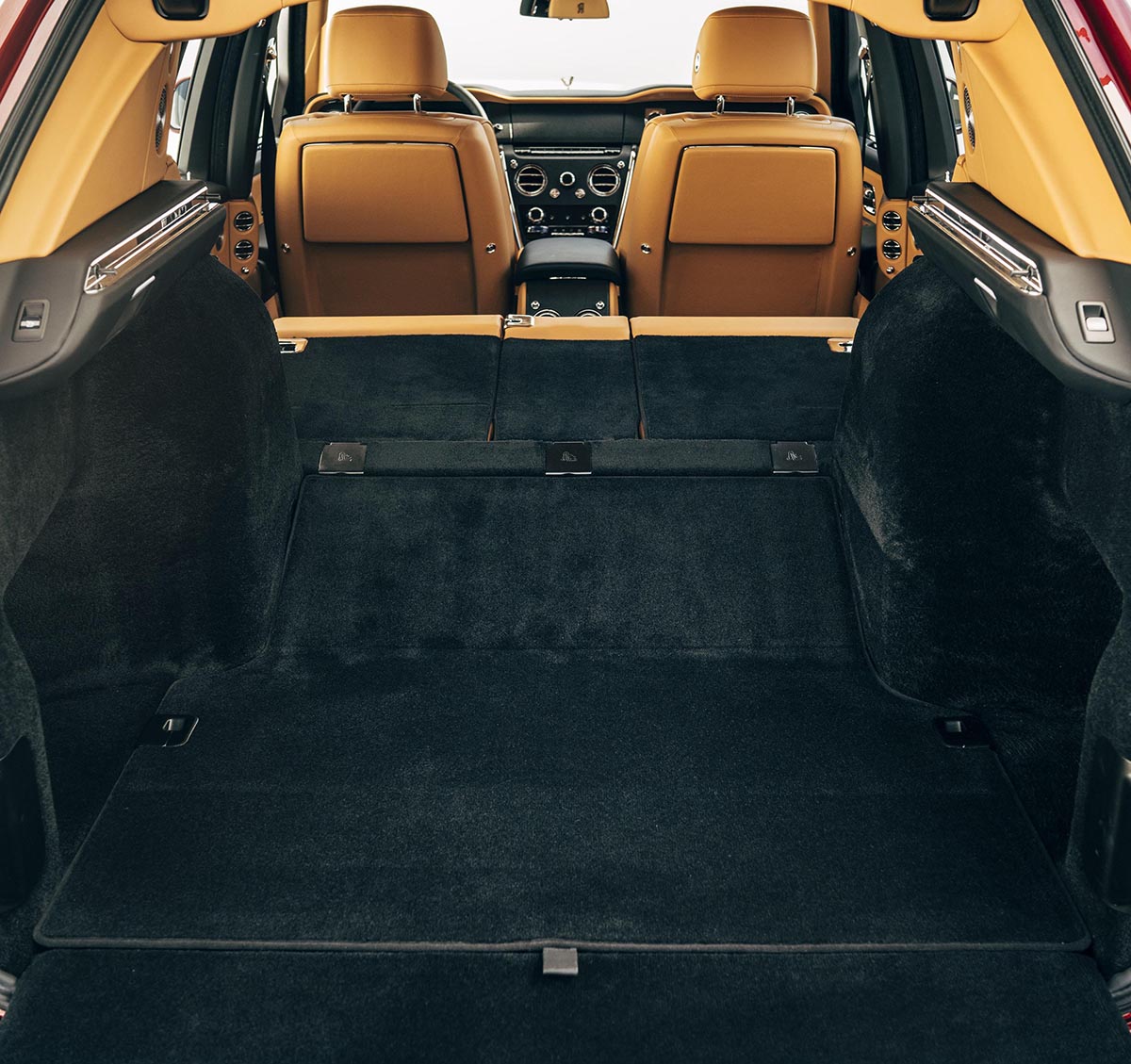 When you talk about attention to detail three examples stood out to me. The first is the doors (and not that the rear doors open backwards, all Rolls-Royce vehicles have coach doors). It's the fact that the lower part of the doors wrap under Cullinan's rocker panels. This means that if you happen to have driven through mud and dirt, it won't get on your pant legs as you exit the vehicle. The dirt stays on the outside of the door and not stuck to the sill as it is in most cars. The second is the rear luggage compartment. In the 5-passenger version of Cullinan with a split folding rear seat, compartment floor is a few inches lower than the height of the seats when folded. This keeps boxes and other cargo from sliding forward under braking. Cool. Even cooler, however, is if you want a continuously level floor, you just press a button and a ramp in the rear deck rises slightly to connect the two surfaces so you can slide longer items in easily.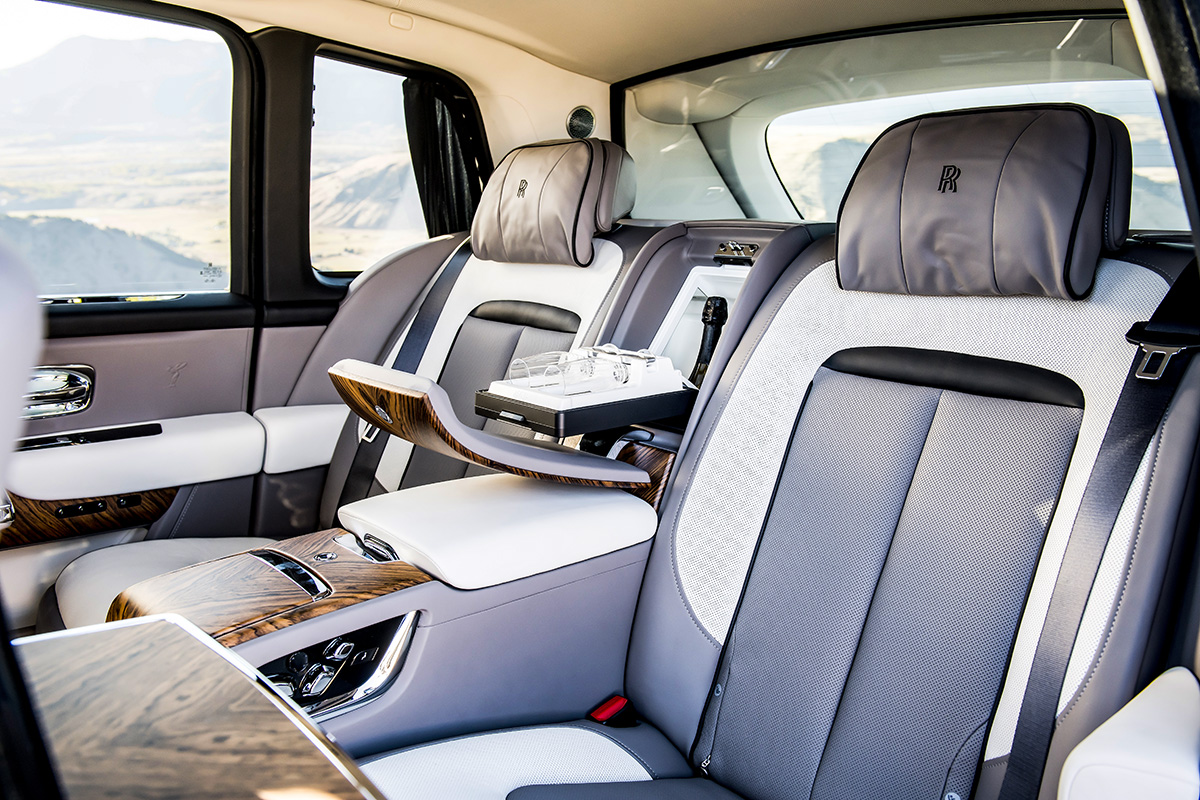 The third is an utterly simple but thoroughly thoughtful improvement to the SUV. In the four-passenger configuration the passenger compartment is isolated from the luggage compartment by a glass partition. It's one of those forehead-slap innovations that are so obvious when you see them, you wonder why no one's done it before. Clearly because no other brand thinks more deeply about the passenger experience than Rolls-Royce.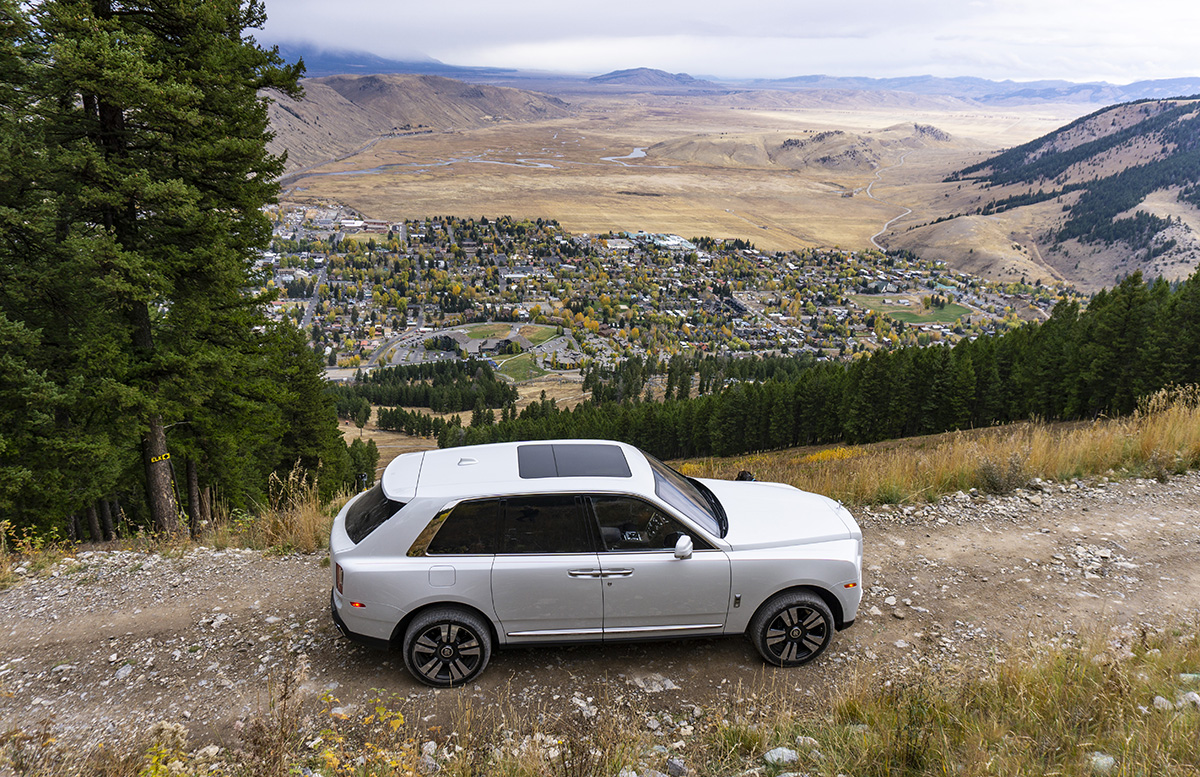 Cullinan is a Rolls-Royce that is both like and unlike every Rolls-Royce that has come before. It is ridiculously luxurious. It is impressively quiet. It is appropriately ostentatious (it does cost a minimum of $325,000 after all). And yet, it is meant for families, for mom or dad to drive on everyday missions. It opens Rolls-Royce up to new customers and takes it into new territories. Some have questioned whether these are places Rolls-Royce belongs. When you're Rolls-Royce, however, you can go any place you damn well please, even to the top of Snow King Mountain in Jackson Hole, Wyoming.
2019 Rolls-Royce Cullinan
Four-door, four or five passenger ultra-luxury SUV
Base price: $325,000
Price as tested: approximately $400,000
Engine: 6.75-liter twin-turbocharged V12
Transmission: 8-speed automatic with GPS enhanced shifting
Power: 563 horsepower @5,000 RPM
Torque: 627 lb.-ft. @1,600 RPM
Curb weight: 6,069 pounds
0-60 MPH: 5 seconds
Top speed: 155 MPH electronically limited
EPA MPG: 11 city/22 highway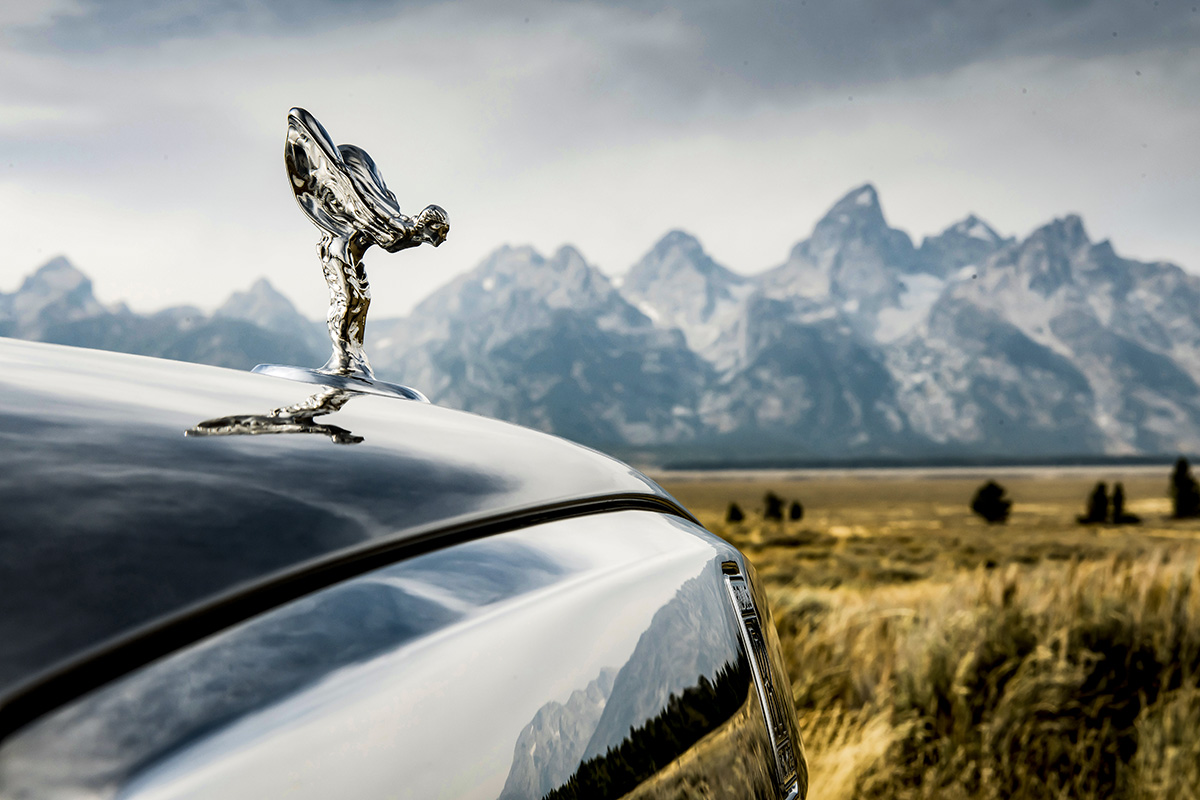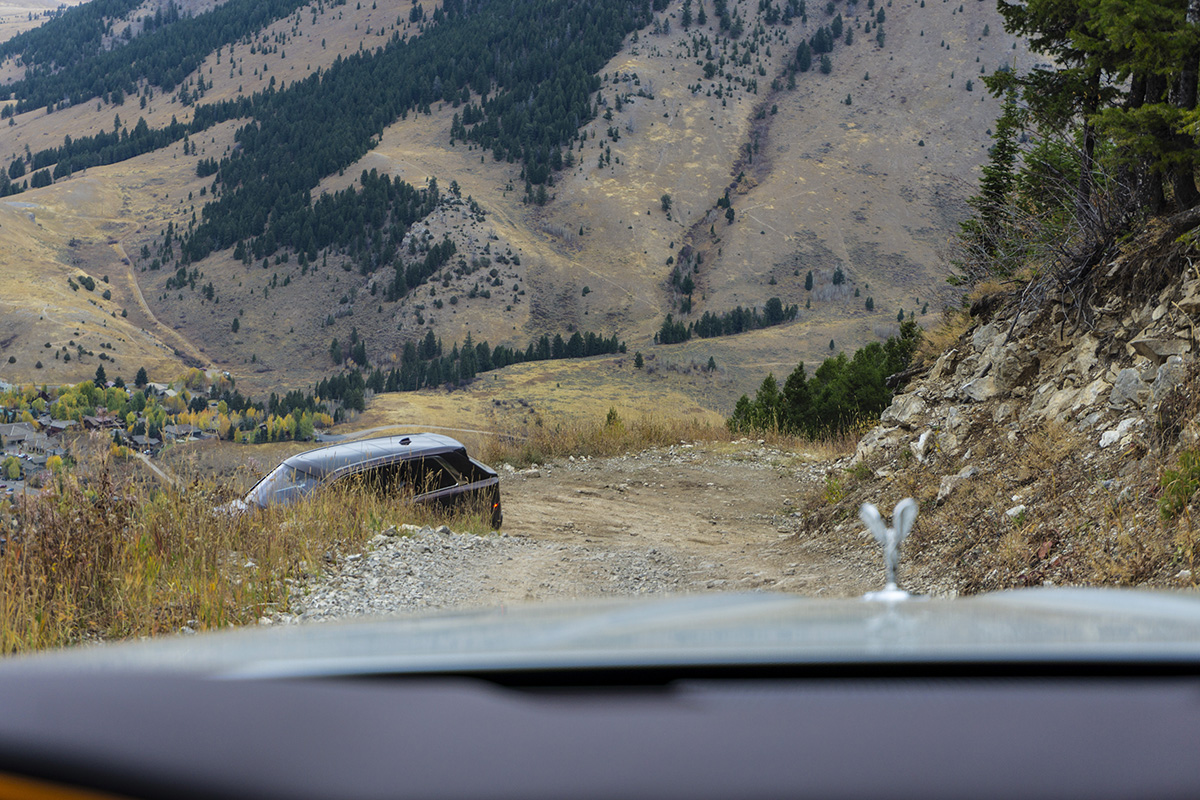 While Rolls-Royce paid for travel and provided the vehicle for this evaluation, the opinions contained are 100% our own.