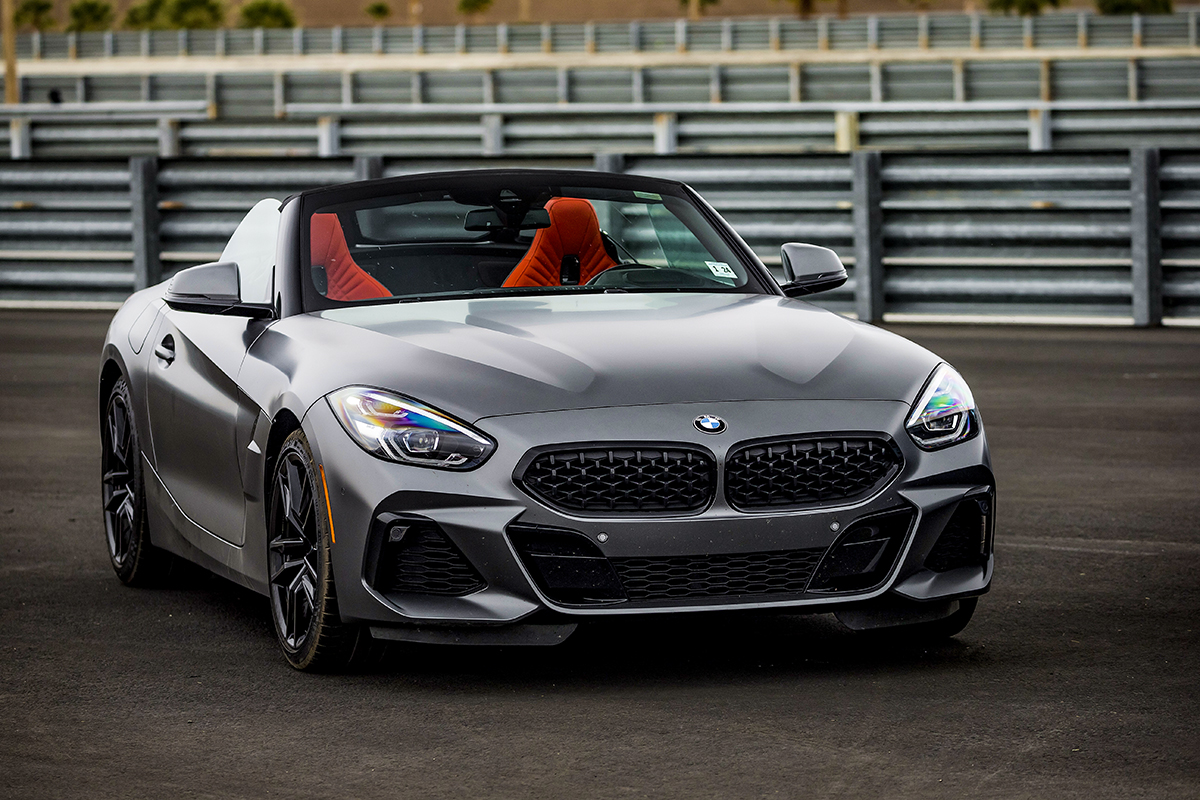 It seems that BMW, like every other automobile manufacturer today, is an SUV company, selling Xs 1 through 7 at an astonishing clip for astronomical profits. I don't blame them. That's what people want and they have shareholders to answer to. That doesn't mean I can't fondly remember the cars that lent credence to BMW's long-running ad theme, "The Ultimate Driving Machine" like 1936 328 Roadster, the sleek and sultry 507, and other convertibles including the first five generations of the Z.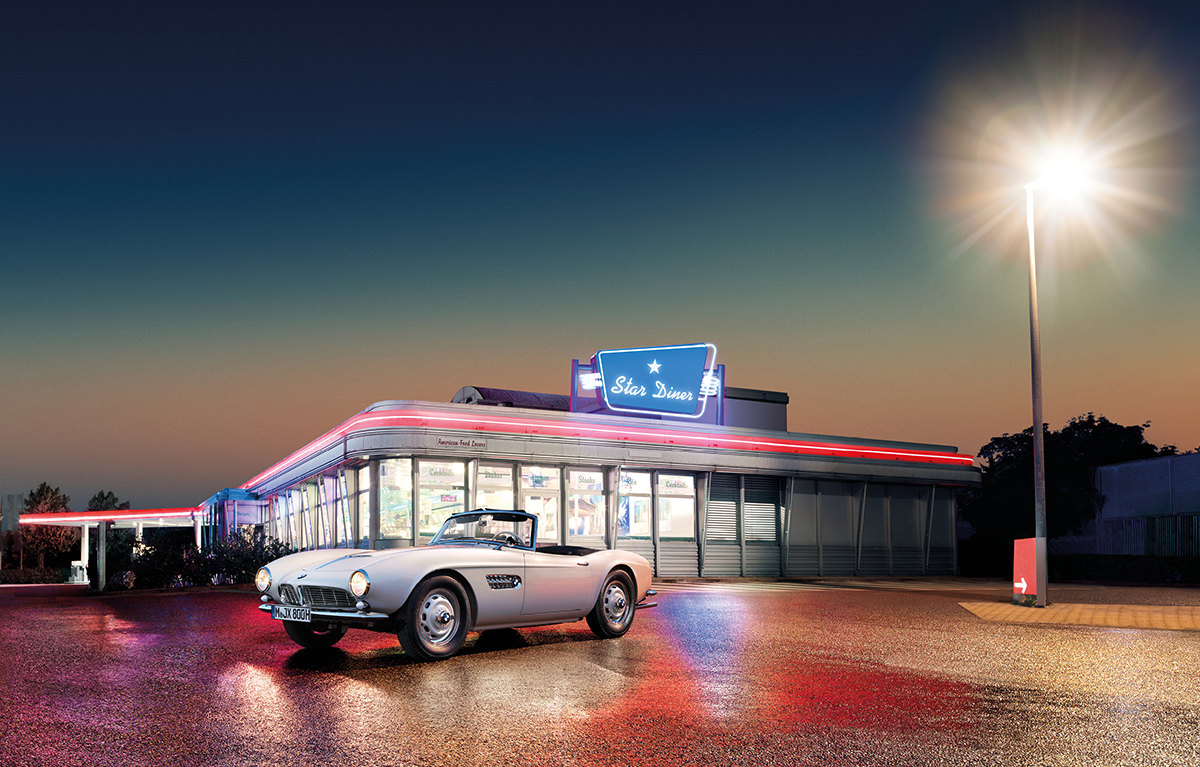 Oh sure, the X4 M40i, X6 M, and other performance crossovers handle exceptionally. Better than any high-bodied vehicle has a right to, honestly, but it's not the same as driving a low-slung performance coupe, sedan, or roadster. That's why I am happy BMW has reintroduced the Z4 Roadster after a two-year hiatus to remind of us the fact that they actually do make cars you can drive just for the fun of it.
The 2019 Z4 sDrive 30i is over three inches longer, almost three inches wider, and slightly taller than the previous generation Z4. I think it looks 100% better. The lines are cleaner and more purposeful. The front end echoes the classic BMW with well proportioned horizontal kidney grills and leans into modernity with nicely integrated LED headlamps. Move to the side and the character line draws your eye from the front fenders to the subtle flip of its tail. The low bonnet covers BMW's familiar 2.0L TwinPower turbo four that is tuned to make a satisfying 255 horsepower when you spin the tach between 5,000 and 6,500 RPM. It doesn't quite make the hair stand up on the back of your neck or make your palms sweat with anticipation, but it's enough to move the 3,500 pound two-seater from 0-60 in 5 seconds. A 369 horsepower, 3.0-liter inline 6 will be available soon and that should dilate your pupils when you press the loud pedal. The only transmission available is an 8-speed automatic with paddle shifters which is, of course, flawlessly matched, its close ratios keeping things interesting as you move from gear to gear.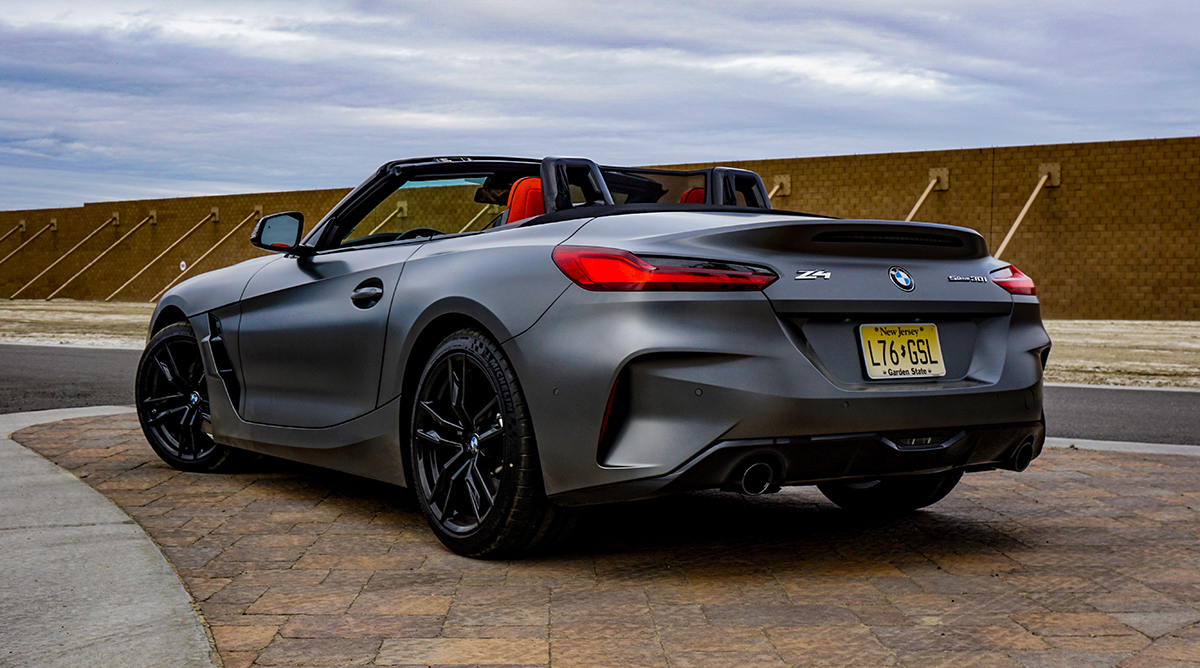 I, like just about everyone else who has driven this car however, bemoan the lack of a third pedal and a six-speed manual gearbox. Alas, that's not to be. The economics of low-volume, special-interest vehicles mean there's no money in the budget for the additional engineering, manufacturing, and testing costs it takes to cut a hole in the floor for a clutch pedal. That's almost hard to believe considering the starting price of a Z4 is over $50,000 when you include the mandatory destination charge, and most will sell in the mid $60K range. I know that overall take rates on manual transmissions are about as low as Congress's approval rating, but other cars like this – Porsche Boxster, Jaguar F-Type, Chevy Corvette – do a solid business in manuals.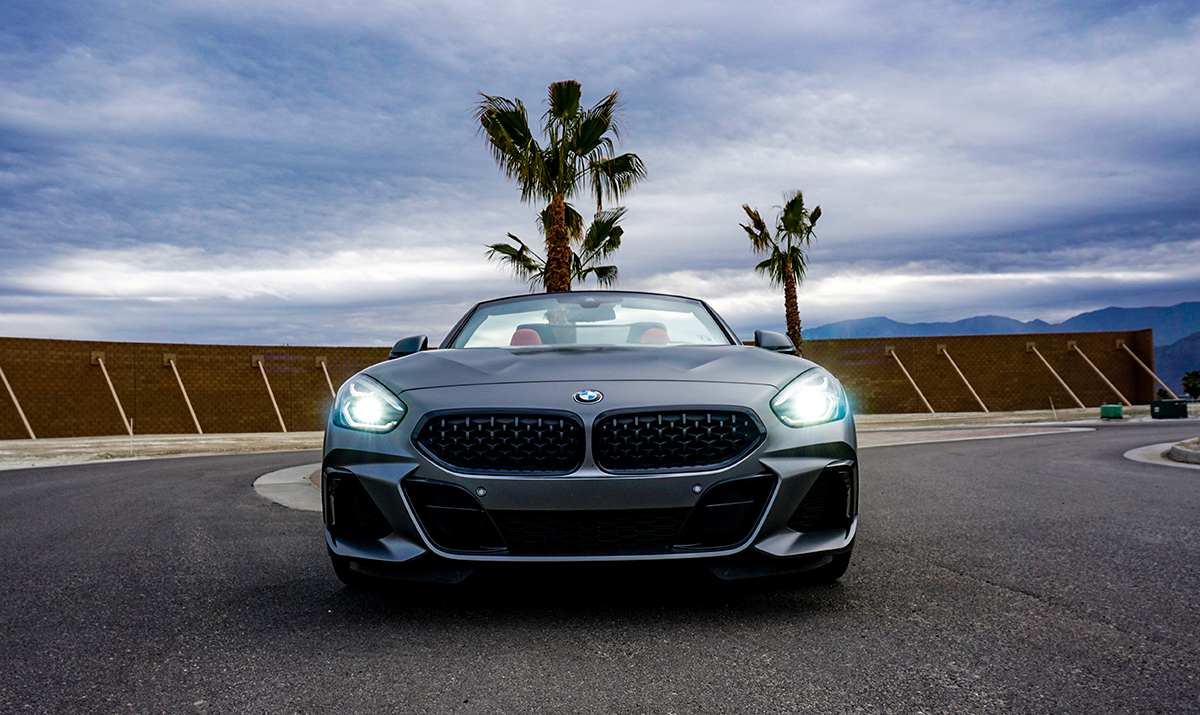 That disappointment aside, there's a lot to like about the Z4. The new architecture, suspension, and steering create a more connected and stable feel. The shorter wheelbase allows for quicker direction changes and more nimble handling. It's all of a piece. My test car in Frozen Gray with a Magma red interior featured the M Sport package along with M Sport wheels, adaptive M suspension, speed sensitive steering, M Sport seats, and a satisfyingly fat, leather wrapped M Sport steering wheel. The overall effect is a car that with this engine easily out-handles its performance. It's a satisfying backroad slicer and dicer, not a track monster.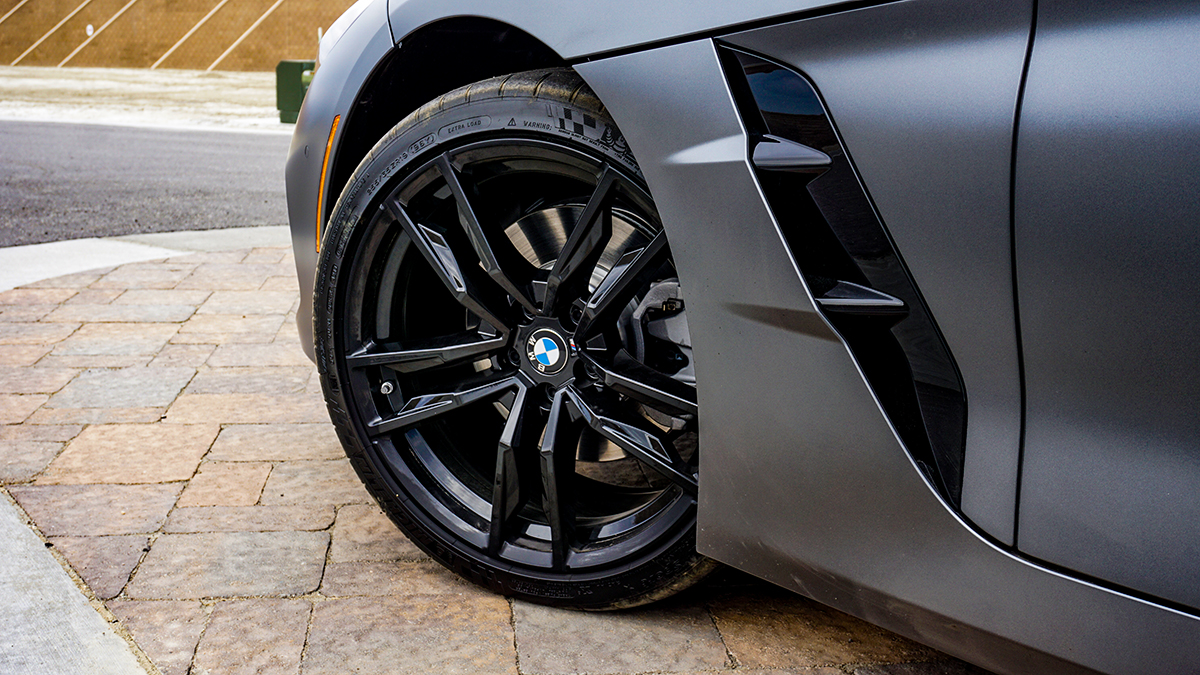 Inside the layout is plenty comfortable and the driving position is appropriately sporty with your butt close to the deck. Equipped as my car was, you get all the safety and infotainment tech including BMW's continually improving iDrive system. One of the advantages of being early in the connected technology space is that BMW has become quite good at it. They haven't fallen for the siren song of the all touch screen interface, sticking with a combination of hard buttons, the iDrive controller, and a touch screen where appropriate. It's all wrapped in a new package that BMW calls Live Cockpit Professional. Using two large horizontal display screens – a 12.3" unit for the instrument cluster and 10.25" center display – it allows for a wide range of customization and configurability.
The center screen displays information like navigation, entertainment, HVAC, vehicle information, driving data, and other categories in widgets that can be arranged in any order you prefer on the home screen. Using the BMW cloud, you can save your driver preferences and easily reset the car to your liking. You can also import your profile into other BMWs so if you get a dealer loaner, it can adopt your settings with the touch of a button. BMW is doing a lot in the connectivity and technology space to improve everything from driver comfort, to trip planning, and road safety, and the Z4 incorporates all their latest thinking.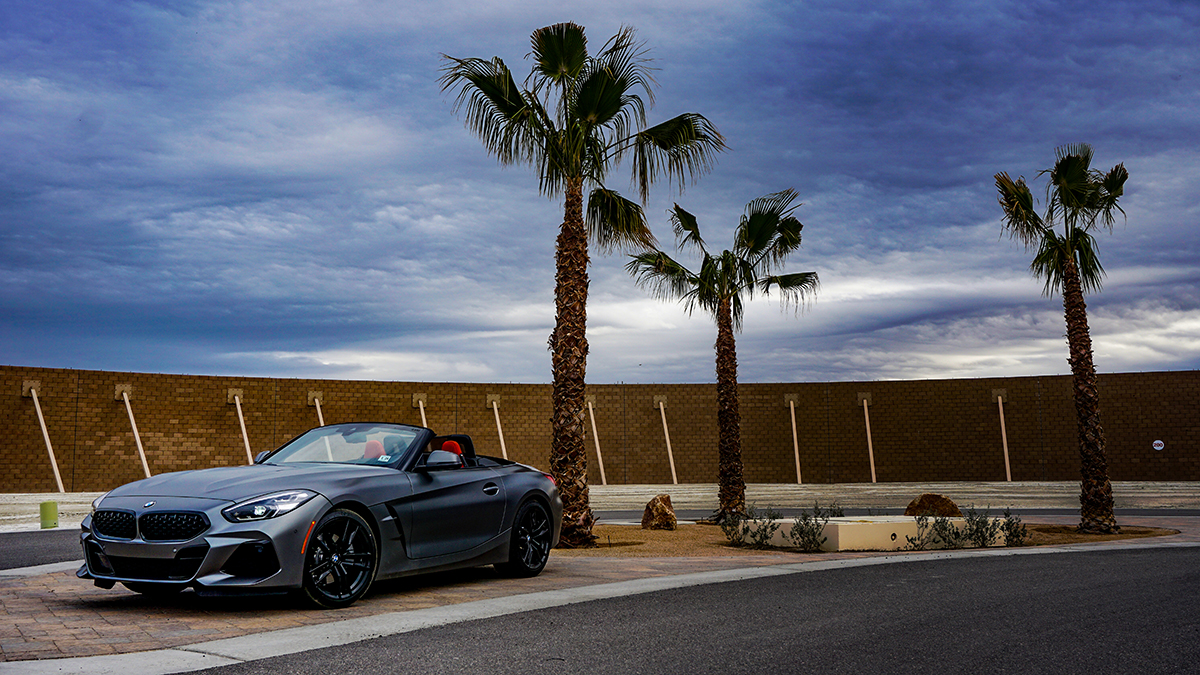 In my brief time driving the 2019 Z4 sDrive 30i, I enjoyed a car that was quick, nimble, and luxurious with just enough edge to keep things interesting. If you have room in your stable and your budget for a premium droptop, this is a car you'll enjoy today and should age as well as its vintage brethren.
2019 BMW Z4 sDrive 30i
Two-door, two-passenger roadster
Base price: $50,697 includes destination charge
Price as tested: $62,795
Major Options: Frozen Grey Metallic paint ($1,950), M Sport Package ($2,950), Premium Package ($1,600), Executive Package ($2,500), Active Cruise Control ($1,200)
Engine: 2.0L TwinPower Turbo 4-cylinder
Power: 255 horsepower @ 5,000 RPM
Torque: 295 lb.-ft. @1,500 – 4,400 RPM
Curb Weight: 3,287 pounds
0-60 MPH: 5.2 Seconds
Top Speed: 155 MPH
EPA MPG: 25 city, 32 highway