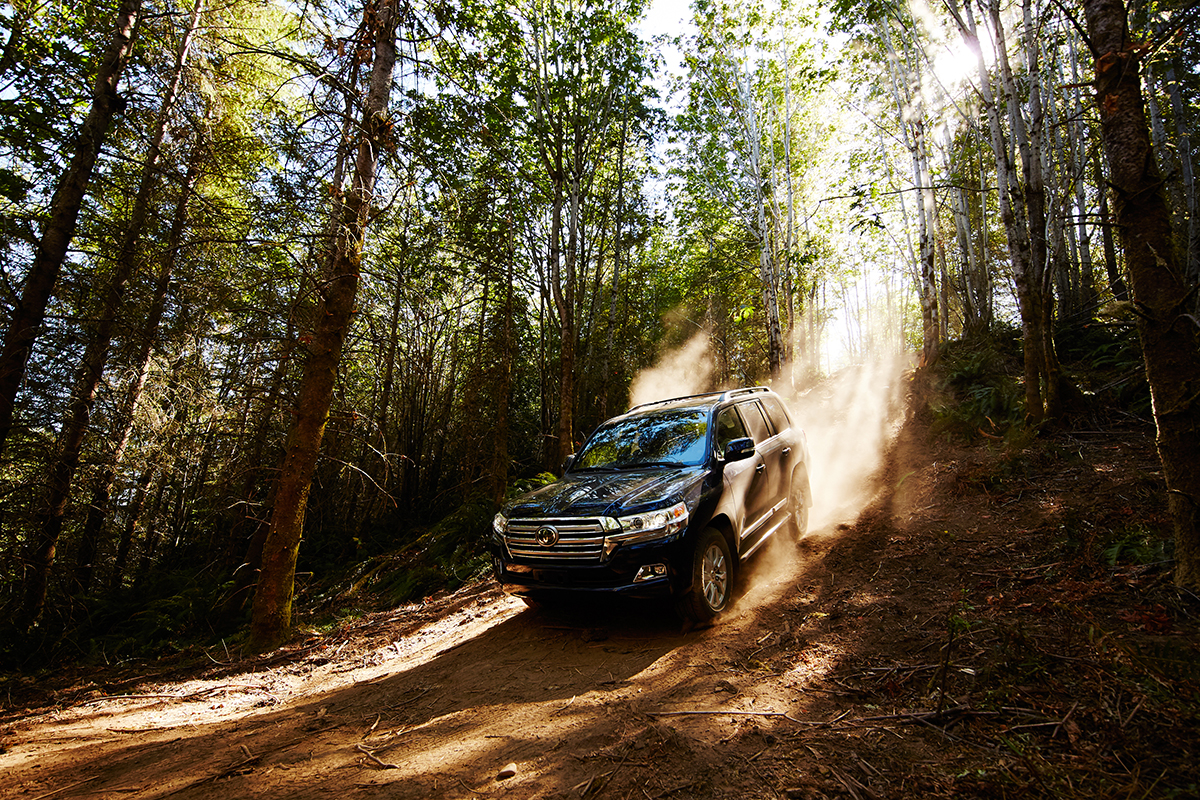 After more than 60 years, the Land Cruiser is no more in America. Toyota has decided that those who want a full-size, body on frame, incredibly capable, premium SUV will have to buy the Lexus LX600 or go elsewhere. I've gone into depth on the swan song of the 200 Series Land Cruiser already so this week with the car was just a chance to say, "goodbye."
I would have preferred to take Toyota's legendary adventure vehicle on an epic off-road excursion, but as fate would have it my destination was a family vacation in Northern Michigan where the closest I'd come to off-roading was the dirt driveway to a friend's cabin. In other words, I'd be using this the way all but the most hardcore owners use their Land Cruisers, as a family vehicle.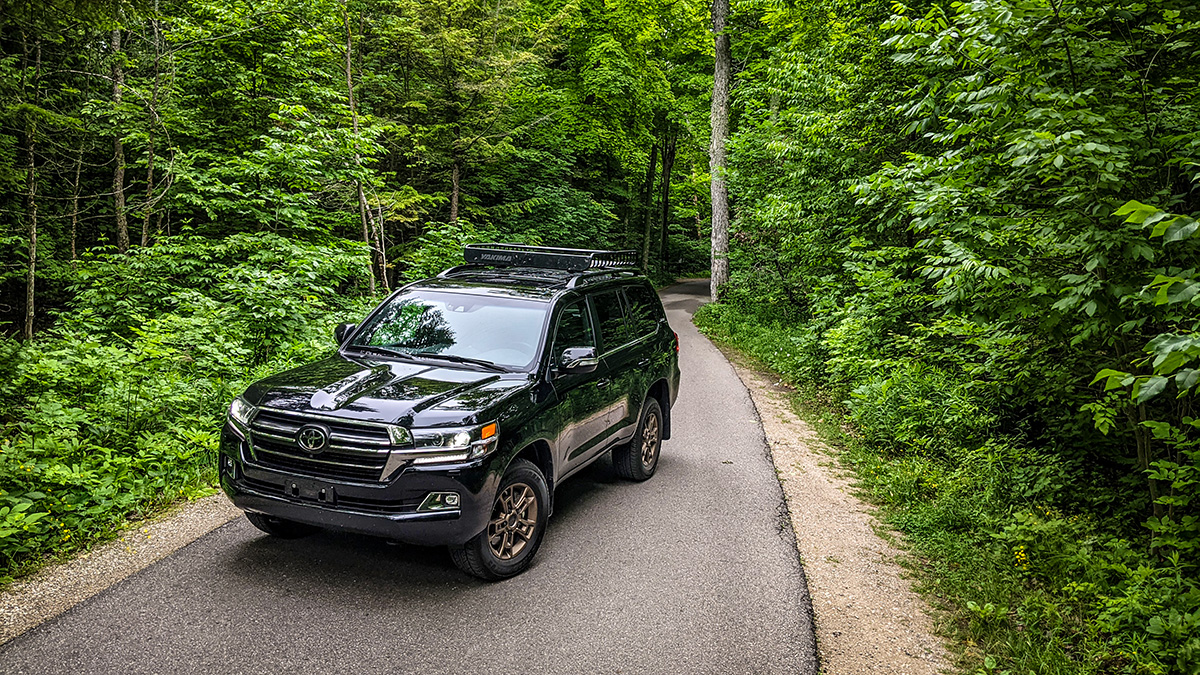 Driving 400 miles on interstates and U.S. Highways at 70 miles per hour is not where the Land Cruiser Heritage Edition is at its best. This is a trip much more suited for a car like the Avalon Hybrid. The roof rack on the Land Cruiser howls like a coyote at speeds over 50 miles an hour. At 14 MPG combined, gas mileage is irresponsibly awful. The ride, while not brutal, is not what I'd call plush. And the technology feels a couple of generations old, especially now that Toyota has introduced its audio multimedia system.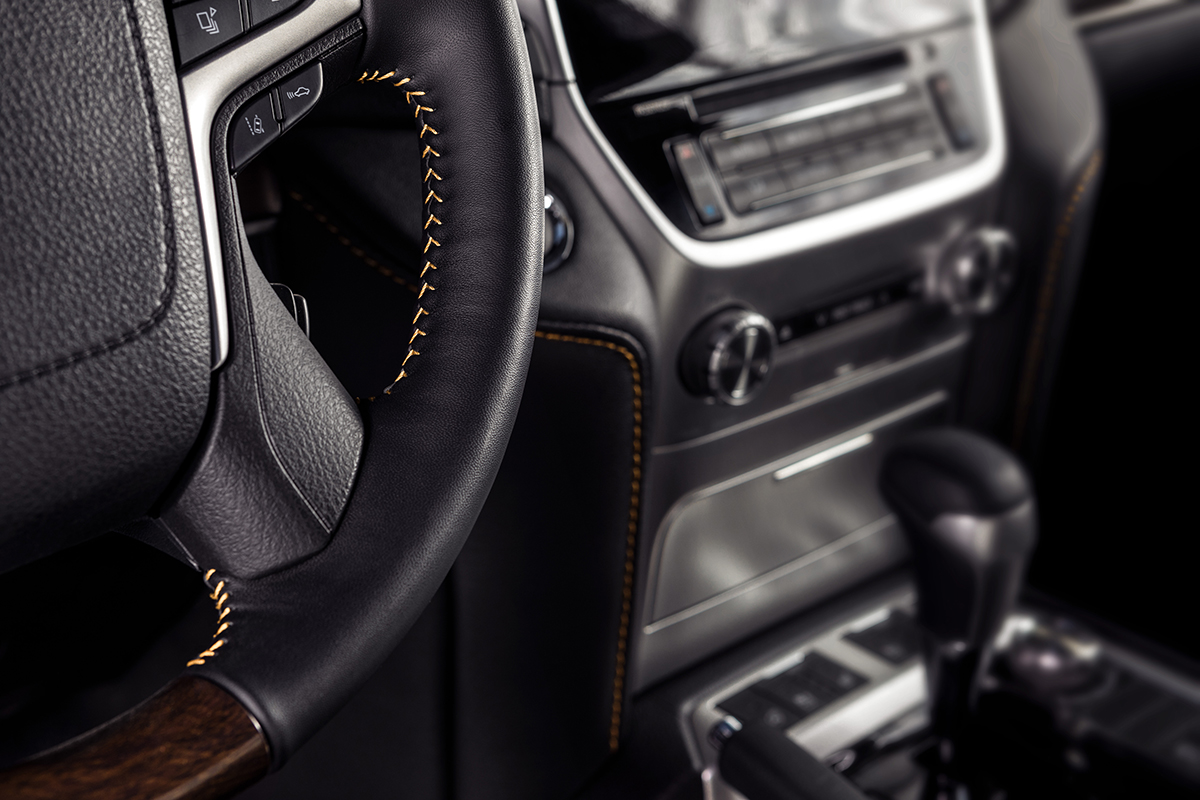 All that having been said, I have a soft spot in my heart for the Land Cruiser. The thirsty, 5.7-liter V8 engine is bullet proof. The visibility from the driver's seat is excellent and that seat is both supportive and comfortable. In this Heritage Edition, it's also heated and ventilated. There is a ton of room for people and gear, even more than the base model because you don't have those goofy – and damn near useless – flip up third row seats. Getting in is a little harder as there are no running boards on the Heritage Edition in a nod to those who may want to adventure out where the ruts are deep and the rocks are sharp.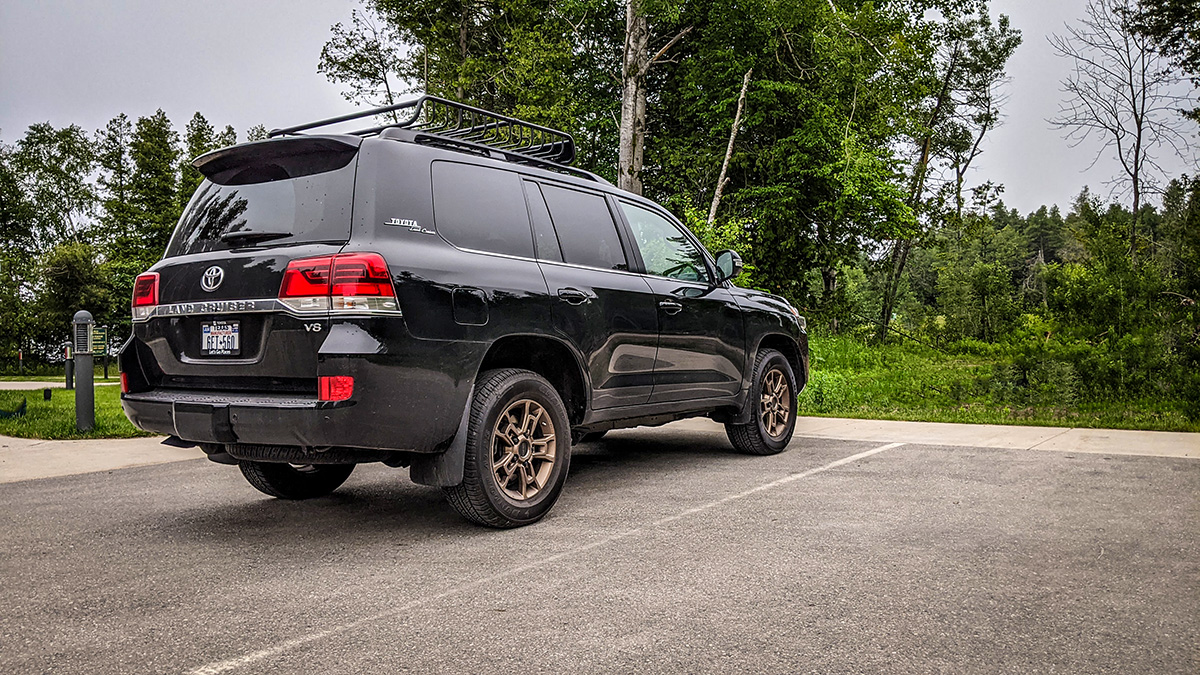 Were I to own a Land Cruiser, this is the way I'd spec it. The deep black paint and copper BBS 18-inch wheels look the part. The buttery-soft semi-aniline leather adds a touch of luxury. The camera system gives you a great view of the trail ahead. The Torsen limited-slip, locking center differential means you have the capability to conquer it.
Yes, this Land Cruiser feels old, but in the best way possible. It's solid, reliable, and sized appropriately. It doesn't feel cartoonishly large like some of the other three row SUVs, so it's easy to maneuver around town and can be parked without spotters on either end. And since it wears a Toyota brand, it flies under the radar screen in a way no other vehicle in this price range does.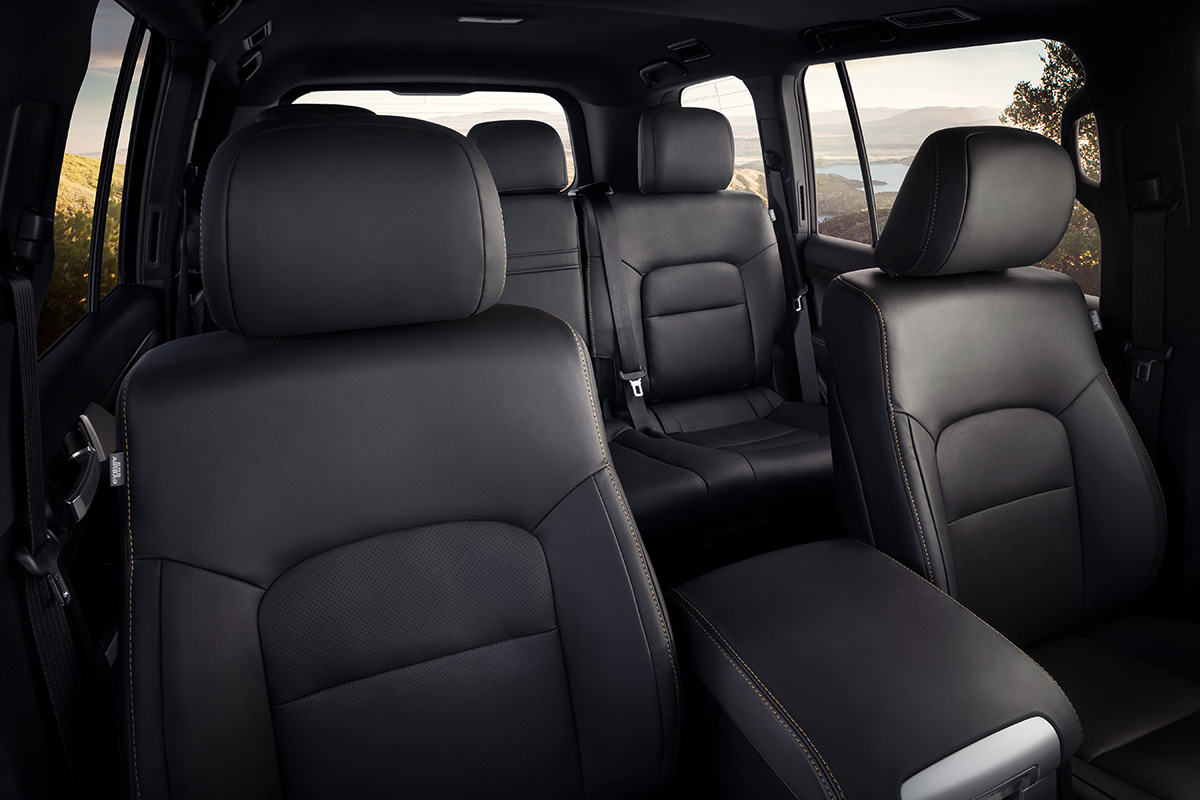 After our week with it up north, exploring a few of the out of the way sites, we loaded up our luggage for the trip home. And other than the pain we felt every time we had to stop to refill the tank, it was a remarkably comfortable ride for a vehicle that's famous for climbing mountains, fording rivers, and traversing deserts. Radar cruise control made it easy to negotiate weekend traffic and lane departure alert was there to warn me when my mind drifted to our weeklong escape from the real world.
Unfortunately the world became all to real the morning after we got back home. I parked my car in my driveway in my quiet small city neighborhood as I always do. When I hopped in the Land Cruiser and fired it up to run one last errand before the delivery company came to pick it up, the engine roared to life sounding significantly louder than it did when I parked it. I blipped the throttle and it sounded like Bubba Wallaces NASCAR Camry. I killed the ignition and crawled under the car to find the driver's side catalytic converter gone.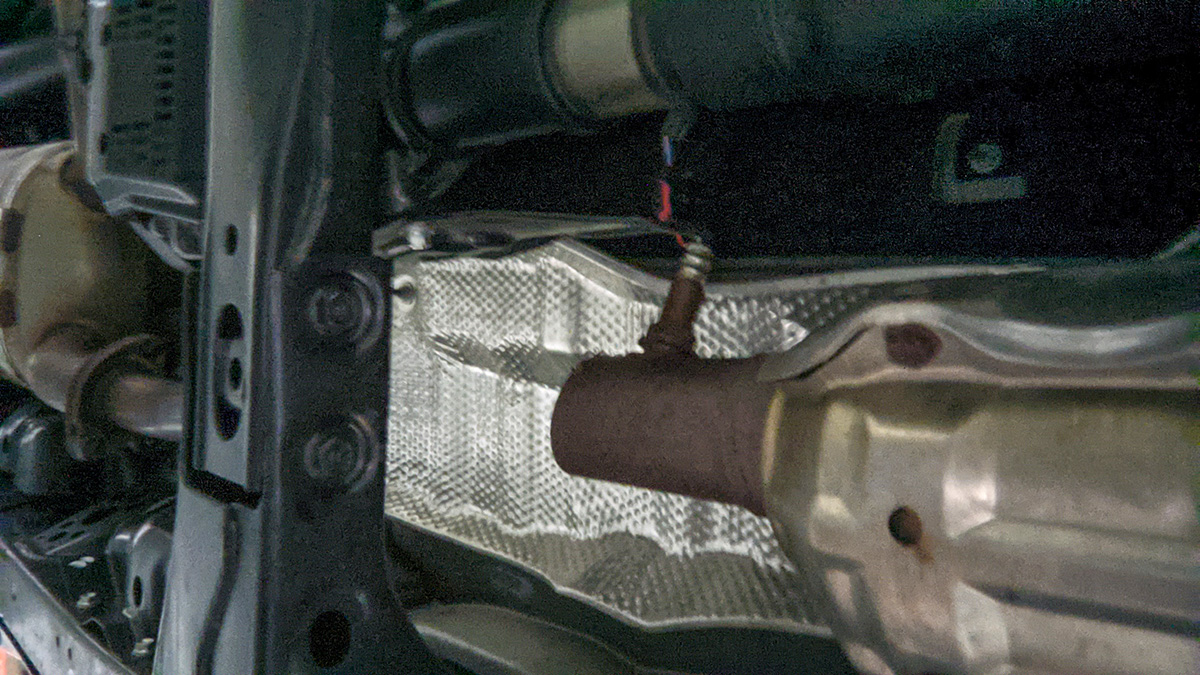 In talking to the police officer who came quickly after I called, it turns out high ground clearance vehicles like the Land Cruiser are a perfect target for cat burglars. Since they don't have to jack up the vehicle, it takes them less than two minutes to cut the cat out and be on their way. It turns out, the precious metals used to make a catalytic converter are very valuable – Palladium is worth nearly $2,000 per ounce, Rhodium is over $13,000 per ounce, and platinum just under $1,000. A new, high capacity converter from a truck or SUV can fetch as much as $1,600 on the black market. The bill to replace it was over $3,000. It's a lesson I didn't really want to learn and sorry it happened to such a sweet truck.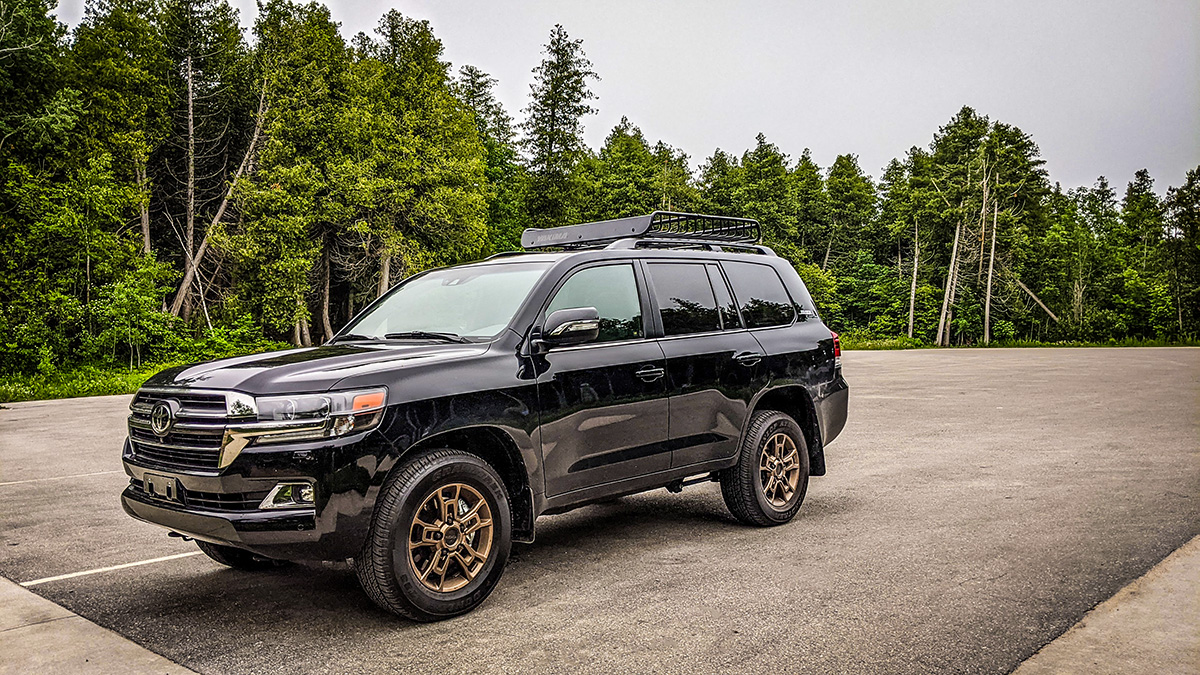 The 2021 Land Cruiser is the last of its breed. While there are other body-on-frame SUVs, none have the off-road chops and heritage of the the venerable Toyota. Bronco and Wrangler are smaller and less luxurious. Defender is now built on a unibody platform. The new Sequoia is being built on the new Tundra platform, but even in its top trims won't match the levels of luxury and capability of the current Land Cruiser. The good news is, if you're able to get your hands on one of these, it will run forever as long as it's cared for. For those who missed out now, that durability will mean they'll be on the secondary market for decades to come.