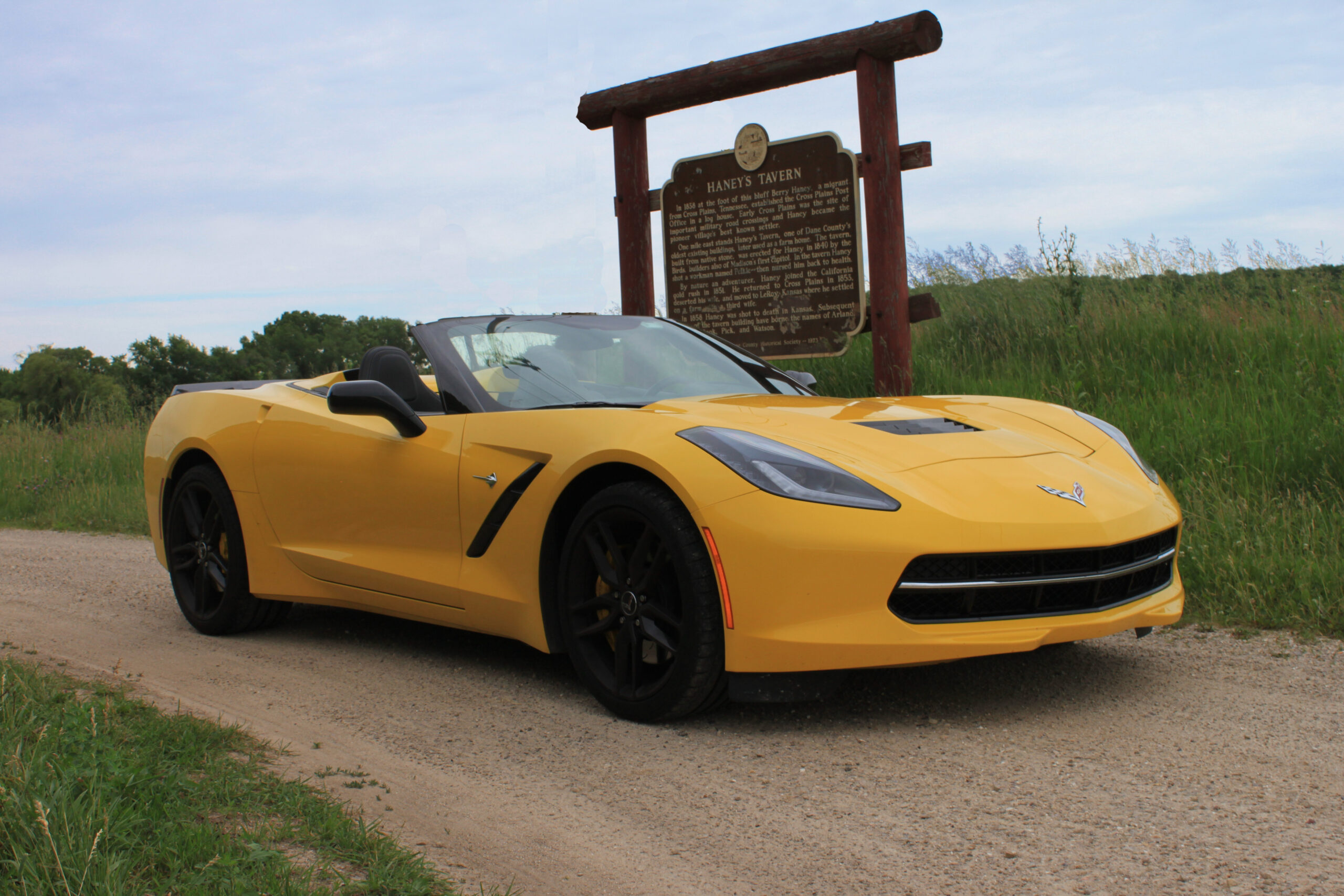 A good day at the office is one in which someone from General Motors sends you an email asking if you'd like to drive a 2014 C7 Corvette Stingray Convertible for a week. A great day at the office is when the Stingray actually shows up in your driveway.
I was lucky enough to have both those days recently and after a week with Chevrolet's legendary sports car, there's really just one thing to say, "Wow."
It's a word that is involuntarily uttered again and again as you spend more time with the car.
Walk around it and take in the Stingray's curves and angles from every perspective. It's low. It's raked. It's aggressive. It's not subtle, especially in Velocity Yellow with black wheels, trim, spoiler and side mirrors.
Hit the start button, blip the throttle and listen to the roar produced by the four exhaust pipes that converge under the center of the rear bumper.
Take hold of the 7-speed manual gearshift, throw it in first, drive the accelerator to the floor, drop the clutch and thanks to 460 horsepower, around 9 seconds later you're into triple digits.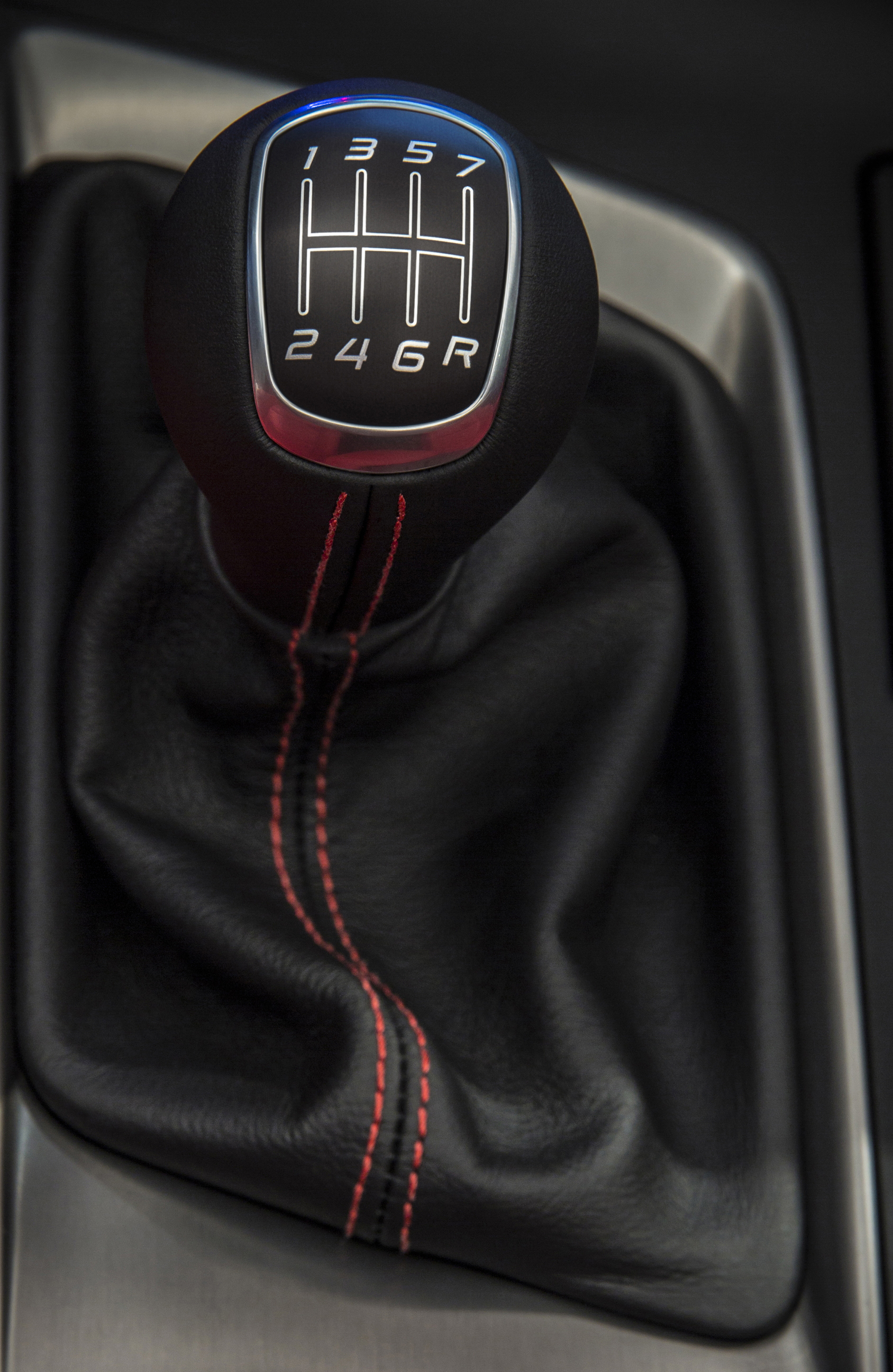 Set the Drive Mode to Track and throw the Corvette into any corner while you have the G-Meter visible on the driver information center. Then watch as it moves past 1g.
Get on the freeway and switch the Drive Mode to Eco, work your way up to 70 miles per hour, put the car in 7th gear and set the cruise control. Now check your fuel economy and you'll see it hovering around 30 miles per gallon.
Roll down the street at 30 miles per hour, hold the button on the dash and the convertible top lowers in less than 20 seconds.
Chevrolet has created a Corvette that is better in every way than the one that preceded it.
The way it looks, while subjective, clearly draws more attention than the previous car. I was stopped often by passers by on the street and drivers of other cars at stoplights all of whom had nothing but positive things to say about the design.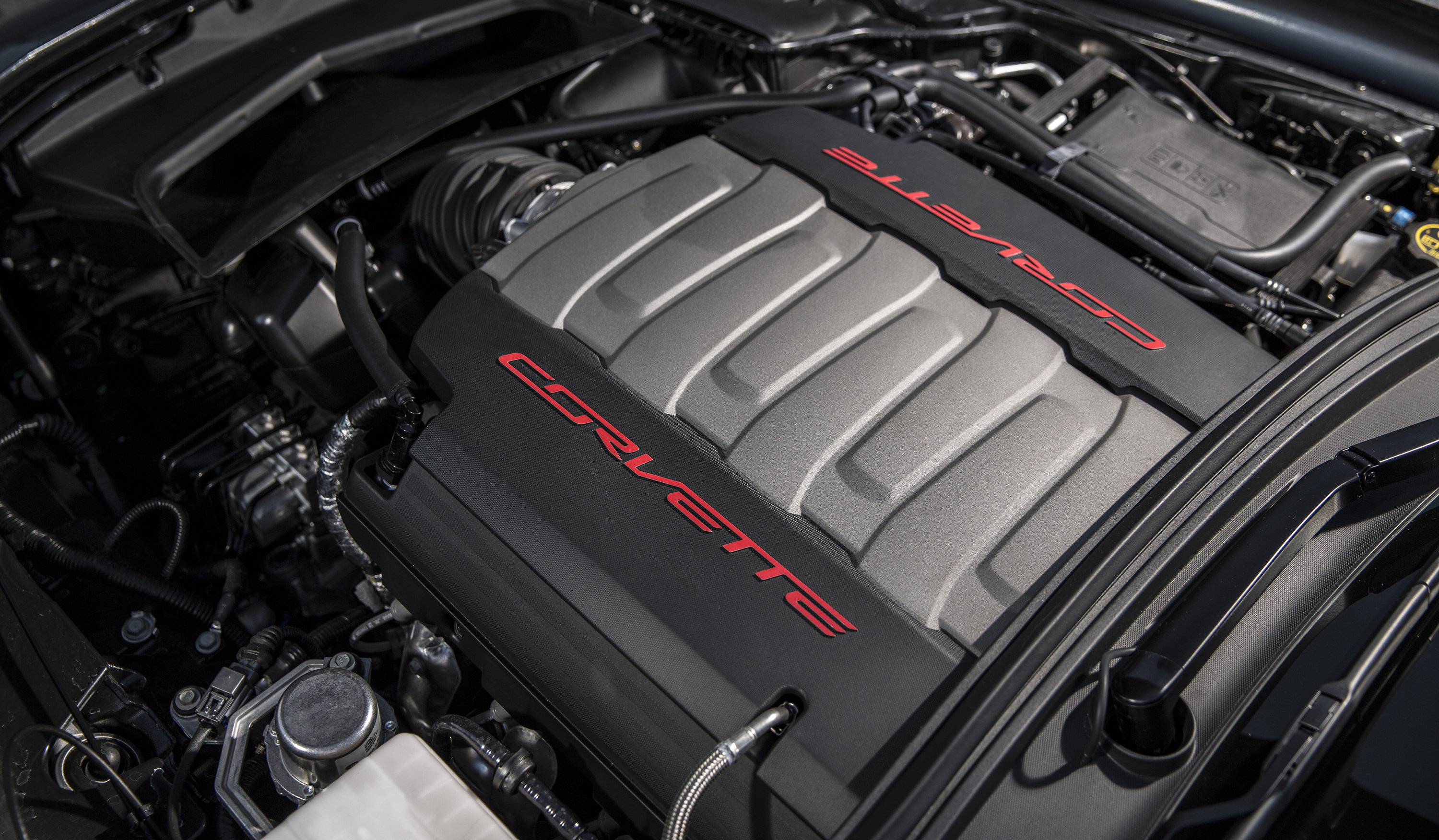 The venerable 6.2L pushrod V8 is so masterfully optimized through engineering and electronics that it's not only the quickest Corvette ever, it's also the most fuel efficient. A side effect of this is that the Corvette is a rarity among supercars in that you don't have to pay a gas-guzzler tax to own one.
The suspension with adjustable magnetic ride control means this is a track car that you can drive hour upon hour on the highway without having to worry about bruising your kidneys or shaking your teeth loose.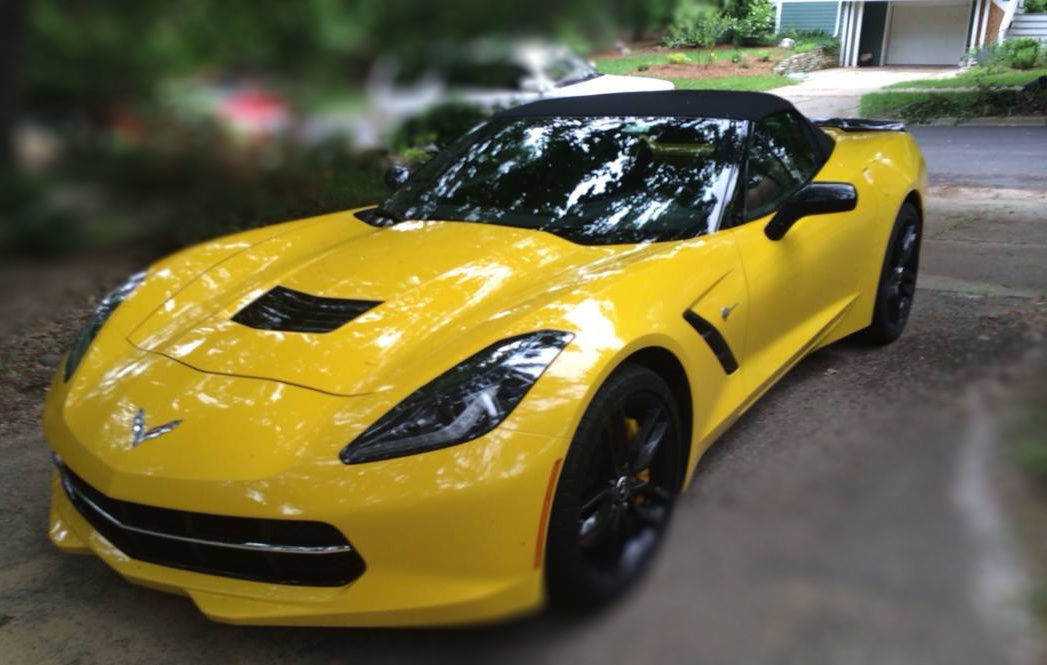 Okay, not everything is "wow." Some things are merely just, "nice," the interior for example. It's nice, which for the Corvette is a significant upgrade from previous generations where it ranged anywhere from insufferable to merely gawdawful. The 2014 Z51 Stingray I drove was graced with seats that are firm, supportive and comfortable. They featured supple Napa leather inserts and in the hundreds of miles I drove, never felt as if they were designed by disciples of the Spanish Inquisition. The surfaces are well drawn. Things are laid out nicely. The plastics, carbon fiber and aluminum trim pieces feel substantial and authentic. As a result, I can now safely say that the driver's experience isn't marred by the quality of its interior. It does not, however, stand out from other cars in the category.
I am not blown away by the interface of the Chevrolet MyLink color touch screen either – though the Bose premium audio system with 10-speaker surround sound was exceptional. Overall the touch screen was hard to use and the menus not particularly intuitive. Swiping and poking at a screen hoping to find the right station or other information at highway speeds isn't always easy. Touch screen technology is great for a lot of things, but it's not optimal in an environment like the Stingray where pulling your eyes off the road for even a few seconds can result in consequences that I'd rather not contemplate.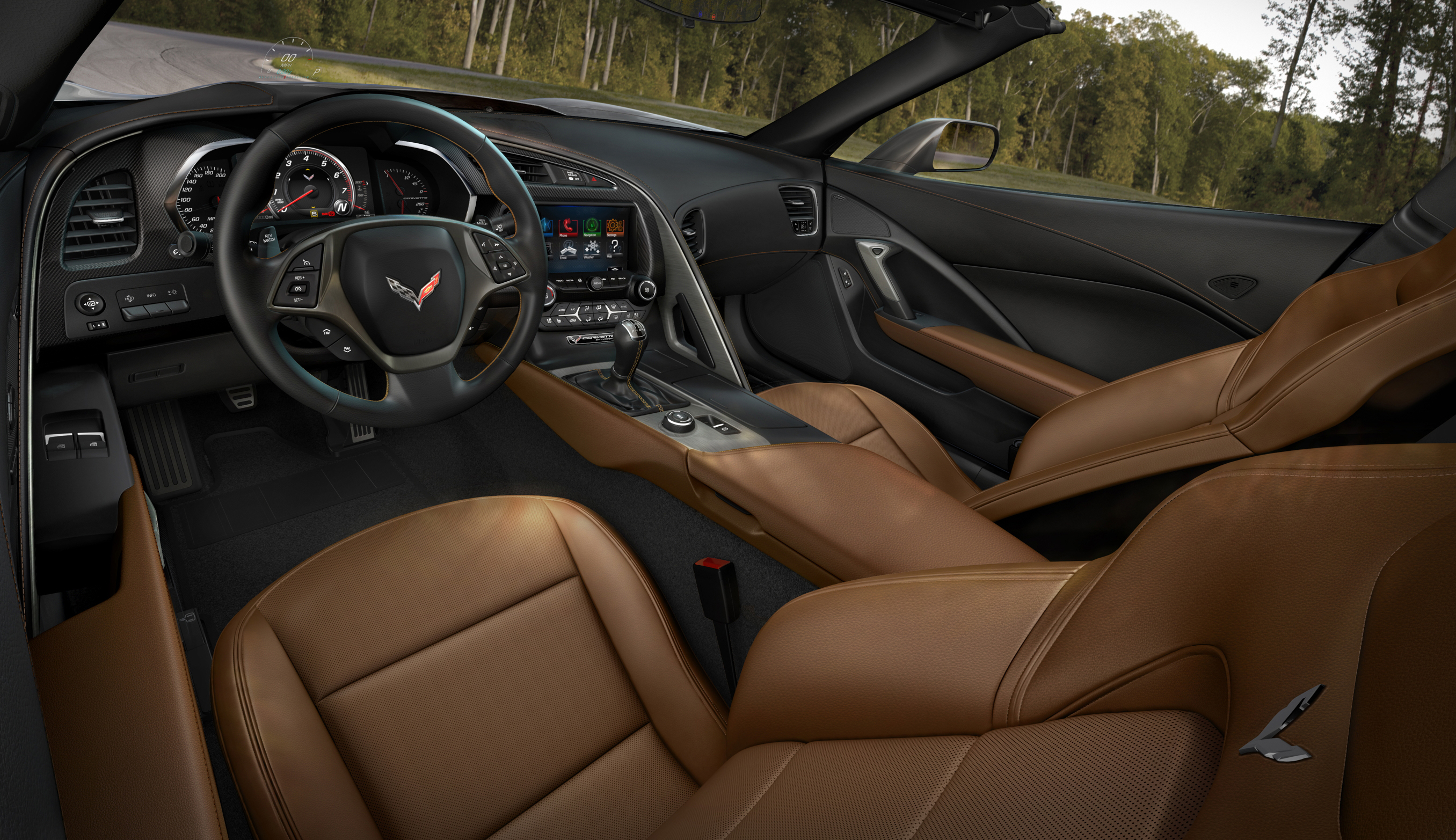 Finally, I love everything about the 7-speed manual transmission except that its gating feels a little sloppy. Thus the occasional downshift to third ended up being an upshift to fifth. That's more than likely the result of trying to put four slots across the top of the shifter that usually only has three. I'm sure in another week, I'd be much more comfortable. Yet, when you think of a best-in-class manual transmission, you usually don't experience that kind of indecision on a shift.
That this iteration of the Corvette is the best ever is indisputable. However, it is also completely irrelevant.
The people who need to love this car are not current Corvette owners. For this Stingray to be successful it has to become a conquest car, expanding its natural range from American performance car enthusiasts to those who are currently buying or considering the Porsche 911, Jaguar F-Type, Mercedes-Benz SLK and any other two-seat performance coupe/convertible from a premiere manufacturer. To do that, the Corvette Stingray has to be an exceptional car without losing its unique character.
In the midst of the bad news that's been swirling around GM lately, here's some very good news. The C7 Corvette Stingray is an exceptional car.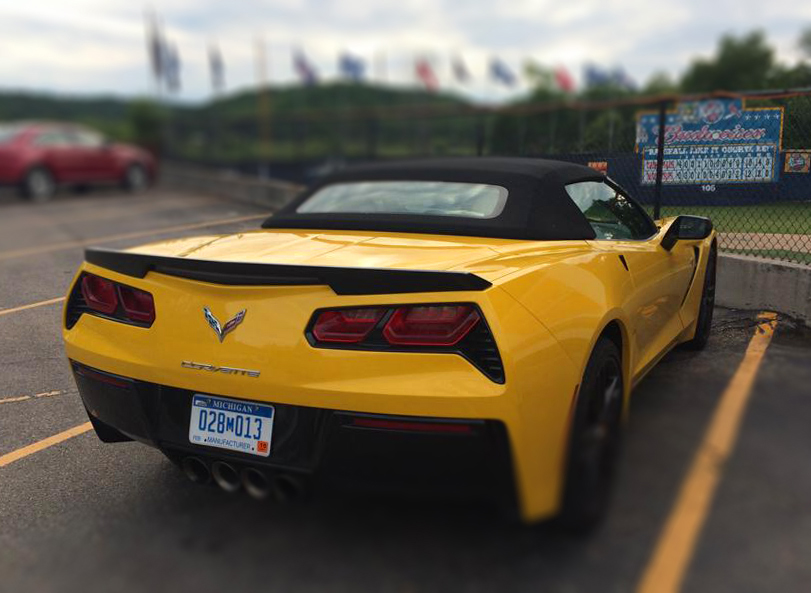 I drove this convertible every day; commuting in traffic in the morning, a quick jaunt for lunch, a long drive through the country in the afternoon. I took a 100-mile round-trip with my son to catch a Brewers game in Milwaukee. A good friend and I headed 30 miles west of town over roads of questionable surface quality to one of our favorite taverns to enjoy a good burger, craft beverage and a game of Wiffle Ball. I drove it in the bright sunshine, in the rain and on a long, late night cruise. With this experience, it's clear the Corvette is as comfortable in stop-and-go traffic as it is carving up the sweeping curves on a smoothly paved two-lane highway. I can only imagine how much fun it would be on a racetrack (hint, hint).
You'll be grinning ear to ear as you push it through interstate on-ramps. You'll giggle like a two-year old as you light up the tires in an empty parking lot. And on top of that, you can settle in and relax as you drive long distances on the freeway. With the Corvette in comfort mode, you'll still notice the expansion strips in the pavement, but you won't feel them in your spine.
What it boils down to is this: the Corvette Stingray whether in coupe or convertible form is a supercar you can live with.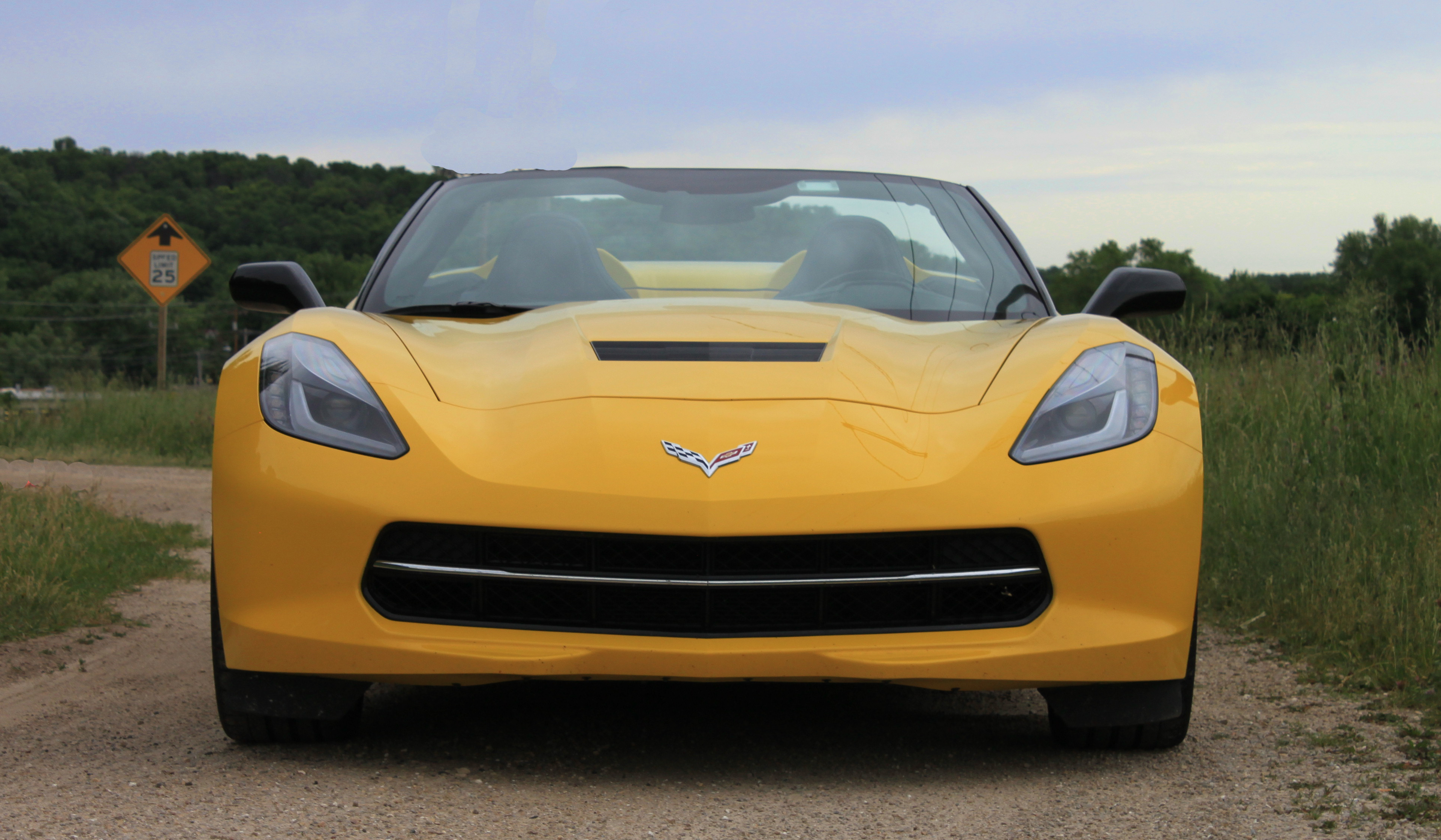 It used to be that people would talk about Corvette in terms of value. They'd praise its horsepower per dollar almost as an apology for its design, fit, finish and handling. That's no longer the case.
At $74,365 MSRP, our car was equipped with the Z51 performance package which adds larger wheels, tires and brakes as well as the performance suspension, an electronic limited-slip differential and a dry sump oil system. It also had the 3LT preferred equipment group that features heated and cooled leather seats, a leather-wrapped steering wheel and instrument panel, heads up display and Chevrolet MyLink navigation. On top of all that our car had the adjustable magnetic ride control, the performance multi-mode exhaust (a must have) and a few other cosmetic enhancements. Which is to say our car was loaded so that price is about as rich as it gets.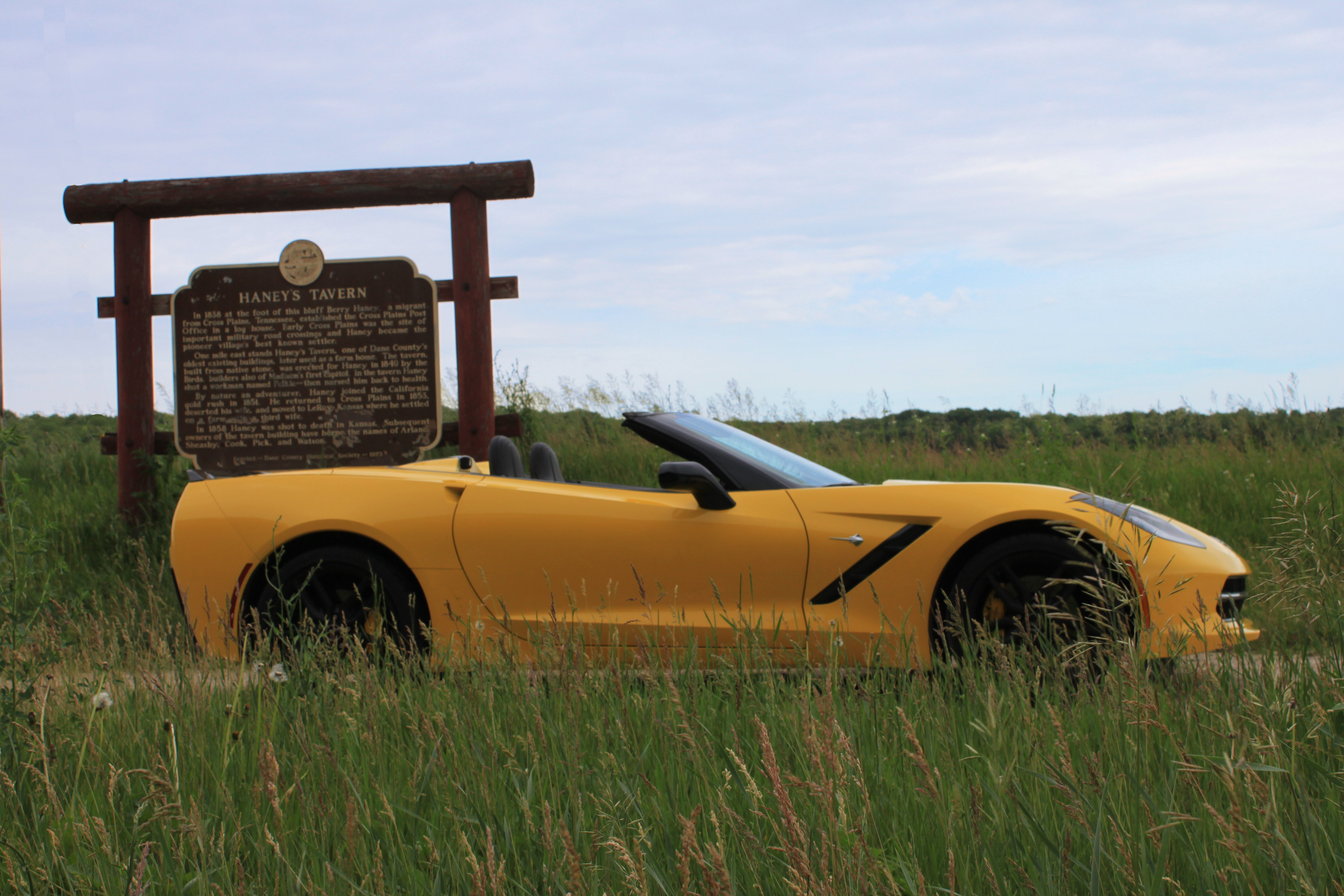 No longer just a haven for horsepower, the 2014 C7 Corvette Stingray is a premium performance car that offers world-class handling, acceleration, comfort and build quality. It's every bit as good as the offerings from Jaguar, Porsche and Mercedes, just different. It is, after all, a Corvette.
The fact that it can cost as much as $20,000 less than comparably equipped European competitors is one more thing in its favor for people who care about that sort of thing.
2015 Corvette Stingray Z51 Convertible
2-door, 2 seat high performance sports car
Base Price: $72,690
Price as Tested: $81,190
6.2L Direct Fuel Injection V8
7-Speed Manual
Available 4-wheel drive
Adjustable suspension
Horsepower: 460 @ 6000rpm
Torque: 465 lb-ft. @ 4600rpm
Length: 177.0 inches
Weight: 3444 pounds
0-60 MPH: 3.7 Seconds
Top Speed: 185 MPH
EPA MPG: 17 city / 29 highway
www.chevrolet.com
While the manufacturer provided the vehicle for this story, the opinions and recommendations in this post are 100% ours.
A version of this review first appeared at Pursuitist.com