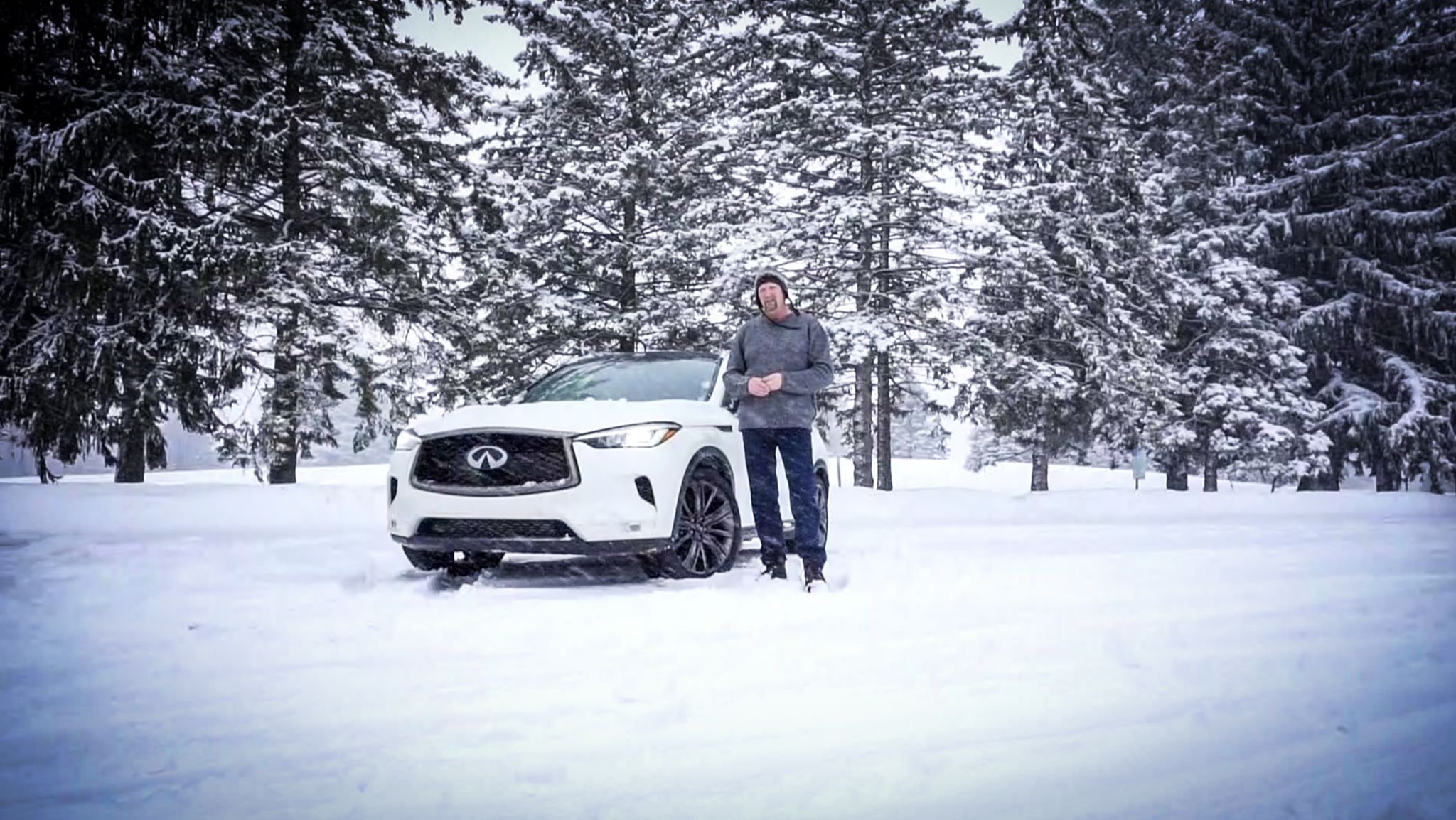 Infiniti was unleashed on the world back in 1989 when Nissan saw an opportunity to sell premium cars to American drivers. They needed a new name and dealer network to provide a more luxurious image and experience. While the brand got off to a tough start thanks in part to its infamous "Rocks and Trees" teaser campaign, Infiniti has managed to stick around long enough to celebrate 30 years. To mark the milestone, Infiniti has created Edition 30 vehicles that feature special design details and option packages. My opportunity sample this new edition came in the guise of the 2020 QX50.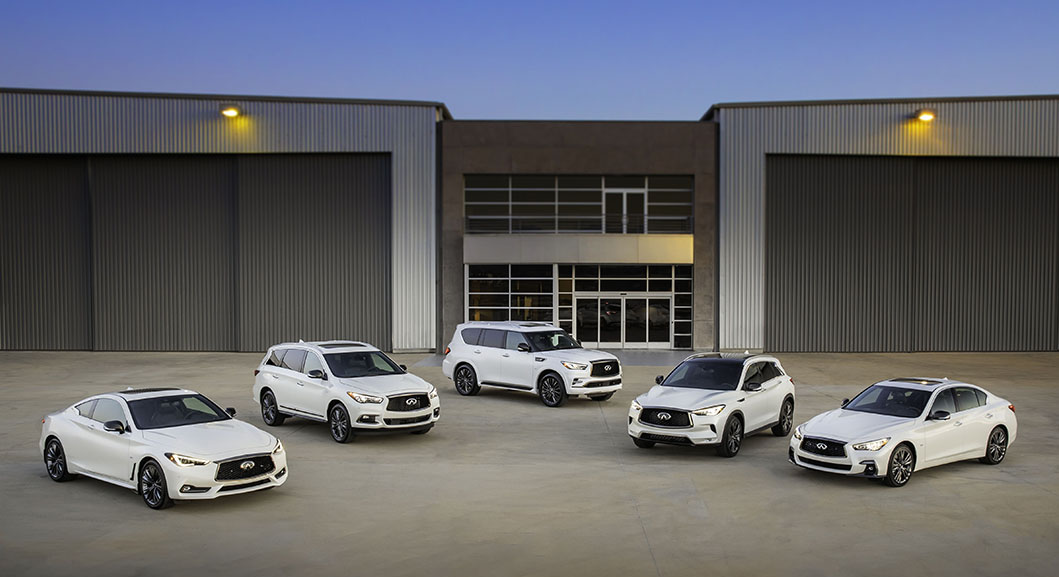 In addition to a special badge and door sill plate that acknowledge the brand's thirty-year history, the QX50 Edition 30 makes several advanced safety features standard with the ProASSIST package. It includes adaptive cruise control, around view monitor, backup collision intervention, and forward collision warning with automatic emergency braking.
From a design standpoint you'll find three color options: Black Obsidian, Graphite Shadow, and Majestic White. The exterior adds sporty appearance features like 20-inch, dark-painted wheels, black mirror caps, black grille mesh, a dark chrome front grille surround and fender accent, adaptive LED lighting, dark chrome tailgate finisher and a body color rear diffuser.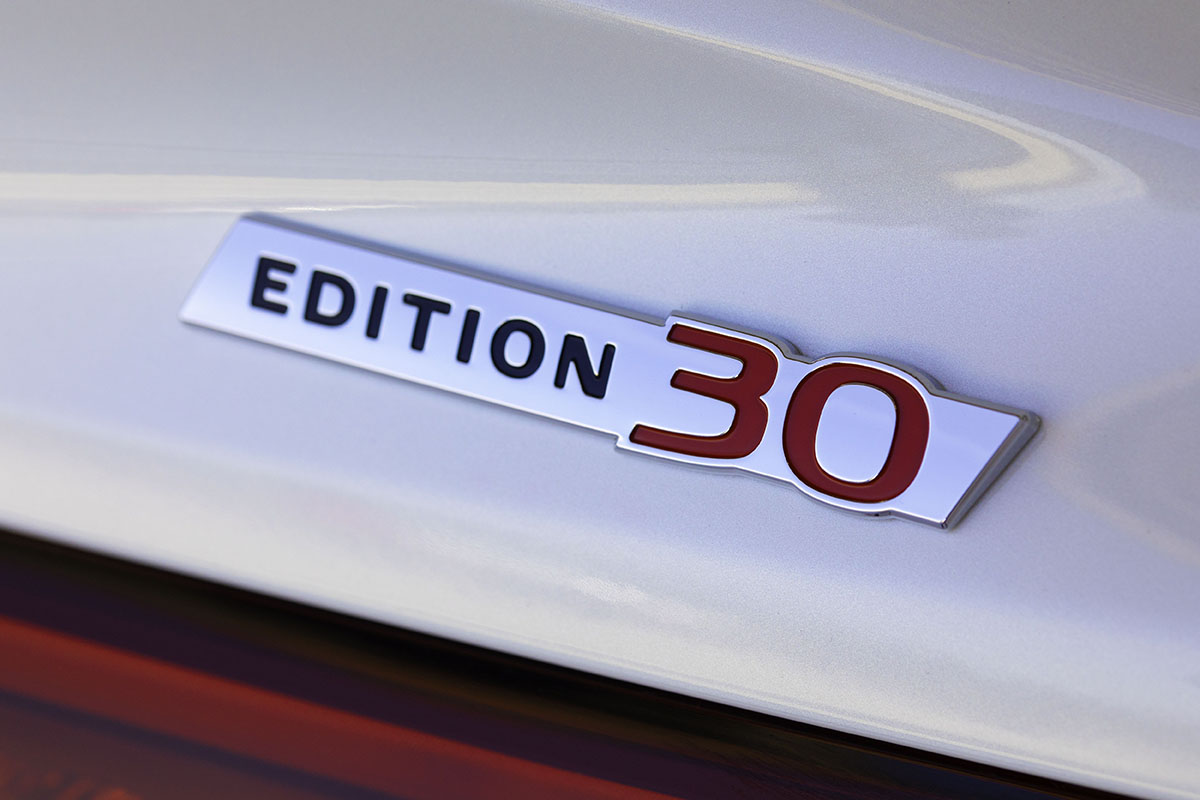 Inside, you get the Essential graphite leatherette interior trimmed with aluminum accents and white contrast stitching. It also adds a graphite colored headliner to complete the theme. The most important upgrade to the interior, however, isn't part of the Edition 30 package. It's the new dual-screen Infiniti InTouch infotainment system.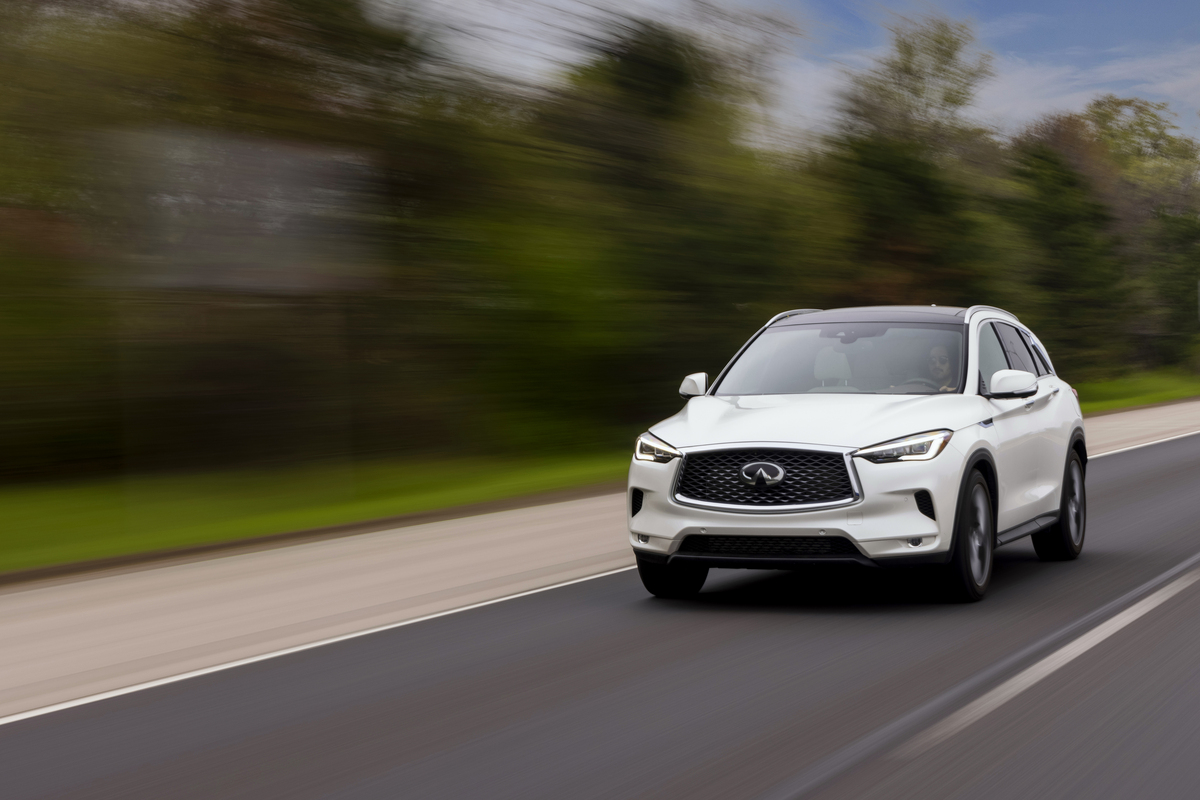 This is a significant upgrade to one of the weaker links in the previous generation QX50. Starting with a faster processor and new user interface, Infiniti InTouch now offers in-car WiFi that can connect up to seven devices along with both Apple CarPlay and Android Auto standard. They've updated their Bluetooth to make it easier connect phones to the unit. And it has a new HD microphone with, along with the new processor, improves voice commands. The dual screen set up looks nice, but takes a bit of patience to get used to. Understanding which functions are available on what screen is part of it. The rotary controller only operates the top screen which seems odd, but overall it's a huge improvement.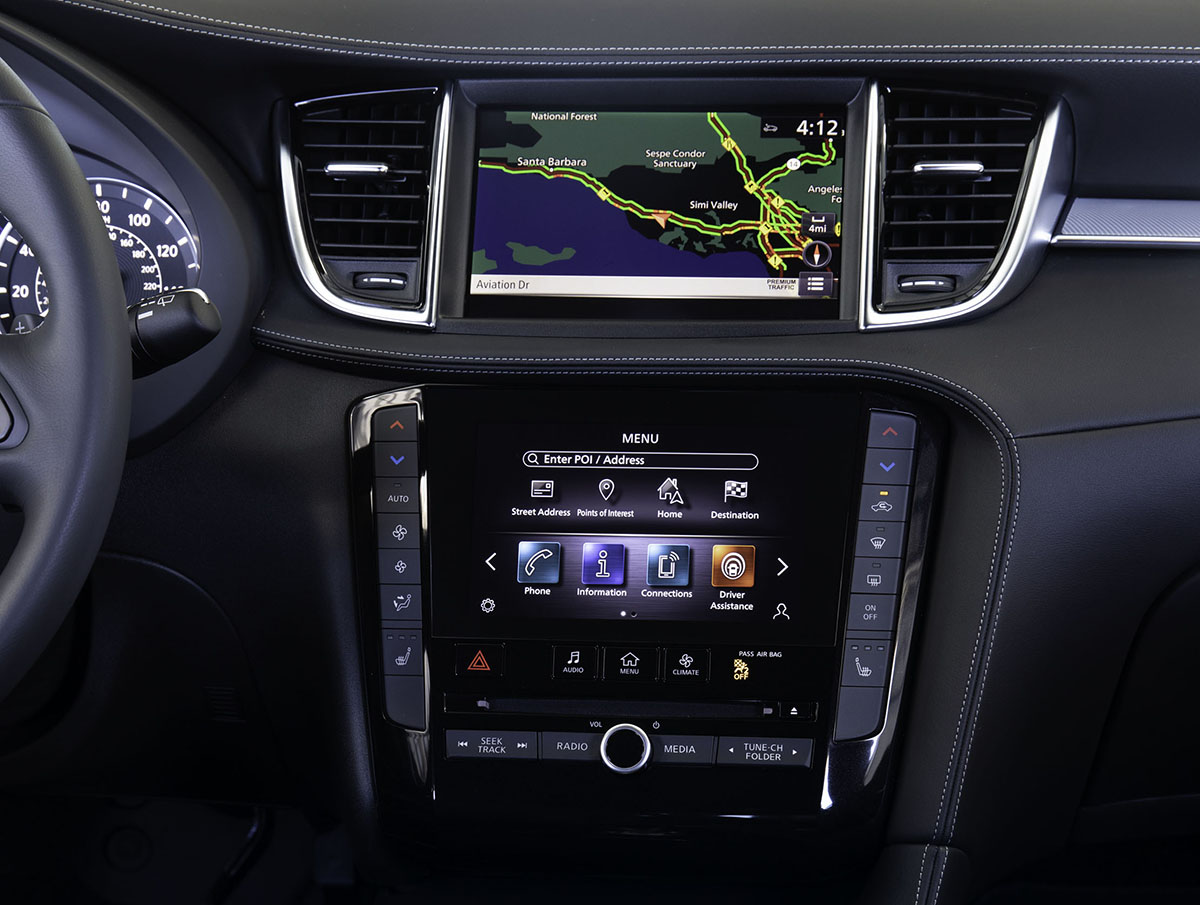 The other area where the changes are more subtle is performance. When I first drove the new Infiniti QX50, I was smitten with its design. I was impressed with the quality of its interior. I was surprised by the capability of its driver-assist enhancements. I was wowed by the technical brilliance of its much ballyhooed 2.0-liter, 268 horsepower, VC Turbo engine. And yet, I was befuddled.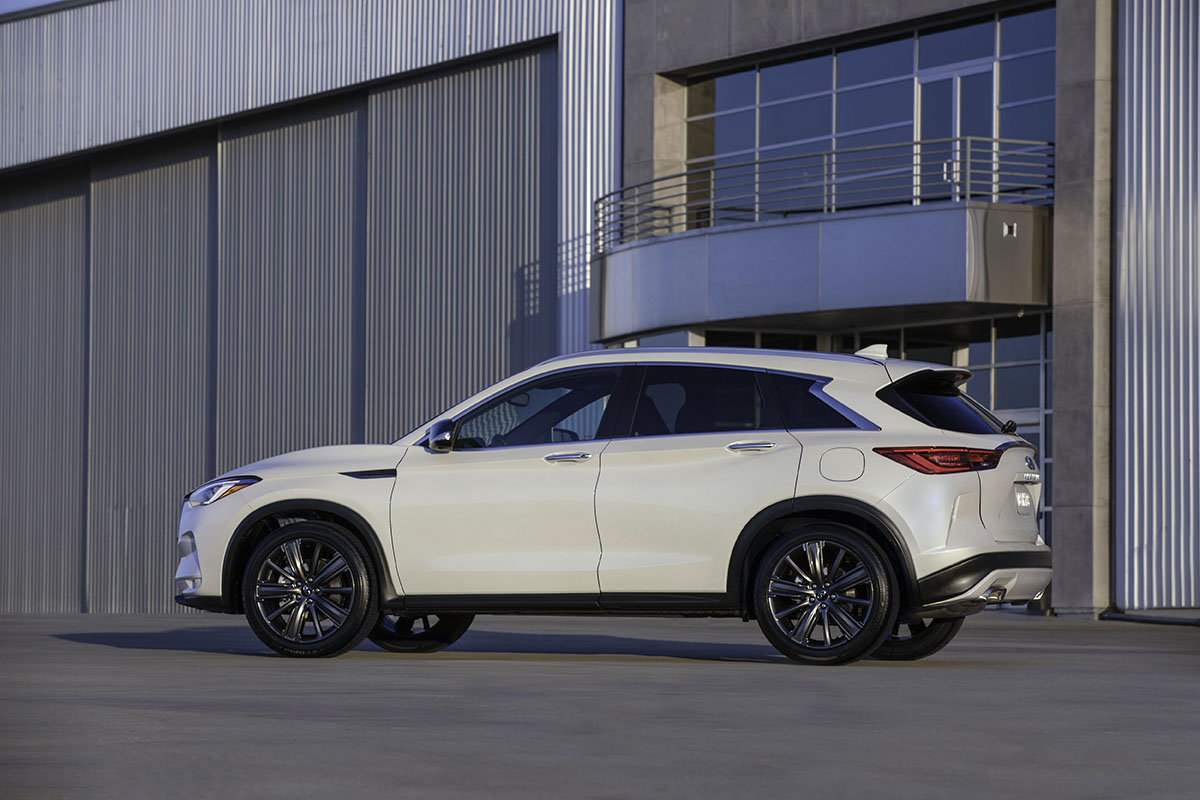 Why introduce all this good stuff, especially a technological tour de force of an engine and then neuter it with a mediocre version of the worst of all available transmissions, a CVT? Whether it was to cut costs or just be different for different's sake, Infiniti decision assured the QX50 with its beautiful new body and exotic new engine would be relegated to the middle of the pack at best when it came to performance. It was especially evident in traffic where the CVT was anything but smooth. Something needed to be done.
They've massaged the CVT to give it a more natural transmission feel. As with most CVTs, in normal mode this unit is set up for better fuel economy and thus it compromises the engine's performance and doesn't feel that much different around town. It didn't take me long before the first thing I did after belting myself in, starting the QX50 and putting it in gear was to toggle over to Sport mode. This adjusts the transmission to keep the engine in its power band – the range between peak torque and peak horsepower – giving you quicker and more consistent acceleration both from a dead stop and for passing. You still get a bit of that initial over-revving feeling at full throttle, but it quickly settles in and then moves along just fine. It's not perfect, but a noticeable improvement over the 2019 model.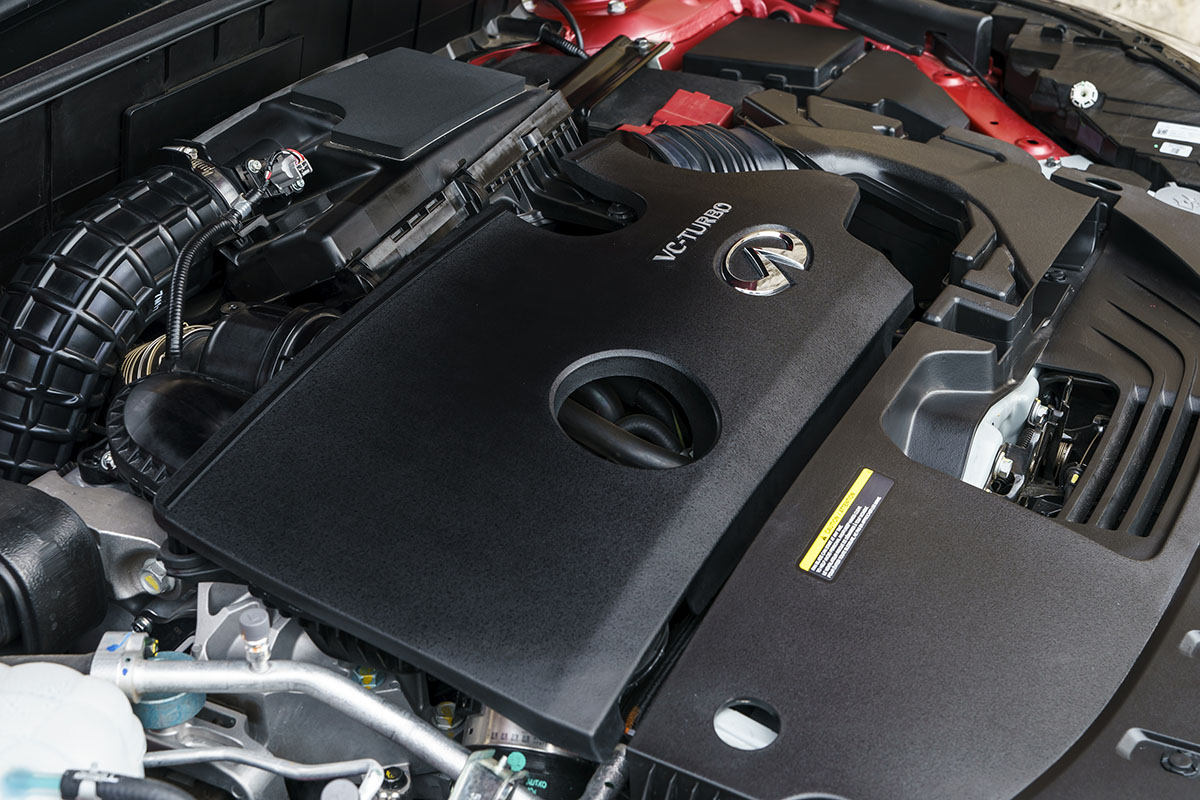 The problem comes when you compare it to others in the category. The VC turbo is supposed to provide you with a no compromise option when it comes to efficiency and performance. On paper it looks that way. In practice, however, you get a crossover that's slower than the BMW X3 and Mercedes-Benz GLC with their base engines and the QX50's 22 city/ 28 highway the EPA fuel economy isn't any better than its German competition.
People buy and drive these cars (and let's face it, they're really just glorified station wagons) for comfort, convenience, confidence in all-weather, and the status they bestow upon their owners. Mid-size SUVs, whether mainstream or premium are the sweet spot of the American family vehicle segment. That's why there are so many good options in this category now, and that's the QX50's biggest challenge.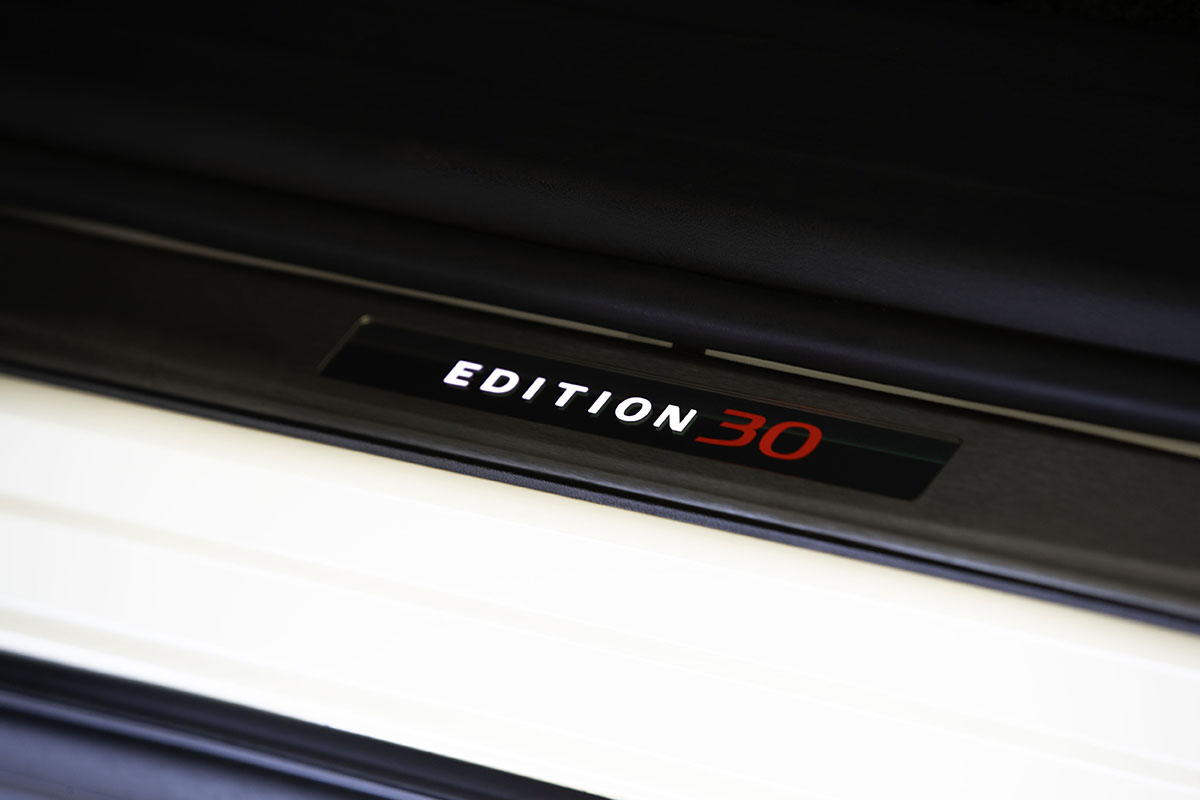 In its standard trim the interior is is clean and comfortable, but it doesn't really distinguish itself. At $37,250 for a front-wheel drive model, it's among the most affordable premium SUVs but it lacks some of the standard safety features found in the Lexus RX or Acura RDX. Move up a few trim levels to the Essential model I tested and the price jumps to $46,100. My Edition 30 package with all its added features, and destination charge drives the price up to $49,630, which is about the same as a comparably equipped Lexus RX, BMW X3, and Mercedes GLC, and a good $2,000 more than the much more fun to drive Acura RDX A-Spec.
Between Nissan's financial challenges, leadership upheaval, and some product decisions made years ago, Infiniti is facing some challenging times right now. The QX50 is one of the best looking mid-size crossovers to my eye, and it is plenty good. But good is a tough sell when other options in this category are great. Hopefully with new leadership in place, things will turn around quickly Infiniti and we'll be writing about the Edition 40 models with more enthusiasm.