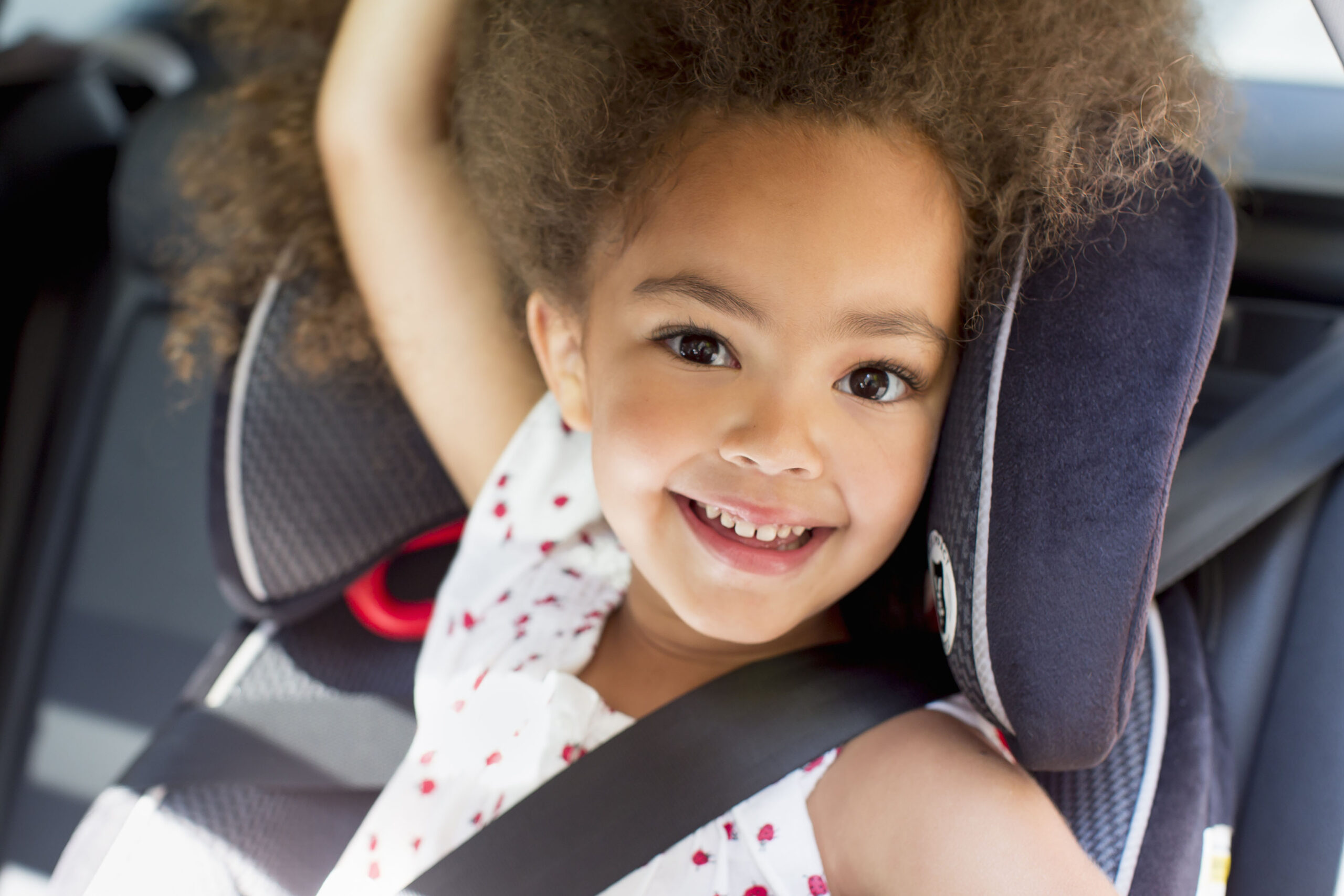 From crash tests to autonomous emergency breaking, lane assist alerts to back-up cameras, making your car safer is an industry itself.
And it's easy to feel comfortable, swaddled in our little rolling house pods. As long as we're all buckled in, odds are very good we're going to arrive alive.
But just a seat belt isn't enough for everyone. Our littler passengers need extra protection. And unfortunately most aren't getting it.
Though car seat use has doubled since 2004, 75 percent of seats are not used correctly. From loose or improperly buckled straps, to using an expired seat, there are actually quite a few places these plastic tot traps can go wrong. That's why Buckle Up for Life, a partnership between Toyota and the Cincinnati Children's Hospital Medical Center, has announced plans to extend their outreach services in 11 new markets.
That's the simple goal behind Buckle Up for Life; to get more car seats on the road, and to get people to use them properly.
"An alarming three out of four car seats are not installed properly," said Gloria Del Castillo, child passenger safety expert at Cincinnati Children's and specialist of community engagement for Buckle Up for Life. "We know that proper use of car seats and booster seats can help prevent many child injuries and deaths. That's why Buckle Up for Life teaches parents, caregivers and children about the proper use of car seats and provides free seats to families in need."
In addition to Cincinnati Children's Hospital Medical Center, Buckle Up For Life experts will now be available to answer questions and help parents find and install the right seats for their children at the following locations:
• American Family Children's Hospital, Madison, WI
• Cardon Children's Medical Center, Mesa, AZ
• City of Rocky Mount Fire Department, Rocky Mount, NC
• Dignity Health Mercy San Juan Medical Center, Sacramento, CA
• Randall Children's Hospital at Legacy Emanuel, Portland, OR
• Safe Kids Grand Forks – Altru Health System, Grand Forks, ND
• Safe Kids Utah, Salt Lake City, UT
• Saint Francis Hospital and Medical Center, Hartford, CT
• Trustees of Indiana University, Indianapolis, IN
• University Health System San Antonio, San Antonio, TX
• Wayne Metropolitan Community Action Agency, Detroit, MI
In addition, this fall they're launching the Gift of Safety program, which will provide more than 500 car seats through local non-profits to families in need around the country.
When Buckle Up for Life was founded in 2004, only a quarter of children were using car seats, and another quarter of children went completely unrestrained in cars. Through outreach and education, they've provided more than 40,000 car seats to families in need, and taught everyone how to use them properly. They also have a series of helpful videos on their YouTube Channel that have helped thousands more.
Now half of all kids are in their proper seats, and only one in twenty isn't buckled in.
"Cincinnati Children's has been a fantastic partner for more than a dozen years now. Together, we've made a real difference in improving child passenger safety across the country – one family at a time," said Mike Goss, General Manager, Social Innovation, Toyota Motor North America. "We look forward to helping even more children get places safely with Buckle Up for Life."