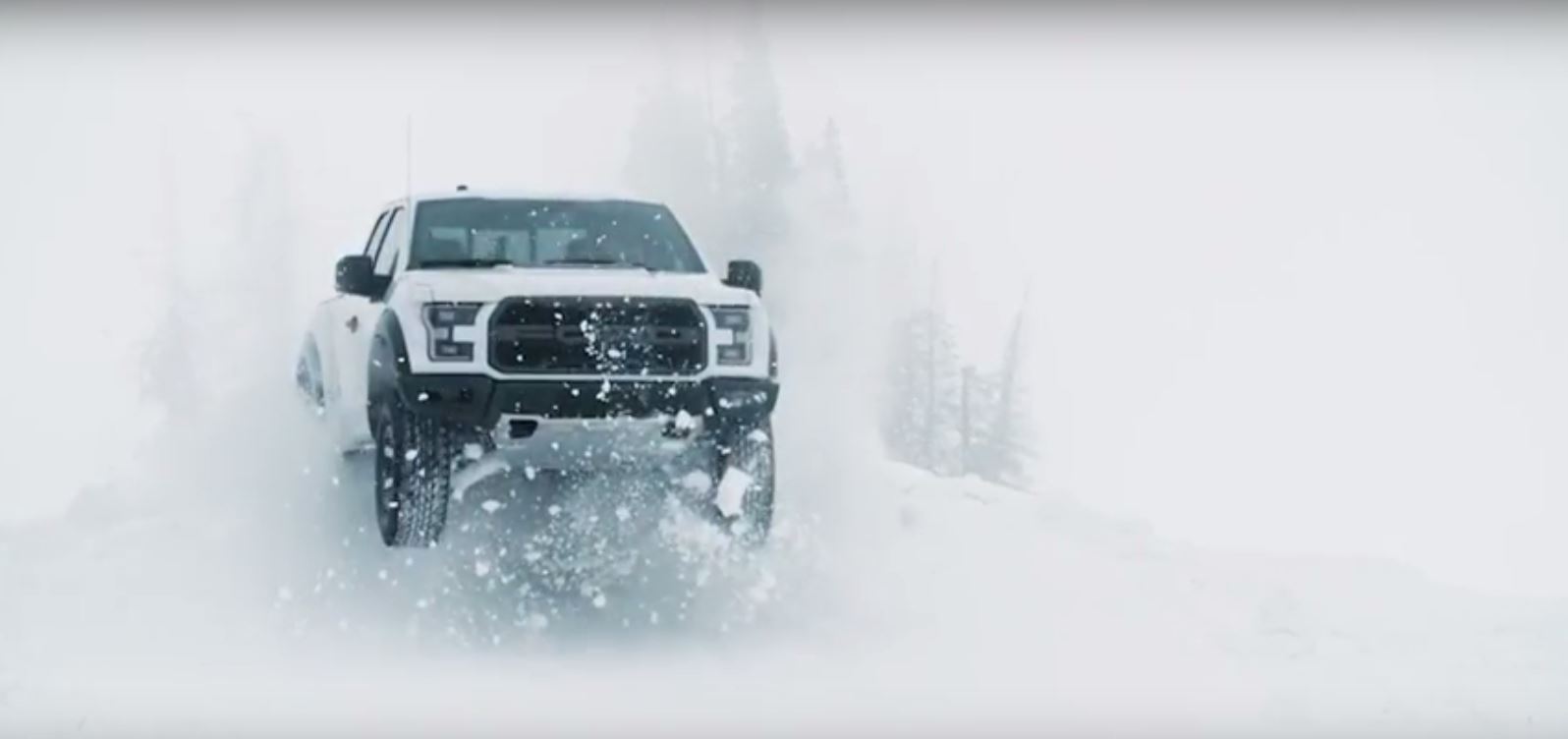 The holidays are coming to an end, but winter is going to stick around for a while. Like the drunken guest who passes out on your couch after the Christmas party – it was fun having him there, but you were really hoping he'd be leaving.
For all of us drivers, that means a few more months of skidding around, and hoping the driver in front of us knows how to handle the ice and snow as well as we do. But winter driving is not all white knuckles and tight sphincters, last week Ford reminded us how much fun you can have in the snow with this video of professional rally driver Ken Block playing around in a new F-150 Raptor.
It brought me straight back to high school, when my friends and I would take advantage of the brutal Wisconsin winters, doing donuts in any empty parking lot we could find. As an adult I'm a little less fearless, but I still use what I learned about controlled slides in my regular winter driving routine. After all, you're not going to enjoy the snow unless you play around a little bit.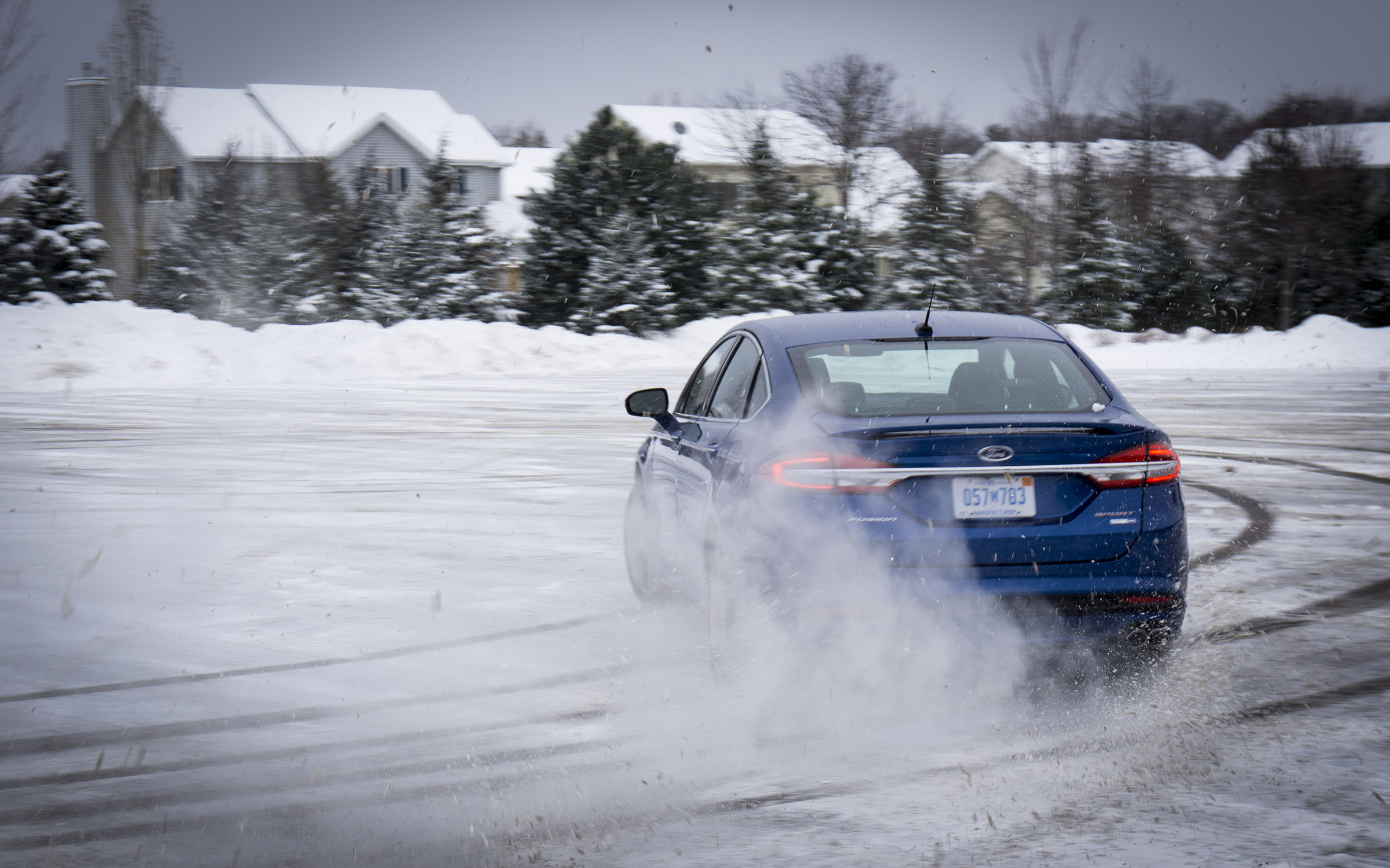 So in case you're not a professional driver or a brainless 17 year-old, what do you need to know to keep yourself safe on icy roads? These tips from AAA will keep you (and everyone else around you) alive, with a bit of an adrenaline rush.
Accelerate and decelerate slowly. Applying the gas slowly to accelerate is the best method for regaining traction and avoiding skids. Don't try to get moving in a hurry. And take time to slow down for a stoplight. Remember: It takes longer to slow down on icy roads.
Drive slowly. Everything takes longer on snow-covered roads. Accelerating, stopping, turning – nothing happens as quickly as on dry pavement. Give yourself time to maneuver by driving slowly.
The normal dry pavement following distance of three to four seconds should be increased to eight to ten seconds. This increased margin of safety will provide the longer distance needed if you have to stop.
Know your brakes. If you have anti-lock brakes (ABS) and need to slow down quickly, press hard on the pedal-it's normal for the pedal to vibrate a bit when the ABS is activated.
Don't stop if you can avoid it. There's a big difference in the amount of inertia it takes to start moving from a full stop versus how much it takes to get moving while still rolling. If you can slow down enough to keep rolling until a traffic light changes, do it.
Don't power up hills. Applying extra gas on snow-covered roads just starts your wheels spinning. Try to get a little inertia going before you reach the hill and let that inertia carry you to the top. As you reach the crest of the hill, reduce your speed and proceed down hill as slowly as possible.
Don't stop going up a hill. There's nothing worse than trying to get moving up a hill on an icy road. Get some inertia going on a flat roadway before you take on the hill.
Stay home. If you really don't have to go out, don't. Even if you can drive well in the snow, not everyone else can. Don't tempt fate: If you don't have somewhere you have to be, watch the snow from indoors.
In addition to those snow tips, AAA also recommends you pay extra special attention to routine habits, like keeping your tires rotated and properly filled. Don't fall into auto-pilot while driving; make sure you're always looking at the road and buckling up. And speaking of auto-pilot, never use your cruise control. It's especially true with cars that have adaptive cruise control. Slowing quickly on slick roads can cause you to lose control and what might just be dangerous, could lead to disaster.
Whether you're heading out to the grocery store or for a joyride on empty snowy roads, you can have a great time driving in the winter while staying safe. Relax, keep your head on, and follow AAA's tips. And when you see an empty parking lot, do a little skid for me. Just for fun.