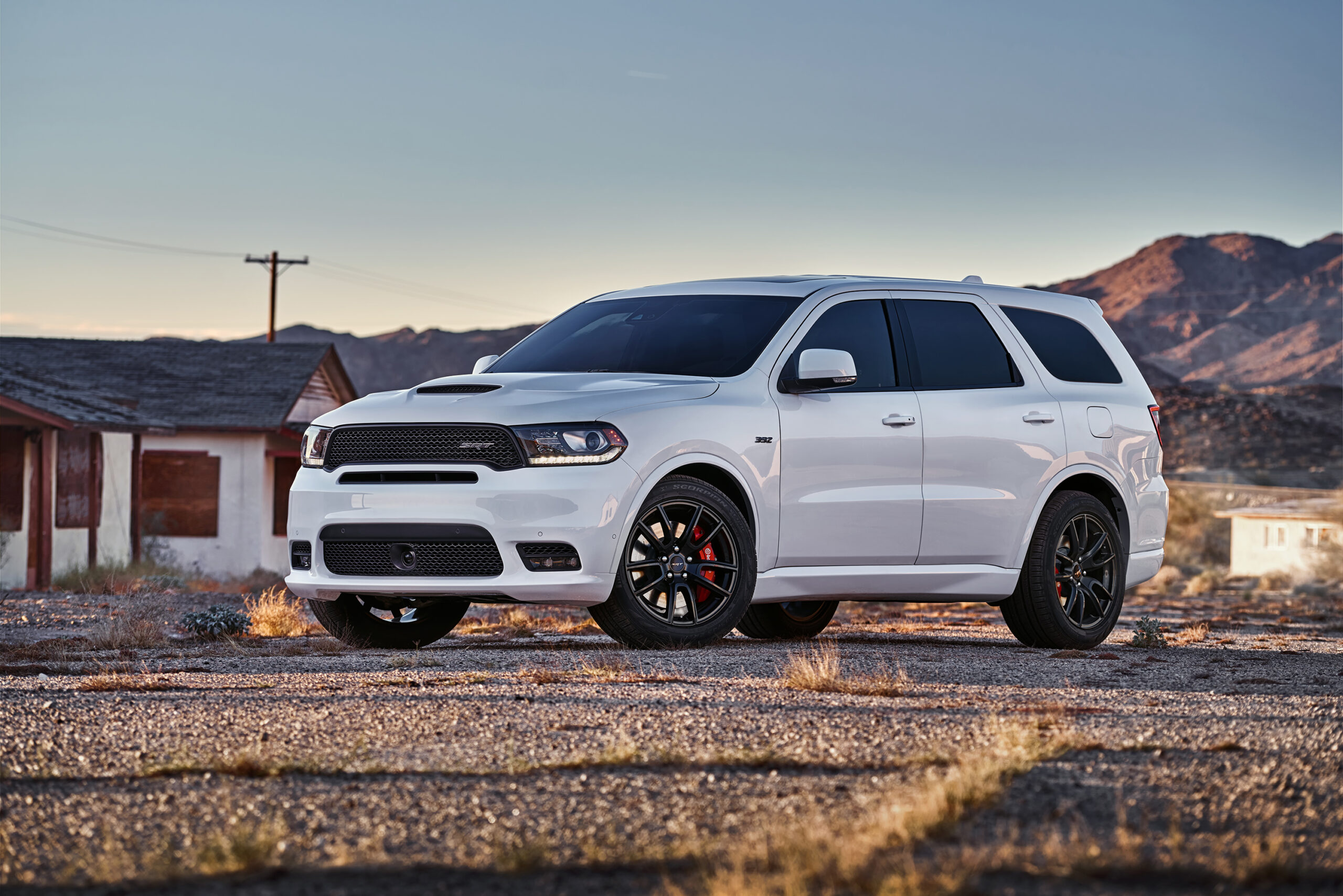 You may have noticed we don't talk too much about Fiat Chrysler on this site. Yes, we reviewed the incredibly fun and fundamentally flawed Alfa Romeo 4c, and really we'd like to get our hands on a Pacifica, because everything we've seen and read about their latest minivan suggests they've reinvented the category they created. But other than that when you think about FCA vehicles, you usually only think of one thing: more power. After a year marked by innovation from almost every other automaker, we can't help but notice the absence of any FCA brands in stories about electrification and autonomy.
And it's not just the lack of news that's troubling. In January auto industry sales were stronger than expected given both political and economic uncertainties, but FCA's sales were less than stellar. After a quiet Detroit Auto Show, FCA's first move to excite the masses is more of the same: more power in the form of the 2018 Dodge Durango SRT.
The plan? A three row SUV that can outhaul both SUVs and muscle cars. A vehicle that stresses both utility and sport.
The functional SRT vented hood hints at what's hiding beneath, a 392-cubic-inch HEMI® V8 that makes 475 horsepower and lays down 470 lb.-ft. of torque. So what happens when you take all those horses to the drag strip?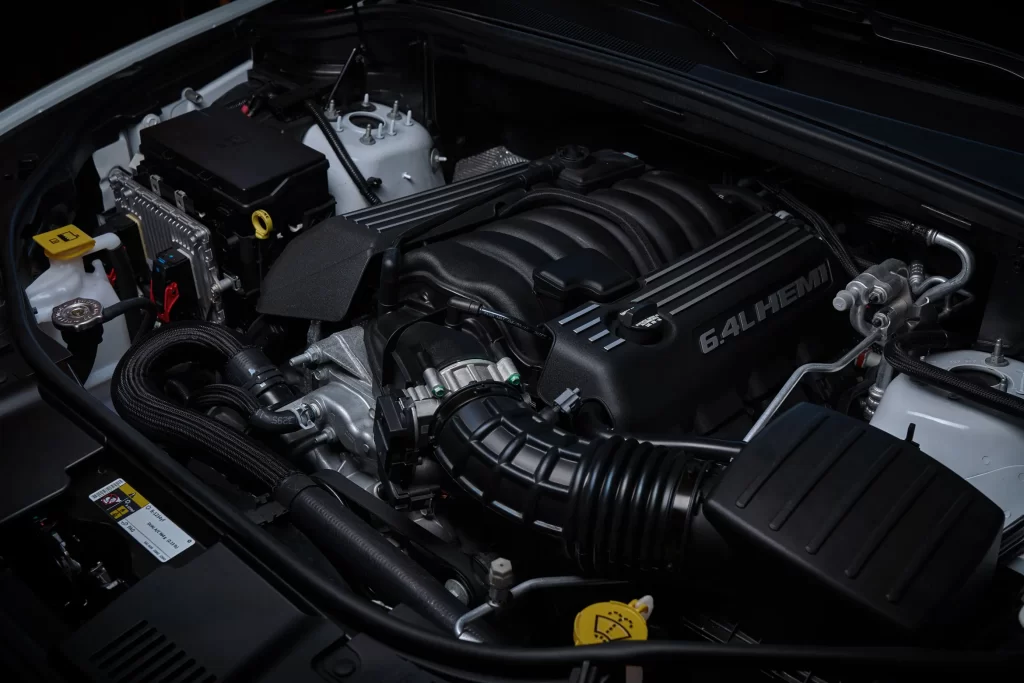 Well, after everyone stops laughing at you for racing an SUV, you'll have a pretty great day. The Durango goes from 0-60 mph in 4.4 seconds, and completes a quarter mile on a track in 12.9 seconds. For comparison, the 2015 Hellcat Challenger is the fastest SRT model to date, and it runs a quarter mile in 11.0 seconds. For something so much bigger, the Durango really does hold its own.
According to Tim Kuniskis, Head of Passenger Cars Brands, Dodge, SRT, Chrysler and FIAT – FCA North America, "The new 2018 Dodge Durango SRT is America's fastest, most powerful and most capable three-row SUV. This is what you get, when you take everything great about the Durango and combine it with the performance of the Charger SRT: a 12-second quarter mile, toy-hauling, three-row muscle car."
That big engine also comes in handy when you're hooking up your boat, camper, or race trailer. You can pull up to 8,600 pounds of toys behind that thing, which is more than a GMC, Chevy, and the current Ford Expedition.
Depending on whether you're racing or towing, you'll probably want the car to drive a little differently. Durango comes with seven different driving modes that alter the shift schedule to increase speed, improve fuel economy, or give the car better traction depending on the setting.
This is all sounding pretty cool, right?
Well then you look at it. Let's just say this is not the world's prettiest Dodge.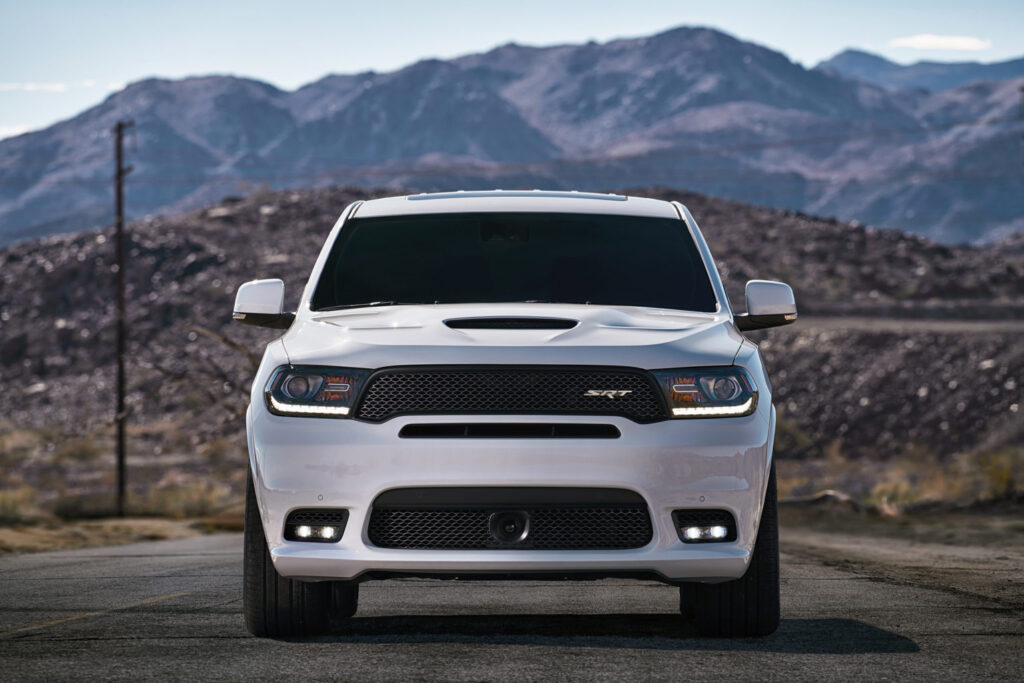 I've got a guilty pleasure thing about the Challenger, with its aggressive and masculine stance, but whatever I find so charming about the front end of the sports car doesn't translate to the Durango. The styling cues don't translate to the bigger, taller front end of the Durango. It just seems clunky and boxy. And not at all modern or hip.
That clunky theme isn't limited to the front. After the aggressive hood, the car just kind of extends back, without a lot of interest to the sides, roofline, or rear liftgate. It's not quite a box with 90 degree angles, but the rear just feels, big, heavy and unfinished. I know this is going to sounds extra mean, but between the slope and lack of finesse to the styling, the back view looks more like a mini van than an SUV.
They do better on the interior. Leather, suede and chrome make up the bulk of the materials. The black and red-brown feel strong but a little luxurious.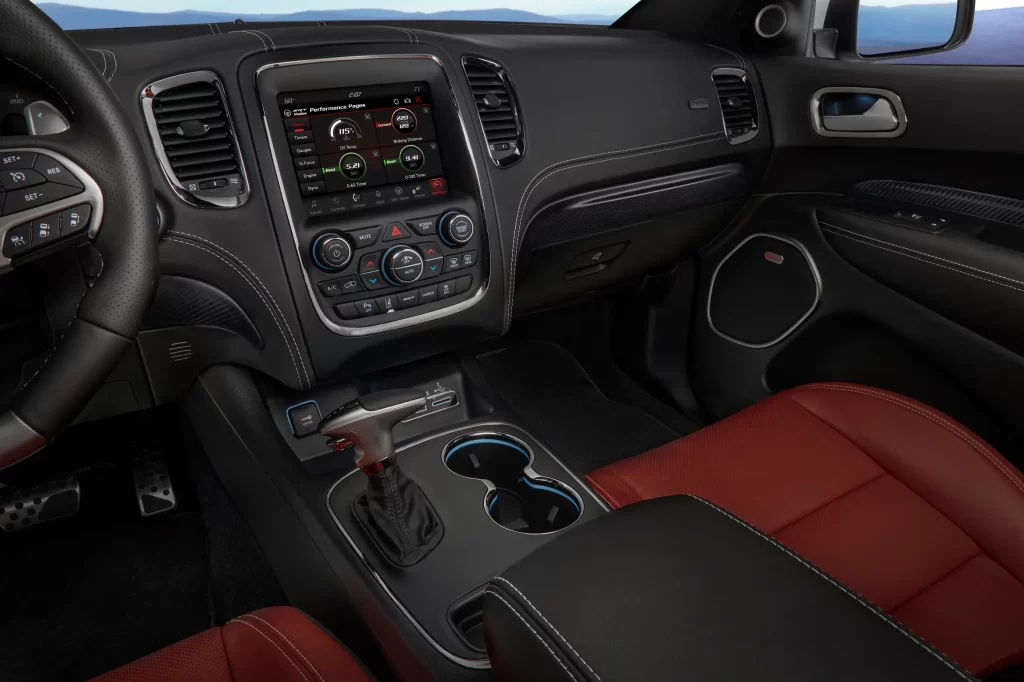 Unfortunately, even though I like a lot about the inside, the outside would probably stop me from ever wanting to get in.
Dodge officially reveals the new Durango SRT tomorrow at the Chicago Auto Show. Who knows, maybe it will look better in person than in the pictures they sent us.