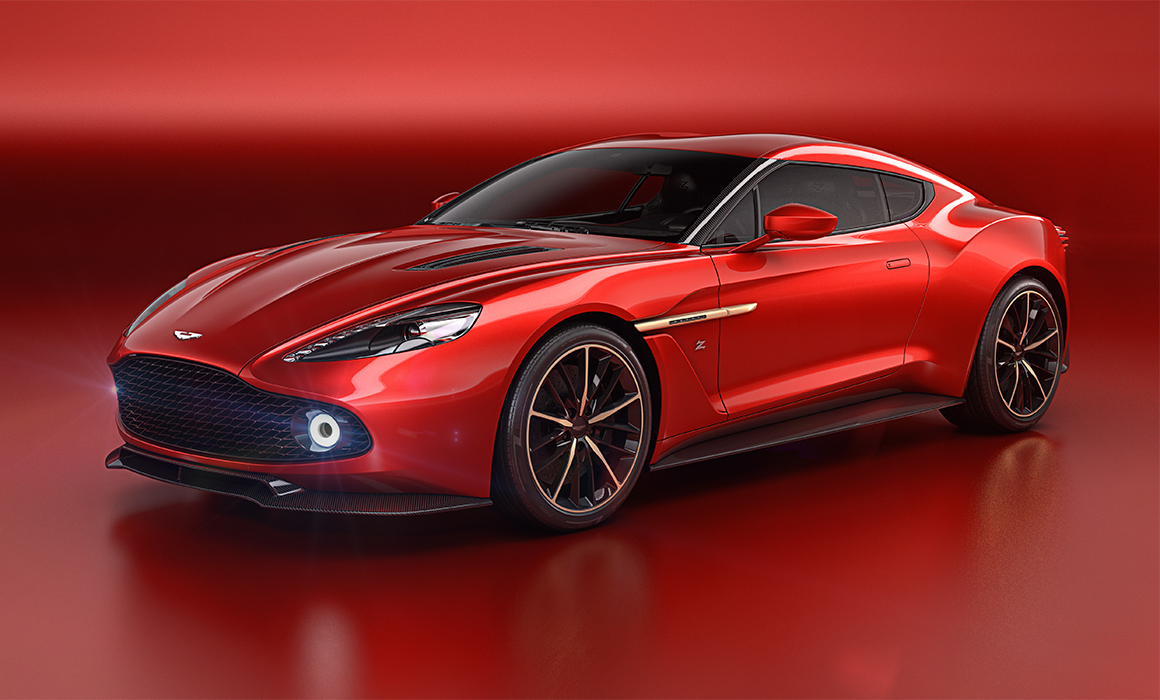 If you're looking for a rolling sculpture to fill out your art collection, stop here: Aston Martin announced the Vanquish Zagato concept. The concept is a collaboration with celebrated Italian design-house Zagato, and it is simply stunning.
The partnership between the two companies began with the DB4 GT Zagato in 1960, continuing through 2011's V12 Vantage Zagato. Aston Martin designers say the experience helps them to push the limits of classic Aston Martin concepts, producing some of the most avant-garde designs they offer. These truly artistic designs are strongly inspired by Zagato, and the history of their partnership.
'We pride ourselves on our strong partnership and the creation of the Vanquish Zagato Concept was a true shared experience,' says Zagato's CEO, Andrea Zagato, 'it represents the essence of an important design relationship that dates back over fifty years.'
Ugo Zagato's first contribution to the automotive industry was to do away with heavy exteriors and model bodies after an airplane fuselage; to make them aerodynamic, lighter, and above all faster. It is fitting then, that this new body is entirely built from carbon fiber — the large panels allow fewer split lines on the body. The rear end is finished off with an exhaust nestled into carbon fiber sills. These panels wrap around the back of the car, forming a clean line from headlight to taillight. The end result is beyond sleek.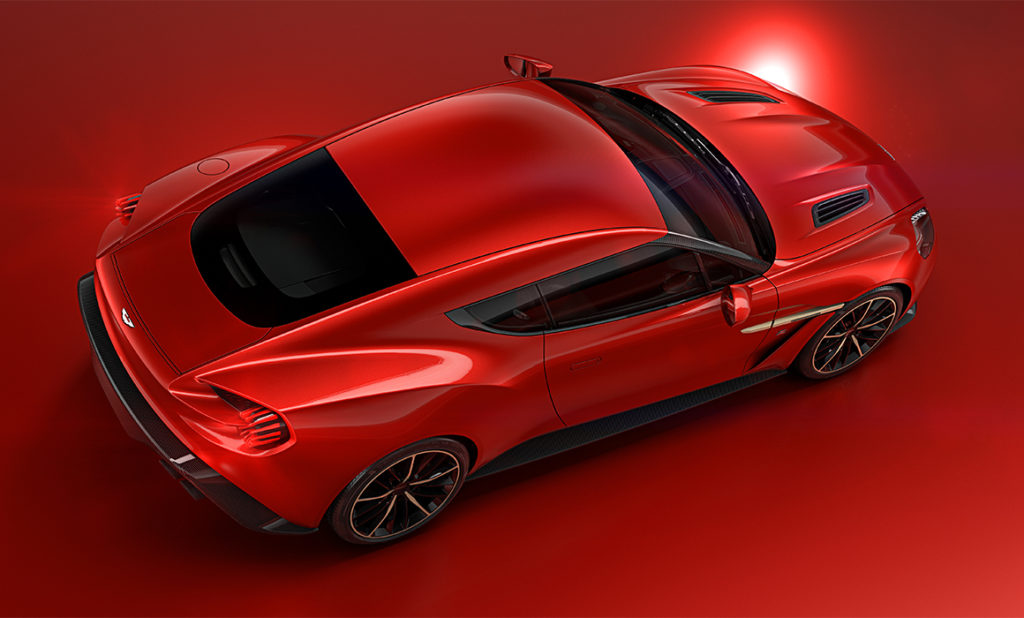 The "Double Bubble" roof is also classic Zagato. The design was debuted in the early 1950's to accommodate racing helmets without sacrificing aerodynamic efficiency.
The concept also pays homage to classic and contemporary Aston Martin cars with mirrors inspired by the One-77. The rear end recalls the DB11 with a retractable spoiler. The side strake runs from door to wheel arch, a design first introduced on the CC-100.
The interiors are just as stunning. Herringbone carbon fiber panels, anodized bronze and leather stitched and embossed with the trademark Zagato "Z" all bring a sense of aggressive power and luxury.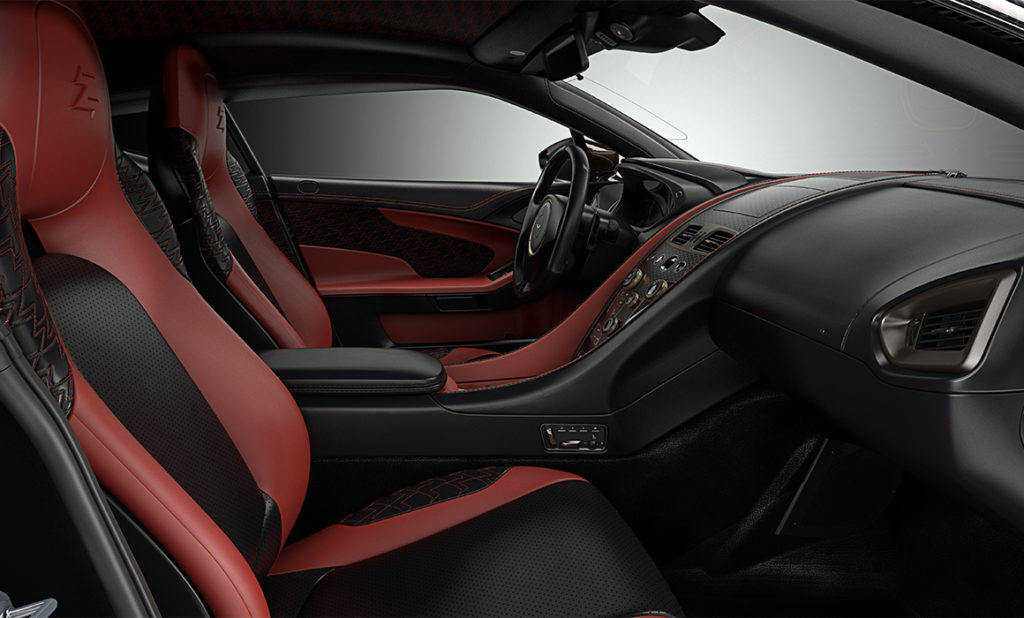 And in case you're thinking this one is all design, they upgraded from the Vantage's V12 engine to 600 PS. This should be plenty fun to drive.
Unfortunately, performance and luxury have a price. We don't know when or if the vehicle will come to market, but we have a sense that weekend trips in the Vanquish Zagato likely won't come cheap.