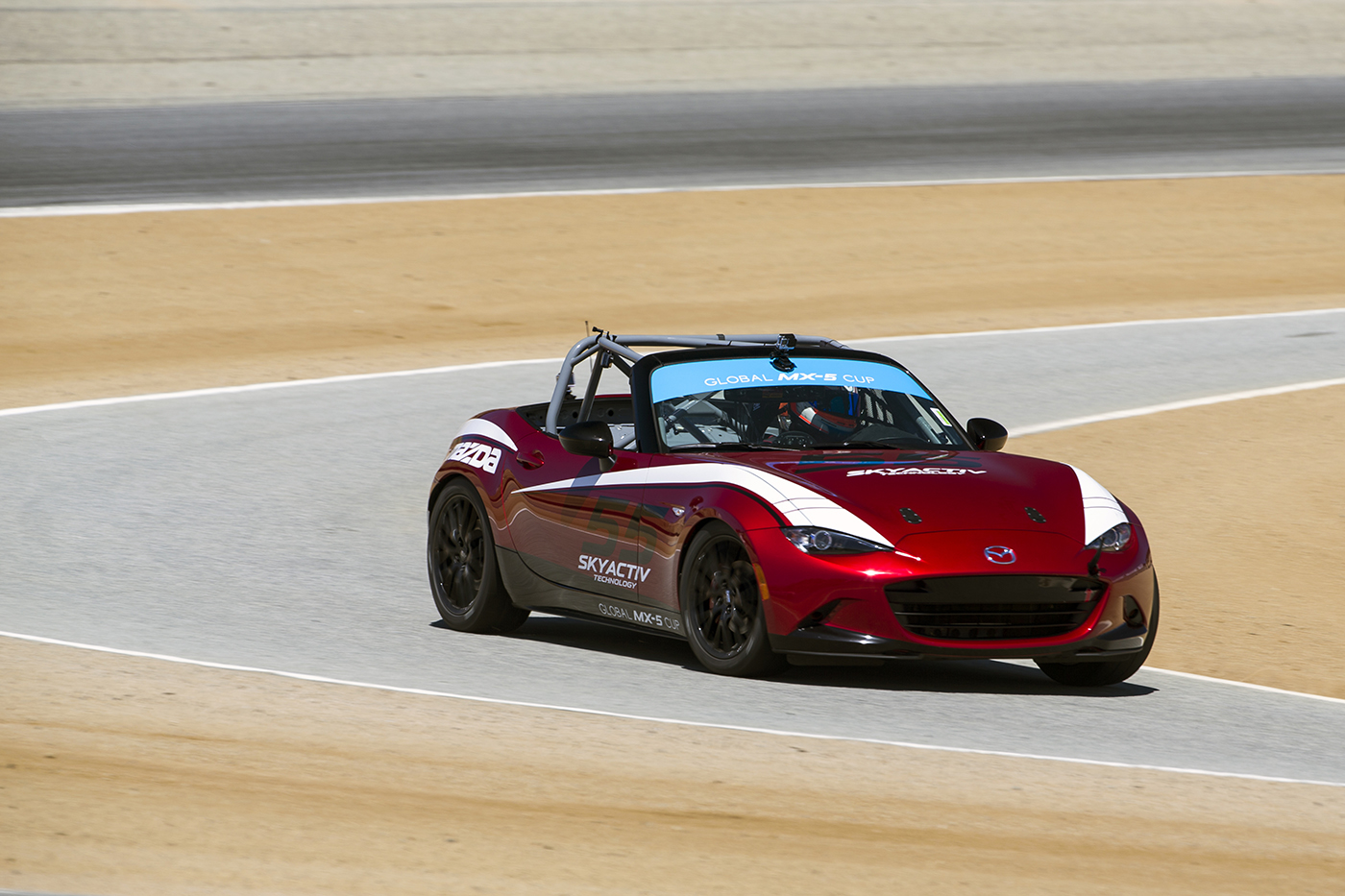 There's no way around it — motorsports is an expensive hobby. Even as a spectator, you're shelling out for travel, lodging, tickets to events, food, souvenirs and more.
And if you actually want to own a racecar of your own? A top flight Formula 1 team can spend upwards of $400,000,000 per season. If you want to race NASCAR remove a zero. And if you want to run a Porsche GT3 in the IMSA GT Daytona Series, the cost will be about $400,000 per season. Who knows, maybe you're the next Dan Gurney but you'll never know it until you can get out on the track and let loose. But unless you hit the lottery or daddy has a very big bank account, you're shut out of professional racing.
Enter the Mazda MX-5 Cup car. This seriously modified MX-5 convertible has brought racing to an entirely new income bracket since 2003. And people were thrilled. With the introduction of the updated car last year, more than 40 deposits were accepted within the first 36 hours of availability, and all 108 cars built were sold.
It's no private-sale Ferrari party, but that's pretty solid for race car sales.
For 2017 it's getting better. But also a little more expensive.
The car is now priced at $58,900, which is an 11.1 percent increase from the original price of $53,000. Mazda says the new price is reflective of significant improvements made to the car. And even with the increase, I still can't believe how affordable this car is.
"An old adage is that racing improves the breed, and in just the first few months of racing, we have made a few significant upgrades to ensure that the car remains a great value for many years to come," says John Doonan, Mazda North American Operations director of motorsports. "The bottom line, is that this car is even better than it was just a few months earlier and we expect to see even more of them on tracks around the world in the years to come."
Both the gearbox and engine brackets saw improvements; now both components are track-only parts, specifically designed for high speeds.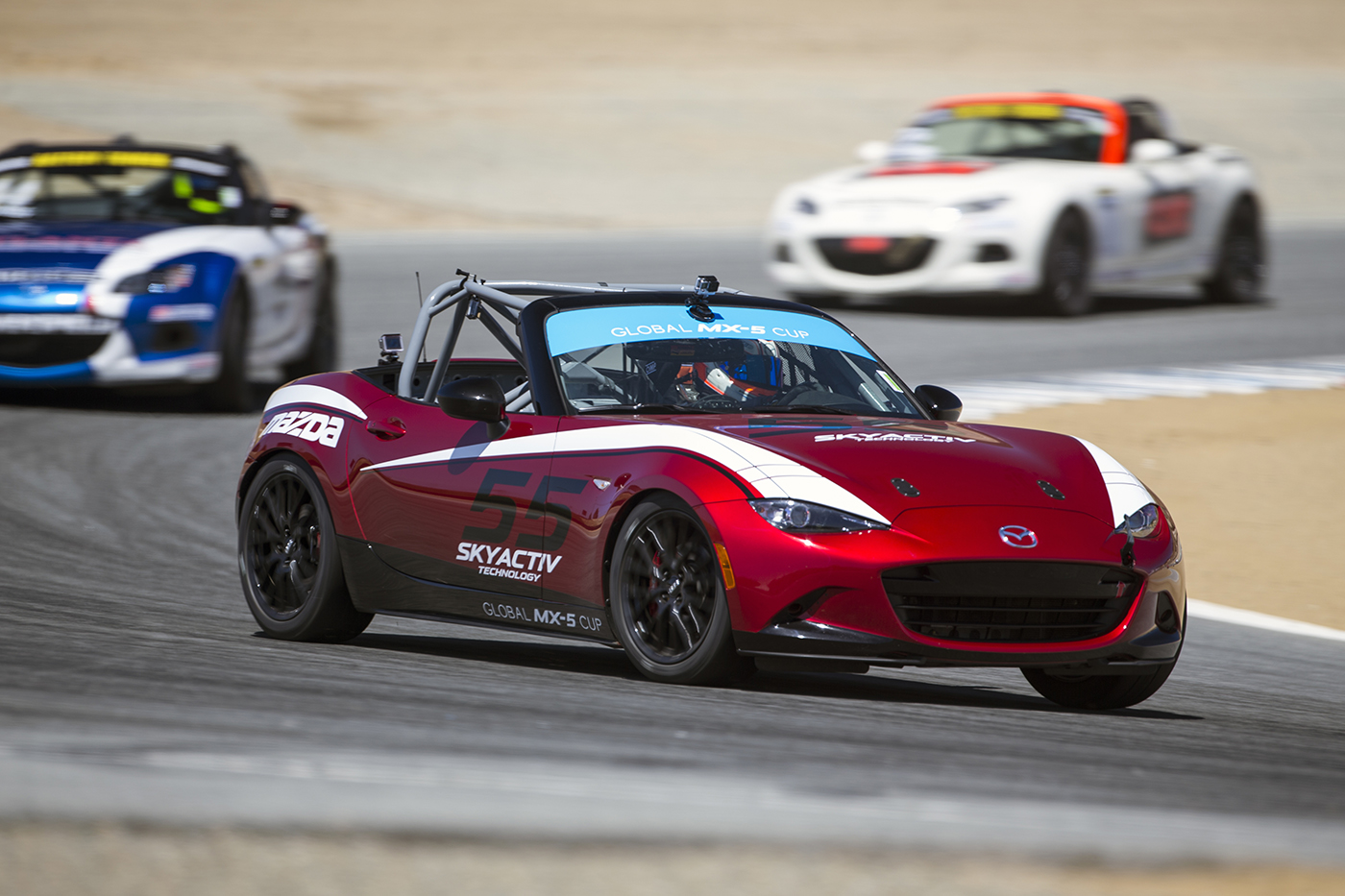 They've also made improvements to the differential bushing inserts and updated ECU hardware and software. Per customer request, they've added a fuel pump-out kit.
Not keen to let their older cars deteriorate, Mazda is also offering retrofit parts and service for the early build cars to ensure the original racers can keep up with the new ones on the track.
While the new car is an incredibly affordable racer, you still have to train and earn your competition license. You'll also need a trailer, a truck to haul it with, protective gear, extra tires, parts and other gear, but compared to other professional series, the Mazda Cup is a bargain.
"When we launched the new MX-5 Cup racecar, our goal was to provide the best value in sportscar racing. We believe we have done that," Doonan said. With more than 100 orders to date, many others obviously agree.
Man, I really should have bought this thing $5,000 ago.