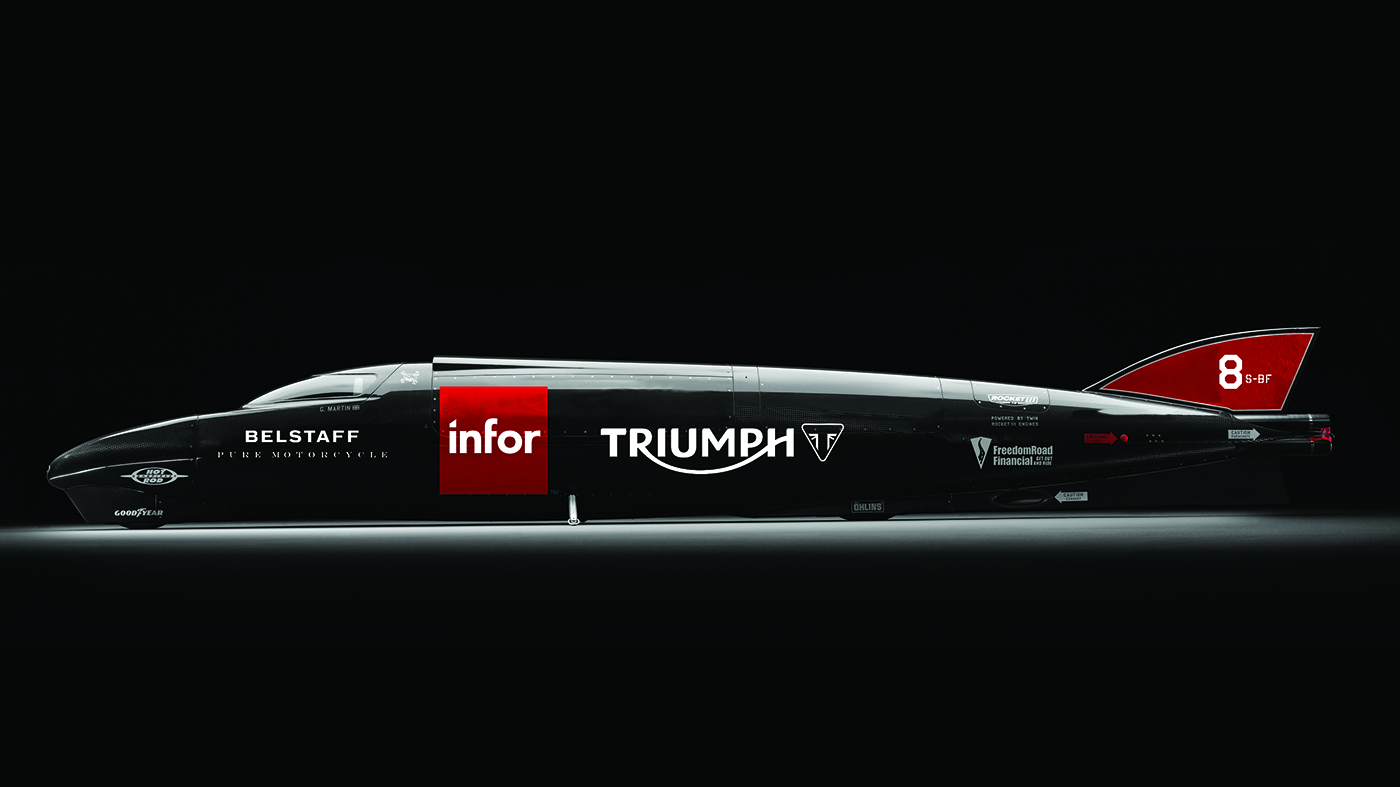 Close your eyes, and think about the last time you really stepped on the gas. Remember your heart racing, your muscles tensing, time seeming to slow down as you test the limits of how fast your car (and you) can reasonably drive.
How fast were you going when you backed off? Over 100? 125? On a track we've hit speeds over 150 miles per hour before lifting.
That's nothing.
Later this month, storied British manufacturer, Triumph Motorcycles, will take a bike to the Bonneville Salt Flats in Utah, and try to break the current motorcycle land-speed record of 376.363 mph.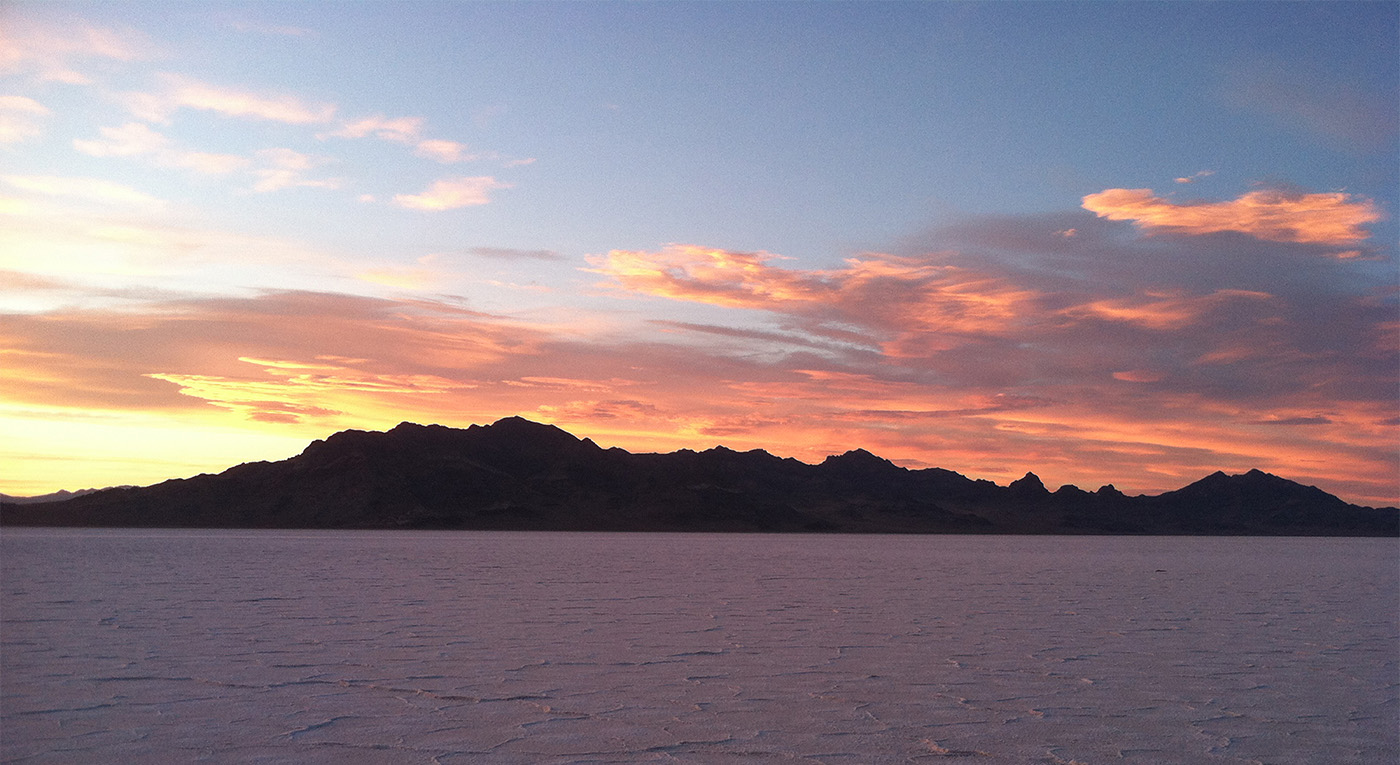 Let's put that in context: the typical commercial airliner travels around 550-600 mph — this motorcycle will attempt to hit speeds closer to air travel than highway.
That's exactly what the Triumph Infor Rocket Streamliner was built for.
At 25 and a half feet long, 2 feet wide and 3 feet tall, this monster houses two turbocharged Triumph Rocket III Engines. Working together, these engines produce 1,000 bhp at 9,000 rpm. Hey, that's the kind of power you need if you're looking to break an unimaginably fast record.
Guy Martin, multiple speed record holder and rider for the upcoming speed test, thinks the bike is up to the challenge.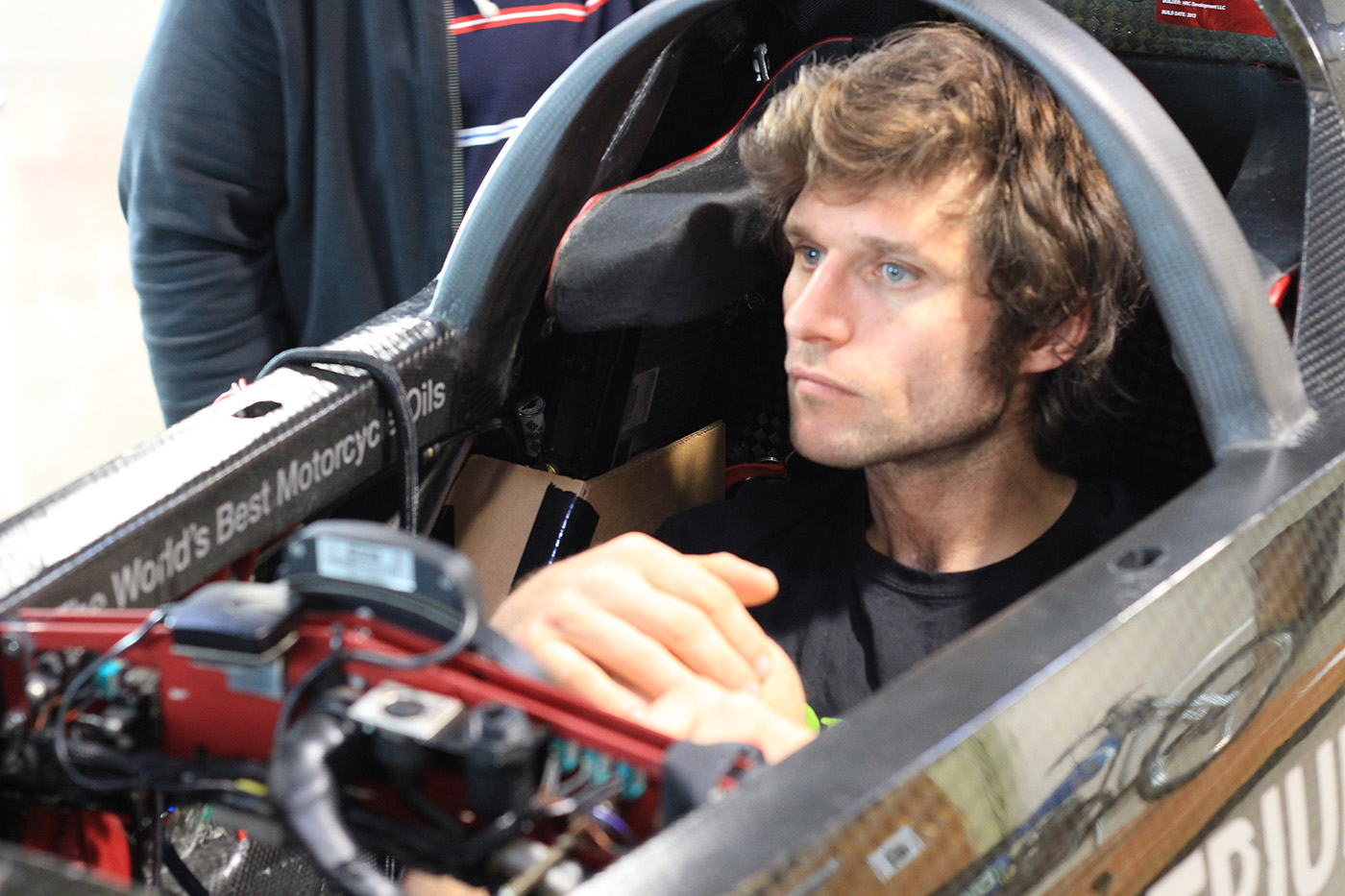 "The Triumph engineers have built an amazing machine, giving us the very best chance to beat the two-wheeled land speed record," he said in a press release.
This wouldn't be the first time Triumph broke world records at Bonneville — they even named their iconic standard bike after the track after breaking the current land-speed record there in 1956.
Between 1955 and 1970 Triumph continued pumping out bikes that broke speed records. During that time period, there were only 33 days where the title of "World's Fastest Motorcycle" was held by other makes.
We'll know later this month if we have a new fastest bike in the world.