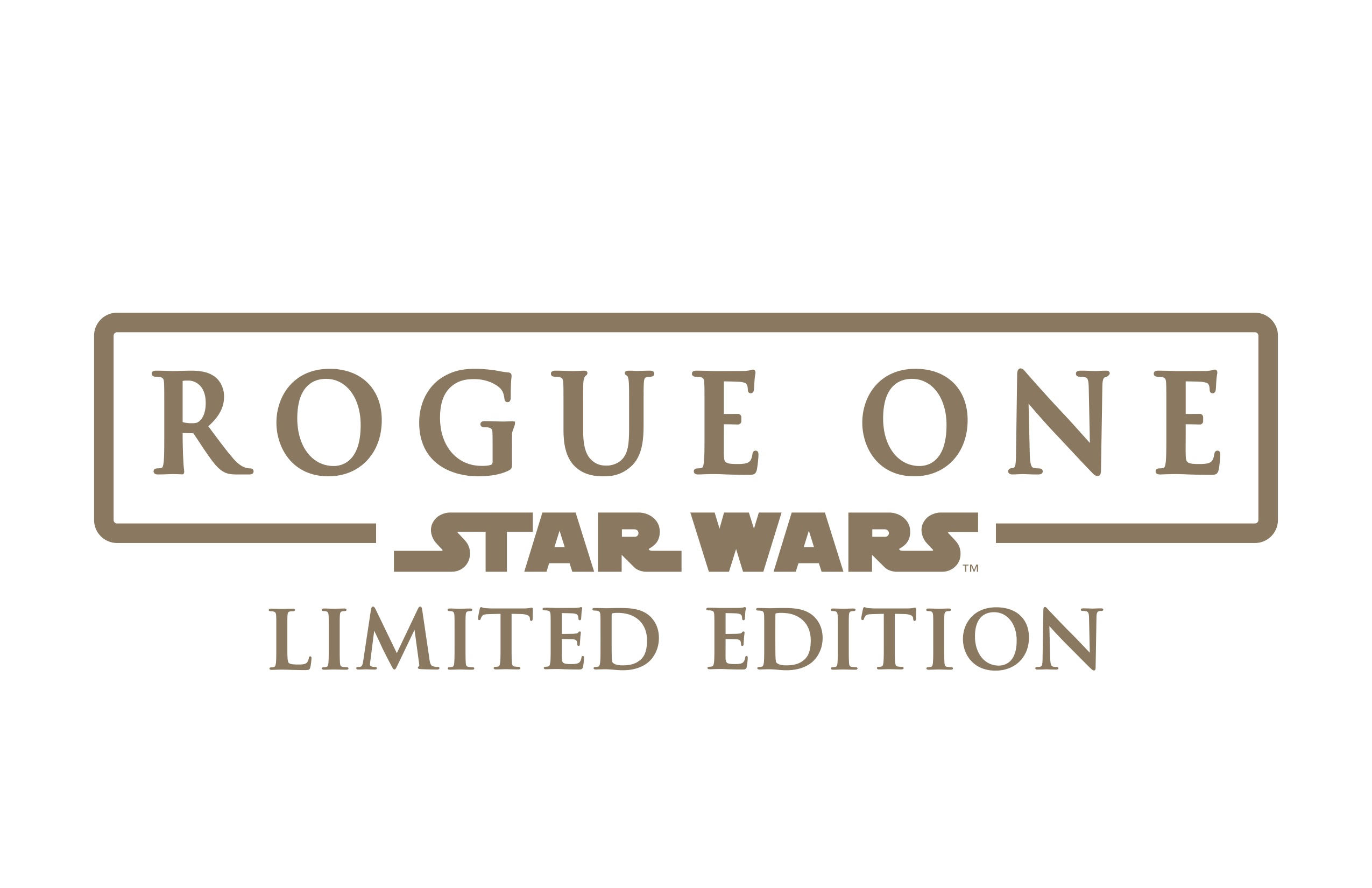 All my life I've been a Star Wars nerd. I can't tell you how young I was when I first saw the films, I just grew up knowing about them.
Through the years I've played Star Wars games, gone to Star Wars parties, watched fan videos, and dressed as Princess Leia for Halloween no less than five times. I soak up every little bit of the franchise I can get.
And now I can drive it.
Nissan announced a limited-volume special edition of their new 2017 Rogue, in honor of Rogue One: A Star Wars Story.
They didn't give us much detail to anticipate, other than an image of the special vehicle badge. We'll find out more shortly, though; the car is set to debut at the Los Angeles Auto Show next month.
Nissan is one of five global brands to make a partnership with Lucasfilm Ltd. in preparation for Rogue One, which premiers on December 16 — exactly one year after The Force Awakens re-launched the franchise.
What does an SUV have to do with Star Wars themed heists, you ask?
Obviously unrelated merch was going to be a byproduct of Disney purchasing the rights to this franchise. But in this particular case I don't mind. A car is way better than an action figure.
These Rogue One inspired cars will be a variation on the new 2017 Rogue. The new version comes with minor exterior and interior updates, and a slew of new safety features including emergency breaking and pedestrian detection.
The 2017 Rogue is also the first hybrid Rogue, boasting an estimated 35 miles-per-gallon highway.
Other than the badge image, we have no idea what Nissan is going to do to make this car feel like Star Wars. Will there be smugglers compartments? How about a hologram-enabled dash cam? And for god's sake, can it make the Kessel Run in less than 12 parsecs!?
In one month we'll give you an update, and we can all geek out together.