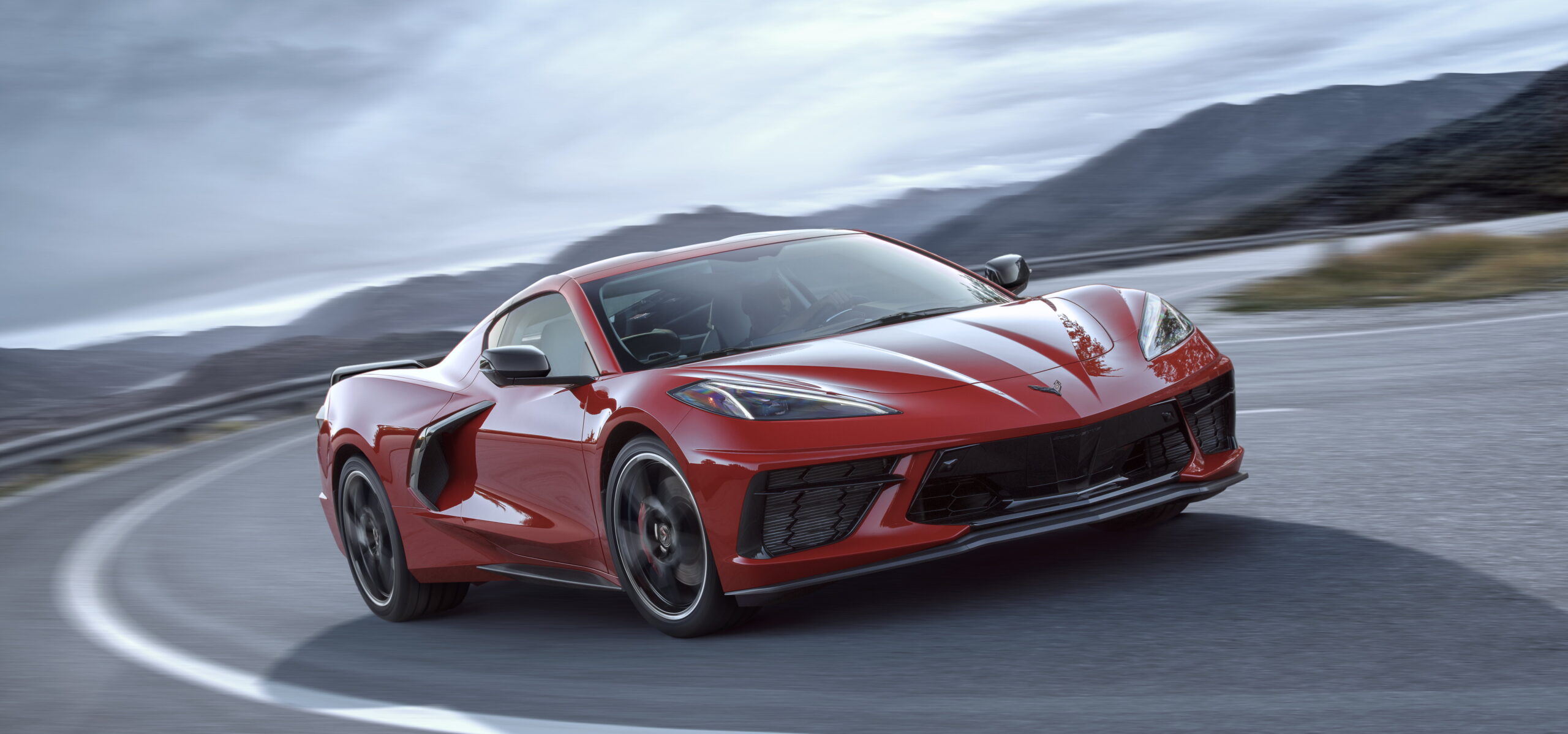 Zora Arkus-Duntov imagined it back in the '60s, but it took Mark Reuss, Tadge Juechter and their team to finally bring it to reality. The long-rumored, long-teased, long-awaited mid-engine Corvette was finally revealed last night at a hangar in Tustin, California to hundreds of automotive journalists. And there's only one thing you really need to know…
The price will start under $60,000.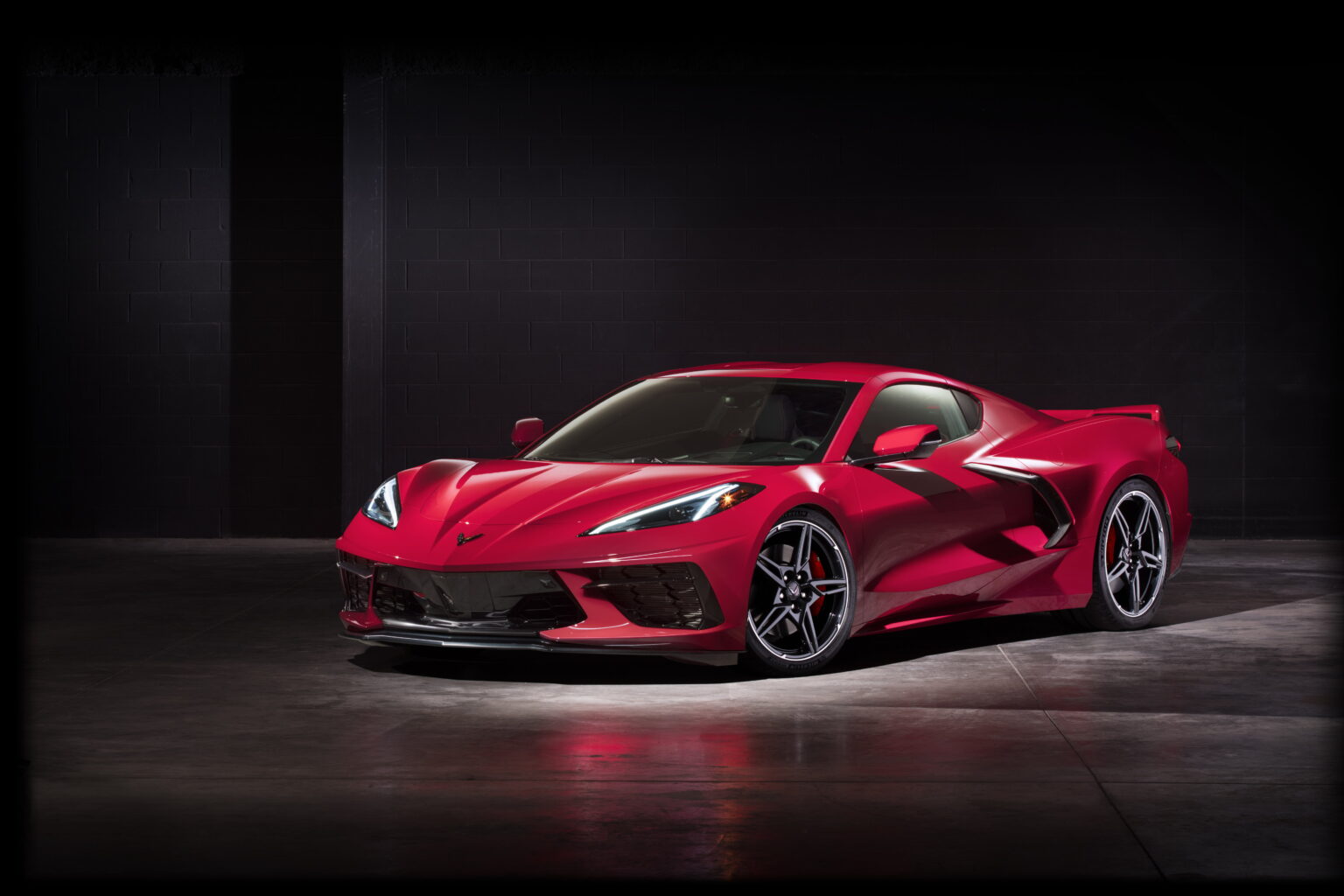 Sure we can talk about the 495-horsepower, 6.2-liter, naturally-aspirated V8 and the fact that its valve covers ride lower than the tops of the 20-inch rear tires.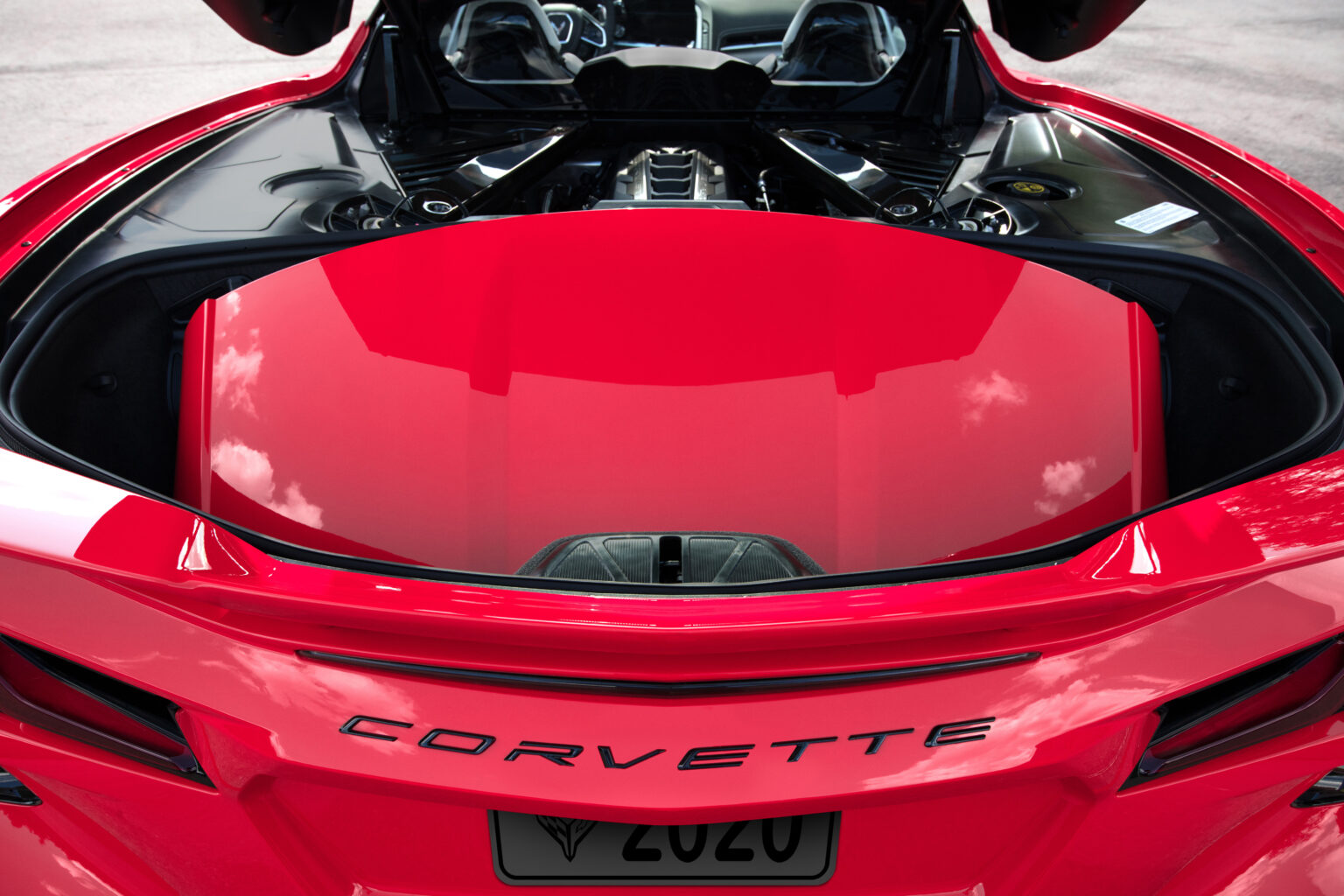 Sure, we can talk about 0-60 times so low it'll be the quickest Corvette ever.
Sure, we can talk about the nearly 1G of lateral acceleration provided by the sport-tuned suspension and beefy Michelin all-season high performance tires.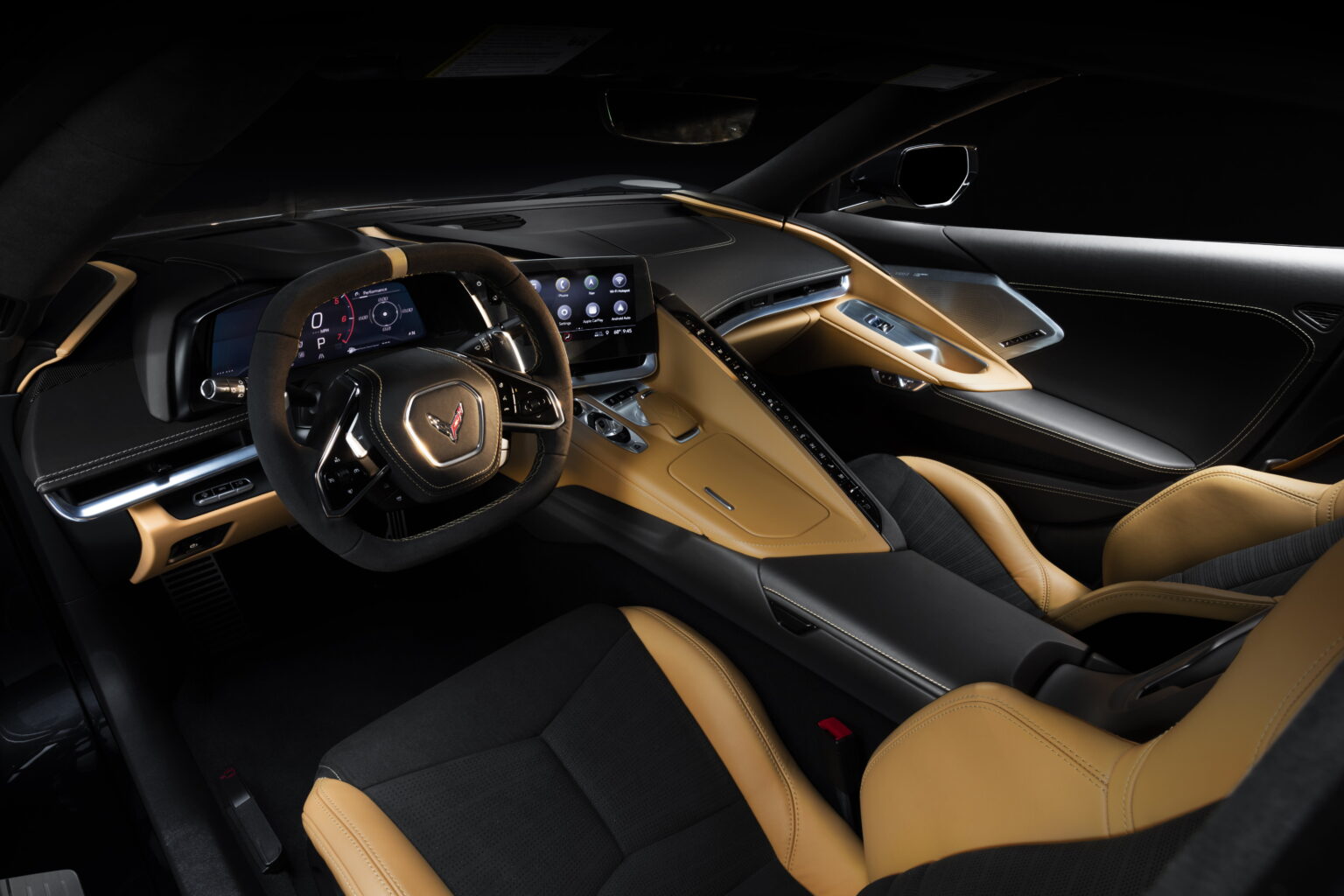 Sure, we can talk about the reduced mass and lowered center of gravity provided by the use of aluminum, carbon fiber, and yes traditional fiberglass to create a car that turns like no 'Vette before it.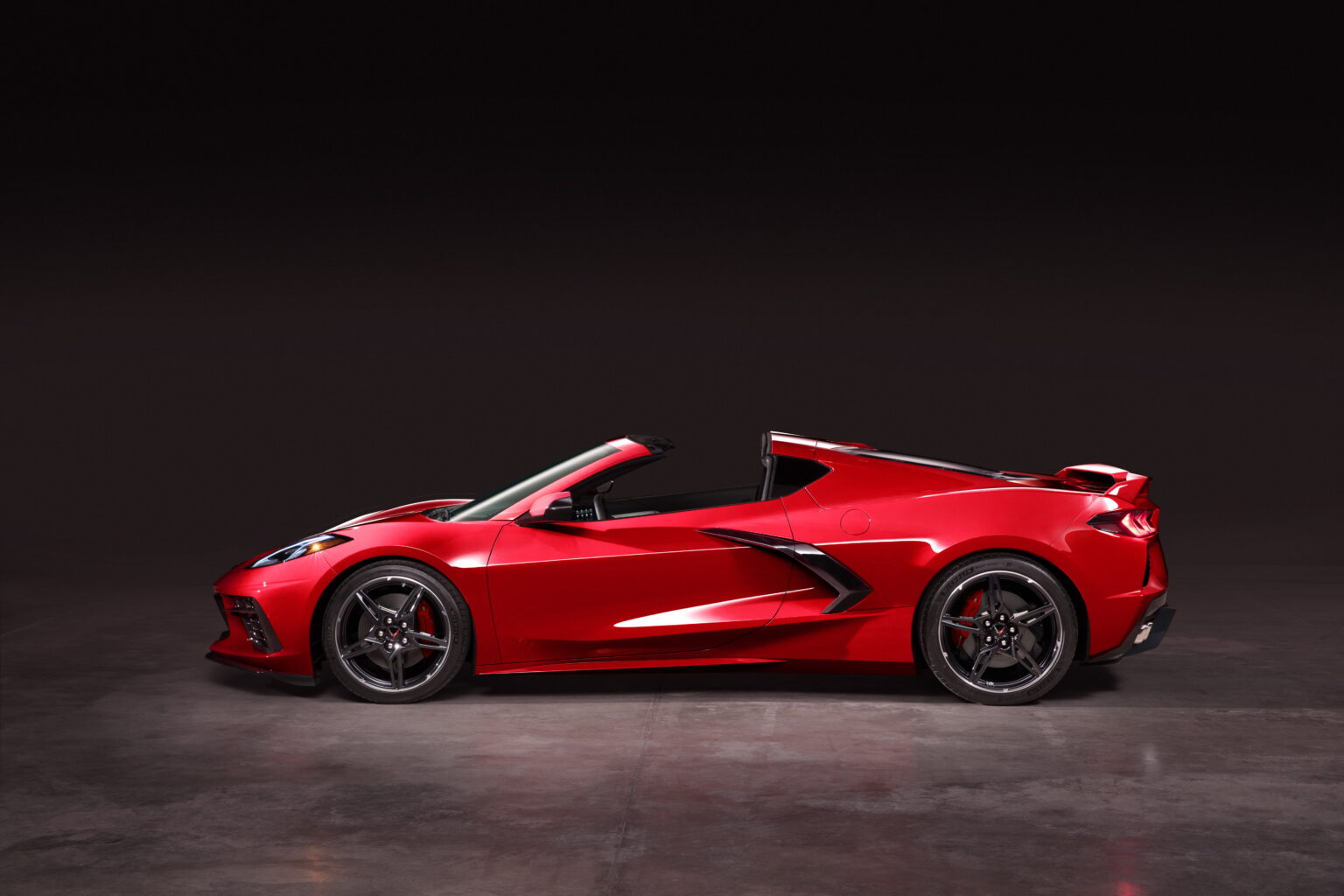 We can talk about all that, but what's really surprising is that Chevy managed to squeeze all that technology and performance into the angular new bodywork for less than $60,000 base price. That's just a few thousand more than the current Corvette, though it's doubtful you'll be able to buy one anywhere near that price for the first few months after it goes on sale. But still, a smaller, slower, less roomy, less sophisticated, 4-cylinder Alfa 4C costs around ten grand more.
We'll have more details and driving impressions as soon as they are available, but for now, we're impressed with what Chevy has revealed. If the drive is as good as the hype, this is the new Corvette we've been waiting a lifetime for.