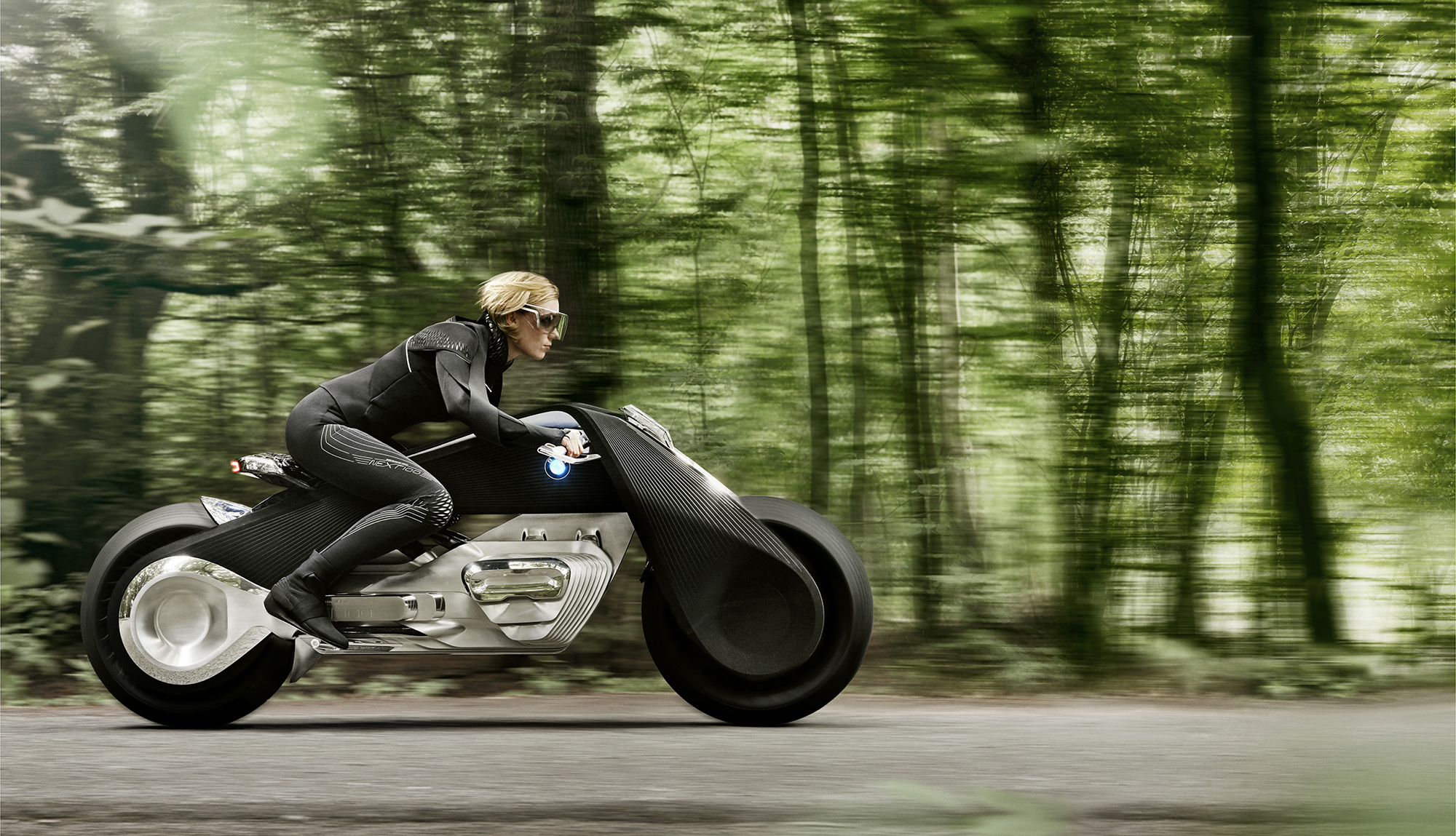 When Hollywood makes movies about the future it usually comes in one of two flavors. It's either a post-apocalyptic war zone where inhabitants fight over the few remaining precious resources, driving cobbled together steampunk mechanicals to traverse its desert landscape. Or an idyllic utopia in which gleaming buildings rise above the lush hills as emission free vehicles glide silently on the land or through the sky. The world we got a glimpse of earlier this week courtesy of BMW through the presentation of four concept vehicles, feels a lot more like the latter.
And just why was BMW peering into the future? The short answer is to ensure the brand doesn't become history.
2016 marks the 100th year of BMW's existence and according to their current CEO, Harald Krueger, that makes it the perfect time to look forward. "Our past successes strengthen us in the knowledge of what we can do." Mr. Krueger said at BMW's Iconic Impulses World Tour stop in Los Angeles, "But above all, it provides motivation for new ideas. Now a new era of individual mobility is about to begin."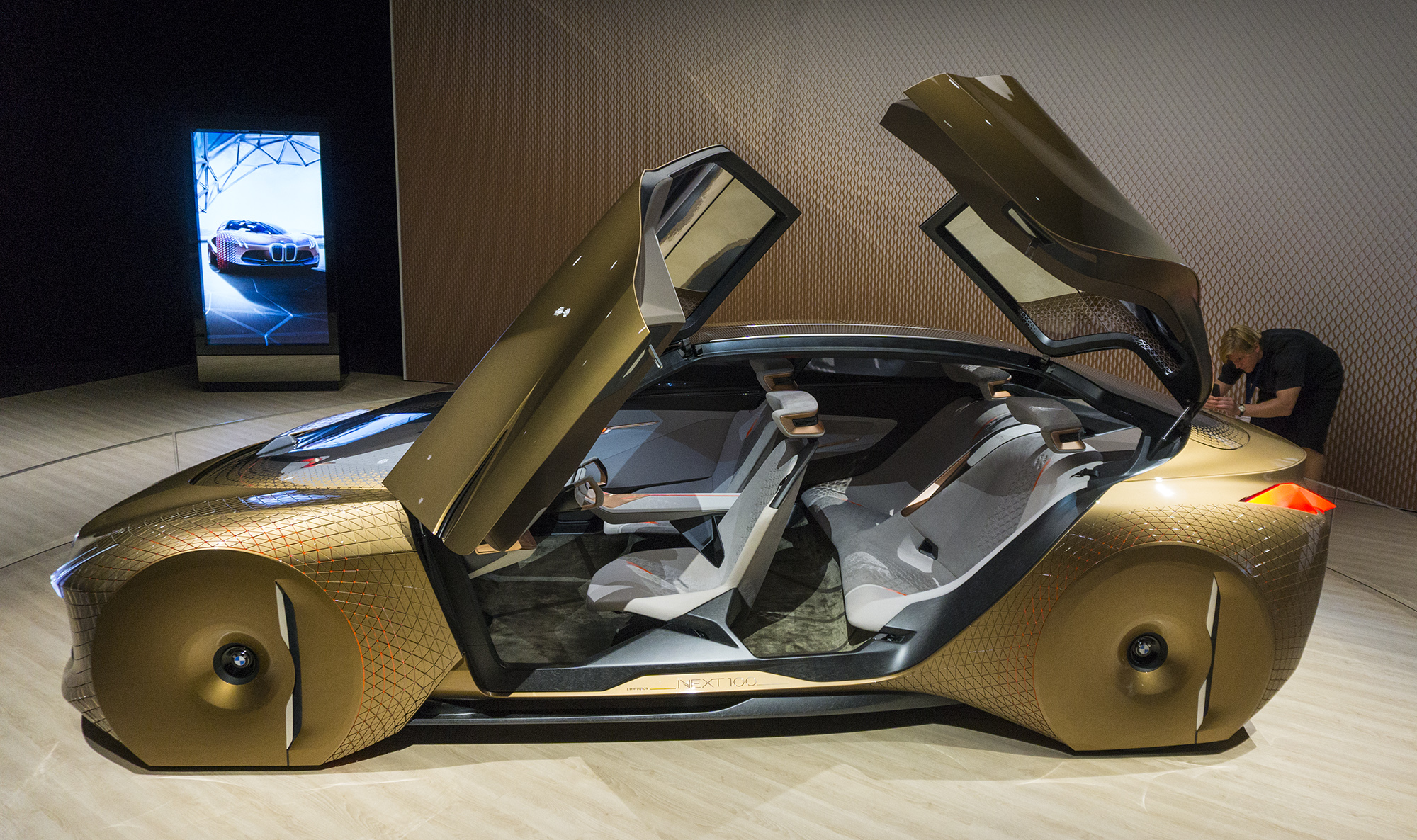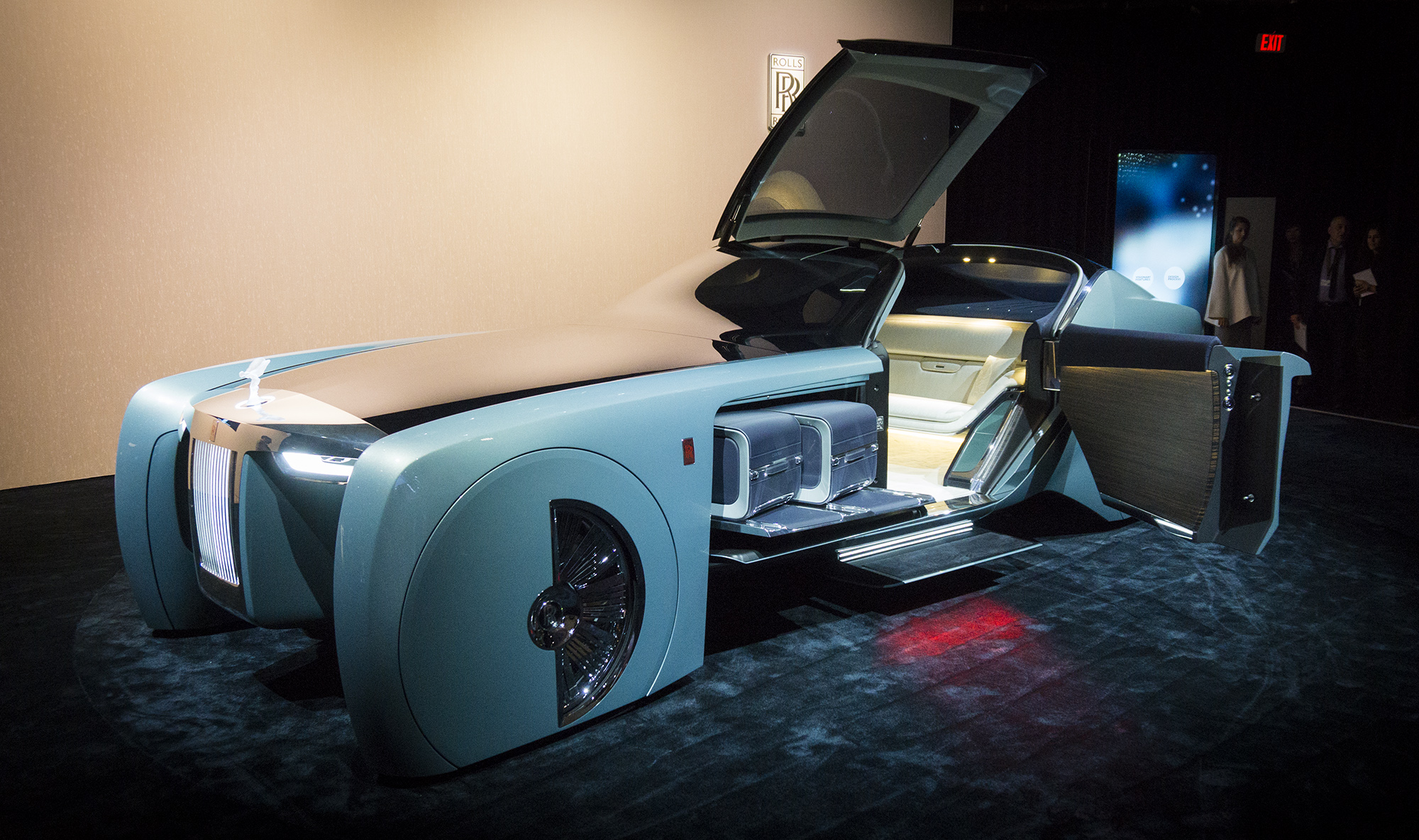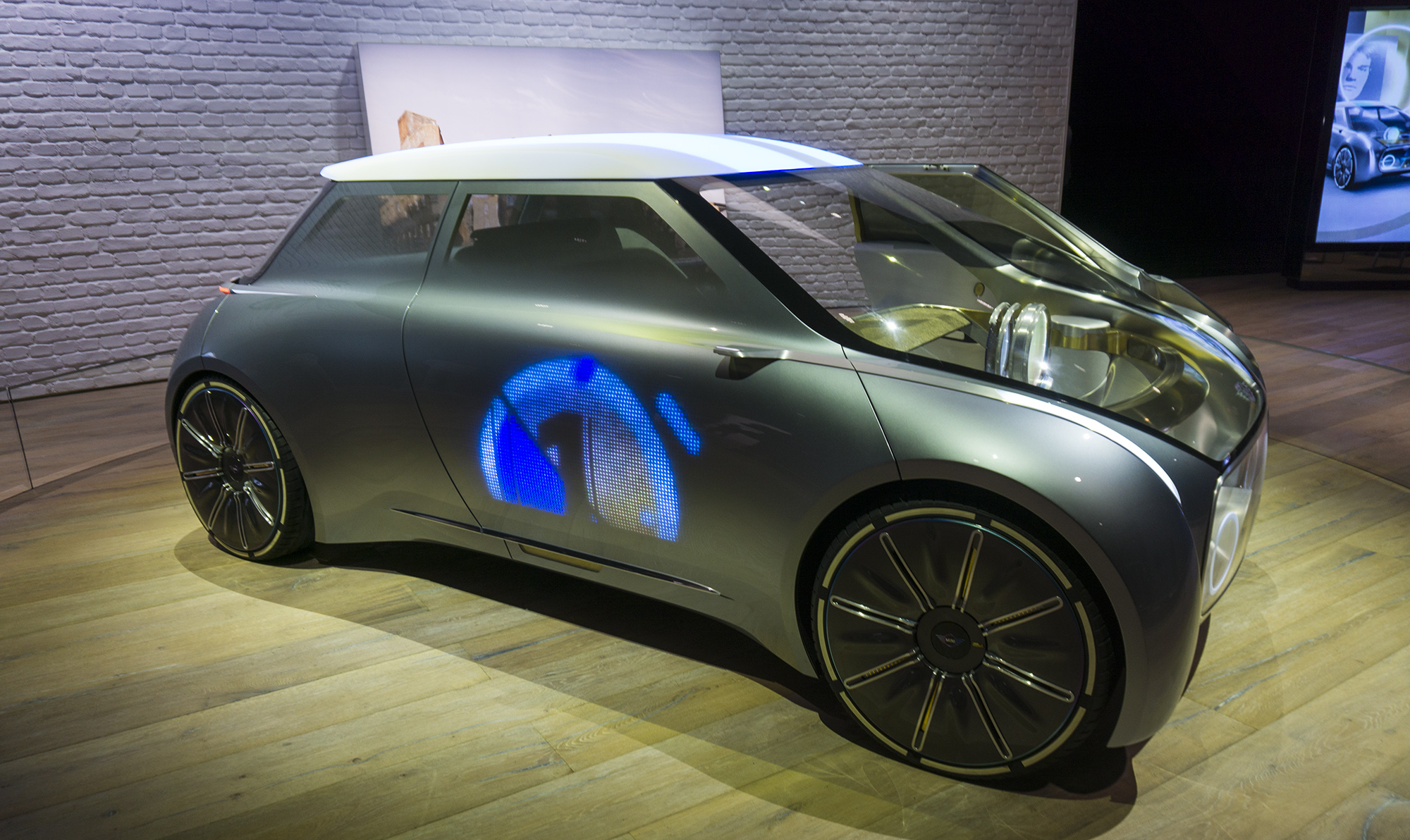 BMW launched the Iconic Impulses Tour this March in Munich when they presented the BMW Vision Next 100 concept car, a wild design and engineering exercise that promised to use future technologies to make every driver "the ultimate driver." Then in London in June, two of the company's other brands, MINI and Rolls-Royce unveiled their future concepts focusing on personalization, autonomous capabilities, and the ultimate in luxury. This week in LA, we were treated to what BMW Motorrad envisions the future might look like for the sport of motorcycling.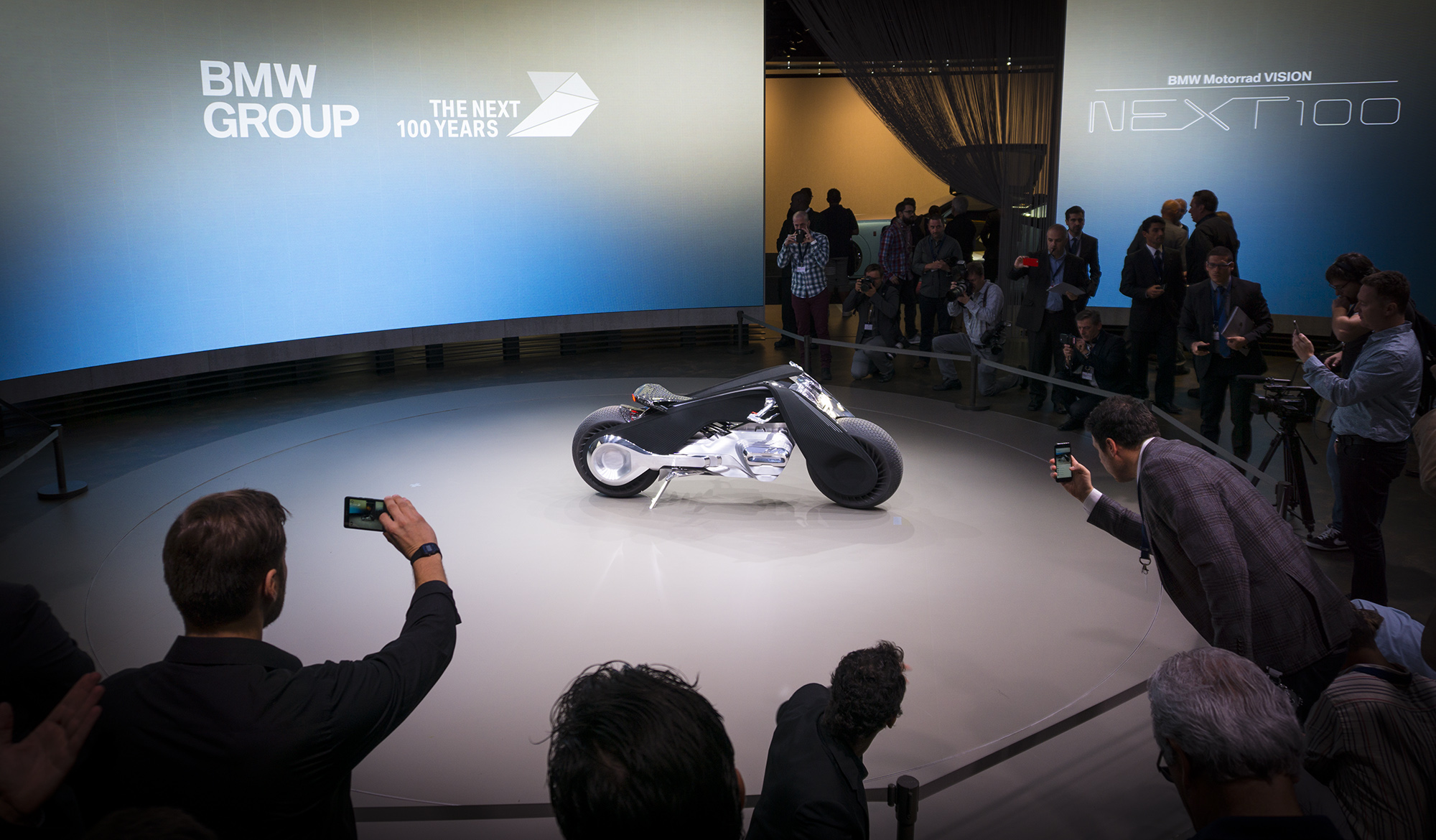 When the designers and engineers closed their eyes, here's what they saw:
A world where accidents are a thing of the past
Using everything from gyroscopes to yet-to-be-developed connected technologies, riders will be unable to lay down or crash the BMW Vision Next 100 motorcycle into another vehicle or object. This isn't an autonomous motorcycle but one that employs driver assistance features like self-balancing so the bike can't fall over whether standing still or rounding a corner at high speeds. By eliminating accidents, the bike can be ridden without a helmet or all the other protective gear that bikers should wear today. This, BMW execs posit, will bring a greater sense of freedom to riding since since you'll only need to wear their cool, augmented reality visor and a futuristic active bodysuit.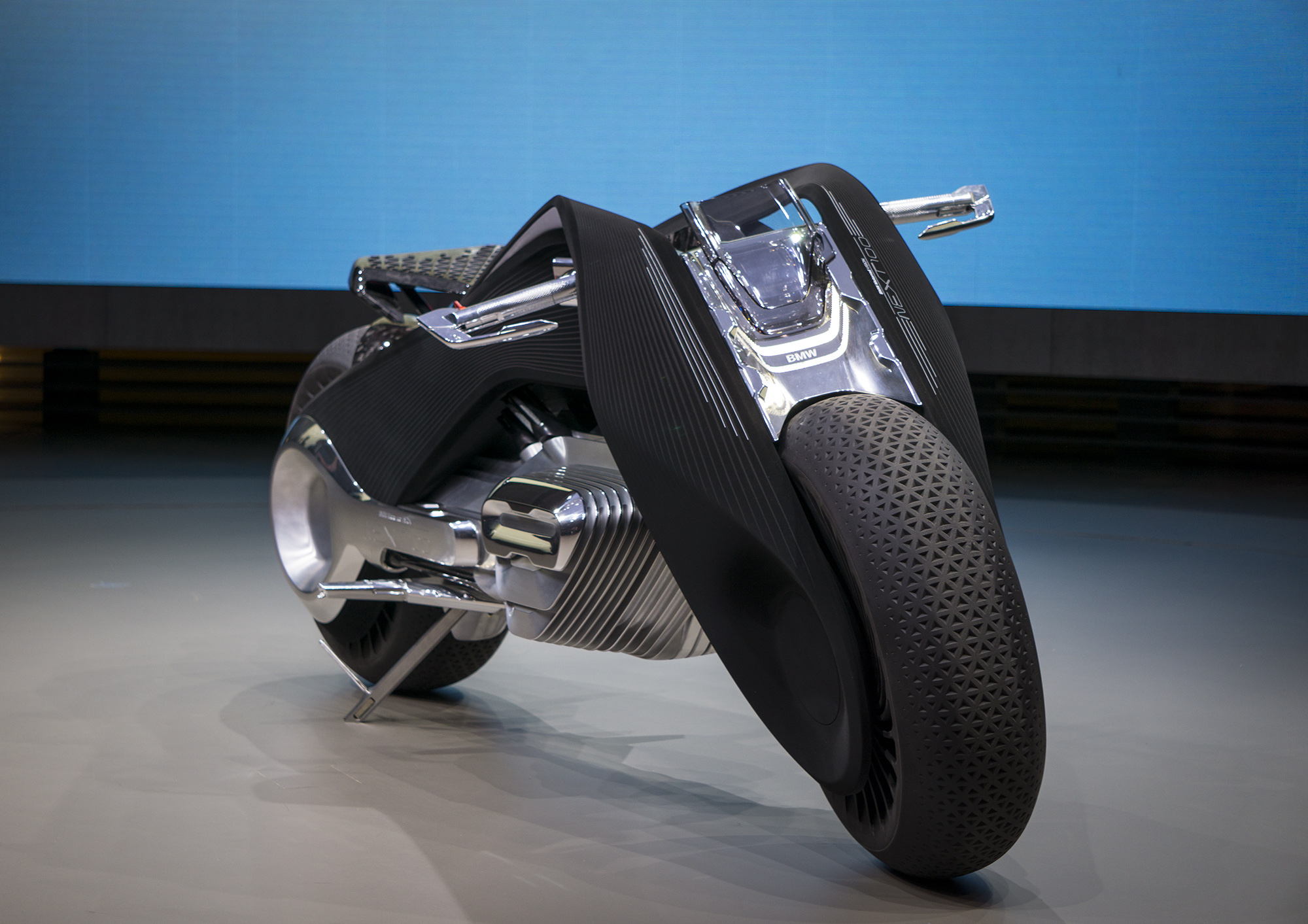 A world where man (or woman) and machine are one
The visor and suit are designed to connect the rider, the bike and the road more completely than ever. Removing the instrument panel keeps the rider's eyes on the road and by projecting key information in the rider's field of view when appropriate, it helps the rider get the most out of the bike's capabilities. The suit measures the rider's body temperature and makes adjustments to keep him or her comfortable. It also offers active features, like vibrations to aid in navigation or to warn a rider when the lean angle is incorrect.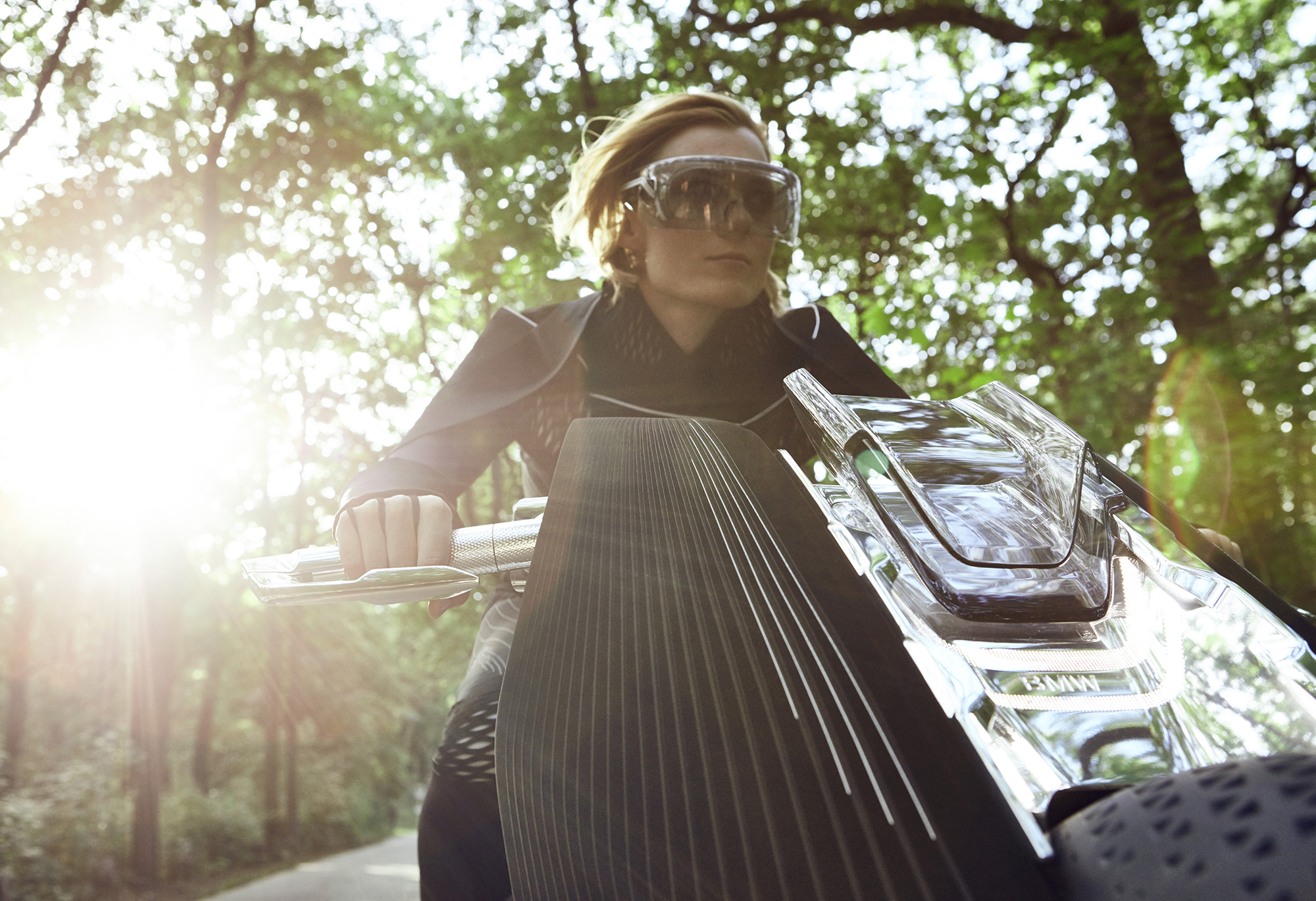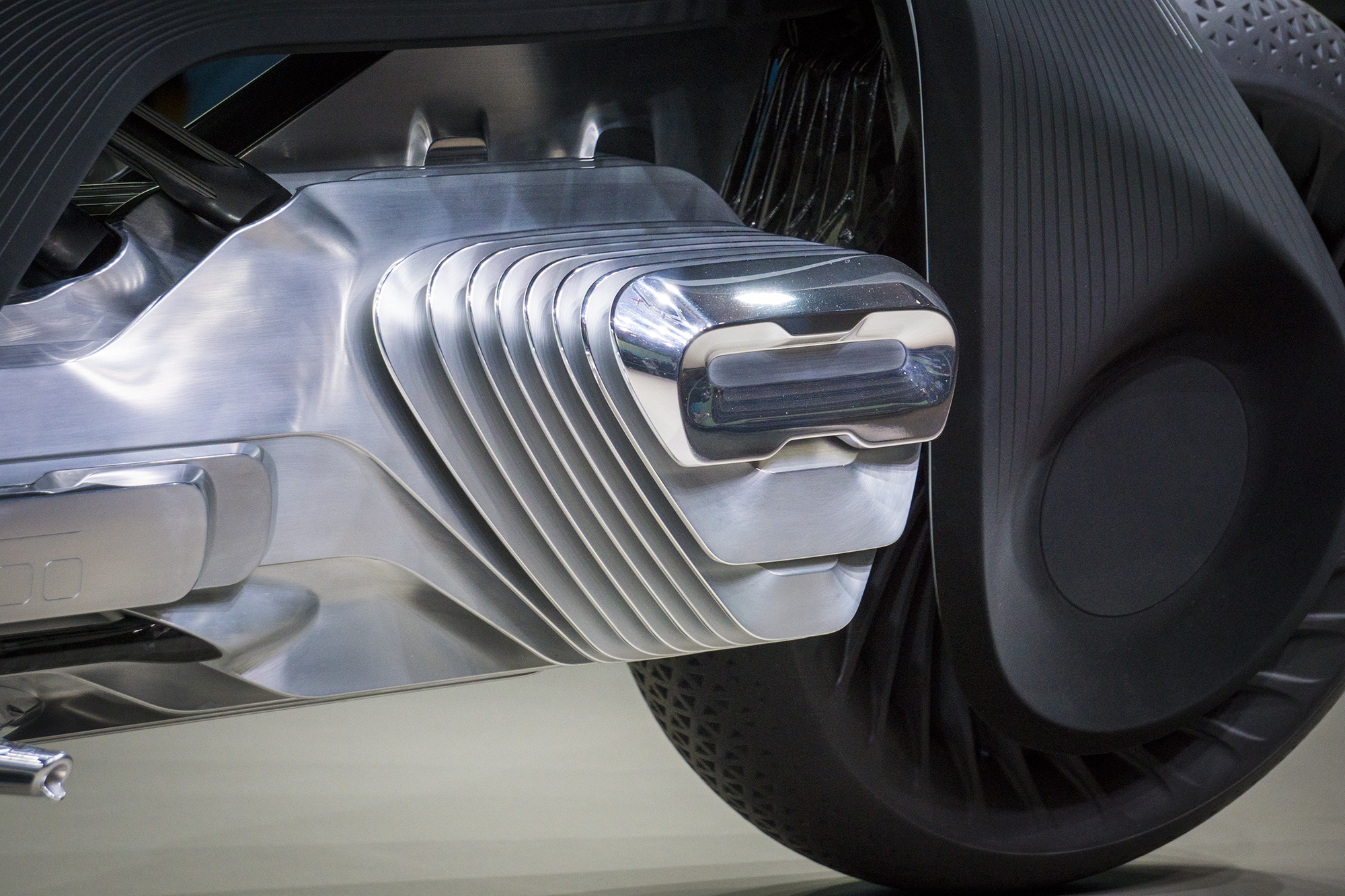 A world where energy is clean and limitless
While not going into detail about how the Vision Next 100 bike will be powered, the team clearly believes that we'll have figured out how to store and release energy with no impact on our environment. This might be better batteries, hydrogen fuel cells, or dilithium crystals, who knows, but one thing's for sure, it won't pollute.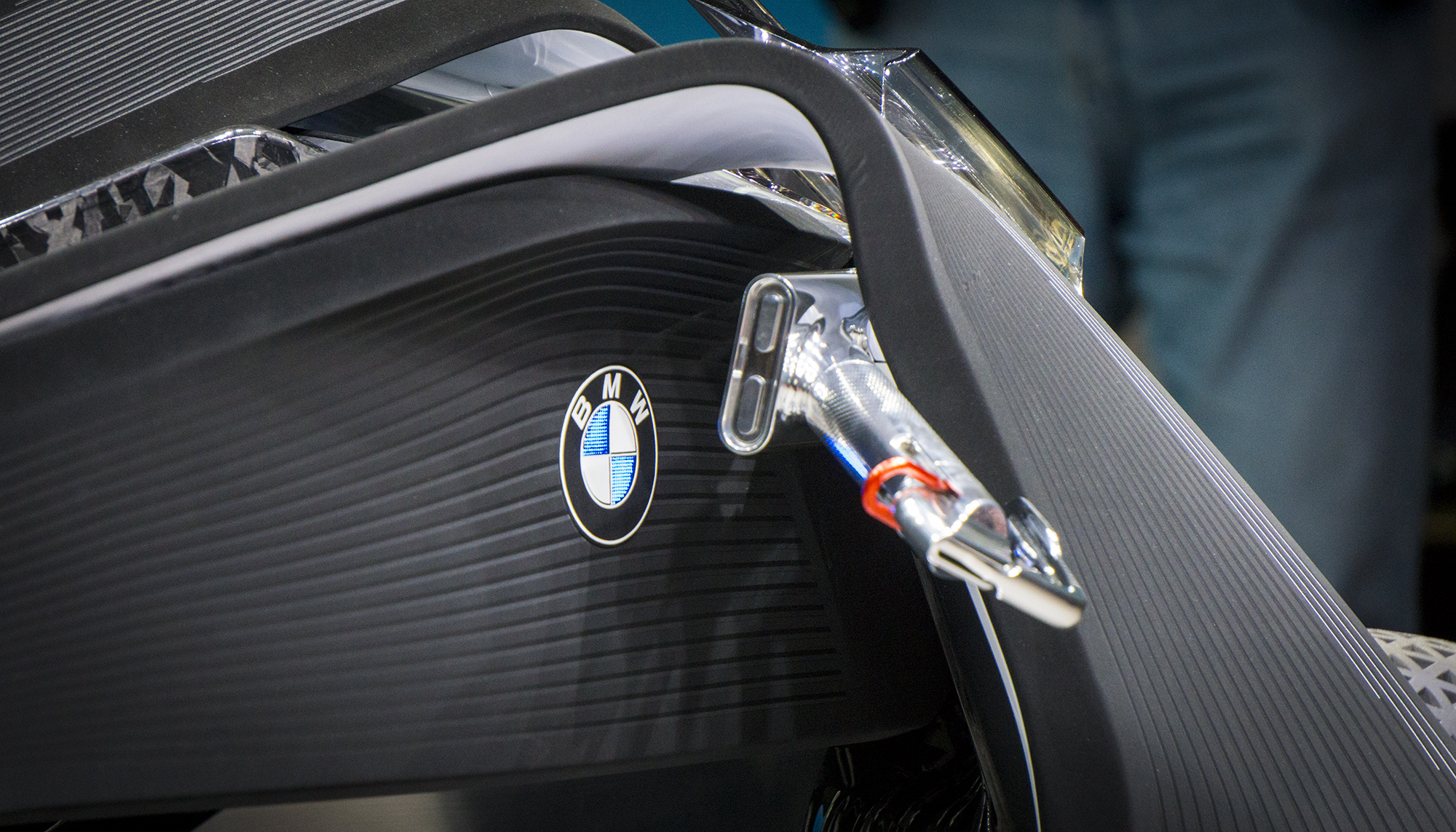 A world where all roads are perfectly smooth
Okay, this is a little unfair, but with no visible suspension and no front fork, either the roads have to be perfectly smooth or BMW has to invent a new type of frame and tire that will absorb all the road's shocks. In talking to lead designer Edgar Heinrich, he thinks they can develop the latter. The bike sports what they're calling a "flex frame" that is made of composite materials that actually adapt to riding and road conditions. Ride slowly and the frame flexes easily to allow the rider to turn the bike without effort. Ride fast and it stiffens up, making minor inputs move the bike.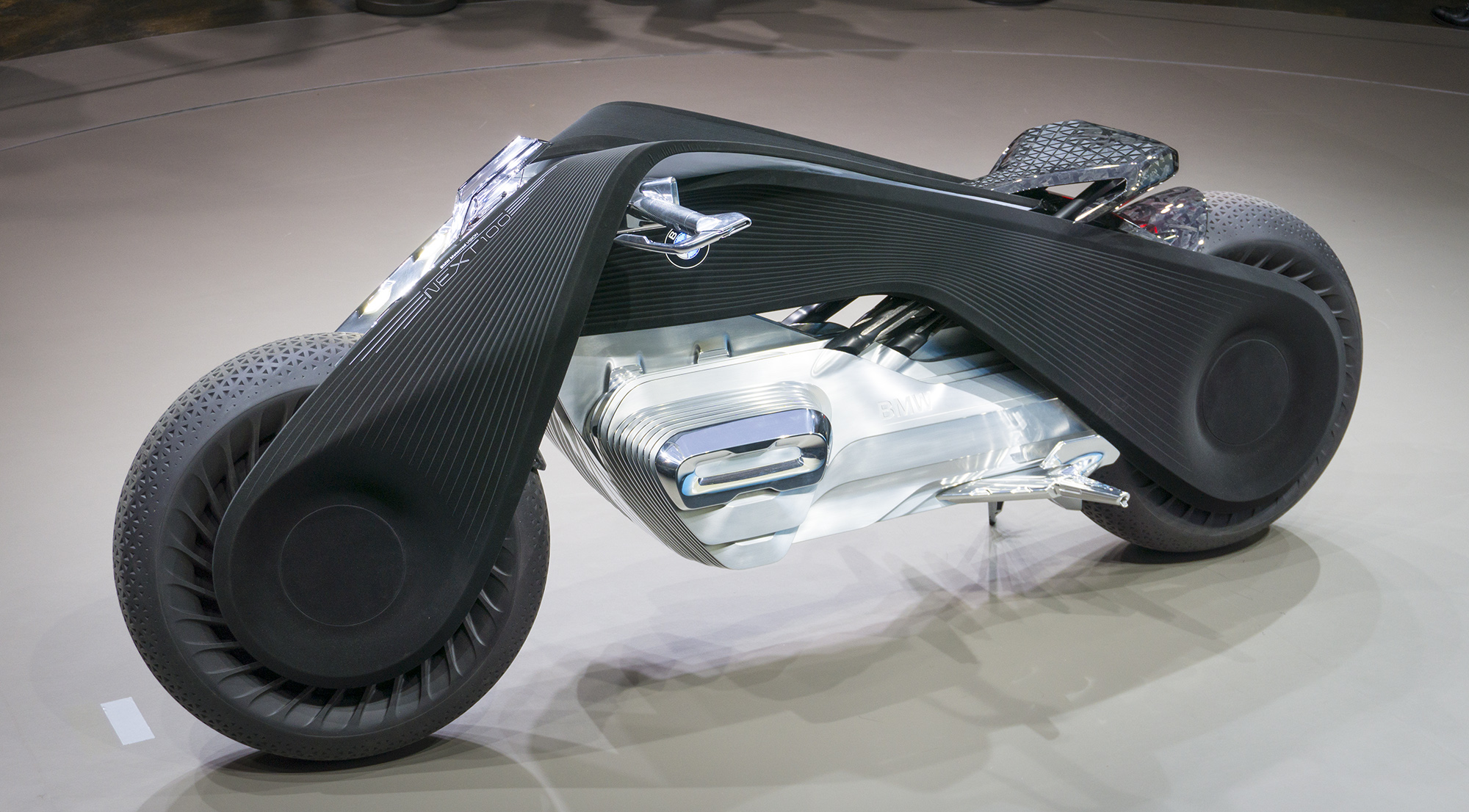 Is the BMW Vision 100 motorcycle the future of motorcycling? Will we ride helmet-less in a suit that gooses us when we're not riding at our best? Will all bikes look like they've leapt off the screen from the movie Tron? I doubt it. But it's a lot of fun to see a company looking past next year's model and way down the road to make sure that even as the world becomes more automated, more complex, and more regulated, we'll still be able to enjoy the freedom of riding.