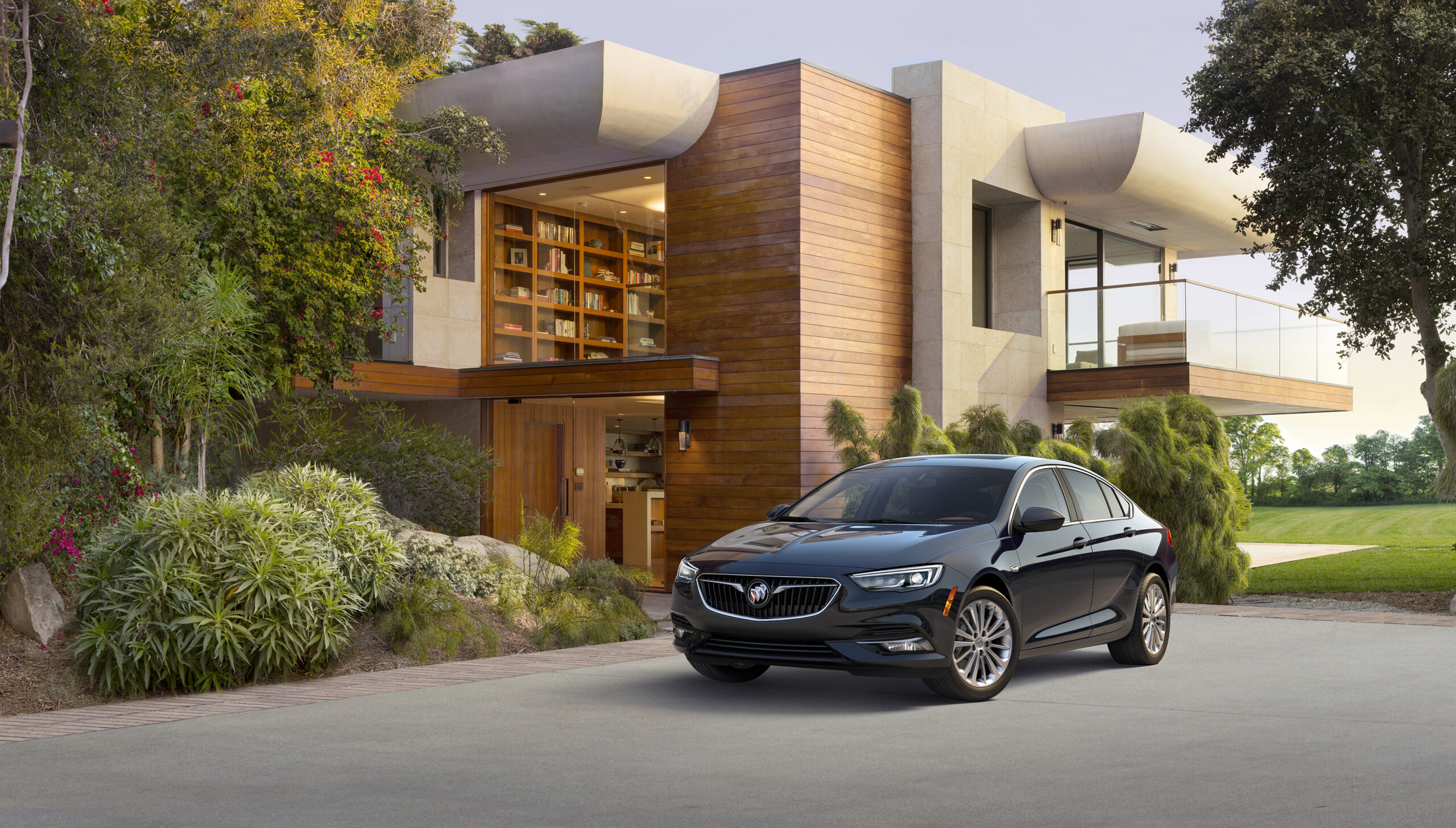 It's going to be a big year at the New York International Auto Show. We've been getting updated versions of dozens of existing cars, along with a couple of highly anticipated world premieres. Editor/Publisher, Harvey Briggs, will be bringing you news live from the show while I manage research and get more expanded content to you guys from home. We can't wait to see everything at the show, and to bring you our thoughts and feelings. It seems like Buick couldn't wait for the show to start either. This week they released details and photos of the 2018 Regal Sportback.
Visually low with nice clean lines, the Regal Sportback looks the part of luxury car. The coupe-inspired roof offers extra space inside, and a slightly more imposing exterior, but it does take a bit away from the elegance and flow of the thing.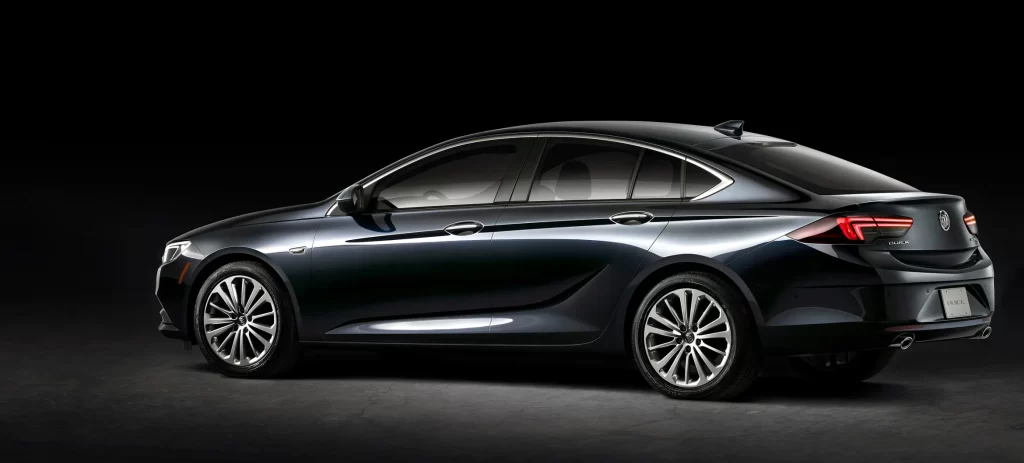 The interiors are sleek and clean. The center stack skews toward the driver, creating a cockpit like feeling. It seems like Buick carried this theme through the dash – display dials look quite aviation inspired. The whole setup is very uncluttered, and the two toned leather brings an upscale feel.
With a 2.0-liter turbocharged four-cylinder engine standard, this should be a pretty fun car to drive. The Regal will use two clutches at the rear wheels for even torque distribution, which will help keep you on track in the rain and snow, but also just allow for better handling when you're goofing around.
But Buick is a luxury brand, so nice looks and a solid engine is not nearly enough. It has to be comfy, and today that means packed with tech. Most of what Buick is bringing is pretty par for the course; a 7-inch "infotainment" system with Apple CarPlay and Android Auto compatibility, push button start and entry, hill start assist, an OnStar 4G LTE Wi-Fi hotspot and five years of OnStar Basic Plan, and basic crash prevention features all come standard. You can upgrade your sound system to include Bose speakers, or choose to add additional crash prevention features.
One thing we do like is heated side mirrors. There's nothing worse than scraping a blizzard's worth of snow off your car, hopping inside, warming up, and then noticing that you forgot to scrape the mirrors. Nice touch.
The 2018 Buick Regal Sportback looks nice, and the engine and tech are all completely fine. The car is another successful step in moving Buick away from cars for grandparents, but it's definitely still a car for your mom. It hits all the requirements to be considered a luxury car, but there's nothing that hip or exciting about it. Although, maybe that's what Buick is going for.
"[Regal Sportback customers] have an SUV in the garage and are looking to complement it with a sport sedan, but have an appreciation for the usefulness of a versatile cargo space when an occasional need arises," said Duncan Aldred, vice president, Global Buick and GMC.
Here's what we do know. If we have to sit through another run of those "That's not a Buick!" commercials, we might just boycott the brand.
All next week we'll be posting our thoughts from the New York International Auto Show on Twitter. For even more Rides and Drives coverage of the show, follow Editor in Chief Harvey Briggs.