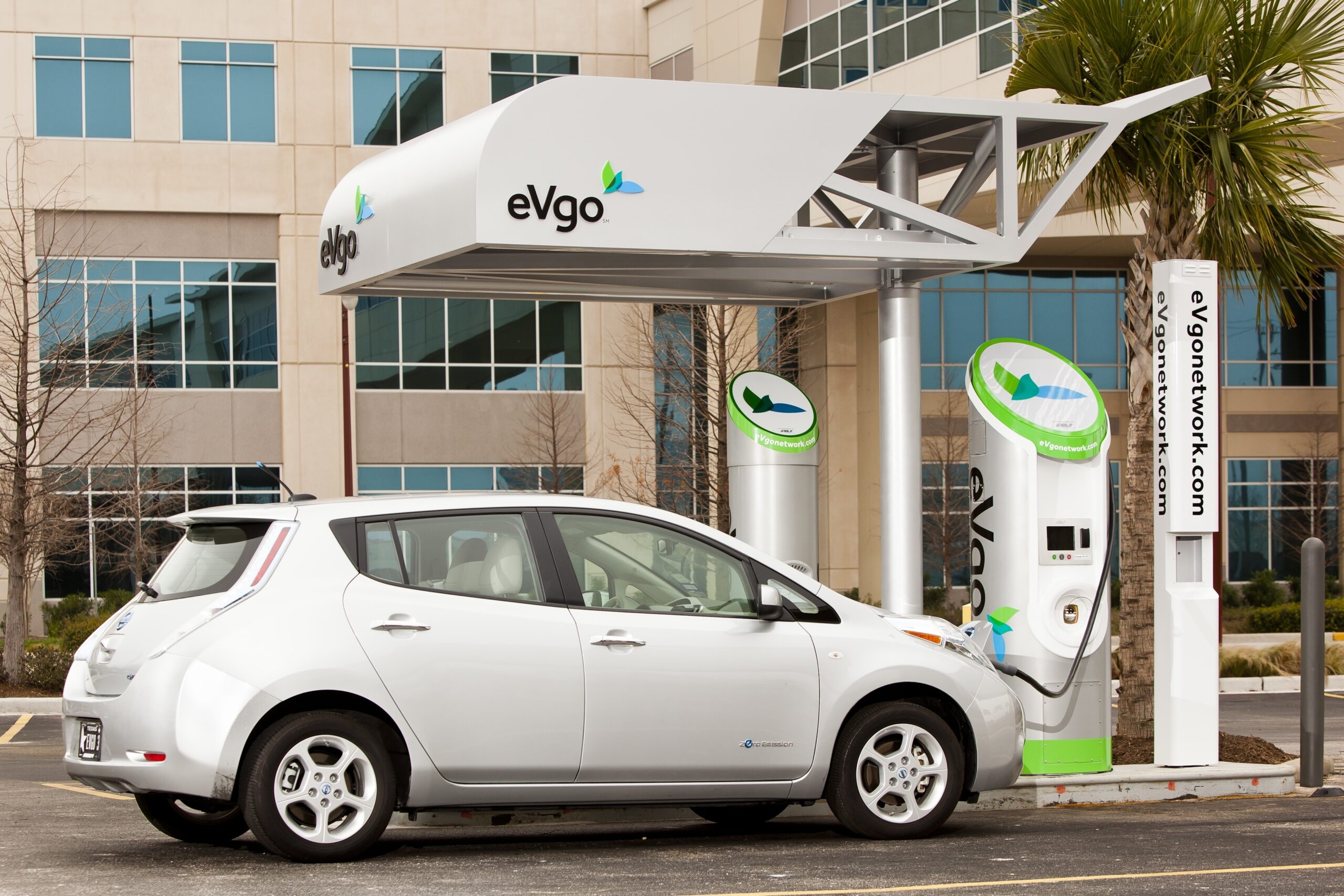 The world's been getting a little brighter for EV owners. While there is still a woeful lack of awareness about Electric Vehicles, auto companies are starting to bring them to the forefront of their conversations.
Last year we saw big electric vehicle news as Chevrolet introduced the Bolt, shattering expectations about what an affordable EV could accomplish. Not looking to be left behind, Volkswagen announced the I.D. concept and Hyundai put out the Ioniq. Ford announced they'd be making no less than 13 electrified vehicles in the next five years. It seems like auto makers think the time is right to get Americans buzzed about electric cars.
But even with all of these new vehicles, there are still concerns about electric cars. The most common, and frankly understandable concern is charging. With a maximum range of anywhere between 100 and 300 miles depending on your car, you're not taking a cross country roadtrip until there are at least a couple of stations between the Mississippi river and Nevada.
Thankfully, this problem is already being addressed. Nissan and BMW, and public DC Fast charging network eVgo, have partnered already adding 174 50kW DC Fast charging stations across 33 states. They promise another 50 dual-port DC Fast chargers coming in 2017.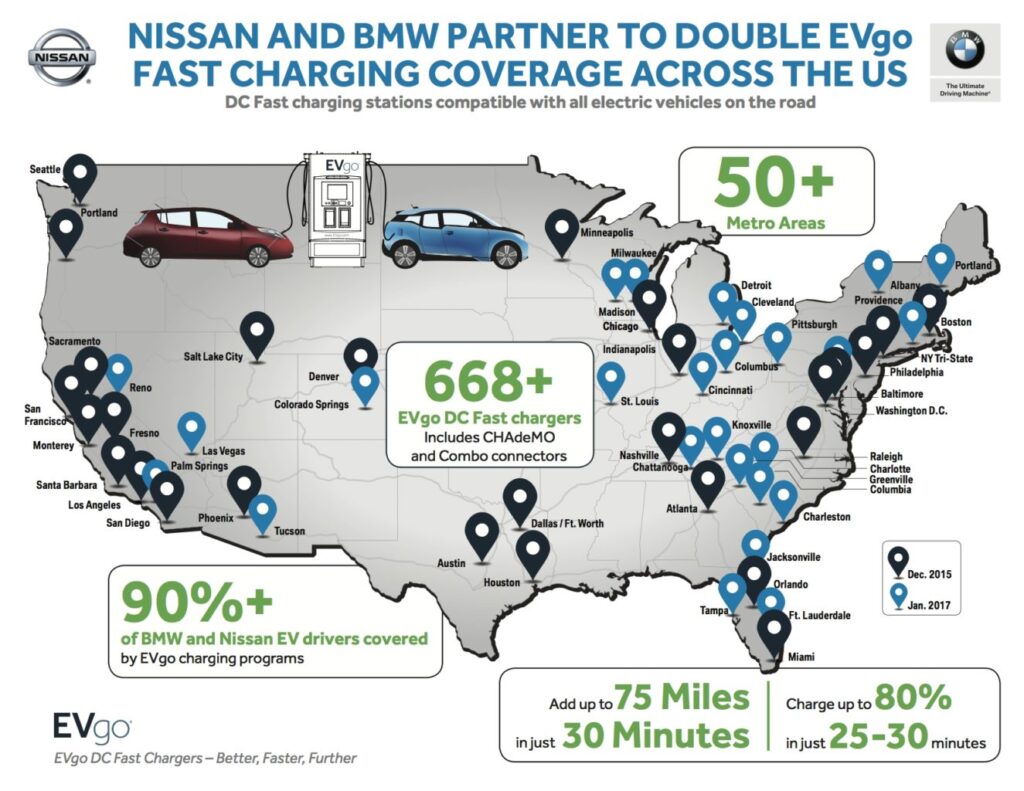 A BMW/Nissan partnership doesn't mean you need to buy a Leaf or an i3; the new public stations offer both CHAdeMO SAE Combo (CCS) connectors, meaning they'll charge any and all DC Fast charging capable electric vehicle in the country.
That's very important to eVgo. With 668 charging stations available to the public, they are the country's largest DC Fast charging operator. In fact, their goal as a company is to unite and grow the EV movement.
"We are constantly looking at strategic ways to expand our network and promote EV adoption to help make every day EV use a reality for our OEM partners and their vehicle owners," said Rob Barrosa, vice president, OEM Strategy and Business Development at eVgo.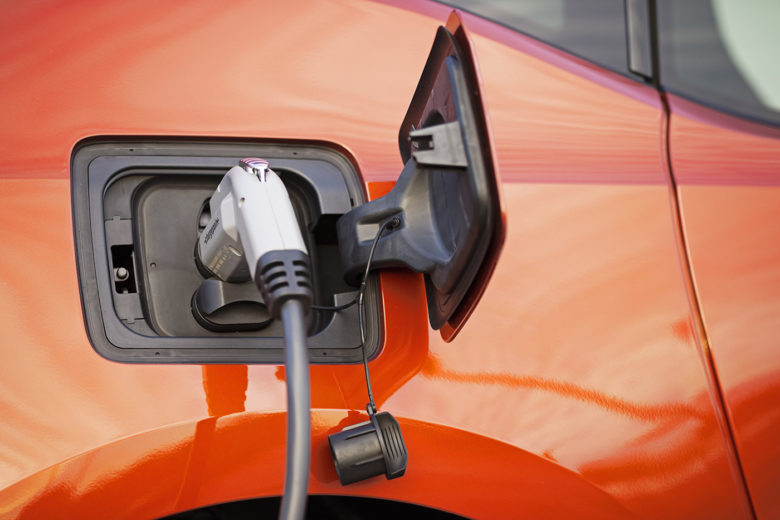 With the expansion, more than 90 percent of i3 and Leaf drivers have easy access to an EVgo station. And since most other EV sales happen in those markets as well, we can assume the numbers will be close for other EV users as well. Covering more EV owners charging needs is really a common industry goal, one that companies will work together to accomplish.
Robert Healey, head of EV Infrastructure for BMW of North America, said, "The expansion of the plug-in vehicle charging infrastructure will give more U.S. drivers the confidence to choose an electric vehicle, such as the BMW i3, as longer distance EV travel becomes increasingly commonplace."