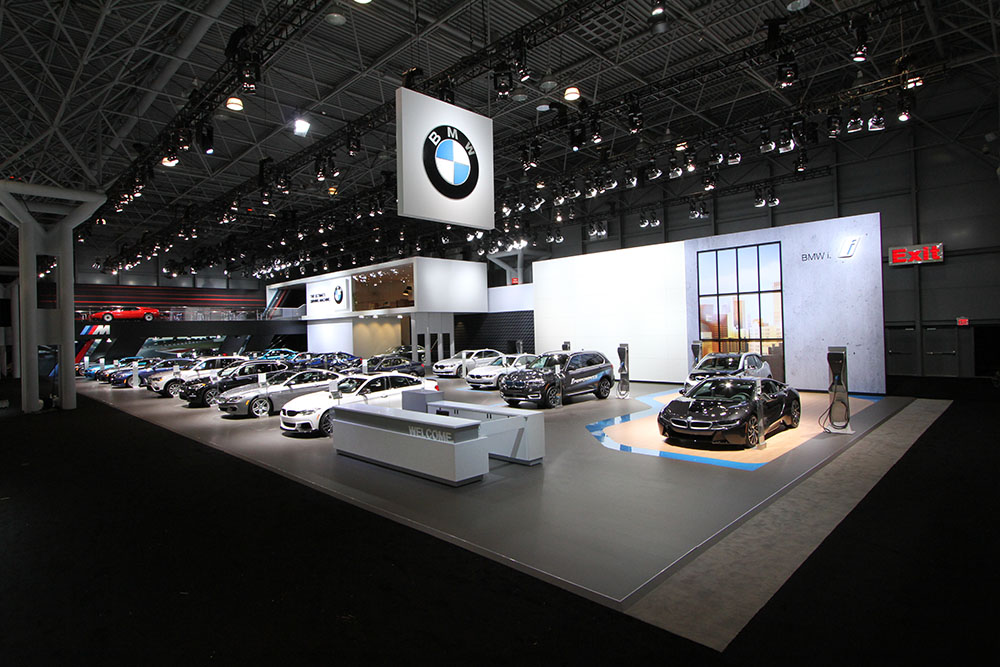 They've been around almost as long as there have been cars. The first auto show took place in Paris in 1898. They've been happening in cities big and small ever since. There are the major industry shows: Frankfurt, Tokyo, Beijing, and Detroit. Then there are the marquis consumer shows: Geneva, Paris, Chicago, Los Angeles, and New York. And then there are the regional shows in major cities like Houston, Cleveland, Portland, and so many others that thrive thanks to a mix of local dealer and manufacturer support.
All car shows to some degree are a product of their local markets and dealers. Originally designed as a tool to help generate excitement for and sell more cars to consumers, the biggest shows are also media events where companies host events for auto writers from around the world. I'm on a plane to New York as I type this, a guest of Ford, ready to see what they have in store for us. I'll be wined and dined by other manufacturers as well, hoping to get a few pixels on this site about their newest model, technology, or trim package.
On Wednesday, there will be a slew of press conferences in the Jacob Javits Center where hundreds of journalists will be herded from stand to stand to hear executives talk about record sales, consumer insights, and technological breakthroughs while tossing around terms like mobility, connectivity, and dynamism.
Yes, I could watch these pressers online and get copies of the remarks from the auto companies' media websites, download the specs of all the products presented. So much of the information we consume now, both as media professionals and car shoppers, is carefully curated and presented. The messaging is tightly controlled. Execs rely on teleprompter for their remarks to reporters. Product specialists work from scripts that have been meticulously crafted by communications specialists.
From a media standpoint, the real value of the shows is the opportunity to meet with executives face-to-face, ask questions about issues they're not addressing in the press conferences, and hear about plans beyond the latest press release. There's also value in spending time with the products in person. There are a lot of cars and trucks we don't get to spend time with on the road. Sometimes even just sliding behind the wheel and examining styling details up close gives you a better sense of the car, its purpose, and how it stacks up to others in the category.
For a consumer the same holds true. You can shop online, check inventories at dealers, get price quotes from their websites, read reviews (hopefully ours) and watch videos about the products. But unless your willing to spend days shopping, it's hard to compare the cars that interest you in the real world. Auto shows offer a great opportunity to do that. Even with the advent of dealer malls where multiple brands are on the same strip, there's no place to see and examine more cars, more quickly than at a major auto show. That's why Chicago regularly sees over 1,000,000 people come to McCormick Place every year. People come from hundreds of miles away to see cars and trucks that may not be on the lot of their local dealer. And best of all, they get to do it without salespeople breathing down their necks.
If you're in the market for a car, or you just love cars, and want to see the latest, auto shows still matter. And for those who love to drool and dream, they're probably the only place you'll get to see a exotics like the Ford GT.