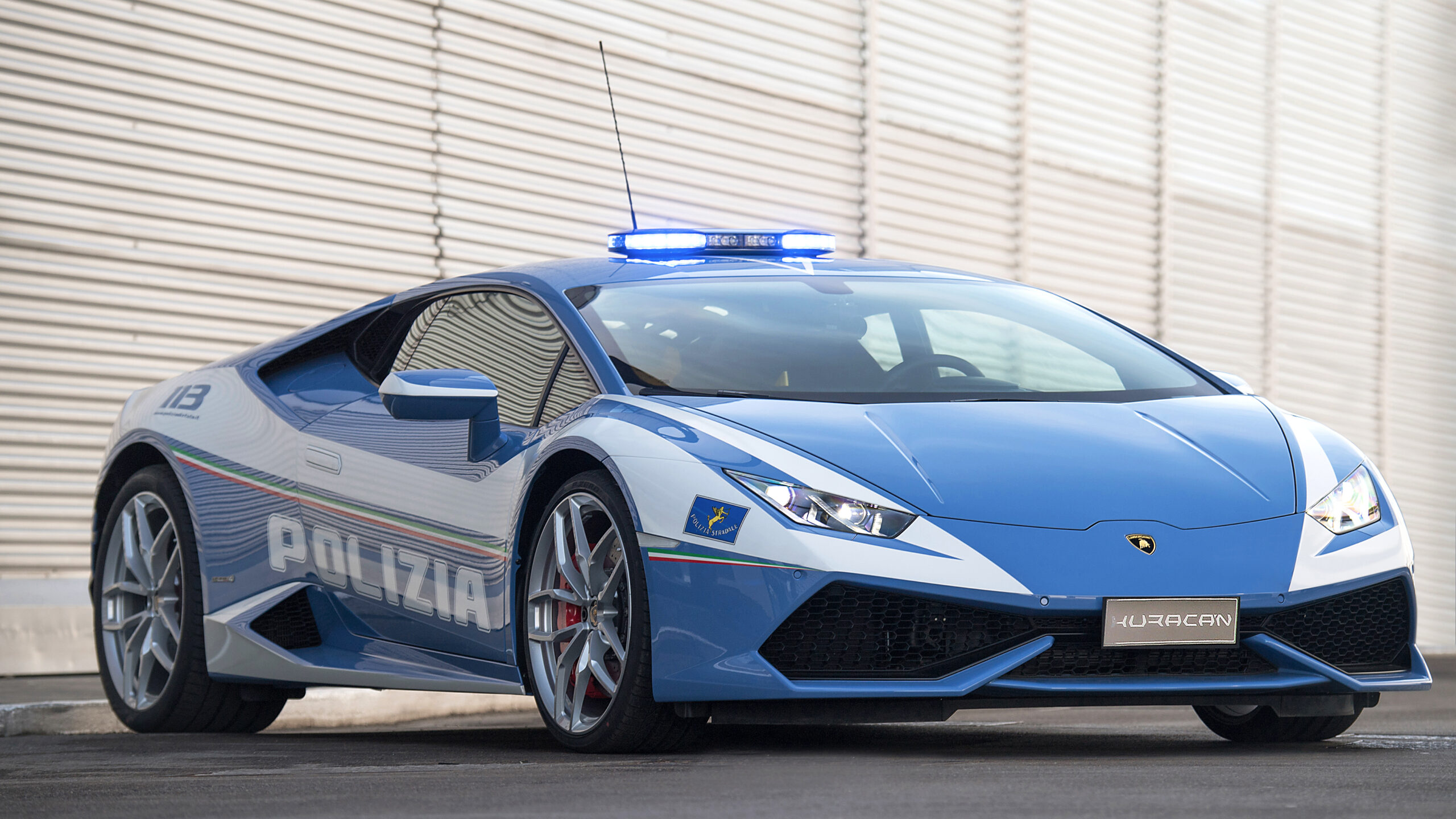 One drawback of being so close to the New York Auto Show is the lack of new car news. Sure, we've got a dozen releases telling us what people will be debuting at the show, and we're excited for it. But it does leave us with a pretty big conundrum for New Car Friday. Should we preview the show? Certainly next week, but not two weeks out.
So I found a loophole. Technically customizations are new cars, and this week Lamborghini created a beautiful Huracán, customized for use by the Italian Police Force. I think we can all stop here and add Italian Police Officer to our list of dream jobs.
This is the second Huracán created for the Italian police. The first, gifted in 2015, has been used by highway patrol in Rome; the new one will go to Bologna. It's fun to imagine the Huracán Polizia chasing down evil doers at top speeds, but that's not how this car will spend most of its life. While the police Lamborghinis do serve some typical highway patrol functions, they're mostly used to transplant blood and other organs quickly away from crash sites. Honestly getting a racecar for that job is a pretty great idea.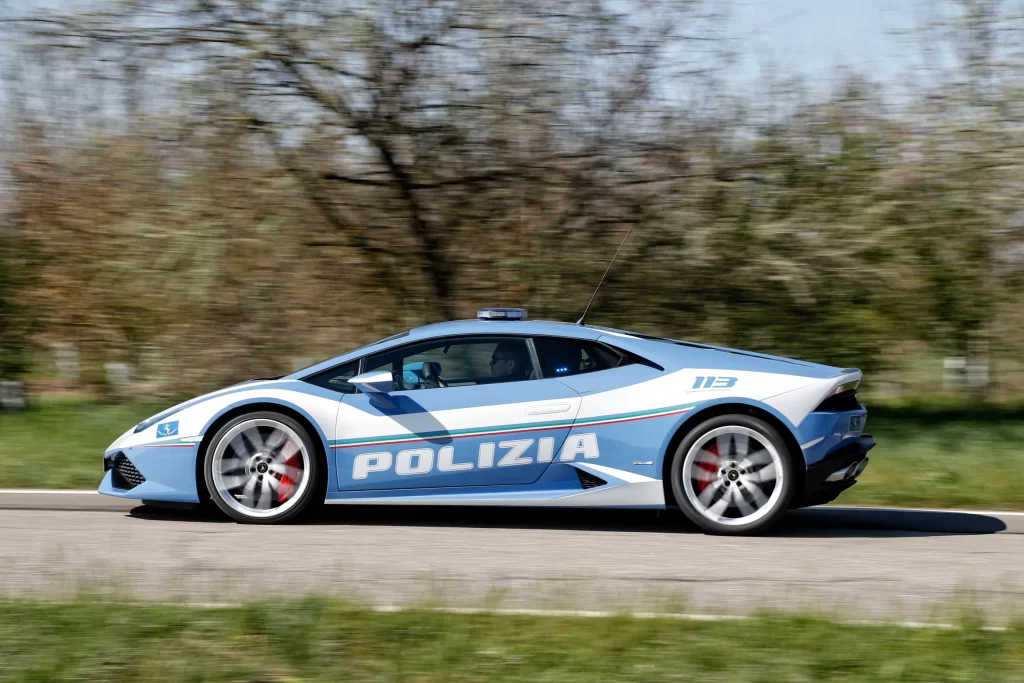 This is the sleekest police car I've ever seen. The lines of the Huracán look beautiful in the traditional Italian Police color, hilariously called "Police Medium Blue." They have the same aspirated V10 engine that comes standard on a citizen's Huracán, but oh so many customizations!
Of course there's the medical equipment. To assist in urgent organ transportation, the luggage compartment at the front of the vehicle contains a special refrigeration unit. The car also comes with a defibrillator, both for medical emergencies and to shock the officers' hearts back after their first drive in their new squad car.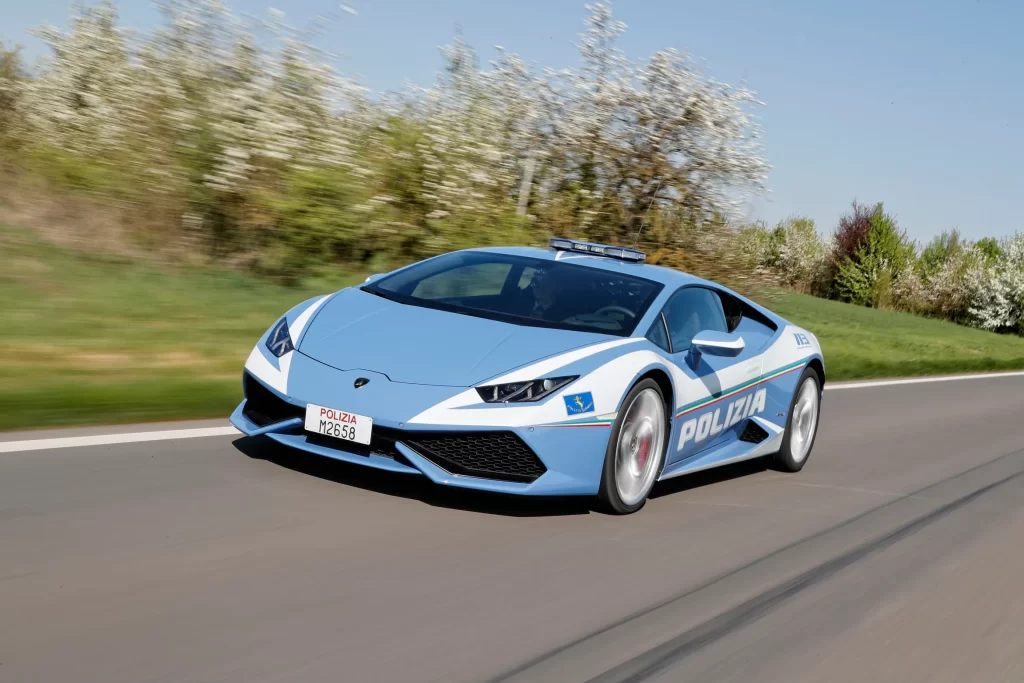 The cabin has been equipped with and tablet, recording equipment and a video camera to record daily operations, or to make a sick high-speed driving video. There's a gun holster, a portable fire extinguisher, and police radio, and while we don't have any photos of the inside, we're sure it's as elegant as that much stuff crammed into a small space can be.
Cutest part? It has a little hand held stop sign with its own designated pocket. Something about the mental image of a hand held stop sign poking out of a Lamborghini just tickles me.
Next time you're in Bologna, keep your eyes peeled — you might just get a peek at probably the coolest police car ever made.