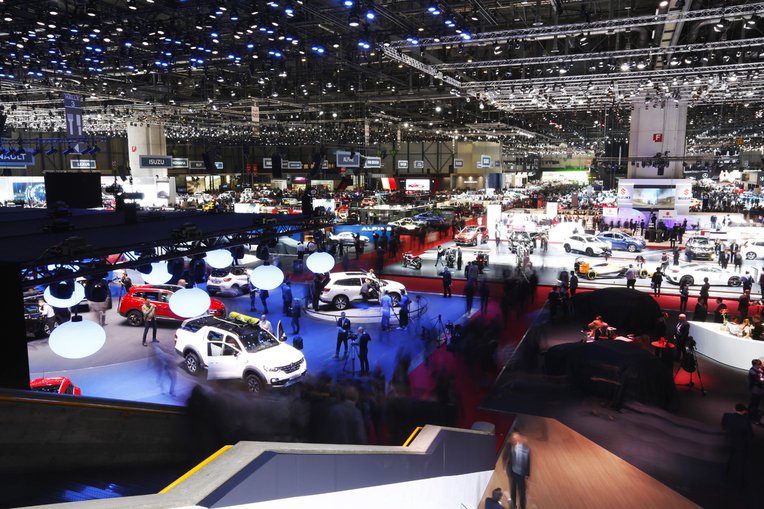 It's a big week for new car announcements, both production models and concepts, thanks to the 2017 Geneva Motor Show. We've already covered the news from Aston Martin and McLaren, but From Bentley to Volvo, there's plenty more and something for everyone this week.
Bentley teased us two years ago at the New York Auto Show when they debuted the EXP10 Speed 6 coupe and everyone in the media cried, "Build it!" Much to our disappointment, they didn't. Here's hoping they aren't teasing us again with this gorgeous concept. The EXP 12 Speed 6e is an all-electric luxury roadster that oozes elegance from every angle. Bentley's goal with this concept is to show the future of their design and engineering plans. They promise it will deliver both the performance and luxury Bentley owners expect, with the effortless efficiency of an electric powertrain. This includes such new technologies as rapid inductive charging so plugging in will be a thing of the past.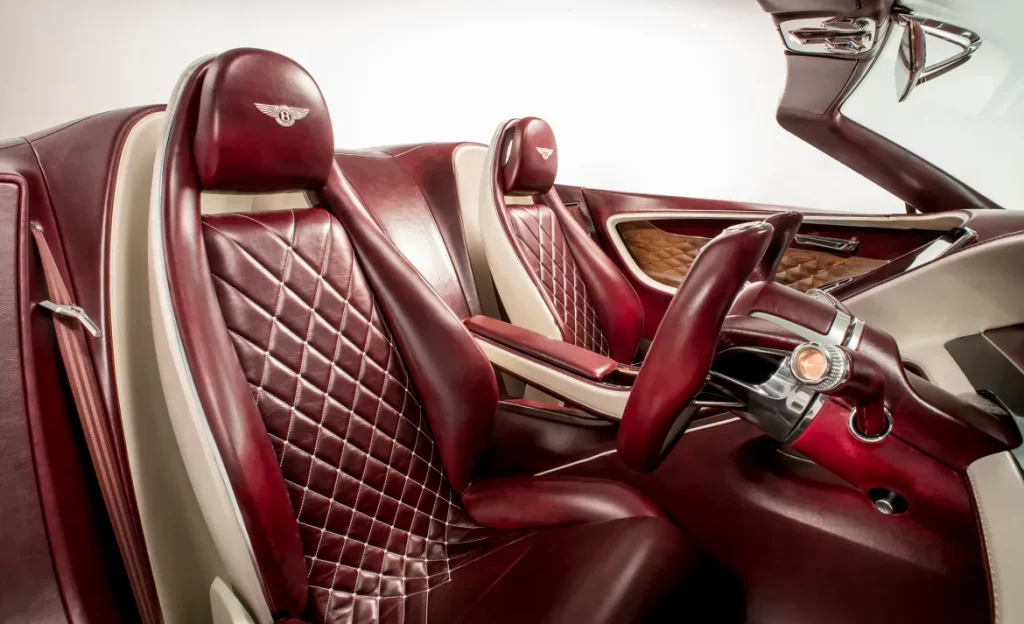 It's Ferrari's 70th Anniversary, but we're getting the present in the form of more horsepower. The new Ferrari 812 Superfast has the most powerful V12 engine ever to come from Maranello: 789 horsepower. Having driven the FF with its previous generation V12 with "only" 651 horsepower, I can only imagine how magical this car will be. The car features and all new aero design, plus it marks the first time, Electric Power Steering makes its way into a Ferrari. Combined with rear-wheel steering, it makes the 812 lithe and nimble. It's on display in two new colors, Rosso 70 Anni (70th Anniversary Red) and Grigio Caldo Opaco (Warm Grey Opaque).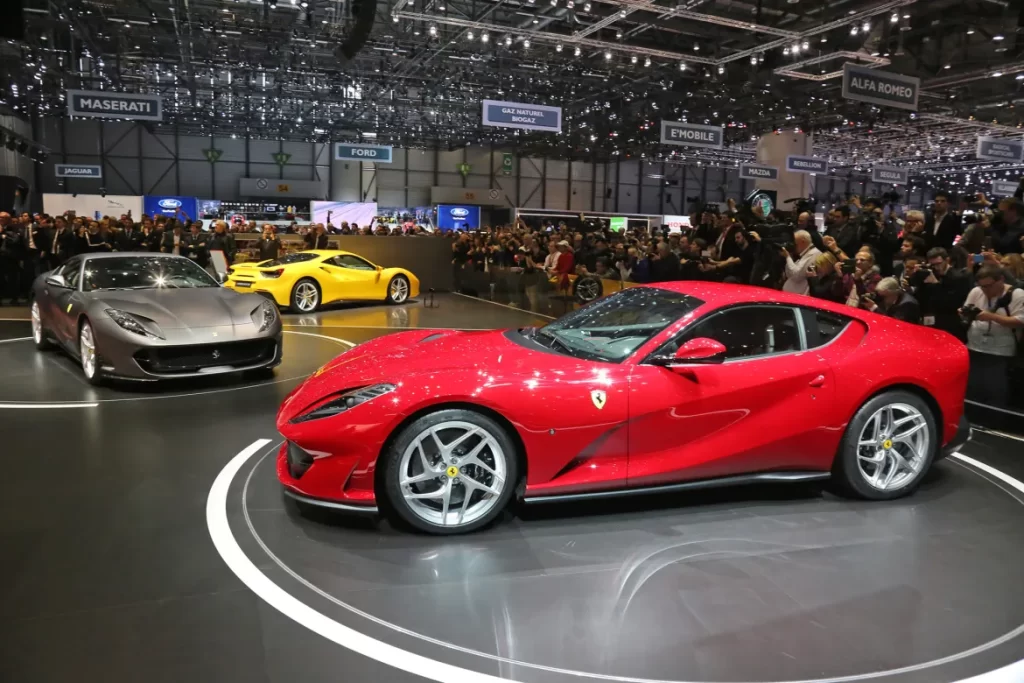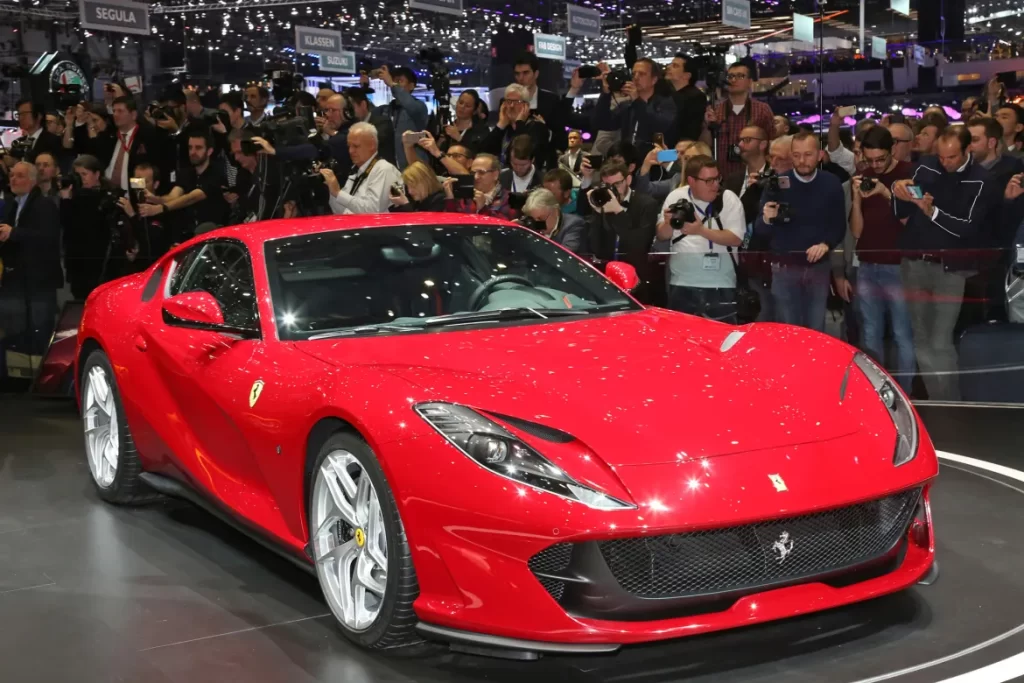 "HONDA Civic" and "highly anticipated" don't always come in the same sentence. The Civic's a great car, but we tend to focus more on its practicality and affordability than the driving experience. Honda has something to say about that. They're bringing a new generation of the Civic Type R to the US later this year, and they debuted the car in Geneva. It's going to be the fastest, most powerful Honda ever sold in America. The body is light and rigid, and it packs a 2.0-liter turbocharged engine. Perhaps our favorite part? This car is not available in automatic. Learn stick or don't drive! Styling wise it holds its own. They've made the lines more aerodynamic and the front more aggressive, plus they stuck a bit rear wing on there, but underneath it all you can still tell it's a Honda Civic. Whether that's a compliment or not is up to you.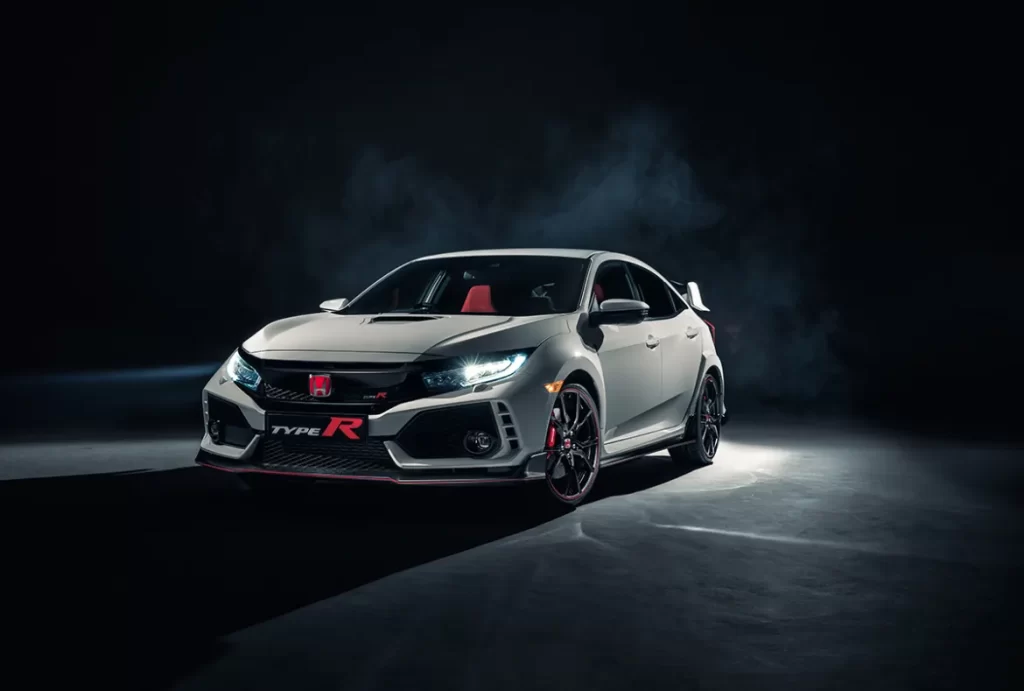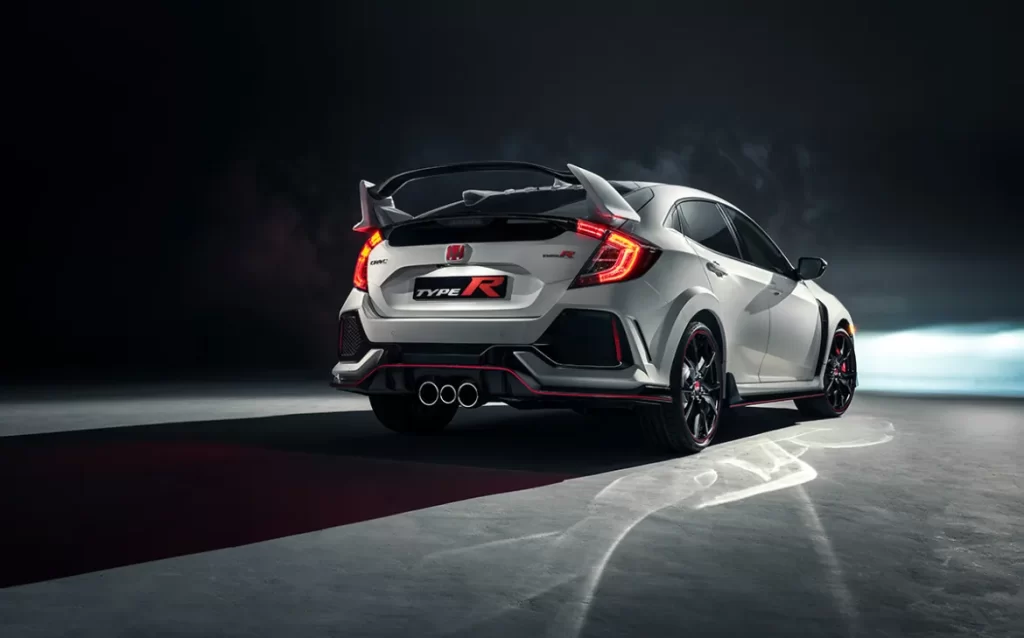 HYUNDAI had a shining moment at Geneva this week when they announced their FE Fuel Cell concept, a hydrogen powered car capable of driving 500 miles between refuels. We'll be getting into the science in a later update, all you need to know now is between the Ioniq and the FE Concept, Hyundai is jumping head first into the zero emissions game.
In addition to the concept they also unveiled their i30 Wagon, the sibling to the i30 (we in the US know the i30 as the Elantra GT). The wagon retains much of the styling that's distinctive to the five-door car, and comes with plenty of room – with the seats folded you've got nearly 60 cubic feet of space. Will the i30 Wagon come to the US? We don't know, but it looks nice.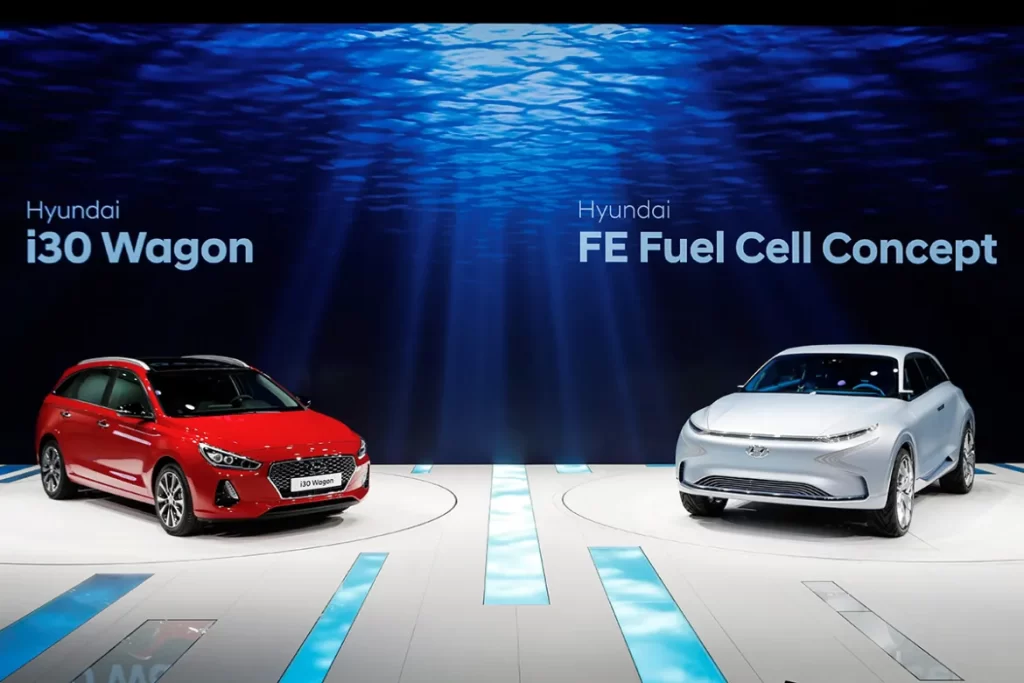 INFINITI had a bit of a different point of view at the show. Most big news out of Geneva was about supercars and performance. Infinity made the Q50 reveal about the tech and the updated lifestyle. The updated version of the sports sedan includes a 3.0-liter V6 twin engine and updates the styling a bit, but that's not the news here. It's that for the first time we're going to see ProPILOT driver support technologies in action. While neither ProPILOT or the Direct Adaptive Steering system are ready to take over and drive the whole car yet, Infiniti considers this model to be a key building block toward achieving true autonomous driving.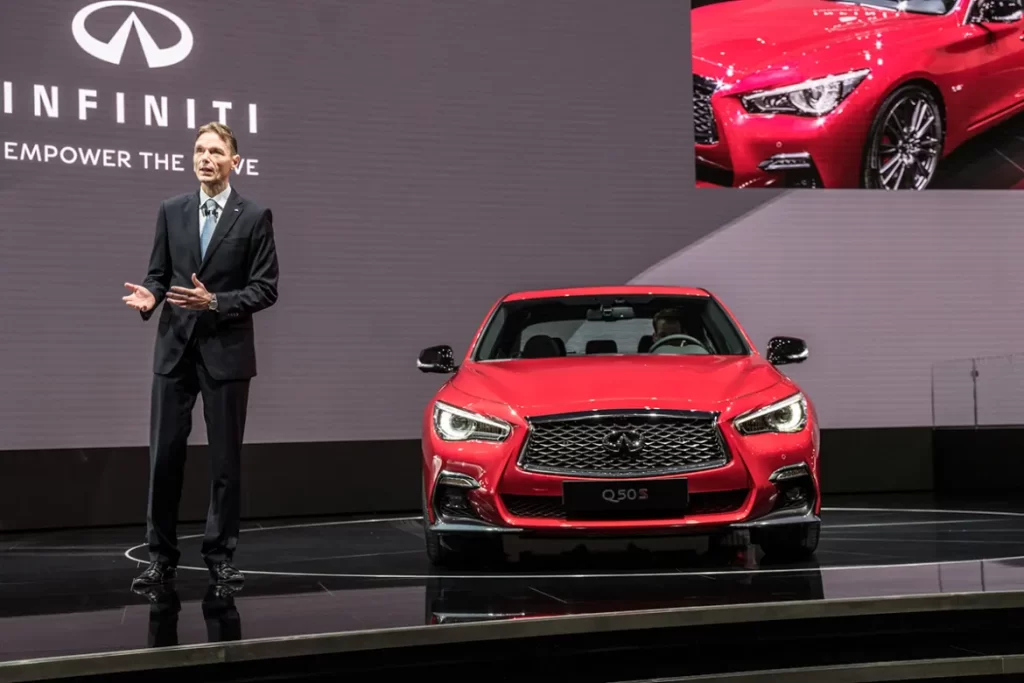 Lamborghini has no desire to be left in their southern neighbor's dust which is why they've breathed more fire into its flagship Huracán. The Performante edition uses a combination of lightweight engineering, active aerodynamics, and increased power to deliver incredible performance. In fact, the 640 hp V10 engine powered the Huracán Performante lapped the famed Nürburgring Nordschleife in just 6:52.01 minutes, shattering the lap record. Capable of going 0-60 in under three seconds and with a top speed of nearly 202 MPH, we'd call this a category 5 Huracán!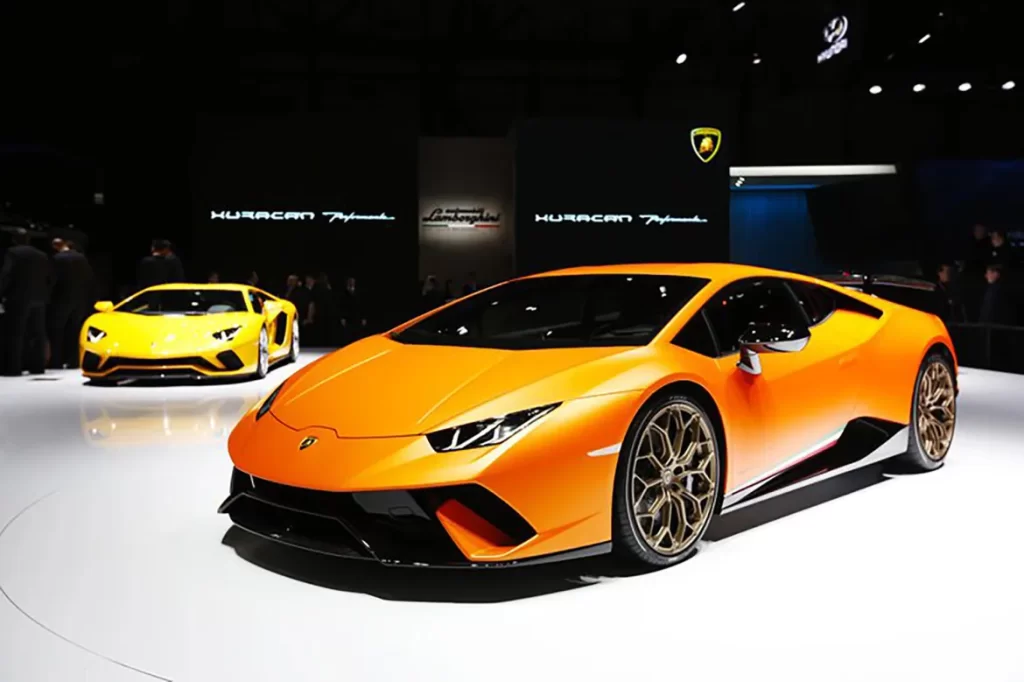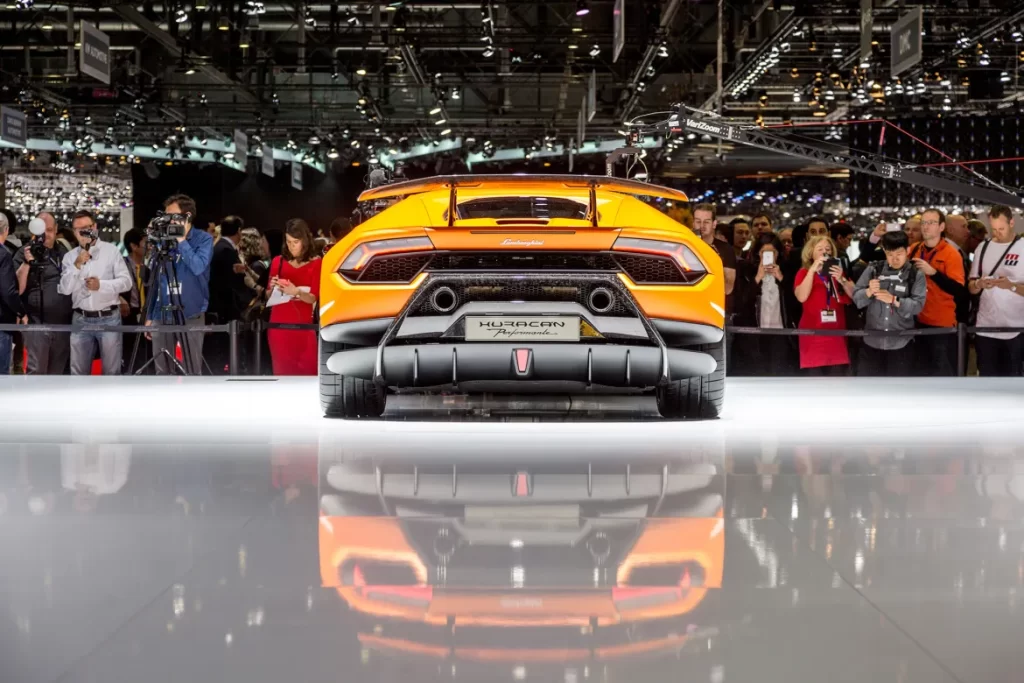 Lexus is looking for a seat at the super premium table by taking its LS sedan to a whole new level. Built on their new Global Architecture – Luxury platform that's shared with their new spectacular LC500 Coupe, the LS500h doesn't aim to be just another car, but an automotive sanctuary. Build around the Japanese concepts of Omotenashi (hospitality) and Takumi craftsmanship (exacting attention to detail), the LS500h features organic design, natural materials, and hand pleated door trims inspired by origami. Powered by the Lexus Multi Stage Hybrid System, power will plentiful, smooth, effortless, and efficiently delivered.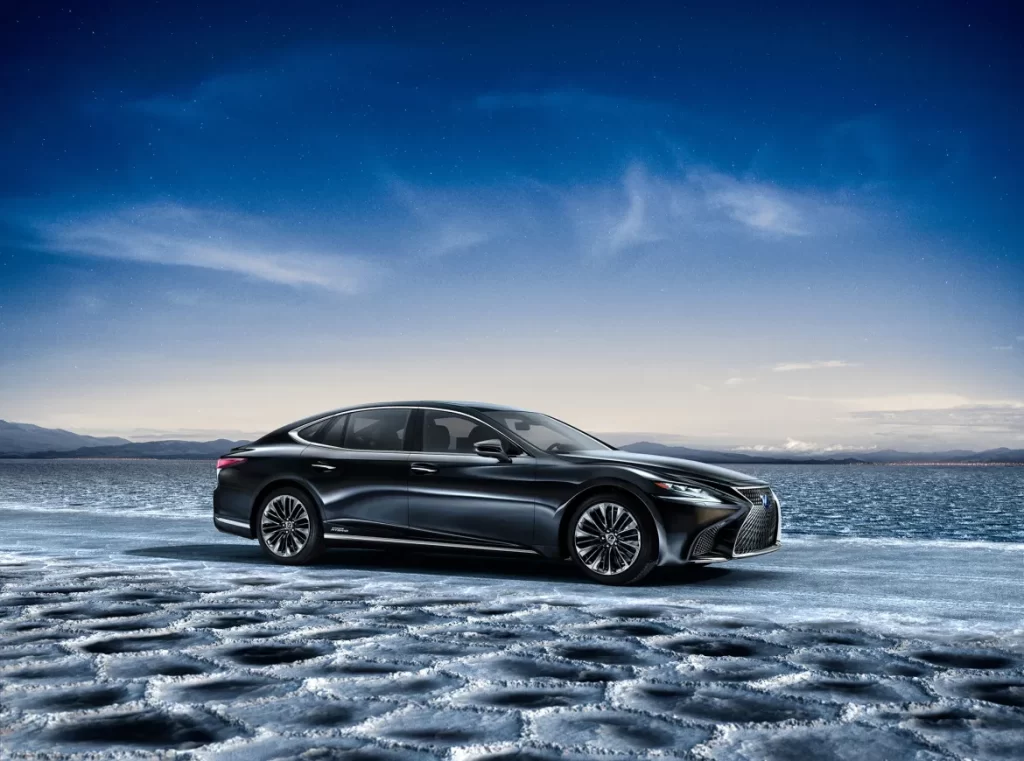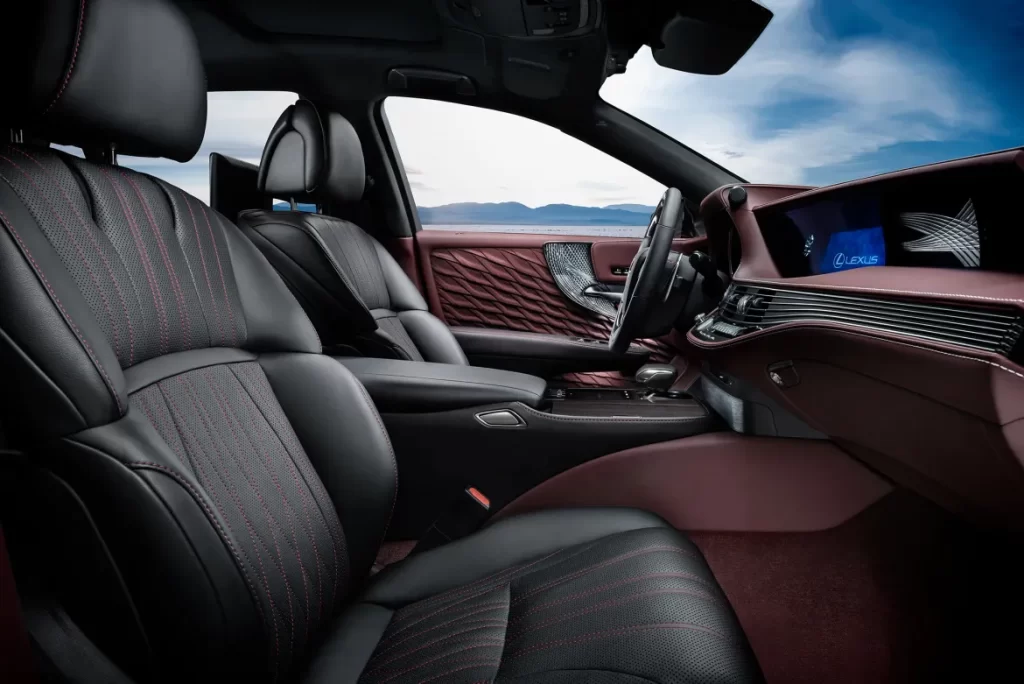 Mercedes-AMG is adding more fuel to the four-door supercar fire. According to Chairman Tobias Moers ,"The AMG GT Concept illustrates how we are defining performance of the future at AMG. Impressive driving dynamics coupled with high efficiency, that means a combination of an ultra-modern V8 gasoline engine and a high-performance electric motor, both intelligently networked with an extremely powerful yet lightweight battery concept." Calling it "EQ Power+" – the same designation as its AMG Petronas F1 system – it delivers a peak of 805 horsepower it can go 0-60 mph in under three seconds. AMG claims the batteries are more powerful yet lighter and more compact than traditional hybrids. All this comes packaged in a sleek but roomy four door coupe body. No word on if they'll actually produce this concept, but we certainly hope they do.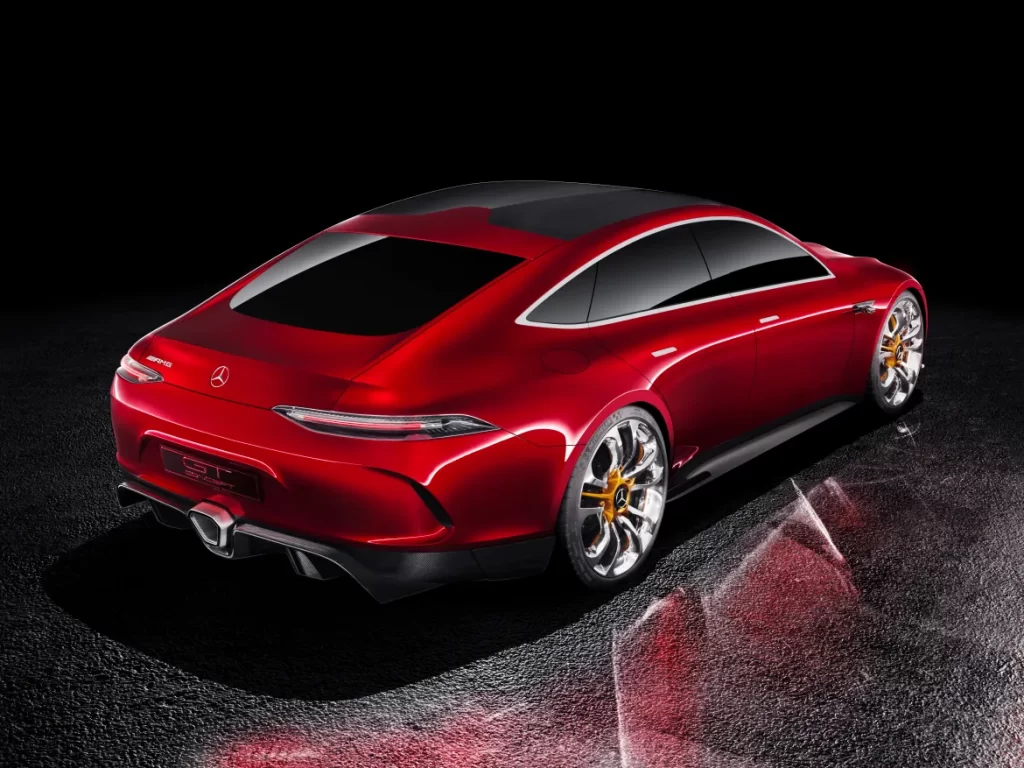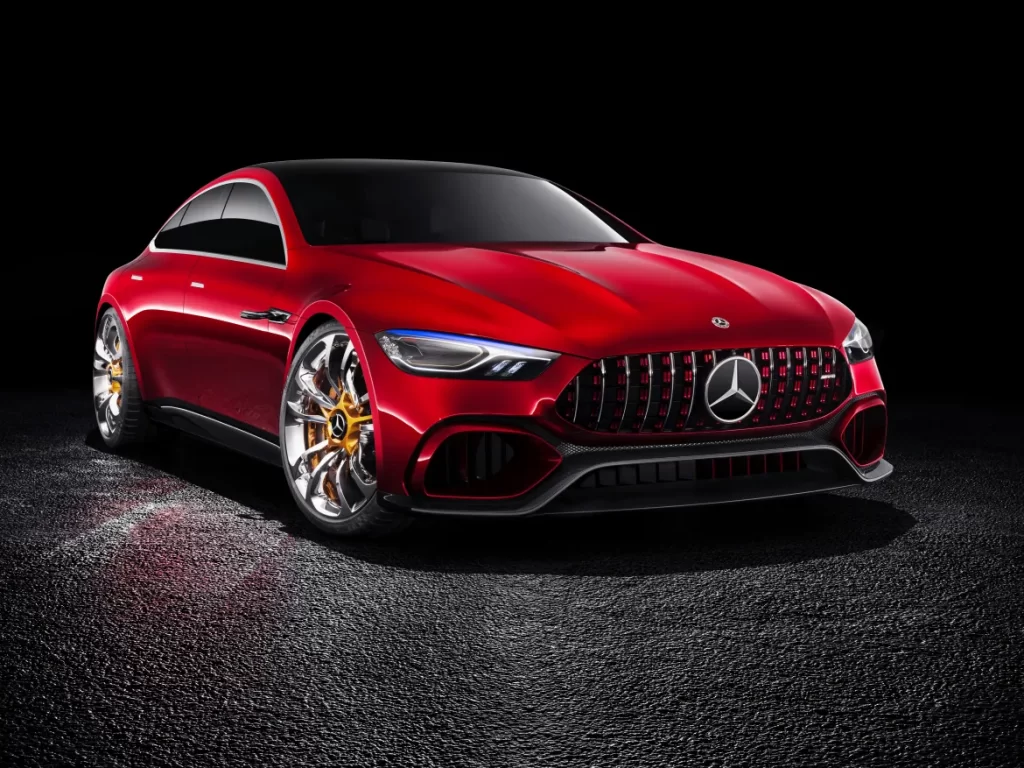 The Porsche 911 is the gift that just keeps on giving. Since it made its debut in Frankfurt in 1963, it has been the definitive German sports coupe. Thanks to this new 911 GT3, that's not going to change anytime soon. This latest iteration features a new, naturally aspirated 4.0L flat six engine that makes 500hp, just a few more the the original 911's 128hp. As you'd expect, it's quick – 0-60 in 3.2 seconds – and fast with a top speed of 198 mph. A retuned chassis and rear axle steering insure track-ready handling. And even though it's quickest when equipped with a 7-speed dual-clutch automatic transmission, Porsche still offers a six-speed manual for luddites, I mean enthusiasts like us! Available this fall, the 911 GT3 will start at $143,600.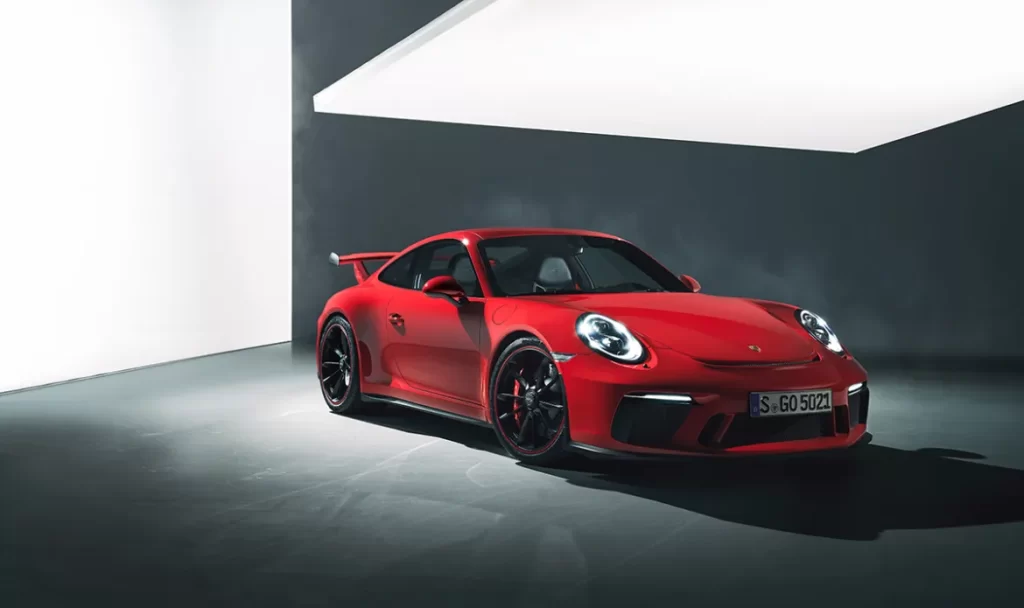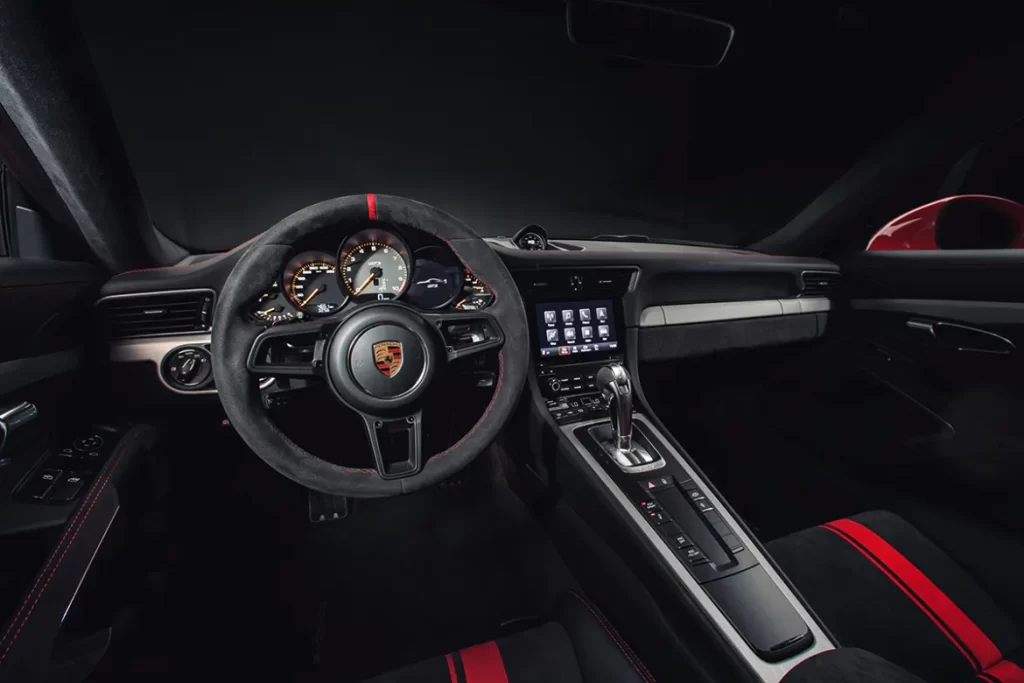 SUBARU showed off the new Crosstrek in Geneva. OK, technically we didn't see the new Crosstrek, we saw the new XV. In New York next month they'll put a different badge on the back and call it a world premier, but we know better. This is the first time the crossover SUV has had a redesign since it's premier in 2012, and it's a pretty modest makeover. The look remains standard, distinctive Subaru, but the rigidity and strength of the body and chassis has been significantly enhanced, and the Subaru Global Platform has been completely revamped. The new Crosstrek looks ready for a camping trip.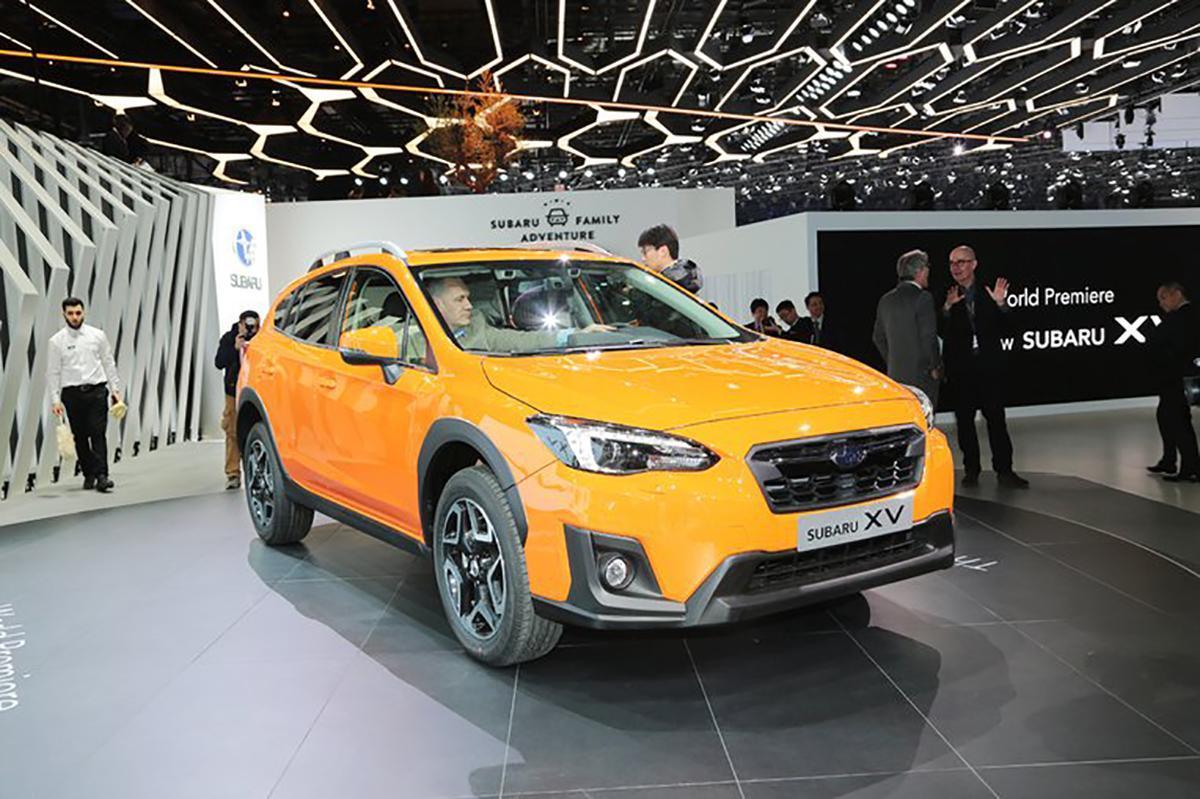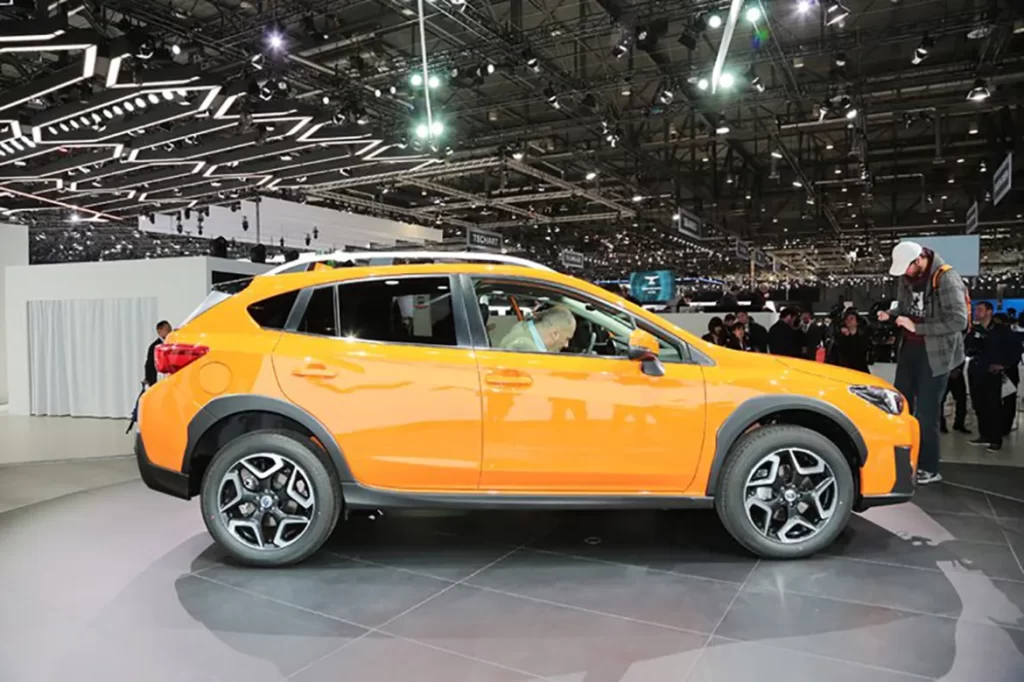 VOLVO's XC60 is known for being one of the safest cars ever made. While that's still true of the crossover SUV's 2017 makeover, there's more to talk about here than just safety stats. The T8 Twin Engine plug-in hybrid engine is perfectly capable of meeting most crossover drivers' needs; it takes just 5.3 seconds to accelerate from 0-60mph, which might make the drive to Trader Joe's a little more thrilling. Inside and out, the styling is so minimal, so effortless, so typically Volvo. Their clean design scheme works well here, bringing an upscale feeling to the interior. The CleanZone climate system removes harmful pollutants and particles from the air, making the inside of your cabin what Volvo describes as "Scandinavian-fresh." What are you trying to say about our air, Volvo?