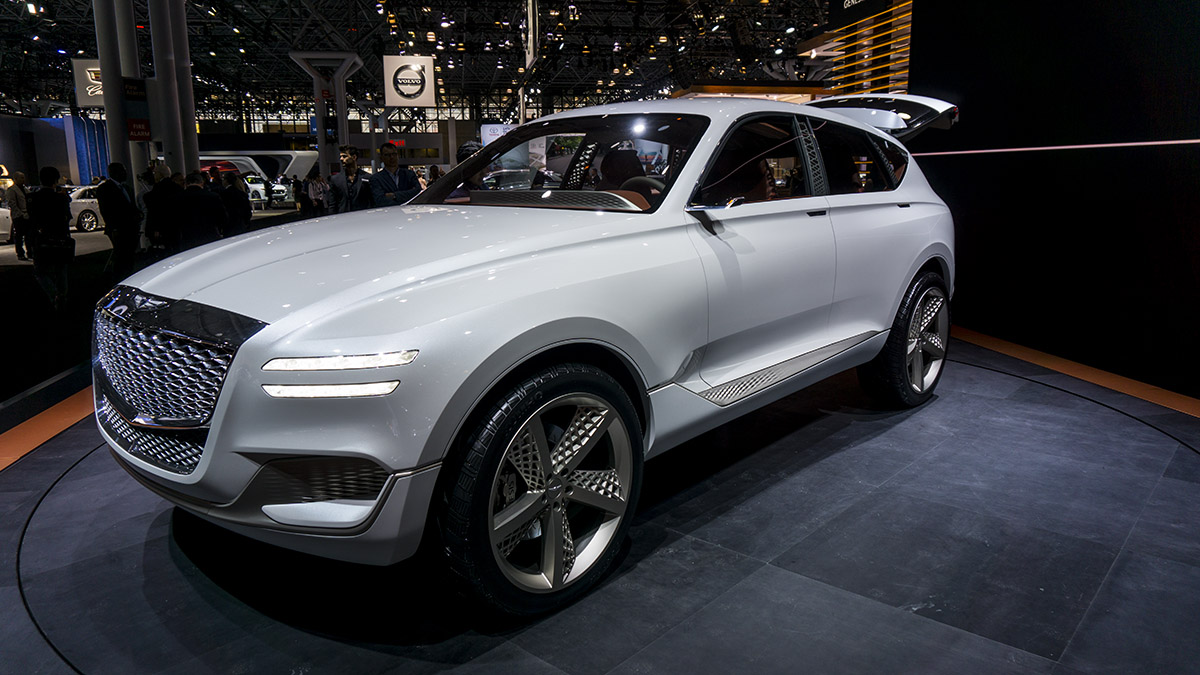 Concept cars are an interesting exercise for auto manufacturers. They generally take on two forms, wild, visionary vehicles that probably will never be built – like the Vision Next 100 vehicles from BMW Group – to close production concepts that look like they could roll off the assembly line in just a few weeks. There were examples of both in New York and their appearance added excitement to a show that was a little light on world production vehicle premieres.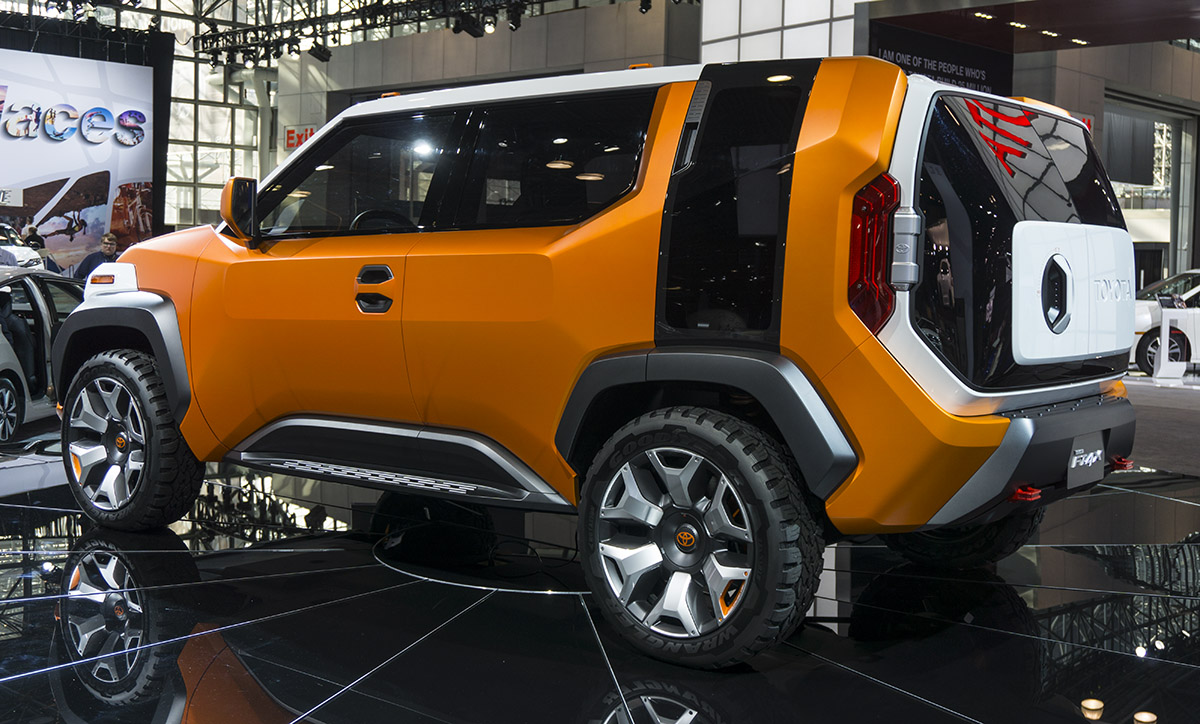 Toyota FT-4X Concept
Looking like the love child of a Honda Element and Toyota FJ Cruiser, the FT-4X is a mini ute for young urbanites who, according to Toyota, are casual adventurers. They lead a spontaneous lifestyle where unplanned adventures mean they have to be prepared for anything. Bucking the digitalization of all things, the FT-4X focuses on Toyota's core principles of simplicity, capability, and durability with a whole lot of fun layered overtop. Some highlights include the rear multi-hatch which opens both up like a traditional tailgate, providing shelter when necessary, or as convenient split doors. With rugged design cues, ample ground clearance, compact dimensions, and an interior designed for adventure, this go-anywhere concept may be years away, but has a lot of ideas that can be built into vehicles like the 4Runner today.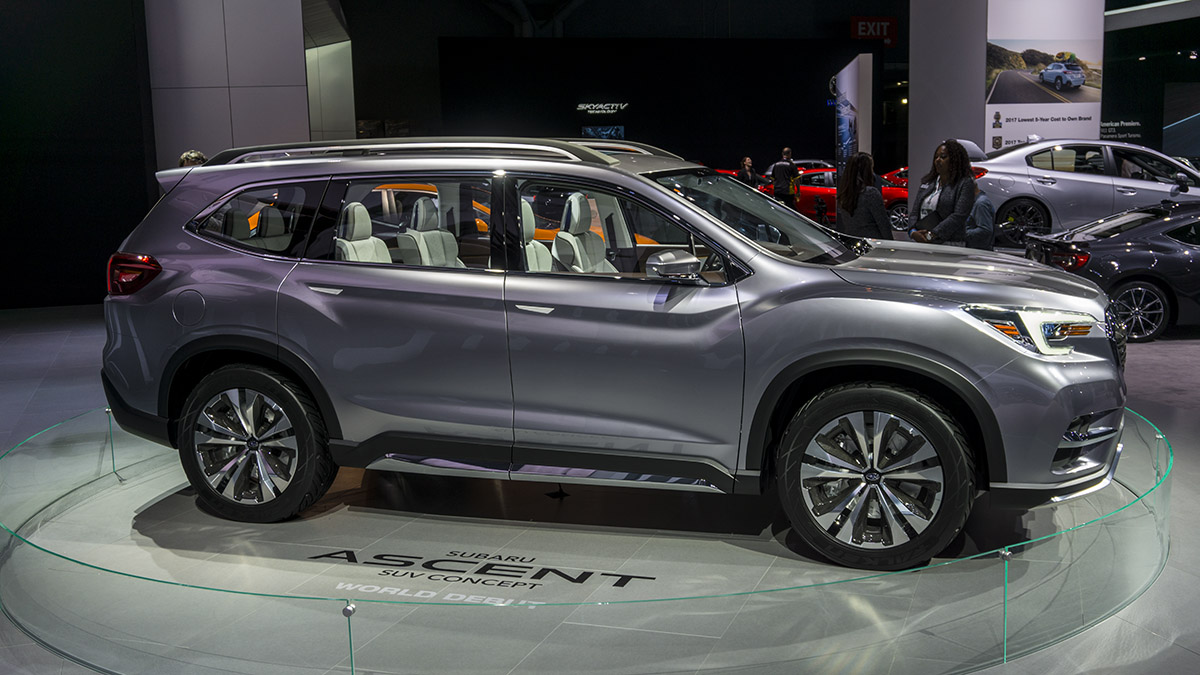 Subaru Ascent
Unlike the Toyota, this Subaru fills a definite need in the Subaru line-up and will find its way into production in 2018. The Ascent is a three-row SUV giving Subaru something it's never had, a seven passenger vehicle. This opens the brand up to larger families and more upscale buyers who like Subaru's understated styling and utilitarian heritage. Blinged out with a bigger chrome grille, all LED lighting and 21-inch bright alloy wheels, it will carry an all-new turbocharged boxer engine and of course feature Subaru's famous full-time all-wheel drive. Inside the look is clean, but more upscale than your basic Outback. There are captains chairs in the first and second rows and a split folding third row for flexible seating and storage. Stay tuned for more details as they become available.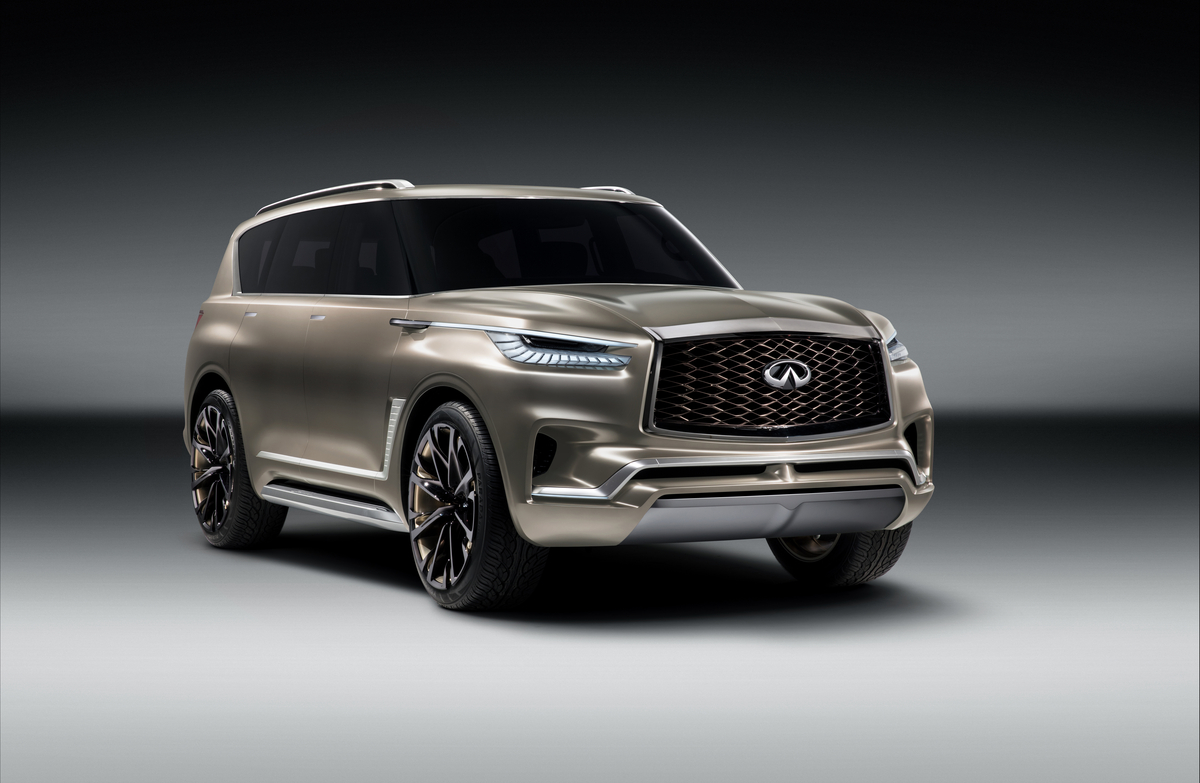 Infiniti QX80 Monograph
Never given to understatement, Infiniti's Director of Global Design, Alfonso Albaisa is quoted as saying about the inspiration for this SUV study, "We sculpted our body pure, straight and horizontal, the muscularity both brute and sensual; part Rodin's Thinker, part Michelangelo." I wouldn't go that far, but it certainly cleans up some of the problems I have with the current QX80's exterior. The front end is definitely smoother and more elegant, especially the quarter panels and hood. The double-arched grille is more tightly integrated, but still seems overlarge, probably due to the need for airflow to cool the engine. Front and rear lighting is adapted from the Q80 concept of a few years ago and looks good here. Another interesting detail is the D-pillar which is a significant deviation from the serpentine crescent cut rear window frame you'll find in the Q50, Q60, QX30 and other Infiniti vehicles. The QX80 is long overdue for a refresh, and if Infiniti follows through with some of the ideas in the concept, it will greatly improve their large SUVs most glaring weakness, its exterior styling.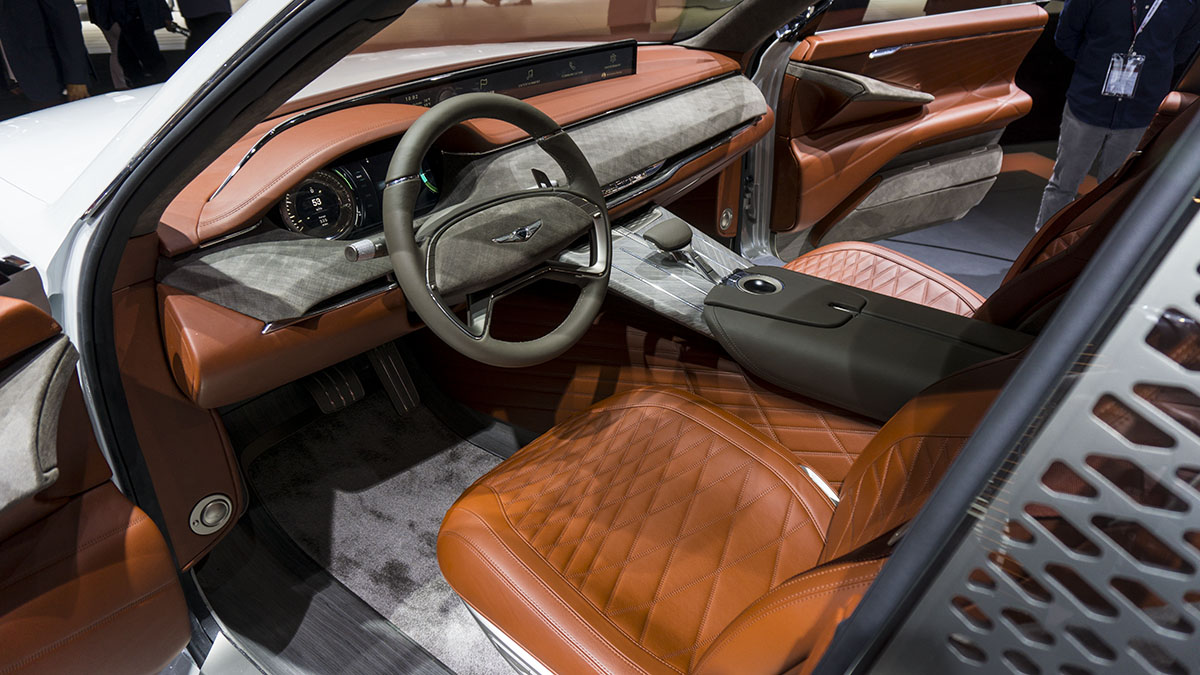 Genesis GV80
When Hyundai launched its Genesis brand with two cars, the G80 and G90 sedans, they promised there would be more vehicles to follow soon. I guess this is soon enough. Looking very much like a future concept, this is actually, according to Genesis General Manager Erwin Raphael, a close production vehicle. No, it won't be hydrogen fuel cell powered, but it will look very similar to this concept in its final form. He told me as we walked around the concept that even the unique dual slot headlamps will make it into the production car. Overall, the look is athletic, elegant, and unique with is softly sculpted surfaces and strong tension line running from the upper edge of the grille to the brake lights. Inside, it is an exercise in simplicity. Genesis designers have reinvented the information display with a 22-inch long, curved OLED screen running from the edge of the instrument panel to the passenger seat. Frankly, as good as the G90 is, Hyundai should have waited for the GV80 to launch the brand. This is the statement vehicle they need to set them apart from Lexus, Infiniti, BMW and others in the luxury market.