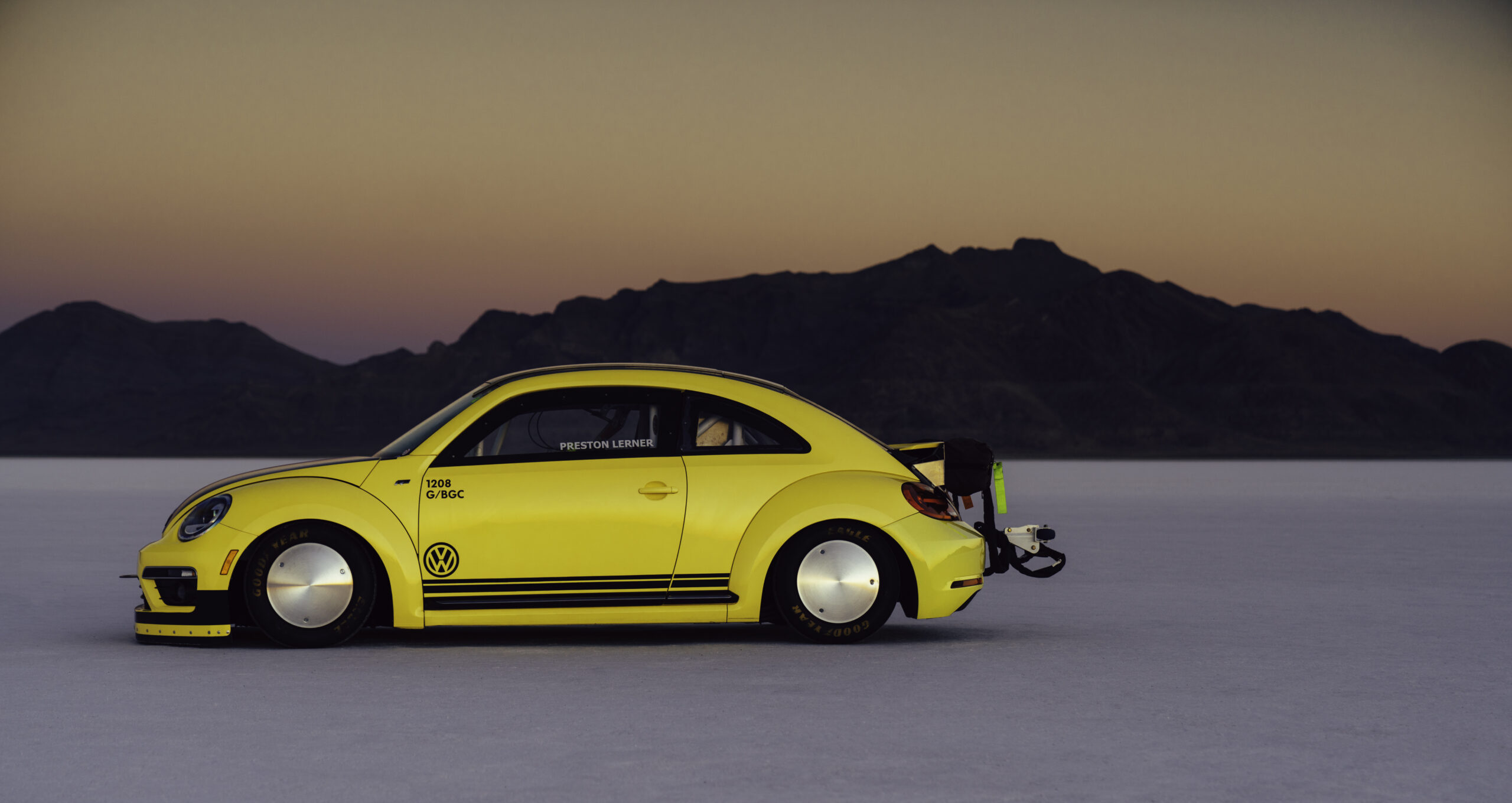 My best friend drives a bright orange Volkswagen Beetle convertible, and boy do I love that car. It conjures up so many great memories that every time I see another Beetle on the road I can't help but smile.
Beetles make me think of summer days, ice cream, long scarves, love and laughter. Breakneck-speed, though, typically doesn't come to mind.
Guess I thought wrong.
Last weekend at the legendary Bonneville Salt Flats in Utah, a humble little Volkswagen Beetle recorded a speed of 205.122 over a mile — the fastest any Beetle has even driven.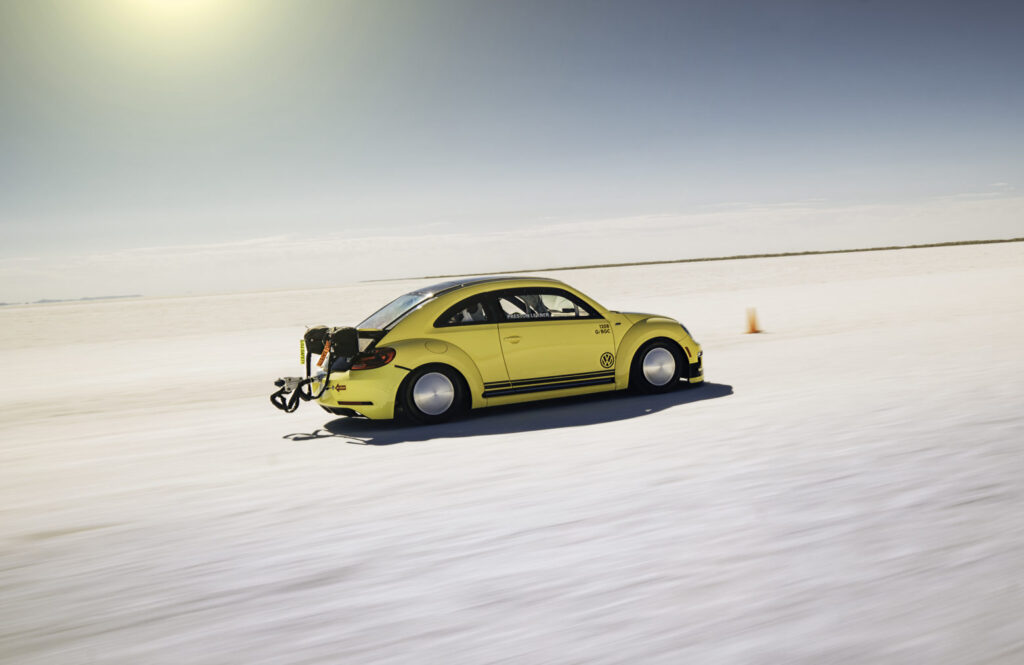 "Exceeding 200 miles per hour in the Beetle LSR was a serious thrill," said driver Preston Lerner, a contributing Editor at Automobile Magazine. "We had enough power to go even faster if the salt hadn't been so sketchy. But seeing 208 miles per hour briefly on the digital readout was an experience I'll never forget."
This obviously wasn't my friend's car, or anything like it. Volkswagen had to make a number of changes to get the unlikely racecar ready for the Utah Salt Flats Racing Association 2016 World of Speed event.
They worked with Santa Paula, CA based THR Manufacturing to modify and add new turbochargers, pistons, camshafts, and connecting rods, all working together to produce enough power to overcome the bulky shape of the car.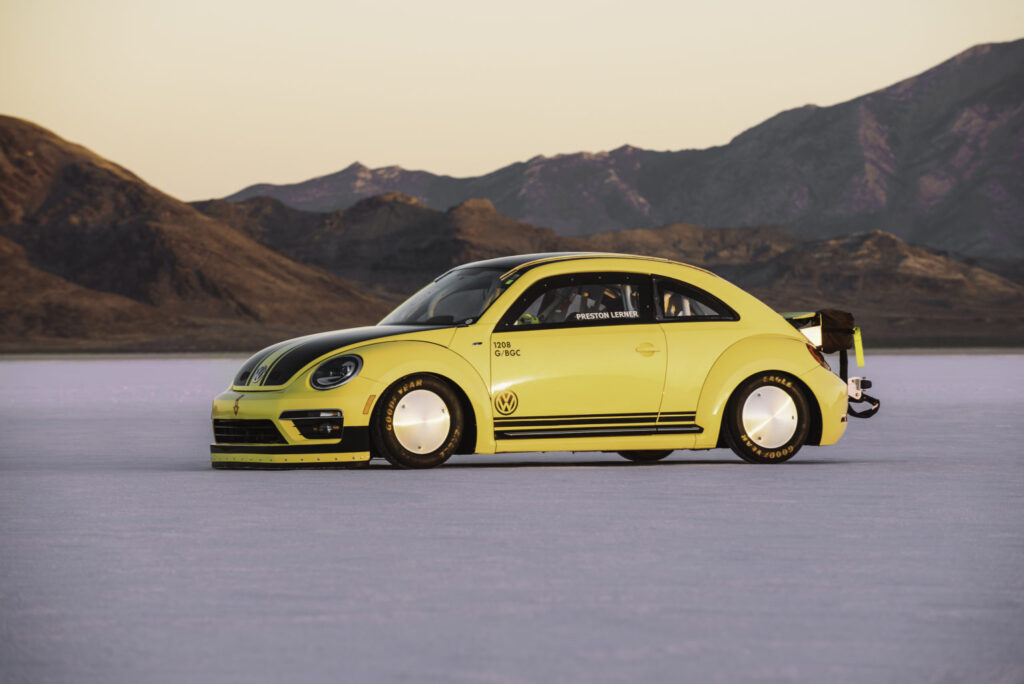 Their work paid off. The modified car produced 543 horsepower and 421 pound-feet of torque at the wheels; more than 600 hp and nearly 500 lb-ft at the flywheel.
The body of the car was modified as well. Suspension was lowered, and special tires and wheels designed for racing on the Salt Flats were installed. They also tacked some parachutes on, to help slow the car down after blowing all of our minds.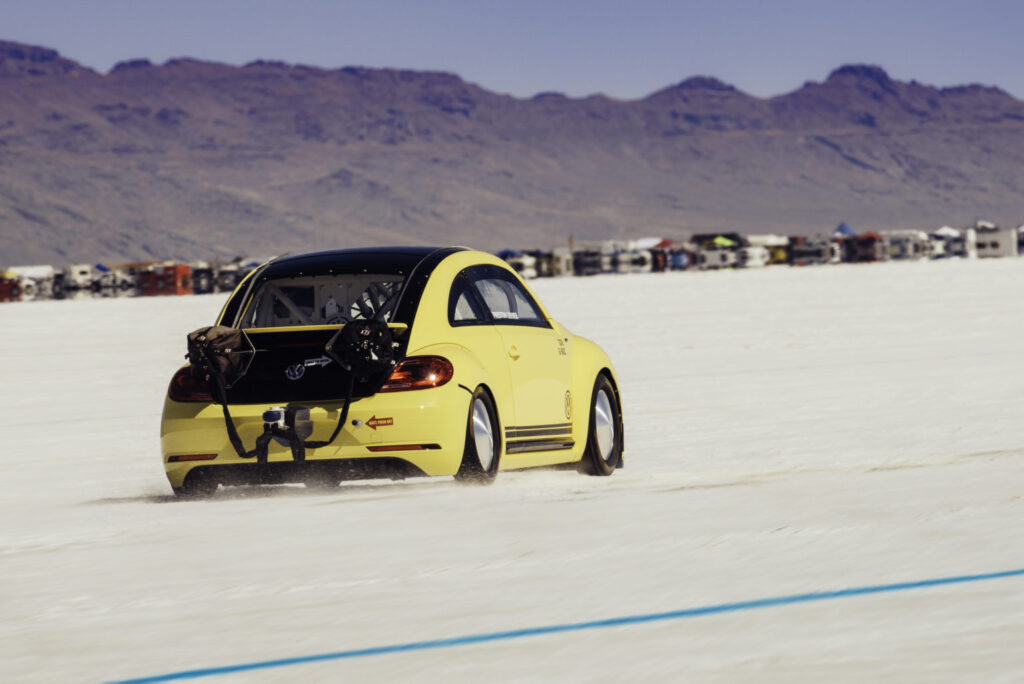 The inside was stripped out and filled with standard racecar safety equipment, which is the most un-Beetle like thing about this car. Happily, Volkswagen did little or maybe even nothing to minimize the dome-roof.
"We are completely thrilled with the Beetle LSR's performance at Bonneville," said Dr. Hendrik Muth, Senior Vice President, Product Marketing and Strategy, Volkswagen of America, Inc. "The Beetle is not the most aerodynamic car in our portfolio, so running 205 mph is a testament to the power that can be made from the EA888 TSI four-cylinder engine. This feat truly underscores the sporty and pugnacious spirit of the Beetle."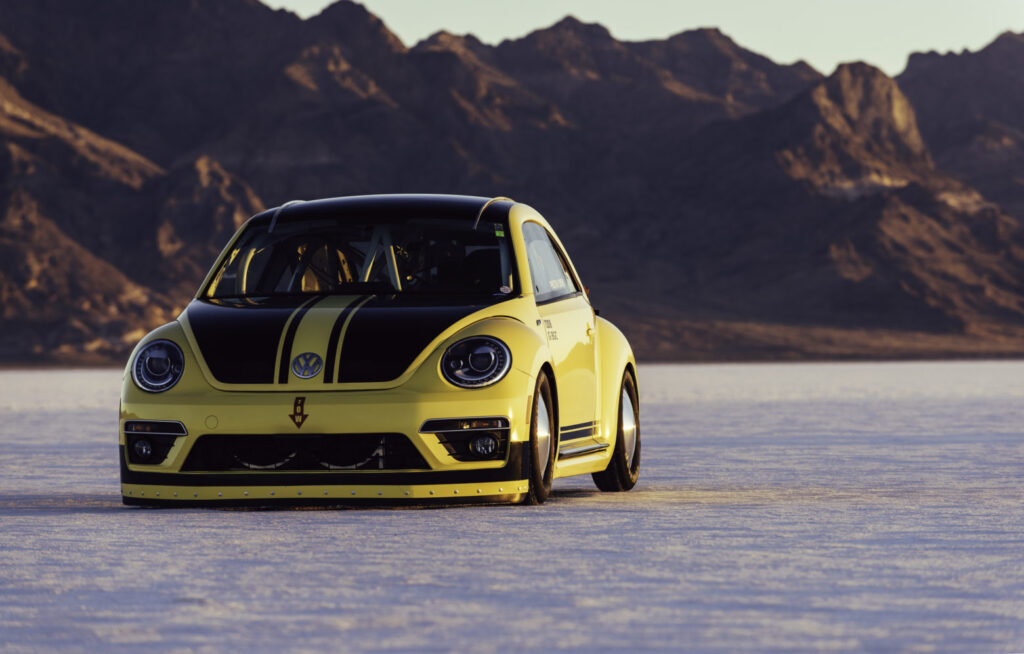 It sounds like a racecar, but it still looks like Taylor's old Beetle to me.