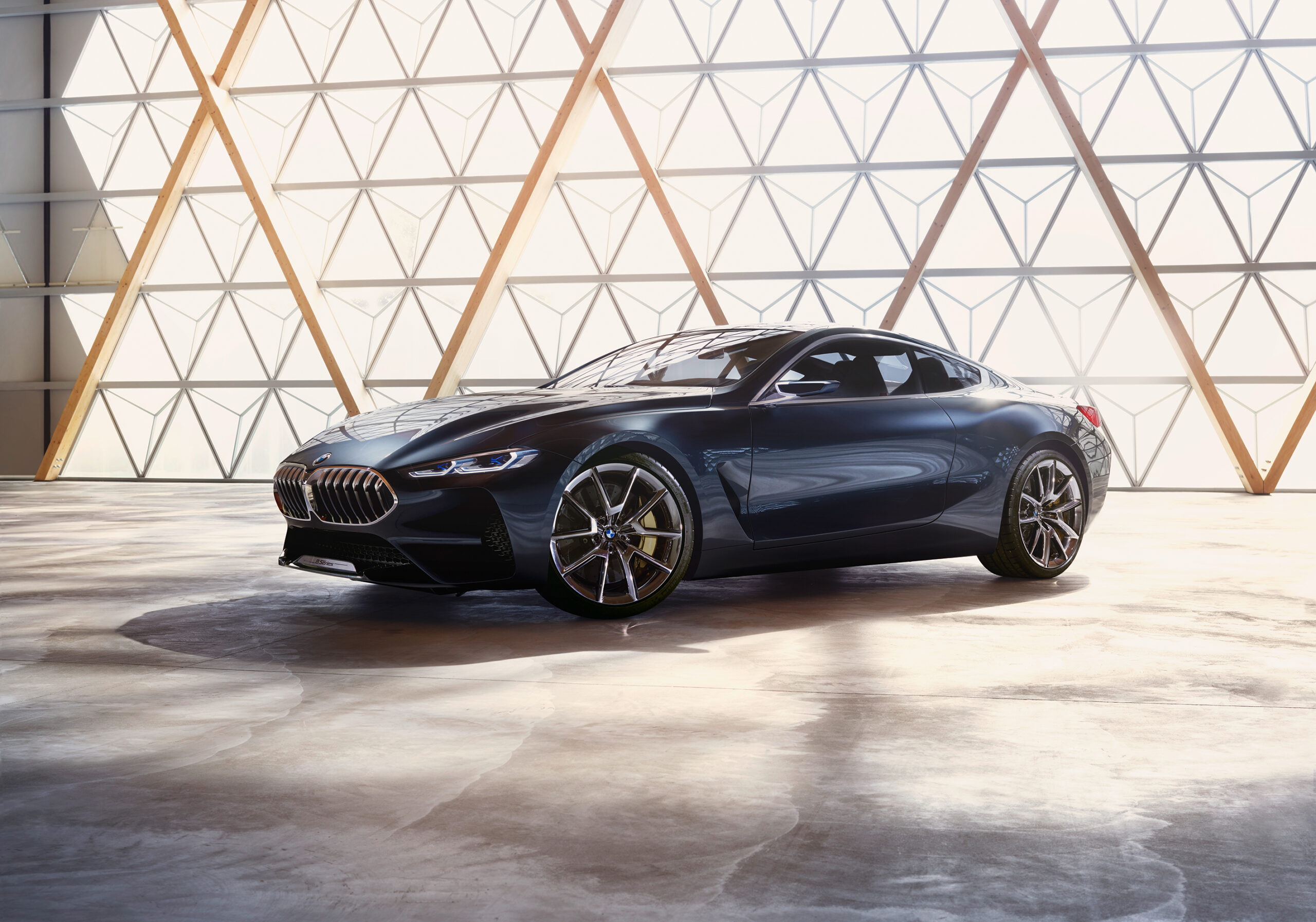 BMW Concept 8 Series
Concorso d'Eleganza Villa d'Este is Italy's answer to Pebble Beach. It's an amazing gathering of vintage, luxury, and high performance cars – and thus car enthusiasts – in a setting of unimaginable history and beauty. For that reason, it's also a place where BMW regularly teases us with concepts of future vehicles. This year is no exception.
This weekend, BMW will unveil its new Concept 8 Series Coupe on the lawns of Villa d'Este, and if the initial images are any indication, this is a perfect setting to introduce this car. The 8 Series designation represents the top of the range for BMW, and is currently used only on the hybrid i8. The previous 8 Series coupe was in production from 1989 to 1999, selling just 30,000 cars in those ten years.
"The BMW Concept 8 Series is our take on a full-blooded high-end driving machine," says Adrian van Hooydonk, Senior Vice President BMW Group Design. "It is a luxurious sports car which embodies both unadulterated dynamics and modern luxury like arguably no other. For me, it's a slice of pure automotive fascination."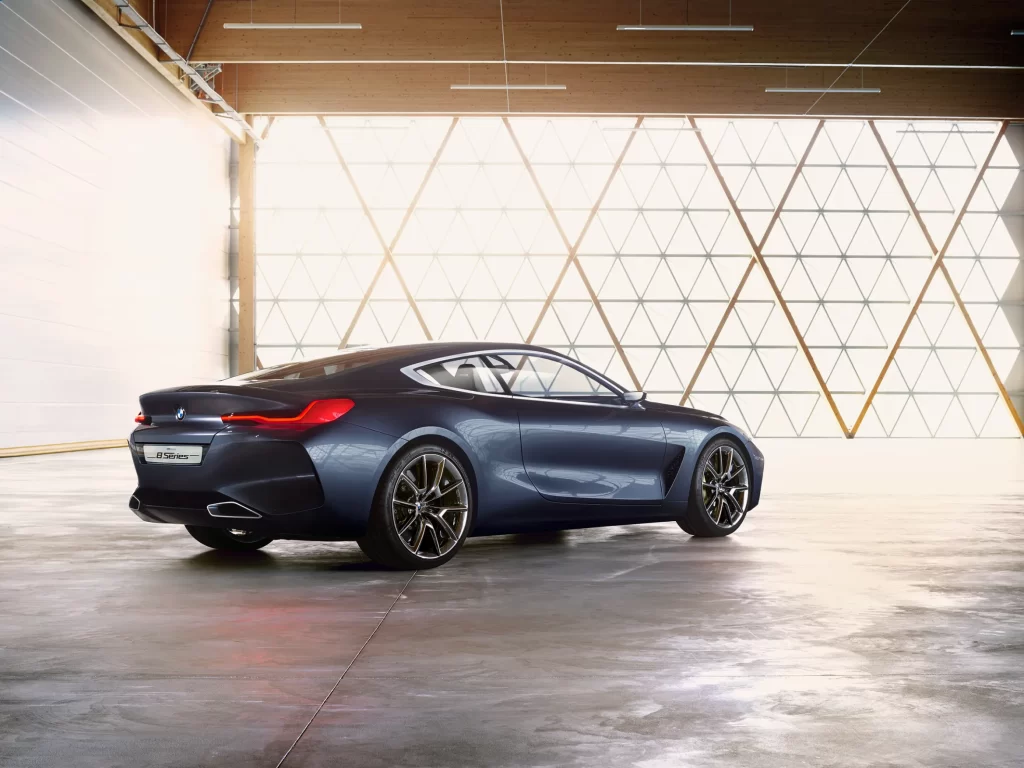 Adrian is right, it is a whole lot of gorgeous.
Just a few clean, crisp lines define the silhouette of this car. A long sloping hood flows into a low roofline draw the eye to the back where you can admire the wide stance and understated geometric details that provide a cool kind of elegance. Even though the design is exceptionally sporty, it's still clearly a BMW. It's just BMW's cooler older brother.
The interior is as luxurious as you'd expect from a car destined to live at the top of the BMW mountain, but the design is minimal. This is a luxury car for people who love to drive, and they want you to focus on that. Between the sharp angular lines, leather, and aluminum, and of course the bucket seats, you'll probably feel like you're going 80mph at a dead stop.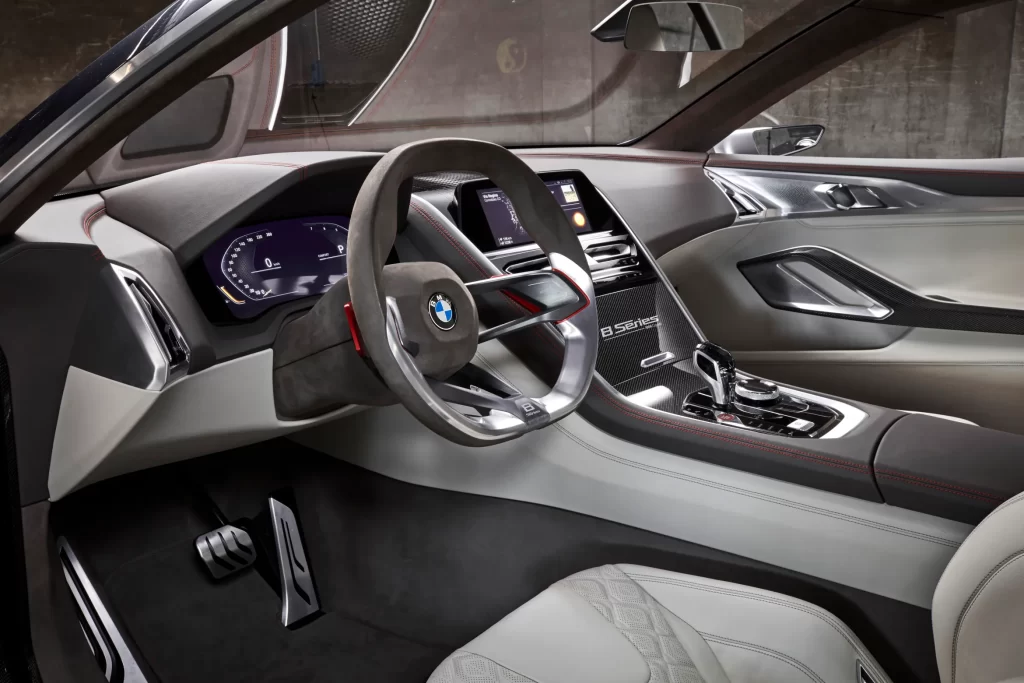 Not mentioned? What's under the hood. We're sure those details will come if not at the event then sometime in the next few months. Having seen the success of similar projects from Jaguar, Mercedes-Benz, and Lexus we're looking forward to experiencing BMW's expression of a two-seat, luxury performance coupe. The Concept 8 Series Coupe is set for launch in 2018.
JAGUAR XE SV Project 8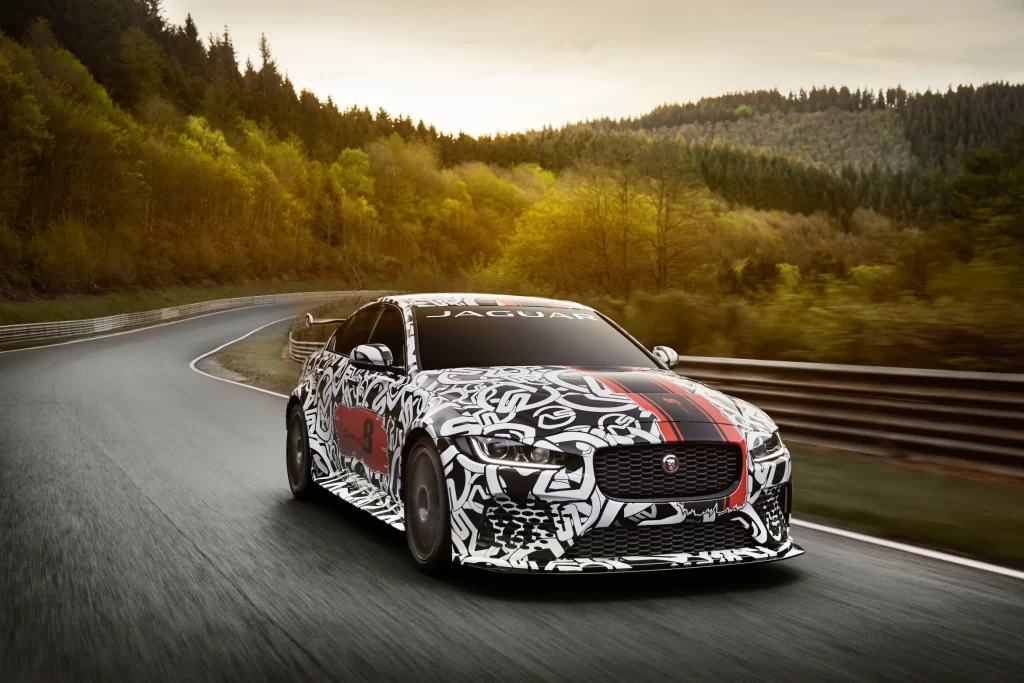 Jaguar's Special Vehicle Operations branch has a history of taking cars that are already very good and making them spectacular. It looks like they've done it again.
The Jaguar XE SV Project 8 is currently testing in custom camouflage at the Nürburgring Nordschleife, and Jaguar tells us it's the most agile and powerful performance vehicle to date. That's not surprising, given it houses a supercharged 5-liter V8 engine capable of producing an estimated 592 horsepower.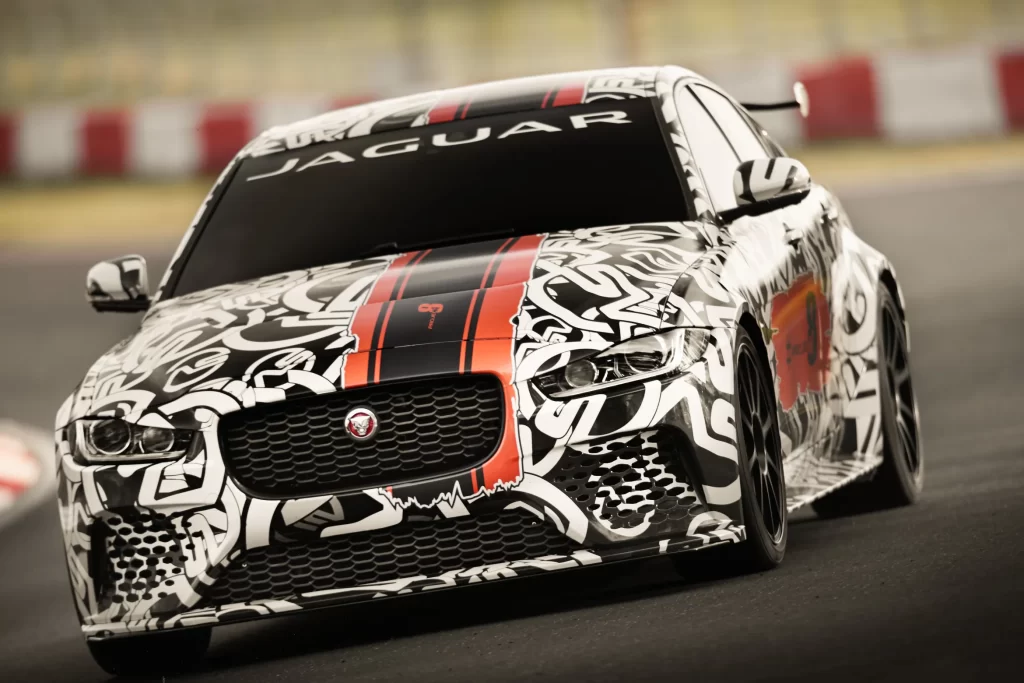 This is the second collectors' edition Jaguar from the crazies at SVO, and like 2014's F-Type Project 7, it will be bespoke and exclusive. They are only making 300 XE SV Project 8's and they'll all be hand assembled at the SVO Technical Center in Coventry.
Other than that they're keeping us in the dark but fortunately not for too long. They'll introduce this monster at the Goodwood Festival of Speed on June 30.