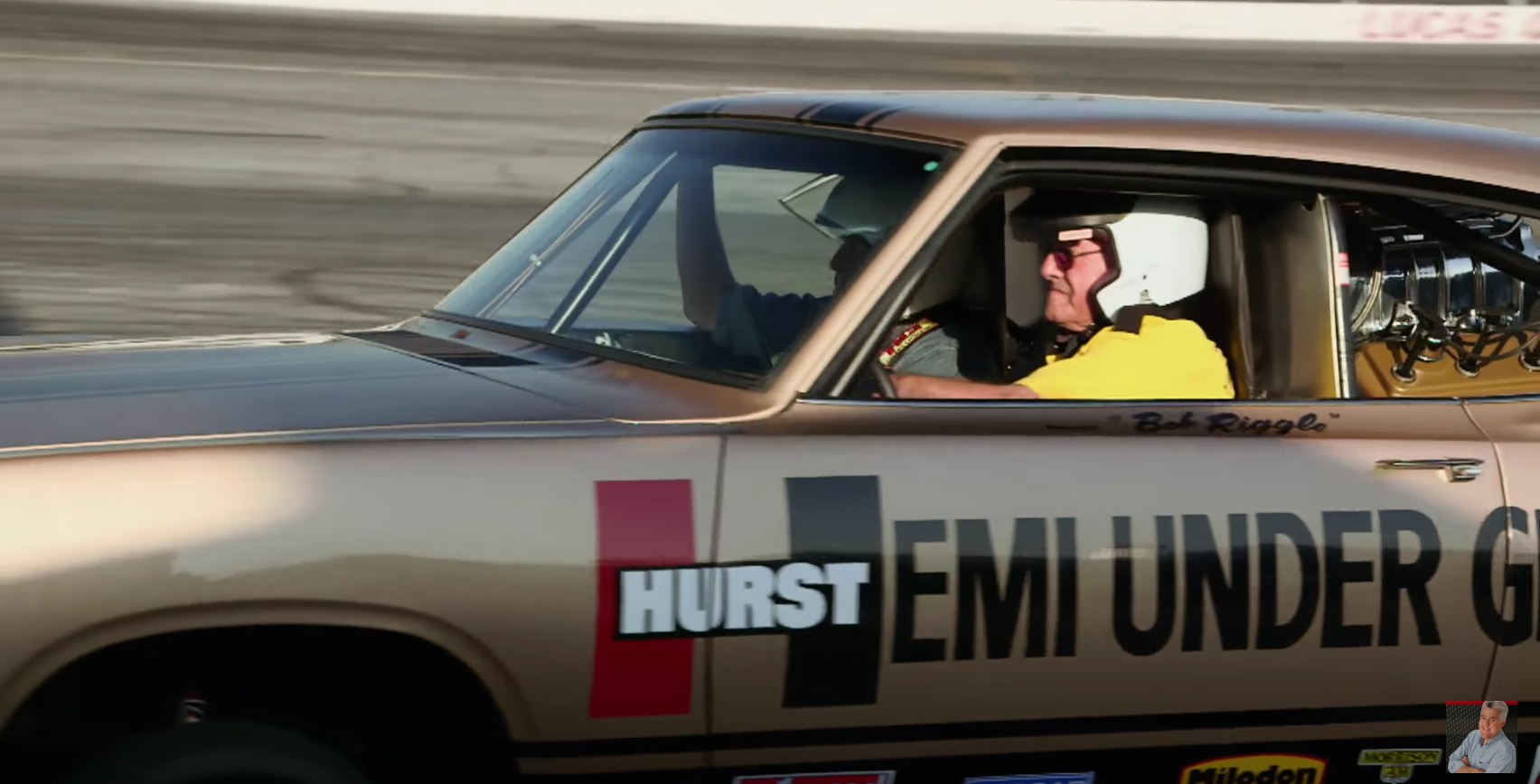 While filming for an upcoming episode of Jay Leno's Garage, the former Tonight Show host got very lucky when he was riding in the famous Hemi Under Glass Barracuda with stunt driver, Bob Riggle. Leno said that riding in this car was a bucket list event and something he'd been looking forward to since he was a teenager. He's very lucky that a ride he would have paid an arm and a leg for didn't actually end up costing him his arm.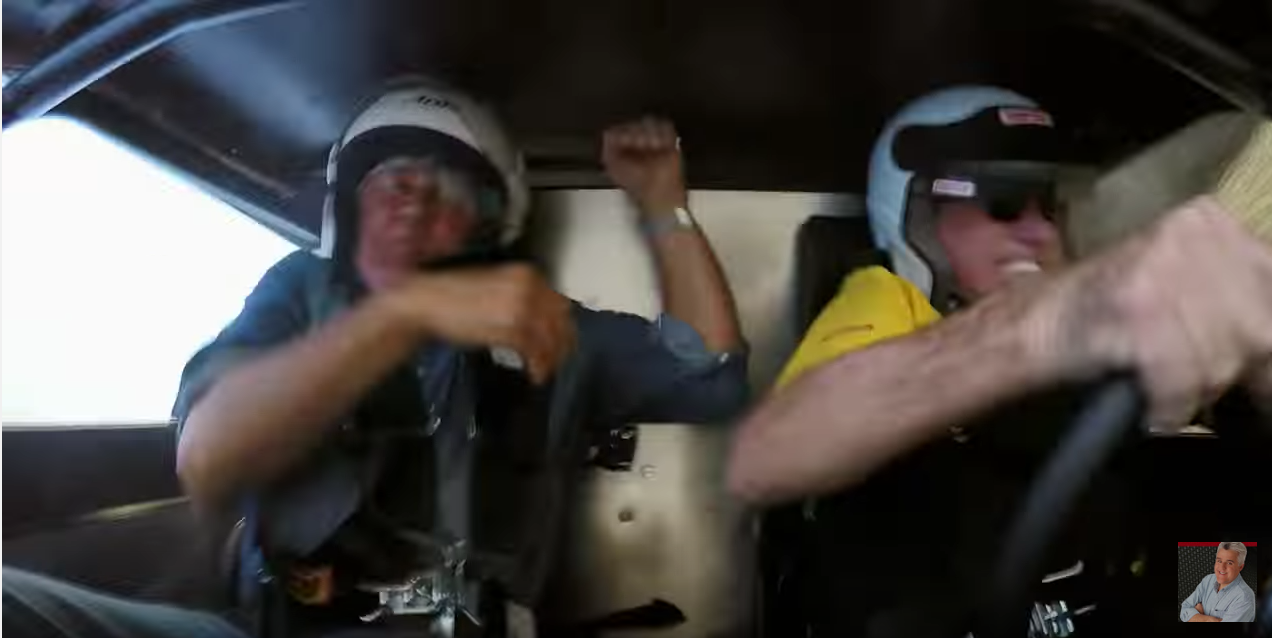 When you're riding in a race car, one thing you never do is put your arm out the window. As you can see at about 3:16 seconds in this video is Leno quickly pulling his arm into the car as it starts to roll over. So while the car's roll bar, safety harness and his helmet helped prevent serious injury, he almost ended up with a new nickname, Lefty.
Owner/Driver Riggle doesn't do himself any favors either by keeping his hands on the wheel as his car rolls. Sharp movements in the steering wheel have been known to break drivers' wrists and fingers as they've tried to regain control of a lost cause. Darrell Waltrip and Mike Joy explain it all here.
If you have an opportunity to take a hot lap with a pro driver in a race car, do it. Just remember, keep your hands inside the car at all times. The best thing to do with them is to hang onto the shoulder straps of your safety harness. Chances are, you won't crash like Leno did, but if you do, you'll walk away with both arms intact and a great story for the water cooler on Monday.